January 11, 2017
Jesus: I have called you to love one another.
I am love. I gave Myself for you.
I love you so much.
You have one life to live. You
are to be My instruments of love
to help yourself grow more and
more in My image and likeness
and to help and love others.
You are here to work with your
brothers in love, in support,
to be grateful for the unity you
have with others – trying to
communicate and help others –
growing together in love and
friendship as the heavenly Father
wishes for His children.
Song: Why Do We Hurt the Ones We Love?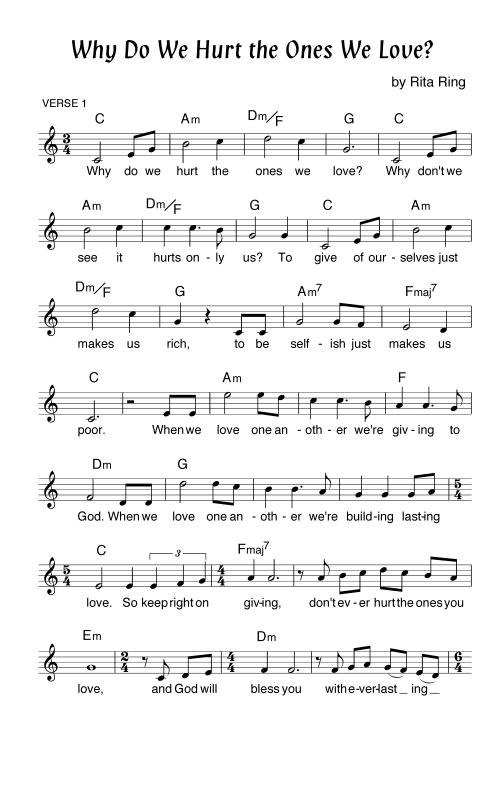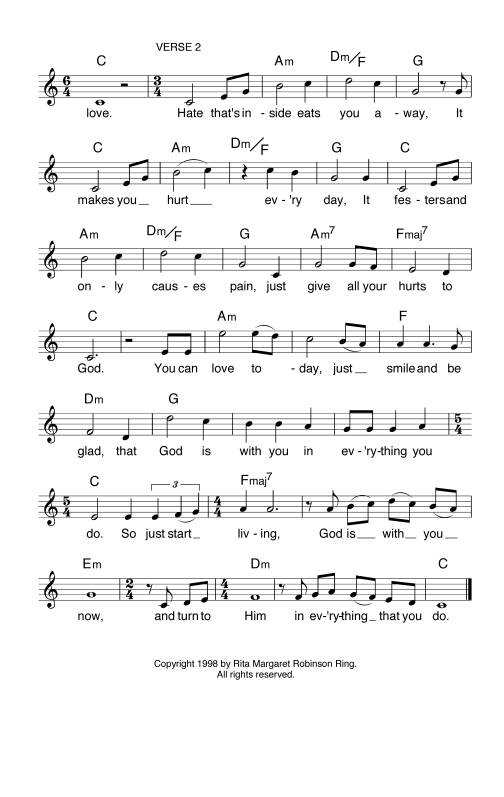 Jesus: A person that hates themselves can
get some satisfaction out of watching
others suffer and they provoke
that person to upsetment. It
is against the law of love - to
hurt others and enjoy watching
the person suffer at their hands.
A person is created by God to
love and to know they are loved.
Their life is short and the time
they have here is to grow in
My image and likeness.
They were created to love others
as themselves. Being a rival to
the Commandment of love is
a very bad place to be.
Trying to bring down the house,
causing chaos, division, just
to have power - over others is
not loving as you were created
to be.
You are to be a witness of My
presence in you. I want to operate
and dwell in you. I want to love
from your heart. I want to
bring light to the world through
your life. I am the Light of the World.
I love the precious souls I died for.
The Father loves you so much.
I give you the Blue Books, My
letters of love.
Being an example of love
before others means there
is action. Being a light of love
means there is action. It is
a free choice of a person to
live to serve God with their life
by serving and loving others.
Just as it is a free choice of a
person to omit doing what needs
to be done to passively - attack
and sabotage an event that God wants
to happen.
You have a free will to love or
to be unloving and hurt others
through sins of omission and
provoking ways.
I am love, you were created
in the image and likeness of God.
Pray to the Holy Spirit to help you
to love and to give and to be
an instrument, an example before
others. Turn from sin in your lives.
Be a good example before all,
love from your heart, love God
and love your brothers, this
I have commanded you - to love.
Be pure, seek perfection as your
heavenly Father is perfect.
You teach mighty lessons by
what you do before others.
Leaders show others how they
obey authority or how they
argue and try to discredit
authority. A place will not
survive in disorder. Know
your place and obey just
authority – for order is the
way there is peace in a place.
A person calling themselves a
leader under a higher authority –
disrespecting, causing chaos,
arguing – brings great disorder
to the house and new members
do not stay for such rebellion
on the point of the system.
Who wants to live under an
unpredictable person that does
not respect what is right or
wrong.
You are to examine your
conscience daily, through the
day to see if you have wronged
your brother or tried to block
his good works trying to serve
God as he was called.
You give example to others by
what you do –
You give example to others by
what you don't do.
A leader that is evil before
others, rebellious of authority
over them and using those under
them with disrespect has
hurt everyone with their ways.
Further refusing a correction
or direction, the ugliness of
the situation makes it impossible
for the place to grow, and in
fact, it deteriorates and dwindles.
Love and unity is a vibrant
force that has a place filled
with warmth and energy and
love.
My Heart is an endless,
burning ember of love. The
Holy Spirit counsels and guides
the open, humble soul and
brings unity to the place in
loving hearts. One feels the
embers of love and selflessness
of a community that serves,
that respects order, that
lives in love doing what is
right and just and correcting
impurities with the desire
to be pure and holy and
living as God wants.
You are an example of
what you do and an example
of what you don't do. No man
lives in a vacuum.
You are teaching others
about the life you have in
your heart. You are to be
witnesses before others of
My life in you.
You are to live the Gospel and
preach the Gospel with your
lives, living as instruments
of love and being Christ-like
and pure before others. You
are not to give bad examples
before others you are above –
like tearing down authority
over you, like lying, arguing,
being mean - spirited to cause
dissension and upsetment for
your troubled angry heart.
I am love. I want respect
for your brothers. You will be
judged on how you took a job
before others and then forced
bad behavior, disorder,
disrespect for authority and
caused excitement and drama
for your own mean - spirit –
I give you each other to love,
to work with, to be with each
other, to do the work of building
My Kingdom. I was eating
with My Apostles, eating with
people, being with others in
love, teaching others how
they were to be "sons of God"
how they were to show the
example of the Christ-life
alive in them. Men are to
live in love and the Spirit
of God be active in them as
they live in pleasing God in
unity and love.
1 Corinthians 8: 9
Only be careful that this freedom of yours does not in any way turn into an obstacle to trip those who are vulnerable.
1 Thessalonians 5: 22
and shun every form of evil.
Malachi 2: 8
But you yourselves have turned aside from the way; you have caused many to lapse by your teaching. Since you have destroyed the covenant of Levi, says Yahweh Sabaoth,
Jesus: You are to be examples of love,
of My teaching before men.
No man is an island.
How is your conduct in life
before men, before those you
stand in authority, as a
man of God, a sister in the
religious life –
Do you not recognize the
scandalous behavior of one
who wears a habit, a
crucifix and then acts in
sordid, ungodly, ugly,
mean-spirited ways before
others?
What does wearing a habit
mean, but that you are My Spouse.
What is the way any Christian
should be before men –
How it offends Me when a
person wears a habit and
ring before others and
causes scandal about
what is right. It is a
paradox to wear a ring and
call yourself My Spouse
and be mean - spirited,
angry, disobedient and
cause chaos before others.
Give an example before others of
the right behavior, see yourself
always before God and respect
God, wishing never to offend God.
Hebrews 10: 24-25
Let us be concerned for each other, to stir a response in love and good works. Do not absent yourself from your own assemblies, as some do, but encourage each other; the more so as you see the Day drawing near.
Jesus: Be holy as your heavenly Father
wills you to be. In Church,
worship God for it is a
place to worship and love
God.
God must always be first
in your life.
Lead others to love of God and
love of one another by
your example before men.
Be on your guard for your
heavenly Father created you
to do the work of the building of
the Kingdom of God – all your life –
this is your life's work – to
see yourself in the family
of God the Father and to love –
to live as a son and daughter
of God. To have as your goal
in life to please your heavenly
Father – ALWAYS – and
to one day be taken home to
your reward in heaven – where
there is the rejoicing and loving
and unity of the heavenly
family – you lived on earth
to serve.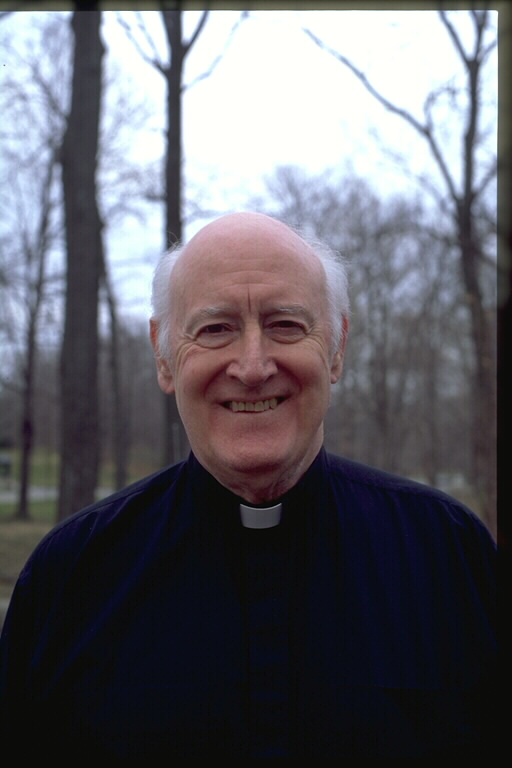 Excerpt from Response in Christ by Fr. Edward Carter, S.J.
e) Relationship with Members of the Church

There is but one true Church of Christ. Yet this one Church has three different states of existence. There is the pilgrim Church, the Church of this world, composed of members who have received the grace of Christ and strive for its development. They have not yet obtained the goal of their efforts, as have the members of the heavenly Church, who enjoy God in eternal happiness. The Church suffering is an intermediate state of existence necessary for those who had not achieved the required purification as members of the pilgrim Church. Although there are these three phases of the Church's existence, there is a profound union existing between all the members. All these members possess the same basic life of grace in Christ, and this common life establishes the most intimate bonds of love. In our preceding chapter, we discussed the pilgrim Church. Let us now consider the Church suffering and the heavenly Church.

The members of the Church suffering are those who have departed from this life in an incomplete state of Christian development. Their development is incomplete in the sense that grace has not fully taken possession of them, and, as a result, they are yet closed in upon themselves to a greater or lesser degree. They as yet cannot open themselves out in complete love to the Triune God in the beatific vision. They must undergo a further purification, a purification which could have been achieved upon earth with merit. Now the purification must be achieved with no merit attached. The pain of this purification is mixed with the certain expectation of achieving the vision of God. We can hasten the advent of this vision for this people by the offering of prayers and other good works. Scripture itself refers to our action on behalf of those in purgatory in Chapter 12 of the Second Book of Maccabees beginning with verse 38.

The members of the heavenly Church are those in whom the life of grace has taken full possession and has reached its completion in the life of glory. Faith now is unnecessary, as the light of glory gives the human intellect a new strength and capacity for seeing God face-to-face. While the Christian was a wayfarer, he received the imprint of the indwelling Trinity as he shared in God's own life. Now in heaven that grace-life and possession of God reaches its completion—the absolute completion is not achieved, however, until the resurrection of the body. The divine persons give Themselves to the beatified in a profound union far surpassing that of the indwelling of the Trinity experienced here below.

This life of heaven is still the Christ-life, for just as we possess a share in Trinitarian life here below as mediated by Christ, and exercise this grace-life as structured by Him, so also in heaven is the mediation of Christ present. In the words of Rahner, "One always sees the Father through Jesus. Just as immediately as this, for the directness of the vision of God is not a denial of the mediatorship of Christ as man."14 And not only does the humanity of Christ unite the blessed to God, but also, in some way, to the whole of creation. This is merely a completion of what is begun here below, namely, the union with Christ in His humanity establishing the Christian in a special relationship with God, with other men, and with the whole of creation. We have a glimpse, therefore, of the fullness of life which members of the heavenly Church possess.

The heavenly Church, as St. Thomas says, is the true Church.15 The Church of this earth and the Church of purgatory are, each in its own way, reaching out in loving hope for the heavenly Jerusalem. Vatican II puts it very simply: "The Church, to which we are called in Christ Jesus, and in which we acquire sanctity through the grace of God, will attain her full perfection only in the glory of heaven."16

The members of the heavenly Church can help us in living our life of grace until we too share its fullness with them. Their power of intercession on our behalf is but another ramification of the communal aspect of Christianity. We are meant to help others grow in Christ. We, in turn, are intended by God to receive aid from others—yes, from members of the heavenly Church, as well as from those with whom we dwell here below.

Not only can we be aided by the saints' intercession, but the example of the canonized saints can also be of great value to us. They have concretely proved that full holiness is possible. Such an inspiration is of real worth when we are tempted to think that Christian sanctity in its higher degrees is impossible of attainment. Moreover, the canonized saints, in their diversity, teach us that there are many authentic versions of Christian holiness. They can be innovators in showing us that there are numerous possibilities in assimilating the mystery of Christ, although the basic assimilation remains the same for all Christians of all times. In the opinion of Rahner this is one of the chief roles the canonized saints exert in the life of the Church.17

---

NOTES:

14Karl Rahner, Theological Investigations, Vol. III (Baltimore: Helicon, 1967), p. 44.
15 Cf. St. Thomas Aquinas, In Ad Ephes., c. 3, Lect. 3.
16Second Vatican Council, Constitution on the Church, No. 48.
17Cf. Karl Rahner, Op. cit., pp. 100-101.
Jesus: Live by the Blue Books –
Say your Morning Offering –
Pray the Holy Spirit Novena every day –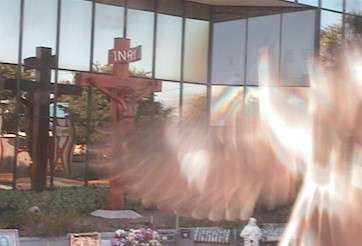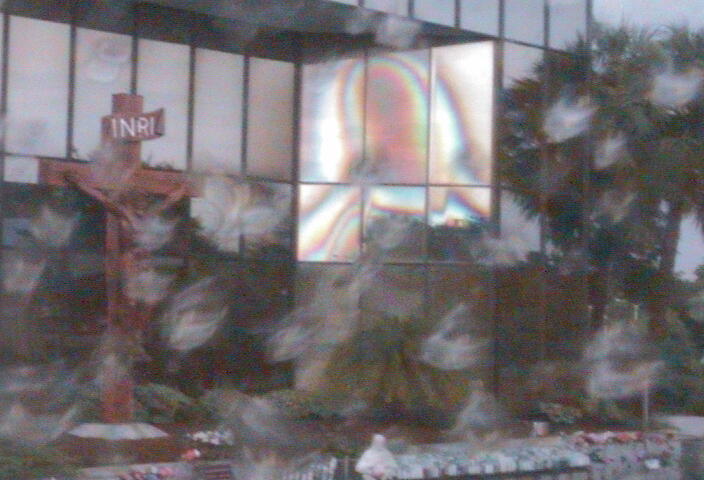 Jesus: Live to serve God –
Live to be as God wants
you to be in His family –
Intercede to the Virgin Mary, your
Mother to help you –

From Tell My People
by Fr. Edward J. Carter, S.J.

The Holy Spirit
Jesus: "My beloved friend, tell My people to pray daily to the Holy Spirit. They are to pray for an increase in His gifts. My people must realize that the Holy Spirit comes to transform them. The Spirit desires to transform you more and more according to My image. Those who are docile to His touch become increasingly shaped in My likeness. He performs this marvel within Mary's Immaculate Heart. The more one dwells in My Mother's Heart, the more active are the workings of the Spirit. The Spirit leads Mary to place you within My own Heart. In both Our Hearts, then, your transformation continues. The more you are formed after My own Heart, the more I lead you to the bosom of My Father. Tell My people all this. Tell them to pray daily for a greater appreciation of these wondrous gifts. I am Lord and Master. All who come to My Heart will be on fire to receive the gifts of the Spirit in ever greater measure! I love and bless My people!"

Reflection: The Holy Spirit is given to us to fashion us ever more according to the likeness of Jesus. And the more we are like Jesus, the more Jesus leads us to the Father. Do we, each day, pray to the Holy Spirit to be more open to His transforming influence? Do we strive each day to grow in union with Mary? The greater our union with our Mother, the spouse of the Holy Spirit, the greater is the transforming action of the Holy Spirit within us.
end of excerpt
From the Priestly Newsletter Book III by Fr. Edward Carter, S.J.
The Holy Spirit And Mary

The late Archbishop Luis M. Martinez of Mexico strikingly speaks of the ongoing cooperation of Mary with the Holy Spirit regarding the reproduction of Jesus within us: "Christian life is the reproduction of Jesus in souls…

"Now, how will this mystical reproduction be brought about in souls? In the same way in which Jesus was brought into the world, for God gives a wonderful mark of unity to all His works. Divine acts have a wealth of variety because they are the work of omnipotence; nevertheless, a most perfect unity always shines forth from them because they are the fruit of wisdom; and this divine contrast of unity and variety stamps the works of God with sublime and unutterable beauty.

"In His miraculous birth, Jesus was the fruit of heaven and earth…The Holy Spirit conveyed the divine fruitfulness of the Father to Mary, and the virginal soil brought forth in an ineffable manner our most loving Savior, the divine Seed, as the prophets called Him…

"That is the way He is reproduced in souls. He is always the fruit of heaven and earth.

"Two artisans must concur in the work that is at once God's masterpiece and humanity's supreme product: the Holy Spirit and the most holy Virgin Mary. Two sanctifiers are necessary to souls, the Holy Spirit and the Virgin Mary, for they are the only ones who can reproduce Christ.

"Undoubtedly, the Holy Spirit and the Virgin Mary sanctify us in different ways. The first is the Sanctifier by essence; because He is God, who is infinite sanctity; because He is the personal Love that completes, so to speak, the sanctity of God, consummating His life and His unity, and it belongs to Him to communicate to souls the mystery of that sanctity. The Virgin Mary, for her part, is the co-operator, the indispensable instrument in and by God's design. From Mary's maternal relation to the human body of Christ is derived her relation to His Mystical Body which is being formed through all the centuries until the end of time, when it will be lifted up to the heavens, beautiful, splendid, complete, and glorious.

"These two, then, the Holy Spirit and Mary, are the indispensable artificers of Jesus, the indispensable sanctifiers of souls. Any saint in heaven can co-operate in the sanctification of a soul, but his co-operation is not necessary, not profound, not constant: while the co-operation of these two artisans of Jesus of whom we have just been speaking is so necessary that without it souls are not sanctified (and this by the actual design of Providence), and so intimate that it reaches to the very depths of our soul. For the Holy Spirit pours charity into our heart, makes a habitation of our soul, and directs our spiritual life by means of His gifts. The Virgin Mary has the efficacious influence of Mediatrix in the most profound and delicate operations of grace in our souls. And, finally, the action of the Holy Spirit and the co-operation of the most holy Virgin Mary are constant; without them, not one single character of Jesus would be traced on our souls, no virtue grow, no gift be developed, no grace increased, no bond of union with God be strengthened in the rich flowering of the spiritual life. mm

"Such is the place that the Holy Spirit and the Virgin Mary have in the order of sanctification. Therefore, Christian piety should put these two artisans of Christ in their true place, making devotion to them something necessary, profound, and constant." 18
18. Archbishop Luis M. Martinez, The Sanctifier, op. cit. pp. 5-7.
Jesus: Be honest – examine your
conscience –
Make the act of Contrition
I have given you eyes to see –
See with the eyes of the soul
the Father's will for you –
live your vocation in
enthusiasm and love as
you live to give witness
as an obedient child before
your heavenly Father –
All should be baptized – then you
must seek to know God on a
supernatural level.
Seek to love on a supernatural
level –
Loving God brings delight
and joy to your soul –
Loving others brings
happiness of heart –
Let all your actions be
performed with the goal
of pleasing your heavenly Father
and attaining - someday –
eternal life in heaven –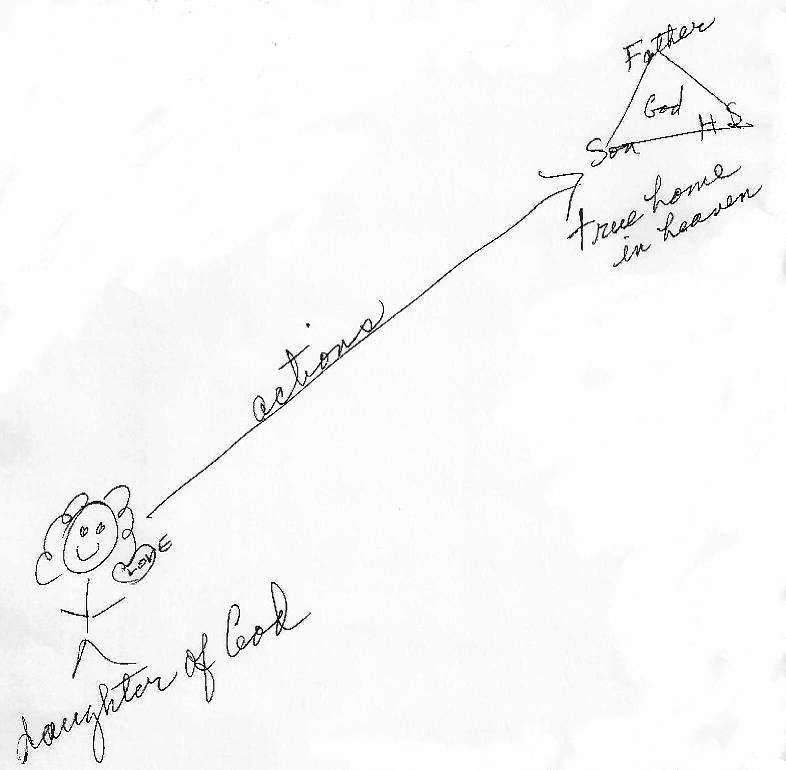 R. God commands us to love Him
God commands us to love our brother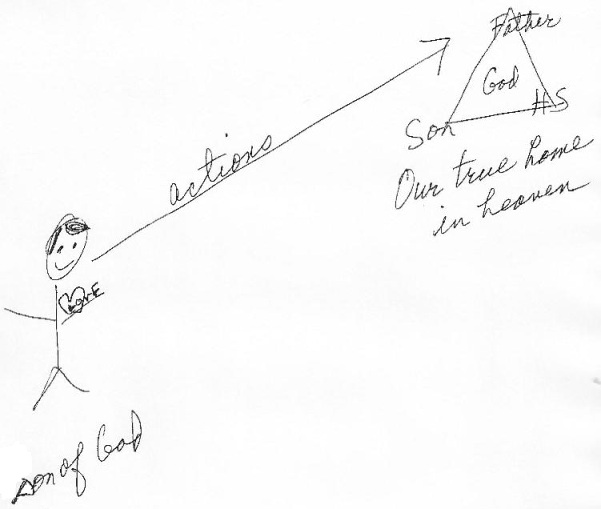 R. Putting God first Always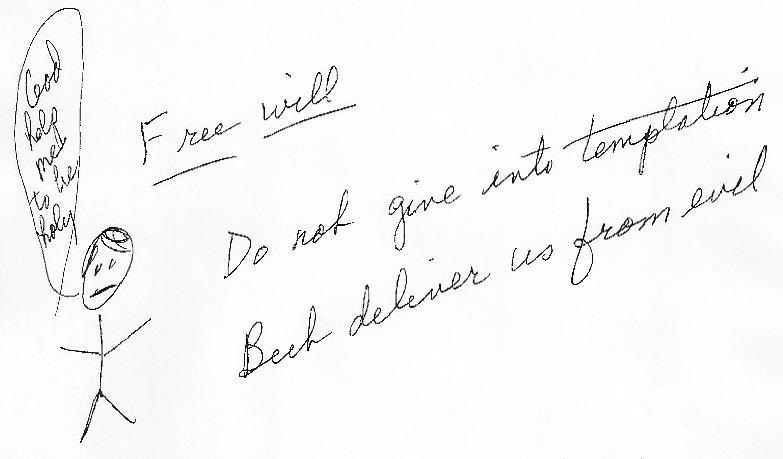 R. God is always first
in our life.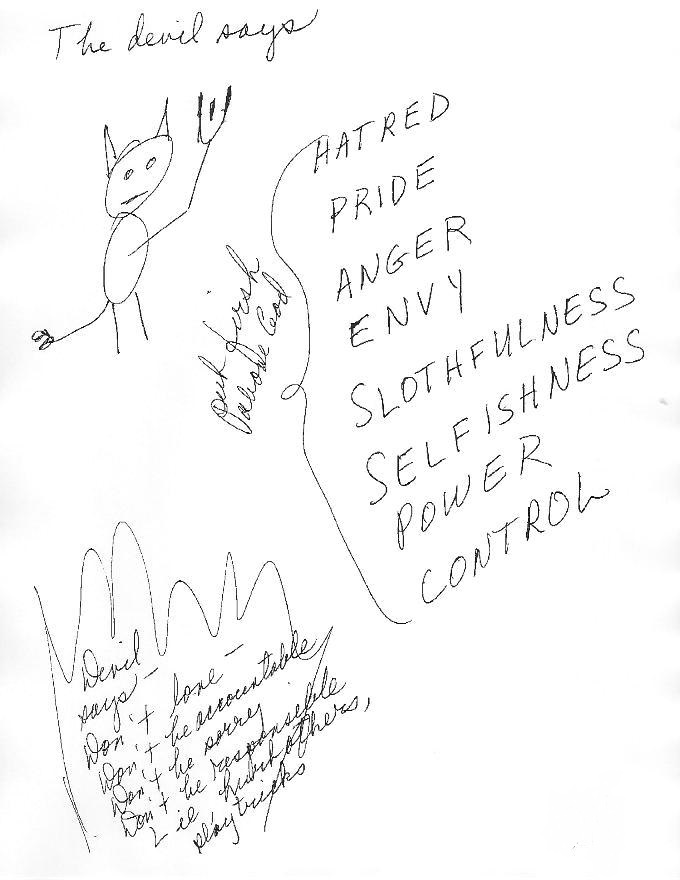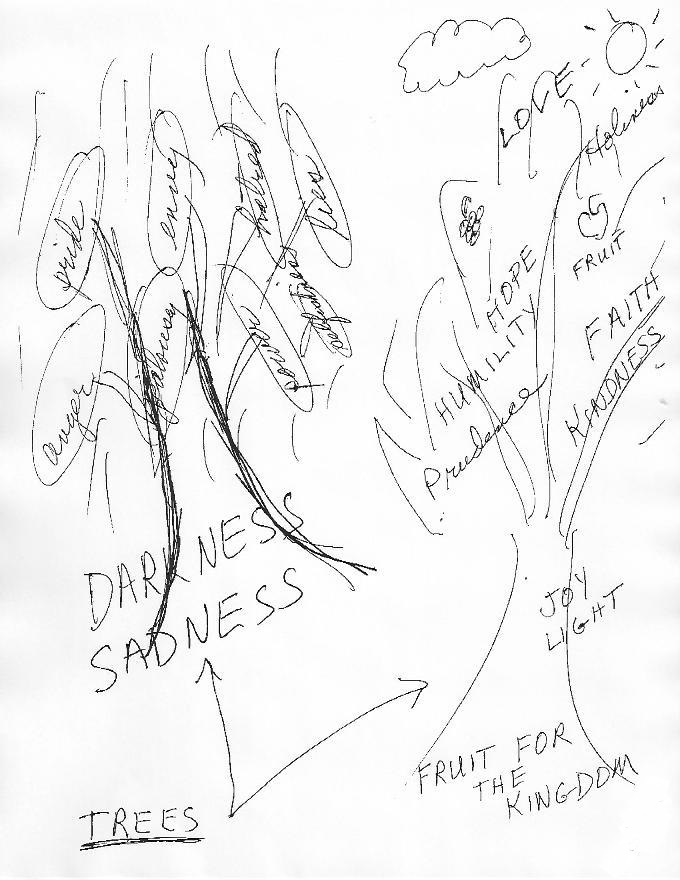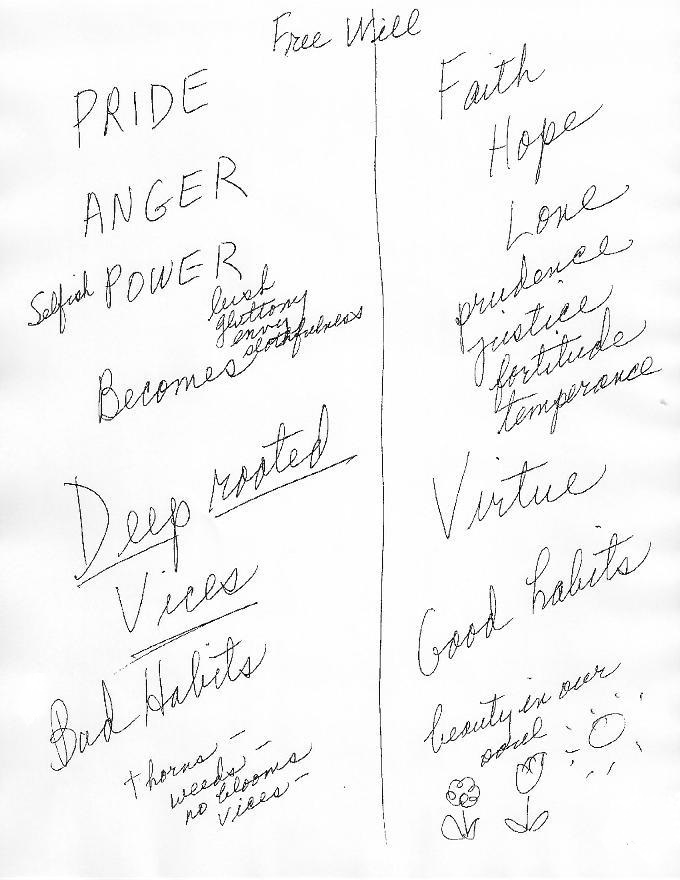 R. Pride is a disordered love of self –
put self above God –
God is to be first in our life –
This is ORDER
GOD
↓
US
Pride is opposed to love and humility
---
Anger is an excessive passion,
anger is an excessive emotion –
The person thinks they were injured
and then may seek REVENGE.
Anger can develop against reason –
deep-seated in childhood
and acted out on innocent
brothers and sisters –
If acted out more and more against
innocent others – it grows
to deeper sin and it
can be nursed as they become
more and more filled with
revenge against innocent
others –
more and more darkness –
distances themselves further
and further from God because
of their anger.
A person can encourage, nurse,
live angry 24/7 –
projecting their anger on
innocent others –


Jesus is meek and tender in heart –
Jesus shows us meekness, mildness,
love, giving, sacrifice
for the beloved
R. Pride can turn a man's heart
to envy rather than
love and respect of
his brother.
Envy is when a person looks
on another's good fortune
as hurting them –
and then they can act on
trying to bring their
brother down – this is
sinful behavior –
Sloth is a sin where we love
ourselves more than we
love God and don't do
what God expects of us –
We OWE God our love!
We, in slothfulness, do
not do our duties toward
God.
WILLFULLY
entertaining SADNESS
WE OWE God love
To have Zeal for loving God –
To be prudently loving God
God is all Good –
God is infinite goodness –
Vices work in the will –
like binding weeds –
so a person has tendencies
that are to be bad and
not good –
Vices are habits to do
bad that a person
with their free
will chooses to
do –
They become like grooves
deep in the person's
actions to do bad –
Virtues help us to do good –
they are good habits
Faith, hope, love
Our natural tendencies
we want to be
Good Habits or Virtues
We build on the virtues
by praying to the Holy Spirit
to help us grow in
virtue where we are
weak –
We must tell the truth
to ourselves about our
actions and want to do
good actions –
choose good actions –
not give into satan and vices –
A virtue helps us to do good
acts easily, consistently,
repetition to do good acts –
Like being honest –
Not telling lies –
Good actions – god-like actions
God elevates our knowing
and loving capacity
in baptism –
We seek to be good –
Good habits –
We go to the Holy Spirit –
In Faith we believe in
what God wants us to believe,
it is a supernatural virtue –
In Hope –
We trust God –
In our will - we trust God
It is a supernatural virtue
Charity or love is a
supernatural habit –
We love God above everything,
FIRST –
We love God for His sake and
We love our neighbor
as ourselves –
These 3 virtues are
necessary for
salvation.
God gives us these virtues
in Baptism –
We go to the Eucharist
and other sacraments and
God abundantly
pours out His grace
to us.
Grace is His life in us –
We must want to practice
virtues that help us –
WE MUST Practice
these good habits –
These VIRTUES
help us to reach God!
We have grooves to do
good with virtues –
Like vices and practicing
bad acts - give us
grooves to do bad –
we need to work on
loving and faith and hope
and go to God – especially
the Holy Spirit for help, the
Eucharist etc. –
To live a life of virtue after
giving into vices we
must be truthful –
want to change –
rely on God –
it helps to write letters
of love and use the
Blue Books –
It takes work to turn
from vices to virtues –
It takes going to God
and wanting Him with
all our heart –
A groove is worn by
repeated action to
good or bad –
So we can repeat acts of
loving which is good –
Or we can repeat acts of
pride, anger, jealousy,
envy, slothfulness,
lies –
which becomes
bad habits or vices
we can almost do
really quick –
RIGHT REASONING
We must seek right thinking –
not give into twisted
ways the devil puts
in a man's mind
why doing wrong is right
and doing right is wrong.
We must WILL to serve
God and respect others and
not give into pride
telling ourselves others
are responsible for
our anger and then
using revenge to punish them –
NURSING anger for days,
weeks – telling ourselves
we are wounded and then
ignoring the job we
are called to do becomes
a bigger and bigger
groove –
satan can use –
A person can be angry 24 - 7
if they can get away
with it – PRIDE
keeps them stuck –
Nursing anger can be a bad
habit because a person
needs healing from
childhood of abuse,
sexual, emotional,
physical
Anger is a sin when a
person nurses it –
hurts others, and
does not give love to
God and others and
neglects their duties
they owe God in their
vocation –
We must have
(1) Right Reasoning
(2) Choose proper actions
(3) Desire to live according
to God's will –
We want good habits –
VIRTUES
God is infinite goodness
we were created in
His image and likeness.
Developing virtues
help us to get to
heaven and be
happy!
R. What kind of story have we
planned for our eternal life –
Will it be a life of eternal embrace
of love, wrapped in the beatific
vision.
How is the man who waywardly
ignores God and lives a life of
pleasure and fun.
Or the man full of anger and
pride and hate that instead of
learning to love – chooses unloving
ways, power and control over
others hurting others, dividing,
disharmony, secret lies, etc. –
Is not this man mapping a life
of misery for the after life here
below.
We can say "yes" to God's love
for us and "yes" to God's will
for us and help build the Kingdom of God
being other focused and telling
others the Good News.
We can say "no" to God – not
giving, having negative energy for the
world, the flesh and the devil.
We can lie about our ways of
offending God and others and
spit in His face like the men who
crowned Him with thorns.
The devil is cunning and is a liar –
the devil has no power except what
people give to him, to use them
and do his evil works to hurt
others and the devil who wants
to take men's souls away from
God and heaven and love.
Love is giving. Jesus paid
a big price to teach us about
love. Jesus took flesh to come
and teach us about love – to
pay for our sins.
God calls us to write the
moments of our lives serving
and loving Him – to write our
eternity in ways of love of God
and love of others and He
will reward us with everlasting
life in heaven if we live according
to His will in love.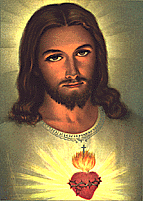 Seek True Treasures
February 17, 1994 - 5:30 a.m.

Jesus: My little ones, how are you doing? Are you getting bogged down in this weather? Do you know yet that you do not control the elements? You live every day and you think you have much to do to control your actions but you do not see the eyes of Him Who watches over you with loving care.

I give to you this earth and all you need to sustain your life here. Man worries about the earth and if this or that will happen. Man has become so independent that he thinks he controls all things and he needs to worry about his present and future.

You, My favored, chosen ones, know that life here lasts but a moment and like smoke it is gone without a trace. Look at your ancestors. So few people ever remember their ancestors, yet your ancestors thought that at every moment their actions were so crucial. Little ones, you hold on to life. You hold on to these little happenings here and you worry in vain! Look at the big picture, My little ones. Here today, gone tomorrow, and where are you going?

The days go by with such speed. "Oh," you say, "Where have the years gone?" You think every second is so important. You worry, you fret, you wander empty roads and I watch you. I see you with your emphasis on the moment. You are being deceived, My little ones. It is in seeing the moment as part of eternity that you really know what is going on. Each moment you live, you are the teacher about the God Who dwells in your breast. Each moment you live, you are My messenger to this cold, scared world. Nothing you do means anything except as you are serving Me.

Take off your glasses. Behold the life above. See every moment as a drop of the life to come. See every moment as part of eternity. All these drops together make up your pass into My kingdom.

You worry, you wonder, you fret, you hold on. I give you a toothache, I take it away. One second and a toothache is gone. Is that not how it is with life—one second and it is gone? Oh, how those little precious moments seem to die away and you scarce can remember what happened! Yet during people's lives those moments seem earth-shattering. Those moments are yesterday's forgotten memories. You hold on, you fret, you fume and I watch you let go of each moment, only to become forgotten by today.

Store up your moments as part of eternity. Every moment here is part of your pass to My kingdom. How are you living this moment? Is it used to give service to Me and preach My gospel? Are you making all your moments count towards your eternity? Each moment is but a breath and it is gone. Did you use the moment I gave you to do My work? This time is not yours. I can snatch your moments away in one breath. It matters, My children, only as you choose to serve Me and spread My love!

If everyone had God as their primary goal, what love you would possess. What power you would know, because God is the mightiest force. I have all the power. Other power is false power!

Do you get it yet? Do you think anything you hold on to is so precious here? Here today, gone tomorrow, and I snatch you from your seats and you never return to finish what you deemed so important.

Are you comprehending My words here? The body is but an instrument to get you around. Reach with the spirit within. Live from the soul. Communicate with Me in your soul. Look for the unseen world that surrounds you constantly. Die to yourself.

You have a soul at this very moment that is a vibrant spiritual force alive within you. Live from your soul, My little ones. Focus on your soul. Live from your heart. Do not fret and fume for the things of this world. Here today, gone tomorrow, and then forgotten. Today's moments, yesterday's forgotten treasures. Do they mean so much or do you forget what seemed so important?

Reach with the soul. Live for God. Each moment is your chance to store up treasures for eternity. They will never be forgotten. What you do to help others to know Me will never be forgotten. How you loved will never be forgotten. How you gave lives on in those you touched. Your love is like a bubbling brook. It bubbles and keeps on bubbling. Your selfishness dies the moment after you live it.

Love is the force. Love is the power that reflects the God above. Love is not selfish. Love does not demand its own way. Love gives and doesn't stop giving. On the day of judgment it will be found in the hearts of those you touched. Think of only yourself and watch your moments become yesterday's forgotten moments. Love your brothers and watch the world reflect the love you gave, from now to the end.

Love or selfishness? I call you to love. I call you to plant a seed that grows into a mighty oak. Plant My seeds of love. Ask not how you can attain your goal but how you can fulfill the goal of God. Love God, love one another. Too simple, too hard for many.

Love, children. Reflect the God Who dwells within your soul. Store up your moments forever lest they become yesterday's forgotten treasure.

Like ripples on a pond, your love never dies. It reaches on and on and goes into the moments of eternity. Love is lasting. Love never dies. Love God, love one another. Die to yourself and live.

end of excerpt
R. We want to focus on the fathomness
of God's love. We want the Holy Spirit to fill
us - so we understand God more and more.
In baptism we receive a sharing in
God's life. It opens up to us the
supernatural life. We go to God to
know God on a supernatural level.
20 Years Ago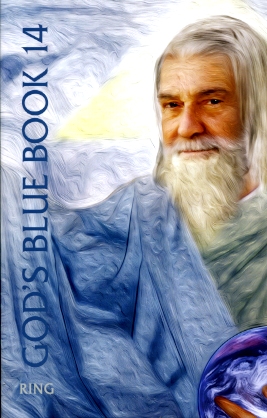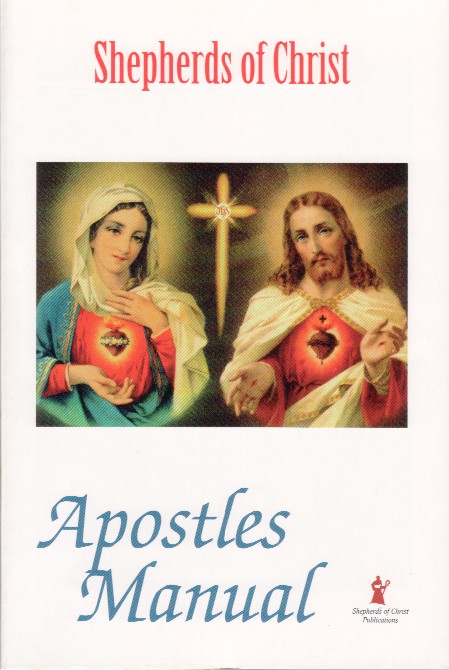 From Blue Book 14
January 11, 1997
God the Father: My plan will unfold despite the willfulness of any of My children. I am the Father. I have guided you in all of your activities.

I am telling you that the members of the Shepherds of Christ must be made aware of the importance of living the Blue Book messages.

Planning is up to Me. This is My plan and it will unfold. Men plan for the future. I AM.

I am directing the Shepherds of Christ Movement through these messages.

I am angered at the lack of response on the part of some to back these messages. You must support these messages so they are lived by man.

These messages are given from the Hearts of Jesus and Mary to bring about the reign of the Sacred Heart of Jesus and the triumph of My beloved Mary's Immaculate Heart.

You are given all you need. You must adhere to My plan.

I am the Father. I AM WHO AM. I was in the beginning, I am now and I will be forever.

I am telling you to obey the directions given by Jesus in these messages.

My plan will unfold. The completion of the Fatima message will greatly come through the Shepherds of Christ Movement.

You must circulate the tape, Mary's Message. You must circulate the messages given to you in God's Blue Books and Rosaries from the Hearts of Jesus and Mary.

The renewal in the Church will greatly come through the newsletter and the books published with the imprimatur. You must publish all books on the Mass with the imprimatur. Prayer chapters must be started in the churches.

The instructions for the priests will come from doing as I have requested. I beg you to circulate the Priestly Newsletter Book to the priests as soon as possible. The priests must be made aware of the Mass Books.

The Children's Rosary Book must be published immediately. Your work, Fr. Carter and Rita, is to publish this material.

Heaven has contacted the earth primarily in these messages to bring about the reign of the Sacred Heart of Jesus and the triumph of Mary's Immaculate Heart.

The plan will unfold. It is My plan. You must be obedient to the directions I give to you here. The Movement is a great star of light to this world. From the Movement the earth will be covered with stars of light and the earth will be lighted through your efforts, Fr. Carter.

I will give you all you need. The plan will unfold. It is My plan to turn sinful men into obedient, loving children.

I have delivered this message that you will know My plan is unfolding. Many will be lost because of their willfulness. I demand obedience to My requests. The plan will unfold. It pleases Me greatly that you obey My messenger. She is delivering these messages to you from the Son, My beloved Son, God-made-Man.

The messages of the love of God will be written on the hearts of men through the writings of Fr. Carter and Rita to bring about the reign of His Most Sacred Heart.

I am displeased with those who have blocked these messages. Anyone continuing to block My messages given through the Hearts of Jesus and Mary will receive a shock that will envelope them.

The time is very urgent. The time has run out for sinful man. I am angered at the way the world has treated their Mother. Willful children must be punished. I demand obedience. Mary gave to her children her peace plan and she was ignored by the Church and her children. Mary is Mother of the Church and Mother of her children. Willful children must be admonished. Children must obey their Mother.

Mary appeared on the building in Florida as Mother of all. You have made money your god. You have ignored God and made this world your end.

I am God. I AM WHO AM, without a beginning, without an end. I am today, tomorrow and always. You do not comprehend My ways with your feeble minds. You must obey the messages given by My Son and His Mother. These messages I give to you as a gift and a great revelation from heaven. You must be thankful and cherish this gift given. I will not remove My gift to you for I know you will obey Me. I will admonish you when you do not respond as you should.

I have called you and anointed you, My holy priest (Fr. Carter), to lead this world to the light. The Light of the world is My Son, Jesus. His Heart will reign and the heart of your Mother will triumph. I beg you to surrender and obey and watch My plan unfold. There will be a great era of peace very soon, My little children. All you do today will help to save many souls. Many souls will know the love of God through the Shepherds of Christ Movement. Many souls will love God with burning love.

I give you this gift. Your writings, Fr. Carter, and the writings of My messenger, Rita, will help greatly to bring about the reign of the Sacred Heart.

I am the Father. I am the Almighty God. You must believe I have chosen you. I have called each member here this day to hear this message. I have called you to be the apostles of the new era of peace. I have called you by name. You will lead men to the Heart of My Son. You must listen and focus all of your attention to this mission I have given to you.

I am the Father. From the day you were conceived, I formed you in your mother's womb, knowing the great mission I would call you to today. My children, My children, do not be distracted by the evil one to lead you astray. I am counting on you, My beloved shepherds. You must not be led astray by doing other good works. I have called you, this is My plan, it is unfolding. You are a major part of the success of this plan for the renewal of the Church and the world.

Your work in the Shepherds of Christ Movement greatly pleases Me.

I AM, WHO AM. I am the Alpha and the Omega. I am the Almighty God. You must be obedient children. It is through your obedience that the consecration will spread to many souls on the earth.

It is through your obedience to help spread the priestly newsletter and start prayer chapters in churches that many priests will love God with the greatest love in the Mass. I am asking you to spread the Mass Book to priests and sisters. Please pray for the priestly newsletter, the quick spread of the material given in the newsletter and for the priests reading the newsletter.

Heaven has contacted the earth. The light will shine in the dark corners of the world. Men will respond to the Shepherds of Christ Movement. You must not be afraid. You must do as I have asked you.

I have called you by name, My chosen ones, from the beginning I formed you and I gave to you the talents needed to accomplish this mission on the earth.

Your talents are gifts from Me to be used for this purpose. You are the Shepherds of Christ. You are the apostles of the new era.

There will be a new earth, there will be love on this earth as I intend it to be. My children will love one another, you will walk hand in hand, loving God and one another in harmony and peace.

R. ...Thy kingdom come on earth as it is in heaven...

Jn 1:1-18 (From The New Jerusalem Bible):

In the beginning was the Word:
the Word was with God
and the Word was God.
He was with God in the beginning.
Through Him all things came into being,
not one thing came into being except through Him.
What has come into being in Him was life,
life that was the light of men;
and light shines in darkness,
and darkness could not overpower it.

A man came, sent by God.
His name was John.
He came as a witness,
to bear witness to the light,
so that everyone might believe through him.
He was not the light,
he was to bear witness to the light.
The Word was the real light
that gives light to everyone;
he was coming into the world.
He was in the world
that had come into being through him,
and the world did not recognize him.

He came to his own
and his own people did not accept Him.
But to those who did accept Him
he gave power to become children of God,
to those who believe in his name
who were born not from human stalk
or human desire
or human will
but from God himself.
The Word became flesh,
He lived among us,
and we saw His glory,
the glory that he has from the Father as only Son of the Father,
full of grace and truth.

John witness to him. He proclaims:
'This is the one of whom I said:
He who comes after me
has passed ahead of me
because he existed before me.'

Indeed, from his fullness we have, all of us, received—
one gift replacing another,
for the Law was given through Moses,
grace and truth have come through Jesus Christ.
No one has ever seen God;
it is the only Son, who is close to the Father's heart,
who has made him known.

R. We do not even see Our Father as so important to us.

A little child is always aware of their father. A little child knows how dependent he is on his father, always wanting to please his father.

A little child is always aware of his mother and obeying her. A little child loves his mother. Look at how unloving we are to Mary.

We are children of God, with God the Father as Our Father and Mary as our heavenly Mother.


end of January 11, 1997
Given October 29, 2016
R. Please spread blessed holy water
(You can also mix Jesus and Mary water
with your blessed Holy Water if you have it.)
in your yard, around your house,
in the state you live in.
And ask God to bless your state
Ask God to bless the United States
Pray all prayers through the intercession of
Our Lady of CLEAR – WATER.
Ask the Lady of CLEAR - WATER
to help with the blessed water.
Mary has appeared to me for 22 years,
in Ohio and Florida.