January 13, 2017
Galatians 2: 19-20
...I have been crucified with Christ and yet I am alive; yet it is no longer I, but Christ living in me.
R. Relationship –
Our whole life is relationship –
Relationship with God –
Relationship with others –
Relationship in eternity –
A man is to open His heart
and grow in His relationship
with God and
others and love Himself
as God's creation –
God intends us to function
in dimension with others.
He put Adam and Eve together –
He made their union
necessary for children–
God walked with them in
the Garden.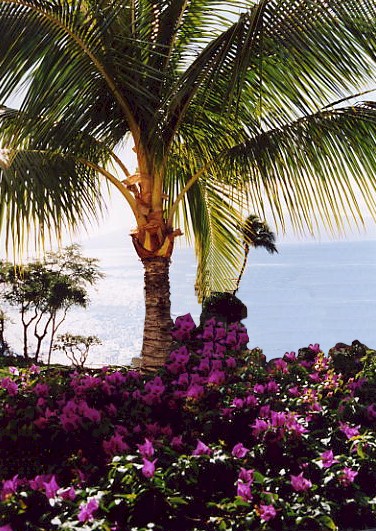 R. We are related to one another –
in birth, children of
our mother and father –
brothers and sisters in our
family –
Sin divides man from God
from others –
Sin brings disorder and
selfishness
We are members of the human
family – How we love
in God effects the human
family –
We see how Hitler effected
so many lives.
66,000,000 people were
killed in World War II.
We are to seek to know and
love as members of the
human family.
Jesus told Fr. Carter to pray this
pray in the Shepherds of Christ
prayers for the
human family.

From the Prayer Manual

Prayer for all members of the human family

Heavenly Father, we ask Your blessings on all Your children the world over. Attend to all their needs. We ask Your special assistance for all those marginalized people, all those who are so neglected and forgotten. United with our Mother Mary, we make this petition to You through Jesus and in the Holy Spirit.

R. Children must mature and
see themselves in their
relationship with others –
They must learn to love
themselves and respect
others.
God brings us into families
to learn how to be
social –
A child is not born like
a jungle child –
all alone –
Children are under their
parents – children can
rebel against their parents
and as adults be so
immature they are still
rebelling against authority
because they rebelled
against their parents –
The Bible says to love our
parents even when
they are old –
Love brings peace to our
hearts –
Peace comes from living in
order – respecting structure –
living in God's truth –
The Church is the Mystical
Body of Christ –
We know how powerful
the Mass is –
That we as members of
the mystical body of
Christ can unite as
one with Christ the
head and partake
in the Mass, the sacrifice
of Calvary sacramentally
made present. We pray
united at the Mass for
atonement of sins, for
adoration of God, for
thanksgiving for gifts
from God, for petitioning
God for our needs –
The Mass is a special
relationship we have
with God and with
each other.
We have been created by God to
be one with Him and one with
other men and He commands
us to love Him and to love
others as ourselves.
No man is an island. In the
plan of God we are to be one
with Him and one with each
other – to freely open our hearts
and live in unity and love
with our brothers.
To meet each other in one
heart building the Kingdom of God and
bringing others out there to
see the Plan of God that we
live in love united to one another.
We are not an island – we are
never cut off from others. We
are to become one with our
brothers through the free
gift of our love given to
them – seeing God in them –
knowing this is God's plan
of love for us.
How has satan pressed
down in our lives and we
have given into that bondage of
self-enclosure where we
close our hearts to God and
to His plan of love of
brothers and sisters.
God has given us love – He
loved us first – We see the
self-lessness of Jesus in
His life – We study and meditate
on His selflessness.
And we know the self-lessness
of Mary.

Priestly Newsletter Book II - September/October 1997
In all this Mary offers an example. Selfishness was totally foreign to her. She did not belong to herself. She belonged to God. She was not closed in upon herself. She was completely open to God. When God spoke, she listened. When God pointed the way, she followed. She realized that life is not a process a person masters by carefully mapping out one's own self-conceived plans of conquest, but a mystery to be gradually experienced by being open to God's personal and loving guidance.

Selfishness, then, did not close Mary off from God's call. Neither did fear. God asked her to assume a tremendous responsibility. He asked her to be the Mother of Jesus. Mary did not engage in a process of false humility and say that such a great role was above her. She did not say that she did not have the proper qualifications for this awesome mission. Briefly, she did not waste time looking at herself, making pleas that she was not worthy, telling the angel he had better go look for someone else. No, Mary did not look at herself. Her gaze was absorbed in God. She fully realized that whatever God asked of her, His grace would accomplish. She fully realized that although she herself had to cooperate, this work was much more God's than hers.

Mary's words, then, truly sum up what is the authentic Christian response at any point of life, in any kind of situation: "I am the handmaid of the Lord," said Mary, "let what you have said be done to me".
R. God wants to transform us,
God wants us to be more and more
in His image and likeness –
Mary said at Fatima we must
convert – be changed, be
transformed.
We see the transfiguration –
Jesus was transfigured before
their eyes –
The voice of the Father said
"This is my beloved Son in
whom I am well
pleased, listen to Him"
Yes, we listen to Jesus –
We see that success comes in
being as Jesus showed
us. Jesus paid a big price –
He took flesh –
He came and He taught
us how we are to be
sons and daughters of
our heavenly Father.
We have such a gift –
God the Father created us –
We are His little child –
We are so precious to Him –
He has a plan for us –
The sinner that fails to repent and
continues on his sordid path keeps
hating – feeling sorry for themselves,
putting themselves above God –
They listen to satan –
God loves us. God has
given us a lifetime to love –
to be as God wants us to
be – to prove we will
convert and change and
and do His will –
We can spend a lifetime
doing this or rebelling against
God and being bound, closed-in,
angry, prideful and self-
enclosed.
God wants to use us as His
instruments, witnesses, to
bring His love to others.
We have a free will to
say "yes" to God's plan
or "yes" to satan.
R. God wants us to go to Him and ask
for forgiveness of our sins. God is
all merciful. We must seek to know
God as He really is! Divine, Almighty
worthy of all our love. God loves
us so much. God forgives even women
who have aborted babies.
Think of all the mercies God
has shown to us. God is full of
tenderness and love for him, but
we must approach Him with a
humble, truthful heart. God
wants personal love with us.
We saw Jeremiah put on trial.
We saw Jesus put on trial, what
about our trial for our sins
and how we lived our life?
The judge is Jesus Christ Himself.
Jesus is our dearest friend.
Jesus is God – Jesus is just –
Jesus is perfect and full of mercy.
Jesus loves us with perfect love.
God is a just judge. We can't
lie to Him - He knows everything.
Jesus: I am light. I am love.
I come to give you My peace and
joy that you will let go and
surrender to Me. I want to lift
you up, bring you so one in Me.
I am Almighty, I am Divine,
I am God.
In order to let Me lift you up
you must let go so I can possess
your soul. I have all the power --
No one has power over you. (I give you a free will.)
surrender to Me. You must learn
to trust. I have put people in
your lives to help you, to teach
you, to guide you, the more you
let go in trust to those trust-
worthy guides, the more you
learn to trust in Me. The more
you say "Jesus, I put my trust
in Thee", the more you learn
to trust in Me. Trust comes
with grace, with letting go,
with right reasoning from going to
God, from meditation on My life,
My truths.
A person lived in deception –
secrets, hiding things – The devil
is the father of lies.
I lead you, I love you, I want
you eternally with Me in Paradise.
I want to dwell in your heart.
The Holy Spirit wants to guide
you, counsel you, give you
wisdom.
Satan is real, if you turn
from Me, turn from truth, live
in the darkness inside, it is a
cold, wet dark cell you choose
yourself.
My Heart is warm and loving,
I am trust-worthy. I have all
the Power – No one has power
over your heart unless you
give satan free reign in your
heart with his deception and
lies.
You must seek the way of God.
Seek My truths. I give you
My letters of love in God's
Blue Book to help you –
Open anywhere and read and listen
and your life will change.
Teachings to Lift you up.
I give you My Prayer for Union
with Me –
Prayer for Union with Jesus
Come to me, Lord, and possess my soul. Come into my heart and permeate my soul. Help me to sit in silence with You and let You work in my heart.

I am Yours to possess. I am Yours to use. I want to be selfless and only exist in You. Help me to spoon out all that is me and be an empty vessel ready to be filled by You. Help me to die to myself and live only for You. Use me as You will. Let me never draw my attention back to myself. I only want to operate as You do, dwelling within me.

I am Yours, Lord. I want to have my life in You. I want to do the will of the Father. Give me the strength to put aside the world and let You operate my very being. Help me to act as You desire. Strengthen me against the distractions of the devil to take me from Your work.

When I worry, I have taken my focus off of You and placed it on myself. Help me not to give in to the promptings of others to change what in my heart You are making very clear to me. I worship You, I adore You and I love You. Come and dwell in me now.

-God's Blue Book, January 17, 1994
Jesus: Open your heart and surrender
to the God who loves you.
You were created by God for
a purpose. You are precious
in God's sight.
Why would a person cling
to their own self-righteous
darkness.
Two men looked out prison
bars, one saw mud – the other
stars.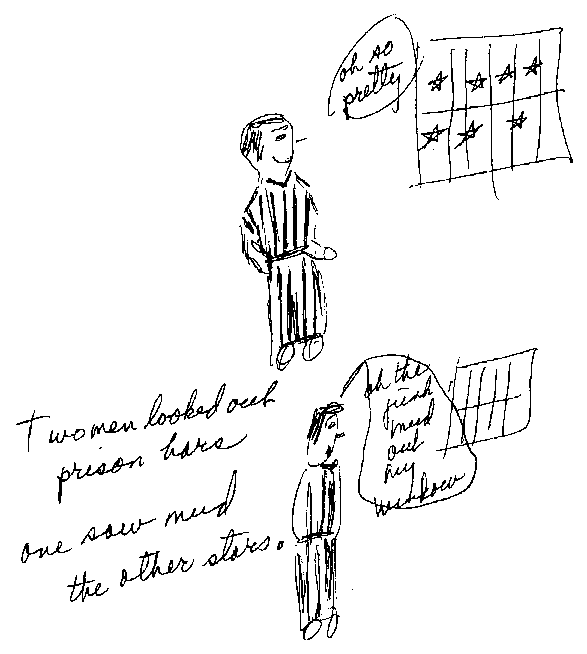 Jesus: I am love. When a person is
so stubborn they, with their
free will, choose darkness,
evil, hatred of one's brother,
hatred of one's self, they turn
themselves further and further
from holiness, kindness, love,
unity.
Yes My children the devil is
very real and you have one life
to surrender to the will of God and
to live in the truth according to
His will.
Eve had everything and she
wanted to be equal to God –
So she rebelled against God –
She disobeyed God, she listened
to satan and she convinced Adam
to disobey God and they were cast
from the Garden of Eden.
Pride keeps people stuck in
satan's grip. They don't want to
trust anyone, including God,
they do not want to let go –
I am the way, the truth and
the life –
I have given you these writings
in God's Blue Book, My letters of
love to lead you into the truth,
right reasoning, to lead you
into a deeper Spousal relationship
with Me. Surrender to God's will –
in this lies your peace – even
in suffering, even in the realization
you have led a life that is out
of control – surrender to God and
learn about Him, truthfully –
live in peace to follow Him.
Be truthful and pray to the Holy Spirit
to come and possess your soul.
I am the way, the truth and
the life.
Do you trust Me to let go to Me?
Do you trust Me to let Me run
your life? Do you examine your
conscience and tell yourself the
truth about your sins or has
pride filled you to prove you are
never wrong, you see yourself
as equal to God and you lie
about your wrong-doings so
the devil has a grip on you.
Feel the love I outpour to
you now. Pray to live in My
Heart of love and lie consumed
by the warmth of My love –
Live to grow to be more and more
in My image and likeness. Live
in the truth –
Reconciliation – repair the breach
for your offenses against God
and others. A heart of lies and
pride, coldness becomes a very
hard heart.
Really consecrate your heart to
Me. Say all through the day –
Come to me Lord and possess
my soul. Most Sacred Heart of Jesus
I place my trust in Thee.
R. I had such devotion to the Sacred Heart,
I put up pictures inside the
cupboard, I carried pictures
of Jesus on my body, a little
holy card next to my heart. He
called me to surrender entirely
to Him. I knew His true presence
in the Eucharist and I went
before the tabernacle. I knew
His presence truly there.
I knew that the more I went
to the Eucharist, the more He
outpoured His grace to me –
I prayed to the Holy Spirit and He let me
see in Technicolor – about
Jesus and the Mass and I
knew His life in me. I knew I was
not perfect, nor lived a perfect
life, I needed guidance and
I needed to love, to give, to forgive,
to rely on His grace. I had to
surrender to control. I had to
live in order as God put this
order in my life.
Living to choose love – first
and foremost. Making room
in my heart for God to dwell
in me and asking the Holy Spirit to
come and possess my soul –
Going to the Eucharist and just
being there wanting a more and
more abundant filling of His life
in me.
Letting go to God's will, wanting
His will in all things – surrendering
to Him, saying "yes" – "yes"
when it was hard in the Movement
with others – always living
under the order God put in
my life –
Obeying just authority –
order in just structure, is our
peace. Knowing our place –
trusting in God – living His
truth –
Wanting God's Plan – Putting
God's plan first in our lives –
loving God and loving His
Plan – working in unity to
accomplish His will – Doing
His will – Doing His will –
Doing His will!
Doing His will because
we love Him – Because we
want His Plan – Because
we don't want to get in
His way –
Learning to curb what we
want and wanting His Plan
first –
Wanting it with zeal – He
fires up the heart
Given October 29, 2016
R. Please spread blessed holy water
(You can also mix Jesus and Mary water
with your blessed Holy Water if you have it.)
in your yard, around your house,
in the state you live in.
And ask God to bless your state
Ask God to bless the United States
Pray all prayers through the intercession of
Our Lady of CLEAR – WATER.
Ask the Lady of CLEAR - WATER
to help with the blessed water.
Mary has appeared to me for 22 years,
in Ohio and Florida.