January 16, 2017
R. Dear Jesus,
I love You. Thank You for life. Thank You
for loving me.
If we want to change something that
doesn't work in our life – we must
learn to change our behavior and sticking
to the new behavior that puts God in
charge instead of our controlling behavior
that never worked, is to let go and pray for
the grace we need most.
A person that has been closed down
may have spent their whole life trying
to leave others out, push them out.
They need to let go and let trust-worthy friends,
people who love us - in. This takes practice
to open our hearts to others, if a person
spent a life-time pushing people out.
A person that spent a life time doing
behaviors that shut them down needs
recovery and it takes God and hard
work and a strong desire to change
destructive behavior that shut a person
down.
Denying behavior that is destructive
keeps a person stuck in that behavior.
To recover a person must admit they
cannot change what happened in the
past and they need to let go and let God
come now, today, and ask God to help
them to learn to live, pray for the grace
they need most, depend on God.
How can someone continually
control grief from the past. We need
to realize God put us here with others
that can help us, we can trust.
Pride keeps a person 'hard nosed' so
they act like they don't need anyone.

God has put people in our lives to help
teach us, guide us and love us. These
people God has put in our lives need
to be trusted. We need to learn to trust
in God, who loves us so much and let
go to God. We need to be dependable
and accountable, responsible for our
actions before God and others.
God loves us so much and He has a
plan for us. To live in fear and to try
to control everything is not living
at all.
Song: Little Child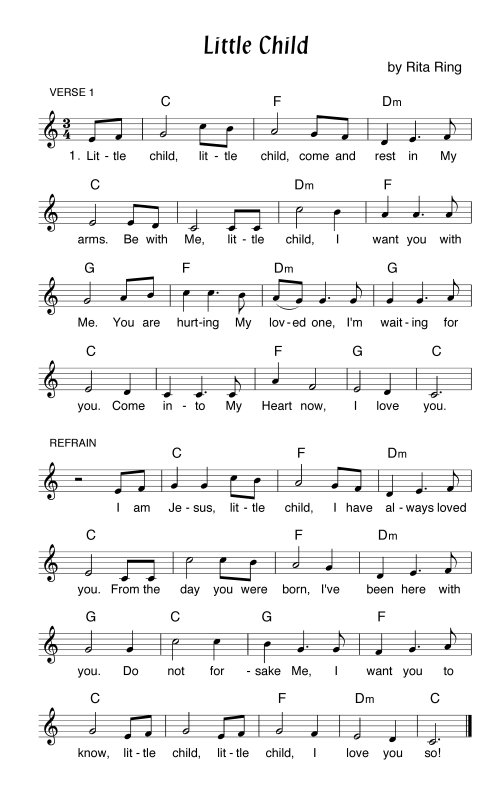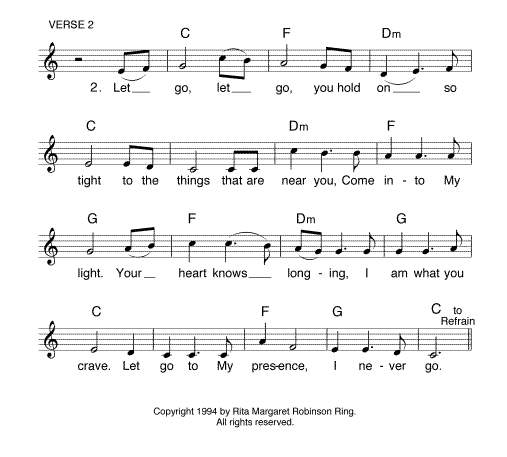 Song: Live This Day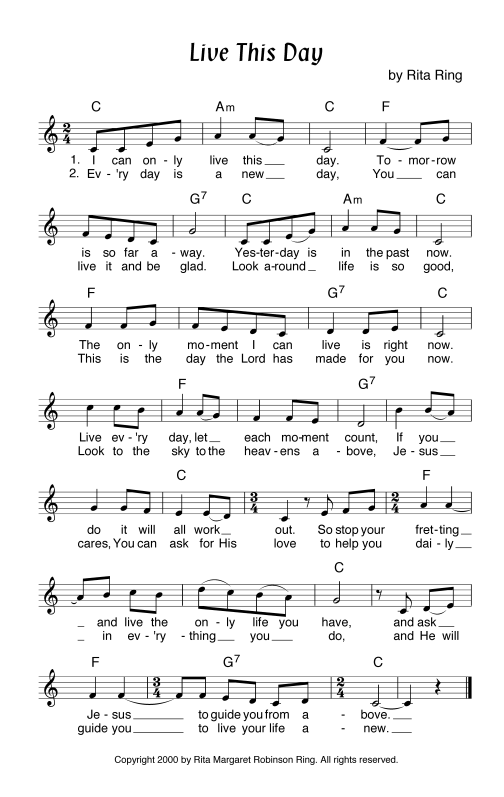 From a Lenten Homily, March 24, 2000
Live in the Moment
Today's Gospel in its story certainly points ahead to Jesus in His Passion and death. And as we read passages such as this during the Lenten season, we are reminded once again that the Church in her Liturgy of the Word gives us an opportunity to undergo a purification, an ever deepening cleansing of ourselves so that we may be a more fit instrument for receiving the great graces which are to be given to us at the time of the Resurrection memorial on Easter. And so all in all, Lent is a time of purification to prepare us for ever-greater gifts of the Lord. It's a time of self-discipline, a time to renew our efforts to be self-disciplined in the service of the Lord. Self-discipline is an aspect of purification. And I suggest that one of the most difficult acts of self-discipline in the spiritual journey is to concentrate on the present moment. We have a very strong tendency to disregard the importance of the present moment by focusing in a wrong way on the past or in a wrong way on the future. There are proper occasions for thinking of the past and the future. For example, we have to learn from the past and we have to prepare for the future, but our great emphasis has to be upon the present. There is a Latin axiom which says, age quod agis, age quod agis, which means: do what you are doing, concentrate on the present. And of course we are familiar with that term in the history of spirituality: the sacrament of the present moment. And so the discipline of Lent certainly encourages us to include in a deeper self-discipline a greater determination to get as much as we can out of the present moment. People with a terminal illness have an opportunity as they prepare for death for increased prayer, contrition, love of God. However, some are taken very, very quickly. But for those who have the opportunity of knowing with some certainty the time of their death, I'm sure as they look back on their lives, they are saddened by the many times they did not use time and opportunities for the service of the Lord properly, and are overjoyed at those times in which they did use the present opportunity properly. A great means we have of living in the present properly is a greater focus upon our Lord. For if I have that awareness of the fact I am united with Jesus here and now, why should I be concerned so much about the future or the past? Yes, a great help in living in the present and deriving all the good we can from it for ourselves and others is an ever greater focus upon Jesus, because the more I focus upon Jesus and the more I live with Him in the present moment, the more I am satisfied with the present moment. And so let us in our Lenten activity resolve to grow in that self-discipline - which is very difficult at times - to really live in the presence with the fullness of our being as much as is possible, with the help of God's grace. Now is the day of salvation. Now is the day of salvation.

end of Father Carter's homily
Song: Why Do We Hurt the Ones We Love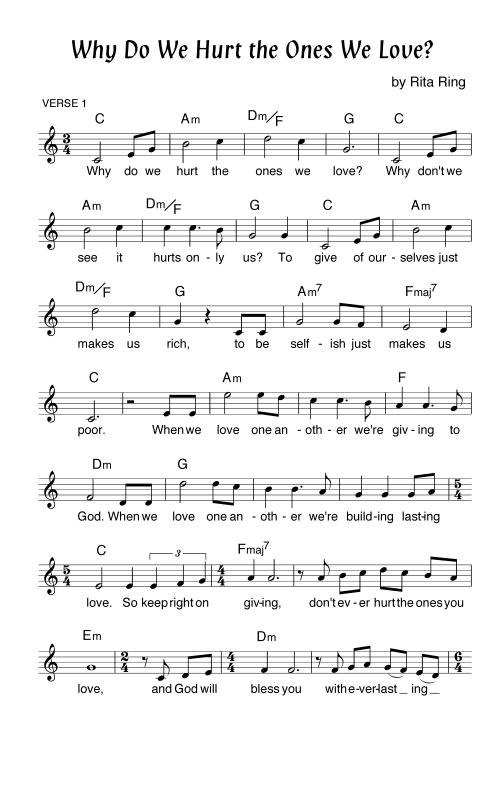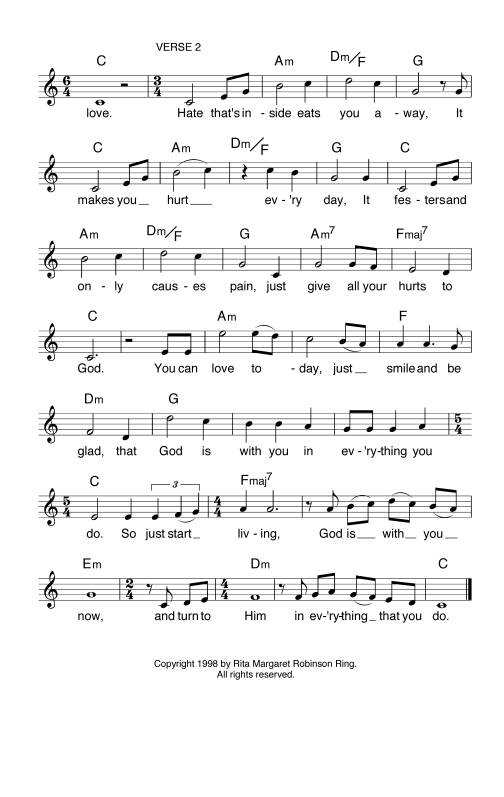 R. We must learn to turn our will and our
life over to God –
Sing: Take Lord Receive

Prayer from St. Ignatius

Lord, teach me to be generous.
Teach me to serve you as you deserve;
To give and not to count the cost;
To fight and not to heed the wounds;
To toil and not to seek for rest;
To labor and not to ask for any reward,
Save that of knowing
that I am doing your will.
R. Recovery from destructive behavior
cannot take place if a person
denies the truth about their destructive
behavior. The more a person holds onto
destructive behavior the worse things
get. Many people need to mourn for
the loss of their lives from childhood.
By turning to God, admitting the truth
and asking God to help them with His
grace to be what He wants them to be –
the ideal self He created and they can
let go to God, meditating on the
sufferings of Jesus and His love for them.
The Blue Books are writings given by Jesus
to help lift us up. The Blue Books help
a person – let go to God's will. The Blue Books
help a person know God loves them.

Open anywhere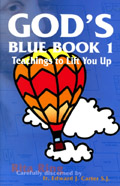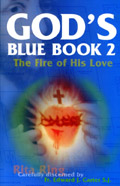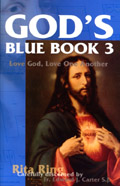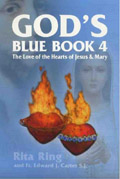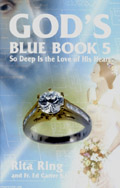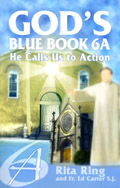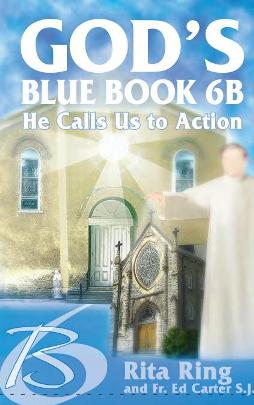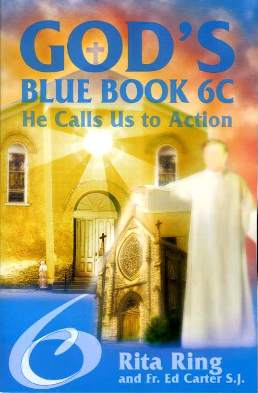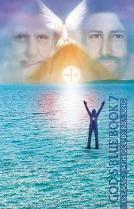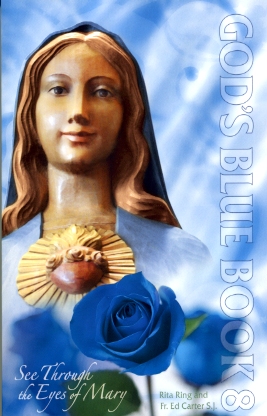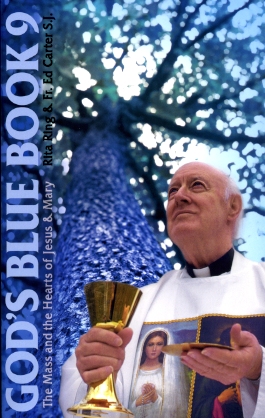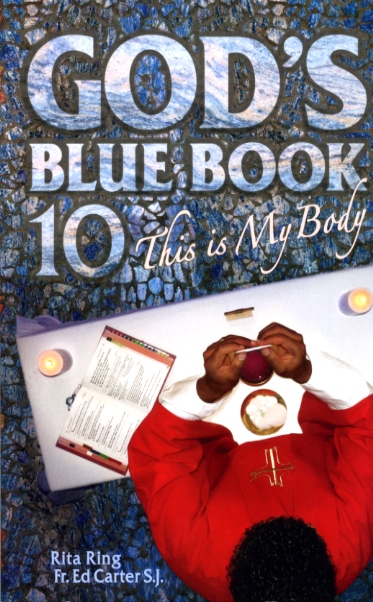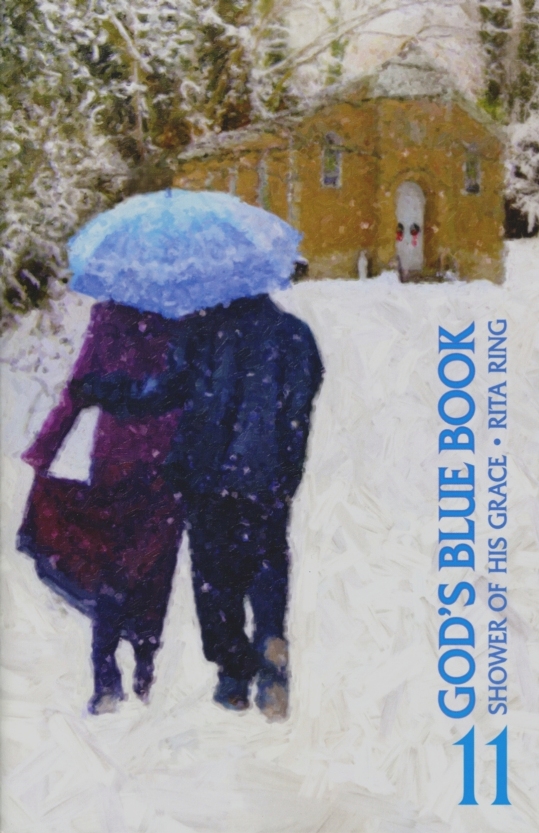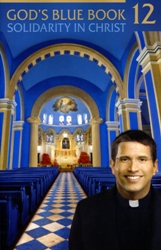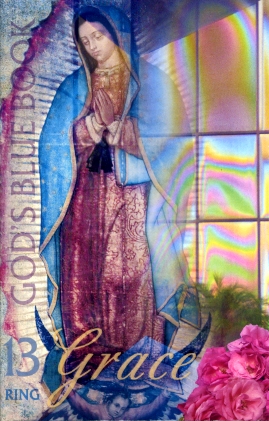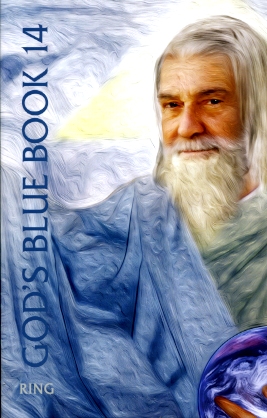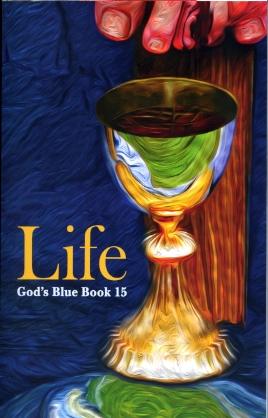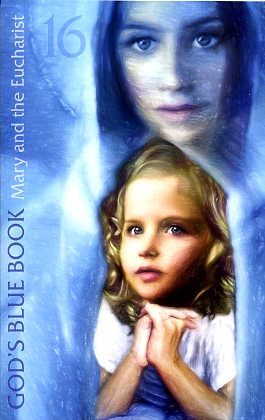 R. Jesus and Mary want us to pray the
rosary meditations They gave us –
They promise great grace –
Prayer for Union with Jesus
Come to me, Lord, and possess my soul. Come into my heart and permeate my soul. Help me to sit in silence with You and let You work in my heart.

I am Yours to possess. I am Yours to use. I want to be selfless and only exist in You. Help me to spoon out all that is me and be an empty vessel ready to be filled by You. Help me to die to myself and live only for You. Use me as You will. Let me never draw my attention back to myself. I only want to operate as You do, dwelling within me.

I am Yours, Lord. I want to have my life in You. I want to do the will of the Father. Give me the strength to put aside the world and let You operate my very being. Help me to act as You desire. Strengthen me against the distractions of the devil to take me from Your work.

When I worry, I have taken my focus off of You and placed it on myself. Help me not to give in to the promptings of others to change what in my heart You are making very clear to me. I worship You, I adore You and I love You. Come and dwell in me now.

-God's Blue Book, January 17, 1994

A Prayer for Intimacy with the Lamb, the Bridegroom of the Soul
Oh Lamb of God, Who take away the sins of the world, come and act on my soul most intimately. I surrender myself, as I ask for the grace to let go, to just be as I exist in You and You act most intimately on my soul. You are the Initiator. I am the soul waiting Your favors as You act in me. I love You. I adore You. I worship You. Come and possess my soul with Your Divine Grace, as I experience You most intimately.
Given October 29, 2016
R. Please spread blessed holy water
(You can also mix Jesus and Mary water
with your blessed Holy Water if you have it.)
in your yard, around your house,
in the state you live in.
And ask God to bless your state
Ask God to bless the United States
Pray all prayers through the intercession of
Our Lady of CLEAR – WATER.
Ask the Lady of CLEAR - WATER
to help with the blessed water.
Mary has appeared to me for 22 years,
in Ohio and Florida.