June 1, 1992

Mom died in June 1952
R.

Dear Jesus,

Help me to know Your will –
Jesus You are my best friend –
I love You so much Jesus –
I can talk to You –
Help me, Jesus
I love my family so much Jesus.


Help me in everything
You comfort me
I will not be afraid
In raging waters You are here –
with Your rod and Your staff –
You love and comfort me –

Jesus:

I am your God, Rita, Rita,
you are My beloved child, I will
comfort you, I have blessed you
in oh so many ways with all
I have given you and I will help
you, I will not leave you –
You must do My will –
In suffering you are led to greater
life in Me –
I will be with you with My rod
and My staff.

Guarding you –
Giving you rest –

Though you trod in raging waters –
I will be there –
I will comfort you,
I will bring the light to you,
The darkness bright –
I will send My light into your eyes –
I will send My light
I will send My healing,
I will put you on the right path –


I am your God –
trust Me.

I am He who comforts you –
Do not be afraid –
though you walk in the
dark valley, know I am with
you lighting your way –
You are My child –
Oh child – know I am with you,
know I light your path –
I am your God –
feel the breeze –
I made it for you –
the beauty of the earth –
I made for you –
Feel My presence in the moment.

R.

Mary my Mother come to me –
mother me – Help me to know your
precious Son and do His will – though
I walk in the valley of darkness,
you are there with the light –

Jesus says:

Cling to Me – hold My hand –
Know Me –
Oh you, beloved of My Father –
Love all that I send to you as
the Father intends.
I put you into My strength
Like dipping you in My
machine – you are made strong.

Little girl, walk your path, you
are not alone, feel My hand,
know My love –
you are in My care –

Little girl, walk your path
you are not alone, feel My
sun light – warm and good –
you are not alone –

Little girl, walk with Me,
tell Me your troubles too –
I am there to listen as no
other can do –

Little girl walk your path,
you are the one I know,
sweet and kind and always
there for others.

Little girl walk your path,
skip if you feel the need,
slow down and stop –
look at the earth –
study some "dumb old weed".

Little girl walk your path,
open your heart to love –
to love one another –
That is all you need do –
Love God and love others as yourself –

Little girl walk your path,
turn your life over to Me
if I watch out for the leaves –
do you think I would not
watch out for thee –

Little girl walk your path,
looking to others, but
God knows and you know that
you are to be one with God first –

R.

I love the rain on a warm
dark day – to hear its calm
pitter, patter – There is something
about rain, that makes me
feel that nothing else matters –
It helps me let go.
When it's warm outside and
the rain comes there is
comfort in sitting out
under and when it is cold
there is pleasure in
listening to rain on the roof –

I think I may not always
feel the pleasure in the rain,
I feel today, but in quiet
moments of my life that
is when the rain has gain.

I love to listen, I love to just
be in the moment –
if I only take the time –
it is precious moments like this
God has given us the rain.

After my mom died at 5, I would
sit by the window at the Carson
house upstairs and stare at the
rain drops as they fell and changed
on the window. They were so
beautiful and it comforted my little
heart thinking of the rain drops and
the mystery of life and death and mom
who died of cancer when I was so little
and left 5 children motherless.
Serenity is mine.

June 1992 - For healing

R.

Dear Jesus,

I offer You my pain for the sake
of souls –
Please come into my heart and dispel
all hate, anger, "poor me" and replace
with Your healing power of Your love,
please wash me with a bath of
pure water and fill me with
Your grace – help me enjoy my
present moments –
I have this moment and I let go
and give it to You Jesus –
Jesus I want to cry –
Help me let go of the pain –
Let go – Let go, Cleanse me
with Your precious blood –
drip Your precious blood on me –
on the person or persons who


offended me –
all in the past
ancestors who taught any way that
have been passed on to me.

Bathe our families in Your blood –
(siblings)
all relatives –
neighbors –
school mates
old relationships (people involved)
people at Church
people at work
people in the United States
The Church and the world –

God have mercy on the human race
for we have sinned.
Help me to let go – to love – to forgive.

Jesus:

Let go, Let go – let go.

R.

I surrender to Thy will,
I give You my heart and
I ask You to hold it with
the fire of Your love and
heal any scars and wounds.

Bathe me in the bath of spring water –


I give my day to You Jesus!!
I surrender and I know how
precious Your love is for me.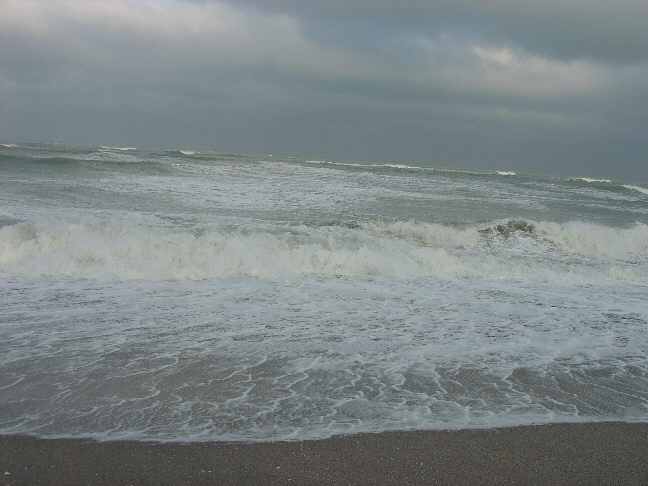 Jesus:

My dear child –
Think of the vast ocean.
See the vast ocean
Think of the water cleaning you
to make you more and more
holy and pleasing to Me –
Feel the gentle sway and listen
to the waves –
I created the ocean –
I give you the beautiful water –
I bathe you –
Know My Power.
Know My Love.
You are My precious child –
look at yourself –
created with such talents by the Father.
I bathe you in My love
I bless your children
My love is endless
I am the Almighty God.
Focus on My Power.
My Power does not run out.
Let Me work in your heart –
Your job is clear now –
It is to let Me live in you
and minister through you –
to those around you.


Prayer for Union With Jesus
Come to me, Lord, and possess my soul. Come into my heart and permeatemy soul. Help me to sit in silence with You and let You work in my heart.

I am Yours to possess. I am Yours to use. I want to be selfless and only exist in You. Help me to spoon out all that is me and be an empty vessel ready to be filled by You. Help me to die to myself and live only for You. Use me as You will. Let me never draw my attention back to myself. I only want to operate as You do, dwelling in me.

I am Yours, Lord. I want to have my life in You. I want to do the will of The Father. Give me the strength to put aside the world and let You operate my very being. Help me to act as You desire. Strengthen me against the distractions of the devil to take me from Your work.

When I worry, I have taken my focus off of You and placed it on myself. Help me not to give in to the promptings of others to change what in my heart You are making very clear to me. I worship You, I adore You and I love You. Come and dwell in me now.

Jesus:

I am your strength
I hold your hand
I am the power.
I love you with the fire of My
Divine Love.

Recognize your pain –
Don't stuff it
Forgive
Let go – Embrace your pain and Let go.
Be loving and be likened to Me
If one person upsets you –
you cannot give into that –
you must think of your mission,
do the Father's will –
otherwise the devil can provoke you
with one individual and


disturb your peace.

Live to love.
You indeed are My child.
I will watch over you.
See the lilies of the field how
they grow
and who watches over them –
You are My child –
Much more precious than
all of these
I have bathed you in My Blood
I will bring you to a special place
of ownership of the land –
I am your rock

I am your stronghold.

You don't go alone –
Express the pain – then let go –

Forgive - love

I love you.

I know your pain and your joy –

I have taught you in suffering –

I have led you to joy.

The Pain and the Joy.

You are loving and giving –

Let go of tension –

You know I love you.

You are precious to Me.

I have chosen you.
I love you with such love –

See the ocean.

Hear the waves.

I know your pain –
Let go to My hands –

Be My Heart to the world

Be My hands.

Love your brothers in the world –

Be My love –

My Heart beating in the world –

Be Me to your children

Be their loving mother.

I am He who comforts you

Be not afraid

though you walk in raging waters –

I will be there with My rod and
My staff and

I will hold you up –

You are held up by Me –

I will love through you –
I have put you on this earth today –

I love you, I love you, I comfort you,
I am He who is your bridegroom.

I love you in a special way –

Cling to Me

I will be there with you.

I am your Power source.

I love you,

Jesus
Zephaniah 2: 3; 3: 12-13

Seek Yahweh,
all you humble of the earth,
who obey his commands.
Seek uprightness,
seek humility:
you may perhaps find shelter
on the Day of Yahweh's anger.

But in you I shall leave surviving
a humble and lowly people,
and those who are left in Israel
will take refuge in the name of Yahweh.
They will do no wrong,
will tell no lies;
nor will a deceitful tongue
be found in their mouths.
But they will be able to graze and rest
with no one to alarm them.

Psalm 146: 6-10

who made heaven and earth,
the sea and all that is in them.

He keeps faith for ever,
gives justice to the oppressed,
gives food to the hungry;
Yahweh sets prisoners free.

Yahweh gives sight to the blind,
lifts up those who are bowed down.
Yahweh protects the stranger,
he sustains the orphan and the widow.

Yahweh loves the upright,
but he frustrates the wicked.
Yahweh reigns for ever,
your God, Zion, from age to age.

1 Corinthians 1: 26-31

Consider, brothers, how you were called; not many of you are wise by human standards, not many influential, not many from noble families. No, God chose those who by human standards are fools to shame the wise; he chose those who by human standards are weak to shame the strong, those who by human standards are common and contemptible—indeed those who count for nothing—to reduce to nothing all those that do count for something, so that no human being might feel boastful before God. It is by him that you exist in Christ Jesus, who for us was made wisdom from God, and saving justice and holiness and redemption. As scripture says: If anyone wants to boast, let him boast of the Lord.

Matthew 5: 1-12

Seeing the crowds, he went onto the mountain. And when he was
seated his disciples came to him. Then he began to speak. This is
what he taught them:

How blessed are the poor in spirit:
the kingdom of Heaven is theirs.
Blessed are the gentle:
they shall have the earth as inheritance.
Blessed are those who mourn:
they shall be comforted.
Blessed are those
who hunger and thirst for uprightness:
they shall have their fill.
Blessed are the merciful:
they shall have mercy shown them.
Blessed are the pure in heart:
they shall see God.
Blessed are the peacemakers:
they shall be recognised
as children of God.
Blessed are those who are persecuted
in the cause of uprightness:
the kingdom of Heaven is theirs.

Blessed are you when people abuse you and persecute you and
speak all kinds of calumny against you falsely on my account.
Rejoice and be glad, for your reward will be great in heaven; this
is how they persecuted the prophets before you.

4th Sunday in Ordinary Time

February 3, 2008

Homily: Imagine a drug that causes you to live eight or nine years longer, make $15,000 more a year and be less likely to get divorced. "Happiness seems to be that drug," according to Martin Seligman a PhD psychologist who researches and writes about happiness. If we're miserable, can we make up our mind just to be happy as easily as if we were to take a pill? To some extent we can. Studies on twins say that about 50% of our happy or unhappy moods is genetic. About 10 % depends on depressing life circumstances such as being extremely poor, gravely ill or losing a loved one. The other 40 % we can control and is influenced by what we do to make ourselves happy. We just have to be careful not to pin our hopes for happiness on things like perfect health, lots of money, and good looks, which bring only a tad greater happiness than those less blessed. True happiness flows from deeper values such as engagement with family, work or a passionate pursuit, and finding meaning from some higher purpose. Does that sound like getting our of ourselves? Sitting around feeling sorry for ourselves just won't do it.

Four ideas that I think are very helpful for increasing happiness are (1) Being active (such as exercise) or (2) putting on a happy face. I think when we smile or laugh it tricks our mind into thinking we're happy and we feel happier. (3) I've always preached that gratitude is the key to happiness. Psychologists are suggesting that people keep a gratitude journal, writing down at the end of the day the things that happened that cheered them up. Experts say counting your blessings may be the single most helpful thing you can do for you happiness. (4) Doing good things for others can help too.

There are those times when a person needs professional help and/or medicine. There is that 50 % that is genetic where some types of depression seems to be inherited or that 10 % when a person is in a seriously difficult place in life. Self medication with alcohol or other forms of addiction only add to the problem. If you need the help, get it. There's no shame in that. A lot of depression is due to internal chemistry or external circumstances which a person can't handle on their own. For many of us the attitude we have toward life (seeing the glass as half full instead of half empty), the attitude of gratitude, of helping others, of getting out of ourselves, of surrounding ourselves with cheerful people or positive thoughts can help improve our own happiness quotient.

Then there's our faith which gives us hope. Jesus gives us the beatitudes, which form the introduction to his sermon on the mount. His sermon is three chapters long, by the way, which we will totally miss. We'll hear the very last part in June after the Lent and Easter cycle. Jesus is talking to the common people of his day, people who were living close to the edge, people under the rule of Rome, people surviving day to day. He is letting them know life's troubles and difficulties will some day be reversed for those who open their hearts to the Kingdom he came to announce. The Greek word (and Greek is the language in which we find the original form of the gospel we have) the Greek word that begins each beatitude is "μακάριος." The word means "happy" in an ordinary sense, but it also means one who is especially happy or favored or fortunate. That's why it is translated "blessed."

Reflecting on the beatitudes, it makes perfect sense to me to say that those who are poor in spirit, i.e., who are satisfied with simple things in life, those who are merciful, those who are clean of heart will be happy or blessed. It wouldn't make much sense at all to say "happy" or "blessed" are those who mourn, those who hunger or thirst for righteousness, those who are persecuted unless somehow God would remove their sadness and let them share in his joy. In that lies our faith and hope. The thing that keeps me going is to keep believing that God can bring something good out of everything. Without the happiness and hope that thought gives me, I would have given up in despair many times. Similarly I have often heard the Archbishop say during difficult times: "God's in this somewhere." I don't always see how God can make things better; I just believe he can. That's because I believe in the resurrection. If God could turn Good Friday into Easter Sunday, he can turn our sadness, our losses, our crises, our sicknesses into a blessing for us. That is the hope God gives us.

The Holy Father just finished his second encyclical: On Christian Hope. He says: our great hope – faith in Jesus – can sustain people during the roughest of times. He goes on: we need God otherwise we remain without hope. That's what brings us to Mass every week. We celebrate Jesus' death and resurrection, his body given for us and to us, and his resurrection that gives us hope that even death cannot defeat us if we stay in union with him. Blessed are we who believe in him and blessed are you for being here today. Amen.