January 30, 2017
Today's Readings

Hebrews 11: 32-40
What more shall I say? There is not time for me to give an account of Gideon, Barak, Samson, Jephthah, or of David, Samuel and the prophets. These were men who through faith conquered kingdoms, did what was upright and earned the promises. They could keep a lion's mouth shut, put out blazing fires and emerge unscathed from battle. They were weak people who were given strength to be brave in war and drive back foreign invaders. Some returned to their wives from the dead by resurrection; and others submitted to torture, refusing release so that they would rise again to a better life. Some had to bear being pilloried and flogged, or even chained up in prison. They were stoned, or sawn in half, or killed by the sword; they were homeless, and wore only the skins of sheep and goats; they were in want and hardship, and maltreated. They were too good for the world and they wandered in deserts and mountains and in caves and ravines. These all won acknowledgment through their faith, but they did not receive what was promised, since God had made provision for us to have something better, and they were not to reach perfection except with us.
Psalm 31: 20-24
Safe in your presence you hide them,
far from human plotting,
shielding them in your tent,
far from contentious tongues.

Blessed be Yahweh who works for me
miracles of his faithful love
(in a fortified city)!
In a state of terror I cried,
'I have been cut off from your sight!'
Yet you heard my plea for help
when I cried out to you.

Love Yahweh, all his faithful:
Yahweh protects his loyal servants,
but he repays the arrogant
with interest.
Be brave, take heart,
all who put your hope in Yahweh.
Mark 5: 1-20
They reached the territory of the Gerasenes on the other side of the lake, and when he disembarked, a man with an unclean spirit at once came out from the tombs towards him. The man lived in the tombs and no one could secure him any more, even with a chain, because he had often been secured with fetters and chains but had snapped the chains and broken the fetters, and no one had the strength to control him. All night and all day, among the tombs and in the mountains, he would howl and gash himself with stones. Catching sight of Jesus from a distance, he ran up and fell at his feet and shouted at the top of his voice, 'What do you want with me, Jesus, son of the Most High God? In God's name do not torture me!' For Jesus had been saying to him, 'Come out of the man, unclean spirit.' Then he asked, 'What is your name?' He answered, 'My name is Legion, for there are many of us.' And he begged him earnestly not to send them out of the district. Now on the mountainside there was a great herd of pigs feeding, and the unclean spirits begged him, 'Send us to the pigs, let us go into them.' So he gave them leave. With that, the unclean spirits came out and went into the pigs, and the herd of about two thousand pigs charged down the cliff into the lake, and there they were drowned. The men looking after them ran off and told their story in the city and in the country round about; and the people came to see what had really happened. They came to Jesus and saw the demoniac sitting there -- the man who had had the legion in him -- properly dressed and in his full senses, and they were afraid. And those who had witnessed it reported what had happened to the demoniac and what had become of the pigs. Then they began to implore Jesus to leave their neighbourhood. As he was getting into the boat, the man who had been possessed begged to be allowed to stay with him. Jesus would not let him but said to him, 'Go home to your people and tell them all that the Lord in his mercy has done for you.' So the man went off and proceeded to proclaim in the Decapolis all that Jesus had done for him. And everyone was amazed.
R. We see Jesus casting out the devils.
And as soon as the devils saw Jesus
they didn't like it. The devils addressed
themselves as "Legion" and they went
into the herd of swine. The best way to
get rid of satan is Jesus. The devil is
the enemy of Jesus. When we have
deep intimate relationship in our hearts
with Jesus, we can ward off the enemy,
the devil. We need Jesus in our hearts.
We need that deep intimate union with Jesus.
The devil is the enemy of Jesus.
Prayer for Union with Jesus
Come to me, Lord, and possess my soul. Come into my heart and permeate my soul. Help me to sit in silence with You and let You work in my heart.

I am Yours to possess. I am Yours to use. I want to be selfless and only exist in You. Help me to spoon out all that is me and be an empty vessel ready to be filled by You. Help me to die to myself and live only for You. Use me as You will. Let me never draw my attention back to myself. I only want to operate as You do, dwelling within me.

I am Yours, Lord. I want to have my life in You. I want to do the will of the Father. Give me the strength to put aside the world and let You operate my very being. Help me to act as You desire. Strengthen me against the distractions of the devil to take me from Your work.

When I worry, I have taken my focus off of You and placed it on myself. Help me not to give in to the promptings of others to change what in my heart You are making very clear to me. I worship You, I adore You and I love You. Come and dwell in me now.

-God's Blue Book, January 17, 1994
R. Fr. Carter carried this prayer in his
priest shirt next to his heart. He said it
throughout the day.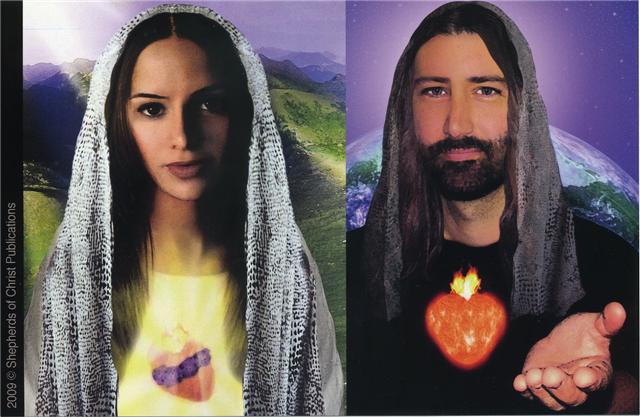 Act of consecration to the Sacred Heart of Jesus


and the Immaculate Heart of Mary
Lord Jesus, Chief Shepherd of the flock, I consecrate myself to Your most Sacred Heart. From Your pierced Heart the Church was born, the Church You have called me, as a member of Shepherds of Christ Associates, to serve in a most special way. You reveal Your Heart as a symbol of Your love in all its aspects, including Your most special love for me, whom You have chosen as Your companion in this most important work. Help me to always love You in return. Help me to give myself entirely to You. Help me always to pour out my life in love of God and neighbor! Heart of Jesus, I place my trust in You!
Dear Blessed Virgin Mary, I consecrate myself to your maternal and Immaculate Heart, this Heart which is symbol of your life of love. You are the Mother of my Savior. You are also my Mother. You love me with a most special love as a member of Shepherds of Christ Associates, a movement created by your Son as a powerful instrument for the renewal of the Church and the world. In a return of love, I give myself entirely to your motherly love and protection. You followed Jesus perfectly. You are His first and perfect disciple. Teach me to imitate you in the putting on of Christ. Be my motherly intercessor so that, through your Immaculate Heart, I may be guided to an ever closer union with the pierced Heart of Jesus, Chief Shepherd of the flock.
R. You know how you need something
and then realize what you needed all the
time was so close but you over looked it.
From the Pre-Blue Book
June, 1992
Jesus:

Be of a clean heart – free yourself
of blame and hatred. Open your heart to
the fire of My love.
For I was hungry and you gave Me to eat –
naked and you clothed Me, I am your
God, I am your refuge and your rock –
you are My child and I love you –
Be attentive to My call –
Do the Father's will
I am guarding you, I love you so much.
I know your hurt and pains, you
are to forgive and love –
It is in forgiveness you find peace,
happiness and joy –
Love the unloving –
Pray for those who persecute you.

R.

Oh Father You made us so beautiful and
You do not make junk –
We are so precious – You sent Your
only begotten Son to save us –
Oh Father You want us to be saved –
We are to obey and love You, Father –
You are our heavenly Father –
God gives us special gifts in children –
We are to treasure and love these children.

Jesus:

Respect human life.

R.

We are called to love –
We are to forgive and have joy and
happiness because we are so loved.

Jesus:

LOVE ONE ANOTHER
Do good to those who hate you –
more wars are won with love than hatred –
The devil wants hatred among men –
Don't get even or rage
TEACH LOVE –
You are ready to love –
I am your God and I love you.
God's love is endless.
Love resounds from generation to
generation. Hate goes from generation
to generation. Cast away fear and hate.
Look at Me hanging on the cross.
I died for you –
I died for your sins –
I want you to share in My life –
I am with you –
Feel My presence.

R.

Jesus, Jesus, my rock,
my strength, my hope, my all –

My Lord and My God – I love You –
I give You my heart, I give
You my soul –
God teach me to love – Show me


the way.

I LOVE YOU – GOD!!

Jesus:

I was spit on, mocked, hated,
slapped, My head crowned with thorns.

I know all your pain –

I am with you in all your trials –

I have been with you, your whole life.

Trust Me.

Turn to Me.

I love you, forever.

R.

I turn my life over to You, Jesus –
I want to do Your will –
I turn this day over to You –
I love You so much –
You are my God – I love You.

Jesus:

My dear child, I am He who comforts
you, feel the breeze on your face
it blows away your troubles,
it feels so good, the birds sing a
song for you – feel My breeze blow
on you – it blows away the cares
that trouble you – let go – let
Me run your life.
Given January 29, 2017
Gratitude
R. The scripture of the 10 lepers
should teach us gratitude.
How many gifts God gives us
every day, in the Church, in
the Eucharist, in our beloved
priests and hierarchy –
God outpours His gifts to us
in the sacraments. The gifts
we receive help us every day of
our lives in healings, blessings,
constancy – Do we say thanks –
We need this relationship – deep
relationship in the interior life
with Christ. We need to be praying
for our country and all in it
now and praying for the priests,
the Church and the world.
| | | | | | |
| --- | --- | --- | --- | --- | --- |
| English | Español | Français | Português | Italiano | Polska |
R. We must thank God for our
gifts. Christ wants to heal
us of the leprosy of sin.
We must thank and pray God
as serious as we are for asking
Him for help.
Luke 17: 20-37
The coming of the kingdom of God

Asked by the Pharisees when the kingdom of God was to come, he gave them this answer, 'The coming of the kingdom of God does not admit of observation and there will be no one to say, "Look, it is here! Look, it is there!" For look, the kingdom of God is among you.'

The Day of the Son of man

He said to the disciples, 'A time will come when you will long to see one of the days of the Son of man and will not see it. They will say to you, "Look, it is there!" or, "Look, it is here!" Make no move; do not set off in pursuit; for as the lightning flashing from one part of heaven lights up the other, so will be the Son of man when his Day comes. But first he is destined to suffer grievously and be rejected by this generation.

'As it was in Noah's day, so will it also be in the days of the Son of man. People were eating and drinking, marrying wives and husbands, right up to the day Noah went into the ark, and the Flood came and destroyed them all. It will be the same as it was in Lot's day: people were eating and drinking, buying and selling, planting and building, but the day Lot left Sodom, it rained fire and brimstone from heaven and it destroyed them all. It will be the same when the day comes for the Son of man to be revealed.

'When that Day comes, no one on the housetop, with his possessions in the house, must come down to collect them, nor must anyone in the fields turn back. Remember Lot's wife. Anyone who tries to preserve his life will lose it; and anyone who loses it will keep it safe. I tell you, on that night, when two are in one bed, one will be taken, the other left; when two women are grinding corn together, one will be taken, the other left.' The disciples spoke up and asked, 'Where, Lord?' He said, 'Where the body is, there too will the vultures gather.'
R. The Kingdom of God is within you.
God calls us to deeper and deeper
intimacy with Him. In baptism
we receive a sharing in Divine Life
and the Father, Son and Holy Spirit dwells
within the graced baptized soul.
We must grow more and more
in the image and likeness of God.
That means we live the pascal
mystery of death/resurrection.
We learn so much from the parable
of the Prodigal son. God wants
sinners to repent –
We see the love of the Father for
sinners when we meditate on
the prodigal son. God wants the
sinner to repent and come to
His love.
We must see our lives as a
life to live to please our heavenly
Father for salvation of our
soul and to help lead others
to eternal salvation.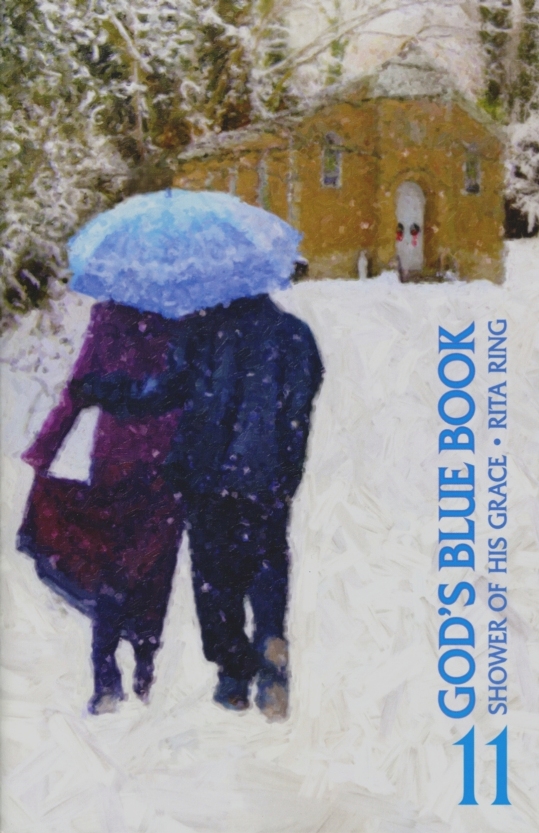 R. Blue Book 11 teaches us about helping
in the work of redemption –
We are to be so filled with
enthusiasm for our eternal
salvation and lead souls
to their eternal salvation and
be fervent and engaged in the
joy of this work – called by our
heavenly Father.
Luke 17: 1-6
He said to his disciples, 'Causes of falling are sure to come, but alas for the one through whom they occur! It would be better for such a person to be thrown into the sea with a millstone round the neck than to be the downfall of a single one of these little ones. Keep watch on yourselves!

'If your brother does something wrong, rebuke him and, if he is sorry, forgive him. And if he wrongs you seven times a day and seven times comes back to you and says, "I am sorry," you must forgive him.'

The apostles said to the Lord, 'Increase our faith.' The Lord replied, 'If you had faith like a mustard seed you could say to this mulberry tree, "Be uprooted and planted in the sea," and it would obey you.
Luke 17: 7-10
'Which of you, with a servant ploughing or minding sheep, would say to him when he returned from the fields, "Come and have your meal at once"? Would he not be more likely to say, "Get my supper ready; fasten your belt and wait on me while I eat and drink. You yourself can eat and drink afterwards"? Must he be grateful to the servant for doing what he was told? So with you: when you have done all you have been told to do, say, "We are useless servants: we have done no more than our duty." '
R. We must trust in the mercy of God.
We should have zeal to help souls
to be lead to eternal happiness.
We know that God is Divinely
just. We can be selfish and
worldly – hardhearted and
oppose what God calls us to
do, because we have a free
will, but God calls us to love,
mercy, truth, justice. God
teaches us that we are not to
follow evil tendencies and
not give into a weak will doing
evil.
God created us to serve Him –
We have a duty to serve God –
Please help me by praying the prayers
Jesus gave to Fr. Carter.
| | | | | | |
| --- | --- | --- | --- | --- | --- |
| English | Español | Français | Português | Italiano | Polska |
R. We have a duty to serve God,
we cannot be jealous because
we think others get more
talents etc. We have our
duty to God to do what He asks
of us. It is God's work we do
and we should be grateful
when God blesses our work –
not become puffed up and
think we do the work when
God blesses our work, but give
thanks to God.
Prayer from St. Ignatius

Lord, teach me to be generous.
Teach me to serve you as you deserve;
To give and not to count the cost;
To fight and not to heed the wounds;
To toil and not to seek for rest;
To labor and not to ask for any reward,
Save that of knowing
that I am doing your will.
R. We are not to waste time in
vanity – God created us to
serve Him and it is our
duty to do it.
The disciple of Christ is to die
to his ways not like Christ and
rise to new life in Christ. To
serve God with a generous
heart – to do his duty – Not
to have false pride – using
his duty for his vain glory.
We are great because God
made us great – our lives are
a blessing – we are to serve,
to love, to give of ourselves,
to have hearts that are pure
like Jesus – To do work for God –
self-sacrifice in love and joy.
We have a duty to serve God according
to our vocation. That includes
social, loving duties to those
God has called us to work with,
to live with – not be full of
pride and selfishness and
waste the time we are called
to do His will for our anger
and selfish ways we act
when we should just be
doing the job He gives us
in our vocation with love
and fervor and working in
unity with others as He calls us
to help build the Kingdom of God.
God has a place prepared
for us in eternal life our
true home. We are to be
enthusiastic about His
calling to us – We are to
serve God according to His
will.
Luke 14: 27
No one who does not carry his cross and come after me can be my disciple.
R. Why carry the cross and not
have the heart to match Jesus'
Heart? Why act like everything
is such a burden, "Oh poor
me, it's so hard."
When you love Jesus – you
do it in joy because you
love Jesus and want to
serve Him, want to please Him,
want to do the Father's will.
Jesus showed us how He did
His Father's will.

John 17: 20-23

I pray not only for these
but also for those
who through their teaching
will come to believe in me.
May they all be one,
just as, Father, you are in me
and I am in you,
so that they also may be in us,
so that the world may believe
it was you who sent me.
I have given them the glory
you gave to me,
that they may be one as we are one.
With me in them and you in me,
may they be so perfected in unity
that the world will recognise
that it was you who sent me
and that you have loved them
as you have loved me.
R. Jesus shows us His humility,
Jesus shows us His love, Jesus
shows us obedience to
the Father's will.
Jesus shows us unity with His Father.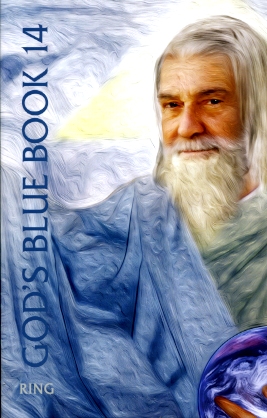 The Our Father
Our Father, Who art in heaven, hallowed be Thy name. Thy Kingdom come, Thy will be done on earth as it is in heaven. Give us this day our daily bread and forgive us our trespasses as we forgive those who trespass against us. And lead us not into temptation, but deliver us from evil. Amen.
R. Jesus shows us how He socialized –
Jesus was eating a lot with people –
God created us so we need food –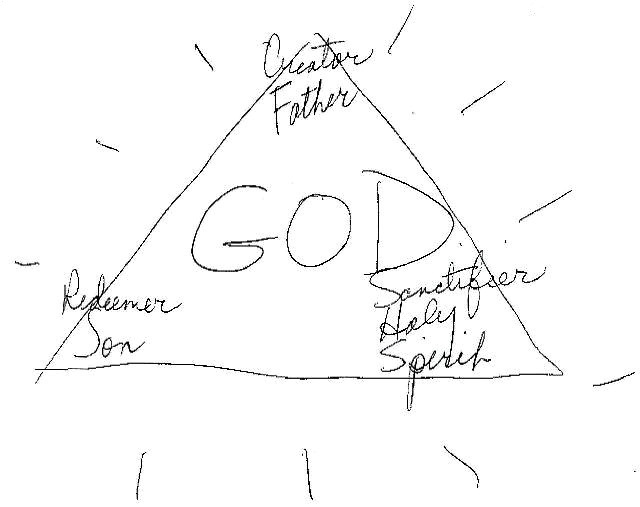 R. Faith – We believe in the Father's plan.
Hope – Jesus is our Savior.
Love – Come Holy Spirit fill our hearts.

Apostles Creed
I believe in God, the Father Almighty, Creator of heaven and earth; and in Jesus Christ, His only Son, our Lord; who was conceived by the Holy Spirit, born of the Virgin Mary, suffered under Pontius Pilate, was crucified, died and was buried. He descended into hell; on the third day he arose again from the dead; he ascended into heaven; and is seated at the right hand of God the Father Almighty; from there he will come to judge the living and the dead. I believe in the Holy Spirit, the Holy Catholic Church, the communion of Saints, the forgiveness of sins, the resurrection of the body, and life everlasting. Amen.
Given October 29, 2016
R. Please spread blessed holy water
(You can also mix Jesus and Mary water
with your blessed Holy Water if you have it.)
in your yard, around your house,
in the state you live in.
And ask God to bless your state
Ask God to bless the United States
Pray all prayers through the intercession of
Our Lady of CLEAR – WATER.
Ask the Lady of CLEAR - WATER
to help with the blessed water.
Mary has appeared to me for 22 years,
in Ohio and Florida.