Happy Birthday Cole
January 9, 2017 - Feast of Baptism of Jesus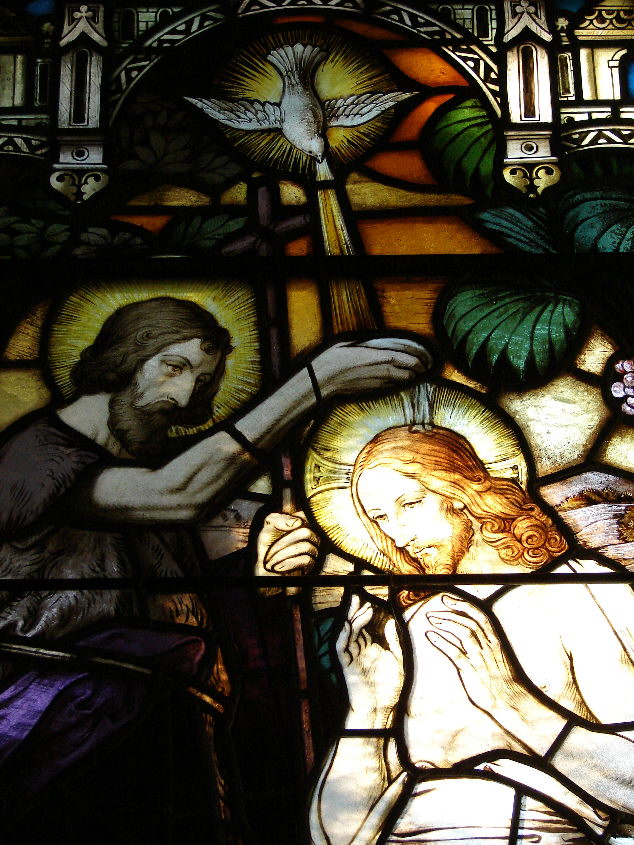 R. Mary Queen of Peace Pray
for us
Philippians 2: 1-5
So if in Christ there is anything that will move you, any incentive in love, any fellowship in the Spirit, any warmth or sympathy—I appeal to you, make my joy complete by being of a single mind, one in love, one in heart and one in mind. Nothing is to be done out of jealousy or vanity; instead, out of humility of mind everyone should give preference to others, everyone pursuing not selfish interests but those of others. Make your own the mind of Christ Jesus:

R. The Church is the Spouse of
Jesus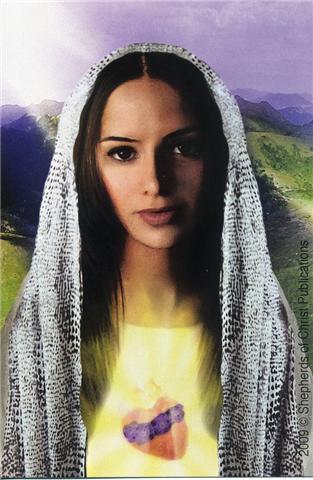 A Prayer for Intimacy with the Lamb, the Bridegroom of the Soul
Oh Lamb of God, Who take away the sins of the world, come and act on my soul most intimately. I surrender myself, as I ask for the grace to let go, to just be as I exist in You and You act most intimately on my soul. You are the Initiator. I am the soul waiting Your favors as You act in me. I love You. I adore You. I worship You. Come and possess my soul with Your Divine Grace, as I experience You most intimately.
R. Christ is the Head of the Church
Christ is Head of the
Body the Church –
Prayer for Grace for our Country
Dear Father united to Jesus in the Holy Sacrifice of the Mass, the Sacrifice of Calvary sacramentally made present, celebrated around the world, in the Holy Spirit. We offer up all we do united to the Mass. We unite in one mind and one heart as members of the mystical body of Christ, with Christ our head in the pure and holy Hearts of Jesus and Mary, through the powerful intercession of Mary with all the angels and saints and souls in purgatory, and we beg for the saving grace, for our country, the United States. Please help us. We further pray for unity to always do the will of God in love. We spread the Blood of Jesus on the leaders and people of the United States and cast the devil into hell. We consecrate our country to the Sacred Heart and Immaculate Heart and all our dioceses, and beg for an outpouring of the Holy Spirit. God help us. We pray for our families, the priests, the Church and the world. In the Name of Jesus please hear us, we pray. We pray for our old president as he leaves office and our new president as he takes office.
R. Jesus is our Savior
We see the corporateness
of the Church –
We depend on each other –
Sing: One Bread, One Body
1 Corinthians 12: 1-7
About the gifts of the Spirit, brothers, I want you to be quite certain. You remember that, when you were pagans, you were irresistibly drawn to inarticulate heathen gods. Because of that, I want to make it quite clear to you that no one who says 'A curse on Jesus' can be speaking in the Spirit of God, and nobody is able to say, 'Jesus is Lord' except in the Holy Spirit.

There are many different gifts, but it is always the same Spirit; there are many different ways of serving, but it is always the same Lord. There are many different forms of activity, but in everybody it is the same God who is at work in them all. The particular manifestation of the Spirit granted to each one is to be used for the general good.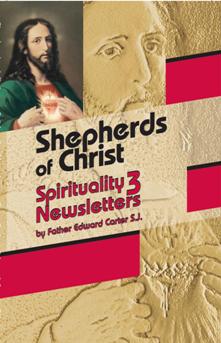 Excerpt from the Priestly Newsletter 2000 - #2
Henri de Lubac states: "The Church is a mysterious extension in time of the Trinity, not only preparing us for the life of unity but bringing about even now our participation in it. She comes from and is full of the Trinity. She is for us – in a favourite phrase of Bossuet – 'Jesus Christ … communicated'. She is 'the Incarnation continued.' She is, as Dietrick Bonhoeffer used to say, 'the presence of Christ on earth' –- she speaks with 'the authority of Christ living and present in her.'… St. Paul applies to her this same word 'mystery' which he had first used of Christ. She is after all, the spouse of Christ and his body." 10

Let us, then, reflect upon the Church as a reflection of the Trinity, the Church as Body of Christ, the Church as Spouse of Christ.

The Christian community is a reflection of the ultimate and absolute community – namely, the Trinity. In a special way, we are privileged to give witness to Trinitarian life, a life of divine intimacy, a life of divine knowing and loving.

Grace, or the Christ-life, is a created participation in Trinitarian life. This Christ-life, consequently, calls us to a special existence of knowing and loving. Christian faith and love, which are created participations in the Trinity's knowing and loving, allow us to know and love God in a special manner. Faith and love also give us a new capacity to relate to both our fellow Christians and to all others..

Because the life of the Trinity is person-centered, so must the life of the Church be person-centered. For many years, it seems, we were not sufficiently person-conscious. However, the theology that has emanated from Vatican II is helping to rectify this situation. In the pre-Vatican II Church, structures in the Church were at times treated by some as if they were ends in themselves rather than as means of serving the persons in the Church. Slowly but surely, structures in the Church are being renewed so that they might better serve their true purpose, which is to aid in the ongoing spiritual development of her members – leading them closer to the Father, through and with Christ, in the Holy Spirit.

The Church, in turn, develops when those who make up that community develop as authentic Christians. Just as each divine Person contributes perfectly to the community life of the Trinity according to the Self-Gift of the fullness of His personhood, so each Christian contributes to the community life of the Church in proportion to the degree of his or her gift of self, according to the degree of his or her personal holiness.

Authentic interpersonal relationships help to develop community. The Trinitarian community is a community of profound relationships. Because the Church reflects Trinitarian community, her members are intended to have relationships, not only with the Persons of the Trinity, but likewise with others. Authentic interpersonal relationships not only unite in a deeper knowledge and love the persons directly involved, they also make a person more capable of loving others more deeply, and, therefore, more capable of deepening the bonds of total community. If a person is growing in the capacity to love his or her friends, for example, that person is concurrently growing in the capacity to also love all others – both those who are members of the Church and those who are not...

10. Henri de Lubac, S. J., The Church: Paradox and Mystery, translated by James R. Dunne, Alba House, p. 24.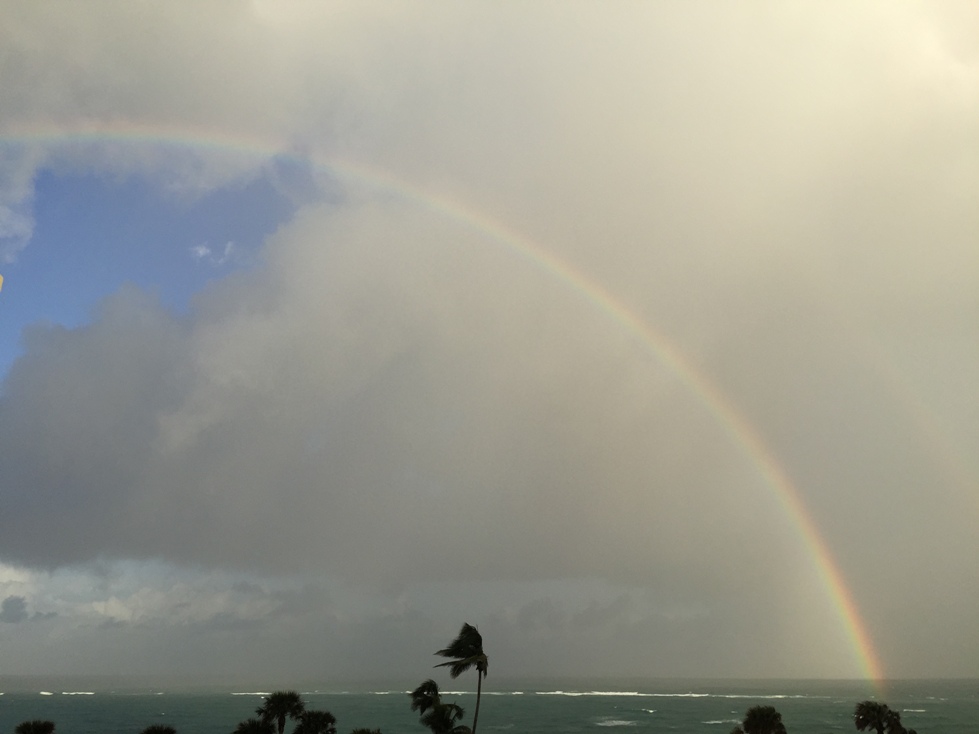 January 2, 2017
R. These pictures of this
rainbow show the
reflection around the
building in Clearwater
yesterday when I did
the Epiphany prayer
service at 3:00pm.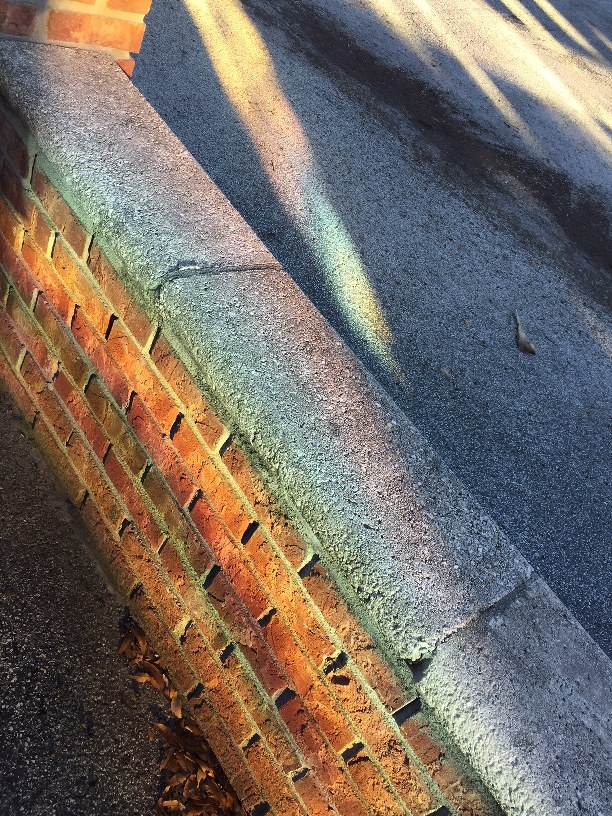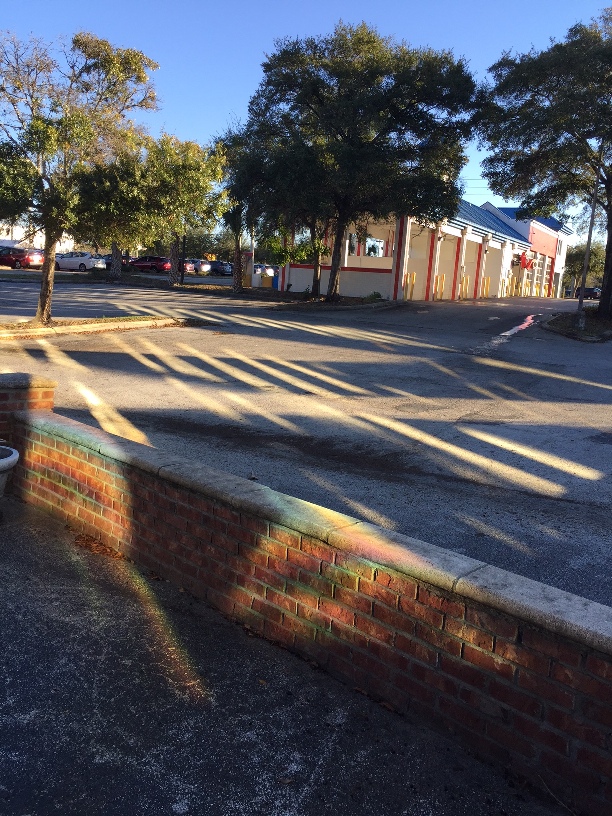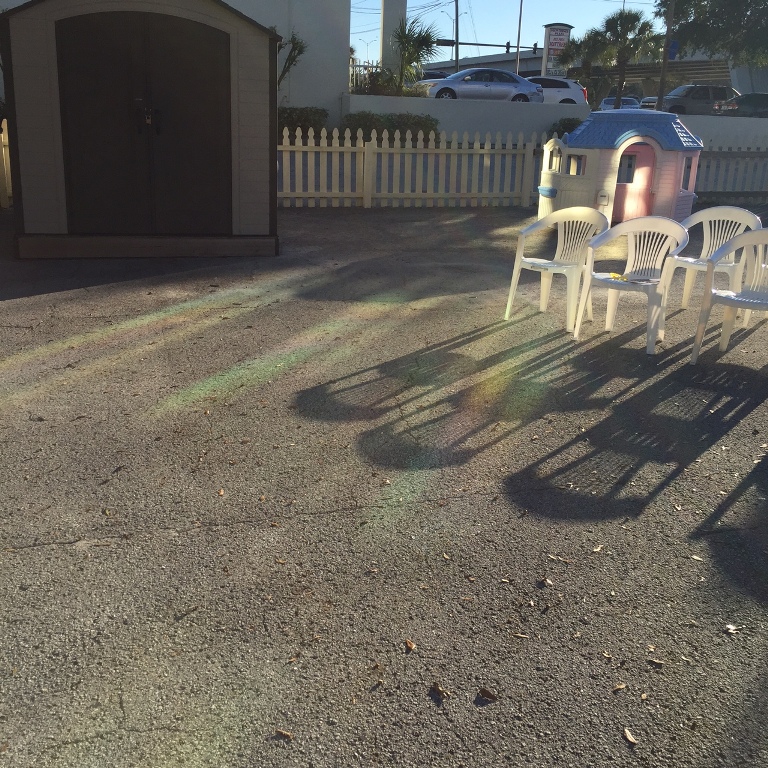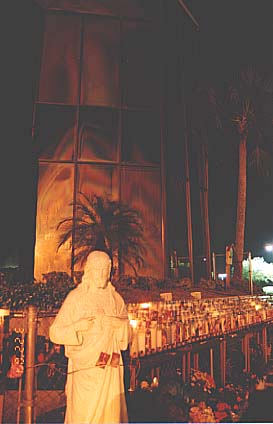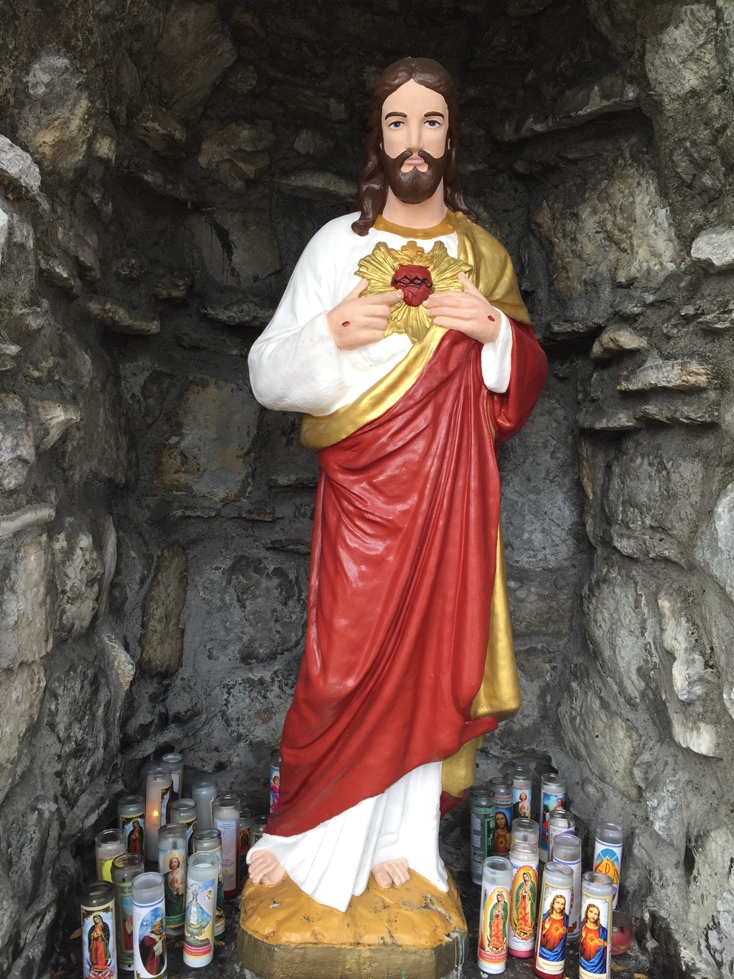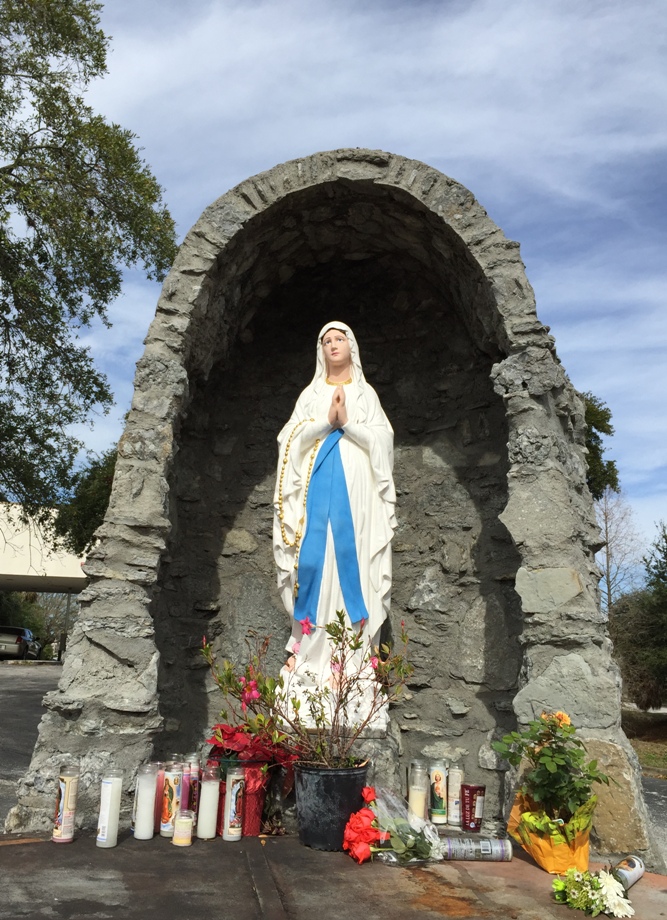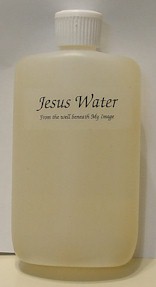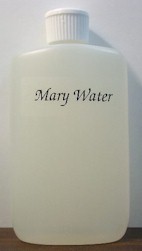 Healings

from

The Building of the Two Hearts


1. A gentleman from Florida called and said since he got the Fatima Statue with glass his life has been transformed.

2. After using the Jesus water, pain and non-movement (for 3 years) in my fingers was healed instantly. Now fingers are cracking and working and no pain. Has taken x-rays.

3. Ruptured ACL Ligament and PCL ligament left leg (knee) and damaged meniscus. 3-4 weeks excruciating pain. MRI showed damaged ligaments - went to do surgery and scopes revealed no damage other than meniscus injury. Day before surgery we came here to pray for healing. Wife anointed knee with Jesus water. Were told prior to surgery that would be out of work 3-6 months and surgery would be 4 hours. Surgery was only 40 minutes and recovery time is 1-2 weeks.

4. My best friend (a couple) was granted a son, which now is my godson. They've been married for a long time but never had a child until they both came to see the Virgin Mary's image.

5. I just wanted to tell you we have had so many prayers answered most especially since we have had the image statue in our home a few months ago. Prayers being miraculously answered for our children & grandchildren, our daughter's heart has literally almost healed ... she is also pregnant and that is also a miracle that she carried the baby this far, she is so thankful and also her cardiologist can't figure out how she is doing so well, and even agreed with her it must be prayers being said for her. He also told her in her 4th month to abort the baby, maybe he will have a conversion, we hope. Others in my family have changed since we got the statue. They are more understanding and patient and love being a Catholic more than ever before ...We thank Jesus, Mary, Rita and you all. Praise all of heaven. We are also so eager to have many more prayers answered. We are giving our married children a 10 inch statue each for their homes and red prayer manual if they would also like to say the prayers if they so choose to. The statue we know will help them with many graces as they pray before it as it has helped us in our home and lives. Love you all.

6. Pregnancy. (A long note about how a woman got pregnant after she came to the Virgin Mary Building.)

7. My mother was diagnosed with Acute Myeloid Leukemia in April 2005. She received the Jesus water of Clearwater that my brother brought to El Salvador. She was treated at Instituto Salvadoreno del Segino Social. She was expected to live 3-6 months. She lived well for 2 years. Now she rests in peace with Lord Jesus and Virgin Mary. She died of Pneumonia March 21, 2007.

8. The CAT scan showed a dark spot and they thought they would have to remove my right kidney. My family went to the Blessed Mother and asked for prayers and help. They also got the healing water. Well all our prayers were answered. There was no cancer or tumor. Thanks for all your prayers and help, and thanks to the Lord above.
9. Knees were injured from motorcycle accident July/August 2006. His mom got the water in Florida right after the accident and took it to him and he used it every day and now his knees are completely healed. He knows Jesus water did it.
10. Suspected blood clot. Pain in leg with swelling. Jesus water was used and pain went away and swelling.
11. Barretrs -- My husband brought Jesus water to hospital and put on my stomach. Biopsy came back fine.
12. A man from South Carolina came to thank Jesus and Mary for his healing. His brother sent him Jesus' water when he was diagnosed with terminal cancer. Three doctors told him there was nothing they could do for him. He started using Jesus' water and started feeling better (He could hardly walk, he was using a wheelchair a lot). He went back to the doctor and tests showed no more cancer — gone! The doctor told him he never saw this happen before. He is around 70 years old and walks and feels normal.
13. A lady from Egypt wrote asking St. Mary for a baby for 3 years. She helped me and now I have a little daughter. Her name is Mariam after St. Mary name by my language. Thank God and Thank St. Mary. She always remembers me. - Egypt
14. This woman filled out a healing form at the site. I am so blessed by the Blessed Mother that she has been there for me on more than several occasions. She performed a miracle on all occasions, one in particular was cancer of the right leg. The doctors wanted to cut my leg off the cancer was in the bone. When I returned to New York and went to a plastic surgeon he saw the cat scan and said my chances weren't good. When he did the surgery the cancer was not in the bone. It was superficial.
15. Stroke. Healed August 2006.
16. A year ago he went to Orlando for a test on his prostate. It was positive. He came here in May and got some Jesus water out of the trough. He went back to the doctor and he was healed. - Venezuela
17. Infertility. Conceived and gave birth exactly 9 months after our first visit to Clearwater in August 2000. Our son was born exactly 9 months after our visit (May 20, 2001). I've had surgeries on both ovaries in 1998 and had very little chance of conceiving. Mother Mary gave us our blessing and wish.
18. Peter was operated on for cancer he had for 10 years on his leg and because the wound was so big, they had to take some skin from another part of his leg to be able to fix it but it did split. So Monday the doctor said that another surgery was needed but thanks to Jesus water on Wednesday on that same week he was healed. - Argentina
19. Cancer of the lungs. A friend of ours who we visit from Canada. He told us of his illness and we came and prayed at the Virgin Mary's appearance on March 28, 2006. He had Jesus' water put on him the night before his surgery. His surgery was on March 31 and the cancer was gone. Thank you for your blessings.
20. Lower back muscle strain. After straining my back I used the Jesus water before using pain crčme. After putting on the water I no longer needed the crčme. The strain was gone.
21. Neuropathy. He had gotten Jesus water a few days ago and went to the doctor yesterday.
22. Pregnancy. I could not become pregnant. I came here to ask Mary to extend her hands on me, to be able to have a child. The miracle happened. I did not know that other women had become pregnant by asking Mary. My son is 3 years old. I am convinced that he is called to be special in his life, he has a mission. When she went to see the doctor, specialists, they said forget it, she couldn't have a baby, and she went to many different ones. Came here to pray and became pregnant. All the doctors never understood what had happened. They said he is a miracle child.
23. Pregnancy. Became pregnant of twin girls after we prayed in 2005 and even have a statue of the Virgin Mary in our yard. After 15 years of concubinage Virgin Mary finally blessed us. Thanks. Thanks. Thanks. Jesus water was used to help conceive.
24. A woman came in today from New York and said she was here last March (2005) and got the Jesus water. Her cousin who was very healthy and had just retired at age 60 suffered a massive stroke. He was taken to the best neurological hospital in New York and the doctors said he had no chance of recovery. He had a blood clot at the base of his brain stem. He was in intensive care and the woman with the other family members were visiting him and she put Jesus water on him and they prayed over him, while he was laying in bed in a fetal position unable to talk was paralyzed. After she had left (only 30 minutes of visitation in Intensive Care) the woman received a call from her cousin's wife saying the man had sat up in bed after they left and was miraculously healed. He is back at home now. The doctors came in and said this was a miracle. This was 2 months ago.
25. Dermatomyositis (a form of Muscular Dystrophy). I was given 6 months to live. I was really depressed ready to give up when, while being in town for my girlfriends niece's Christmas Party. I heard it on the news. (December 17, 1996) Decided why not let's go, when I got here I was not expecting to see what I saw. I couldn't believe what I saw. Within an hour I put the cane down, slowly but surely got better enough where I wasn't paralyzed or dead. Thank you Jesus and Mary.
26. Small Bowel Syndrome. Infant acquired surgical intervention at birth. 4 months care at home. Healed completely as of May 2005.
27. Newborn very sick - 2 lbs. My mother came to visit me. We used to live in the post apartments by Target. I brought my Mother to the Virgin Mary Building in Clearwater and she prayed for my niece, who was in Guatemala. When my Mother returned to Guatemala she took the picture of Virgin Mary and put it in my niece's room. When my niece was born, she needed a tube feeding. She couldn't eat on her own. She was very thin and very sick. Many people told my sister and my mother (including the doctors) that my niece was so sick that she probably would died. Thank to our Lady Virgin Mary, my niece is a healthy gifted 9 year old girl. - Guatemala - Healing was at 6 months old.
28. My daughter was told she had thyroid cancer, after having one side of the thyroid removed they found the cancer was gone. This had to be due to Mary and Jesus Water and her belief in the Mother and Son.
29. Virus. He was in Egypt. His relatives came to the site and asked for prayers for healing for him. That same day they were here he was completely healed of his Liver virus. He is a physician.
30. After waiting about 8 months for the baby to get bigger for the surgery, the doctor checked him and couldn't believe it, but she said, "It just fixed itself." He was 4 months premature and this surgery would have lowered his sperm count significantly and its already been lowered by a double inguinal hernia surgery.
31. Burst tube with unexpected pregnancy. Was internal bleeding. Doctor told was miracle, surviving from this kind of operation. She (the mother) had come to the site and prayed to God if this Image (Our Lady of Clearwater) was from God to grant her a miracle. Her daughter who was in Lithuania at the time was in the hospital and the above miracle happened during the 2 hours the mother was praying at the site.
32. Heart failure. He was not breathing. Jesus water was poured on him while praying. He started breathing again.
33. When I was pregnant, my baby was sick. My baby born was well. Thanks.
34. Flu. Both sitting in car, praying rosary both sick of flu. He very sick, not getting better. Both used the water, felt pain leave body, didn't say anything, but after few minutes he said "I feel pain is gone." They drove back to tell us that they were healed.
35. Asthma. Put Jesus water on neck. Breathing much better.
36. Severe back pain. Have a bad back from laying brick for years and sometimes I bend over and the pain is severe and it takes at least 3 or 4 or more weeks for it to go away. I put Jesus water on it and it went away in 2 days. Alleluia.
37. I must admit that some days I forget to wash in the water. But I have felt the same feeling once again a few days ago as I did on March 2nd, the first time I applied it to my knees. On the movie that you took, I am walking on the beach without a cane. I don't know if you noticed. I didn't use the cane yesterday, and I have no pain. I'm still slow at climbing the stairs, but I'm seeing a tremendous improvement. I'll keep a journal, and continue updating you I pray a lot, as I'm applying the medicine. Part of my prayer is "If it be your will." Thank you. I'll be in touch soon.
38. My husband had a good friend and he was diagnosed with cancer and given less than a few weeks to live. Jesus told me to take him the Jesus water. I never really met him, but I went to the hospital. He was so sick. He bounced up and said I knew it - I will be healed. And he lived over two years longer.
39. Leukemia went into remission February 7, 2003. Her doctor can't believe how well she is doing. She has the worse kind of Leukemia there is and she is doing extremely well. He said this does not happen, so soon, we told him its because of all the prayers, everyone is saying for her. The day after we visited the Blessed Mother Building, her blood count was excellent. Thank you so much. As of 11/3/2004 she is still in remission and doing very well, a happy 10 year old little girl. We are all so thankful for all the prayers from everyone, we truly believe, if we hadn't had our faith and by going to the Virgin Mary building so often, we wouldn't have been so fortunate to have her. Prayer is still the most powerful and healing process. Thank you so much.
40. Spinal Manangitas. December 16th, 2002 we almost lost our little grandson. He was taken flight for life to Madison where they worked on him for hours. They told us he would either be blind - deaf - brain damage, or he might not walk. Today he is a happy - healthy little boy full of life. Thanks to everyone's prayers to our Blessed Virgin and our heavenly Father, without them we would not have him. Thank you. As of this date November 3, 2004 our little grandson is doing very well, a healthy happy little boy, and so full of life, and without any complications. Our prayers and by going to the Virgin Mary building truly helped this little boy. Thanks to everyone for all their prayers.
41. After my family visited the Virgin Mary and returned to hospital, I showed no sign of having a stroke. Doctors at hospital said I would not recover.
All 5ths - Our Lady of Clearwater Florida


July 5, 2000


September 5, 2000


October 5, 2000


November 5, 2000


December 5, 2000
| | | | | |
| --- | --- | --- | --- | --- |
| January 5, 2001 | February 5, 2001 | March 5, 2001 | April 5, 2001 | May 5, 2001 |
| | | | | |
| --- | --- | --- | --- | --- |
| June 5, 2001 | July 5, 2001 | August 5, 2001 | September 5, 2001 | October 5, 2001 |
| | | | | |
| --- | --- | --- | --- | --- |
| November 5, 2001 | December 5, 2001 | January 5, 2002 | February 5, 2002 | March 5, 2002 |
| | | | | |
| --- | --- | --- | --- | --- |
| April 5, 2002 | May 5, 2002 | June 5, 2002 | July 5, 2002 | September 5, 2002 |
| | | | | |
| --- | --- | --- | --- | --- |
| October 5, 2002 | November 5, 2002 | January 5, 2003 | February 5, 2003 | March 5, 2003 |
| | | | | |
| --- | --- | --- | --- | --- |
| April 5, 2003 | May 5, 2003 | July 5, 2003 | August 5, 2003 | September 5, 2003 |
| | | | |
| --- | --- | --- | --- |
| October 5, 2003 | November 5, 2003 | December 5, 2003 | January 5, 2004 |
| | |
| --- | --- |
| February 5, 2004 | March 5, 2004 |

Mary by day
July 5, 2000

by night
July 5, 2000
R. A person going through
life aimlessly suffering
hardships is like a
sailor – lost at sea.
The devil attacks a person,
if they let him he
can come in and
enslave them –
Only they can pray for
grace when in desolation
and ask God to help them
to be released from
the grip satan wants
on a soul –
giving into satan is
hard on themselves
and everybody
No person should make
decisions in desolation
and should ask God to
help them die to their
pride and anger and
hatred and walk in
God's truth.
A person giving into satan
in pride and anger
gives him the grip
he uses to enslave
them. Walking in
lies keeps them
stuck –
Rather than turning to God –
asking for grace –
admitting the desolation
and begging for the Holy Spirit –
the soul in desolation
can almost entertain
satan with their
pride and anger and
lies.
Anger with deep hatred and
abuse directed at one's
brother and entertained
to punish the innocent
brother is a deep dark
hole and allows satan
to grip them through
their sin, their pride,
their anger, hated
and lies –
Seeking God's will –
Knowing their place under
God
Admitting the truth –
Being sorry for sin –
Begging for grace to
deal with anger
and pride can
help a person
in desolation –
When a person is in
desolation and they act
according to satan's
instructions they are
ready to bring down
the house for their
anger and pride and
hatefulness –
They need to not give into
their anger and pride
and fight it through
prayer, humility,
begging for God's grace –
knowing their place –
Not opposing God's
will –
Excerpt of The Spiritual Exercises of St. Ignatius, by Louis J. Puhl, S.J. pp. 141-150

313. RULES FOR DISCERNMENT OF SPIRITS
I

Rules for understanding to some extent the different movements produced in the soul and for recognizing those that are good to admit them, and those that are bad, to reject them. These rules are more suited to the first week


314. I. In the case of those who go from one mortal sin to another, the enemy is ordinarily accustomed to propose apparent pleasures. He fills their imagination with sensual delights and gratifications, the more readily to keep them in their vices and increase the number of their sins.

With such persons the good spirit uses a method which is the reverse of the above. Making use of the light of reason, he will rouse the sting of conscience and fill them with remorse.

315. 2. In the case of those who go on earnestly striving to cleanse their souls from sin and who seek to rise in the service of God our Lord to greater perfection, the method pursued is the opposite of that mentioned in the first rule.

Then it is characteristic of the evil spirit to harass with anxiety, to afflict with sadness, to raise obstacles backed by fallacious reasonings that disturb the soul. Thus he seeks to prevent the soul from advancing.

It is characteristic of the good spirit, however, to give courage and strength, consolations, tears, inspirations, and peace. This He does by making all easy, by removing all obstacles so that the soul goes forward in doing good.

316. 3. SPIRITUAL CONSOLATION. I call it consolation when an interior movement is aroused in the soul, by which it is inflamed with love of its Creator and Lord, and as a consequence, can love no creature on the face of the earth for its own sake, but only in the Creator of them all. It is likewise consolation when one sheds tears that move to the love of God, whether it be because of sorrow for sins, or because of the sufferings of Christ our Lord, or for any other reason that is immediately directed to the praise and service of God. Finally, I call consolation every increase of faith, hope, and love, and all interior joy that invites and attracts to what is heavenly and to the salvation of one's soul by filling it with peace and quiet in its Creator and Lord.

317. 4. SPIRITUAL DESOLATION. I call desolation what is entirely the opposite of what is described in the third rule, as darkness of soul, turmoil of spirit, inclination to what is low and earthly, restlessness rising from many disturbances and temptations which lead to want of faith, want of hope, want of love. The soul is wholly slothful, tepid, sad, and separated, as it were, from its Creator and Lord. For just as consolation is the opposite of desolation, so the thoughts that spring from consolation are the opposite of those that spring from desolation.

318. 5. In time of desolation we should never make any change, but remain firm and constant in the resolution and decision which guided us the day before the desolation, or in the decision to which we adhered in the preceding consolation. For just as in consolation the good spirit guides and counsels us, so in desolation the evil spirit guides and counsels. Following his counsels we can never find the way to a right decision.

319. 6. Though in desolation we must never change our former resolutions, it will be very advantageous to intensify our activity against the desolation. We can insist more upon prayer, upon meditation, and on much examination of ourselves. We can make an effort in a suitable way to do some penance.

320. 7. When one is in desolation, he should be mindful that God has left him to his natural powers to resist the different agitations and temptations of the enemy in order to try him. He can resist with the help of God, which always remains, though he may not clearly perceive it. For though God has taken from him the abundance of fervor and overflowing love and the intensity of His favors, nevertheless, he has sufficient grace for eternal salvation.

321. 8. When one is in desolation, he should strive to persevere in patience. This reacts against the vexations that have overtaken him. Let him consider, too, that consolation will soon return, and in the meantime, he must diligently use the means against desolation which have been given in the sixth rule.

322. 9. The principal reasons why we suffer from desolation are three:

The first is because we have been tepid and slothful or negligent in our exercises of piety, and so through our own fault spiritual consolation has been taken away from us.

The second reason is because God wishes to try us, to see how much we are worth, and how much we will advance in His service and praise when left without the generous reward of consolations and signal favors.

The third reason is because God wishes to give us a true knowledge and understanding of ourselves, so that we may have an intimate perception of the fact that it is not within our power to acquire and attain great devotion, intense love, tears, or any other spiritual consolation; but that all this is the gift and grace of God our Lord. God does not wish us to build on the property of another, to rise up in spirit in a certain pride and vainglory and attribute to ourselves the devotion and other effects of spiritual consolation.

323. 10. When one enjoys consolation, let him consider how he will conduct himself during the time of ensuing desolation, and store up a supply of strength as defense against that day.

324. 11. He who enjoys consolation should take care to humble himself and lower himself as much as possible. Let him recall how little he is able to do in time of desolation, when he is left without such grace or consolation.

On the other hand, one who suffers desolation should remember that by making use of the sufficient grace offered him, he can do much to withstand all his enemies. Let him find his strength in his Creator and Lord.

325. 12. The enemy conducts himself as a woman. He is a weakling before a show of strength, and a tyrant if he has his will. It is characteristic of a woman in a quarrel with a man to lose courage and take to flight if the man shows that he is determined and fearless. However, if the man loses courage and begins to flee, the anger, vindictiveness, and rage of the woman surge up and know no bounds. In the same way, the enemy becomes weak, loses courage, and turns to flight with his seductions as soon as one leading a spiritual life faces his temptations boldly, and does exactly the opposite of what he suggests. However, if one begins to be afraid and to lose courage in temptations, no wild animal on earth can be more fierce than the enemy of our human nature. He will carry out his perverse intentions with consummate malice.

326. 13. Our enemy may also be compared in his manner of acting to a false lover. He seeks to remain hidden and does not want to be discovered. If such a lover speaks with evil intention to the daughter of a good father, or to the wife of a good husband, and seeks to seduce them, he wants his words and solicitations kept secret. He is greatly displeased if his evil suggestions and depraved intentions are revealed by the daughter to her father, or by the wife to her husband. Then he readily sees he will not succeed in what he has begun. In the same way, when the enemy of our human nature tempts a just soul with his wiles and seductions, he earnestly desires that they be received secretly and kept secret. But if one manifests them to a confessor, or to some other spiritual person who understands his deceits and malicious designs, the evil one is very much vexed. For he knows that he cannot succeed in his evil undertaking, once his evident deceits have been revealed.

327. 14. The conduct of our enemy may also be compared to the tactics of a leader intent upon seizing and plundering a position he desires. A commander and leader of an army will encamp, explore the fortifications and defenses of the stronghold, and attack at the weakest point. In the same way, the enemy of our human nature investigates from every side all our virtues, theological, cardinal, and moral. Where he finds the defenses of eternal salvation weakest and most deficient, there he attacks and tries to take us by storm.
328. RULES FOR DISCERNMENT OF SPIRITS
II

Further rules for understanding the different movements produced in the soul. They serve for a more accurate discernment of spirits and are more suitable for the second week


329. I. It is characteristic of God and His Angels, when they act upon the soul, to give true happiness and spiritual joy, and to banish all the sadness and disturbances which are caused by the enemy.
It is characteristic of the evil one to fight against such happiness and consolation by proposing fallacious reasonings, subtilties, and continual deceptions.

330. 2. God alone can give consolation to the soul without any previous cause. It belongs solely to the Creator to come into a soul, to leave it, to act upon it, to draw it wholly to the love of His Divine Majesty. I said without previous cause, that is, without any preceding perception or knowledge of any subject by which a soul might be led to such a consolation through its own acts of intellect and will.

331. 3. If a cause precedes, both the good angel and the evil spirit can give consolation to a soul, but for a quite different purpose. The good angel consoles for the progress of the soul, that it may advance and rise to what is more perfect. The evil spirit consoles for purposes that are the contrary, and that afterwards he might draw the soul to his own perverse intentions and wickedness.

332. 4. It is a mark of the evil spirit to assume the appearance of an angel of light. He begins by suggesting thoughts that are suited to a devout soul, and ends by suggesting his own. For example, he will suggest holy and pious thoughts that are wholly in conformity with the sanctity of the soul. Afterwards, he will endeavor little by little to end by drawing the soul into his hidden snares and evil designs.

333. 5. We must carefully observe the whole course of our thoughts. If the beginning and middle and end of the course of thoughts are wholly good and directed to what is entirely right, it is a sign that they are from the good angel. But the course of thoughts suggested to us may terminate in something evil, or distracting, or less good than the soul had formerly proposed to do. Again, it may end in what weakens the soul, or disquiets it; or by destroying the peace, tranquility, and quiet which it had before, it may cause disturbance to the soul. These things are a clear sign that the thoughts are proceeding from the evil spirit, the enemy of our progress and eternal salvation.

334. 6. When the enemy of our human nature has been detected and recognized by the trail of evil marking his course and by the wicked end to which he leads us, it will be profitable for one who has been tempted to review immediately the whole course of the temptation. Let him consider the series of good thoughts, how they arose, how the evil one gradually attempted to make him step down from the state of spiritual delight and joy in which he was, till finally he drew him to his wicked designs. The purpose of this review is that once such an experience has been understood and carefully observed, we may guard ourselves for the future against the customary deceits of the enemy.

335. 7. In souls that are progressing to greater perfection, the action of the good angel is delicate, gentle, delightful. It may be compared to a drop of water penetrating a sponge.
The action of the evil spirit upon such souls is violent, noisy, and disturbing. It may be compared to a drop of water falling upon a stone.
In souls that are going from bad to worse, the action of the spirits mentioned above is just the reverse. The reason for this is to be sought in the opposition or similarity of these souls to the different kinds of spirits. When the disposition is contrary to that of the spirits, they enter with noise and commotion that are easily perceived. When the disposition is similar to that of the spirits, they enter silently, as one coming into his own house when the doors are open.

336. 8. When consolation is without previous cause, as was said, there can be no deception in it, since it can proceed from God our Lord only. But a spiritual person who has received such a consolation must consider it very attentively, and must cautiously distinguish the actual time of the consolation from the period which follows it. At such a time the soul is still fervent and favored with the grace and aftereffects of the consolation which has passed. In this second period the soul frequently forms various resolutions and plans which are not granted directly by God our Lord. They may come from our own reasoning on the relations of our concepts and on the consequences of our judgments, or they may come from the good or evil spirit. Hence, they must be carefully examined before they are given full approval and put into execution.

end of excerpt
R. A person in desolation
is like a man at sea –
alone and about to get
engulfed by a big
storm and he drives
right into it to
get taken over!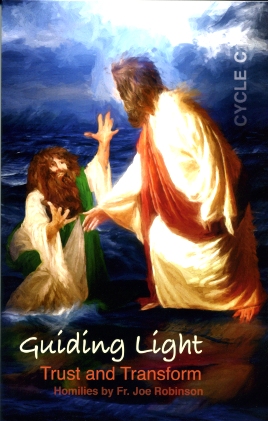 R. When God is right there,
but He has to turn to
Him and be in the right place
and fight his pride and
anger and hatred –
they are like demons
at the wheel of his
boat and he entertains
them with pride
and anger, lies
and hatred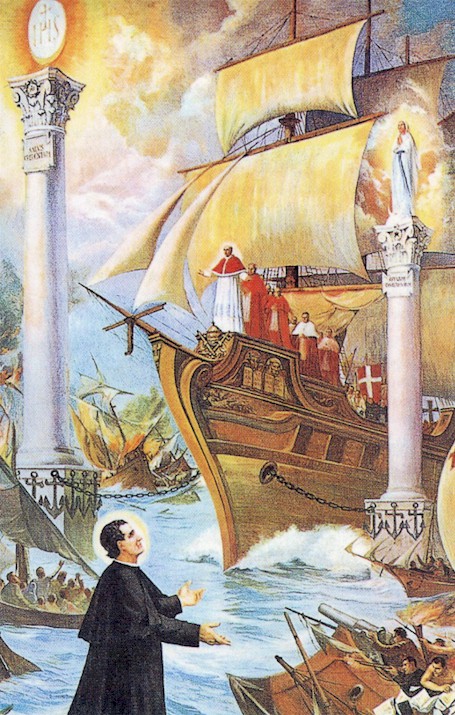 R. A person gripped by
satan and giving in is like
a wreckless driver
who doesn't care
who he hurts
We have a free will
we can't give
into satan
Given October 29, 2016
R. Please spread blessed holy water
(You can also mix Jesus and Mary water
with your blessed Holy Water if you have it.)
in your yard, around your house,
in the state you live in.
And ask God to bless your state
Ask God to bless the United States
Pray all prayers through the intercession of
Our Lady of CLEAR – WATER.
Ask the Lady of CLEAR - WATER
to help with the blessed water.
Mary has appeared to me for 22 years,
in Ohio and Florida.