Given October 16, 2017

Matthew 24: 36-44

But as for that day and hour, nobody knows it, neither the angels of heaven, nor the Son, no one but the Father alone.

Be on the alert

'As it was in Noah's day, so will it be when the Son of man comes. For in those days before the Flood people were eating, drinking, taking wives, taking husbands, right up to the day Noah went into the ark, and they suspected nothing till the Flood came and swept them all away. This is what it will be like when the Son of man comes. Then of two men in the fields, one is taken, one left; of two women grinding at the mill, one is taken, one left.

'So stay awake, because you do not know the day when your master is coming. You may be quite sure of this, that if the house-holder had known at what time of the night the burglar would come, he would have stayed awake and would not have allowed anyone to break through the wall of his house. Therefore, you too must stand ready because the Son of man is coming at an hour you do not expect.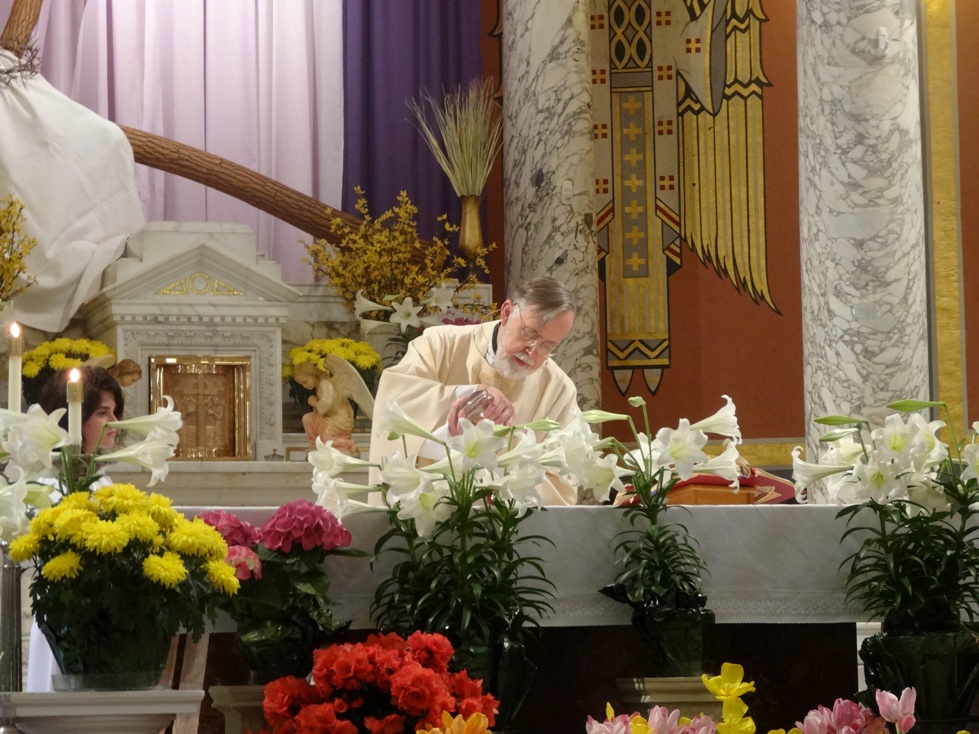 R. We receive the Eucharist when we go to Mass.
When we receive Jesus, we receive Him in His Divinity
and humanity – He comes to us, Body, Blood,
Soul and Divinity.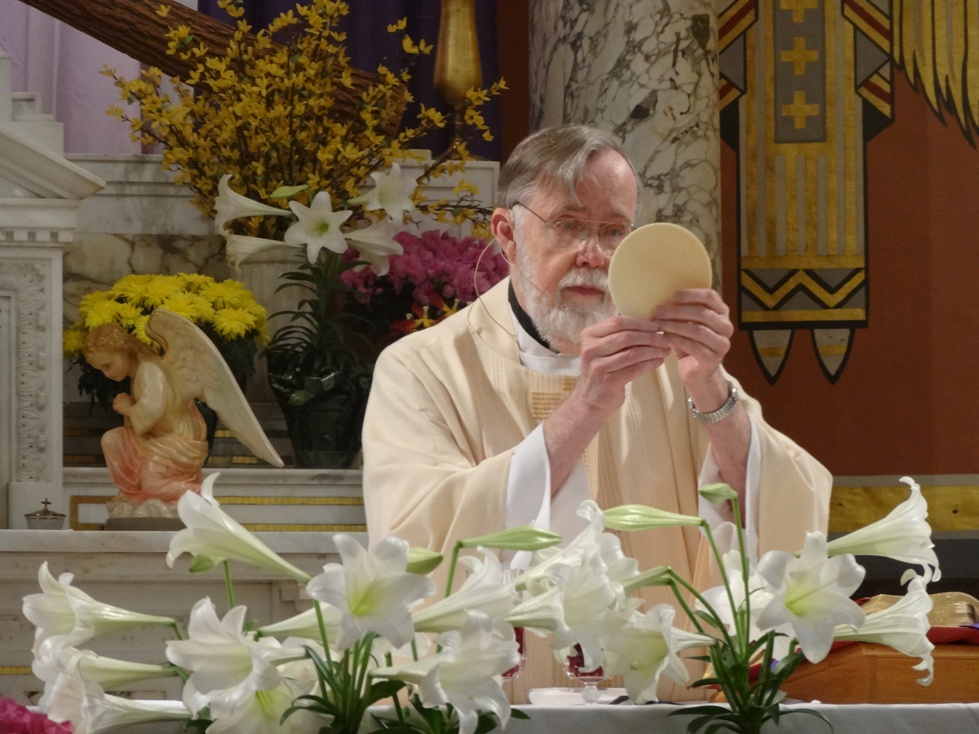 R. We need to obey God – Can you see all through salvation
history – how men have ignored God, had to
suffer and then had to return to be being obedient
to God.
At times in the Old Testament we see idolatry and immorality
were rampant. We must remain faithful
to God. God loves us and wants us to
know, love and serve Him.
We see in the time of Noah that the earth had become
corrupt, but God saved Noah and his family.
God is with us. God is. The disobedience of men
at this time does not change how God is.
God is the I Am.
Therefore it remains for me to seek to know Him
because God is.
Reality is in God.
Perfect beauty –
Light and love –
God is absolute truth –
God's love is so big – we cannot imagine it –
1 John 4: 17-21
Love comes to its perfection in us when we can face the Day of Judgement fearlessly, because even in this world we have become as he is. In love there is no room for fear, but perfect love drives out fear, because fear implies punishment and no one who is afraid has come to perfection in love. Let us love, then, because he first loved us. Anyone who says 'I love God' and hates his brother, is a liar, since whoever does not love the brother whom he can see cannot love God whom he has not seen. Indeed this is the commandment we have received from him, that whoever loves God, must also love his brother.
R. Heaven is real.
We should be always ready to meet the Lord,
constant vigilance –
Revelation 7: 9-10, 14-17
After that I saw that there was a huge number, impossible for anyone to count, of people from every nation, race, tribe and language; they were standing in front of the throne and in front of the Lamb, dressed in white robes and holding palms in their hands. They shouted in a loud voice, 'Salvation to our God, who sits on the throne, and to the Lamb!'

I answered him, 'You can tell me, sir.' Then he said, 'These are the people who have been through the great trial; they have washed their robes white again in the blood of the Lamb. That is why they are standing in front of God's throne and serving him day and night in his sanctuary; and the One who sits on the throne will spread his tent over them. They will never hunger or thirst again; sun and scorching wind will never plague them, because the Lamb who is at the heart of the throne will be their shepherd and will guide them to springs of living water; and God will wipe away all tears from their eyes.'
R. These are dressed in white symbolizing their
inner holiness – They are holding palm branches
as a symbol of their sharing in Christ's victory
over sin and death. Their sufferings are over,
God will protect them, and the Lamb of God
will shepherd them and provide for all their needs.
(Fr. Joe Robinson 4-7-2016)
John 10: 27-30
The sheep that belong to me
listen to my voice;
I know them and they follow me.
I give them eternal life;
they will never be lost
and no one will ever steal them
from my hand.
The Father, for what he has given me,
is greater than anyone,
and no one can steal anything
from the Father's hand.
The Father and I are one.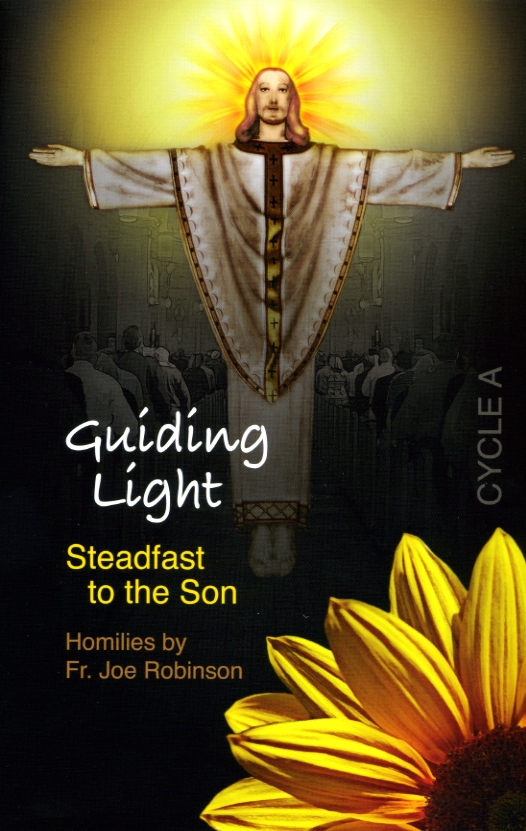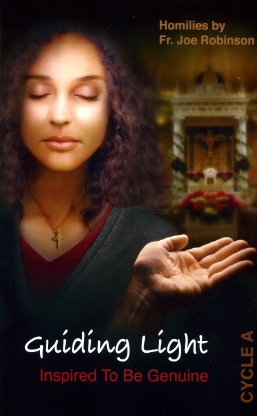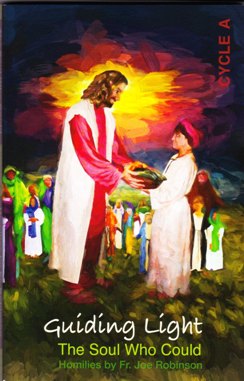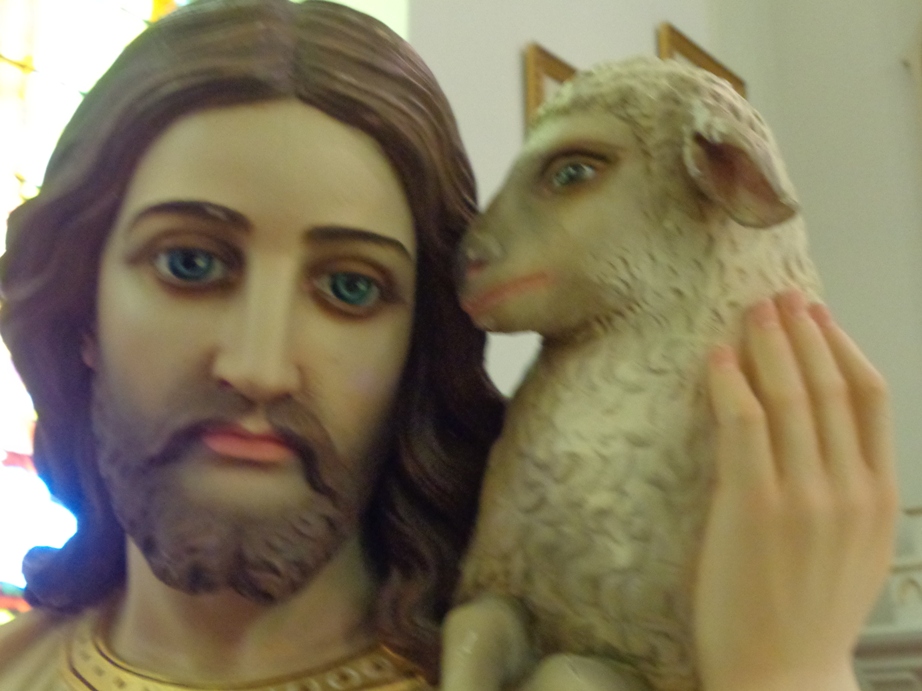 April 17, 2016

Good Shepherd Sunday
HOMILY - Today's readings give us about a dozen topics we could talk about. Traditionally this Sunday is known as Good Shepherd, because the gospel always comes from John's gospel, chapter 10, where Jesus tells us in various ways that he is our Good Shepherd. But there are so many other important themes that come from our readings today, that I thought I would just comment on a few ideas from our readings today. My comments may be helpful for you, or you might find something else in today's readings that is useful. I'll start with the gospel. Our gospel takes us back to before time began, back to when there was only the Father, the Son and the Holy Spirit. In this part of John's gospel, Jesus identifies himself as the Good Shepherd. In doing so, however, Jesus is identifying himself as God himself. The connection of the Good Shepherd with Jesus divinity can be found in the prophet Ezekiel. In chapter 34 of the prophet Ezekiel, God did not hold back in condemned the shepherds of Israel, i.e. the kings of Israel, for the sinful and incompetent way they governed God's people. The solution to this poor leadership God spoke through Ezekiel when he declared: "I myself will look after and tend my sheep." (Ezech. 34,11) In the image of the Good Shepherd we see the fulfillment of that prophecy. In case there is any doubt as to whether our Good Shepherd is divine, Jesus makes it clear in the last sentence of today's gospel when he says: "The Father and I are one." That statement was certainly clear to the Jewish leaders because they started picking up stones in order to put him to death for blasphemy (saying he was equal to God). Jesus did not back down on what he had said, but even more strongly he repeated what he wanted them to accept when he said: "If I am not doing the works of my Father, then do not believe me. But if I do them, even though you do not believe me, believe the works, so that you may know and understand that the Father is in me and I am in the Father." With this authority backing him up, is it any surprise that Jesus expects his sheep to hear his voice and for them to follow him? Not only does he have the right to expect us to listen to him and follow him. He also has the power to give us eternal life.
And that brings us to our reading from the Book of Revelation which tells us of the great multitude that followed Jesus faithfully, how God will meet all their needs, they will hunger and thirst no more, God will wipe away every tear from their eyes; suffering is over and death shall be no more. Notice we are talking of a great multitude which no one can count. That certainly represents more than the number 144,000 which some religions claim are the total number of those who will be saved. This picture of heaven is God's reward for those who have faithfully followed Christ.
Our first reading shows us that following Christ faithfully is not always a piece of cake. Paul and Barnabas were struggling with times of success and times of failure, times of peace and times of turmoil, times when others accepted them and times when they were rejected. But they never quit, they just moved on. And God calls us to keep on struggling to follow him and serve him and when we fail, to get back up and not to give up.
This sums up my thoughts centered around Jesus as our shepherd, Jesus who always existed and who in the course of time took on our human nature to show us how to live the kind of life that will lead to eternal life with God.
R. We are God's people –
the flock of the Lord.
Paul and Barnabas were dealing with peace
and turmoil and struggles –
God wants us to not give up when we
struggle –
Jesus the Good Shepherd teaches us what
we must do to lead us to eternal
life in God.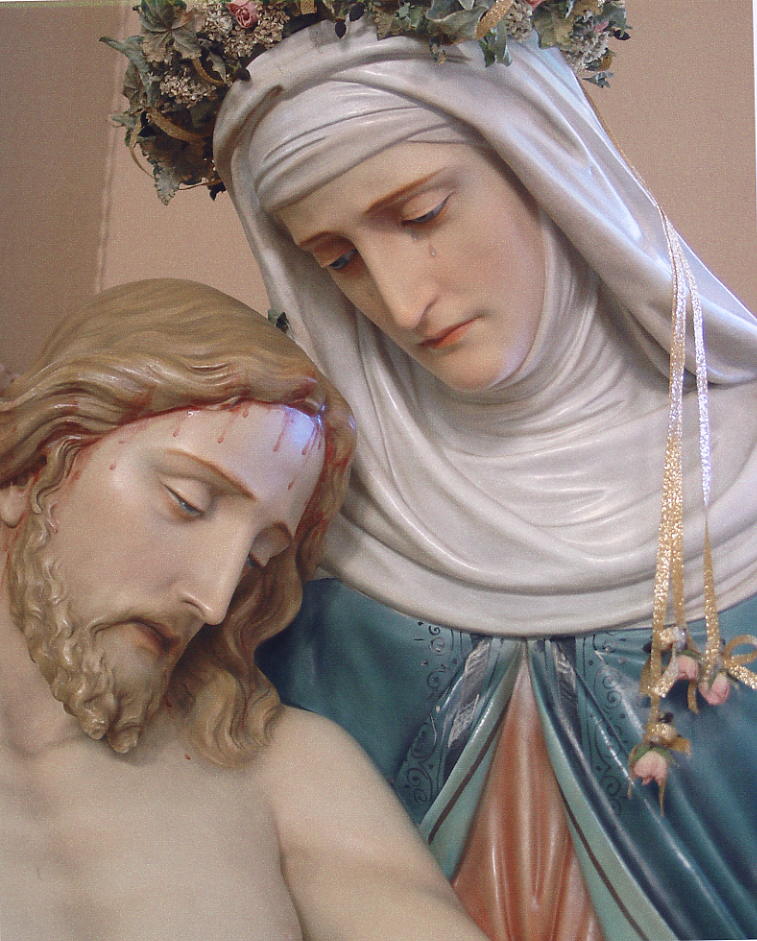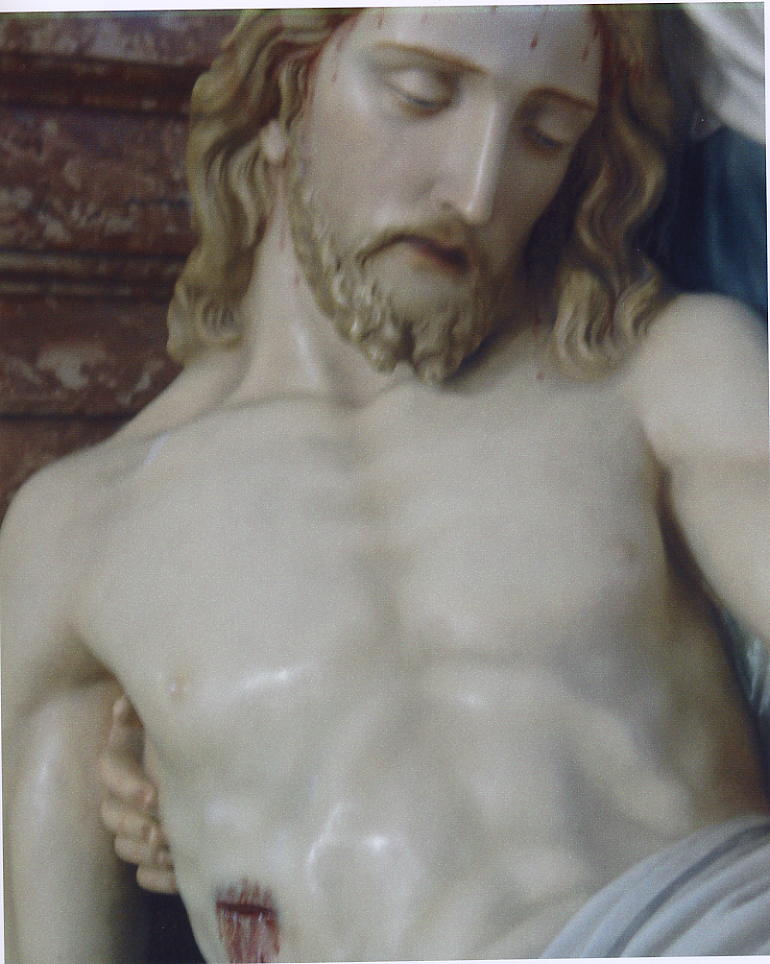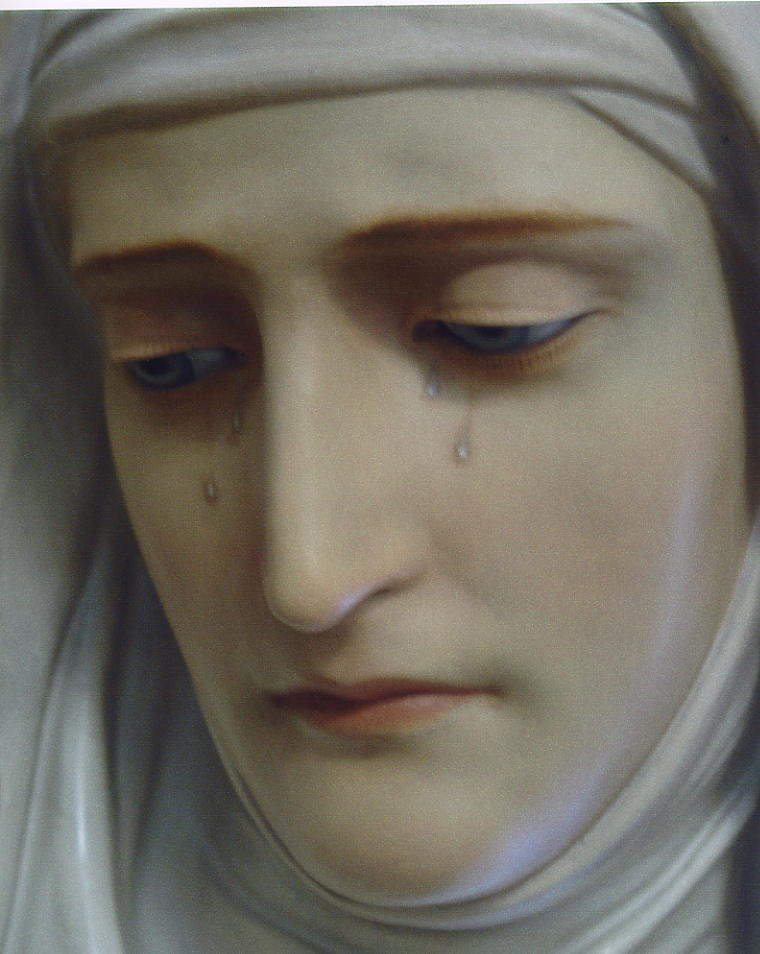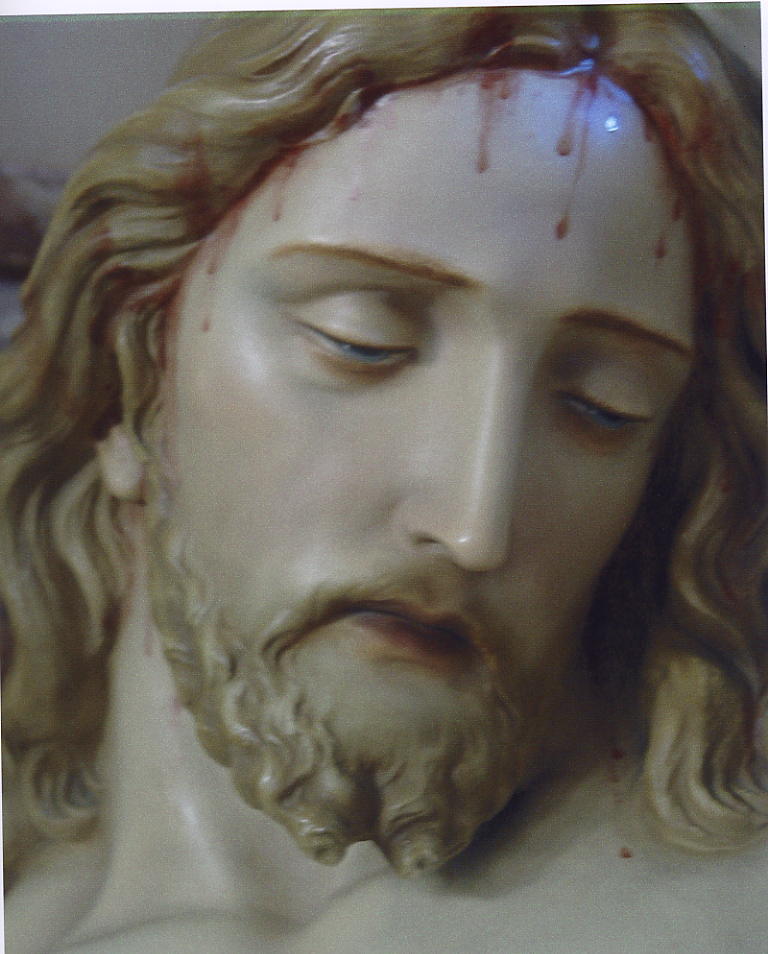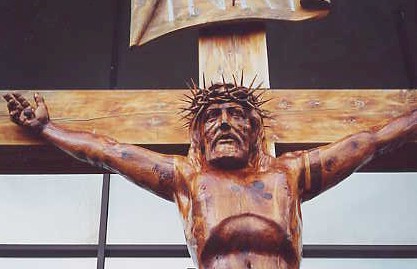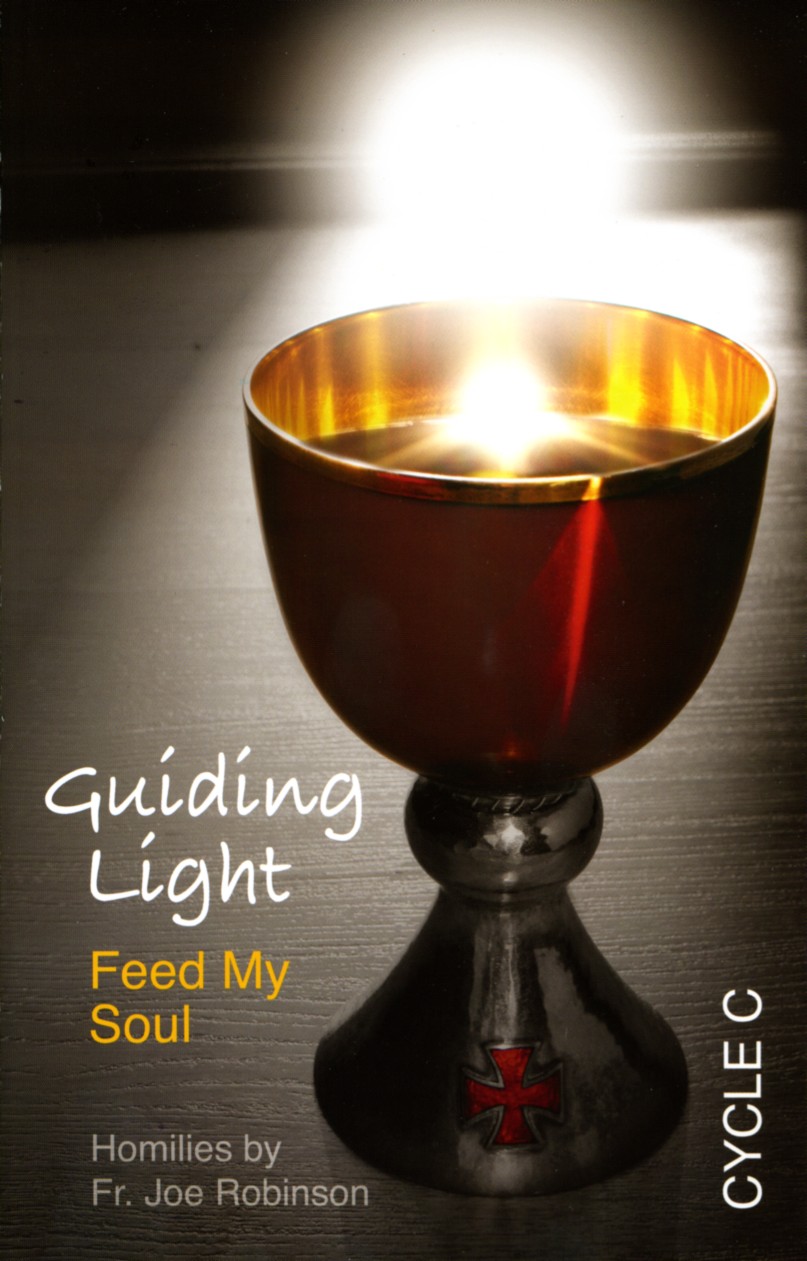 Good Friday

April 6, 2007
HOMILY - Jesus was a good man who came to preach, to heal, to teach us how to love God and to love others. He chose to remain faithful to his mission no matter what it cost him. And indeed it cost him. Crucifixion was one of the most horrible forms of torture ever devised by human beings throughout recorded history.
Other than reminding us of our own potential for cruelty or reminding us of Christ's faithfulness to his mission, we have to look at Jesus' death from the perspective of whom it was who suffered. He wasn't just some great person out of history.
He wasn't just some holy man, or a good teacher, or a powerful healer, or an altruistic fellow. He was the Son of God. He was God who took on our human flesh, who got tired and hungry and thirsty, who walked the dusty roads everyone else walked, but whose love was greater than any one of us can begin to imagine. He was God who, in love, kept doing good for the people he loved – even in the face of betrayal, denial, abandonment, beating, ridicule, false accusations, and crucifixion.
Lots of people in the course of history have given their lives for others. Lots of soldiers have made the supreme sacrifice in defending their loved ones in battle. But Jesus' death was different than that. His death opens up a new world for us, a new vision of God. His death gives a new meaning to human suffering and death, showing us that God can take our crosses and defeats and turn them into the possibility of new life for us.
Of course, all the gospels stress Jesus' divinity, but John's gospel pictures it so much more clearly. Jesus is in control of the whole event. Jesus knew Judas was turning him in; he knew the Jewish leaders would come to get him. He didn't try to run away. John doesn't deny the terrible agony in the garden; he just doesn't mention it. When Jesus identifies himself, the forces of Satan fall back in the presence of the great I AM. (The Greek says "I am.") He tells the soldiers, if I am the one you want, let these men go. He discourages Peter's efforts to beat off his enemies with a sword. Jesus is in charge of the situation.
Before Pilate, Jesus answers the governor with dignity and honesty. Soon we see Pilate squirming in an effort to get out of making the decision of condemning a man he knew was innocent. He tried to stir up the sympathy of the people by humiliating Jesus and having him scourged, but he finally caved in to the crowd. The crime Jesus was charged with announced to the world in Hebrew, Greek, and Latin – that Jesus was king of the Jews.
Jesus carried his own cross. John doesn't tell us about Simon of Cyrene who was called into service to help him carry it. On the cross, Jesus doesn't cry out "My God, my God …" Instead he makes provisions for his mother. He is even in charge of the moment of death when he announced "It is finished."
We're not going to figure out this mystery of divine love today, or even this year, or in a lifetime. (Inserted the story of the Zen master.) Some saints may have gained a depth of understanding which sent them into ecstasy, but most of us just keep trying – but that's all right.
That's why we commemorate Jesus' death and resurrection every day and every week. That's why Jesus said "do this in memory of me," because both Our Lord and the Church knows we have to keep remembering it, thinking about it, understanding it differently as we grow and mature and encounter new life challenges.
Jesus' death is one of the central mysteries of our faith, the key act of God that offers us eternal life. But it is not his death alone that saves us; it is his resurrection too. (Christ died for our sins . . .) So again we recall what Jesus did for us, trying to understand the whole mystery a little better. We are solemn and somber, yet we know we are celebrating too, (it is after all "Good Friday). We celebrate the event by which we are saved, and celebrate an infinite love which we do not yet understand but in which the cross helps us to believe.