Prayer for Grace for our Country
Dear Father united to Jesus in the Holy Sacrifice of the Mass, the Sacrifice of Calvary sacramentally made present, celebrated around the world, in the Holy Spirit. We offer up all we do united to the Mass. We unite in one mind and one heart as members of the mystical body of Christ, with Christ our head in the pure and holy Hearts of Jesus and Mary, through the powerful intercession of Mary with all the angels and saints and souls in purgatory, and we beg for the saving grace, for our country, the United States. Please help us. We further pray for unity to always do the will of God in love. We spread the Blood of Jesus on the leaders and people of the United States and cast the devil into hell. We consecrate our country to the Sacred Heart and Immaculate Heart and all our dioceses, and beg for an outpouring of the Holy Spirit. God help us. We pray for our families, the priests, the Church and the world. In the Name of Jesus please hear us, we pray. We pray for our new president as he takes office. We pray that we are united as one nation under God to work together in love as God wants.

October 30, 2017
R. God loves us. God gives us Himself as a gift.
Jesus came, Our Savior, at Christmas. This is, of
course, the ultimate Christmas gift we could receive –
Jesus our Savior came into the world to save
us from our sins.
Song: A Song from Jesus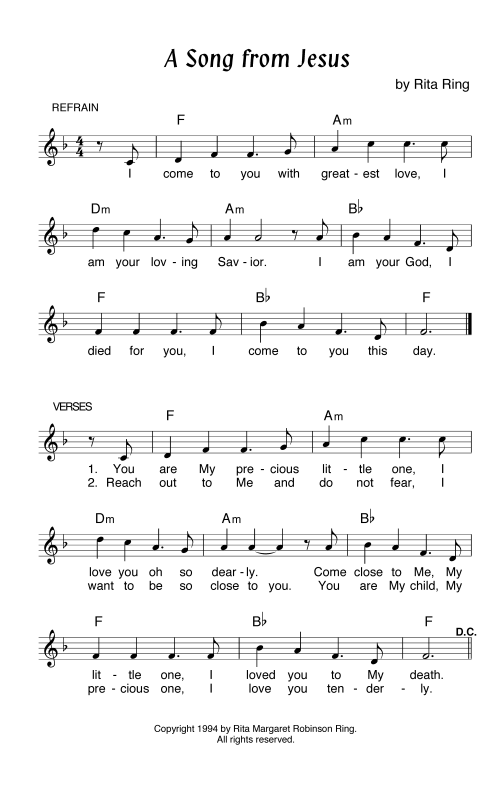 John 3: 16
For this is how God loved the world:
he gave his only Son,
so that everyone who believes in him
may not perish
but may have eternal life.
R. There is complete purity in the love God gives
to us. God is absolute truth. His love is
unselfish love given to us – it is pure
gift.
In baptism God gives us a sharing in His life.
Life is in God. God wants us to be happy in
this beautiful friendship with Him.
Friendship implies trust. When we have
a friendship we can work in trust with
the other person.
God shows us giving in giving this love
to us. God is all good and the gift of this
love He gives us is a supernatural gift
only God can give us – Divine Love.
God wants to give us His grace so we can
be so open in our hearts that we can give love
back to Him and to others.
God is love and we are most likened
to God when we love.
Faith, Hope and Love are theological
virtues so we must be given these virtues
from God.
We pray for greater faith, hope and love.
We pray for God to increase these virtues
in our graced, baptized soul.
God gives us these supernatural
virtues in baptism. God gives us a
sharing in His loving activity.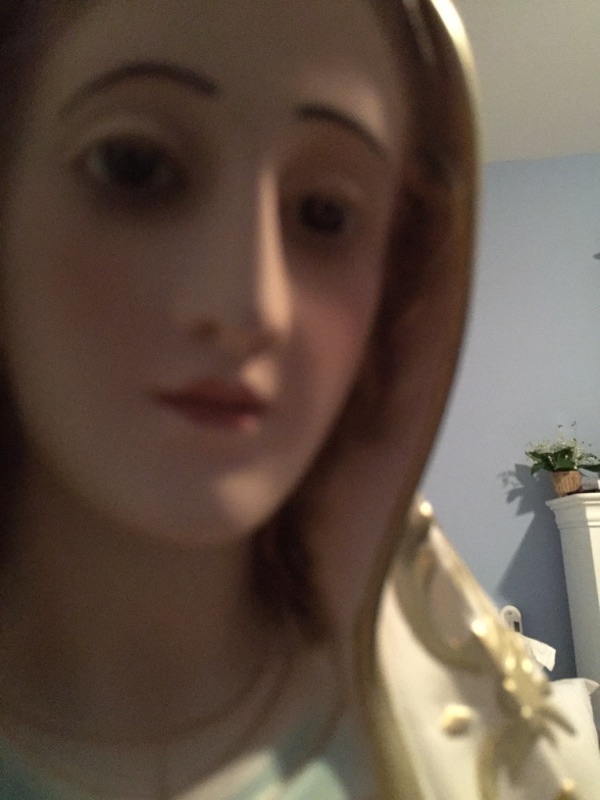 A Prayer for Intimacy with the Lamb, the Bridegroom of the Soul
Oh Lamb of God, Who take away the sins of the world, come and act on my soul most intimately. I surrender myself, as I ask for the grace to let go, to just be as I exist in You and You act most intimately on my soul. You are the Initiator. I am the soul waiting Your favors as You act in me. I love You. I adore You. I worship You. Come and possess my soul with Your Divine Grace, as I experience You most intimately.
R. God infuses the supernatural gift of love
in our soul. God is all good, God
is generous. We can love on this
supernatural level of loving because
God infuses this into our soul.
Loving on a supernatural level
comes from God, it is a gift God
infuses in the soul.
For a man to love on this level – it must come
from God.
Man is that person, waiting God's favor,
open, truthful, pure, wanting God to
come and work in his soul.
God is love. God is the giver. God gives
this love to us as He desires.
God commands us to love Him with our
whole heart, our whole soul and our
whole being and to love our neighbor
as ourselves.
So we have a free will to co-operate with
the gift God gives to us and we can love
more and more on a supernatural level as
God gives us grace and we say "yes"
to God in giving.
As we love God more and more we open
ourselves to this openness with Him –
our thoughts, our desires, our will
becomes more and more one with His
desires and plan for us.
A person can hold themselves back by
not co-operating with the grace God
is giving them, by remaining closed, by
lack of letting go and trusting in God, our
Divine Master. A person can fill themselves
with sin and distance themselves from
God.
Satan is the Master of lies, of selfishness,
of trying to tempt people to treat their
brothers as enemies, having competition
that is unjust toward their neighbor.
Mary shows us the perfect "yes" to God's
Plan for her.
Jesus shows us He did His Father's will to
His death on the cross –
Jesus teaches us that what matters and what
is our goal is eternal salvation.
Jesus is Savior – He came, He gave Himself,
for us – so we would love and be
more and more like Him – giving
love to God and others.
Jesus wants us to be with Him eternally
in heaven – that is what matters
and helping our brothers to have
eternal salvation.
Jesus shows us His Sacred Heart – He
shows us the fire of His love –
Jesus wants us to have devotion to His Heart
of love.
We love God so much we do not want to offend
God in any way –
We are living to please God –
We know God sees everything – We can't
hide from God –
lying is senseless for man, for God knows
all things –
Manipulation and selfish control –
trying to control and manipulate
others for selfish power is foolish
before God who is so generous and
loving and commanding us to give of ourselves
with a free will in love to the Plan of the
heavenly Father.
We can try to give God so much love
and attention because He loves
us and wants this friendship with
us.
When we love God with such deep
oneness and friendship with God –
our life is lived for relationship
in love with God and others.
A man in love does not want to offend
the one He loves. He guards his
friendship.
We are to love God with a more sacred and devoted
love – to love God more and more
with our whole heart, our whole
soul and our whole being –
God is the center of our lives –
God is our friend –
We have friendship with God and
we don't want to offend Him –
Untruths – lies – takes us
away from that union with
God. God is ABSOLUTE TRUTH!
The devotion and adoration of the exposed
Eucharist is SACRED.
Man should bow before God, truly present
in the Blessed Sacrament.
What a gift that God is there truly
present in the Blessed Sacrament
in His Divinity and humanity.
When a man loves God – he wants to
turn away from selfishness,
and sin. He wants his soul
to be pure before the Lord. He
wants to unite to God more and more
deeply and this takes loving, giving
in goodness to God and others.
God is our boss. We work for God,
we are to help build the Kingdom of God.
This takes loving hearts. Doing jobs quick
and heartless, stepping and manipulating
and controlling our brothers for power
and selfish attention – drives us
further and further from God who
is love –
Jesus is the way, the truth and the life –
Jesus is the Light of Life –
If a man loves God he tries to avoid
sin because sin offends God –
He does not give into the vices, bad
habits of pride and anger and
envy and jealousy and slothfulness,
gluttony and lust.
He seeks to live virtuously. He
lives for happiness found in God.
He wants God dwelling in his heart –
He lives for God –
We can decide to focus on the darkness,
selfishness, pride, anger, jealousy,
envy – live in lies, manipulate and
control for power and such a life
will take us farther and farther from
God.
We are commanded to love God
above everything – He is the Master
we are the servant – A person can
have a lust for power, control, independence
and lie and engage in sin for the pleasure
of this over others. It is hateful and
manipulative to see oneself supreme and
use your brothers for your selfish lust of
power. Likewise a person can seek
so much attention they become blinded
to even seeing God's plan. The more they
lust after power, affections and
wealth – the further they distance
themselves from God.
Sin is not in what God wants for us.
We are to seek the will of God in all things
in love. Our goal is eternal salvation
in all of our actions.
God wants us to love Him first, but
God commands we love our neighbor
as ourselves. God created us social
beings. It is His plan we work in
love for the building of His Kingdom.
The more we love God – the more
we love others and the more we love
others according to God's will – the more
we will love God.
A person that is jealous of others can
try to stop them from having any
friends – they think they own them.
A person that loves like God wants –
wants the other to have the relationships
that God wants to build His Kingdom –
it is not like the jealous, possessive,
selfish man who tries to stop what
is God's will because he is giving into
the sins that block the love
God commands of a man.
God wants us to grow in His image
and likeness.
God is love –
Love of God and love of others
as God desires is a precious
gift –
a precious gift –
God is love and He has given to
us and we are to be grateful –
full of gratitude – humble
and loving more and
more likened to Him.
God gives us God's Blue Books
to learn about Love.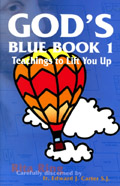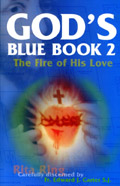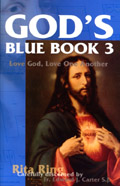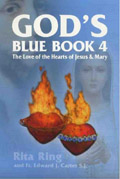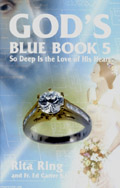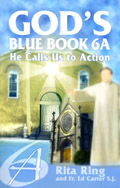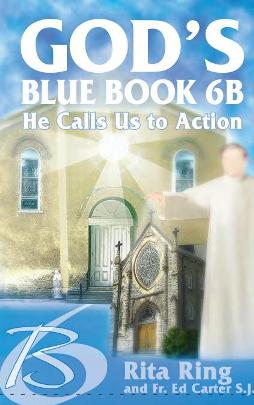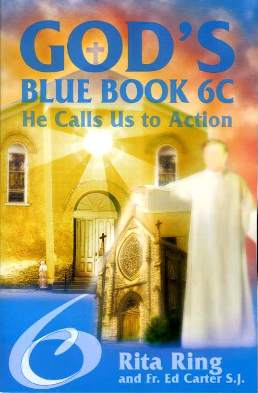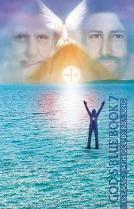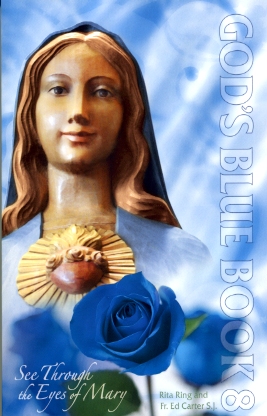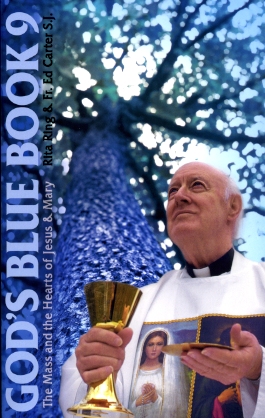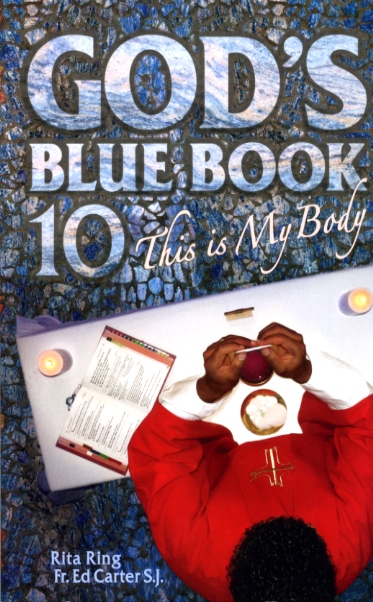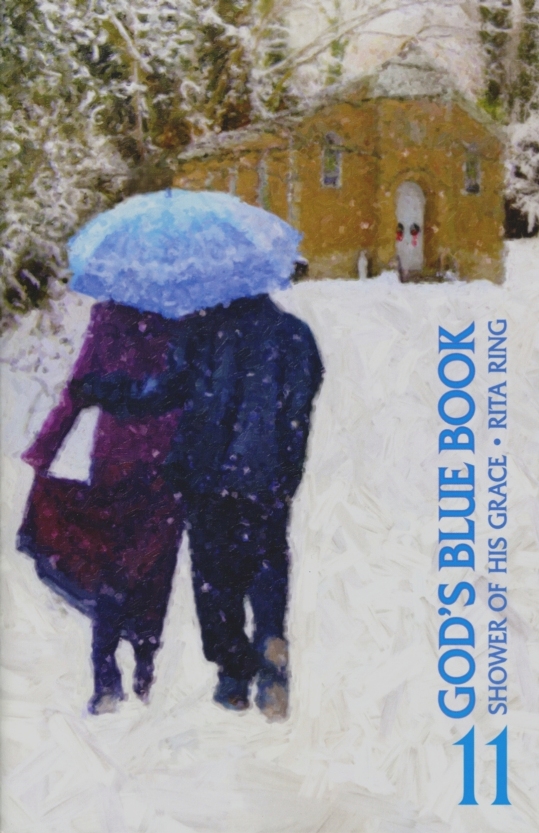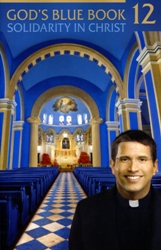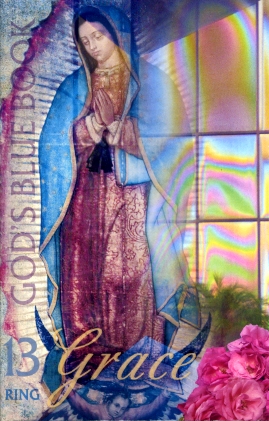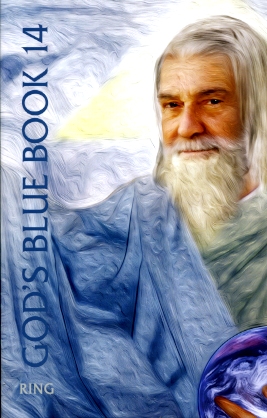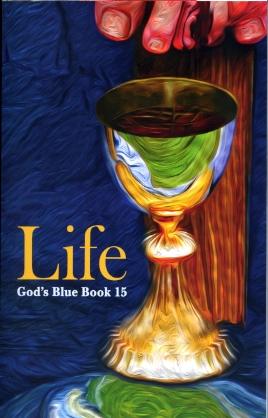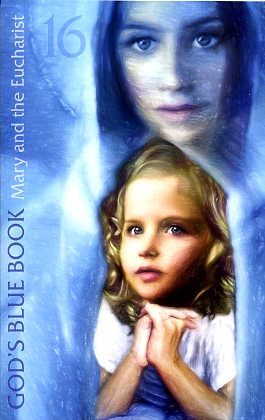 October 5, 1992 - 3:30am

R. Dear Jesus, Give me Your hand to write this book for you. I am your servant. I want to be Your hand to this world. If you, Lord Jesus, would write a book, what would you say?

Jesus: My dear children,

Today I come to deliver a message to each of you. I want to tell you of each person's dignity, of their beauty and their self-worth. Each child is, oh, so uniquely precious to My Most Sacred Heart. Each child is full of the talents I have given to them. Each person is divinely created by God and given all these gifts to be happy and love one another.

The problem comes when you feel you will be left out. That you will be left by another who has trodden on you and will do it again. I see you all as My most precious children. I watch your every move and know all pain and anguish in your heart. My Heart aches, you have insecure feelings about yourself. I came to this earth I died for you. I felt cold, hungry, lonely on this earth. You need not worry that no one knows the pain and anguish in your heart. God created you with such special gifts and talents. It is important for you to raise above your wound and forgive those who hurt you.

You need only turn your will and your life over to Me and I will guide you in all your ways. I have all the Power. Many are not of My ways. The key to life is to recognize your faults, but still know you are this precious gift of My Father a gift to this world. This world is in need of your strength. Running yourself down, blaming others hurting them can cause you misery and pain. At this very moment, you are the precious creation of God!! You must operate with Me in your heart.

You need not run yourself down. I am with you every day guiding your ways, lest your foot stumble and you lose your way. You will not wander far from your path if every day you keep bringing your focus back to Me. If you dare let Me be at the helm, if you dare to really let Me run your life, I will do with you such wonders that you yourself would be amazed. But you will know with such ease when you did these things that you did not do them alone. You will know My power, moving the mountain, My power chipping at the stone, My power working on your hardest problem and you will be set free.

Oh yes, you will be set free and know a serenity that only comes from letting go and letting Me run your life. To you, My child, I have given all that is good. I made you My holy soldier, My warrior in a world of pain and hatred. You are the light that shines in the darkness, you are the coat to a cold child, you are the smile that warms a troubled and lonely heart. You are the comfort for everyone you meet, because My most precious Heart powers you, smiles through you, understands and loves through you.

Love your fellows for Me. There are so many troubled hearts that need to know My love. I can love through you if you let Me, I can be their friend through you if you let Me. I am He who comforts you and you are he who comforts them. My power is endless, it never runs out, there is not a power failure EVER. In your darkest hour, My light shines in the darkness and I say to you, "Oh blessed of My Father, look at yourself with awe, you are My creation, you are indeed so precious to Me, you are My light to this world, you are My hands and My feet and most of all My Heart."

Oh, you are My loving Heart, to those who are bowed down, to those who are lost in the darkness, you carry My smile and wear My armor in a world that is trying to tear one another down with hate and ugliness. There is gentleness, there is love, there is hope in you, if you open yourself up to Me. Be My knight to the world, wear My armor. I am your God and I will protect you from the darkness. Plug into My power, be not afraid, I go before you always and you can rest in My arms when you feel weary. You can put your head in My lap and weep, you will know, I am truly with you and you are My light to this world. I created you so special - to cast out fear in the darkness, to clothe the naked, to give hope to the oppressed, to be as I live in you and love through you and you are My smile and I touch My hurting ones through your love.

You are he who loves this world. You must stay plugged into My power-source This world is hungry for My love. It needs My love, I give to them through you. I am your God and I made you as a gift to the world. You are filled.

Focus on Me and your life will be abundant and whole, joy in suffering, freedom but you can take the knocks because you will know you do not go it alone, but with Me. I love you My precious child.

end of excerpt
Cling to Me

May 13, 1993

Jesus: My dear child, if you stay close to Me, then I live in you and you live in Me. I am He Who created you and I love you with such an intensity that you will never know. My words are your truth. You must abide in My heart in all things. There is no room for doubt. My ways are steadfast, direct, and without error.

You must stay rooted in Me to ward off the power of the evil one. His grip is paralyzing and crippling. His power is stronger every day.

When you live in Me, I am in your heart and he has no power over Me. I am your God. I am your true lover. I want to protect you. I want to guard you from this force. Stay rooted firmly in Me and he will have no power.

I am He Who comforts you. My hand is upon you. Hold tight to Me, My child. My eyes are fixed right on you. You are My most precious child. I love you as no other can. My arms are about you. My tenderness surrounds you. My love is in your heart. You go not alone. I walk with you.

I share every aspect of your life with you. Cling to Me, feel My presence. It is warm and secure within your chest. There is no room for fear, for I cast out fear and bring you comfort and joy.

end of May 13, 1993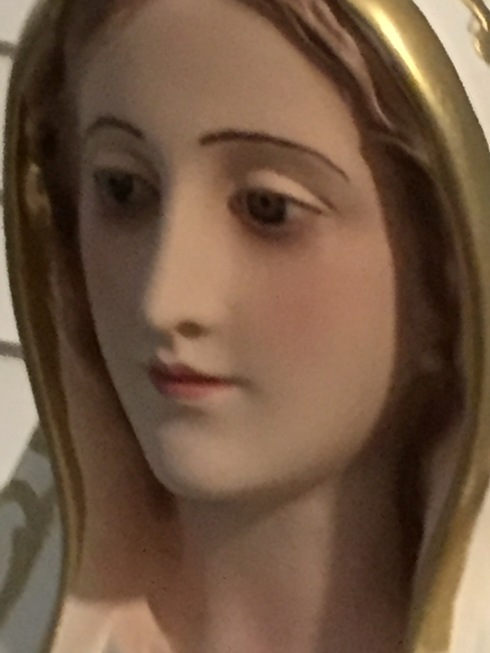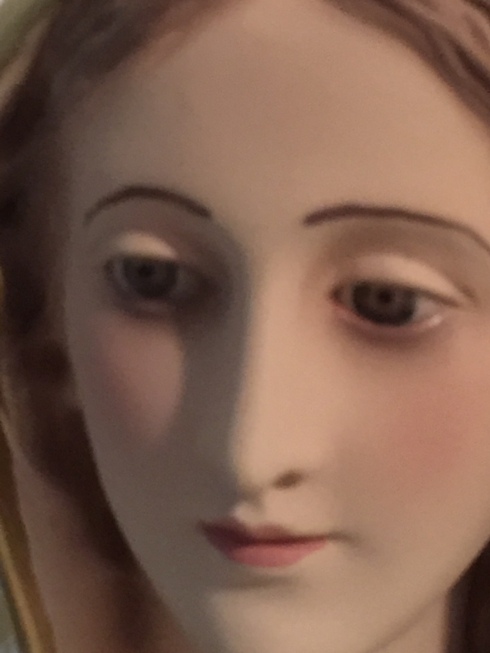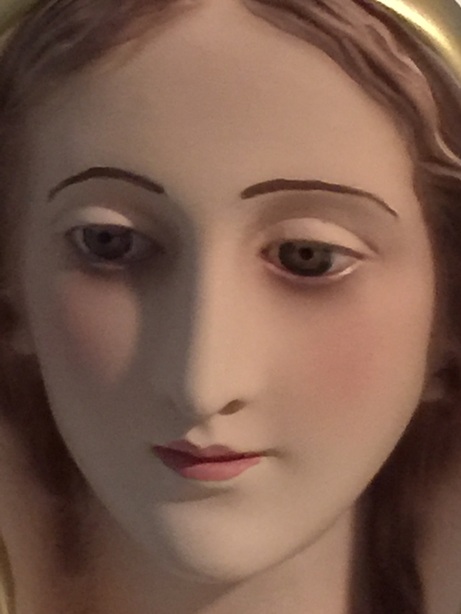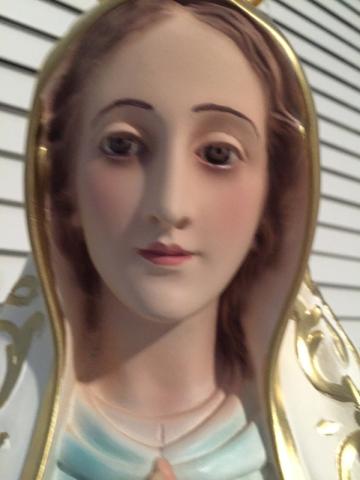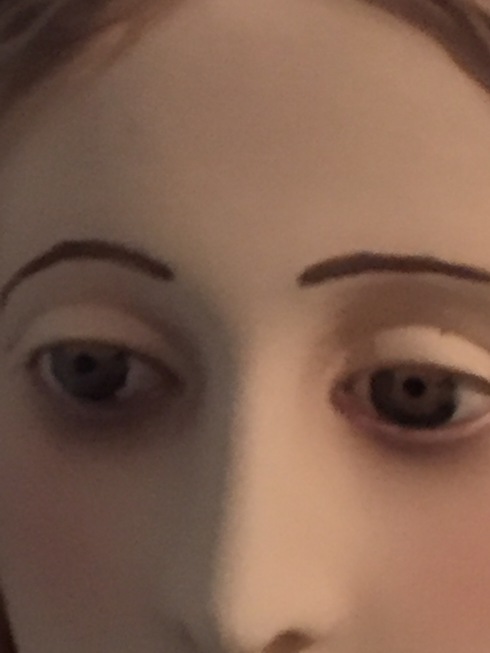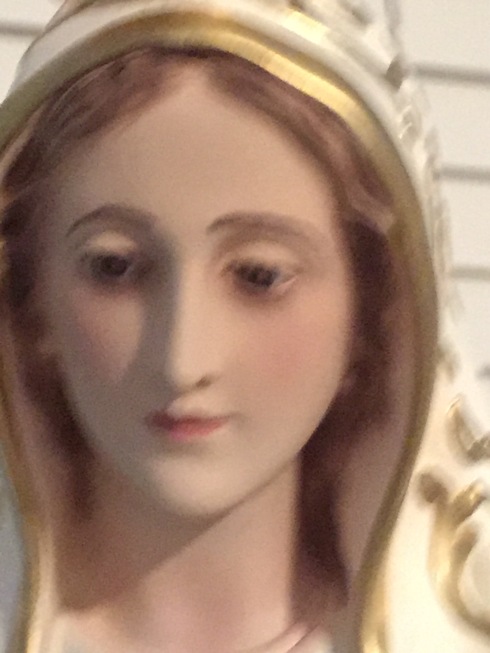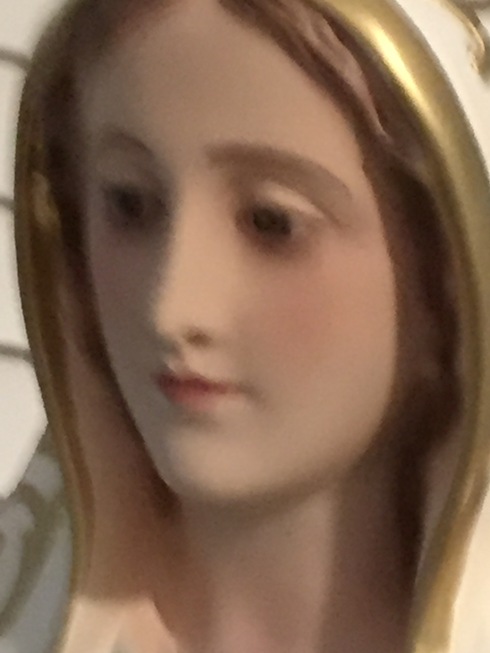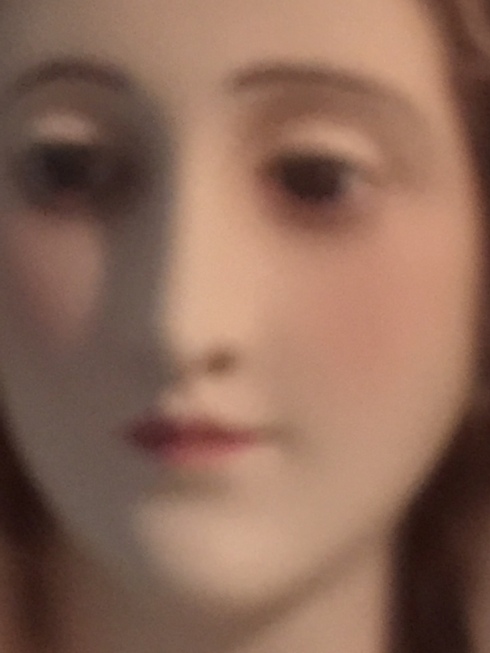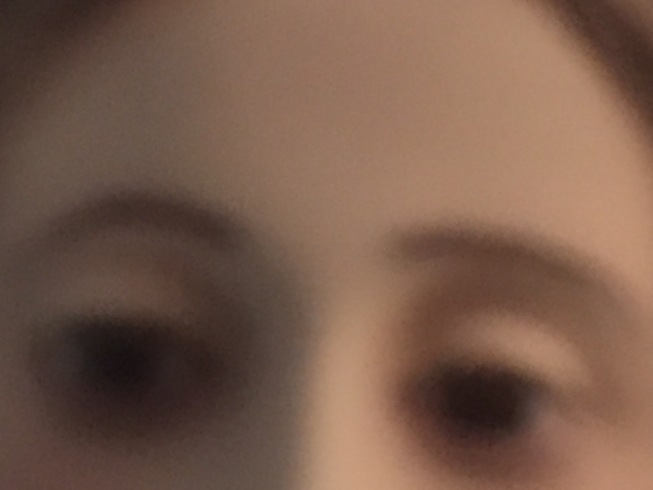 Given
October 29, 2016
R. Please spread blessed holy water
(You can also mix Jesus and Mary water
with your blessed Holy Water if you have it.)
in your yard, around your house,
in the state you live in.
And ask God to bless your state
Ask God to bless the United States
Pray all prayers through the intercession of
Our Lady of CLEAR – WATER.
Ask the Lady of CLEAR - WATER
to help with the blessed water.
Mary has appeared to me for 22 years,
in Ohio and Florida.