Prayer for Grace for our Country
Dear Father united to Jesus in the Holy Sacrifice of the Mass, the Sacrifice of Calvary sacramentally made present, celebrated around the world, in the Holy Spirit. We offer up all we do united to the Mass. We unite in one mind and one heart as members of the mystical body of Christ, with Christ our head in the pure and holy Hearts of Jesus and Mary, through the powerful intercession of Mary with all the angels and saints and souls in purgatory, and we beg for the saving grace, for our country, the United States. Please help us. We further pray for unity to always do the will of God in love. We spread the Blood of Jesus on the leaders and people of the United States and cast the devil into hell. We consecrate our country to the Sacred Heart and Immaculate Heart and all our dioceses, and beg for an outpouring of the Holy Spirit. God help us. We pray for our families, the priests, the Church and the world. In the Name of Jesus please hear us, we pray. We pray for our new president as he takes office. We pray that we are united as one nation under God to work together in love as God wants.

October 31, 2017
Today's Readings
Romans 8: 18-25

In my estimation, all that we suffer in the present time is nothing in comparison with the glory which is destined to be disclosed for us, for the whole creation is waiting with eagerness for the children of God to be revealed. It was not for its own purposes that creation had frustration imposed on it, but for the purposes of him who imposed it—with the intention that the whole creation itself might be freed from its slavery to corruption and brought into the same glorious freedom as the children of God. We are well aware that the whole creation, until this time, has been groaning in labour pains. And not only that: we too, who have the first–fruits of the Spirit, even we are groaning inside ourselves, waiting with eagerness for our bodies to be set free. In hope, we already have salvation; in hope, not visibly present, or we should not be hoping—nobody goes on hoping for something which is already visible. But having this hope for what we cannot yet see, we are able to wait for it with persevering confidence.

Psalm 126

Song of the returning exiles

When Yahweh brought back Zion's captives
we lived in a dream;
then our mouths filled with laughter,
and our lips with song.

Then the nations kept saying, 'What great deeds
Yahweh has done for them!'
Yes, Yahweh did great deeds for us,
and we were overjoyed.

Bring back, Yahweh, our people from captivity
like torrents in the Negeb!
Those who sow in tears
sing as they reap.

He went off, went off weeping,
carrying the seed.
He comes back, comes back singing,
bringing in his sheaves.

Luke 13: 18-21

He went on to say, 'What is the kingdom of God like? What shall I compare it with? It is like a mustard seed which a man took and threw into his garden: it grew and became a tree, and the birds of the air sheltered in its branches.'

Again he said, 'What shall I compare the kingdom of God with? It is like the yeast a woman took and mixed in with three measures of flour till it was leavened all through.'
R. God gives us hope despite how sinful the
world may seem. The vision we need is to
focus on the vision of the heavenly Father.
We are here to build the Kingdom of God.
The mustard seed shows us new life and
growth. "Seedless barren no Fruit on the Vine",
Jesus says. We can be like the image of
yeast growing. We pray for the virtues of
faith, hope and love. The Body and Blood
of Jesus transforms us. We pray to be more
and more in the image of Jesus. God is the
source of love. Only in God can we find
true happiness. We need to have as our
goal eternal salvation and we need to hope to
lead others to eternal salvation. We pray for
an increase in the virtues we received in
Baptism. We pray for vocations to all 7
Categories in this Movement. We pray to
answer God's call in this vocation and say
"yes" as Mary said "yes" to God. We pray for
funds and grace to do what God has called
us to do in this vocation, in Shepherds of
Christ. We pray to have that relationship
with God to be so one in this mission of
renewal for the Church and the world.
Dear God, we want intimacy with You
so we can say with St. Paul
Galatians 2: 19-20
...I have been crucified with Christ and yet I am alive; yet it is no longer I, but Christ living in me.
R. We praise You God we love You, we
adore You. Help us to grow in holiness
and love. You are the font of all holiness, God.
Outpour Your grace to us for this mission.
Oh God, I love Thee with my whole heart
and soul. Oh God outpour Your grace. Oh
God I adore Thee. You are the Bread of
Life. Oh God I love Thee. Give us the
fullness of Charity. Help us. Forgive us.
Have mercy on us.
Say Our Father

The Our Father
Our Father, Who art in heaven, hallowed be Thy name. Thy Kingdom come, Thy will be done on earth as it is in heaven. Give us this day our daily bread and forgive us our trespasses as we forgive those who trespass against us. And lead us not into temptation, but deliver us from evil. Amen.
Sing: Oh Lord I am not worthy
R. Oh my sweet Jesus, You are my life and
my love. I adore You.
Sing: Glory be to the Father.
Sing: Hail Mary
Hail Mary
Hail Mary, full of grace, the Lord is with thee; blessed art thou among women, and blessed is the Fruit of thy womb, Jesus. Holy Mary, Mother of God, pray for us sinners, now and at the hour of our death. Amen.
R. Oh Lord, You are the Center of my life,
I love You, my Lord and my God. All that
matters is eternal salvation, all that matters
is that, I love and praise You and keep my focus
on You, God. I adore You. I love You God, I
worship You God. Help me to live in joy, living
to serve You. You are love. I give myself
to You, Lord, to use for Your work. I give
myself in love. Oh God, help me to prepare
for eternal life loving You, God.
Life is in God. Happiness and joy is in God.
God is love.
Jesus: Those who serve Me, serve Me they don't
do evil. When they sin they ask for forgiveness
with a firm purpose of amendment. They
never ignore their sins, deny their sins. They
are sorry when they sin and offend God. I
am a God of Justice. The man who denies
his sins goes deeper and deeper into darkness.
It becomes easy for him to ignore his sins. Satan
uses this blindness, the man's thinking becomes
more and more distorted. His thinking is twisted
as he denies the commandments and lives in
greater, righteous, pride. I give you the virtues
to help you grow in greater holiness. Satan
wants souls for hell. Satan is a liar. Satan
works in the deadly sins and the impudent
sinner keeps giving in. You must pray for
the virtues to grow in holiness. I am love,
I am the source of love.
After all I have given you in love, how can
you in pride ignore My gifts to you. I am
the way, the truth and the life. Life is in Me,
I am Jesus, the Son of God, why do some
smite Me for evil?
R. Oh God You are the center of my life.
Oh God I love Thee so much. Thank You
God for all You have given to me. Help me
to be a child of the light. Oh God I love
Thee so much. Help us in this mission.
Thank You Jesus for dying for my sins.
Thank You God for rising from the dead.
Thank You for my relationships of love.
I love Thee God. I love those You send to me.
Oh God we are Your instruments, help us
to live virtuous lives. Dear God, outpour
Your grace to me, please I love Thee so much.
Sing song: Service
Sing: A Song from Jesus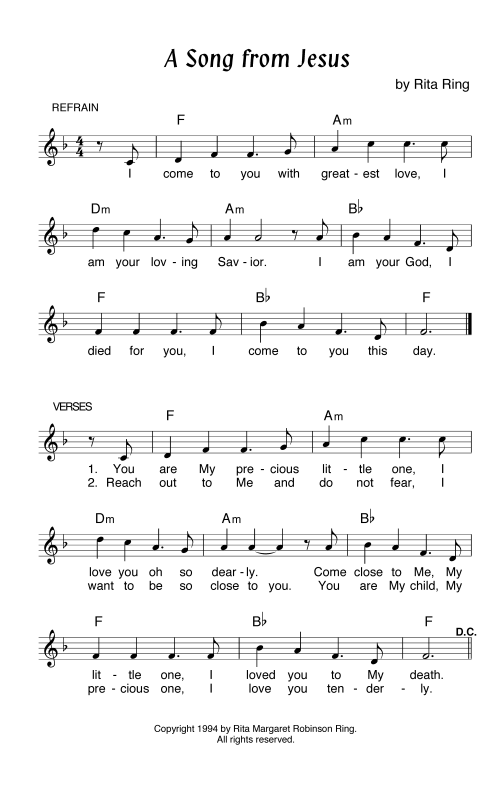 October 31, 2017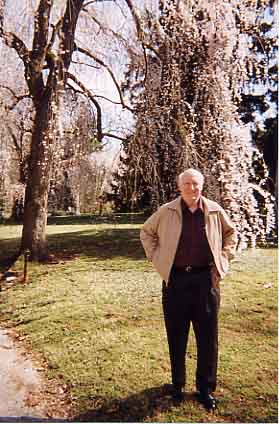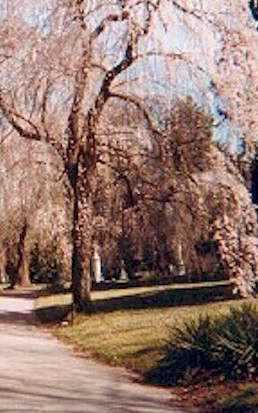 Excerpt from Priestly Newsletter 1998 - ISSUE FOUR

Shortly before he was to die from cancer, Joseph Cardinal Bernardin left us these inspiring words about peace: "It is the first day of November, and fall is giving way to winter. Soon the trees will lose the vibrant colors of their leaves and snow will cover the ground. The earth will shut down, and people will race to and from their destinations bundled up for warmth. Chicago winters are harsh. It is a time of dying.

"But we know that spring will soon come with all its new life and wonder.

"It is quite clear that I will not be alive in the spring. But I will soon experience new life in a different way...

"What I would like to leave behind is a simple prayer that each of you may find what I have found—God's special gift to us all: the gift of peace. When we are at peace, we find the freedom to be most fully who we are, even in the worst of times. We let go of what is non-essential and embrace what is essential. We empty ourselves so that God may more fully work within us. And we become instruments in the hands of the Lord."
3
---
Notes:
3. Joseph Cardinal Bernardin, The Gift of Peace, Loyola University Press, pp. 151-153.
R. Mary appeared to me for 45 minutes
Saturday night –
I cannot even describe what
I saw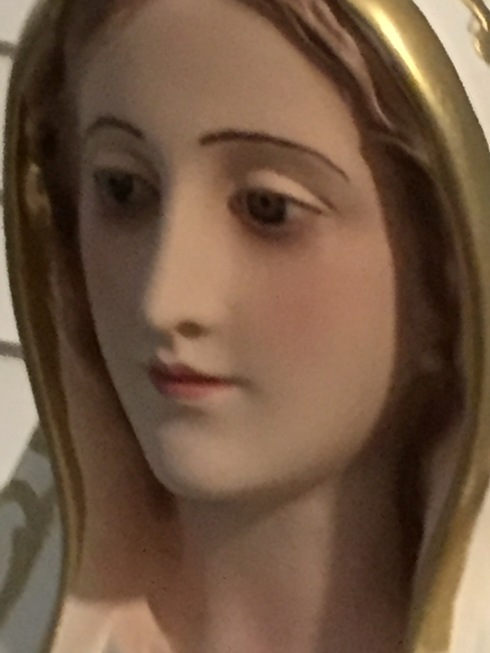 R. God is with me in everything all day. He
never leaves me, He is in my heart loving me
and guiding me, helping me to see more and
more clearly in my imperfect state about
God and eternal life.
My life is a life of relationship with God
and with others. Trying to be the just and
prudent servant God has called me to be.
God has called me to a unique and important
life – to be the servant He has called and to
seek eternal salvation and help as many souls
as possible to go to heaven. Nothing really
matters, but eternal salvation. I am
here to serve God – He created me for a purpose
and I am under Him, living in Him, created
by Him to do what He called me to do in the
vocation He has called me to. And He is with
me. The Holy Spirit is in me. The Spirit of truth helping
me to know God's plan for me and filling me
with more and more virtues so I do it. God is
strengthening me, living in me, bringing me
to the place God wants me to be at to serve
and love Him more.
Life is in Him. He dwells in me. God guides
me. God loves me. God is my friend. He never
leaves me.
God infuses virtues into the graced, baptized
soul. God will increase in us the supernatural
virtues if we ask Him, go to Him and co-operate
with how He is working in our soul to be
more perfected and likened to Him.
We are all uniquely called by God in our
vocation to be the best we can be for God.
God sends guides and authority to help direct
us and help us, but we must see the order God has
established in our lives and follow the order,
be responsible and accountable before God for
the directions given to us in our vocation.
God has given us the story of Adam and Eve
in the scriptures. God told them what to do
and not do and they did what they wanted –
rebelled against God and were thrown from
the Garden of Paradise.
Shepherds of Christ Priestly Newsletter 2000 Issue 3
The Father's Will for Us - Our Source of Peace
Pope John Paul II instructs us: "The Church, as a reconciled and reconciling community, cannot forget that at the source of her gift and mission of reconciliation is the initiative, full of compassionate love and mercy, of that God who is love (see 1 John 4:8) and who out of love created human beings (see Wisdom 11:23-26; Genesis 1:27: Psalms 8:4-8)…He created them so that they might live in friendship with Him and in communion with one another.

"God is faithful to His eternal plan even when man, under the impulse of the evil one (see Wisdom 2:24) and carried away by his own pride, abuses the freedom given to him in order to love and generously seek what is good, and (instead) refuses to obey his Lord and Father. God is faithful even when man, instead of responding with love to God's love, opposes Him and treats Him like a rival, deluding himself and relying on his own power, with the resulting break of relationship with the One who created him. In spite of this transgression on man's part, God remains faithful in love.

"It is certainly true that the story of the Garden of Eden makes us think about the tragic consequences of rejecting the Father, which becomes evident in man's inner disorder and in the breakdown of harmony between man and woman, brother and brother (see Genesis 3:12 ff; 4:1-16). Also significant is the Gospel parable of the two brothers (the parable of the 'prodigal son'; see Luke 15:11-32) who, in different ways, distance themselves from their father and cause a rift between them. Refusal of God's fatherly love and of His loving gifts is always at the root of humanity's divisions.

"But we know that God…like the father in the parable (of the prodigal son), does not close His heart to any of His children. He waits for them, looks for them, goes to meet them at the place where the refusal of communion imprisons them in isolation and division. He calls them to gather about His table in the joy of the feast of forgiveness and reconciliation.

"This initiative on God's part is made concrete and manifest in the redemptive act of Christ, which radiates through the world by means of the ministry of the Church." 13
13. Pope John Paul II, as in Celebrate 2000!, Servant Publications, pp. 140-141.
R. We are vulnerable, we are here to love
and serve God. God has given us day after
day to prepare for our heavenly reward.
God has given us order and rules to live
by under God and to live and work in
a vocation and relationships with others.
Like Adam and Eve we cannot decide
we are independent and we don't have
to listen to God and write our own plan.
Doing God's will and living in loving relationships,
working in love in our unique calling,
contributing to the building of the Kingdom of God
is why we are here. We can spend our whole life
living by God's Plan, seeking God's Plan or
rebelling against God's Plan for our own
control and using our vocation to manipulate
every one around us for power and control.
God has all the power. God is Almighty – God
tests us to see if we will obey Him or
do our own will.
Look at Abraham – he waited and waited for a
child. He was given Isaac and then God
told him to sacrifice his son. Abraham
loved God first! Abraham was tested.
Abraham obeyed God.
God is putting us here and promising
us a reward for those who abide by His
rules.
Satan says – you can be independent,
do what you want – disobey God's commandments,
who knows, manipulate, lie, control others –
use others as objects to your power –
God says – seek My will. Pray for grace
to follow and see the Plan of your heavenly Father.
Be docile, be loving, let go, be ready for God's
Plan – serve Him – love Him – worship God,
you are here to know, love and serve God,
develop virtues – good habits to live a
more perfect and holy and obedient life.
We all have unique talents – one of us is
better at something than another, but together
we contribute to the building of God's Kingdom –
we are parts of the body working with each
other to serve God. If we don't do what we
are supposed to, it doesn't get done. Our brothers
are to be loved – we are to work in relationships
and see through the eyes of God. We are
God's instruments.
Excerpt of The Spiritual Exercises of St. Ignatius, by Louis J. Puhl, S.J. pp.60-61


136. THE FOURTH DAY

A MEDITATION ON TWO STANDARDS

The one of Christ, our supreme leader and lord,
the other of Lucifer, the deadly enemy of our
human nature

PRAYER. The usual preparatory prayer.

window at a former Jesuit Seminary

137. FIRST PRELUDE. This is the history. Here it will be that Christ calls and wants all beneath His standard, and Lucifer, on the other hand, wants all under his.

138. SECOND PRELUDE. This is a mental representation of the place. It will be here to see a great plain, comprising the whole region about Jerusalem, where the sovereign Commander-in-Chief of all the good is Christ our Lord; and another plain about the region of Babylon, where the chief of the enemy is Lucifer.

139. THIRD PRELUDE. This is to ask for what I desire. Here it will be to ask for a knowledge of the deceits of the rebel chief and help to guard myself against them; and also to ask for a knowledge of the true life exemplified in the sovereign and true Commander, and the grace to imitate Him.


FIRST PART

THE STANDARD OF SATAN

140. FIRST POINT. Imagine you see the chief of all the enemy in the vast plain about Babylon, seated on a great throne of fire and smoke, his appearance inspiring horror and terror.

141. SECOND POINT. Consider how he summons innumerable demons, and scatters them, some to one city and some to another, throughout the whole world, so that no province, no place, no state of life, no individual is overlooked.

142. THIRD POINT. Consider the address he makes to them, how he goads them on to lay snares for men and bind them with chains. First they are to tempt them to covet riches (as Satan himself is accustomed to do in most cases) that they may the more easily attain the empty honors of this world, and then come to overweening pride.

The first step, then, will be riches, the second honor, the third pride. From these three steps the evil one leads to all other vices.


SECOND PART

THE STANDARD OF CHRIST

143. In a similar way, we are to picture to ourselves the sovereign and true Commander, Christ our Lord.

144. FIRST POINT. Consider Christ our Lord, standing in a lowly place in a great plain about the region of Jerusalem, His appearance beautiful and attractive.

145. SECOND POINT. Consider how the Lord of all the world chooses so many persons, apostles, disciples, etc., and sends them throughout the whole world to spread His sacred doctrine among all men, no matter what their state or condition.

146. THIRD POINT. . . .

end of excerpt of The Spiritual Exercises of St. Ignatius
R. God calls us to be good. To be the best we
can be, but we all have unique talents
to contribute and these gifts God has given
to us are gifts we are to give away for
the building of God's Kingdom –
We must avoid mortal sin. The devil can
tempt a person their whole life to rebel in
independence against the will of God. It
becomes easier and easier to give nothing
with a kind and loving heart and prepare
evil traps for our brothers because of our
darkness.
God is light and in Him is no darkness.
God is love. God wants us to be Christ-like
living in the world – spreading the message
of love and unity. Teaching others by our
example how we live by God's word and the
commandments of God.
God gives us gifts and we should cherish
and use them as God gives them to us, for
His purpose. We must learn to love and be
loved – not learn to be the manipulator and
controller of other people's lives for the
sake of our selfish seeking of dominance
and control over others.
We are channels in this world – in
which God's vision should be seen
by how we live our lives. We should
be instruments in which He gives us life
and our example given to others teaches
others about God's love in us. He must
increase, we must decrease.
Jesus is meek and humble in heart.
The opposite of meekness is a man who
fights every body for control and power –
they are full of themselves – they can
see their world and are blind to others
around them.
We used to go to Coney Island when I was
a child and there was a ride called "The Dodgers."
Everybody had a bumper car and they were
to bump their neighbor as hard as they could
and then go do it to everybody else. This
is not how God wants us to be in life.
God is loving and He is teaching us about
giving and Jesus sure taught us when
He went through the bitter passion.
Jesus, the Son of God, suffered such
torture for our sins. He went out on
a limb giving –
Darkness is ugly – a person can become more
and more full of themselves, they see only
themselves and power and control and
manipulation. Jesus calls it sterile and
the more they lie about things – the easier
it is to live in their distorted, lying world.
They treat others as objects to their own
power and their heart becomes harder
and harder as satan operates in them
in self-righteous pride – They are "up",
they can think and others need to be "down".
The life God gave us to love, to give, to be
more and more in the image of Jesus, they
can turn into a dynasty of controlling, lying,
punishing others for their distorted, dark
reality.
When a man throws a ball from a window
and it is not obstructed it will go down.

God gave us a sharing in His life in
baptism. The first Blue Book is teachings
to lift you up.
A person going down and riding a
bumper car to bump his brothers for power
in life has missed the boat. They can see like
at the bottom of a dumpster and keep
looking at the scum and garbage down
there or they can abide by God's rules,
live the life God intended and prepare
for eternal life of eternal love and relationships
in heaven.
Excerpt from Response in Christ by Fr. Edward Carter, S.J.

e) Relationship with Members of the Church

There is but one true Church of Christ. Yet this one Church has three different states of existence. There is the pilgrim Church, the Church of this world, composed of members who have received the grace of Christ and strive for its development. They have not yet obtained the goal of their efforts, as have the members of the heavenly Church, who enjoy God in eternal happiness. The Church suffering is an intermediate state of existence necessary for those who had not achieved the required purification as members of the pilgrim Church. Although there are these three phases of the Church's existence, there is a profound union existing between all the members. All these members possess the same basic life of grace in Christ, and this common life establishes the most intimate bonds of love. In our preceding chapter, we discussed the pilgrim Church. Let us now consider the Church suffering and the heavenly Church.

The members of the Church suffering are those who have departed from this life in an incomplete state of Christian development. Their development is incomplete in the sense that grace has not fully taken possession of them, and, as a result, they are yet closed in upon themselves to a greater or lesser degree. They as yet cannot open themselves out in complete love to the Triune God in the beatific vision. They must undergo a further purification, a purification which could have been achieved upon earth with merit. Now the purification must be achieved with no merit attached. The pain of this purification is mixed with the certain expectation of achieving the vision of God. We can hasten the advent of this vision for this people by the offering of prayers and other good works. Scripture itself refers to our action on behalf of those in purgatory in Chapter 12 of the Second Book of Maccabees beginning with verse 38.

The members of the heavenly Church are those in whom the life of grace has taken full possession and has reached its completion in the life of glory. Faith now is unnecessary, as the light of glory gives the human intellect a new strength and capacity for seeing God face-to-face. While the Christian was a wayfarer, he received the imprint of the indwelling Trinity as he shared in God's own life. Now in heaven that grace-life and possession of God reaches its completion—the absolute completion is not achieved, however, until the resurrection of the body. The divine persons give Themselves to the beatified in a profound union far surpassing that of the indwelling of the Trinity experienced here below.

This life of heaven is still the Christ-life, for just as we possess a share in Trinitarian life here below as mediated by Christ, and exercise this grace-life as structured by Him, so also in heaven is the mediation of Christ present. In the words of Rahner, "One always sees the Father through Jesus. Just as immediately as this, for the directness of the vision of God is not a denial of the mediatorship of Christ as man."14 And not only does the humanity of Christ unite the blessed to God, but also, in some way, to the whole of creation. This is merely a completion of what is begun here below, namely, the union with Christ in His humanity establishing the Christian in a special relationship with God, with other men, and with the whole of creation. We have a glimpse, therefore, of the fullness of life which members of the heavenly Church possess.

The heavenly Church, as St. Thomas says, is the true Church.15 The Church of this earth and the Church of purgatory are, each in its own way, reaching out in loving hope for the heavenly Jerusalem. Vatican II puts it very simply: "The Church, to which we are called in Christ Jesus, and in which we acquire sanctity through the grace of God, will attain her full perfection only in the glory of heaven."16

The members of the heavenly Church can help us in living our life of grace until we too share its fullness with them. Their power of intercession on our behalf is but another ramification of the communal aspect of Christianity. We are meant to help others grow in Christ. We, in turn, are intended by God to receive aid from others—yes, from members of the heavenly Church, as well as from those with whom we dwell here below.

Not only can we be aided by the saints' intercession, but the example of the canonized saints can also be of great value to us. They have concretely proved that full holiness is possible. Such an inspiration is of real worth when we are tempted to think that Christian sanctity in its higher degrees is impossible of attainment. Moreover, the canonized saints, in their diversity, teach us that there are many authentic versions of Christian holiness. They can be innovators in showing us that there are numerous possibilities in assimilating the mystery of Christ, although the basic assimilation remains the same for all Christians of all times. In the opinion of Rahner this is one of the chief roles the canonized saints exert in the life of the Church.17

---

NOTES:

14Karl Rahner, Theological Investigations, Vol. III (Baltimore: Helicon, 1967), p. 44.
15 Cf. St. Thomas Aquinas, In Ad Ephes., c. 3, Lect. 3.
16Second Vatican Council, Constitution on the Church, No. 48.
17Cf. Karl Rahner, Op. cit., pp. 100-101.
R. The goal is perfect happiness with God in
heaven. The virtues prepare man for
this – that is why we are here –- to prepare
a life of love and perfection in heaven.
A man doesn't feel good when he lives
in lies and deception because he distances
himself from God.
A man that just keeps going down and
down enjoys the pleasure he gets from
power over others. It is darkness to
love and lust after power for one's selfish
evil in life.
Man can only have happiness and living
in the vision of God. Man condemns
himself to hell by his mortal sins and his
denial of them in self-righteous
living.
Today is the Day the Lord has made –
Here the sun is out and the leaves
give a golden hue around them.
God gives us love and we are to
love God and others in return.
Heaven is wonderful. We were created
for this happiness in heaven –
When a person tries to live without
love in their life they aren't living
in the vision of God.
Love is the answer –
Happiness is found in loving and
being loved –
in giving and receiving
1 John 4: 19-21

Let us love, then,
because he first loved us.
Anyone who says 'I love God'
and hates his brother,
is a liar,
since whoever does not love the brother
whom he can see
cannot love God whom he has not seen.
Indeed this is the commandment
we have received from him,
that whoever loves God,
must also love his brother.
We are to live in the truth. God is absolute
truth. We live to do what is good and
right and when we sin we don't lie
about it for pride and envy and slothfulness,
but we promptly admit it.
God knows all things. God knows the way of
our hearts – working hard to be disciplined
and balanced – to be holy and trust-worthy
and truthful.
God so loved the world.