Prayer for Grace for our Country
Dear Father united to Jesus in the Holy Sacrifice of the Mass, the Sacrifice of Calvary sacramentally made present, celebrated around the world, in the Holy Spirit. We offer up all we do united to the Mass. We unite in one mind and one heart as members of the mystical body of Christ, with Christ our head in the pure and holy Hearts of Jesus and Mary, through the powerful intercession of Mary with all the angels and saints and souls in purgatory, and we beg for the saving grace, for our country, the United States. Please help us. We further pray for unity to always do the will of God in love. We spread the Blood of Jesus on the leaders and people of the United States and cast the devil into hell. We consecrate our country to the Sacred Heart and Immaculate Heart and all our dioceses, and beg for an outpouring of the Holy Spirit. God help us. We pray for our families, the priests, the Church and the world. In the Name of Jesus please hear us, we pray. We pray for our new president as he takes office. We pray that we are united as one nation under God to work together in love as God wants.

November 12, 2017

Matthew 12: 46-50

The true kinsfolk of Jesus

He was still speaking to the crowds when suddenly his mother and his brothers were standing outside and were anxious to have a word with him. But to the man who told him this Jesus replied, 'Who is my mother? Who are my brothers?' And stretching out his hand towards his disciples he said, 'Here are my mother and my brothers. Anyone who does the will of my Father in heaven is my brother and sister and mother.'
From a Lenten Homily, March 24, 2000
Live in the Moment
Today's Gospel in its story certainly points ahead to Jesus in His Passion and death. And as we read passages such as this during the Lenten season, we are reminded once again that the Church in her Liturgy of the Word gives us an opportunity to undergo a purification, an ever deepening cleansing of ourselves so that we may be a more fit instrument for receiving the great graces which are to be given to us at the time of the Resurrection memorial on Easter. And so all in all, Lent is a time of purification to prepare us for ever-greater gifts of the Lord. It's a time of self-discipline, a time to renew our efforts to be self-disciplined in the service of the Lord. Self-discipline is an aspect of purification. And I suggest that one of the most difficult acts of self-discipline in the spiritual journey is to concentrate on the present moment. We have a very strong tendency to disregard the importance of the present moment by focusing in a wrong way on the past or in a wrong way on the future. There are proper occasions for thinking of the past and the future. For example, we have to learn from the past and we have to prepare for the future, but our great emphasis has to be upon the present. There is a Latin axiom which says, age quod agis, age quod agis, which means: do what you are doing, concentrate on the present. And of course we are familiar with that term in the history of spirituality: the sacrament of the present moment. And so the discipline of Lent certainly encourages us to include in a deeper self-discipline a greater determination to get as much as we can out of the present moment. People with a terminal illness have an opportunity as they prepare for death for increased prayer, contrition, love of God. However, some are taken very, very quickly. But for those who have the opportunity of knowing with some certainty the time of their death, I'm sure as they look back on their lives, they are saddened by the many times they did not use time and opportunities for the service of the Lord properly, and are overjoyed at those times in which they did use the present opportunity properly. A great means we have of living in the present properly is a greater focus upon our Lord. For if I have that awareness of the fact I am united with Jesus here and now, why should I be concerned so much about the future or the past? Yes, a great help in living in the present and deriving all the good we can from it for ourselves and others is an ever greater focus upon Jesus, because the more I focus upon Jesus and the more I live with Him in the present moment, the more I am satisfied with the present moment. And so let us in our Lenten activity resolve to grow in that self-discipline - which is very difficult at times - to really live in the presence with the fullness of our being as much as is possible, with the help of God's grace. Now is the day of salvation. Now is the day of salvation.

end of Father Carter's homily
Song: Live This Day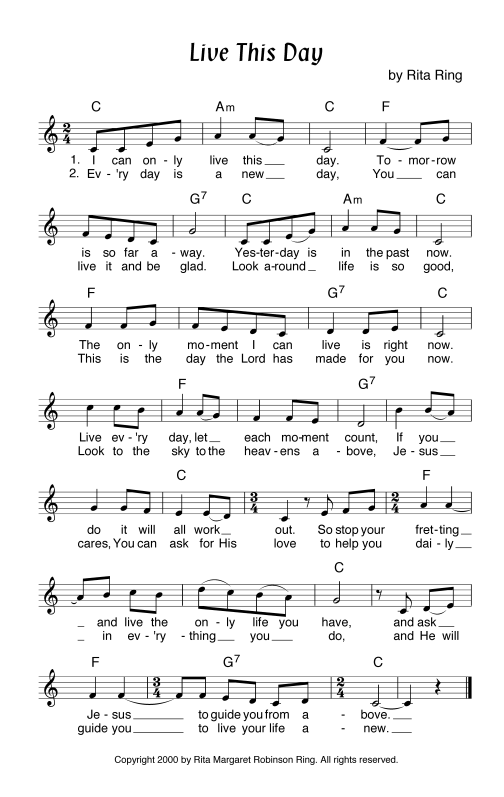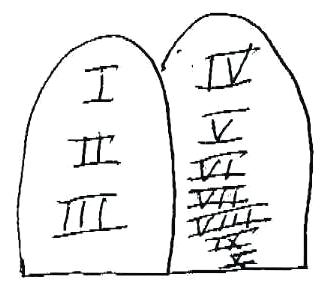 R. When we are being tempted by
satan – we pray for strength to not
give into him.
If we do give into sin we ask
for forgiveness and tell God we are
sorry we offended Him. We pray to
God to help us to have a good
conscience and recognize what
is God's will for us and recognize
when we are tempted to sin. We
pray to know what is right and
wrong.
In the Holy Spirit Novena – we pray
for this.

From the Holy Spirit Novena
Little Prayers to the Holy Spirit
Dear Holy Spirit, help us not to be ignorant or indifferent or weak, help us to be strong with the love of God.

Dear Holy Spirit, please pray for our needs for us.

Dear Holy Spirit, help us to respect God and to avoid sin. Help us to live in the Father's will.

Dear Holy Spirit, help us to keep Your commandments and to respect authority. Help us to love all things as You will us to love them. Help us to want to pray and always serve God with the greatest love. Help us to know the truth. Help us to have the gift of faith, hope, and love. Help us to know what is right and what is wrong.
R. Dear Jesus, help us to do Thy holy will
and not give into temptation. We love
You Jesus, help us to be strong and
holy and good and grow in our
intimacy with God.
We study the scriptures. We
meditate on the fall of Adam and
Eve. We see how satan tempted
Eve and she gave in and she
tempted Adam and he gave in
and they were thrown from the
Garden of Paradise.
Sin entered the world. God created an
orderly, harmonious world and now
there was disorder.
With this disorder came disorder in
the elements, disorder in the animals,
sickness and death.
We see that Adam and Eve had
children – Cain and Abel – and
there was jealousy and hatred on
Cain's part toward his brother –
And God warned Cain – he said
to Cain the devil was lurking at his
door but he could have mastery
over him.
But Cain would not listen to God.
Cain killed his brother in cold blood
because of jealousy. Abel was
righteous and Cain hated his brother
so much he killed him.
We see the struggle with brothers
with Joseph and his brothers. How
they hated Joseph because Joe's
father favored him.
Jesus speaks: What is in a
man's heart, anger, jealousy,
envy, pride comes from within
and can be projected on others –
Matthew 15: 11, 18-19
What goes into the mouth does not make anyone unclean; it is what comes out of the mouth that makes someone unclean.'

But whatever comes out of the mouth comes from the heart, and it is this that makes someone unclean. For from the heart come evil intentions: murder, adultery, fornication, theft, perjury, slander.
R. We are always focusing on putting God
first and the building of the Kingdom of God.
The Bible stories are for all adults
and children to help us understand
the mystical revelations. They are
life stories we can identify with –
love of God is first. We can never
put anything above our love of
God.
God must be first. Anger,
jealousy, power (seeking power
for power sake - pride), money
can be put before God.

From the Spiritual Exercises - Meditation on Two Standards
142. THIRD POINT...First they are to tempt them to covet riches (as Satan himself is accustomed to do in most cases) that they may the more easily attain the empty honors of this world, and then come to overweening pride.

The first step, then, will be riches, the second honor, the third pride. From these three steps the evil one leads to all other vices.
R. What is a magnificent wonder is
how mindful God is in our lives.
That He loves us so much, the very
hairs of our head are counted He says.
The Word of God is given to us to
know God and to be alive in our
hearts.
Many can close their eyes to the
Word of God and its teachings for
us. It isn't a story far off that
is told us. It is a teaching so we
can know God and live with
God alive in our hearts.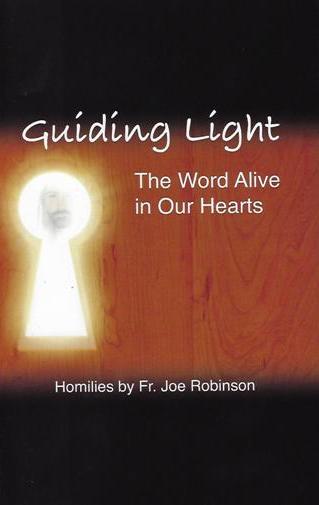 R. Can you see the gifts God has given
to us in our relationships of love
with Him and others. God is love –
His Plan for us is to grow in Love.
God created us and wants us
to share His life. God gives us
the sacraments. Jesus remains
with us now in the Eucharist
in His Divinity and humanity –
truly present. Jesus is to be adored
and honored.
This is the message of the Shepherds of Christ –
to spread the Blue Books so people
will have this interior union
with God.
The Father, Son and Holy Spirit dwell in the
graced baptized soul – so we always want
to be in the state of grace.
God has infused in us in baptism –
the virtues of faith, hope and love. God
opens the supernatural world to us
in baptism. We grow in the
Christ-life as we live more and
more graced filled lives. The
Holy Spirit is alive in us and
Mary is by our side as our spiritual
Mother guiding us, loving us,
helping us –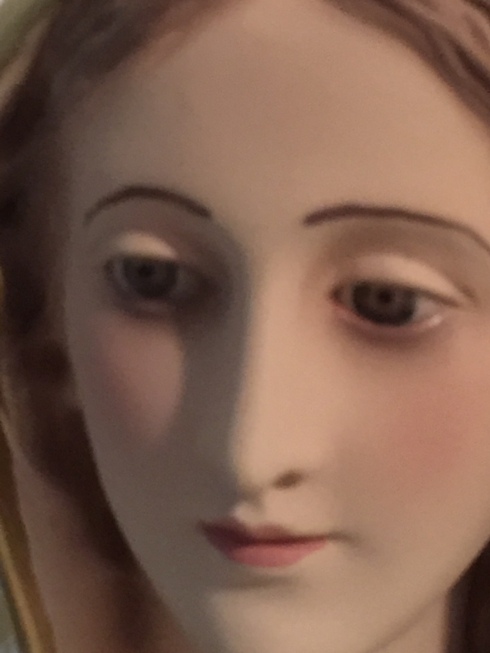 R. God's Kingdom is a Kingdom of
Love. Jesus came to this earth,
our Savior, He came to give us
life – life is in Him.
Sing: We Have Been Told
Sing: The Bread of Life
Jesus teaches us about the
Kingdom of God. Our lives are lived to
help build the Kingdom of God. We can
be tempted by satan to reject
God's plan and put anger and
envy and pride, jealousy first.
God's Plan is for us to be more
and more likened to Him in love –
Think of how beautiful God made
us as human beings and what
God has given to us – the beauty
of each other – the beauty of
the earth – We are precious to
God. God created us so uniquely
beautiful –We are His creatures.
We are to serve God!!
God created us to love –
to love Him and to love each
other. Man can make things
so complicated. The story is
God made us and He loves us –
We are to love Him and others and
we are to do this as He desires and
God promises us forever love
in heaven if we do.
Faith is putting our trust
in God and believing – Look
how God called the Prophets
to believe to put their faith
in God – to do the job God
called them to. He showed
Moses the burning bush
that could never be consumed.
Today Jesus shows us His Heart.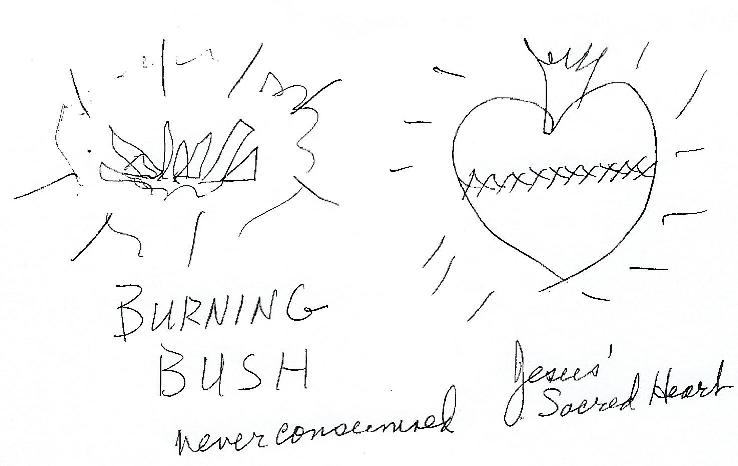 December 17, 1991

Jesus: I am Jesus. I have spoken as never before, you will spread My love to all souls on this earth.

R. The vision of Jesus' Heart on fire I had in the same pew at All Saints Church, December 17, 1991. The heart that is on the Second Blue Book. The first vision March 26, 1996, I had in the same pew on the other end of the pew toward the center aisle, the first pew on the right side of the church as I faced the altar.

His Burning Heart

R. I was alone in All Saints Church after Mass and Communion, in front of the tabernacle, when I saw the Sacred Heart. It was red around the outside, then a layer of yellow and then the brightest light in the center. I felt heat and it looked like an open furnace.

I thought about it all day and it instantly gave me peace and warmth in my heart. This is the purpose of these letters—to draw hearts to the ardent on-fire love of Jesus. I received the following message that day:

"Open your heart to the fire of God's love. He is ablaze in your heart. He wants to dwell in you and love you and others through you. Love God, yourself and one another and experience the fire set aglow in your heart and experience the warmth of His love."

end of excerpt



Seek True Treasures

February 17, 1994 5:30 a.m.

Jesus: My little ones, how are you doing? Are you getting bogged down in this weather? Do you know yet that you do not control the elements? You live every day and you think you have much to do to control your actions but you do not see the eyes of Him Who watches over you with loving care.

I give to you this earth and all you need to sustain your life here. Man worries about the earth and if this or that will happen. Man has become so independent that he thinks he controls all things and he needs to worry about his present and future.

You, My favored, chosen ones, know that life here lasts but a moment and like smoke it is gone without a trace. Look at your ancestors. So few people ever remember their ancestors, yet your ancestors thought that at every moment their actions were so crucial. Little ones, you hold on to life. You hold on to these little happenings here and you worry in vain! Look at the big picture, My little ones. Here today, gone tomorrow, and where are you going?

The days go by with such speed. "Oh," you say, "Where have the years gone?" You think every second is so important. You worry, you fret, you wander empty roads and I watch you. I see you with your emphasis on the moment. You are being deceived, My little ones. It is in seeing the moment as part of eternity that you really know what is going on. Each moment you live, you are the teacher about the God Who dwells in your breast. Each moment you live, you are My messenger to this cold, scared world. Nothing you do means anything except as you are serving Me.

Take off your glasses. Behold the life above. See every moment as a drop of the life to come. See every moment as part of eternity. All these drops together make up your pass into My kingdom.

You worry, you wonder, you fret, you hold on. I give you a toothache, I take it away. One second and a toothache is gone. Is that not how it is with life--one second and it is gone? Oh, how those little precious moments seem to die away and you scarce can remember what happened! Yet during people's lives those moments seem earth-shattering. Those moments are yesterday's forgotten memories. You hold on, you fret, you fume and I watch you let go of each moment, only to become forgotten by today.

Store up your moments as part of eternity. Every moment here is part of your pass to My kingdom. How are you living this moment? Is it used to give service to Me and preach My gospel? Are you making all your moments count towards your eternity? Each moment is but a breath and it is gone. Did you use the moment I gave you to do My work? This time is not yours. I can snatch your moments away in one breath. It matters, My children, only as you choose to serve Me and spread My love!

If everyone had God as their primary goal, what love you would possess. What power you would know, because God is the mightiest force. I have all the power. Other power is false power!

Do you get it yet? Do you think anything you hold on to is so precious here? Here today, gone tomorrow, and I snatch you from your seats and you never return to finish what you deemed so important.

Are you comprehending My words here? The body is but an instrument to get you around. Reach with the spirit within. Live from the soul. Communicate with Me in your soul. Look for the unseen world that surrounds you constantly. Die to yourself.

You have a soul at this very moment that is a vibrant spiritual force alive within you. Live from your soul, My little ones. Focus on your soul. Live from your heart. Do not fret and fume for the things of this world. Here today, gone tomorrow, and then forgotten. Today's moments, yesterday's forgotten treasures. Do they mean so much or do you forget what seemed so important?

Reach with the soul. Live for God. Each moment is your chance to store up treasures for eternity. They will never be forgotten. What you do to help others to know Me will never be forgotten. How you loved will never be forgotten. How you gave lives on in those you touched. Your love is like a bubbling brook. It bubbles and keeps on bubbling. Your selfishness dies the moment after you live it.

Love is the force. Love is the power that reflects the God above. Love is not selfish. Love does not demand its own way. Love gives and doesn't stop giving. On the day of judgment it will be found in the hearts of those you touched. Think of only yourself and watch your moments become yesterday's forgotten moments. Love your brothers and watch the world reflect the love you gave, from now to the end.

Love or selfishness? I call you to love. I call you to plant a seed that grows into a mighty oak. Plant My seeds of love. Ask not how you can attain your goal but how you can fulfill the goal of God. Love God, love one another. Too simple, too hard for many.

Love, children. Reflect the God Who dwells within your soul. Store up your moments forever lest they become yesterday's forgotten treasure.

Like ripples on a pond, your love never dies. It reaches on and on and goes into the moments of eternity. Love is lasting. Love never dies. Love God, love one another. Die to yourself and live.

end February 17, 1994
R. God sent Jesus –
Savior of the world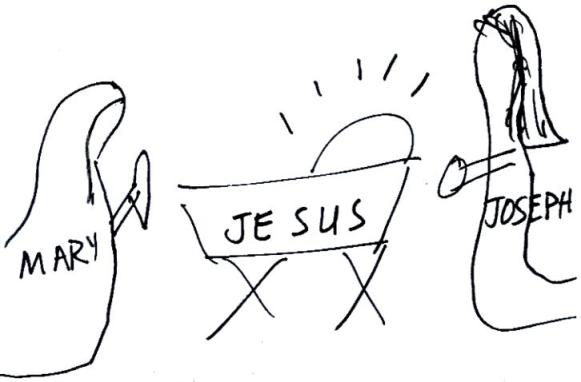 Excerpt of Father Carter's Talk
February 18, 2000
...I think all of you here at China give a great witness to life of Jesus, Mary and Joseph at Nazareth and to the birthplace of Jesus in Bethlehem. Your life is so simple. It is so hidden and yet like the life of Jesus at Nazareth, it is meant to be redemptive. His life certainly was redemptive those first 33 years of His existence. And I think I said in a homily to you some months ago, that if we had it to plan we certainly would have arranged, I'm sure all of us, Jesus' life here on earth differently. I don't think in the depths of our heart if we're honest with ourselves, if the Father says, "you map out the way you think Jesus, My Son, should live here below in the time allotted," who of us, who of us would have had Him hidden away for 10/11ths of that mortal life span. We would have given much more time to His public life. And here Jesus under the Father teaches us a great lesson—that we share in His redemptive efforts proportionate to the depth of our love and as that life of love is supported by faith and hope so Jesus takes the most humble places and He takes the most simple living people and He uses those simple places and those simple people to accomplish great things. So glory in your existence here at China, in its hiddenness and ask for the faith to realize more and more the great good you are doing for the Movement and the Church and the world.

...And so your life here at China is in such great imitation of Jesus, Mary and Joseph at Nazareth and such great saints as St. Therese of Lisieux, those saints who lived such a hidden existence. And so first of all I thank you for persevering in this life. I think I have some more than ordinary insight into the greatness you are contributing towards the Movement and the Church and the world. So I thank you very profusely and I also highly encourage you to persevere in this life and to pray for the grace to get a deepened insight into just how great your life is here at China for the cause of Christ....

So in summary, thank you for persevering in your life here. Secondly, pray for a deepened insight into the greatness of your life here, what it means for the Church, the Movement and the world. And thirdly, pray for a great sense of joy for the vocation, the calling Jesus has given you, at least at this time of your life, to your life here in China.

end of Father Carter's Talk
Song: China Song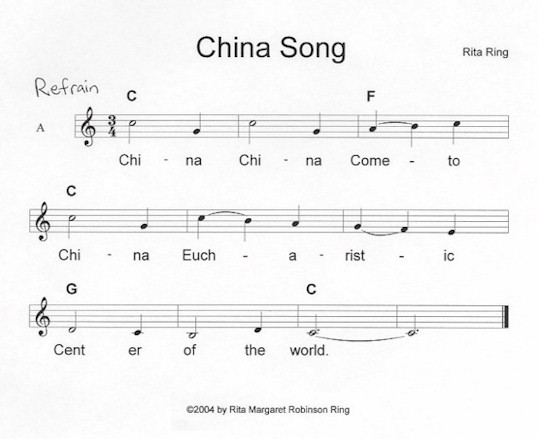 Song: A Song from Jesus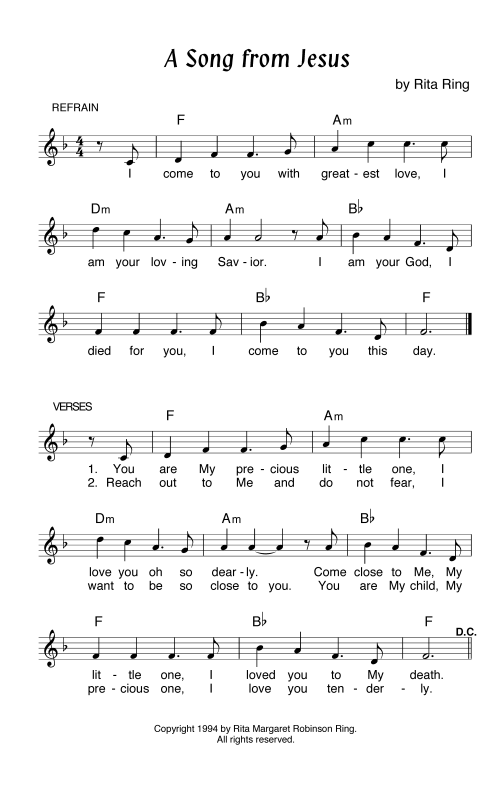 R. Jesus is the Light of the World!
Sing: Jesus, Jesus the Light of the World
How do I bring the Light of Christ
to others?
God has given Fr. Carter these prayers
| | | | | | |
| --- | --- | --- | --- | --- | --- |
| English | Español | Français | Português | Italiano | Polska |

R. to reach the far ends of
the earth –
Mary appeared in Clearwater
to spread these prayers to
pray for the priests, the Church
and the world.
Never before has prayer been
needed so much as it is today in the
world.
Jesus gave us these prayers
23 years ago. It is our
job to pray and spread them.
Jesus promises great
grace to those who pray His
prayers to take them deeper
and deeper in His Heart and
Mary's Heart.
There is so much darkness in
this world. We need to spread
these prayers and writings that
can bring light to men's
hearts.
We pray for the Church to
spread this light – all over
the world.
We reach all hierarchy
with the gift about the
Sunday homilies roots in
the Word and the Eucharist –
the Bread of Life –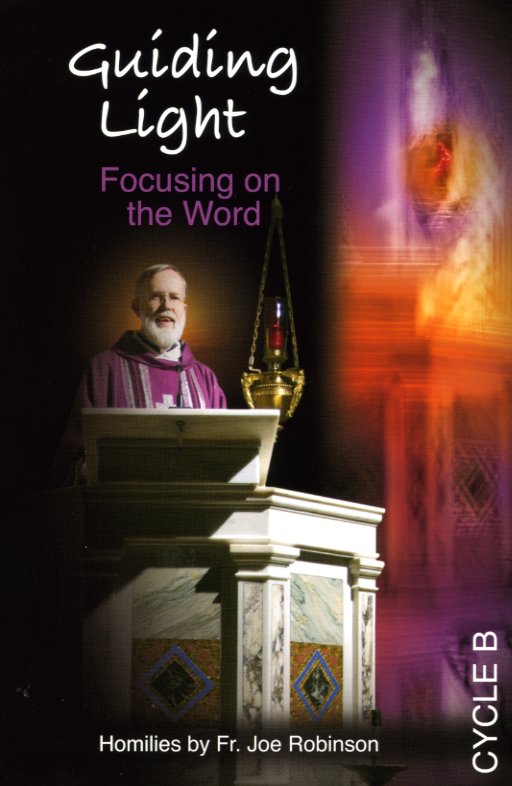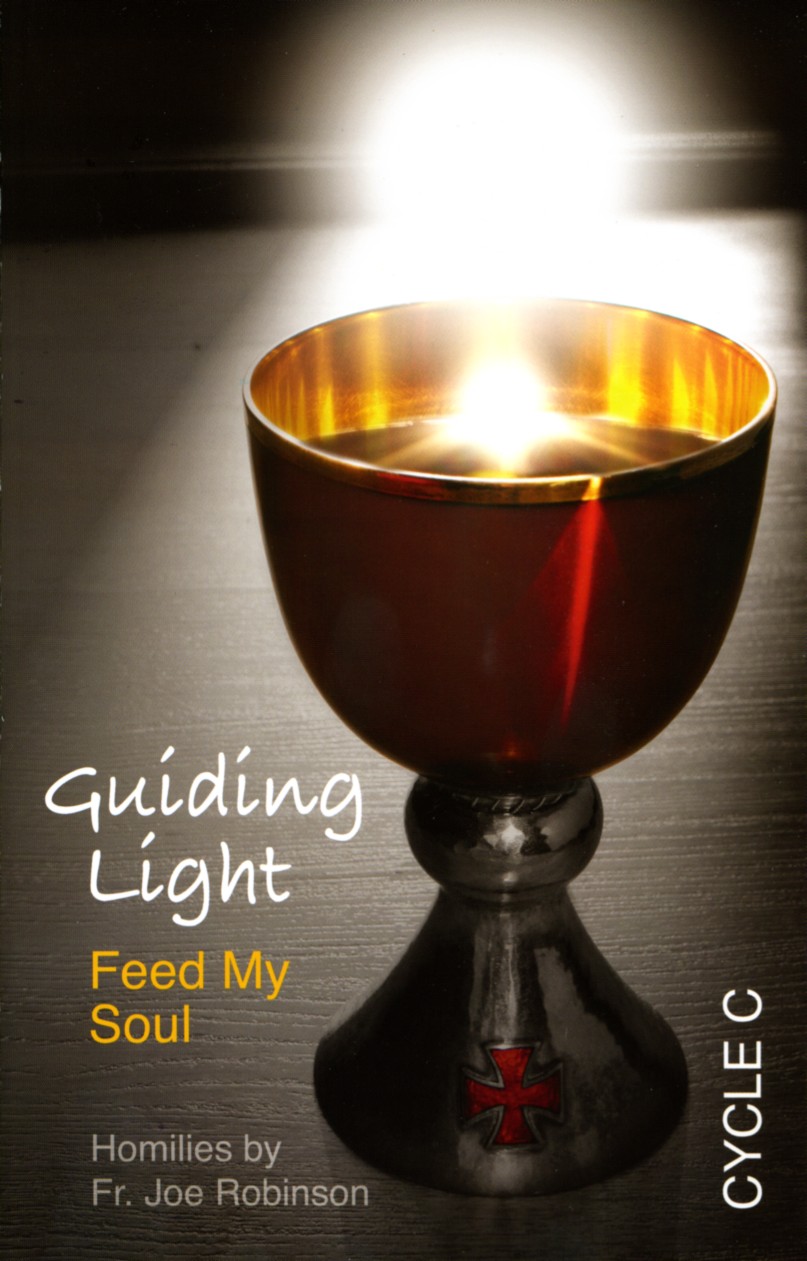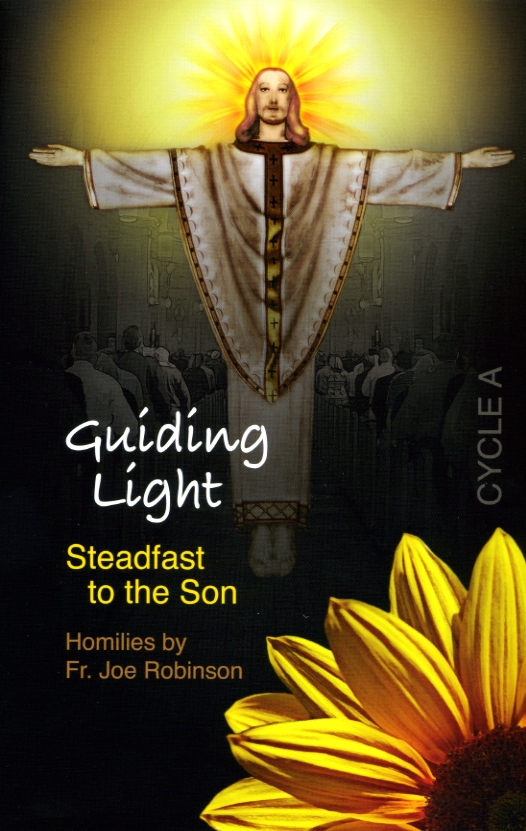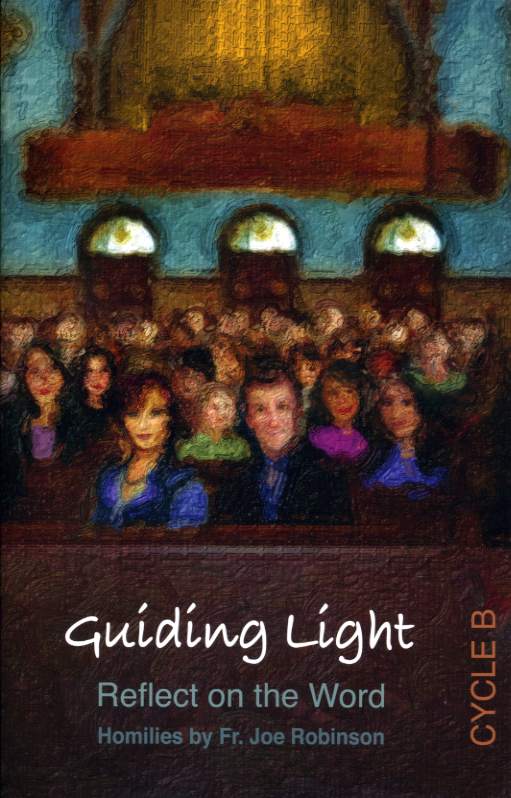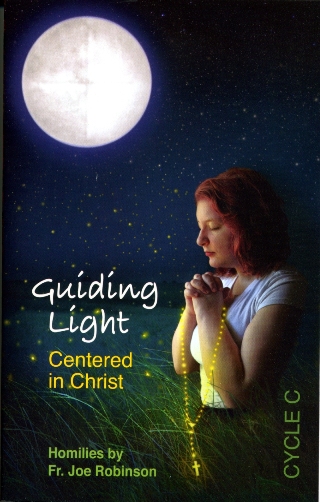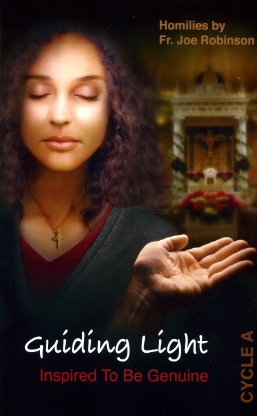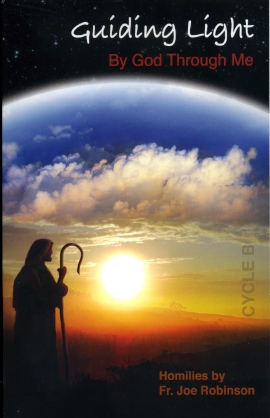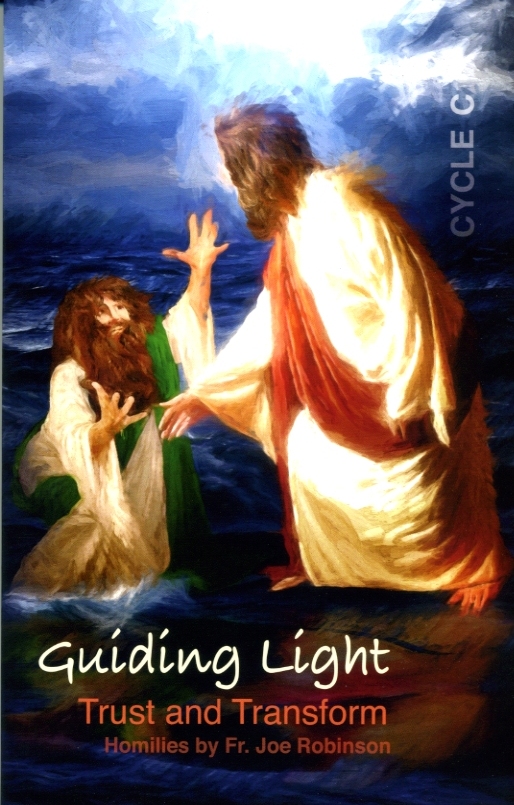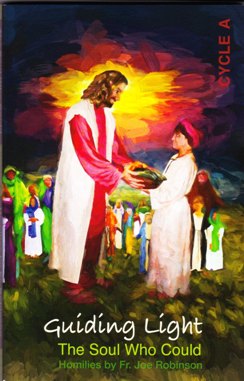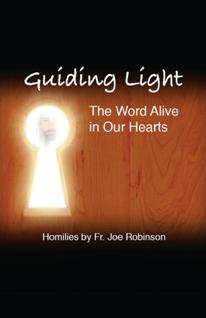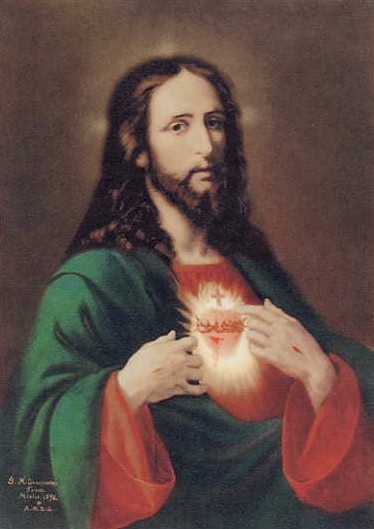 A message for the Earth from Jesus
January 22, 1998
I am the Good Shepherd, these are My prayers, the prayers I give to help renew the Church and the world, all prayer chapters are asked to include these prayers (found in the Shepherds of Christ Prayer Manual). As My Apostles and Shepherds I ask you to encourage all existing Chapters to try to encourage all existing prayer groups to pray the Shepherds of Christ prayers. Encourage all Churches to pray these prayers. It is most urgent that the people of this earth concur with the Father's wishes to begin Prayer Chapters. This is an urgent request from the Good Shepherd. The flock will become one when they have given their hearts to Jesus and Mary. Encourage all priests to pray the Shepherds of Christ prayers. Your world will be lighted with great light as the people of this earth pray these prayers.

My promise is this to you My beloved earth: When you give your heart to Me and spread the devotion to My Sacred Heart, I will write your name In My Heart. I promise to give the greatest graces when you pray these prayers for renewal of the Church and the world and take all who pray them deeply into My Heart. The prayers I give will bring about the reign of My Sacred Heart and the triumph of Mary's Immaculate Heart. I am Jesus Christ, this is My message of January 22, 1998, Please circulate this message to your world. I am the Good Shepherd, I know Mine and Mine know Me and they follow Me. Grace My Shepherds, I will give you the greatest graces for spreading these words to this earth and to your Church. I love you, I am Jesus Christ, the Son of Man, it is the Plan of the Father that Prayer Chapters are begun immediately and the Priestly Newsletter is given to all priests. The Voice of the Good Shepherd speaks through it.

end of January 22, 1998

Mary by day
July 5, 2000

by night
July 5, 2000
All 5ths - Our Lady of Clearwater Florida


July 5, 2000


September 5, 2000


October 5, 2000


November 5, 2000


December 5, 2000
| | | | | |
| --- | --- | --- | --- | --- |
| January 5, 2001 | February 5, 2001 | March 5, 2001 | April 5, 2001 | May 5, 2001 |
| | | | | |
| --- | --- | --- | --- | --- |
| June 5, 2001 | July 5, 2001 | August 5, 2001 | September 5, 2001 | October 5, 2001 |
| | | | | |
| --- | --- | --- | --- | --- |
| November 5, 2001 | December 5, 2001 | January 5, 2002 | February 5, 2002 | March 5, 2002 |
| | | | | |
| --- | --- | --- | --- | --- |
| April 5, 2002 | May 5, 2002 | June 5, 2002 | July 5, 2002 | September 5, 2002 |
| | | | | |
| --- | --- | --- | --- | --- |
| October 5, 2002 | November 5, 2002 | January 5, 2003 | February 5, 2003 | March 5, 2003 |
| | | | | |
| --- | --- | --- | --- | --- |
| April 5, 2003 | May 5, 2003 | July 5, 2003 | August 5, 2003 | September 5, 2003 |
| | | | |
| --- | --- | --- | --- |
| October 5, 2003 | November 5, 2003 | December 5, 2003 | January 5, 2004 |
| | |
| --- | --- |
| February 5, 2004 | March 5, 2004 |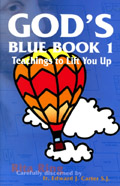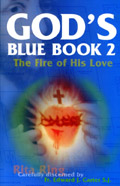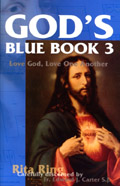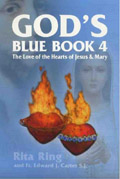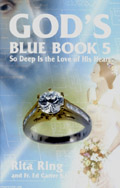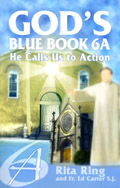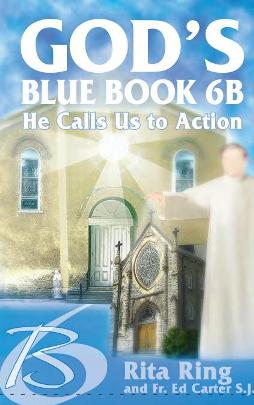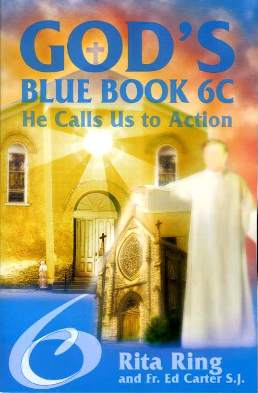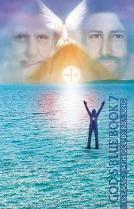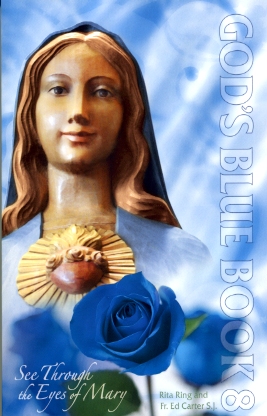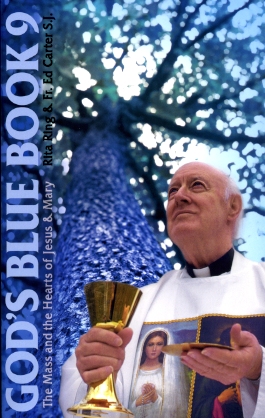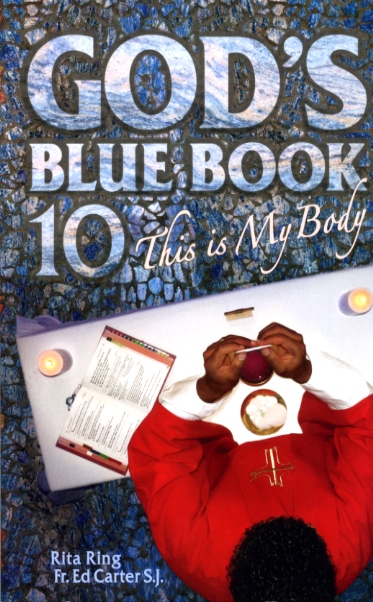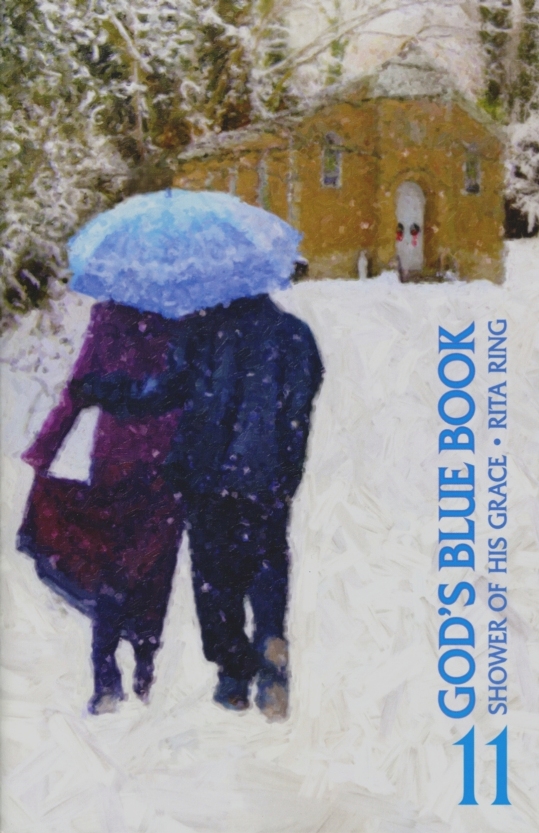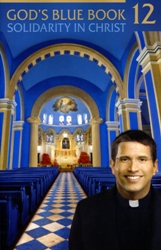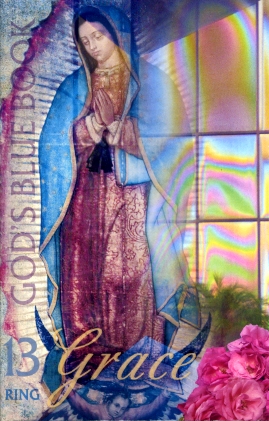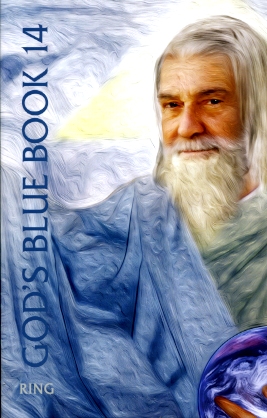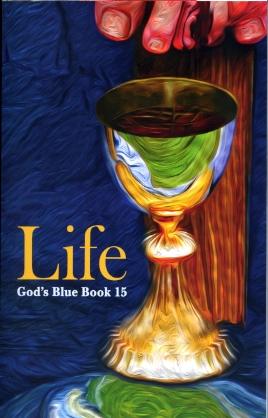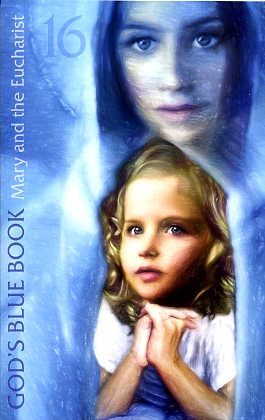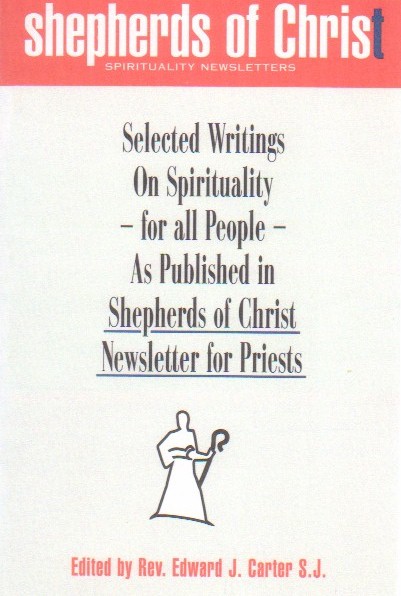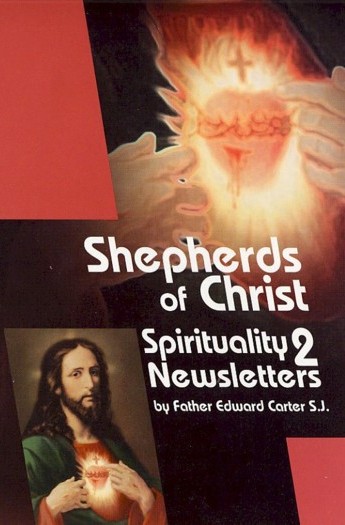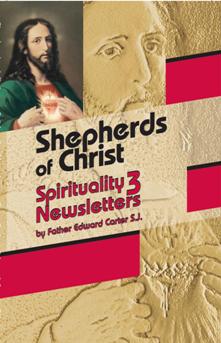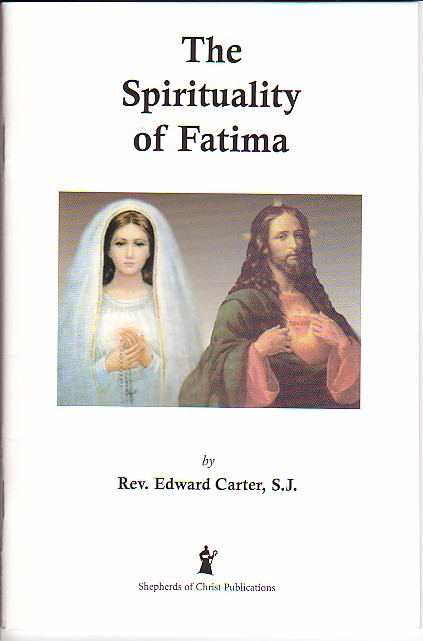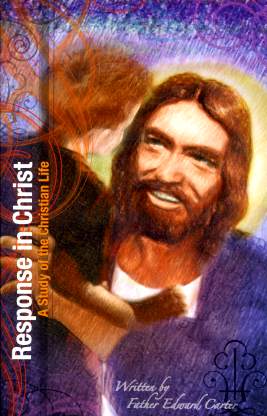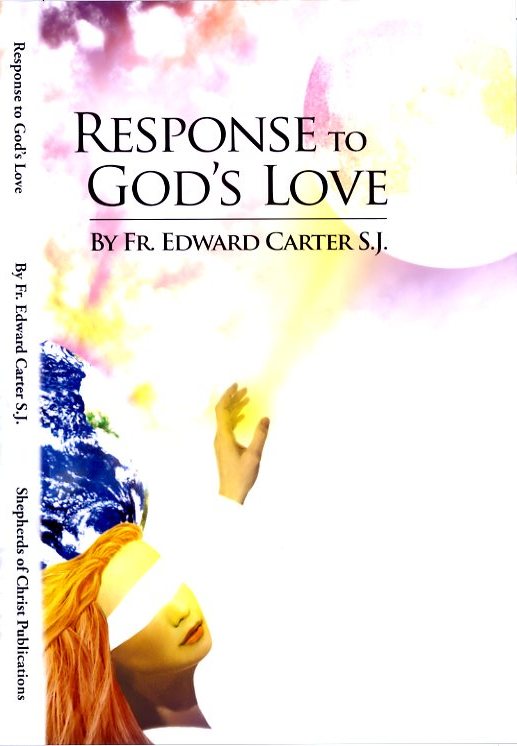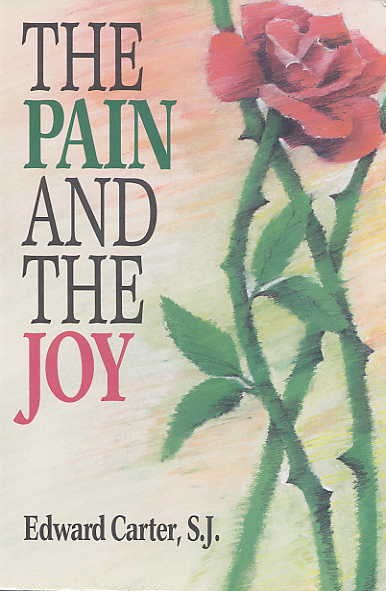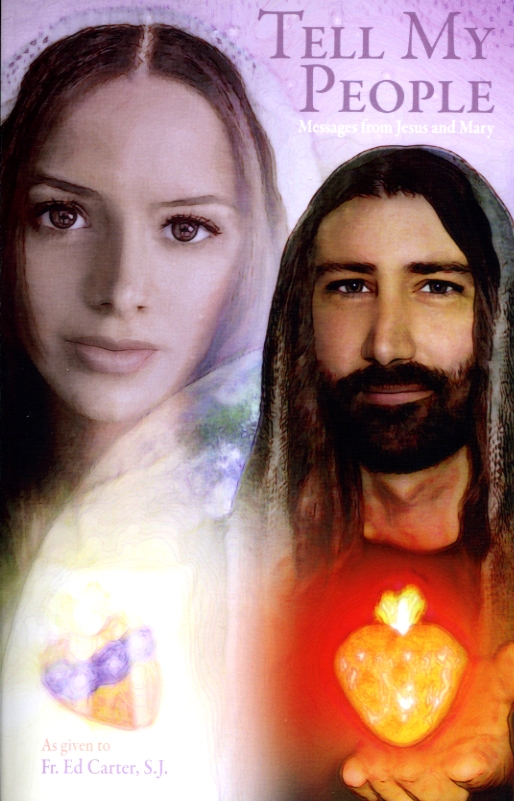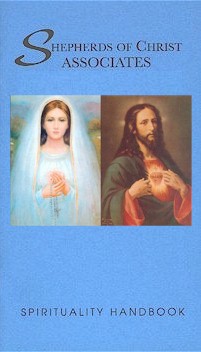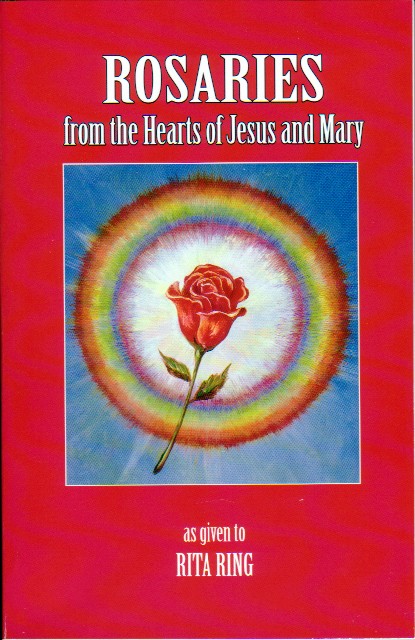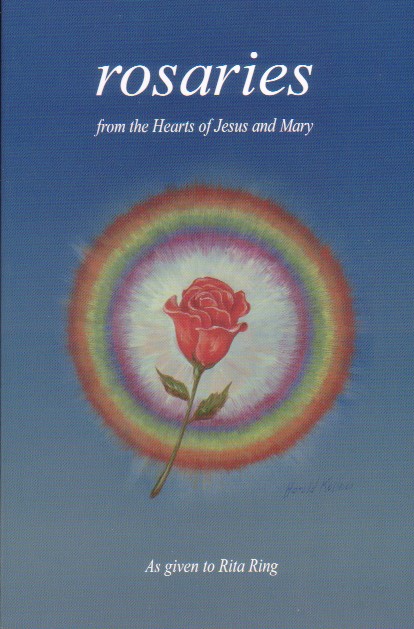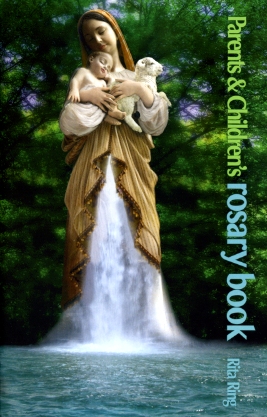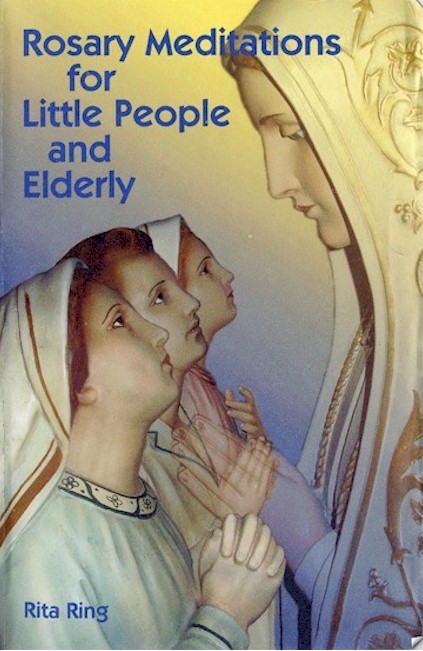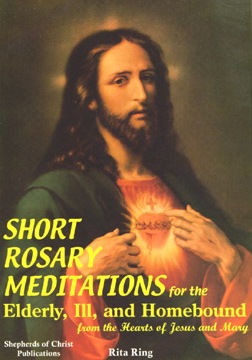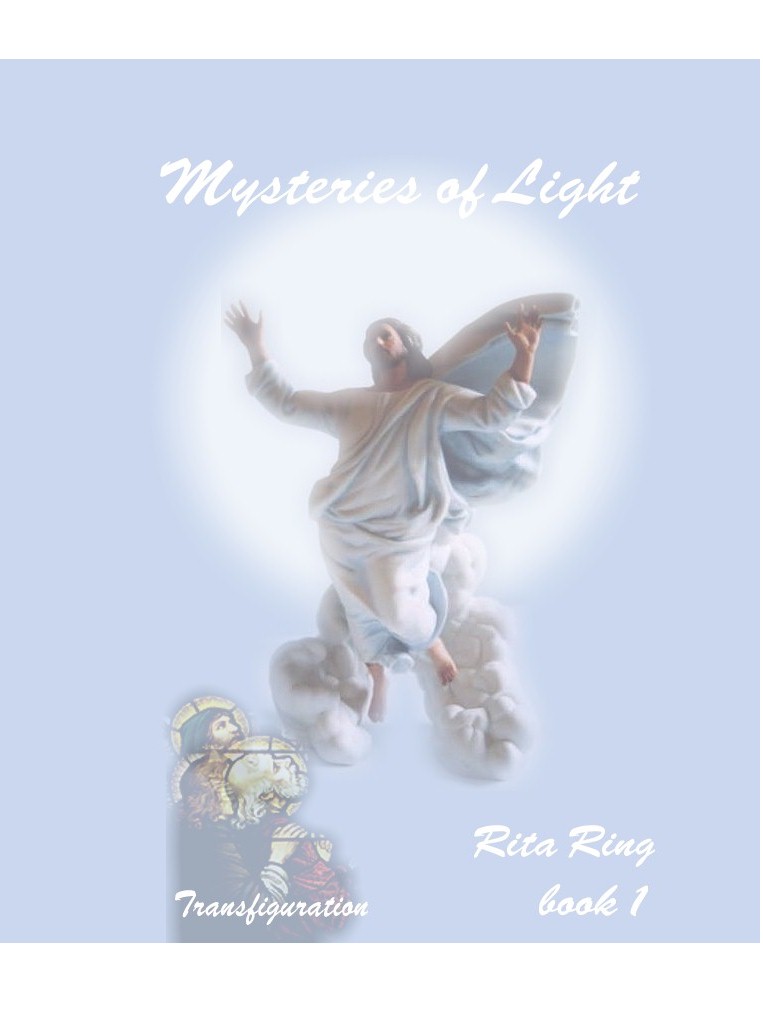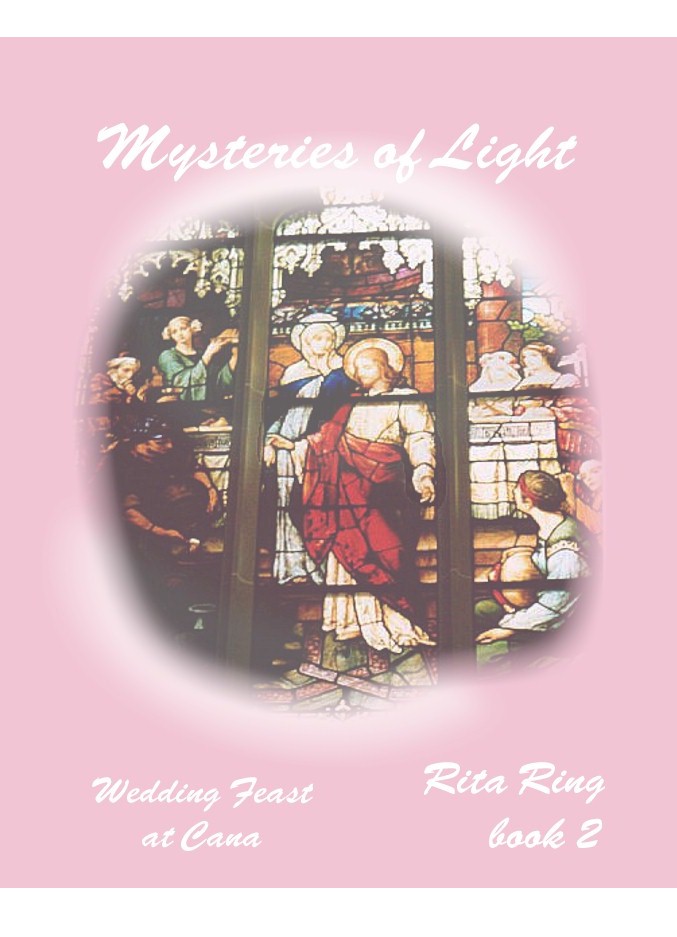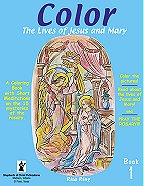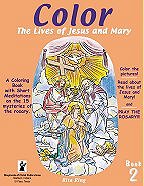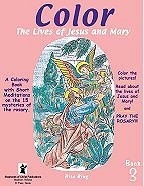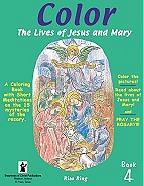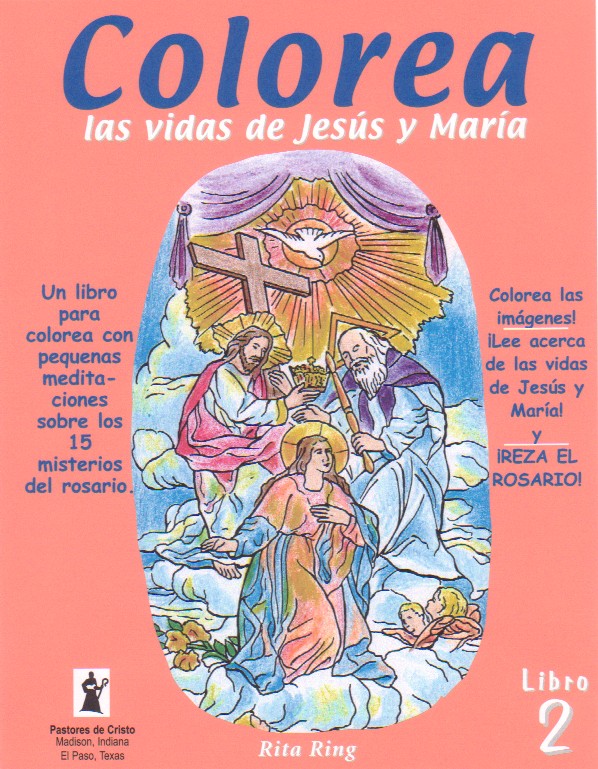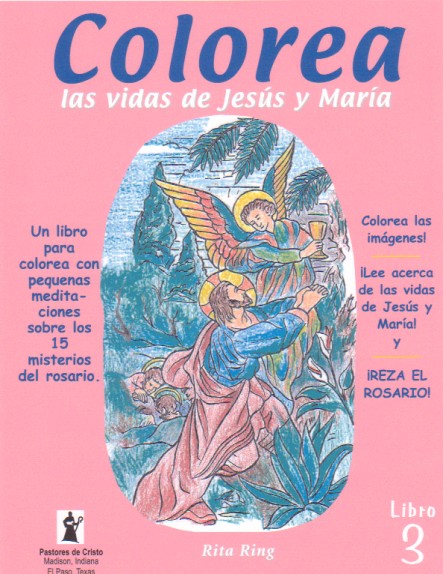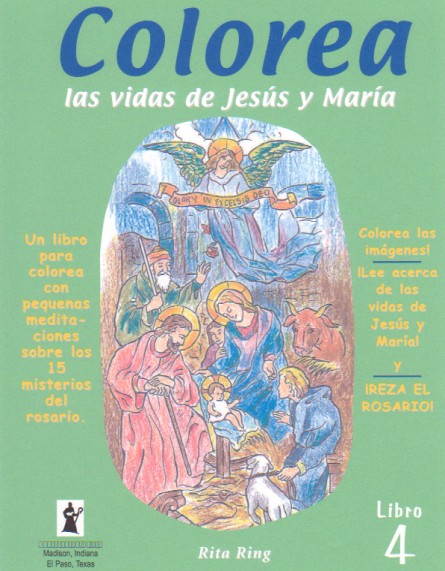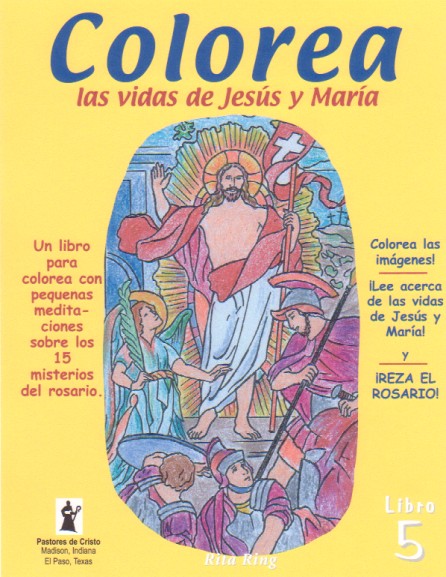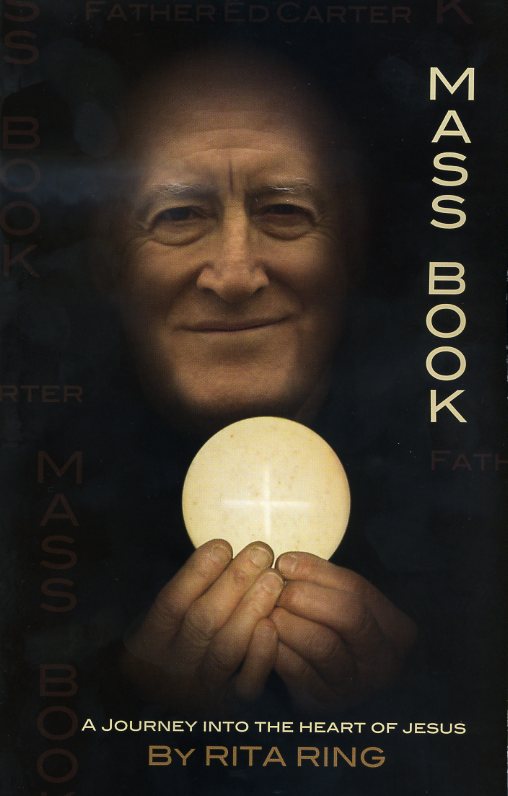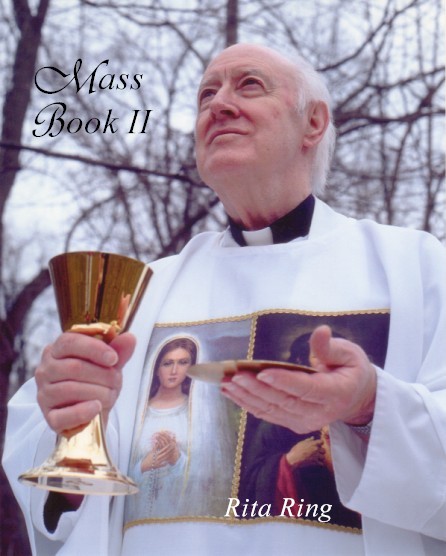 From the Priestly Newsletter

Through the Eucharistic Sacrifice Christ the Lord desired to set before us in a very special way this remarkable union whereby we are united one with another and with our divine Head, a union that no word of praise can ever sufficiently express. For in this sacrifice the sacred ministers act not only as the representative of our Saviour, but as the representative of the whole Mystical Body and of each one of the faithful. Again, in this act of sacrifice, the faithful of Christ, united by the common bond of devotion and prayer, offer to the eternal Father through the hands of the priest, whose prayer alone has made it present on the altar, the Immaculate Lamb, the most acceptable victim of praise and propitiation for the Church's universal need. Moreover, just as the divine Redeemer, while dying on the Cross, offered Himself to the eternal Father as Head of the whole human race, so now, 'in this clean oblation' He not only offers Himself as Head of the Church to His heavenly Father but in Himself His mystical members as well. He embraces them all, yes, even the weaker and more ailing members, with the deepest love of His Heart. (Pope Pius XII, Mystici Corporis AAS. XXXV, 232-233) 7
Note: 7. Pope Pius XII, Encyclical Letter, Mystici Corporis, AAS, XXXV, pp. 232-233.
R. Please help us –

From the Pre-Blue Book
October 5, 1992 - 3:30am

R. Dear Jesus, Give me Your hand to write this book for you. I am your servant. I want to be Your hand to this world. If you, Lord Jesus, would write a book, what would you say?

Jesus: My dear children,

Today I come to deliver a message to each of you. I want to tell you of each person's dignity, of their beauty and their self-worth. Each child is, oh, so uniquely precious to My Most Sacred Heart. Each child is full of the talents I have given to them. Each person is divinely created by God and given all these gifts to be happy and love one another.

The problem comes when you feel you will be left out. That you will be left by another who has trodden on you and will do it again. I see you all as My most precious children. I watch your every move and know all pain and anguish in your heart. My Heart aches, you have insecure feelings about yourself. I came to this earth I died for you. I felt cold, hungry, lonely on this earth. You need not worry that no one knows the pain and anguish in your heart. God created you with such special gifts and talents. It is important for you to raise above your wound and forgive those who hurt you.

You need only turn your will and your life over to Me and I will guide you in all your ways. I have all the Power. Many are not of My ways. The key to life is to recognize your faults, but still know you are this precious gift of My Father a gift to this world. This world is in need of your strength. Running yourself down, blaming others hurting them can cause you misery and pain. At this very moment, you are the precious creation of God!! You must operate with Me in your heart.

You need not run yourself down. I am with you every day guiding your ways, lest your foot stumble and you lose your way. You will not wander far from your path if every day you keep bringing your focus back to Me. If you dare let Me be at the helm, if you dare to really let Me run your life, I will do with you such wonders that you yourself would be amazed. But you will know with such ease when you did these things that you did not do them alone. You will know My power, moving the mountain, My power chipping at the stone, My power working on your hardest problem and you will be set free.

Oh yes, you will be set free and know a serenity that only comes from letting go and letting Me run your life. To you, My child, I have given all that is good. I made you My holy soldier, My warrior in a world of pain and hatred. You are the light that shines in the darkness, you are the coat to a cold child, you are the smile that warms a troubled and lonely heart. You are the comfort for everyone you meet, because My most precious Heart powers you, smiles through you, understands and loves through you.

Love your fellows for Me. There are so many troubled hearts that need to know My love. I can love through you if you let Me, I can be their friend through you if you let Me. I am He who comforts you and you are he who comforts them. My power is endless, it never runs out, there is not a power failure EVER. In your darkest hour, My light shines in the darkness and I say to you, "Oh blessed of My Father, look at yourself with awe, you are My creation, you are indeed so precious to Me, you are My light to this world, you are My hands and My feet and most of all My Heart."

Oh, you are My loving Heart, to those who are bowed down, to those who are lost in the darkness, you carry My smile and wear My armor in a world that is trying to tear one another down with hate and ugliness. There is gentleness, there is love, there is hope in you, if you open yourself up to Me. Be My knight to the world, wear My armor. I am your God and I will protect you from the darkness. Plug into My power, be not afraid, I go before you always and you can rest in My arms when you feel weary. You can put your head in My lap and weep, you will know, I am truly with you and you are My light to this world. I created you so special - to cast out fear in the darkness, to clothe the naked, to give hope to the oppressed, to be as I live in you and love through you and you are My smile and I touch My hurting ones through your love.

You are he who loves this world. You must stay plugged into My power-source This world is hungry for My love. It needs My love, I give to them through you. I am your God and I made you as a gift to the world. You are filled.

Focus on Me and your life will be abundant and whole, joy in suffering, freedom but you can take the knocks because you will know you do not go it alone, but with Me. I love you My precious child.

end of excerpt
Song: Why do we Hurt the Ones We Love?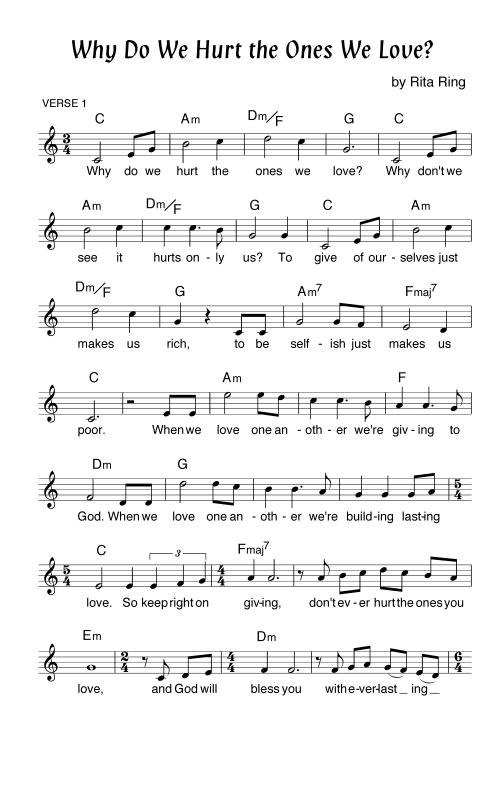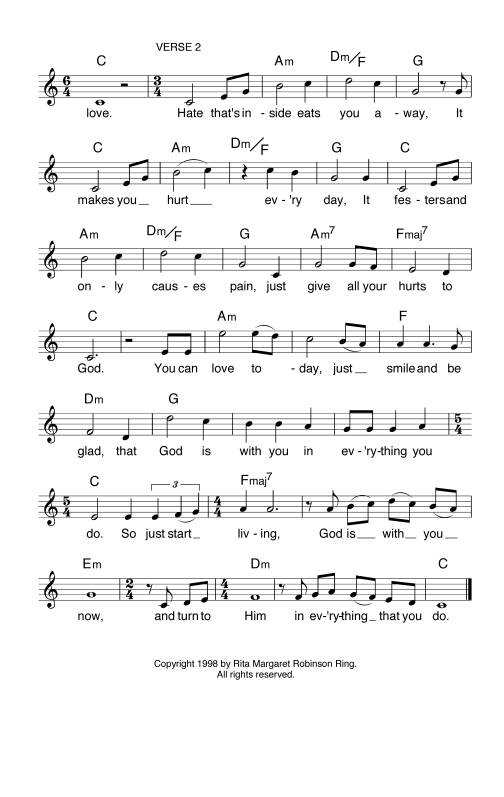 Given
October 29, 2016
R. Please spread blessed holy water
(You can also mix Jesus and Mary water
with your blessed Holy Water if you have it.)
in your yard, around your house,
in the state you live in.
And ask God to bless your state
Ask God to bless the United States
Pray all prayers through the intercession of
Our Lady of CLEAR – WATER.
Ask the Lady of CLEAR - WATER
to help with the blessed water.
Mary has appeared to me for 22 years,
in Ohio and Florida.