Prayer for Grace for our Country
Dear Father united to Jesus in the Holy Sacrifice of the Mass, the Sacrifice of Calvary sacramentally made present, celebrated around the world, in the Holy Spirit. We offer up all we do united to the Mass. We unite in one mind and one heart as members of the mystical body of Christ, with Christ our head in the pure and holy Hearts of Jesus and Mary, through the powerful intercession of Mary with all the angels and saints and souls in purgatory, and we beg for the saving grace, for our country, the United States. Please help us. We further pray for unity to always do the will of God in love. We spread the Blood of Jesus on the leaders and people of the United States and cast the devil into hell. We consecrate our country to the Sacred Heart and Immaculate Heart and all our dioceses, and beg for an outpouring of the Holy Spirit. God help us. We pray for our families, the priests, the Church and the world. In the Name of Jesus please hear us, we pray. We pray for our president and leaders. We pray that we are united as one nation under God to work together in love as God wants.
November 15, 2018
R. God is love and in Him is no darkness.
God first loved us.
We can't give love if in our hearts are hate, pride, anger – seeing others as enemies.
You can't love when God is not in your heart.
God sees us as His little child.
I have to give love to others, it is God's commandment.
Whatever we do to others, we do to Jesus.
Jesus' eyes are so beautiful, full of love.
The devil is hate, lies, in serving satan, obeying satan we are full of sadness.
Joy is in the sinner, like the prodigal son, who returns.
Jesus' arms are open to the child who comes begging for forgiveness and mercy.
God's heart is soft and supple and loving.
The Blue Books change people's lives
The devil hates God getting love.
The devil hates the Blue Books.
This mission is to spread the Blue Books to wounded souls.
Most Sacred Heart of Jesus I trust in Thee.
Easy to say but we must believe it.
We must let go.
Have Jesus the King of our hearts.
Life is fragile, we never know when it will end.
Accidents, every day is a gift from God to us.
When we look at little children we see how tender is God's love.
We see His example –
Jesus showed love always, forgiveness, holiness.
Jesus shed His Blood.
Blood and water from His pierced Heart.
Water for Baptism, Blood for the Eucharist.
The devil hates Jesus.
He wants God under him.
He hates prayer services with Jesus exposed.
The peace we long for is by discerning the spirits and not listening to Satan.
The peace is in God in our hearts in the interior, loving life - one with Jesus.
God loves us because He is love. He first loved us.
He loves sinners.
He wants repentance, conversion.
The sad thing is for a person to live in the deadly sins and let Satan rule their hearts.
God is love.
The Blue Books tell us of this undaunted love.
Love brings empathy for others, care, giving, gentleness, forgiveness, seeking mercy.
God the Father has all the Power. More power than Satan who is trying to tempt people to sin.
God, have mercy on us.
Lamb of God who takes away our sins have mercy on us.
Jesus forgives.
Jesus loves.
Jesus is the Bridegroom of our souls.
Intimacy with God is the mission of the Blue Books.
Satan wants this stopped.
In these times of struggle God gives the message of His love, the Blue Books to the world.
Jesus I trust in You.
The Shepherds of Christ prayers are a privileged moment in Salvation History. These prayers given to Fr. Carter.
This message was given by God to Fr. Carter, S.J. For the renewal of the Church and the world.
There is so much shedding of blood in the 20th century and Jesus gave us these prayers and the Blue Books as a message for the entire world.
Satan has fought the Blue Books, he is hate and hates anyone loving.
Our God-given-task is to spread these prayers and devotion to the Sacred Heart and Immaculate Heart.
What an honor to be called to spread this devotion to the Hearts of perfect love.
What a commission in these times of such darkness. This is God's Movement to help people, to know God's love.
God gives His love freely.
God is love.
God loves those who reject Him.
We see Jesus' love for those who put Him to death.
These messages in God's Blue Book and these prayers giving Devotion to Jesus' Sacred Heart and Mary's Immaculate Heart in the days of darkness we are facing were given by Jesus.

Satan has tried to block these prayers needed for the priests, and the renewal of the Church and the world. NOW more than ever. In the Chaos, confusion, division, hatred we study the wounds of Christ on the 5th. He loved us to his death on the cross and loves us with this burning love now.

Help me to spread these prayers given by God to Fr. Carter for this time – praying for our priests, the Church and the world.

Most Sacred Heart of Jesus we place our trust in Thee.

This is God's instrument for this troubled time.

This is the Mighty Medicine – the Blue Books for us wounded souls.

Jesus I TRUST IN YOU.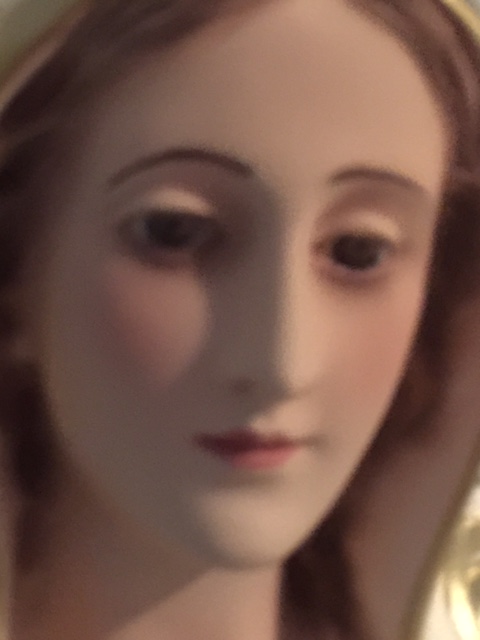 R. Keep running. Keep persevering.
Victory is in God.
Suffering in God brings gain.
You have to control your
self talk.
St. Ignatius gives us the Spiritual
Exercises –
So we will be closer
in oneness with
Jesus.
Pride, anger, envy, jealousy,
slothfulness, gluttony
and lust are deadly
sin.
St. Ignatius talks about
Inordinate Attachments.
From The Spiritual Exercises of St. Ignatius,
by Louis J. Puhl, S.J. p.11

21. SPIRITUAL EXERCISES

Which have as their purpose the conquest of self
and the regulation of one's life in such a way that
no decision is made under the influence of any
inordinate attachment
R. St. Ignatius gives us the
Discernment of Spirits.
A person that lives by
the deadly sins of
pride, greed, envy,
wrath, lust, gluttony,
and sloth
is being spiritually
directed by satan
and serving satan –
A person needs exercise
for their body – they
need the spiritual exercises
of the virtues to grow
spiritually –
Good Habits that
lead to holiness –
A person living in darkness
trusts satan guiding
them and not the
goodness of God.
It is so important to
know what spirit is
guiding us.
Fr. Carter would examine
his conscience two
times daily to see if
he was moving away
from God's will
or doing God's will –
If he was moving away he
prayed to do God's will.
Pray for the grace we
need most.
Jesus said today what
you practice is how
we are. If we practice
faith, hope, love, humility
etc. then we will be
loving and faithful, hopeful,
truthful – full of light
and life.
If a person practices
the deadly sins of
pride, greed, envy, wrath,
lust, gluttony, and sloth
and being divided, dark, chaos, confusion,
then they will have this in their life –
What you practice
so shall you be – God
commands us to love –
We were created in the
image and likeness of God –
We must will to love
others, God and ourselves –
If a person is hateful
and practices it life long
they will act this way –
You have to control
what you tell yourself –
See victory
Put God first –
Be faith-filled
Be loving
Jesus showed us how He
persevered to the end.
He died and rose –
One can keep building the
Kingdom of God while another
tears it down, cries,
plays the victim when
in fact he is the
victimizer and plays
the victim on a pity-pot.
A person can have as a
goal attention, addicted
to excitement, energy for
chaos, confusion –
self-indulgence and
blindness.
A person can trust in
the evil one more than
God.
A mind can be like a monkey
jumping from limb to limb.
The spiritual exercises are to
help us discern the spirits
so our actions are from God.
Thoughts must be disciplined,
actions controlled – we
are accountable and
responsible for our
actions –
We have a free will – we
choose what we do.
Passive - Aggressive behavior
is where a person attacks,
in secret – denies it
\ and says I did nothing
after they did it –
You are responsible how
you treat others –

Matthew 22: 36-40

'Master, which is the greatest commandment of the Law?' Jesus said to him, 'You must love the Lord your God with all your heart, with all your soul, and with all your mind. This is the greatest and the first commandment. The second resembles it: You must love your neighbour as yourself. On these two commandments hang the whole Law, and the Prophets too.'
R. Spiritual Exercises of St. Ignatius
"In the time of desolation
we should never make any
change but remain firm
and constant in the
which guided us the day
before the desolation, or
in the decision to which
we adhered in the
preceding consolation."
As in consolation the good
spirit guides us, in desolation
the evil spirit guides us.
Following this council you
can never find a right
solution.
We must be strong and
virtuous in the spiritual
life, Jesus says.
We avoid secrecy and darkness
and walk in the light –
We walk in hope of eternal
salvation –
The devil works in secrets!!
The devil is an enemy of Christ.
Since the Garden man
has been tempted and fighting
temptation from devils.

Prayer to St. Michael
St. Michael the Archangel, defend us in battle. Be our safeguard against the wickedness and snares of the devil. May God rebuke him, we humbly pray, and do thou, O prince of the heavenly hosts, by the power of God, cast into hell Satan and all the other evil spirits who prowl about the world seeking the ruin of souls. Amen.

R. Jesus is our teacher –
The Mighty Medicine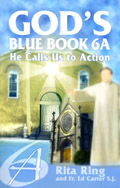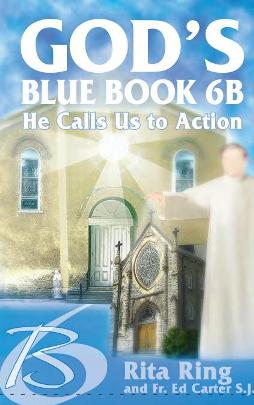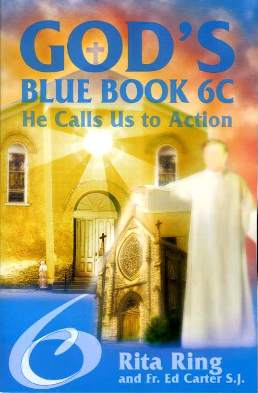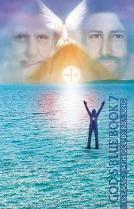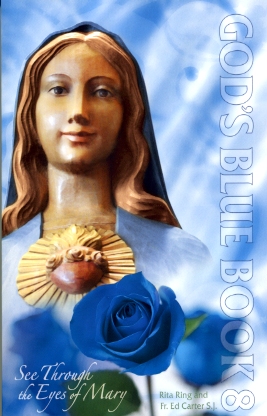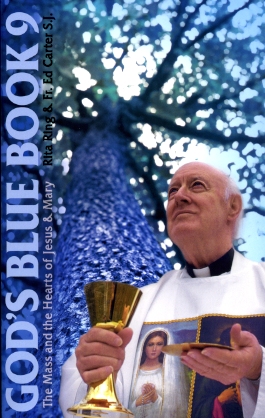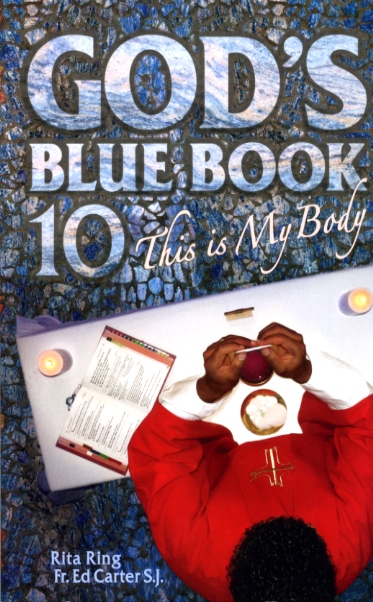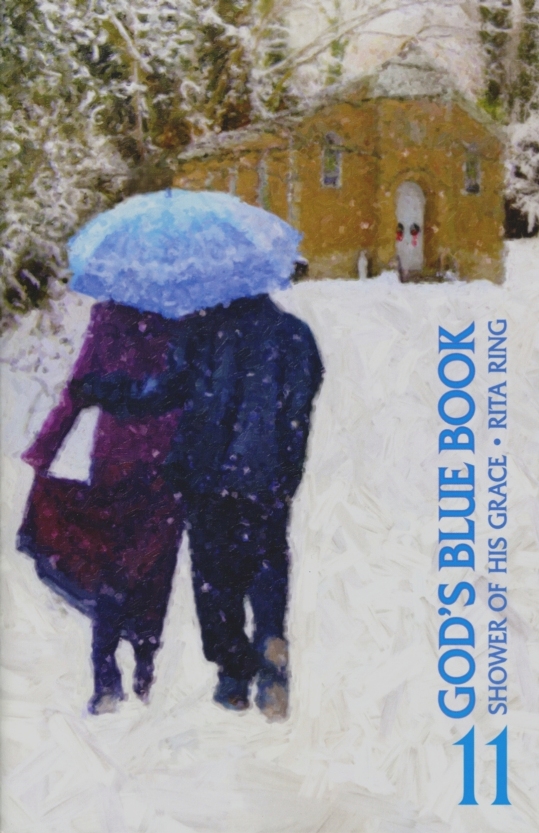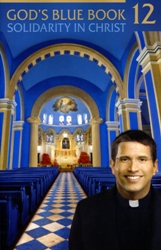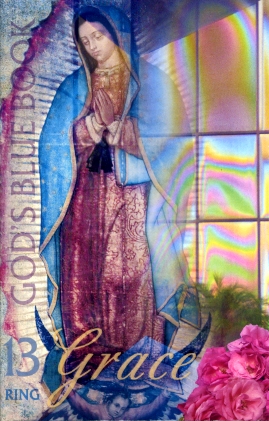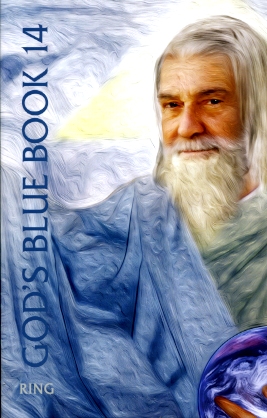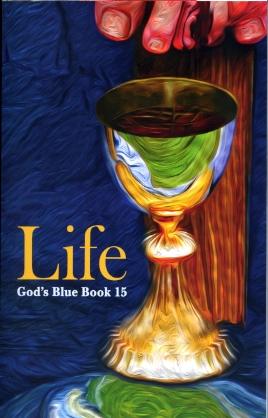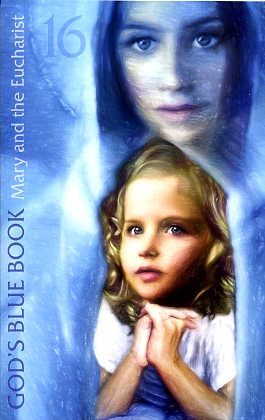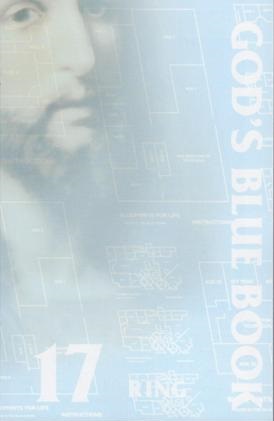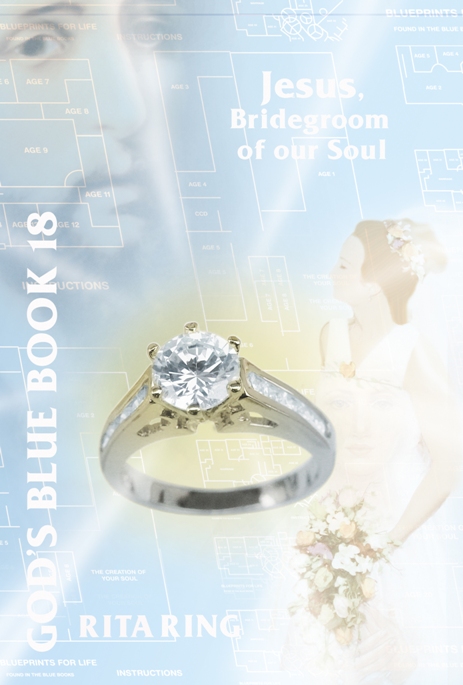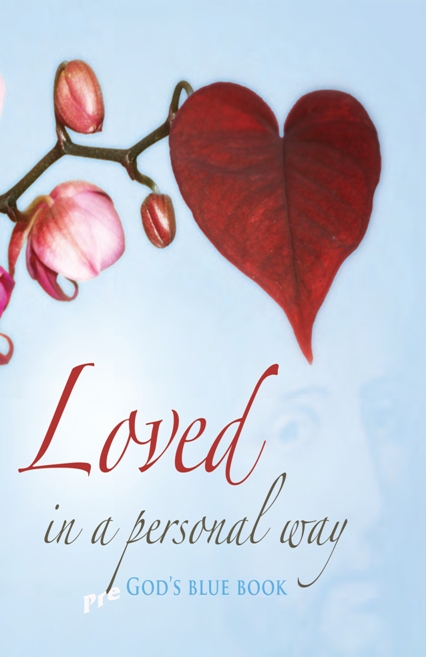 Jesus speaks:
"I paid for your sins.
I was the innocent lamb
led to the slaughter for your
sins. I paid for your sins."
R. We are created in the image
and likeness of Jesus –
What you practice you become.
Jesus: When you exercise division,
chaos, confusion, rebellion,
that is how you act.
Good Spiritual Exercises –
perseverance in faith, trust, hope,
love are spiritual exercises.
A person living by the
deadly sins gives their
trust to satan and opposes
the goodness of God.
Do exercises of faith, hope,
love (virtues) –
Matthew 6: 23-24
But if your eyes is diseased, your whole body will be darkness. If then, the light inside you is darkened, what darkness that will be!

'No one can be the slave of two masters: he will either hate the first and love the second, or be attached to the first and despise the second. You cannot be the slave both of God and of money.
R. Satan talks in people's heads tempting
them to do the deadly sins –
then the person can let satan get
away with it because they don't
want to admit satan is stirring
up hate where there should be love –
division where there should be unity –
So if one is under authority satan stirs
up division with authority if he can
get away with it with a person
giving into satan and letting
him guide them, and then
they deny satan was deceiving
them to get them to fight for him
using them as his instrument –
Who wants to identify with satan's
hate or envy
when we know Jesus is love and loves
us like He says in the Blue Books –
Satan says - Block the Blue Books –
Satan hates the Eucharist –
Satan hates anyone loving
Loving God
Loving - husband and wife
Loving - family
Loving sisters and brothers –
Loving in a community –
Satan says
hate
Matthew 6: 24
'No one can be the slave of two masters: he will either hate the first and love the second, or be attached to the first and despise the second. You cannot be the slave both of God and of money.
R. God told Cain – Satan is knocking
on your door but you can have
power over him –
Cain wouldn't listen to God, he
killed his brother in cold blood –
He listened to satan –
God told Peter
"Tell Satan to get behind you"
A person that gets used to satan
talking in their head can
hear this – "Do what you want,
nobody should tell you what to do."
Shepherds of Christ Priestly Newsletter 2000 Issue 3
The Father's Will for Us - Our Source of Peace
Pope John Paul II instructs us: "The Church, as a reconciled and reconciling community, cannot forget that at the source of her gift and mission of reconciliation is the initiative, full of compassionate love and mercy, of that God who is love (see 1 John 4:8) and who out of love created human beings (see Wisdom 11:23-26; Genesis 1:27: Psalms 8:4-8)…He created them so that they might live in friendship with Him and in communion with one another.

"God is faithful to His eternal plan even when man, under the impulse of the evil one (see Wisdom 2:24) and carried away by his own pride, abuses the freedom given to him in order to love and generously seek what is good, and (instead) refuses to obey his Lord and Father. God is faithful even when man, instead of responding with love to God's love, opposes Him and treats Him like a rival, deluding himself and relying on his own power, with the resulting break of relationship with the One who created him. In spite of this transgression on man's part, God remains faithful in love.

"It is certainly true that the story of the Garden of Eden makes us think about the tragic consequences of rejecting the Father, which becomes evident in man's inner disorder and in the breakdown of harmony between man and woman, brother and brother (see Genesis 3:12 ff; 4:1-16). Also significant is the Gospel parable of the two brothers (the parable of the 'prodigal son'; see Luke 15:11-32) who, in different ways, distance themselves from their father and cause a rift between them. Refusal of God's fatherly love and of His loving gifts is always at the root of humanity's divisions.

"But we know that God…like the father in the parable (of the prodigal son), does not close His heart to any of His children. He waits for them, looks for them, goes to meet them at the place where the refusal of communion imprisons them in isolation and division. He calls them to gather about His table in the joy of the feast of forgiveness and reconciliation.

"This initiative on God's part is made concrete and manifest in the redemptive act of Christ, which radiates through the world by means of the ministry of the Church." 13
13. Pope John Paul II, as in Celebrate 2000!, Servant Publications, pp. 140-141.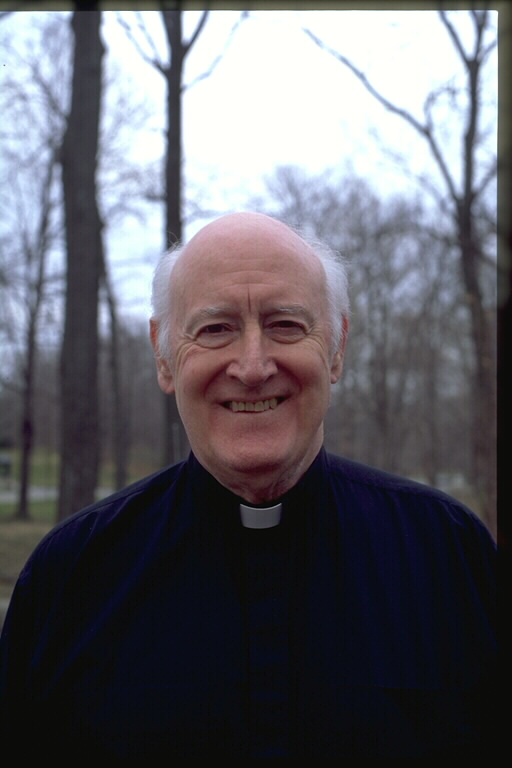 R. Fr. Carter's homily March 14, 2000
9 months before his death.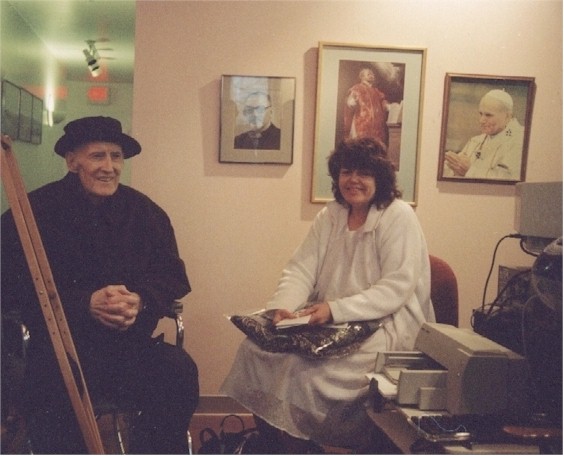 4 days before death
March 14, 2000

Fr Carter's Homily

In today's Gospel, Jesus puts before us that beautiful prayer which He Himself has given us: the Lord's Prayer. And a very key phrase in that prayer is, we pray:


Matthew 6:10

"...your will be done, on earth as in heaven."


This Gospel is taken from Matthew 6 which is part of the Sermon on the Mount - that great Sermon on the Mount which comprises Chapters 5, 6, and 7 of Matthew - and towards the end of that same Sermon on the Mount, Jesus says to us,


Matthew 7:21

'It is not anyone who says to me, "Lord, Lord," who will enter the kingdom of Heaven, but the person who does the will of my Father in heaven.'


So He repeats what is a very key line in the Lord's Prayer, God's will, the Father's will, in love. This was a key of Jesus' life wasn't it? Jesus tells us in another place in the Gospel:


John 8:29

"...for I always do what pleases him."


God's will is our happiness. Every human person desires happiness; it's built into our nature. But sad to say, many throughout human history have sought happiness in a wrongful way, but even in their sinfulness people are actually seeking happiness. But of course in their sinfulness they cannot find that happiness, because it's only adherence, loving adherence to God's will, to the Father's will which gives happiness. And so people have sought, according to their own willfulness, this or that way to achieve happiness. But the further that way, that willful way was from God's will, the less happy they became and the more miserable they became. God's will is our only way to happiness, hard as it is at times. During this time of Lent, let us deepen our desire to do God's will in all things, and one of the chief ways we have of deepening this determination is to purify our prayer life and to enter it with this attitude among others, this attitude which was Samuel's as it's recorded in the Old Testament. From the book of Samuel, first book:


1 Samuel 3: 9-11

So Samuel went and lay down in his place. Yahweh then came and stood by, calling as he had done before, 'Samuel! Samuel!' Samuel answered, 'Speak, Yahweh; for your servant is listening.'


This should be the way we approach prayer, with other attitudes of course, but this is a very key attitude. Often we rush into prayer and we, as it were, start the dialogue with God. "Jesus, Father, Holy Spirit, I need this, I want this, etc., etc." We should always open our prayer, continue our prayer and end our prayer with this basic idea of openness: "Lord, what do you want of me? Speak, Lord, your servant is listening."

This is Father Carter delivering homily

Jesus - as we're soon going to see as we approach Holy Week and Good Friday, His Passion and death - Jesus sought the Father's will in everything, and He did it perfectly in perfect love in everything, even to the brutal death on the cross.

And so, when we find it hard to do God's will, let us look upon our Master Who has gone before us, Who has suffered as no one else with a human nature ever has, ever will - He has suffered more. And He tells us: I have gone before you to show you at what lengths you must go to do the Father's will. I have suffered much more than you will ever suffer, and when you find it most difficult to do the Father's will, come to Me and I will help you shoulder the burden. Because I have also told you in My Gospel this thought: Come to Me you who are weary and find life burdensome and I will refresh you. My yoke is easy, My yoke is sweet and My burden light, My burden light.

So no matter how hard it is to do God's will in the objective order of things, it becomes relatively light if we seek out the strength of Jesus. And of course it's in the Eucharist where we most meet up with that strength. Eucharistic Heart of Jesus, we place our trust in You, help us to live by these words more and more. Thy Father's will be done on earth as it is in heaven.

And also I'd like to bring to your attention, that an aspect of the Father's will for you is that very, very special mission He has given to each of you. During Lent, deepen your resolve to fulfill your mission in Christ Jesus. No one else can do that.

If anyone has a problem with a poor self-image or a poor self-identity, they are not building their existence upon this truth that we, each of us, is in the image of God. Each of us has been given a very, very, very special mission to fulfill, something no one else can accomplish. So God in His will for you has put you here for a very, very, very special reason. So when it's hard to do God's will, especially at those times, remember that the Father, the Son, the Holy Spirit, the Church and the world is depending upon you to fulfill your mission in life which no one else can fulfill. Yes, let us pray that each of us does the Father's will in all things including accomplishing the very special role each of us has been given.


Matthew 6:10

"...your will be done, on earth as in heaven."
end of homily
St. Ignatius gives us the Discernment
of Spirits.
St. Ignatius speaks of this –
Excerpt of The Spiritual Exercises of St. Ignatius, by Louis J. Puhl, S.J. pp.141-146

313. RULES FOR DISCERNMENT OF SPIRITS
I

Rules for understanding to some extent the different movements produced in the soul and for recognizing those that are good to admit them, and those that are bad, to reject them. These rules are more suited to the first week


314. I. In the case of those who go from one mortal sin to another, the enemy is ordinarily accustomed to propose apparent pleasures. He fills their imagination with sensual delights and gratifications, the more readily to keep them in their vices and increase the number of their sins.

With such persons the good spirit uses a method which is the reverse of the above. Making use of the light of reason, he will rouse the sting of conscience and fill them with remorse.

315. 2. In the case of those who go on earnestly striving to cleanse their souls from sin and who seek to rise in the service of God our Lord to greater perfection, the method pursued is the opposite of that mentioned in the first rule.

Then it is characteristic of the evil spirit to harass with anxiety, to afflict with sadness, to raise obstacles backed by fallacious reasonings that disturb the soul. Thus he seeks to prevent the soul from advancing.

It is characteristic of the good spirit, however, to give courage and strength, consolations, tears, inspirations, and peace. This He does by making all easy, by removing all obstacles so that the soul goes forward in doing good.

316. 3. SPIRITUAL CONSOLATION. I call it consolation when an interior movement is aroused in the soul, by which it is inflamed with love of its Creator and Lord, and as a consequence, can love no creature on the face of the earth for its own sake, but only in the Creator of them all. It is likewise consolation when one sheds tears that move to the love of God, whether it be because of sorrow for sins, or because of the sufferings of Christ our Lord, or for any other reason that is immediately directed to the praise and service of God. Finally, I call consolation every increase of faith, hope, and love, and all interior joy that invites and attracts to what is heavenly and to the salvation of one's soul by filling it with peace and quiet in its Creator and Lord.

317. 4. SPIRITUAL DESOLATION. I call desolation what is entirely the opposite of what is described in the third rule, as darkness of soul, turmoil of spirit, inclination to what is low and earthly, restlessness rising from many disturbances and temptations which lead to want of faith, want of hope, want of love. The soul is wholly slothful, tepid, sad, and separated, as it were, from its Creator and Lord. For just as consolation is the opposite of desolation, so the thoughts that spring from consolation are the opposite of those that spring from desolation.

318. 5. In time of desolation we should never make any change, but remain firm and constant in the resolution and decision which guided us the day before the desolation, or in the decision to which we adhered in the preceding consolation. For just as in consolation the good spirit guides and counsels us, so in desolation the evil spirit guides and counsels. Following his counsels we can never find the way to a right decision.

319. 6. Though in desolation we must never change our former resolutions, it will be very advantageous to intensify our activity against the desolation. We can insist more upon prayer, upon meditation, and on much examination of ourselves. We can make an effort in a suitable way to do some penance.

320. 7. When one is in desolation, he should be mindful that God has left him to his natural powers to resist the different agitations and temptations of the enemy in order to try him. He can resist with the help of God, which always remains, though he may not clearly perceive it. For though God has taken from him the abundance of fervor and overflowing love and the intensity of His favors, nevertheless, he has sufficient grace for eternal salvation.

321. 8. When one is in desolation, he should strive to persevere in patience. This reacts against the vexations that have overtaken him. Let him consider, too, that consolation will soon return, and in the meantime, he must diligently use the means against desolation which have been given in the sixth rule.

322. 9. The principal reasons why we suffer from desolation are three:

The first is because we have been tepid and slothful or negligent in our exercises of piety, and so through our own fault spiritual consolation has been taken away from us.

The second reason is because God wishes to try us, to see how much we are worth, and how much we will advance in His service and praise when left without the generous reward of consolations and signal favors.

The third reason is because God wishes to give us a true knowledge and understanding of ourselves, so that we may have an intimate perception of the fact that it is not within our power to acquire and attain great devotion, intense love, tears, or any other spiritual consolation; but that all this is the gift and grace of God our Lord. God does not wish us to build on the property of another, to rise up in spirit in a certain pride and vainglory and attribute to ourselves the devotion and other effects of spiritual consolation.

323. 10. When one enjoys consolation, let him consider how he will conduct himself during the time of ensuing desolation, and store up a supply of strength as defense against that day.

324. 11. He who enjoys consolation should take care to humble himself and lower himself as much as possible. Let him recall how little he is able to do in time of desolation, when he is left without such grace or consolation.

On the other hand, one who suffers desolation should remember that by making use of the sufficient grace offered him, he can do much to withstand all his enemies. Let him find his strength in his Creator and Lord.

325. 12. The enemy conducts himself as a woman. He is a weakling before a show of strength, and a tyrant if he has his will. It is characteristic of a woman in a quarrel with a man to lose courage and take to flight if the man shows that he is determined and fearless. However, if the man loses courage and begins to flee, the anger, vindictiveness, and rage of the woman surge up and know no bounds. In the same way, the enemy becomes weak, loses courage, and turns to flight with his seductions as soon as one leading a spiritual life faces his temptations boldly, and does exactly the opposite of what he suggests. However, if one begins to be afraid and to lose courage in temptations, no wild animal on earth can be more fierce than the enemy of our human nature. He will carry out his perverse intentions with consummate malice.

326. 13. Our enemy may also be compared in his manner of acting to a false lover. He seeks to remain hidden and does not want to be discovered. If such a lover speaks with evil intention to the daughter of a good father, or to the wife of a good husband, and seeks to seduce them, he wants his words and solicitations kept secret. He is greatly displeased if his evil suggestions and depraved intentions are revealed by the daughter to her father, or by the wife to her husband. Then he readily sees he will not succeed in what he has begun. In the same way, when the enemy of our human nature tempts a just soul with his wiles and seductions, he earnestly desires that they be received secretly and kept secret. But if one manifests them to a confessor, or to some other spiritual person who understands his deceits and malicious designs, the evil one is very much vexed. For he knows that he cannot succeed in his evil undertaking, once his evident deceits have been revealed.

327. 14. The conduct of our enemy may also be compared to the tactics of a leader intent upon seizing and plundering a position he desires. A commander and leader of an army will encamp, explore the fortifications and defenses of the stronghold, and attack at the weakest point. In the same way, the enemy of our human nature investigates from every side all our virtues, theological, cardinal, and moral. Where he finds the defenses of eternal salvation weakest and most deficient, there he attacks and tries to take us by storm.

end of excerpt of The Spiritual Exercises of St. Ignatius