Prayer for Grace for our Country
Dear Father united to Jesus in the Holy Sacrifice of the Mass, the Sacrifice of Calvary sacramentally made present, celebrated around the world, in the Holy Spirit. We offer up all we do united to the Mass. We unite in one mind and one heart as members of the mystical body of Christ, with Christ our head in the pure and holy Hearts of Jesus and Mary, through the powerful intercession of Mary with all the angels and saints and souls in purgatory, and we beg for the saving grace, for our country, the United States. Please help us. We further pray for unity to always do the will of God in love. We spread the Blood of Jesus on the leaders and people of the United States and cast the devil into hell. We consecrate our country to the Sacred Heart and Immaculate Heart and all our dioceses, and beg for an outpouring of the Holy Spirit. God help us. We pray for our families, the priests, the Church and the world. In the Name of Jesus please hear us, we pray. We pray for our new president as he takes office. We pray that we are united as one nation under God to work together in love as God wants.

November 4, 2017
31st Sunday Ordinary Time
Malachi 1: 14b, 2: 2, 8-10
Cursed be the rogue who has a male in his flock but pays his vow by sacrificing a blemished animal to me! For I am a great king, says Yahweh Sabaoth, and among the nations my name inspires awe.'

If you will not listen, if you will not sincerely resolve to glorify my name, says Yahweh Sabaoth, I shall certainly lay a curse on you and I shall curse your blessing. Indeed I will lay a curse, for none of you makes this resolve.

But you yourselves have turned aside from the way; you have caused many to lapse by your teaching. Since you have destroyed the covenant of Levi, says Yahweh Sabaoth, so I in my turn have made you contemptible and vile to the whole people, for not having kept my ways and for being partial in applying the law.

'Is there not one Father of us all? Did not one God create us? Why, then, do we break faith with one another, profaning the covenant of our ancestors?

Psalm 130

From the depths I call to you, Yahweh:
Lord, hear my cry.
Listen attentively
to the sound of my pleading!

If you kept a record of our sins,
Lord, who could stand their ground?
But with you is forgiveness,
that you may be revered.

I rely, my whole being relies,
Yahweh, on your promise.
My whole being hopes in the Lord,
more than watchmen for daybreak;
more than watchmen for daybreak

let Israel hope in Yahweh.
For with Yahweh is faithful love,
with him generous ransom;
and he will ransom Israel
from all its sins.

1 Thessalonians 2: 7-9, 13

when we could have imposed ourselves on you with full weight, as apostles of Christ.

Instead, we lived unassumingly among you. Like a mother feeding and looking after her children, we felt so devoted to you, that we would have been happy to share with you not only the gospel of God, but also our own lives, so dear had you become. You remember, brothers, with what unsparing energy we used to work, slaving night and day so as not to be a burden on any one of you while we were proclaiming the gospel of God to you.

Another reason why we continually thank God for you is that as soon as you heard the word that we brought you as God's message, you welcomed it for what it really is, not the word of any human being, but God's word, a power that is working among you believers.

Matthew 23: 1-12

Then addressing the crowds and his disciples Jesus said, 'The scribes and the Pharisees occupy the chair of Moses. You must therefore do and observe what they tell you; but do not be guided by what they do, since they do not practise what they preach. They tie up heavy burdens and lay them on people's shoulders, but will they lift a finger to move them? Not they! Everything they do is done to attract attention, like wearing broader headbands and longer tassels, like wanting to take the place of honour at banquets and the front seats in the synagogues, being greeted respectfully in the market squares and having people call them Rabbi.

'You, however, must not allow yourselves to be called Rabbi, since you have only one Master, and you are all brothers. You must call no one on earth your father, since you have only one Father, and he is in heaven. Nor must you allow yourselves to be called teachers, for you have only one Teacher, the Christ. The greatest among you must be your servant. Anyone who raises himself up will be humbled, and anyone who humbles himself will be raised up.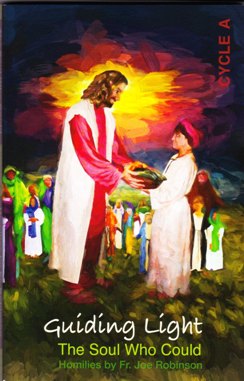 31st Sunday Ordinary Time
October 30, 2005
INTRODUCTION:
(Malachi 1, 14b-2,2b. 8-10; Matthew 23, 1-12) Malachi was a prophet who lived about 400 years before Christ. He was definitely a fire and brimstone type prophet. Our reading begins with Malachi condemning the priests of his day for offering sacrifices unworthy of God. The usual sacrifice a person offered was an animal, usually sheep or oxen. People were bringing in animals for sacrifice that were blind, lame and sick – the kind of animals the owner wanted to get rid of anyway. The priest carried out the sacrifice and probably also had to be bribed in order to accept the animal since the law required that only perfect specimens be used in making a sacrifice to God. Malachi told them to offer that sick or blind animal as a gift to the governor and see if he would be pleased. The people were falling into sin, so Malachi condemned the priests for not teaching the people God's ways. One such thing the priests were telling the people was "everyone who does evil is good in the sight of the Lord, and he delights in them." It sounds like new age theology doesn't it? The last verse of the reading seems to be out of context as Malachi turns his focus to the people and chastises them for breaking God's covenant through sins of adultery, dishonesty and injustice. The reading prepares us for the gospel where Jesus condemns the Jewish leaders of his day.
HOMILY – Malachi and Jesus are dealing with the sinfulness of the religious leaders of their day. The priests in Malachi's day were offering unworthy sacrifices to God and neglecting to teach the people how God wanted them to live. In Jesus' day, the priests (also referred to as the Sadducees) received their share of condemnation from Jesus, but it seems the Pharisees and scholars of the law received the majority of Jesus' criticism. The Pharisees were not priests, but lay leaders, trained in leading the people in Scripture study and in liturgy. They were not all bad people. Remember Nichodemas and Joseph of Arimathea were Pharisees. So was Paul who at first persecuted the followers of Christ but later became the great apostle to the nations. Some of their membership, as we hear in today's gospel, were more interested in looking good rather than in being good. They were interested in using their position to bring glory upon themselves rather than to serve God's people and to lead them to give glory to God. At any time in history we can find leaders, religious or not, who were good leaders or who abused their position. It happens in religion, any religion, and it happens in all levels of society and business. And the abuse of power manifests itself in many ways. It is especially distressing when it happens among religious leaders. They, above all people, should be models of holy living. When I was growing up, the biggest scandals I would hear about were when priests or nuns thought they were little gods, thinking they should be treated as if they were on a pedestal and the world should bow to their demands. That pedestal has crumbled. The Church's voice of authority is simply ignored by many today. The scandal of priests abusing children and the way it was handled by the hierarchy has given the Church's authority a serious blow in our own day. We must remember that society needs authority, and the church needs authority so it does not degenerate into anarchy. I can understand the feelings of those who have walked away from the Church because of some people's abuse of power, but at the same time those who have walked away are missing a lot of good spiritual blessings because they have walked away. Jesus spoke very harshly of the punishment of those who cause scandal. It would be better for them if a great millstone were tied around their neck and they were thrown into the sea. Yet he also says to the people in today's gospel about the Pharisees: "do and observe all things whatsoever they tell you, but do not follow their example." It reminds me of a comment St. Theresa made about a spiritual director. She said she would rather have a learned priest as a spiritual director than a holy one. In other words, she figured she would get better guidance from one who knew what they were talking about than one who didn't. Ideally, of course, the best arrangement would be to have one who was both learned and holy. It's a goal I try to achieve in my own priesthood, but I know I do not always achieve it. I keep asking God's forgiveness for my failures. I am grateful to know that God is a merciful God. In turn I ask forgiveness of anyone I may have let down here at St. Boniface.

Many of you are in positions of authority too, maybe in your work, maybe as parents. Did you ever think that in your close relationships you exercise a kind of authority over others too, because in those relationships you are an influence on another person for better or for worse. Let us, in our prayers, remember all people who have positions of leadership in whatever field they serve that they may use their position to serve well. And may you who influence others in whatever way lead those under your care to know the God of love and to follow him in a sincere way. May you, in all your dealings, be both wise and holy. Amen.
Given September 13, 2017
Sing: Glory Be

Psalm 36: 1-12
Sin is the oracle of the wicked
in the depths of his heart;
there is no fear of God
before his eyes.

He sees himself with too flattering an eye
to detect and detest his guilt;
all he says is malicious and deceitful,
he has turned his back on wisdom.

To get his way he hatches malicious plots
even in his bed;
once set on his evil course
no wickedness is too much for him.

Yahweh, your faithful love is in the heavens,
your constancy reaches to the clouds,
your saving justice is like towering mountains,
your judgements like the mighty deep.

Yahweh, you support both man and beast;
how precious, God, is your faithful love.
So the children of Adam
take refuge in the shadow of your wings.

They feast on the bounty of your house,
you let them drink from your delicious streams;
in you is the source of life,
by your light we see the light.

Maintain your faithful love to those who acknowledge you,
and your saving justice to the honest of heart.
Do not let the foot of the arrogant overtake me
or wicked hands drive me away.

There they have fallen, the evil–doers,
flung down, never to rise again.
Sing: Glory Be
R. Jesus is the Light of Life –
Sing: Jesus, Jesus –
R. God is the unfailing light –
God is absolute truth –
In God are the riches we were
made to share.
Oh God You are great indeed –
Oh God You have all the power –
Sing to the Lord
Praise, Our God –
Let your throats sing of God's glory –
His works are so wonderful –
Today's Readings

Colossians 3: 1-11
Since you have been raised up to be with Christ, you must look for the things that are above, where Christ is, sitting at God's right hand. Let your thoughts be on things above, not on the things that are on the earth, because you have died, and now the life you have is hidden with Christ in God. But when Christ is revealed—and he is your life—you, too, will be revealed with him in glory.
That is why you must kill everything in you that is earthly: sexual vice, impurity, uncontrolled passion, evil desires and especially greed, which is the same thing as worshipping a false god; it is precisely these things which draw God's retribution upon those who resist. And these things made up your way of life when you were living among such people, but now you also must give up all these things: human anger, hot temper, malice, abusive language and dirty talk; and do not lie to each other. You have stripped off your old behaviour with your old self, and you have put on a new self which will progress towards true knowledge the more it is renewed in the image of its Creator; and in that image there is no room for distinction between Greek and Jew, between the circumcised and uncircumcised, or between barbarian and Scythian, slave and free. There is only Christ: he is everything and he is in everything.
Psalm 145: 2-3, 10-11, 12-13
Bet Day after day I shall bless you,
I shall praise your name for ever and ever.


Gimel

Great is Yahweh and worthy of all praise,

his greatness beyond all reckoning.

Yod All your creatures shall thank you, Yahweh,
and your faithful shall bless you.
Kaph They shall speak of the glory of your kingship
and tell of your might,

Lamed making known your mighty deeds to the children of Adam,
the glory and majesty of your kingship.
Mem Your kingship is a kingship for ever,
your reign lasts from age to age.
R. Pray – spend time alone with God
every day to sort out what is
good and bad –
Interior life –
Our hearts are to set on Him –
A busy man with a hard heart
goes out and stirs up crisis,
conflict – He needs peace
in His heart, but he can
turn his back on God –
deny his sin and guilt –
We need to see reality in God –
Not write our own rules –
God gives us the Commandments
God gives us the Word –
We have the Church –
The Word and the Eucharist is the
Bread of Life –
God gives us baptism –
The Father, Son and Holy Spirit dwell in
the graced, baptized soul.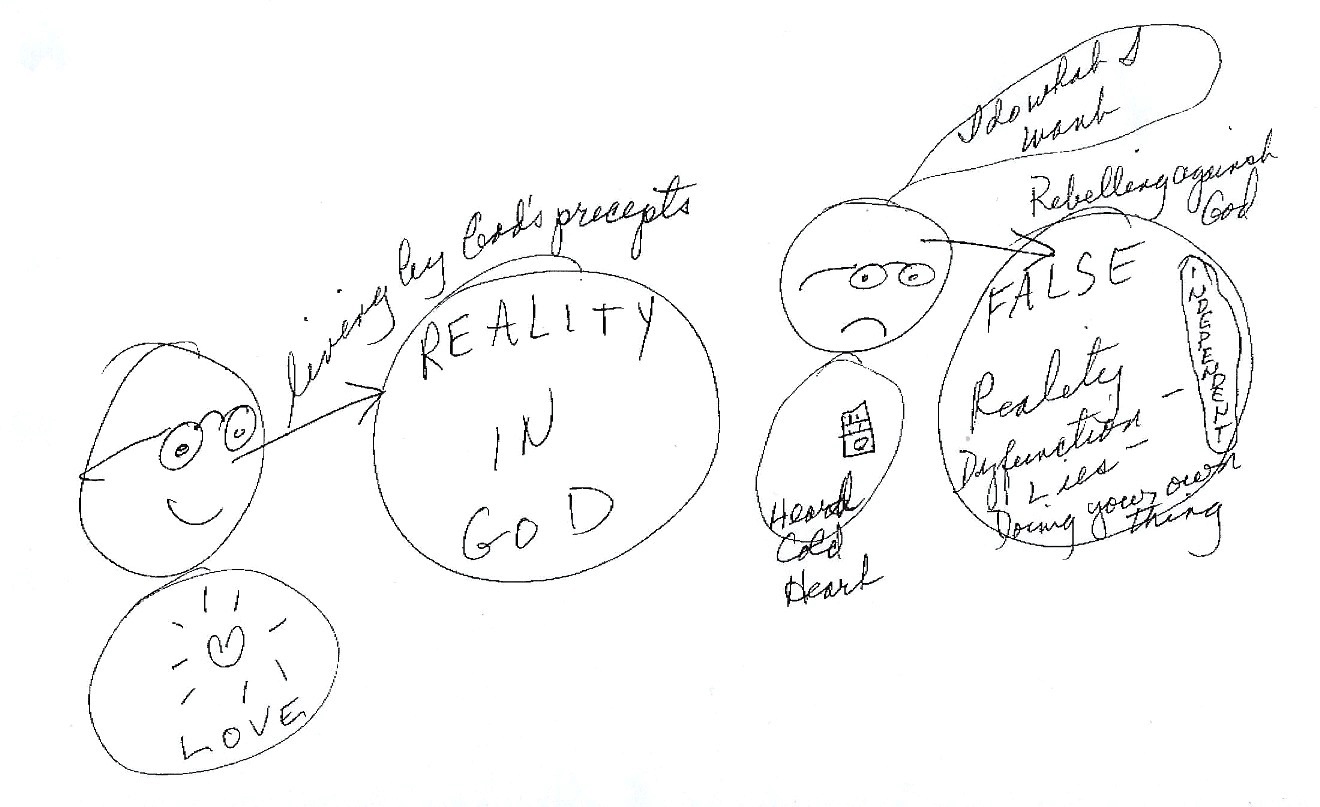 Sing Praise to God –

Psalm 47

Clap your hands, all peoples,
acclaim God with shouts of joy.

For Yahweh, the Most High, is glorious,
the great king over all the earth.
He brings peoples under our yoke
and nations under our feet.

He chooses for us our birthright,
the pride of Jacob whom he loves.

God goes up to shouts of acclaim,
Yahweh to a fanfare on the ram's horn.

Let the music sound for our God, let it sound,
let the music sound for our king, let it sound.
For he is king of the whole world;
learn the music, let it sound for God!
God reigns over the nations,
seated on his holy throne.

The leaders of the nations rally
to the people of the God of Abraham.
The shields of the earth belong to God,
who is exalted on high.
Sing Psalms of Praise to God –

Tobit 4: 15-16, 18-19
Do to no one what you would not want done to you. Do not drink wine to the point of drunkenness; do not let excess be your travelling companion.

'Give your bread to those who are hungry, and your clothes to those who lack clothing. Of whatever you own in plenty, devote a proportion to almsgiving; and when you give alms, do it ungrudgingly.

'Ask advice of every wise person; never scorn any profitable advice. Bless the Lord God in everything; beg him to guide your ways and bring your paths and purposes to their end. For wisdom is not the property of every nation; their desire for what is good is conferred by the Lord. At his will he lifts up or he casts down to the depths of the dwelling of the dead. So now, my child, remember these precepts and never let them fade from your heart.
Sing: Our Father
Sing: Glory Be
R. Let us sing of the discourses of
the Lord –
We are wonderfully made –
God is All Powerful
Sing: Glory Be
R. Dear God we praise and thank You
You are light – in You is
no darkness
God help us to have Your presence
in us, our strength is in
You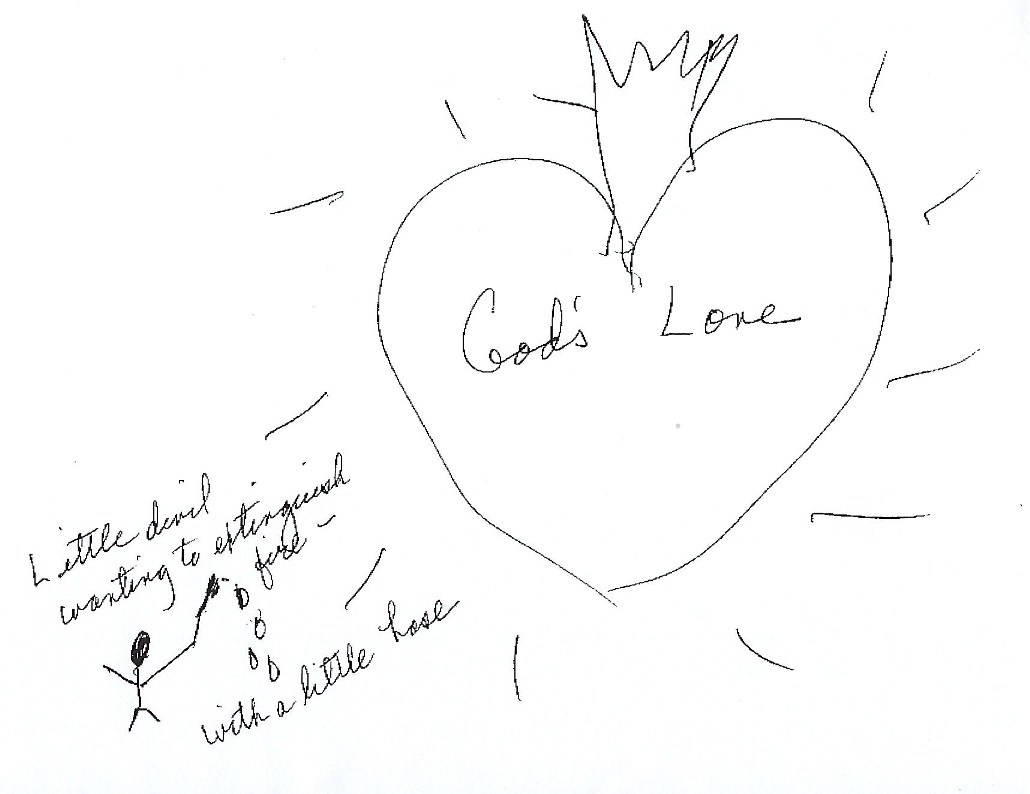 R. O Most Sacred Heart of Jesus, Your Heart
is on fire with love –
never to be consumed –
Burn in my heart –
Dear God come and dwell in me –
Sing: Your Presence Pervades My Soul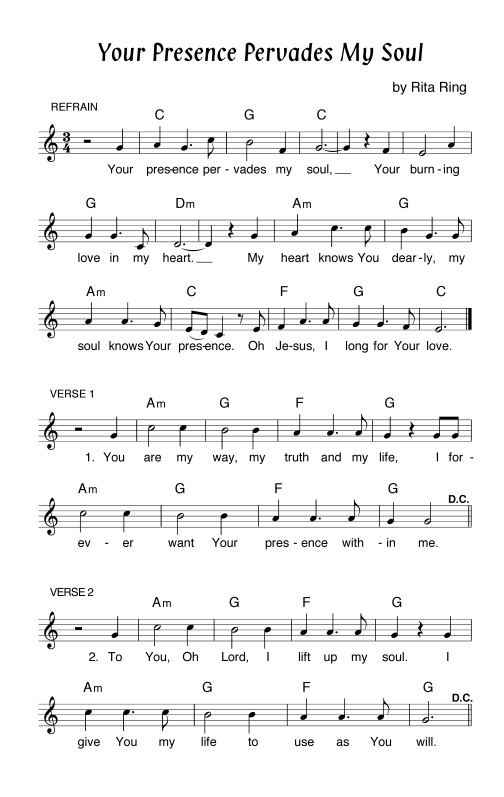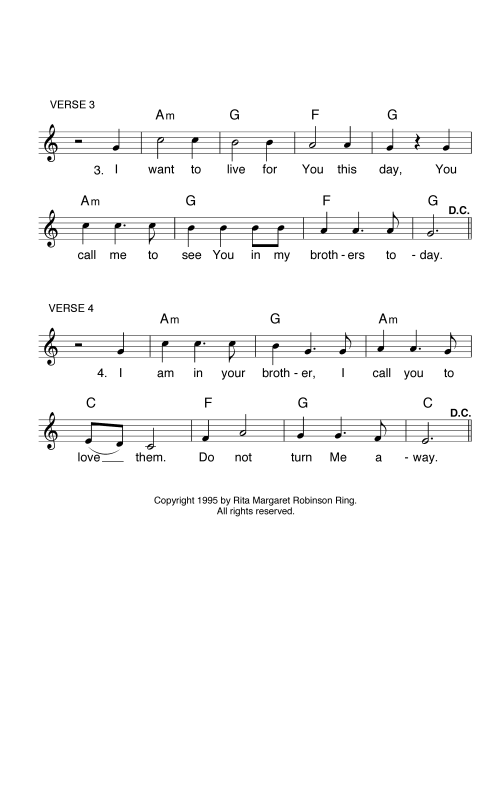 Sing: Immaculate Mary
Sing: To Jesus' Heart All Burning
Sing: I Am Your Sacred Heart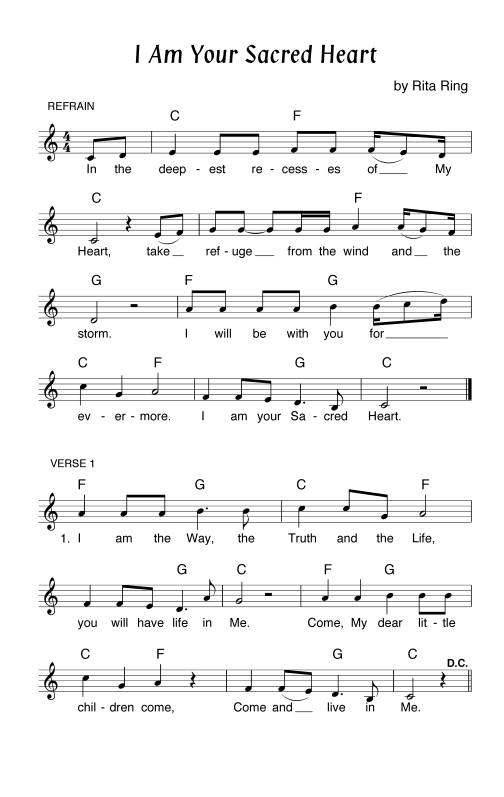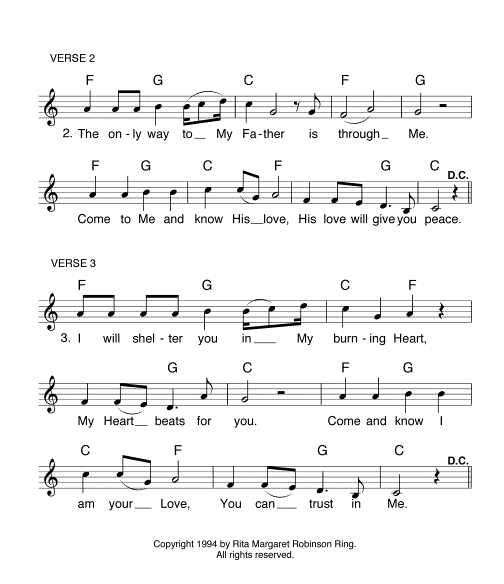 Sing: Give Me Your Heart Oh Jesus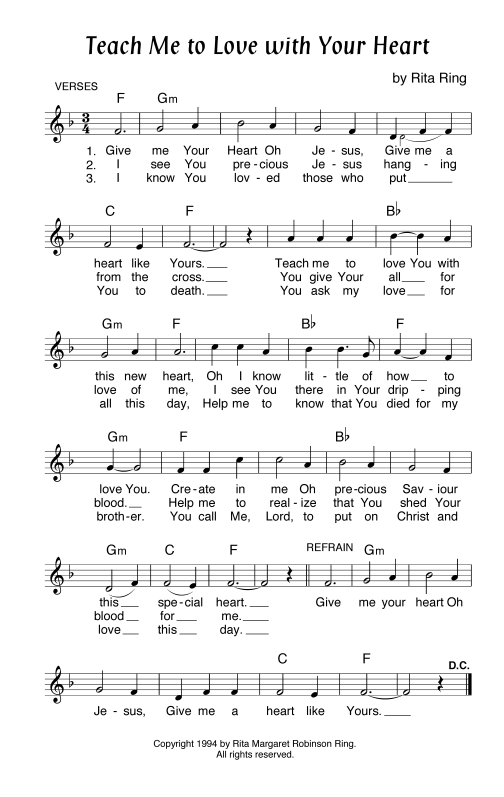 Sing: Jesus, My Lord, My God, My All
R. Dear Sacred Heart
Shower Your blessings on us –
We love You
We adore You
We give ourselves to You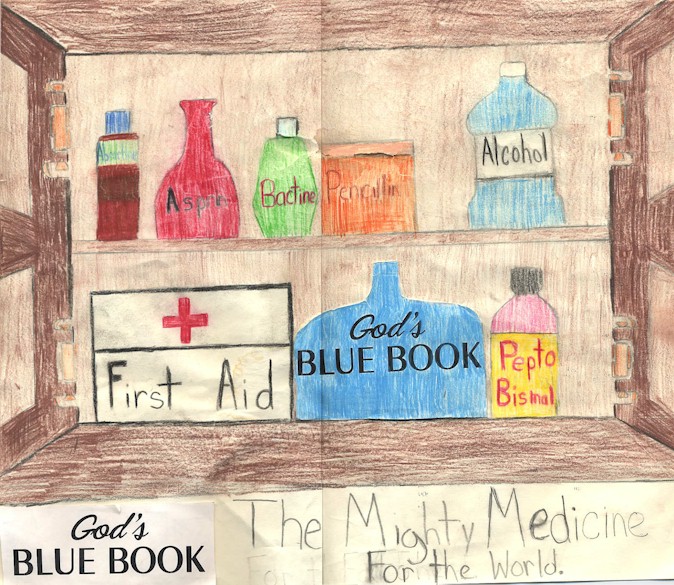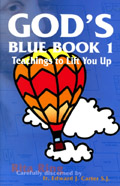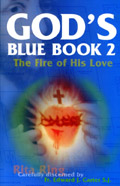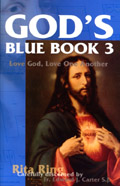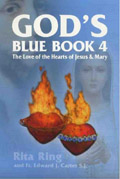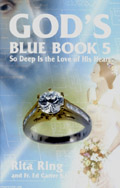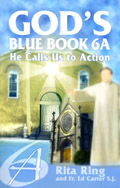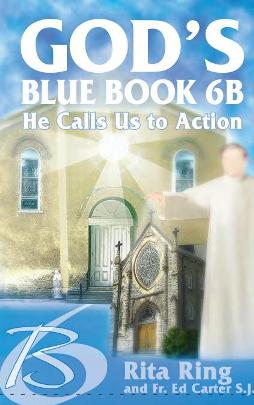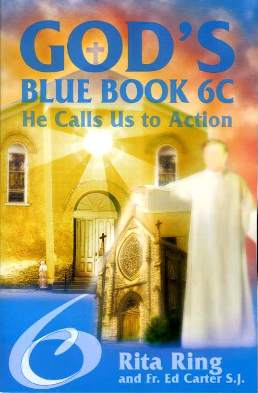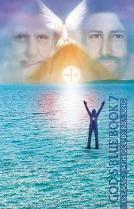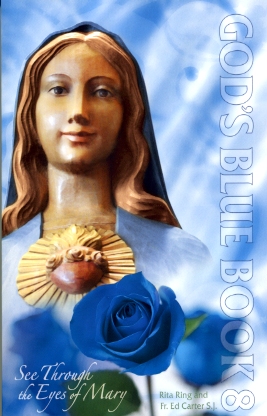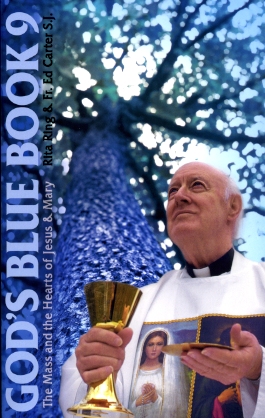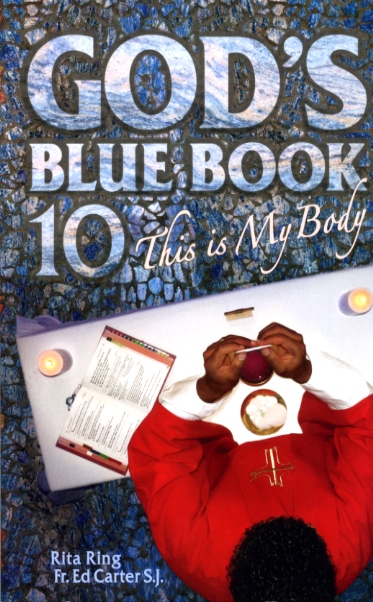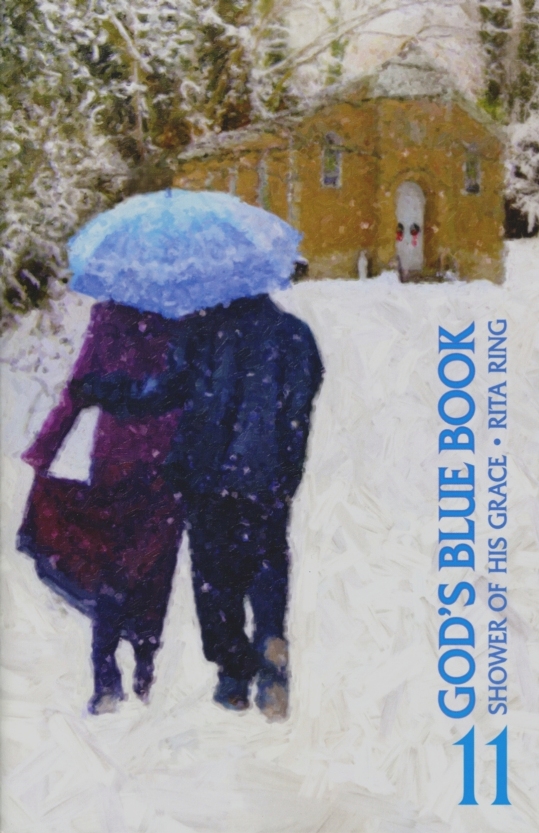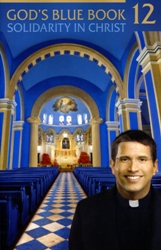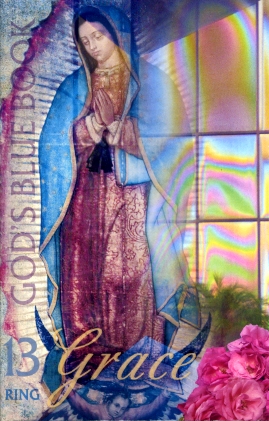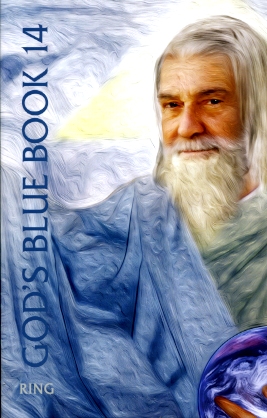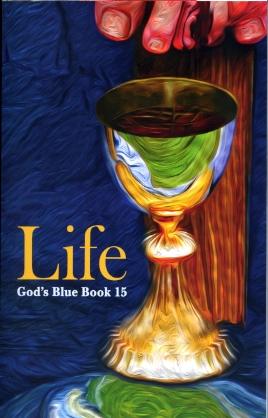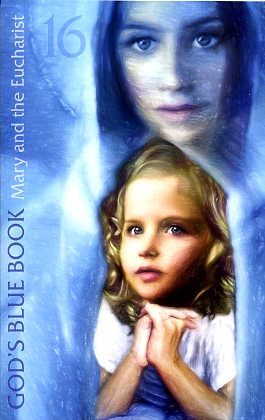 All 5ths - Our Lady of Clearwater Florida


July 5, 2000


September 5, 2000


October 5, 2000


November 5, 2000


December 5, 2000
| | | | | |
| --- | --- | --- | --- | --- |
| January 5, 2001 | February 5, 2001 | March 5, 2001 | April 5, 2001 | May 5, 2001 |
| | | | | |
| --- | --- | --- | --- | --- |
| June 5, 2001 | July 5, 2001 | August 5, 2001 | September 5, 2001 | October 5, 2001 |
| | | | | |
| --- | --- | --- | --- | --- |
| November 5, 2001 | December 5, 2001 | January 5, 2002 | February 5, 2002 | March 5, 2002 |
| | | | | |
| --- | --- | --- | --- | --- |
| April 5, 2002 | May 5, 2002 | June 5, 2002 | July 5, 2002 | September 5, 2002 |
| | | | | |
| --- | --- | --- | --- | --- |
| October 5, 2002 | November 5, 2002 | January 5, 2003 | February 5, 2003 | March 5, 2003 |
| | | | | |
| --- | --- | --- | --- | --- |
| April 5, 2003 | May 5, 2003 | July 5, 2003 | August 5, 2003 | September 5, 2003 |
| | | | |
| --- | --- | --- | --- |
| October 5, 2003 | November 5, 2003 | December 5, 2003 | January 5, 2004 |
| | |
| --- | --- |
| February 5, 2004 | March 5, 2004 |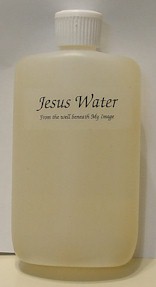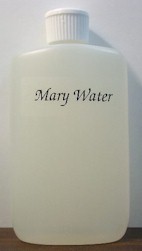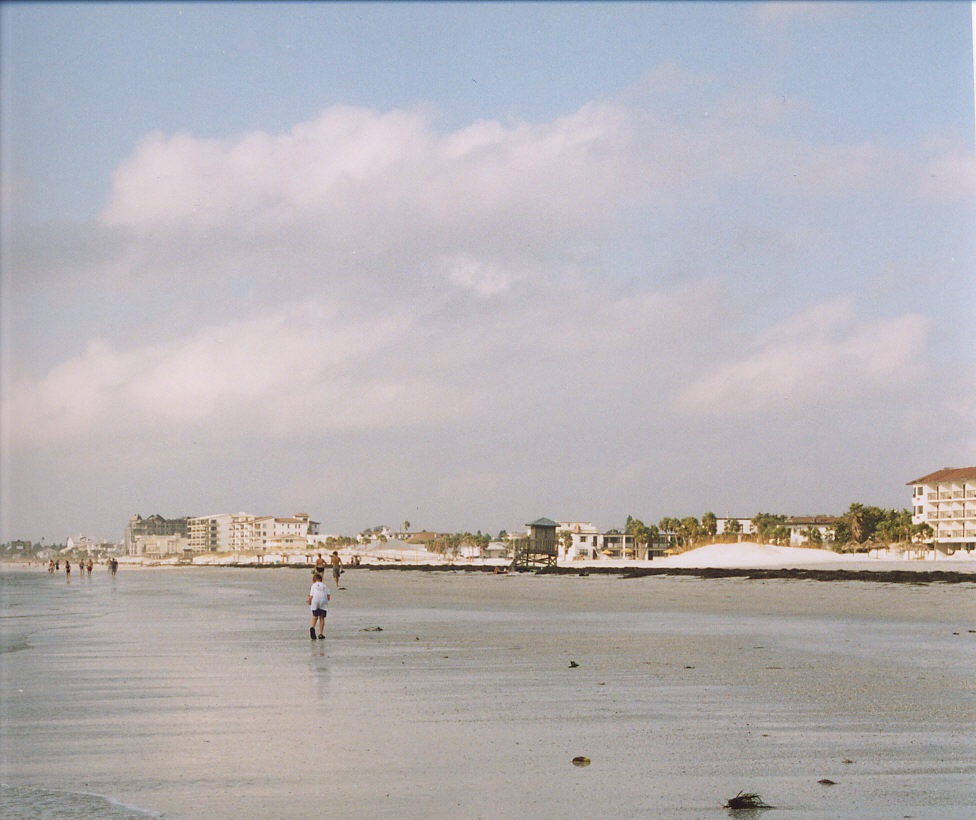 R. We sprayed Jesus and Mary water and
holy water over Florida
toward Orlando I4 then 60
then Florida Turnpike
then 70 going west to
Skyline Bridge –
We put water in gulf at
SKYLINE BRIDGE –
Thank God and praise Him
so –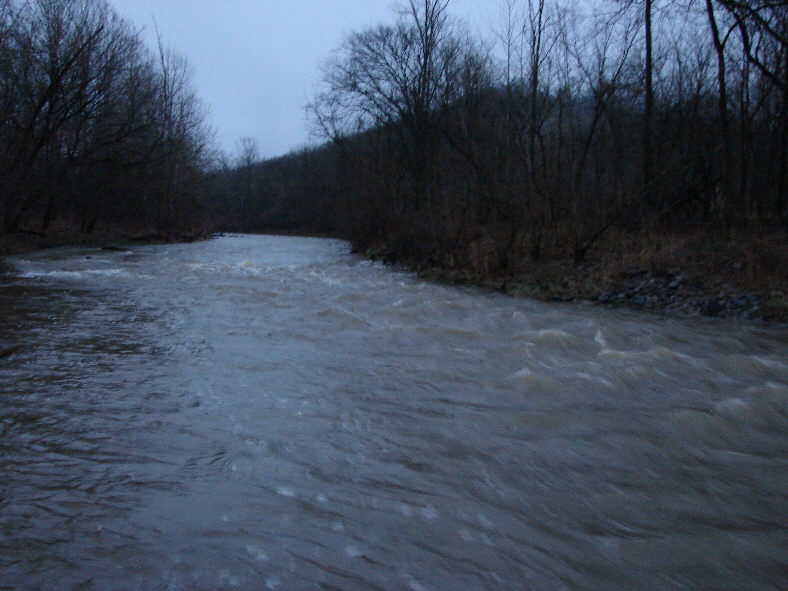 Sing: Glory Be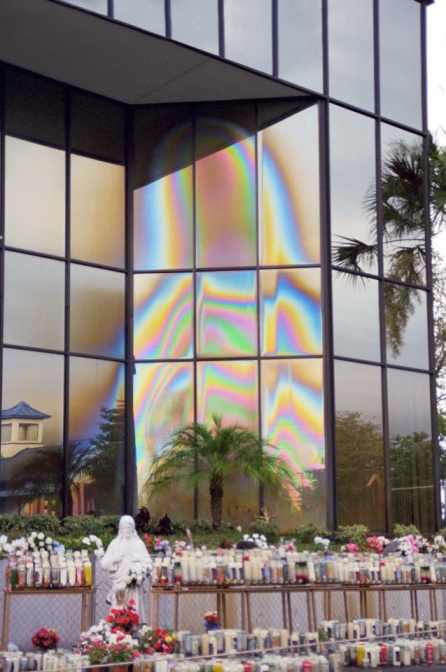 All 5ths - Our Lady of Clearwater Florida


July 5, 2000


September 5, 2000


October 5, 2000


November 5, 2000


December 5, 2000
| | | | | |
| --- | --- | --- | --- | --- |
| January 5, 2001 | February 5, 2001 | March 5, 2001 | April 5, 2001 | May 5, 2001 |
| | | | | |
| --- | --- | --- | --- | --- |
| June 5, 2001 | July 5, 2001 | August 5, 2001 | September 5, 2001 | October 5, 2001 |
| | | | | |
| --- | --- | --- | --- | --- |
| November 5, 2001 | December 5, 2001 | January 5, 2002 | February 5, 2002 | March 5, 2002 |
| | | | | |
| --- | --- | --- | --- | --- |
| April 5, 2002 | May 5, 2002 | June 5, 2002 | July 5, 2002 | September 5, 2002 |
| | | | | |
| --- | --- | --- | --- | --- |
| October 5, 2002 | November 5, 2002 | January 5, 2003 | February 5, 2003 | March 5, 2003 |
| | | | | |
| --- | --- | --- | --- | --- |
| April 5, 2003 | May 5, 2003 | July 5, 2003 | August 5, 2003 | September 5, 2003 |
| | | | |
| --- | --- | --- | --- |
| October 5, 2003 | November 5, 2003 | December 5, 2003 | January 5, 2004 |
| | |
| --- | --- |
| February 5, 2004 | March 5, 2004 |
R. Most Sacred Heart of Jesus is
the fountain of all blessings
protect us from danger
heal us in body, mind and
soul –
We love You –
Amen
Sing: Oh Lord Hear Our Prayer
Sing: Answer Me
Sing: A Song from Jesus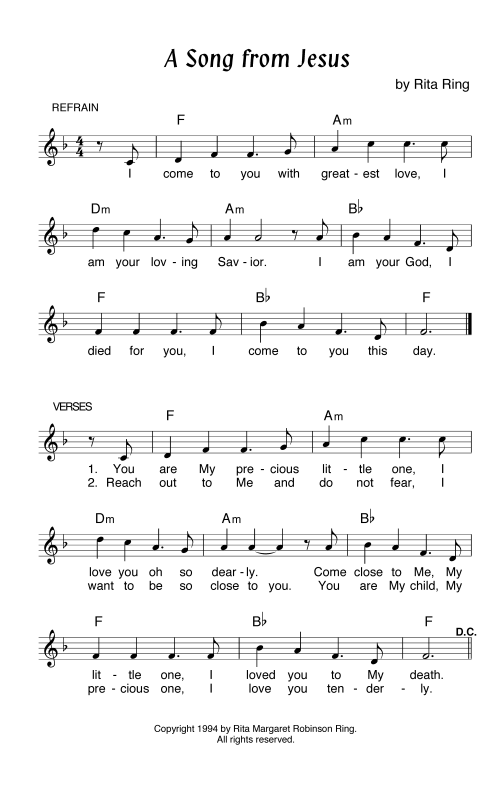 From September 9, 2017
R. Do you live the Mysteries?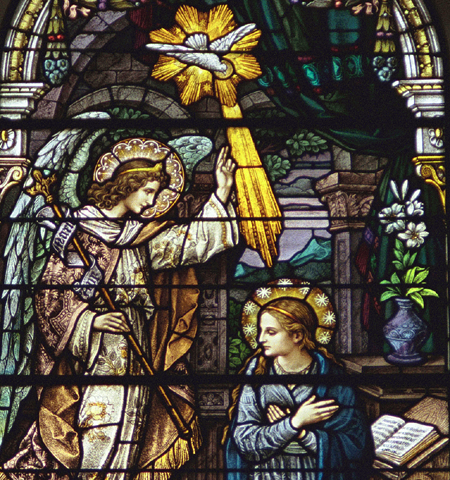 The Annunciation
R. Mary saying "yes" to God's unique
call for her.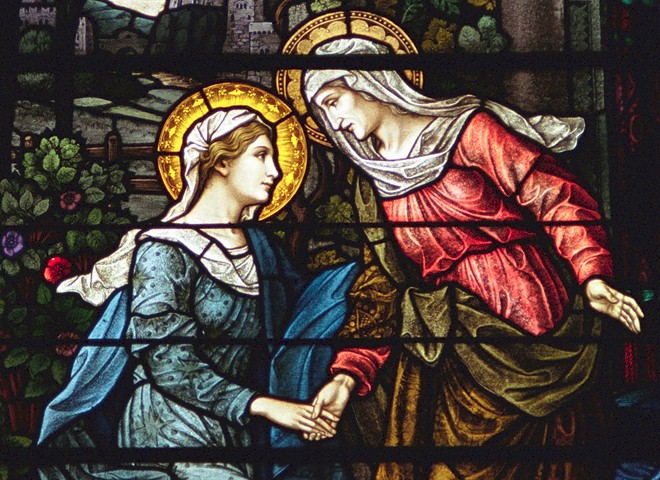 The Visitation
Luke 1: 46-55
And Mary said:

My soul proclaims
the greatness of the Lord
and my spirit rejoices
in God my Saviour;
because he has looked upon
the humiliation of his servant.
Yes, from now onwards
all generations will call me blessed,
for the Almighty
has done great things for me.
Holy is his name,
and his faithful love extends age after age
to those who fear him.
He has used the power of his arm,
he has routed the arrogant of heart.
He has pulled down princes
from their thrones
and raised high the lowly.
He has filled the starving with good things,
sent the rich away empty.
He has come to the help
of Israel his servant,
mindful of his faithful love
—according to the promise
he made to our ancestors—
of his mercy to Abraham
and to his descendants for ever.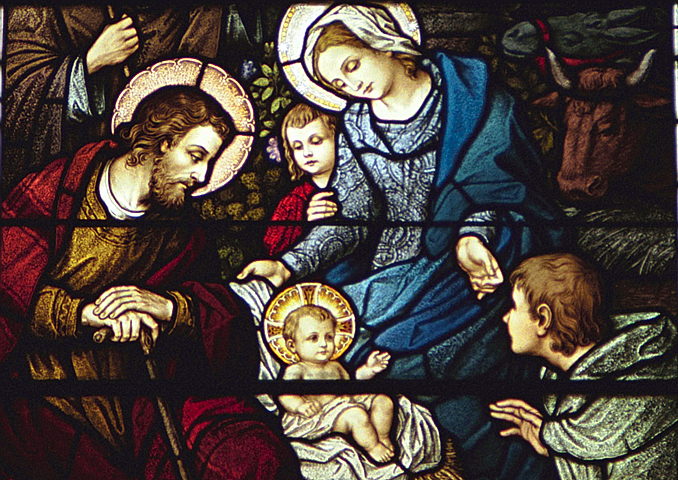 The Birth of Jesus
R. Being born into God's plan
Birthing more and more into holiness
Birthing more and more into love
Birthing more and more into God's will and loving God's will.
NOT WILLFUL
Surrender
Sing: Silent Night –
Sing: Angels we have Heard on High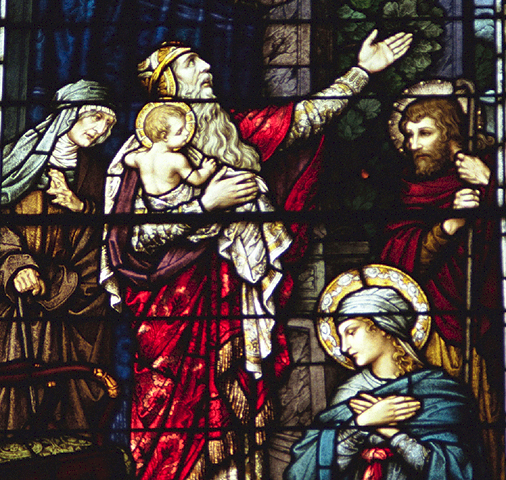 The Presentation
R. Living the cross of Christ in our lives
Following in His footsteps
helping to bring down grace
Sing: Little Baby Hands and Feet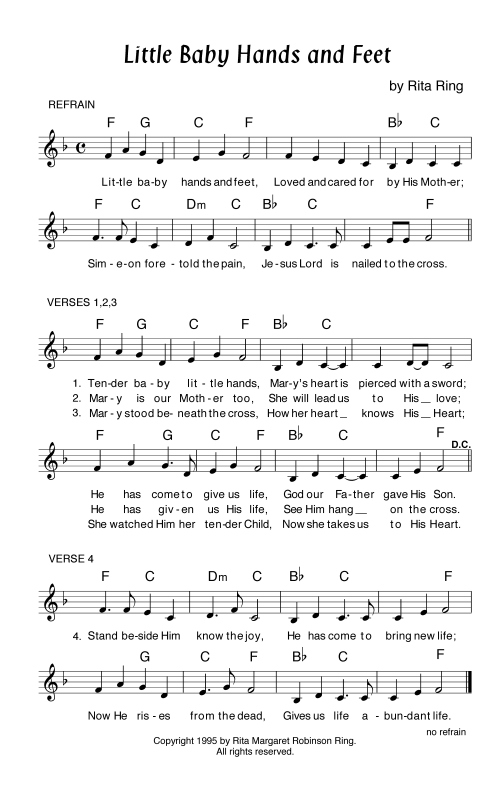 Seven Sorrows of the Blessed Virgin Mary
at a Shepherds of Christ Meeting
February 22, 1995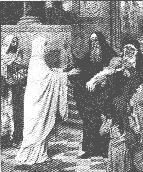 1. The Prophecy of Simeon
Mary, Joseph and the child Jesus went to the temple. Simeon, the prophet, inspired by the Holy Spirit, met them and told Joseph and Mary of the great sufferings of Jesus and Mary. He told Mary that a sword would pierce her heart. From that point on, Mary ever remembered the prophecy of Simeon whenever she beheld her child. When she looked at His little body, even as an infant, she knew He would suffer. Every time she clothed Him and watched Him at play, her heart was torn in her chest as she knew what He would suffer. And a sw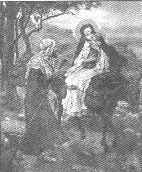 ord, too, shall pierce your Heart, O Mary!
2. The Flight into Egypt
Joseph was told by the angel to flee. Joseph, Mary and the child Jesus had to flee because of what might happen to Jesus. They had to pack for a long stay. The child Jesus was so small! They left on their journey, hearts full of fear, trying to protect Jesus. They were forced to flee into Egypt.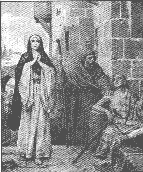 3. Jesus Is Lost, In the Temple
Imagine the sufferings in Mary's heart when she realized the child Jesus was not with them. Think of how it would be to lose your child and not know where he was or if anything happened to him. With sorrow in their hearts, Mary and Joseph returned to Jerusalem to look for the child Jesus. And a sword, too, shall pierce your heart, O Mary!
4. Jesus Carries His Cross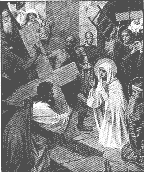 Song: See the eyes that look at Mary, her tender infant child. See the child's Heart beat so tenderly, the Savior of the world!
See the eyes of Jesus and Mary as they met on Calvary. Mary's Heart knew Jesus' Heart so well! From the first moment of conception and throughout His life, Mary was so connected with Jesus and now she peered into His eyes. The crown of thorns adorned His Head! Blood ran down His face! A heavy cross on His back! Wounded, His whole body covered with bleeding wounds! And her whole life flashed before her, the life that she had spent with Jesus. This was the beloved child that she had held in her arms when Simeon told Mary that 'a sword, too, shall pierce your Heart, O Mary!'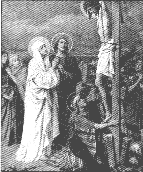 5. Jesus Dies on the Cross
Mary stood under Jesus' cross as He was put to death. The child that she had held in her arms as Simeon prophesied, And a sword, too, shall pierce your Heart, O Mary! Now Jesus is dead on the cross! He gave His flesh, He gave His blood so that we might be with Him forever in heaven. He held not back. He gave His all. He calls out to us this day to see through the eyes of His mother as she appears and calls out with a Heart of great love, "Return to the love of my Son! He is with you this day. He remains with you, no less present than the day that He hung on the cross, in the Eucharist. He longs for you to come and be with Him. He is in your brother. How can you not love your brother when Jesus died for your brother?"

Her Heart was pierced with a sword. His Heart was pierced with a lance. What came forth was blood and water, the sacramental life of the church. He lives with us this day in the Church. He gives to us His sacraments, the source of His life! He gives to us the Sacrament of Penance whereby any sin that we commit can be taken away through the priest. He wants us to be so close to Him! He gives us everything to be close to Him. But we see with such limited vision only those things that are right before our face, when the true reality is that which we don't see with our eyes, the reality of the invisible divinity of Jesus Christ, the Son of God, in the consecrated Host! This is reality! This is our life! This is our power! This is God! And a sword, too, shall pierce your Heart, O Mary!
6. Jesus Is Taken Down from the Cross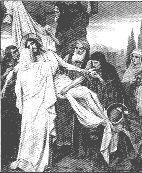 If we ever doubted for one second that we were loved, we could visualize the picture of Mary as she sat beneath the cross with the lifeless, battered, bruised and bloodied body of her Son in her arms, the same child that she held when Simeon prophesied her suffering. He gave His last breath. He gave the last beat of His Heart. He gave His all! This is the way He complied with the Will of the Father. He came to show us the way. He died in perfect peace. To His death He was in peace because He knew the Father's love. The Father loves us so much that He gave His only begotten Son for love of us! The Spirit descended upon the Virgin Mary and the Word was made flesh! The love of the Two Hearts! Such immense love beating for us!

In all love there is suffering. Her Heart was pierced with a sword. His Heart was pierced with a lance. And a sword, too, shall pierce your Heart, O Mary!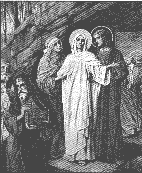 7. Jesus Is Locked in the Tomb
And now Jesus, His body lifeless, is locked in a tomb! What cold reality for Mary to realize that His body is now gone! A stone separated her from her Son!

He gave His last breath! He gave the last beat of His Heart for love of each one of us! And she comes to us this day with her sweet, beautiful voice and she asks us to go to her Son and love Him! How can we refuse Jesus who spread His arms and gave His life for each and every one of us? How can we not trust Him when He loved us so much that He allowed them to tear His flesh, to crown Him with piercing thorns and, lastly, to hang Him on a cross? He truly gave His life for us! He, truly God, is with us this day, the same as the day He died on the cross, in the tabernacle! And we take it so lightly! Death has no power over Him! Locked in the tomb for three days, He rose triumphant on the third day as He had foretold. He comes to give us life. He gives us the sacrament of Baptism that initiates us into His life, that makes us children of God and heirs of heaven if we remain in the state of grace. He asks two things: love of God and love of one another! He came to show us the way and His way is love. To His death on the cross He loved each one of us! He calls out to each one of us here today to be His soldiers, to march on a world that has forgotten God, that has forgotten what it is like to love! It is a battle to live in this world. But the battle is won with hearts that are filled with His love, empowered by the grace and might that He pours out in the Eucharist. He calls out for us to come to the Eucharist and to the tabernacle and be fed with His very flesh and blood. To feed on Divine Life, the greatest nourishment, the Body and Blood of Jesus Christ, the Son of God! This is the love He gives. This is the love He asks us to share.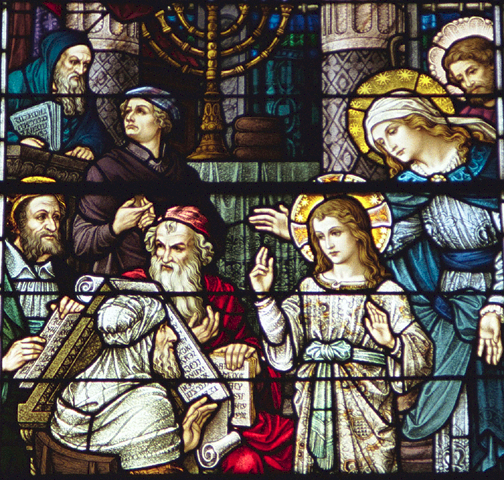 The Finding in the Temple

February 27, 1997
from the Apostles Manual
After the Death, There is the Resurrection
My love affair is with You, my crucified Lord. I kiss Your cross and caress You tenderly. I smother You with kisses and I know Your love.

This is love - to kiss the cross of Christ. I cursed the darkness and the light came across the sky, ever so gently as if it grew in intensity to a bright brilliant shade of glistening light. And in this I beheld my Beloved. I saw His glory in the wonders of the earth and I embraced Him, the divine, all-powerful, Almighty Lord!

He took away those things I was attached to. I held on with a gripping hand. Oh, I cried out in pain and I heard the words in my heart: beyond the surrender is the real gift.

Is it not after the death there is the resurrection, after the dying, there is the glory?

Oh, my Divine Lord, I feel as if my eyes have crusted over. I laid down on the floor and pounded my fists to the earth. I did not see the miracle in the grass that touched my hand. I did not see the power and the might behind the work of endless beauty. A blade of grass, you say? Oh, yes indeed, for it lives and is not life the real miracle? For I am not a rock, but a living creature, created in the image and likeness of God and oh, you say, how much do you share in the life of the Divine Being? And I say, "I share through Baptism. He, God, gives me a sharing in His divine life!"

I pounded the earth and I cursed the darkness. I scoffed and I complained and beyond the horizon the sun slowly stole across the sky and the light appeared in glistening glory. The darkness was black and the night was cold. I heard the clamor of fear in my heart. I felt like screaming in that night and oh, I beheld the crucified Lord. He spoke no words to me, the Holy Spirit filled my heart with light and I saw the glory. I saw the resurrection, not with my earthly eyes, but with the awakening of a joyous heart within.

I saw the glorified wounds, the wounds once covered with blood, inflamed and red, gushing with deep, red blood. I saw the glistening wounds in the hands and feet and I knew behind His robe was the most tender of all wounds, the piercing wound to His side. It was there, the pierced wound of His most precious Heart. It was the wound of glory, from which His divine life would pour forth to a hungry Church. It would rain and fall as gently as the new fallen snow. It would go across the sky like the light and the souls would be transformed into the whitest light. The graced soul, oh, the glory of this soul, the soul that is filled with His divine life!

Oh, need I say more, my Lord? I see the life in a blade of grass. I see the tiniest potato bug with its dots and beauty and I behold the face of God. I behold life, His life, alive in us and in the world.

Well, the night was black, as black as black could be and the cold pierced my bones. I felt its chill go through my entire body and I wanted to scream and it happened--He gave me an outpouring of His life in my soul and my darkness was truly turned to light, another light, not the light of the eyes, a light of knowing God, the joy of beholding His heavenly embrace, the great illumination of another mystery. Oh, sweet gifts He gives when He gives me new knowledge of Himself. Sweet gifts He gives when, in an instant, I pray my rosary and the Holy Spirit fills my heart with lights and the mystery lights up and I know, I just know and I experience a great insight into God.

This is the reason for this letter, for I laid in my bed and I wanted to cry and I was deeply afraid for the devils pressed in as rocks poking at me and hurting my precious skin. I laid in bed and I went into the womb of my Mother and I asked for the Holy Spirit to flood me with His light and it came. I speak His words to you, they are the words He gives: death-resurrection, darkness-light, sorrow-joy, suffering and pain, but oh, the joy of His light, the joy of His glory, the sacrifice I offer to Him that He turns into blessings and I experience His glory. It is in the death there is the resurrection. It is in the anguishing days of lent we come to the glory of Easter.

So, my dear brothers, I walk the road to Calvary. I mount the cross and I die. I offer sacrifice and in the morning when the night is done I see the glory of the resurrection. I experience His joy in my heart.

So I went to bed and went into the womb of my Mother and the Holy Spirit flooded me with light and I united deeply to my precious Jesus on the cross. I knew Him and His love. I reminisced on all the places of deepest intimacy I had shared with Him and my heart burned. I wanted Him so close and I loved Him so much. I cried out, "I love You, I love You, I love You." In that moment I knew and wanted only Him. He had removed my bonds and set me free to be engulfed by His divine love. I then knew Him as never before, the most Holy One, in this union with Jesus.

I felt my great love for God the Father. I have been experiencing my littleness as a child and knowing my Father, seeing myself real little and knowing my Father and wanting, as a little child, to please Him. Then tonight I realized more His Fatherly love. I see myself depending on Him, needing Him, crying to Him, loving Him and then I realized His power and might and love coming to me.

So I knew in an instant. He just gives you a light and you know, you experience--I knew, I experienced the Trinity. I loved Them, all three Persons, so much and I loved Them as one, my heart, being consumed with the presence of God and sharing the love of each Person--love beyond all love, and I stopped to be in this embrace, wanting it to never end, for in this embrace I felt peace, a peace I had not felt before, so different from the days that preceded this moment, the days of suffering and trial.

I mounted the cross. I felt the nails press deeply into my hands and feet. I felt the crown of thorns on my head. I said to Him, "Oh, why, my God, if You love me, do You make it so hard?"

And then I saw Him on the cross. I saw His mouth with blood running from the corner of it. I saw the body of a man, close to death. I saw His wounds, blistery and red, pouring out His precious blood. I saw the hollowness of His cheeks and the exhaustion of a body ready to expire in death. I saw the anguishing Lord who came to show us His way. His way is death and resurrection. His way is pain and glory. His way is the way to eternal life. end of February 27, 1997
R. Going out of ourselves and helping souls –
July 31, 1994
Words of Jesus to Members of
Shepherds of Christ Associates:

"My beloved priest-companion, I intend to use the priestly newsletter, Shepherds of Christ, and the movement, Shepherds of Christ Associates, in a powerful way for the renewal of My Church and the world.

"I will use the newsletter and the chapters of Shepherds of Christ Associates as a powerful instrument for spreading devotion to My Heart and My Mother's Heart.

"I am calling many to become members of Shepherds of Christ Associates. To all of them I will give great blessings. I will use them as instruments to help bring about the triumph of the Immaculate Heart and the reign of My Sacred Heart. I will give great graces to the members of Shepherds of Christ Associates. I will call them to be deeply united to My Heart and to Mary's Heart as I lead them ever closer to My Father in the Holy Spirit."

- Message from Jesus to Father Edward J. Carter, S.J., Founder, as given on July 31, 1994,
feast of Saint Ignatius Loyola, Founder of the Society of Jesus (The Jesuits)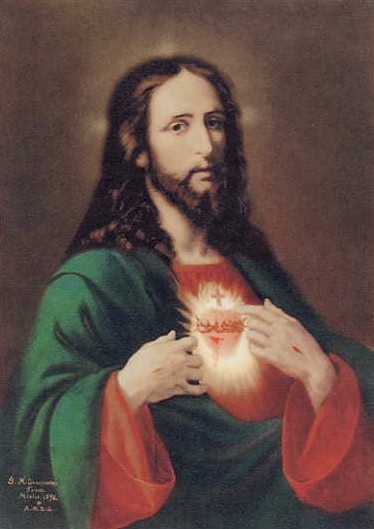 A message for the Earth from Jesus
January 22, 1998
I am the Good Shepherd, these are My prayers, the prayers I give to help renew the Church and the world, all prayer chapters are asked to include these prayers (found in the Shepherds of Christ Prayer Manual). As My Apostles and Shepherds I ask you to encourage all existing Chapters to try to encourage all existing prayer groups to pray the Shepherds of Christ prayers. Encourage all Churches to pray these prayers. It is most urgent that the people of this earth concur with the Father's wishes to begin Prayer Chapters. This is an urgent request from the Good Shepherd. The flock will become one when they have given their hearts to Jesus and Mary. Encourage all priests to pray the Shepherds of Christ prayers. Your world will be lighted with great light as the people of this earth pray these prayers.

My promise is this to you My beloved earth: When you give your heart to Me and spread the devotion to My Sacred Heart, I will write your name In My Heart. I promise to give the greatest graces when you pray these prayers for renewal of the Church and the world and take all who pray them deeply into My Heart. The prayers I give will bring about the reign of My Sacred Heart and the triumph of Mary's Immaculate Heart. I am Jesus Christ, this is My message of January 22, 1998, Please circulate this message to your world. I am the Good Shepherd, I know Mine and Mine know Me and they follow Me. Grace My Shepherds, I will give you the greatest graces for spreading these words to this earth and to your Church. I love you, I am Jesus Christ, the Son of Man, it is the Plan of the Father that Prayer Chapters are begun immediately and the Priestly Newsletter is given to all priests. The Voice of the Good Shepherd speaks through it. end of January 22, 1998
Mary's Message


from the Rosary of August 27, 1996

Mary: I stood beneath the cross of my Son, and my Heart was in such pain for I saw Him before my eyes. I saw Him covered with blood. I saw Him die. My Heart, my children, my Heart to watch my Son, but my Heart, my Heart, how I suffered for my little children of the world that give in to this world and give up the love of my Son. O my little children of light, I give you this message. Carry this light into the darkness for your Mother Mary, for I stood beneath the cross and I cried. I cried for the little ones. I cried for the young ones, the ones that do not care and will lose their souls. How do I make you see for you will not listen to me? What can I do? I come. I appear. I beg. I plead. I give you these gifts from my Son, and you reject me. I do not deliver messages very often anymore for I have been ignored. The message is the same. You do not read the messages I have given to you. Please help me. Help the little children. I appear. I appear. I appear, and I am ignored. I stood beneath the cross, and I cried. I cried, and my Heart was in such anguish for my little children, for I am searching for them this day as I searched for the Child Jesus. Please, please help me. I cannot hold back the hand of my Son any longer. I am Mary, your Mother. I ask you to help my children. You are my children of light.

end of Mary's Message
R. Feel the Mysteries of the Rosary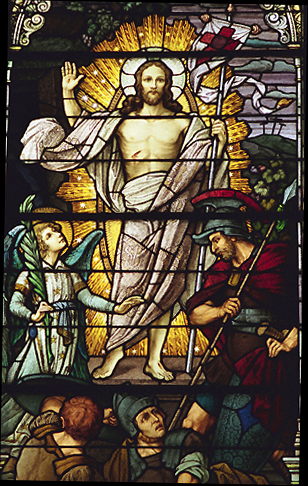 Resurrection: The Victory is won
R. Seeing reality through the eyes
of God.
Preparing for the beatific
vision –
Following Jesus: Death/Resurrection
God is love in Him is no darkness –
God is Almighty –
God is light –
God is love –
God gives us His Plan
Co-operation –
Motivation out of deep love
for God –
Living in our heart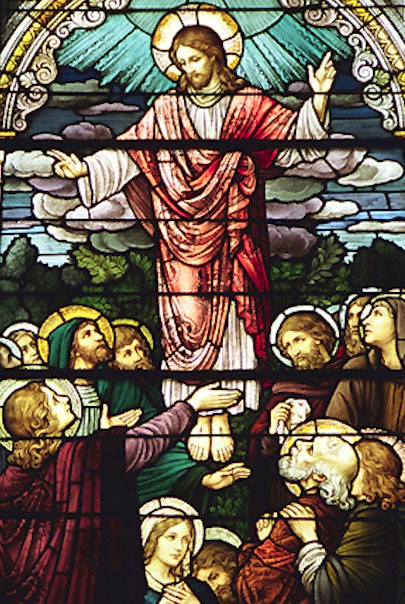 Ascension
R. Jesus came – Jesus died –
Jesus rose – Jesus ascended into
heaven –
God loves us so much –
Our real home is in heaven –
We do what God wants the
best way we can in much
love.
Love is in our hearts –
God reads the heart –
We seek hearts likened to Jesus and Mary
We want to go to heaven some day –
all our actions have this
as our goal.
We say "yes" to God, like
Mary – perfect disciple
of God –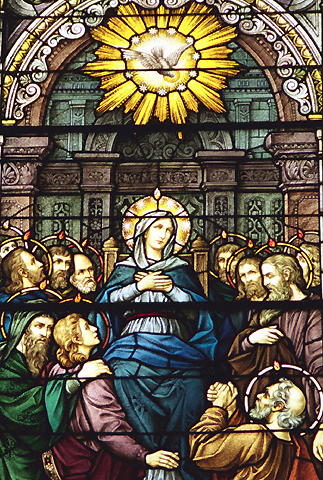 Descent of the Holy Spirit on Apostles

Acts 2: 1-4
When Pentecost day came round, they had all met together, when suddenly there came from heaven a sound as of a violent wind which filled the entire house in which they were sitting; and there appeared to them tongues as of fire; these separated and came to rest on the head of each of them. They were all filled with the Holy Spirit and began to speak different languages as the Spirit gave them power to express themselves.
R. Remember the tower of Babel
their language was confused –
We are to carry out the Good News.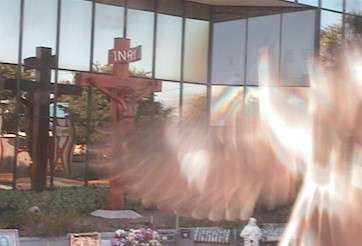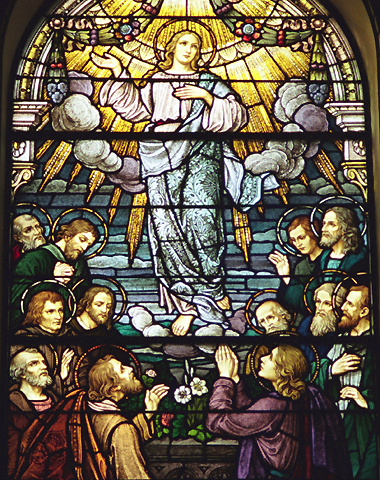 Assumption
R. Mary was taken into
heaven – body and soul –
Mary is the perfect handmaid
of the Lord.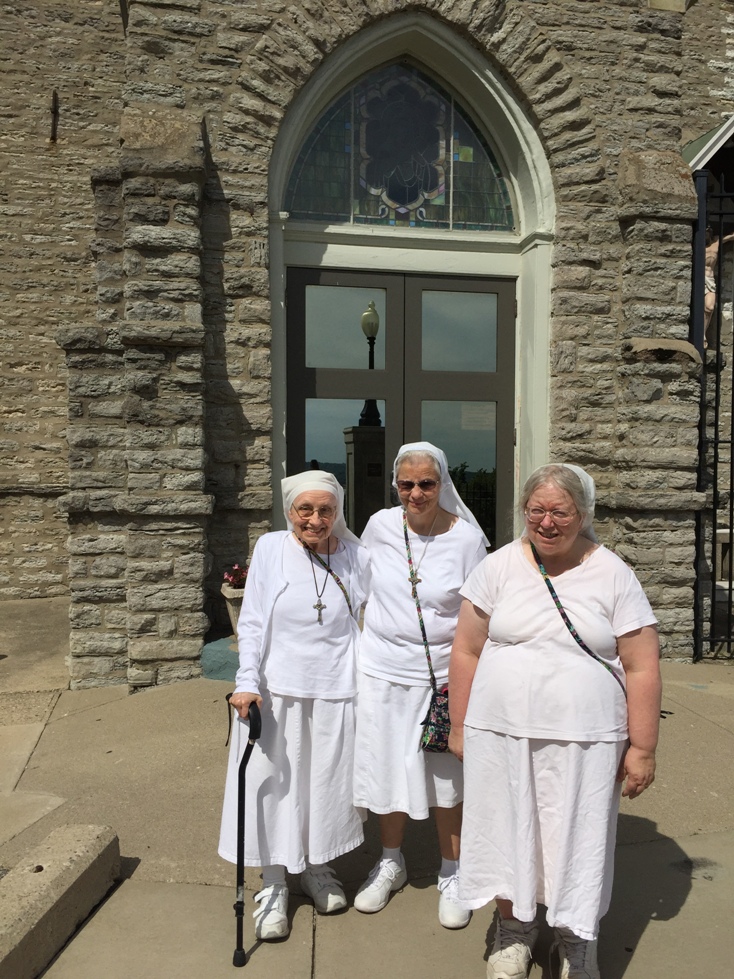 R. Mary wants us to consecrate our
heart to her Immaculate Heart –
September 8, 2017
Mary: Come to My Immaculate Heart –
I will take you deeply to
the Heart of my Son Jesus –
end of excerpt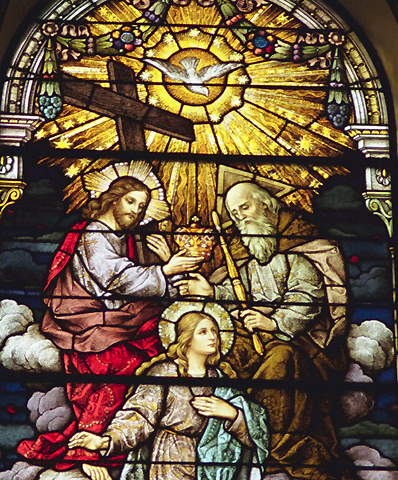 Coronation of Mary Queen of Heaven and Earth
Mary: I am the Queen of Peace
I am the Lady of Clearwater.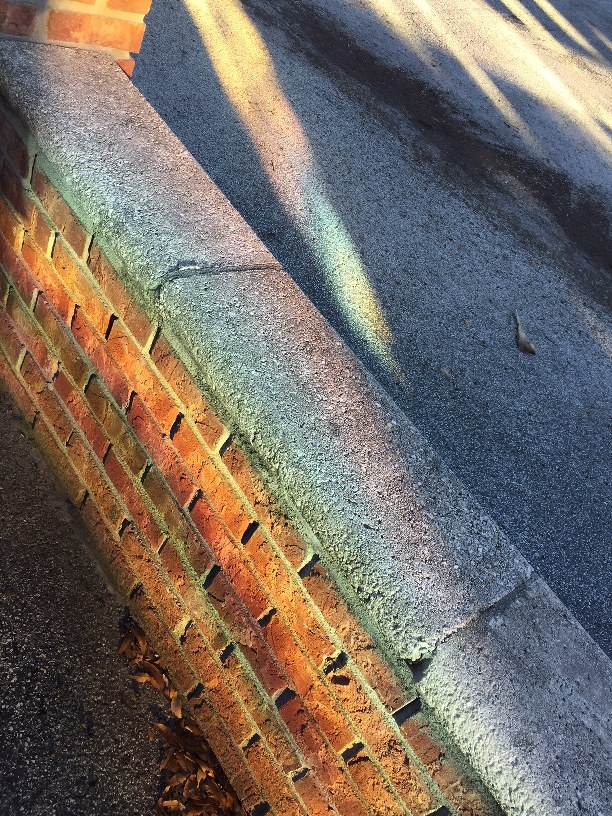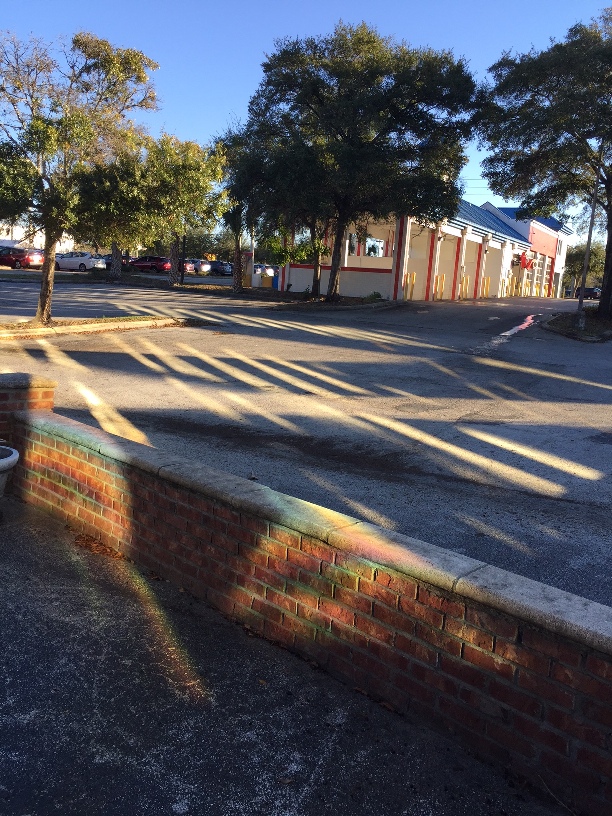 All 5ths - Our Lady of Clearwater Florida


July 5, 2000


September 5, 2000


October 5, 2000


November 5, 2000


December 5, 2000
| | | | | |
| --- | --- | --- | --- | --- |
| January 5, 2001 | February 5, 2001 | March 5, 2001 | April 5, 2001 | May 5, 2001 |
| | | | | |
| --- | --- | --- | --- | --- |
| June 5, 2001 | July 5, 2001 | August 5, 2001 | September 5, 2001 | October 5, 2001 |
| | | | | |
| --- | --- | --- | --- | --- |
| November 5, 2001 | December 5, 2001 | January 5, 2002 | February 5, 2002 | March 5, 2002 |
| | | | | |
| --- | --- | --- | --- | --- |
| April 5, 2002 | May 5, 2002 | June 5, 2002 | July 5, 2002 | September 5, 2002 |
| | | | | |
| --- | --- | --- | --- | --- |
| October 5, 2002 | November 5, 2002 | January 5, 2003 | February 5, 2003 | March 5, 2003 |
| | | | | |
| --- | --- | --- | --- | --- |
| April 5, 2003 | May 5, 2003 | July 5, 2003 | August 5, 2003 | September 5, 2003 |
| | | | |
| --- | --- | --- | --- |
| October 5, 2003 | November 5, 2003 | December 5, 2003 | January 5, 2004 |
| | |
| --- | --- |
| February 5, 2004 | March 5, 2004 |
Mary: Pray the rosary now –
my beloved children –
Pray the rosary.

Excerpt from the Spirituality of Fatima

by Fr. Edward Carter, S.J.
October 13, 1917
In her message that day, Our Blessed Mother told the children:
I am the Lady of the Rosary. I have come to warn the faithful to amend their lives and to ask pardon for their sins. They must not offend Our Lord any more, for He is already too grievously offended by the sins of men. People must say the Rosary. Let them continue saying it every day.(17)

---

NOTE:

17. For background material on Fatima, I am particularly indebted to Our Lady of Fatima's Peace Plan from Heaven (Rockford: TAN Books and Publishers, Inc., 1983). p.7.
Excerpt from The Spirituality of Fatima
by Fr. Edward Carter, S.J.
July 13, 1917

"During her appearance in July, Our Lady, in answer to Lucia's plea, promised that in October she would work a great miracle so that all might believe and know who she was. Again, the Mother of God told the children to sacrifice themselves for sinners and to say many times, especially when making a sacrifice, this prayer: "O my Jesus, I offer this for love of Thee, for the conversion of poor sinners, and in reparation for all the sins committed against the Immaculate Heart of Mary." (11)

"During this same July apparition, Mary showed the three children a vision of Hell. She told them:

"You have seen Hell, where the souls of poor sinners go. To save them, God wishes to establish, in the world, devotion to my Immaculate Heart. If people do what I tell you, many souls will be saved and there will be peace.

"The war (World War I, then raging) is going to end. But if people do not stop offending God, another and worse one will begin in the reign of Pius XI. When you shall see a night illuminated by an unknown light [January 2, 1938], know that this is the great sign that God gives you that He is going to punish the world for its many crimes by means of war, hunger, and persecution of the Church and the Holy Father. (12)

"To prevent this, I shall come to ask for the consecration of Russia to my Immaculate Heart and the Communion of Reparation on the five first Saturdays. If my requests are granted, Russia will be converted and there will be peace. If not, she will scatter her errors throughout the world, provoking wars and persecutions of the Church. The good will be martyred, the Holy Father will have much to suffer, and various nations will be destroyed....

"But in the end, my Immaculate Heart will triumph, the Holy Father will consecrate Russia to me, Russia will be converted, and a certain period of peace will be granted to the world." (13)

11. For background material on Fatima, I am particularly indebted to
Our Lady of Fatima's Peace Plan from Heaven (Rockford: TAN
Books and Publishers, Inc., 1983). pp.3-4.
12. Ibid., pp.4-5.
13. Ibid., p.5.
From Fatima Peace Plan — Tan Books p.4-5.
July 13, 1917
THE CHILDREN SEE HELL
As she spoke these words, Our Lady stretched out her hands, and bright rays came forth which seemed to penetrate into the earth. All at once the ground vanished, and the children found themselves standing on the brink of a sea of fire. As they peered into this dreadful place, the terrified youngsters saw huge numbers of devils and damned souls. The devils resembled hideous black animals, each filling the air with despairing shrieks. The damned souls were in their human bodies and seemed to be brown in color, tumbling about constantly in the flames and screaming with terror. All were on fire within and without their bodies, and neither devils nor damned souls seemed able to control their movements. They were tossing about in the flames like fiery coals in a furnace. There was never an instant's peace or freedom from pain.
end of excerpt
end of September 9, 2017
Given
October 29, 2016
R. Please spread blessed holy water
(You can also mix Jesus and Mary water
with your blessed Holy Water if you have it.)
in your yard, around your house,
in the state you live in.
And ask God to bless your state
Ask God to bless the United States
Pray all prayers through the intercession of
Our Lady of CLEAR – WATER.
Ask the Lady of CLEAR - WATER
to help with the blessed water.
Mary has appeared to me for 22 years,
in Ohio and Florida.