March 29, 2017
Happy
19th Anniversary of the
Handmaids and Servants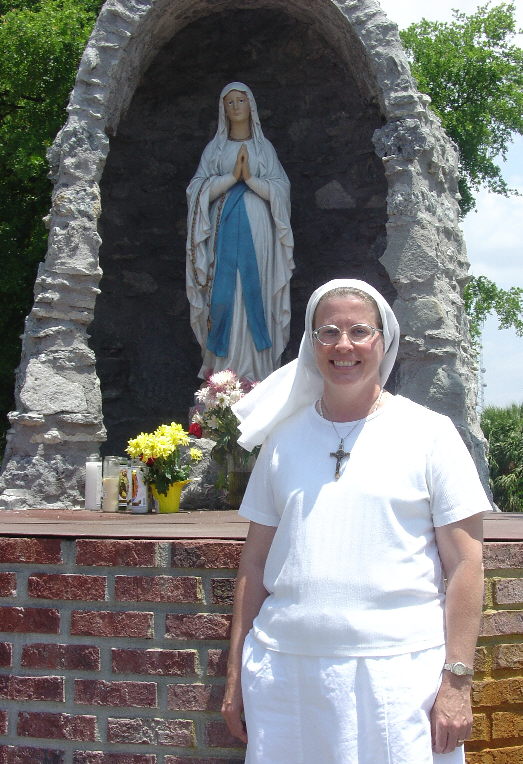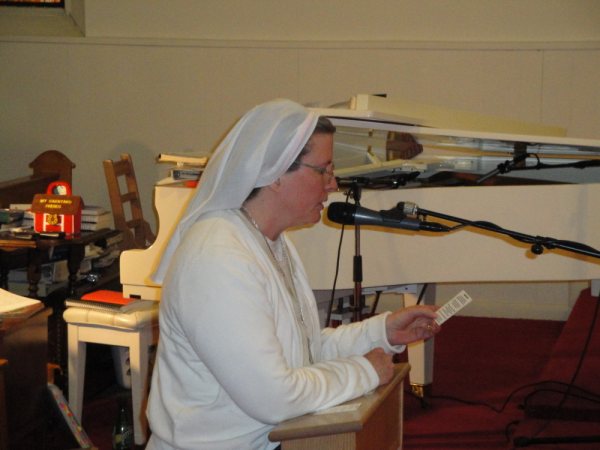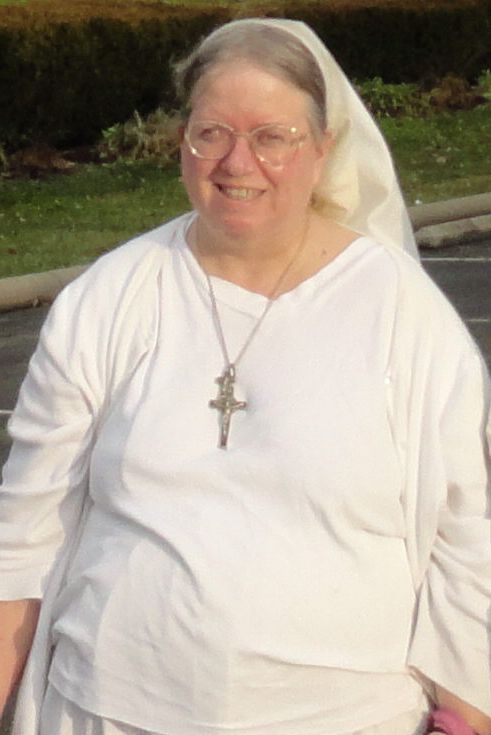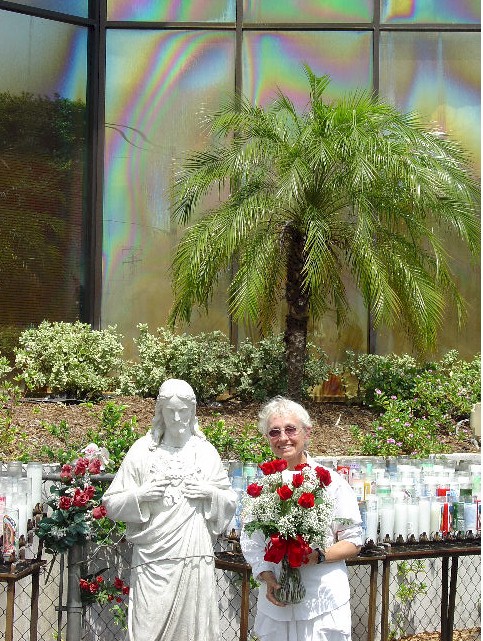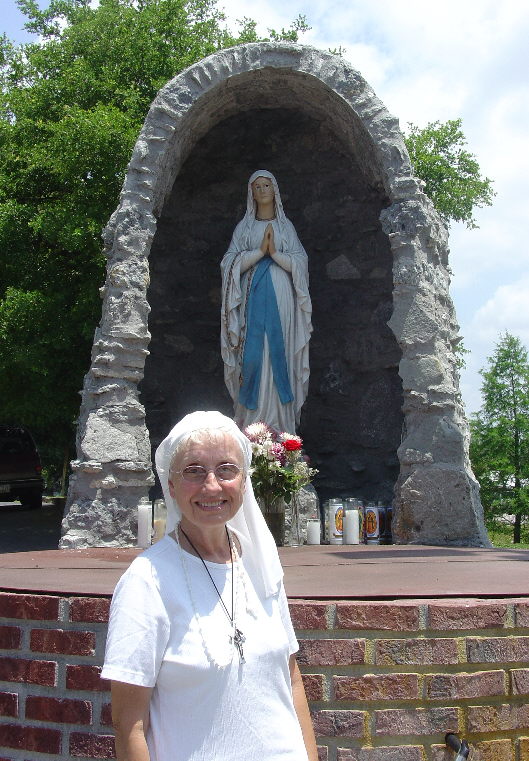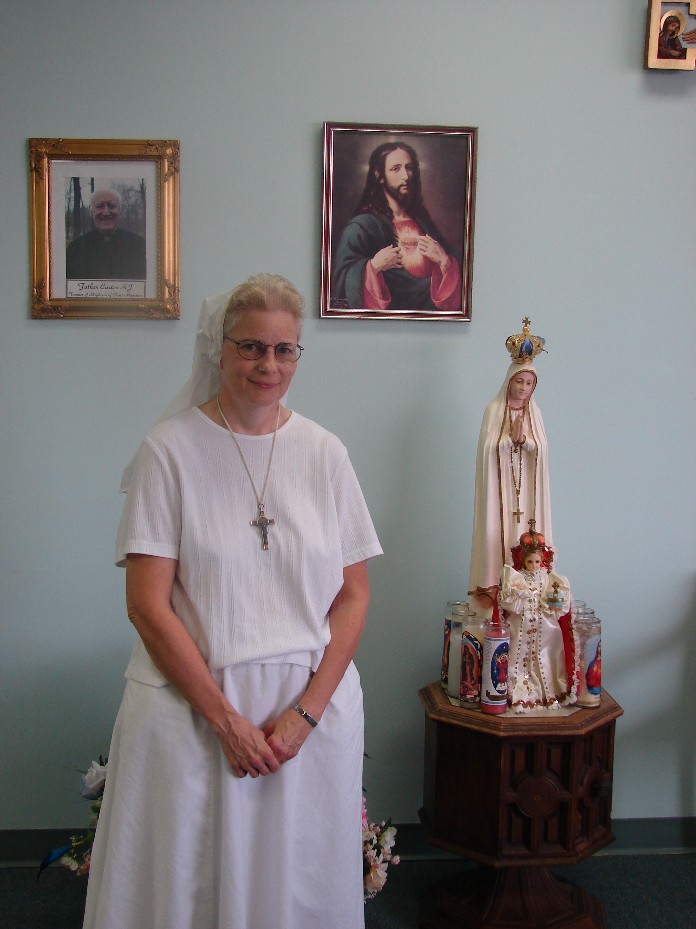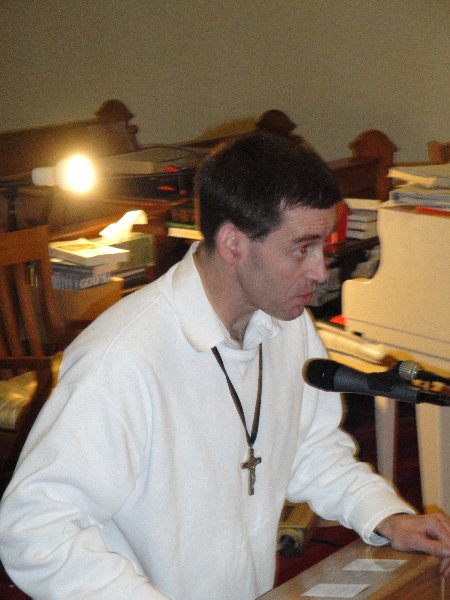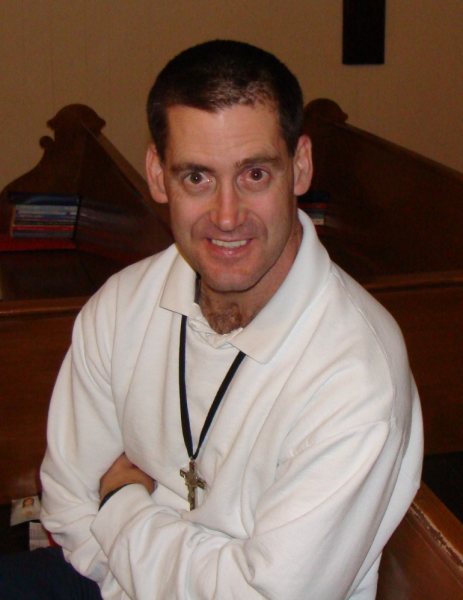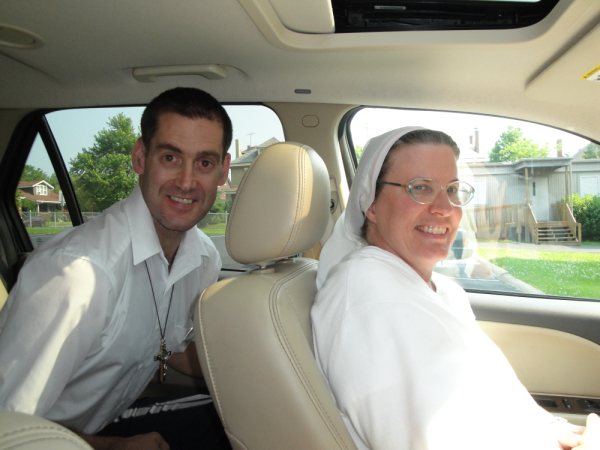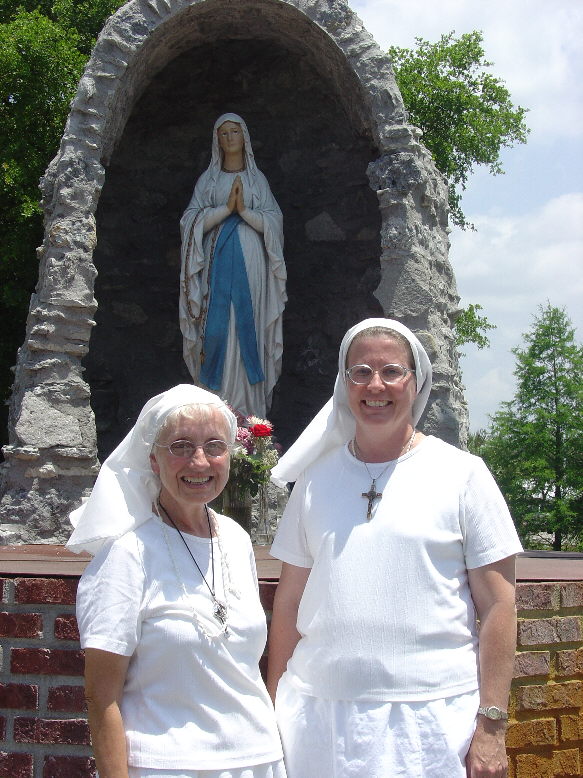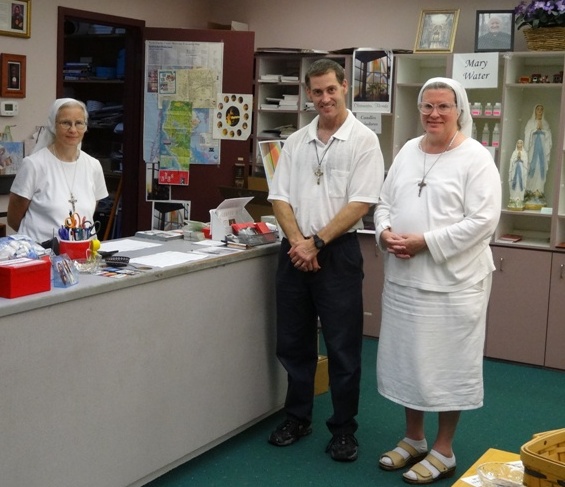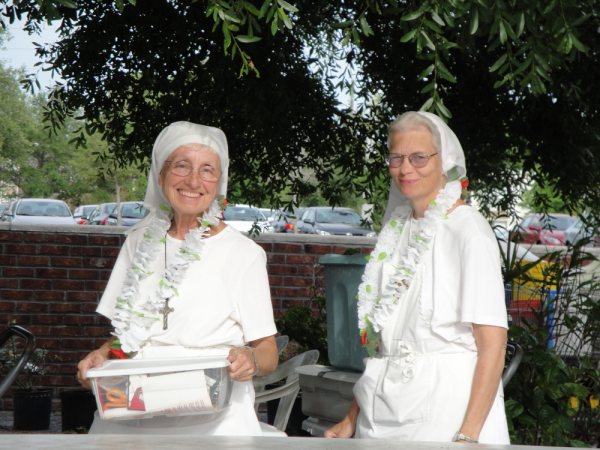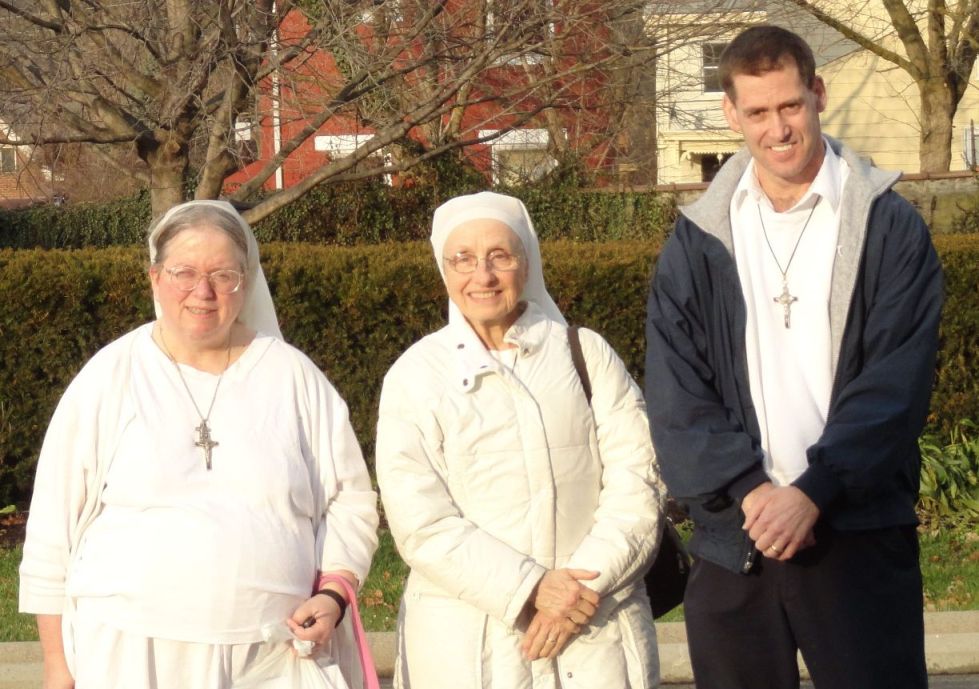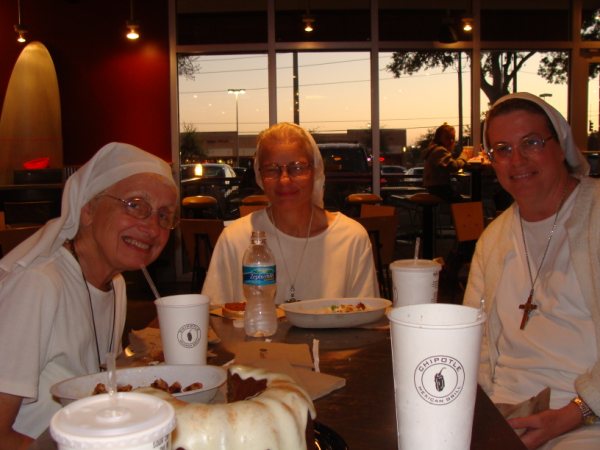 March 28, 2017
R. Gratitude, We love our priests. I am so grateful
for all the sacrifices they do for us. Yesterday I went
to a funeral of a 94 year old priest. He was a
priest 69 years. Do you believe all the Masses he
said and he was a very prayerful man. The
Church at St. Boniface was packed and our
Bishop was there. It was so beautiful – the
songs were so beautiful "Here I am Lord" –
"You are Mine", "Be Not Afraid", "Shepherd Me, Oh God".
They were so beautiful – the singer is a man
with a perfect voice. It was so wonderful
celebrating the priest's life. Thank you, God.
It was celebrating this gift God gives to us in
priesthood. We love our priests. Thank You
God for the Shepherds of Christ Ministries – thank You
for the prayers and all the writings –
Gratitude – God loves us so much. We
see the reflection of the beauty of God
in all He creates. Our eyes see beauty,
our hearts are happy because this is
reality – that God loves us and this Movement
is about God dwelling in our hearts:
Father, Son and Holy Spirit –
Come Holy Spirit dwell in us. Spirit of God possess
our soul. We want the Spirit of God to
abundantly fill us. Come Holy Spirit fill our hearts
with light and love and fire for love of
Thee and all men.
Life is so short. We can say "yes" to God.
God says "Let your 'yes' be 'yes' and
your 'no' be 'no'.
God gives to man His love. He is so
generous to give us such love and He
created us to be lovers and to say "yes"
to Him. The devil wants people to be
willful and keep saying "no" to God –
and to be prideful. God loves us so much
and He has a plan.
The devil wants a person to oppose
God's will – He works in pride and selfishness
so a person keeps opposing the plan of
the Father –
Here is a message God gave me
1992 – 25 Years Ago –
October 5, 1992 - 3:30am

R. Dear Jesus, Give me Your hand to write this book for you. I am your servant. I want to be Your hand to this world. If you, Lord Jesus, would write a book, what would you say?

Jesus: My dear children,

Today I come to deliver a message to each of you. I want to tell you of each person's dignity, of their beauty and their self-worth. Each child is, oh, so uniquely precious to My Most Sacred Heart. Each child is full of the talents I have given to them. Each person is divinely created by God and given all these gifts to be happy and love one another.

The problem comes when you feel you will be left out. That you will be left by another who has trodden on you and will do it again. I see you all as My most precious children. I watch your every move and know all pain and anguish in your heart. My Heart aches, you have insecure feelings about yourself. I came to this earth I died for you. I felt cold, hungry, lonely on this earth. You need not worry that no one knows the pain and anguish in your heart. God created you with such special gifts and talents. It is important for you to raise above your wound and forgive those who hurt you.

You need only turn your will and your life over to Me and I will guide you in all your ways. I have all the Power. Many are not of My ways. The key to life is to recognize your faults, but still know you are this precious gift of My Father a gift to this world. This world is in need of your strength. Running yourself down, blaming others hurting them can cause you misery and pain. At this very moment, you are the precious creation of God!! You must operate with Me in your heart.

You need not run yourself down. I am with you every day guiding your ways, lest your foot stumble and you lose your way. You will not wander far from your path if every day you keep bringing your focus back to Me. If you dare let Me be at the helm, if you dare to really let Me run your life, I will do with you such wonders that you yourself would be amazed. But you will know with such ease when you did these things that you did not do them alone. You will know My power, moving the mountain, My power chipping at the stone, My power working on your hardest problem and you will be set free.

Oh yes, you will be set free and know a serenity that only comes from letting go and letting Me run your life. To you, My child, I have given all that is good. I made you My holy soldier, My warrior in a world of pain and hatred. You are the light that shines in the darkness, you are the coat to a cold child, you are the smile that warms a troubled and lonely heart. You are the comfort for everyone you meet, because My most precious Heart powers you, smiles through you, understands and loves through you.

Love your fellows for Me. There are so many troubled hearts that need to know My love. I can love through you if you let Me, I can be their friend through you if you let Me. I am He who comforts you and you are he who comforts them. My power is endless, it never runs out, there is not a power failure EVER. In your darkest hour, My light shines in the darkness and I say to you, "Oh blessed of My Father, look at yourself with awe, you are My creation, you are indeed so precious to Me, you are My light to this world, you are My hands and My feet and most of all My Heart."

Oh, you are My loving Heart, to those who are bowed down, to those who are lost in the darkness, you carry My smile and wear My armor in a world that is trying to tear one another down with hate and ugliness. There is gentleness, there is love, there is hope in you, if you open yourself up to Me. Be My knight to the world, wear My armor. I am your God and I will protect you from the darkness. Plug into My power, be not afraid, I go before you always and you can rest in My arms when you feel weary. You can put your head in My lap and weep, you will know, I am truly with you and you are My light to this world. I created you so special - to cast out fear in the darkness, to clothe the naked, to give hope to the oppressed, to be as I live in you and love through you and you are My smile and I touch My hurting ones through your love.

You are he who loves this world. You must stay plugged into My power-source. This world is hungry for My love. It needs My love, I give to them through you. I am your God and I made you as a gift to the world. You are filled.

Focus on Me and your life will be abundant and whole, joy in suffering, freedom — but you can take the knocks because you will know you do not go it alone, but with Me. I love you My precious child.

end of October 5, 1992
Jesus: These messages are My gift to you – Letters
of My Love to you. Open your heart and
learn My ways. I am the way, the truth
and the life. I am absolute truth.
A man living in opposition to God's will
goes deeper and deeper into darkness.
He says "No" to God and he keeps
saying "No" to God – What comes
up first in his life is argumentation –
he is blocked – he is angry – he spends
his days seeing more and more in darkness –
like a blind man, from his own choosing
he cannot see and he becomes more
and more angry because he opposes
My will – He refuses to use energy
for anything, but his darkness –
the plan and counsel he follows
is satan's – he has all this negative
unrest, negative energy, is completely
unharmonious, divided – the devil
works and works tempting him – and he gives
in – he may refuse to go along with
anything – living chaos, confusion,
argumentation – Satan is his counsel –
The Holy Spirit is life and love. He
brings the love of God to the baptized
soul so they can see supernaturally
if they beg for this gift. In baptism
the loving and knowing capacity
is elevated.
Think of putting your mind in a dog –
then you must be among dogs – how
low.
I am Jesus, the Son of God, I came and I
took on a human nature for love of you.
I took on a little baby body –
I love you this much. I took on
the punishment for your sins –
The crown of thorns I endured was for
the ugly pride and sinfulness of a man's
thoughts. A man can rebel against a
loving God. He can chose to be enslaved
to satan like the men of Moses that
worshipped a molten calf – he can
make himself the center with his
chaos and lies. Being unloving
and sinning can hurt others. Where
they should have been the man following
in My footprints – he chose the ugly
poison of punishing his brothers and treating
him like an enemy, blaming his brother
for the ugliness of his own sin and
wanting revenge against him.
R. We see the murder of Abel by his
brother. Cain wanted to kill him
for jealousy and pride. He was
warned "the devil is lurking at
your door, but you can be Master
over him." Instead Cain would not
listen to God. He killed his brother in
cold blood. Abel was righteous and
serving God. Cain was consumed in his
heart with hating Abel to the point of
killing him.
Jesus: From this time in Lent the scriptures
tell the hatred how men wanted
to kill Me. I was an innocent man
led to the slaughter.
It is always night when the evil is
tempting a man and he walks in
the darkness of hatred and sin and
refuses the truth about his evil. It
is so sad because he is living in
a fantasy world making wrong – right
and right – wrong and he can become
so stubborn in his make-believe
fiction of reality – he sentences innocent
others to the crime they did not commit
so he sees himself faultless. Satan
works more and more in a twisted
man's mind and he can give in.
I was crowned with thorns for the
sins of the mind, pounded into My
head and blood came into My eyes,
My ears beaten for their lies –
My tongue torn with blood and My
teeth pierced the tongue of the Son of God –
I suffered and paid the price for the
sins – the ugliest sins and some men
in pride – reject My love, My truth,
My gift to walk in bleak blackness
and hurt others – treating their
innocent, righteous brothers with
such hatred for their own sins.
These twisted minds – wove the
crown of thorns pounded into My
head. They never gave a drop of love
or gratitude despite all My suffering
and gifts to them.
I have given this Movement and devotion
to My Heart to reach the hardest hearts,
but some just keep sinning and
reject Me and live in a twisted mind,
untrue reality in their heads of the
evil they have done – they can refuse
My love and mercy and Mary cried –

Mary's Message


from the Rosary of August 27, 1996

Mary: I stood beneath the cross of my Son, and my Heart was in such pain for I saw Him before my eyes. I saw Him covered with blood. I saw Him die. My Heart, my children, my Heart to watch my Son, but my Heart, my Heart, how I suffered for my little children of the world that give in to this world and give up the love of my Son. O my little children of light, I give you this message. Carry this light into the darkness for your Mother Mary, for I stood beneath the cross and I cried. I cried for the little ones. I cried for the young ones, the ones that do not care and will lose their souls. How do I make you see for you will not listen to me? What can I do? I come. I appear. I beg. I plead. I give you these gifts from my Son, and you reject me. I do not deliver messages very often anymore for I have been ignored. The message is the same. You do not read the messages I have given to you. Please help me. Help the little children. I appear. I appear. I appear, and I am ignored. I stood beneath the cross, and I cried. I cried, and my Heart was in such anguish for my little children, for I am searching for them this day as I searched for the Child Jesus. Please, please help me. I cannot hold back the hand of my Son any longer. I am Mary, your Mother. I ask you to help my children. You are my children of light.

end of Mary's Message
March 27, 2017
Readings for Today

Isaiah 65: 17-21
For look, I am going to create
new heavens and a new earth,
and the past will not be remembered
and will come no more to mind.
Rather be joyful, be glad for ever
at what I am creating,
for look, I am creating Jerusalem
to be 'Joy'
and my people to be 'Gladness'.
I shall be joyful in Jerusalem
and I shall rejoice in my people.
No more will the sound of weeping
be heard there,
nor the sound of a shriek;
never again will there be an infant there
who lives only a few days,
nor an old man who does not run
his full course;
for the youngest will die at a hundred,
and at a hundred
the sinner will be accursed.
They will build houses and live in them,
they will plant vineyards and eat their fruit.
Psalm 30: 2, 4, 5-6, 11-12
Yahweh, my God, I cried to you for help and you healed me.

Make music for Yahweh, all you who are faithful to him,
praise his unforgettable holiness.
His anger lasts but a moment, his favour through life;
In the evening come tears, but with dawn cries of joy.

Carefree, I used to think,
'Nothing can ever shake me!'

You have turned my mourning into dancing,
you have stripped off my sackcloth and clothed me with joy.
So my heart will sing to you unceasingly,
Yahweh, my God, I shall praise you for ever.
John 4: 43-54

When the two days were over Jesus left for Galilee. He himself had declared that a prophet is not honoured in his own home town.? On his arrival the Galileans received him well, having seen all that he had done at Jerusalem during the festival which they too had attended.

He went again to Cana in Galilee, where he had changed the water into wine. And there was a royal official whose son was ill at Capernaum; hearing that Jesus had arrived in Galilee from Judaea, he went and asked him to come and cure his son, as he was at the point of death. Jesus said to him, 'Unless you see signs and portents you will not believe!' 'Sir,' answered the official, 'come down before my child dies.' 'Go home,' said Jesus, 'your son will live.' The man believed what Jesus had said and went on his way home; and while he was still on the way his servants met him with the news that his boy was alive. He asked them when the boy had begun to recover. They replied, 'The fever left him yesterday at the seventh hour.' The father realised that this was exactly the time when Jesus had said, 'Your son will live'; and he and all his household believed.

This new sign, the second, Jesus performed on his return from Judaea to Galilee.
R. We see in the readings today –
the growing hostility toward Jesus
that led to Good Friday.
A prophet is without honor
in his own town – Look
at what they did to Jesus –
Jesus, the Son of God.
They persecuted Jesus and
eventually killed Him –
hanging Him on a tree –
Jesus gives us the Church,
the Sacraments –
Jesus healed, Jesus worked
miracles and they crucified Him.
Jesus was innocent. Jesus
took on the suffering
willingly so we could have
salvation – Jesus was the
victim for our sins –
Jesus is the Lamb of God –
He gave Himself to His
death on the cross for
our sins – Jesus
shed His Blood!
Galatians 2: 19-20
...I have been crucified with Christ and yet I am alive; yet it is no longer I, but Christ living in me.
R. We should make our Lent
holy be offering up our
suffering and making
sacrifices –
God loves us –
He rewards the holy man –
He forgives the man who
comes and asks for
forgiveness of
their sins –
God never forgets us, God loves
us –
Regina reminded me her
sister-in-law that didn't know she was
sick, just found out she had cancer
and 3 months to live. A priest
we know, young and holy, goes
in and out of the hospital so
often – he has pancreas
cancer. How will we be
strong if we don't have
a deep interior relationship
with God if we oppose His
will and live in darkness.
In the scripture, the fourth
week of Lent, the plot continues
against Jesus. They hated Jesus,
they wanted Him dead.
A person with an evil dance –
can do the same bad dance
16 years later – every day and
try to force others to put
up with their behavior by
using what we need as a
weapon –
God commands us to love –
We need to open our eyes and
ears to the truth. That was
John's Gospel today –
the blind man co-operated
with Jesus –
We are to live in faith –
We pray for our eyes to have
light, our ears to be open
and to have grace to speak
the Good News and the truth
of Jesus.
We know Moses delivered
the people and they complained
and worshipped a molten
calf –
There was a plot against
Jesus, the Son of God –
We meditate on that
which led Him to the
crucifixion.
God I long to know as You can
teach me to know more and more.
Reality is in God. Truth is in Him.
God is absolute truth.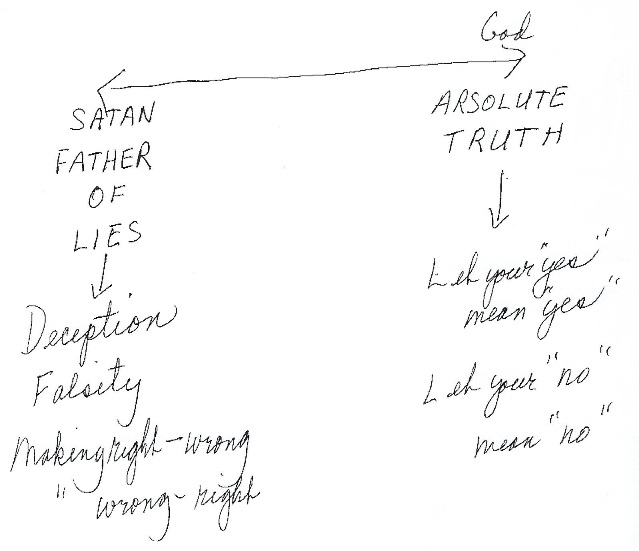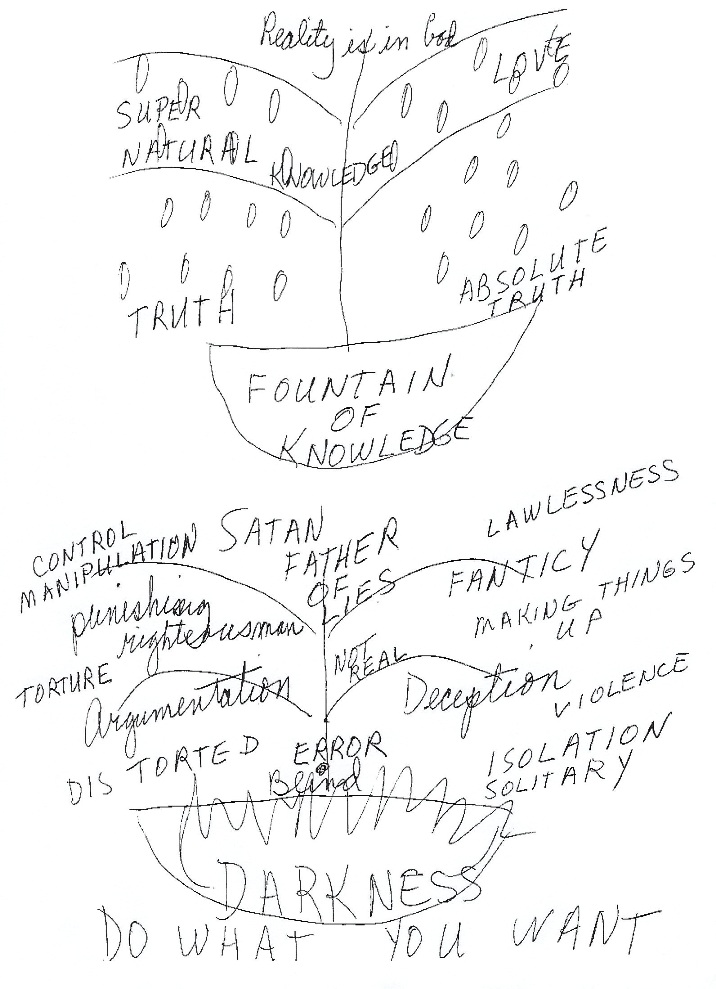 R. God is the source of truth –
God is truth
God is infinite truth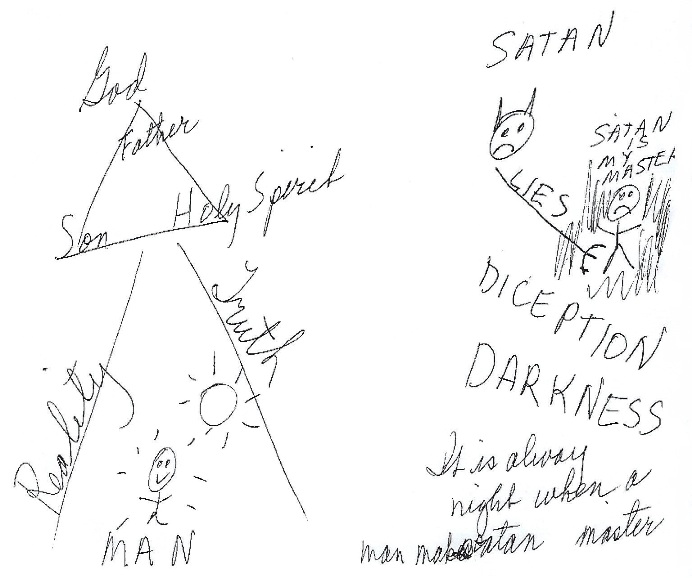 R. A mind is meant to live in the truth.
A mind is meant to live in reality.
To not live in the truth is to
live in an unreal world –
make - believe.
A tragic loss of slavery in
the man who embraces
constant lies –
deception –
TRUTH IS BEAUTY
We are not seeing reality
as it is when we
live lies and deception.
This is self-inflicted
by the man turning
from God's light, truth,
reality and clinging
to darkness, deception,
blindness, unreality and lies.
God is love –
God is order –
God is harmony –
God is truth –
In God is reality –
God is light –
The devil is the father of lies –
The devil brings untruth,
deception, ugliness,
meanness,
Darkness, blackness –
The more the man clinches
onto lies and
darkness – the more
his heart is shrunken –
Darkness and poison in
the heart go together –
We must seek right - reasoning
with our minds to be
sure - footed –
Jesus speaks of the withered
hand, withered vine,
cursed fig tree.
Truth is light for a man's
heart –
Truth is the goal of the heart –
REALITY IS IN God
We see light and beauty –
goodness only in truth!
The man of darkness
wears a mask and parades
around in a disguise –
he is a man that loves
trickery, power, watching
others suffer at his hand,
watching men of goodness
squirm, be brought down.
The man of goodness reflects
light and truth,
reflects the goodness
of God –
and in him is love –
A diet of evil fills a
man's heart with
poison and makes
him sick in his
heart as he walks in darkness –
Mary cries about the souls
going into hell like rain –
men can clutch the
darkness and eat a
steady diet of poison
that makes them sick –
God gives us the Mighty Medicine
in the Blue Books.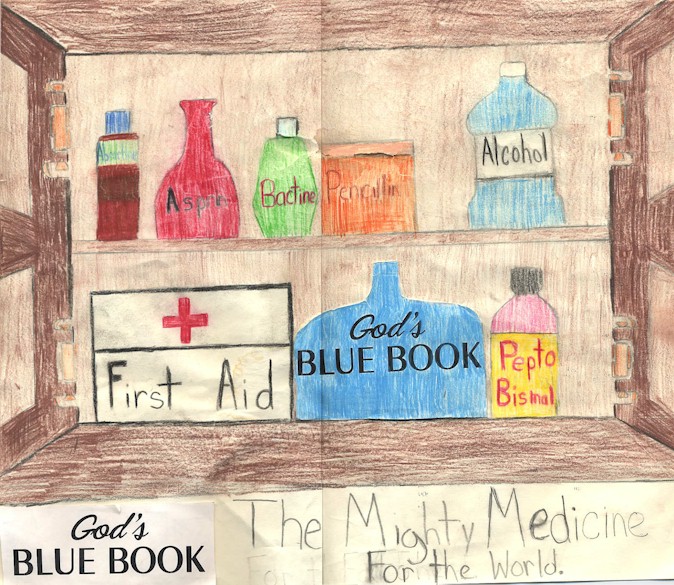 R. Here is the message I got
March 3, 1997 the day
Falmouth Flooded –
March 3, 1997 Message
Day Falmouth Flooded Early Morning
Jesus: Oh, the waters will run and the earth will shake and you will suffer and suffer and work your own plan and say it happened before, it is not a sign from God - it is a phenomenon, a happening, no reason to take notice.

And I will shake you on your tree and you will fall to the ground as rotten fruit and all that will remain will be the fruit of heaven.
R. Men that use authority over
others will be judged
for their damaging
those under them when
they force their poisonous
ways on those under them.
God is truth.
We must have truth to live
in God –
God is ultimate beauty
and goodness –
With God we can see the
reflection of His beauty,
even in suffering.
The truth makes us free.
Any one living and eating
a steady diet of poisonous
lies is in darkness.
Jesus said: "I am the way, the truth
and the life"
Without truth – we have
no way to walk in
the light –
God is absolute truth –
in Him is no darkness.
A man living in deception
and embracing this evil as
his steady diet is a slave to satan.
It is his will –
He has a free will to chose
truth or lies –
His pride and power is
a very sick pleasure
for this man.
A man of evil and a steady
diet of it can live
a life of malice and
grow in malicious
intent in his actions.
A man can imprison himself
in utter isolation making
satan and his lies his
master.
We see God and the beauty
of His Creation – we know He
is Creator and we are
creatures –
We see reality, beauty,
truth, light, goodness,
power, order, harmony is in God.
The more a man gives into
deception, lies, darkness,
the less he really sees
of reality and he sees
falsely the truth of God.
We see the Power of the Almighty
God in the Universe and
may ask – "Why would a
man live his whole life
making power over what
God wants and power over
others a pleasure to him" –
God gives us hearts to love
warmly and be good as kind
and more perfect as our
heavenly Father is perfect.
Look at the ocean –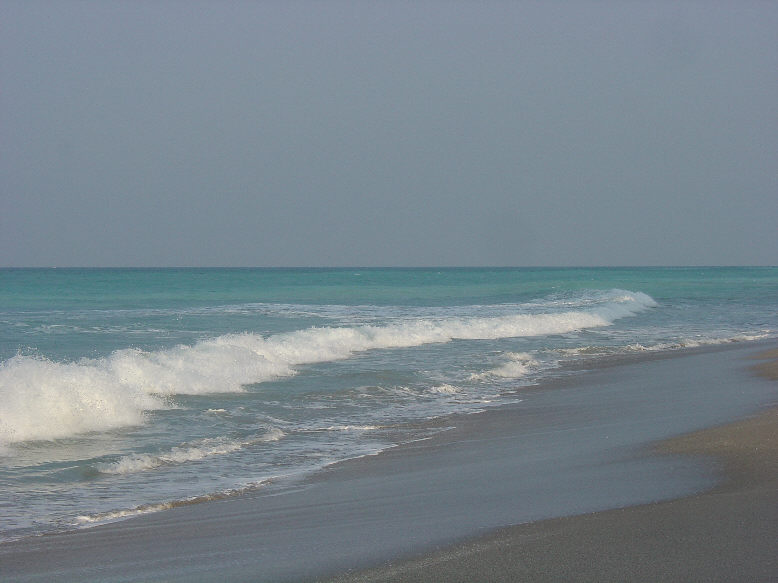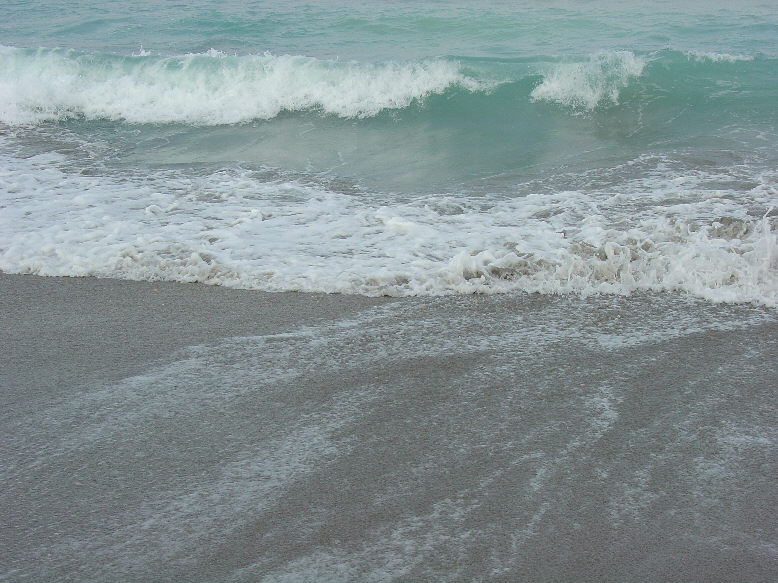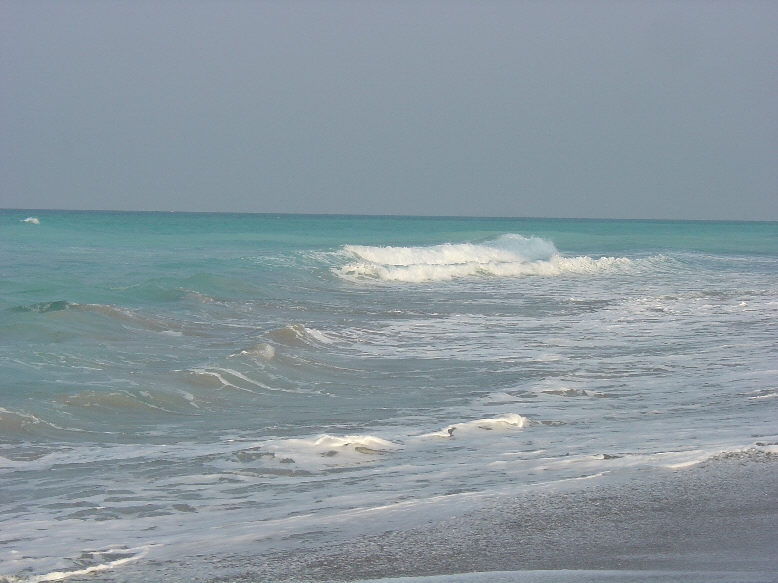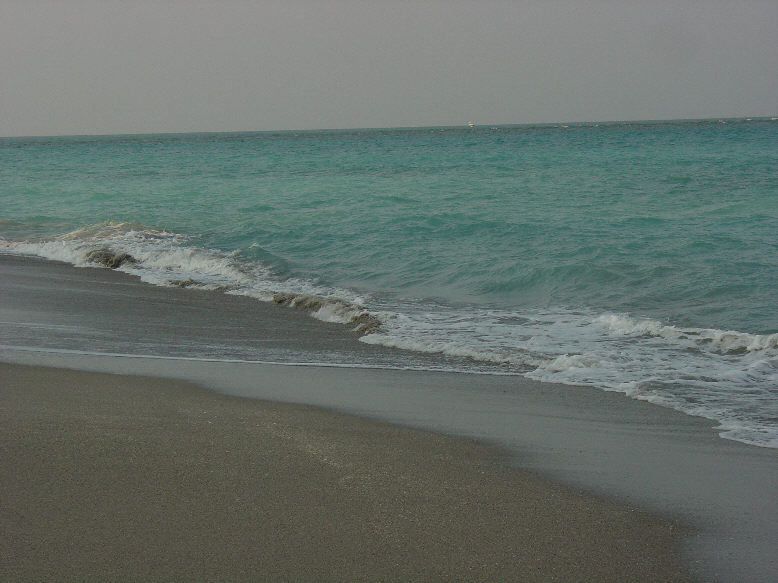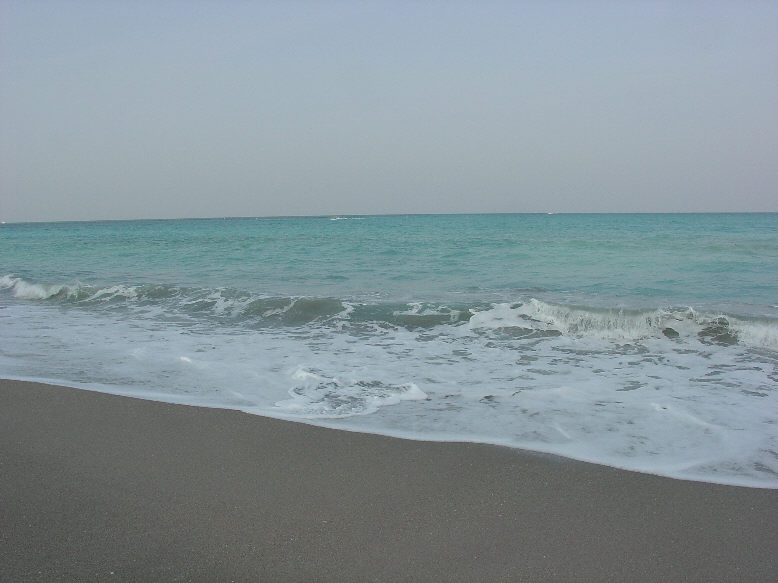 R. Do you see the power of the
waters, a storm at sea
and Jesus calmed the
waters – Jesus is ruler
over the living waters –
He opens the eyes of the
blind – He raised Lazarus
from the dead –
We can see the softness
of the touch of God,
baptism, walking the aisle
going to the Eucharist –
We can see the hardness
of a man beating on another
to provoke them and break
them for their sick hatred of
God's commandments of love.
What is of a man who
tortures another for power –
over him – such sickness
of him, sickness of
men who do terror actions
upon others – sick, sick,
sick – look at the concentration
camps – no respect for men
and God's creation – brute
violence and Mary warned
at Fatima. Mary showed
the children hell –

Excerpt from The Spirituality of Fatima
by Fr. Edward Carter, S.J.
July 13, 1917

"During her appearance in July, Our Lady, in answer to Lucia's plea, promised that in October she would work a great miracle so that all might believe and know who she was. Again, the Mother of God told the children to sacrifice themselves for sinners and to say many times, especially when making a sacrifice, this prayer: "O my Jesus, I offer this for love of Thee, for the conversion of poor sinners, and in reparation for all the sins committed against the Immaculate Heart of Mary." (11)

"During this same July apparition, Mary showed the three children a vision of Hell. She told them:

"You have seen Hell, where the souls of poor sinners go. To save them, God wishes to establish, in the world, devotion to my Immaculate Heart. If people do what I tell you, many souls will be saved and there will be peace.

"The war (World War I, then raging) is going to end. But if people do not stop offending God, another and worse one will begin in the reign of Pius XI. When you shall see a night illuminated by an unknown light [January 2, 1938], know that this is the great sign that God gives you that He is going to punish the world for its many crimes by means of war, hunger, and persecution of the Church and the Holy Father. (12)

"To prevent this, I shall come to ask for the consecration of Russia to my Immaculate Heart and the Communion of Reparation on the five first Saturdays. If my requests are granted, Russia will be converted and there will be peace. If not, she will scatter her errors throughout the world, provoking wars and persecutions of the Church. The good will be martyred, the Holy Father will have much to suffer, and various nations will be destroyed....

"But in the end, my Immaculate Heart will triumph, the Holy Father will consecrate Russia to me, Russia will be converted, and a certain period of peace will be granted to the world." (13)

11. For background material on Fatima, I am particularly indebted to
Our Lady of Fatima's Peace Plan from Heaven (Rockford: TAN
Books and Publishers, Inc., 1983). pp.3-4.
12. Ibid., pp.4-5.
13. Ibid., p.5.
R. Look at man in the apex of creation –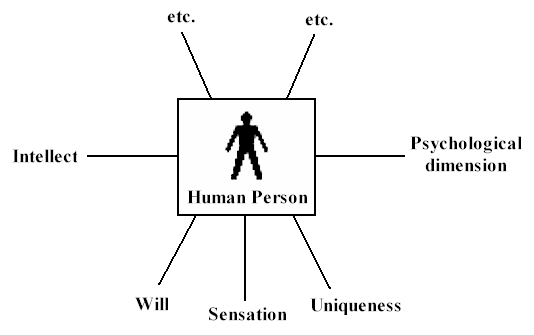 R. Why would a baptized man not seek
to grow in the super-natural
life – why would he
cling to the slavery
of satan and his lies
and darkness –
God is love – a man growing
in the spiritual life is
growing in love –
God calls us to go out and
spread the Good News –
A selfish, closed in man
in his darkness may
seek to abuse and
bring others down
below his dark level.
A man will be judged on how
he cooperated with God.
end of March 27, 2017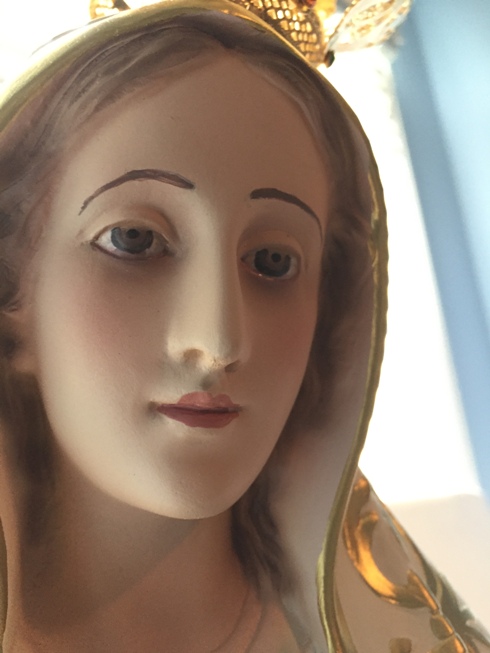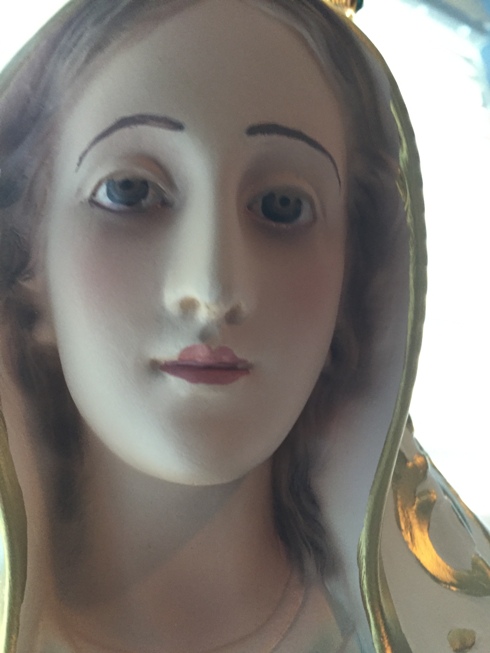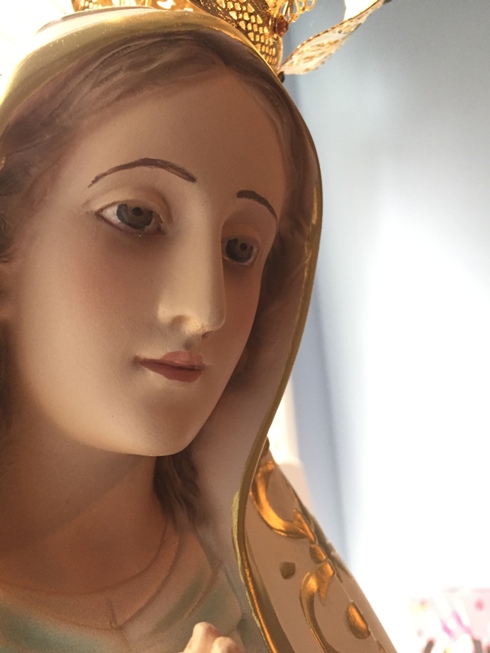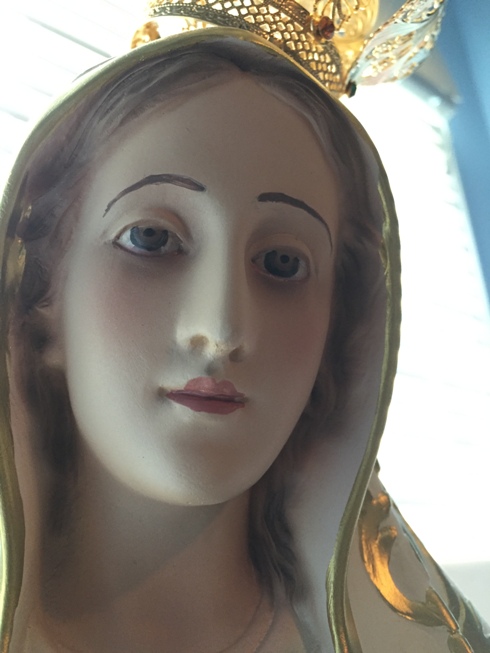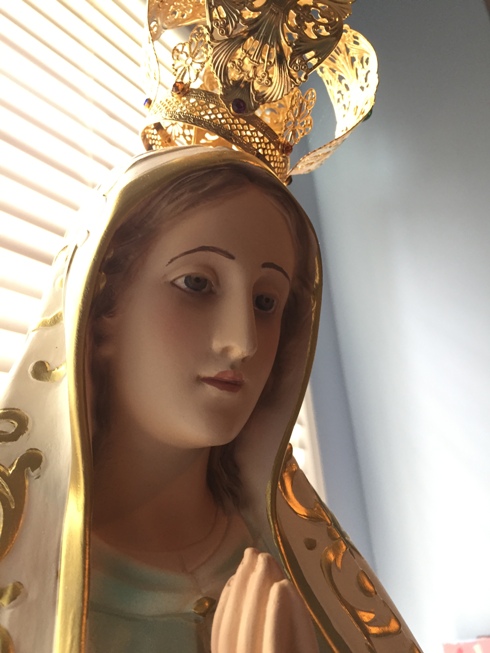 March 25, 2017
R. A son may fear his father for offending
him. In yesterday's message we spoke about
justice to our parents who had us and gave
us life.
The 4th commandment commands a child
be obedient to their father and their mother.
Rebellion against authority can begin at
a very early age, where a child refuses to
respect the authority of their father. Mothers
and fathers are not perfect, but God tells
us to love our parents even when they
are old.
A child of God is to love God and to not
want to offend Him with sin. A child who
lived their whole life rebelling against their
earthly father, in anger, is ignoring what
is needed to help him to have a fear of God
that is needed. We must respect and be
obedient to our Heavenly Father.
We are to repent for our sins and
recognize our duty to obey God's
commandments and love Him. Love
is called charity many times.
How can a man who treats God and others
like enemies have charity? A man of
charity respects and loves his brothers
recognizing they were created by God.
Fear of God is a gift of the Holy Spirit where
we do not want to offend God with
the slightest sin because we love Him
so much. We love God and we do not
give into serious sin because we want to
be with God forever in heaven.
We seek the truth about God. That God
is Almighty and worthy of our love,
respect, obedience. God gives us His
Divine Law – we can't ignore God
and His law – rebel against God –
be argumentative, disobedient to God's Law
and expect to win favor with God.
A man who loves God with all
his heart and all his soul and all
his being subjects himself to the
Divine Law of God and obeys it.
The more a man loves God the less
and less he gives into selfishly demanding
his way and hurting others because of
pride, anger, jealousy, envy etc. The
more we love God, the more we don't want
to offend Him. We can't give into selfish pride –
We seek to be happy and to please God.
Happiness is found only in God.
If we want to see God face to
face we must repent and ask for
forgiveness for our sins.
A man without hope in God
has lost his goal in life.
God is all good and a man growing
in the image and likeness of God
seeks to be more and more good as
God wants him to be.
A man who does not have hope
of living eternally with God in
his actions, can be easily tempted
by satan and the man gives in.
A slothful man does not really apply
the spiritual gifts needed to grow in
the spiritual life.
Atheists have turned from God –
Men who do not hope in God can
have deep hatred in their hearts –
A person without hope can seek
power for their vain pride, arguing
over every direction from authority and
blocking unity among men.
Without hope a man walks in
war with his brothers – War imposed
by his own obstinacy to disobey
God's law and failure to love.
The man of pride is caught in his
own ego – this leads him far
away from happiness and the light.
When a man doesn't really love God,
he doesn't really love his brother –
We need the virtues of faith, hope and
love. The devil is division, is darkness –
is seeking power and control.
A man of despair is SAD!
God is love – God wants
friendship with us. He
wants us to have the supernatural life
He gives in baptism.
Jesus: I am light, I am love.
I love you so much –
A banquet is prepared in heaven for
those who love Me and keep
My commandments in heaven –
Excerpt from Response to God's Love by Fr. Edward Carter, S.J.
... In reference to Christianity, God himself is the ultimate mystery. Radically, God is completely other and transcendent, hidden from man in his inner life, unless he chooses to reveal himself. Let us briefly look at this inner life of God.

The Father, in a perfect act of self-expression, in a perfect act of knowing, generates his son. The Son, the Word, is, then, the immanent expression of God's fullness, the reflection of the Father. Likewise, from all eternity, the Father and the Son bring forth the Holy Spirit in a perfect act of loving.

At the destined moment in human history, God's self-expression, the Word, immersed himself into man's world. God's inner self-expression now had also become God's outer self-expression. Consequently, the mystery of God becomes the mystery of Christ. In Christ, God tells us about himself, about his inner life, about his plan of creation and redemption. He tells us how Father, Son, and Holy Spirit desire to dwell within us in the most intimate fashion, how they wish to share with us their own life through grace. All this he has accomplished and does accomplish through Christ. St. Paul tells us: "I became a minister of this Church through the commission God gave me to preach among you his word in its fullness, that mystery hidden from ages and generations past but now revealed to his holy ones. God has willed to make known to them the glory beyond price which this mystery brings to the Gentiles—the mystery of Christ in you, your hope of glory. This is the Christ we proclaim while we admonish all men and teach them in the full measure of wisdom, hoping to make every man complete in Christ" (Col 1:25-28).
R. Christ IN US
We relive the mysteries of
Christ's life in our lives.
Romans 6: 3-4

You cannot have forgotten that all of us, when we were baptised into Christ Jesus, were baptised into his death. So by our baptism into his death we were buried with him, so that as Christ was raised from the dead by the Father's glorious power, we too should begin living a new life.
John 3: 16
For this is how God loved the world:
he gave his only Son,
so that everyone who believes in him
may not perish
but may have eternal life.
Matthew 22:34-40
The greatest commandment of all

But when the Pharisees heard that he had silenced the Sadducees they got together and, to put him to the test, one of them put a further question, 'Master, which is the greatest commandment of the Law?' Jesus said to him, 'You must love the Lord your God with all your heart, with all your soul, and with all your mind. This is the greatest and the first commandment. The second resembles it: You must love your neighbour as yourself. On these two commandments hang the whole Law, and the Prophets too.'
2 Peter 1: 3-7

The generosity of God

By his divine power, he has lavished on us all the things we need for life and for true devotion, through the knowledge of him who has called us by his own glory and goodness. Through these, the greatest and priceless promises have been lavished on us, that through them you should share the divine nature and escape the corruption rife in the world through disordered passion. With this in view, do your utmost to support your faith with goodness, goodness with understanding, understanding with self–control, self–control with perseverance, perseverance with devotion, devotion with kindness to the brothers, and kindness to the brothers with love.
R. Christic self –
Our personal relationship
with Jesus.
We follow Jesus!
The more we die to ourselves
the more we become like Jesus.
Self - discipline
Renunciation
The Centrality of faith, hope
and love.
All virtues support love –
Faith gives us a new vision of God and
everything related to God –
Hope – desire to live according
to faith and trust.
Love – live vision of faith
The virtues of love for the
baptized is living in God's
loving activity.
March 24, 2017
R. Justice brings peace –
When men have relationships with
one another justice brings peace
and order –
The relationship between God
and man is God is our
Creator, we are the creature
and it is our duty to love
God – God created us – It is
our duty.
Our parents brought us into
this life – we owe our parents
honor and reverence and
service.
Our country helps us so we can
develop our talents – we
owe respect and love and
service to our country.
Men serve their country.
It is justice that we recognize
all that has been given to us
by people who went before
us and give back to this
generation we live in and to
future generations by living to
make the world better as God
desires it to be.
Men that are put in authority
over others to run things
deserve respect and honor and
gratitude.
"Justice shall flourish in his time,
and fullness of peace forever."
Psalm 72: 3-4, 7-8, 17
Mountains and hills,
bring peace to the people!
With justice he will judge the poor of the people,
he will save the children of the needy
and crush their oppressors.

In his days uprightness shall flourish,
and peace in plenty till the moon is no more.
His empire shall stretch from sea to sea,
from the river to the limits of the earth.

May his name be blessed for ever,
and endure in the sight of the sun.
In him shall be blessed every race in the world,
and all nations call him blessed.
Romans 8: 5-9
Those who are living by their natural inclinations have their minds on the things human nature desires; those who live in the Spirit have their minds on spiritual things. And human nature has nothing to look forward to but death, while the Spirit looks forward to life and peace, because the outlook of disordered human nature is opposed to God, since it does not submit to God's Law, and indeed it cannot, and those who live by their natural inclinations can never be pleasing to God. You, however, live not by your natural inclinations, but by the Spirit, since the Spirit of God has made a home in you. Indeed, anyone who does not have the Spirit of Christ does not belong to him.
R. We recognize God as our authority –
We recognize the saints in heaven
and ask them to intercede for
us –
This is spiritual order –
In our community we recognize
men over us –
In the country we recognize
the President –
Obedience means that a man
submits his will to
a person over them.
A person having authority over
others – in justice – is to
do what is according to the
office he holds –
not abuse others above
and below him for his
personal anger and
hatred –
A man of authority is to judge
justly as he is called –
A person over others in authority
in a spiritual situation will
answer to God for the offense
of using their authority and
giving bad example to those
under them spiritually and
using their position of authority
for their personal anger,
revenge, acting-out and
other evils that can damage
a person under them.
This is handled in St.
Benedict's Rule for religious –
Justice shall flourish in his
time and fullness of peace forever –
God is Divinely Just
God will Judge us on our
performance
Justice and Peace will kiss –
Psalm 24: 1-6
To Yahweh belong the earth and all it contains,
the world and all who live there;
it is he who laid its foundations on the seas,
on the flowing waters fixed it firm.

Who shall go up to the mountain of Yahweh?
Who shall take a stand in his holy place?

The clean of hands and pure of heart,
whose heart is not set on vanities,
who does not swear an oath in order to deceive.

Such a one will receive blessing from Yahweh,
saving justice from the God of his salvation.
Such is the people that seeks him,
that seeks your presence, God of Jacob. Pause
R. God is above us –
We are to obey God's commands
of us –
We are to know, love and serve God,
it is our duty –
It is out of order for
a man to raise himself over
God.
In Matthew's Gospel,
First Sunday of Lent, Cycle A –
The devil wanted Jesus to fall
to his feet and pay him homage.
First Sunday of Lent Readings
Reference Genesis 2: 7-9; 3: 1-7

Romans 5: 12-19
Well then; it was through one man that sin came into the world, and through sin death, and thus death has spread through the whole human race because everyone has sinned. Sin already existed in the world before there was any law, even though sin is not reckoned when there is no law. Nonetheless death reigned over all from Adam to Moses, even over those whose sin was not the breaking of a commandment, as Adam's was. He prefigured the One who was to come . . .

There is no comparison between the free gift and the offence. If death came to many through the offence of one man, how much greater an effect the grace of God has had, coming to so many and so plentifully as a free gift through the one man Jesus Christ! Again, there is no comparison between the gift and the offence of one man. One single offence brought condemnation, but now, after many offences, have come the free gift and so acquittal! It was by one man's offence that death came to reign over all, but how much greater the reign in life of those who receive the fullness of grace and the gift of saving justice, through the one man, Jesus Christ. One man's offence brought condemnation on all humanity; and one man's good act has brought justification and life to all humanity. Just as by one man's disobedience many were made sinners, so by one man's obedience are many to be made upright.
Matthew 4: 1-11

Then Jesus was led by the Spirit out into the desert to be put to the test by the devil. He fasted for forty days and forty nights, after which he was hungry, and the tester came and said to him, 'If you are Son of God, tell these stones to turn into loaves.' But he replied, 'Scripture says:

Human beings live not on bread alone
but on every word
that comes from the mouth of God.'

The devil then took him to the holy city and set him on the parapet of the Temple. 'If you are Son of God,' he said, 'throw yourself down; for scripture says:

He has given his angels orders about you,
and they will carry you in their arms
in case you trip over a stone.'

Jesus said to him, 'Scripture also says:

Do not put the Lord your God to the test.'

Next, taking him to a very high mountain, the devil showed him all the kingdoms of the world and their splendour. And he said to him, 'I will give you all these, if you fall at my feet and do me homage.' Then Jesus replied, 'Away with you, Satan! For scripture says:

The Lord your God is the one
to whom you must do homage,
him alone you must serve.'

Then the devil left him, and suddenly angels appeared and looked after him.
R. Reference Psalm 51: 3-4, 5-6, 12-13, 14, 17
By the time of Noah man had
become corrupt.
Man is to obey the Commandments
of God.

The Ten Commandments
1. I, the Lord, am your God. You shall not have other gods besides me.
2. You shall not take the name of the Lord, your God, in vain.
3. Remember to keep holy the Sabbath day.
4. Honor your father and your mother.
5. You shall not kill.
6. You shall not commit adultery.
7. You shall not steal.
8. You shall not bear false witness against your neighbor.
9. You shall not covet your neighbor's wife.
10. You shall not covet anything that belongs to your neighbor.

R. They made a molten calf when
Moses went up the mountain
to get the 10 Commandments
and they worshipped the
molten calf.

Tomorrow is a new day to love
and serve God. It is the first
day of the rest of your life. It can
determine our eternal salvation.
We are called to help in the work
of redemption. Everybody has a
free will. Man can obey God
or disobey God. If we choose to love
God, we can grow in our relationship
with Him.
The commandments of God
are clear.

The Ten Commandments
1. I, the Lord, am your God. You shall not have other gods besides me.
2. You shall not take the name of the Lord, your God, in vain.
3. Remember to keep holy the Sabbath day.
4. Honor your father and your mother.
5. You shall not kill.
6. You shall not commit adultery.
7. You shall not steal.
8. You shall not bear false witness against your neighbor.
9. You shall not covet your neighbor's wife.
10. You shall not covet anything that belongs to your neighbor.


R. We cannot
disobey God's commandments
and not repent if we want to do
what God wants. Why would
anyone not love, when God is
love? Why would someone
disobey God? God loves us.
God is with us. God is the boss.
Judas betrayed Jesus. He smothered
Him with kisses to
sell Him for 30 pieces of silver.
We have one shot at tomorrow.
Why would anyone hate their
neighbor, when God commands
we love our neighbor as
ourselves.

Excerpts from the Rosary of
December 14, 1997 Sunday
Glorious Mysteries
The Assumption of the Blessed Virgin Mary into Heaven
7. R. On October 8th, I was wakened at 6:00 am. Jesus sounded angry and mumbling and someone walking around the bed repeating and repeating, "Seedless, barren, not bringing forth fruit on the vine."

October 8, 1997

Jesus:

Seedless, barren, not bringing forth fruit on the vine. I come to be heard and who pays Me heed. To a people of stiffs I address this issue, what think you when the water is gone from the trough?

Do you think you will then worship the molten calf or will you be ready for surrender then?

Oh, you thankless race, anger and wrath is the mind of your God. You do not worry, My messenger, for I am God and I speak to you. You think you are alone and I have chosen you. Your money is your god, oh people of Zion - your money in the pockets is the sound that brings you joy. What brings Me joy is the songs of the faithful, praising

and worshipping God, but I go to the tent and there is the molten calf and an abased nation of stiffs, heartless and filled with fear. I beg of you to stop now before it is too late, but you do not know of the chastisement I have in store for you - it is under the plan of the Father.

The children who walk in darkness carried a molten calf in their arms and the God of justice struck the earth. He struck you, senseless people, because you would not listen. end of excerpt
The Coronation of Mary as Queen of Heaven and Earth
1. Jesus: I am alive. I am alive. I am alive. And I give to you these messages that you will love Me most intimately. I have given these writings to lead you to the depth of My Heart. I have revealed Myself most intimately to you in the Holy Eucharist. This is the Bread of Life that I give to you. The Bread of Life is My Word and the Eucharist.
2. R. Can you imagine how it was for Jesus in the garden to know all things and to know what He would undergo at the hands of men who were blind and did not even know anything about Him being God, and that they would hang Him on the cross.
Jesus:
Move with your body, My senseless race. I tell you that I am alive and I live this day. I give you the Bread of Life: My Word and the Eucharist. I am truly present and I am waiting for the sons of Zion to come to Me. But they are hidden. They do not come. For they are a people that are walking in darkness and they must be aroused for they aresleeping too long, too long and too deep is their sleep. Oh children of Zion, children of your Mother, Mary, come forth. Hear the trumpet blast. Waken to the sound for the glory of the Lord is at hand. He will come in the night unannounced and many will be lost. For the day of reckoning is at hand and the sun will shine and the men of the earth will hear the trumpet blare in the dark night and they will know that soon the day of glory is at hand, the day of victory.
3.
R.
A little King, a big King, the Almighty God, without a beginning without an end. And so we meditate on the mysteries of the rosary and we read His Word but truly this Word lives in our lives. And this is a reality, this mystery of the rosary. For He will be King of all hearts and she will be Queen of their hearts, the little King and the Queen of Heaven and earth.
8. R. Anyone who has ears ought to hear these words.
Act of Contrition
"O my God, I am heartily sorry for having offended Thee, and I detest all my sins, because I dread the loss of Heaven and the pains of Hell, but most of all because they offend Thee, my God, Who art all-good and deserving of all my love. I firmly resolve, with the help of Thy grace to confess my sins, to do penance and to amend my life. Amen."
R. The cross.
Christ crucified.
There is a man on the cross.
Given October 29, 2016
R. Please spread blessed holy water
(You can also mix Jesus and Mary water
with your blessed Holy Water if you have it.)
in your yard, around your house,
in the state you live in.
And ask God to bless your state
Ask God to bless the United States
Pray all prayers through the intercession of
Our Lady of CLEAR – WATER.
Ask the Lady of CLEAR - WATER
to help with the blessed water.
Mary has appeared to me for 22 years,
in Ohio and Florida.