Prayer for Grace for our Country
Dear Father united to Jesus in the Holy Sacrifice of the Mass, the Sacrifice of Calvary sacramentally made present, celebrated around the world, in the Holy Spirit. We offer up all we do united to the Mass. We unite in one mind and one heart as members of the mystical body of Christ, with Christ our head in the pure and holy Hearts of Jesus and Mary, through the powerful intercession of Mary with all the angels and saints and souls in purgatory, and we beg for the saving grace, for our country, the United States. Please help us. We further pray for unity to always do the will of God in love. We spread the Blood of Jesus on the leaders and people of the United States and cast the devil into hell. We consecrate our country to the Sacred Heart and Immaculate Heart and all our dioceses, and beg for an outpouring of the Holy Spirit. God help us. We pray for our families, the priests, the Church and the world. In the Name of Jesus please hear us, we pray. We pray for our new president as he takes office. We pray that we are united as one nation under God to work together in love as God wants.
April 12, 2017 - Holy Wednesday
R. Our salvation comes from Christ crucified.
God gives us life. Jesus rose from the dead
for our sins.
God is over. God created us. We are
the creatures of God. To see ourselves
under God is important to our
spiritual life.
If a person is prideful – he is
always putting himself up –
He doesn't know his place. It is
easy for him to lie to be up,
to be jealous, envious – whatever
it takes to see himself above
authority, above his brothers,
above God. Eve wanted to be equal
to God so she sinned. She disobeyed
God. This was disorder.
The person who is prideful –
is out of order – lives DISORDER –
God's grace cloths us with beauty.
God is light, God is love, God
is omnipotent – God is Almighty –
God is the Creator – we are the
creatures.
God gives us a sharing in His life
in baptism. We are lifted up – our
knowing and loving capacity is elevated
to the supernatural level.
We are to praise God, to love God,
to adore God, to please God, to
recognize our place under God.
We see the scripture the first
Sunday of Lent. Satan wanted Jesus
to get down and worship him.
Satan is eternal darkness. Satan
tempts people to be prideful, jealous,
envious, slothful, selfish, angry,
hateful, lying –
How could a person giving into
this – enslaved to satan have
anything but darkness and misery.
Their vision is darkness – they
seek to bring people that are
righteous down to their dark level –
in advanced stages they can use
tricks, deception, even use what is
God's works, authority, Churches
for their evil designs. God created
man in His image and likeness.
God wants us to love one another
to help one another – to work
for the building of the Kingdom of God –
The Church is the mystical body
of Christ. The Church is to be
strong in this unity in the Holy Spirit.
The Church was instituted by Christ.
The Church has authority.
The devil tempts people to disobey
the commandments, hate their brothers,
give into the deadly or capital sins.
God is love. God is kind and merciful.
We see all through salvation history
how men rebelled against God –
said "no" to God – acted like they
could parade before God and sin and
even make rules that defy the Commandments
of God. Killing babies in abortion
and calling it legal.
We see that Jesus died for our sins.
Because of Divine Justice – Jesus
died. Man offended God with his
sins. More men do not need to parade
before God with their defiant evil
and offend God more – acting like
He doesn't exist!
Look at the lawlessness of the world.
To the lawless person they think it's
okay to have laws that oppose God's
laws while they disobey God with
their laws, making themselves over
God the Creator. This is "gall" Jesus
says.
God is just – Man was created
in the image and likeness of God,
but man is creature and God is Creator –
God is love – Jesus gave to this
world Himself. The Mass is the sacrifice
of Calvary sacramentally made present.

Excerpt from the Priestly Newsletter Book III
The Eucharist
•
At the Last Supper, on the night He was betrayed, our Saviour instituted the Eucharistic Sacrifice of His Body and Blood. He did this in order to perpetuate the sacrifice of the Cross throughout the centuries until He should come again, and so to entrust to His beloved spouse, the Church, a memorial of His death and resurrection: a sacrament of love, a sign of unity, a bond of charity, a paschal banquet in which Christ is consumed, the mind is filled with grace, and a pledge of future glory is given to us (Vatican II, Constitution on the Sacred Liturgy, No. 17)26

•

The Church, therefore, earnestly desires that Christ's faithful, when present at this mystery of faith, should not be there as strangers or silent spectators. On the contrary, through a proper appreciation of the rites and prayers they should participate knowingly, devoutly, and actively. They should be instructed by God's word and be refreshed at the table of the Lord's body; they should give thanks to God; by offering the Immaculate Victim, not only through the hands of the priest, but also with him, they should learn to offer themselves too. Through Christ the Mediator, they should be drawn day by day into ever closer union with God and with each other, so that finally God may be all in all. (Constitution on the Sacred Liturgy, No. 48) 27

•

Through the Eucharistic Sacrifice Christ the Lord desired to set before us in a very special way this remarkable union whereby we are united one with another and with our divine Head, a union that no word of praise can ever sufficiently express. For in this sacrifice the sacred ministers act not only as the representative of our Saviour, but as the representative of the whole Mystical Body and of each one of the faithful. Again, in this act of sacrifice, the faithful of Christ, united by the common bond of devotion and prayer, offer to the eternal Father through the hands of the priest, whose prayer alone has made it present on the altar, the Immaculate Lamb, the most acceptable victim of praise and propitiation for the Church's universal need. Moreover, just as the divine Redeemer, while dying on the Cross, offered Himself to the eternal Father as Head of the whole human race, so now, 'in this clean oblation' He not only offers Himself as Head of the Church to His heavenly Father but in Himself His mystical members as well. He embraces them all, yes, even the weaker and more ailing members, with the deepest love of His Heart. (Pope Pius XII, Mystici Corporis AAS, XXXV, 232-233)28

R. Fr. Carter says "The bonds of union that
hold the human race together has
been strengthened by the redemptive
work of Christ. . . The Christic community
in turn, a great channel of grace
that deepens this Christic image of the world.
Jesus gives us the miracle of the Eucharist."

Love is surrender to God. Love
is giving – it is communicating
in our hearts with God.

What kind of life can a person
have that rejects the gifts of baptism
and has no communication with
the Beloved God. When we love someone
we want to give ourselves to them.
When we love someone we want to
be known and we want them to
know us in relationship. There
is meekness in a heart seeking
to know and love God and praise
Him as Supreme – as God –
as Creator.

The person living in pride and
not wanting to change, being divided,
lying, making their brothers their
enemies – is not knowing God's plan
and not knowing God.

A man of love – gives himself
in joy to the "beloved" – He knows
how to give to God and give to
his brothers –

He is not growing in greater
selfishness and darkness and
anger and deception – in division –
disorder – disharmony and
opposing God's law –

The more we love – the more we
give ourselves – the more we surrender –
the more we seek to communicate to
God our "beloved". We seek the ineffable
mystery of love found in God. God
is the ultimate mystery.
Excerpt from Response to God's Love by Fr. Edward Carter, S.J.
... In reference to Christianity, God himself is the ultimate mystery. Radically, God is completely other and transcendent, hidden from man in his inner life, unless he chooses to reveal himself. Let us briefly look at this inner life of God.

The Father, in a perfect act of self-expression, in a perfect act of knowing, generates his son. The Son, the Word, is, then, the immanent expression of God's fullness, the reflection of the Father. Likewise, from all eternity, the Father and the Son bring forth the Holy Spirit in a perfect act of loving.

At the destined moment in human history, God's self-expression, the Word, immersed himself into man's world. God's inner self-expression now had also become God's outer self-expression. Consequently, the mystery of God becomes the mystery of Christ. In Christ, God tells us about himself, about his inner life, about his plan of creation and redemption. He tells us how Father, Son, and Holy Spirit desire to dwell within us in the most intimate fashion, how they wish to share with us their own life through grace. All this he has accomplished and does accomplish through Christ.
end of excerpt
R. We seek eternal love – we are a reflection
of our Creator, who is Divine Love –
The man who loves God wants to die
to his imperfections to be more and
more like the "Beloved" and be raised
in Him.
Jesus died on the Cross for us. He
died for our sins. Jesus laid down
His life for us.
We know God loves us so much because
Jesus did this for us, for our salvation –
When we see Jesus on the cross –
we know God's love for man.
Jesus did the will of His Father and
gave Himself like an innocent
lamb led to the slaughter.
God is love. God is harmony
and order – there is beauty and
light and we see this the more
we are united to God and live in
love according to His will. We see Jesus'
hungering to do the Father's will –
We see Jesus on the cross.
Newsletter 1999 Issue 4
And we see a pillar against a dark sky. We see Jesus against the darkened sky and the Woman beneath and the scene cries out to earth, "Not my will, but Thine be done", not as spoken words, but the very vivid scene of the New Adam, the Pillar of Light, and the New Eve says this. What do you see as you look at the scene of the New Adam and the New Eve, the New Adam hanging from the tree in the place with a garden?

Do you not see the words as if they are almost written across the sky, "Thy will be done"? See her underneath the cross as she holds Him across her knees. His arms lay limp. And the words go across the sky again, "Not My will, but Thine be done". For He did the Father's will to His death on the cross. He is placed in the tomb as she cries outside. Behold the most sorrowful Mother. Within her Heart is an understanding of the divine mysteries that far exceeds that of any human person. In her sorrow, in her tears, she knew so deeply the great gift that God sent–Jesus Christ, Emmanuel, the Savior of the world. She knew that her Son had to suffer these things in order to enter into the glory of His resurrection.
And on the day of His resurrection, Mary's tears were now tears of joy. The victory of her Son has now been accomplished, and the victory will last forever. And on that first Easter morning Mary also knew that all of us, her children, are called to share in her Son's victory– His resurrection–now, and especially in eternal life. She is ever pleading with us that with the help of God's grace we will do all that is necessary to share as fully as possible in the life of Jesus' resurrection–here and hereafter. She wants Emmanuel to be with us to the greatest degree possible, now and in eternal life.

R.

Christ hungered to do His Father's will –
The hour of the cross –

The Mass is the Center of the Christian life –

We go to the Mass and we are one in this
sacrifice to the heavenly Father –

Jesus shows His love of the Father
in the Holy Spirit.

A Prayer before the Holy Sacrifice of the Mass
Let me be a holy sacrifice and unite with God in the sacrament of His greatest love.

I want to be one in Him in this act of love, where He gives Himself to me and I give myself as a sacrifice to Him. Let me be a holy sacrifice as I become one with Him in this my act of greatest love to Him.

Let me unite with Him more, that I may more deeply love Him. May I help make reparation to His adorable Heart and the heart of His Mother, Mary. With greatest love, I offer myself to You and pray that You will accept my sacrifice of greatest love. I give myself to You and unite in Your gift of Yourself to me. Come and possess my soul.

Cleanse me, strengthen me, heal me. Dear Holy Spirit act in the heart of Mary to make me more and more like Jesus.

Father, I offer this my sacrifice, myself united to Jesus in the Holy Spirit to You. Help me to love God more deeply in this act of my greatest love.

Give me the grace to grow in my knowledge, love and service of You and for this to be my greatest participation in the Mass. Give me the greatest graces to love You so deeply in this Mass, You who are so worthy of my love.

-Mass Book, December 27, 1995
R. We see the suffering of Jesus that
led to the resurrection –
The person in the grip of satan wants
to make others suffer while
they gloat in power-over
and they want control –
retaliation – punishment of the
innocent –
suffering and the cross is
foreign to them –
They live to be aggressive, making
sure they have power and no
suffering in love –
Not realizing by not loving they have
the greatest suffering of all –
because God is love – being more and
more in His image and likeness
is happiness –
Galatians 2: 19-20
...I have been crucified with Christ and yet I am alive; yet it is no longer I, but Christ living in me.
Galatians 6: 14-18

But as for me, it is out of the question that I should boast at all, except of the cross of our Lord Jesus Christ, through whom the world has been crucified to me, and I to the world. It is not being circumcised or uncircumcised that matters; but what matters is a new creation. Peace and mercy to all who follow this as their rule and to the Israel of God.

After this, let no one trouble me; I carry branded on my body the marks of Jesus.

The grace of our Lord Jesus Christ be with your spirit, my brothers. Amen.
R. How the Father loves the Holy Sacrifice
of the Mass.
To give oneself – united to the
Mass – to unite to the Sacrifice of Calvary –
sacramentally made present –
1 Corinthians 1: 18-24
The message of the cross is folly for those who are on the way to ruin, but for those of us who are on the road to salvation it is the power of God. As scripture says: I am going to destroy the wisdom of the wise and bring to nothing the understanding of any who understand. Where are the philosophers? Where are the experts? And where are the debaters of this age? Do you not see how God has shown up human wisdom as folly? Since in the wisdom of God the world was unable to recognise God through wisdom, it was God's own pleasure to save believers through the folly of the gospel. While the Jews demand miracles and the Greeks look for wisdom, we are preaching a crucified Christ: to the Jews an obstacle they cannot get over, to the gentiles foolishness, but to those who have been called, whether they are Jews or Greeks, a Christ who is both the power of God and the wisdom of God.
R. The Mystery of the Mass
The person that loves endures pain –
endures the cross –
is willing to give for love –
This is what Jesus showed us
on the Cross
We see the saints who suffered
martyrdom for God.
Jesus willed to die for us out
of love –
God wants us lifted up in virtue –
in gifts of the Holy Spirit –
to experience the joy of the Holy Spirit –
The man who gives into satan
is going down –
he needs to turn his life around
to serve satan is to go down –
to live in darkness and suffering –
This suffering is different than the
suffering of a man carrying a cross
with Jesus.
Having God as the goal –
Having love in the heart –
Reaching high with a heart
like Jesus who gave His all
in love for us.
The Cross of Christ!!
LOVE
Come Holy Spirit possess our soul –
Be the Guest of our soul –
Be the director of our soul –
Come Holy Spirit act in us –
give us the grace to co-operate
in the molding of us
more and more as God wants
us to be – children of light –
Today's Readings
Isaiah 50: 4-9
Lord Yahweh has given me
a disciple's tongue,
for me to know how to give
a word of comfort to the weary.
Morning by morning
he makes my ear alert
to listen like a disciple.
Lord Yahweh has opened my ear
and I have not resisted,
I have not turned away.
I have offered my back
to those who struck me,
my cheeks to those
who plucked my beard;
I have not turned my face away
from insult and spitting.
Lord Yahweh comes to my help,
this is why insult has not touched me,
this is why I have set my face like flint
and know that I shall not
be put to shame.
He who grants me saving justice is near!
Who will bring a case against me?
Let us appear in court together!
Who has a case against me?
Let him approach me!
Look, Lord Yahweh is coming
to my help!
Who dares condemn me?
Look at them, all falling apart
like moth-eaten clothes!
Psalm 69: 8-10, 21-22, 31, 33-34
I am estranged from my brothers,
alienated from my own mother's sons;
for I am eaten up with zeal for your house,
and insults directed against you fall on me.

I mortify myself with fasting,
and find myself insulted for it,
To eat they gave me poison,
to drink, vinegar when I was thirsty.
May their own table prove a trap for them,
and their abundance a snare;
for this will please Yahweh more than an ox,
than a bullock horned and hoofed.

For God listens to the poor,
he has never scorned his captive people.
Let heaven and earth and seas,
and all that stirs in them, acclaim him!
Matthew 26: 14-25
Judas betrays Jesus

Then one of the Twelve, the man called Judas Iscariot, went to the chief priests and said, 'What are you prepared to give me if I hand him over to you?' They paid him thirty silver pieces, and from then onwards he began to look for an opportunity to betray him.

Preparations for the Passover supper

Now on the first day of Unleavened Bread the disciples came to Jesus to say, 'Where do you want us to make the preparations for you to eat the Passover?' He said, 'Go to a certain man in the city and say to him, "The Master says: My time is near. It is at your house that I am keeping Passover with my disciples." ' The disciples did what Jesus told them and prepared the Passover.

The treachery of Judas foretold

When evening came he was at table with the Twelve. And while they were eating he said, 'In truth I tell you, one of you is about to betray me.' They were greatly distressed and started asking him in turn, 'Not me, Lord, surely?' He answered, 'Someone who has dipped his hand into the dish with me will betray me. The Son of man is going to his fate, as the scriptures say he will, but alas for that man by whom the Son of man is betrayed! Better for that man if he had never been born!' Judas, who was to betray him, asked in his turn, 'Not me, Rabbi, surely?' Jesus answered, 'It is you who say it.'
R. Jesus shows us He was absolutely faithful
to the Father's will. We see a portrait of
Jesus in the suffering servant writings
of Isaiah.
Jesus drank the cup of suffering.
Jesus is love! We see Jesus
absolute obedience to the Father's will.
We see Jesus giving Himself –
giving in love – Jesus held not
back, Jesus gave His all – Jesus
shows us His love so we could
be forgiven of our sins.
Jesus was obedient to His
death on the cross – We know
Jesus felt alone Jesus in the
Garden of Olives! Jesus, the Divine
God, had no sin – Jesus was
sinless, but He was willing to
suffer for our sins – Jesus
shows us obedience and love –
Given April 11, 2017
Joyful Mysteries
The Annunciation
(1) R. I meditate on Mary's "yes"
to God, perfect handmaid
of the Lord.
(2) R. Mary stood beneath the cross
of Jesus –
She suffered the invisible
wounds, Christ suffered.
(3) R. Mary loves, Mary most
perfectly models the love
of Mary as Mother of God.
(4) R. Mary said "yes".
(5) R. Mary said "yes".
(6) R. Eve said "no" to God.
(7) R. Eve said "no" to God.
(8) R. Eve wanted to be equal to God,
Eve disobeyed God.
(9) R. Mary only wanted the will
of God.
(10) R. Mary loved the will of God
and pleasing God.
The Visitation
(1) "My soul doth magnify the Lord."
(2) R. We were created to know,
love and serve God.
(3) R. Mary filled with the Holy Spirit
gave us the Magnificat.
(4) "Nothing is impossible
with God."
(5) R. Zachariah could not talk.
(6) R. John the Baptist's name
was John!
(7) R. When Elizabeth saw Mary
the babe in her womb
leapt for joy.
(8) R. John, cousin of Jesus, was to
prepare the way for Jesus.
(9) R. Mary is a powerful intercessor.
She appears to me. This space
is "sacred" to me.
(10) R. The devil wants people to be mean and
proud and selfish, divided, liars.
The Birth of Jesus
(1) R. Jesus came to this earth.
(2) R. Jesus took on flesh.
(3) R. Jesus took on a human nature.
(4) R. Jesus is our Savior.
(5) R. Jesus is the Light of the World.
(6) R. A person walking in darkness
can keep opposing God's will.
(7) R. God is love.
(8) John 3: 16
For this is how God loved the world:
he gave his only Son,
so that everyone who believes in him
may not perish
but may have eternal life.
(9) R. The star shown over Bethlehem.
(10) R. Bethlehem means house of Bread.
The Presentation
(1) Sing: Little Baby Hands and Feet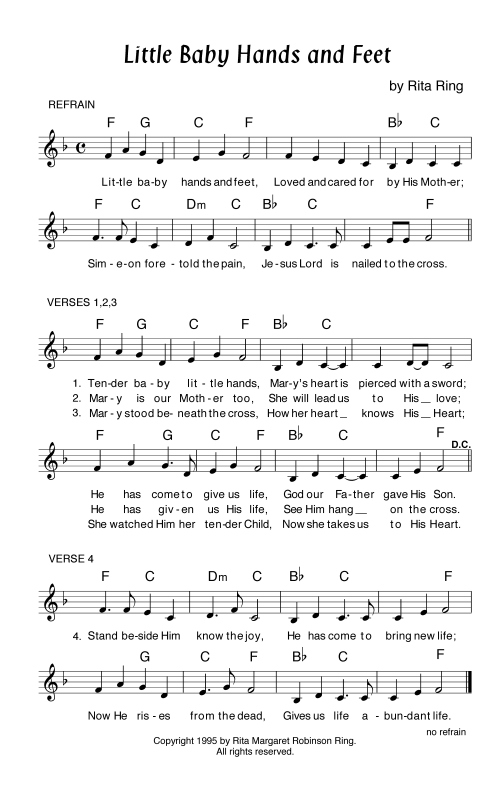 (2) Sing: See the Eyes That Look at Mary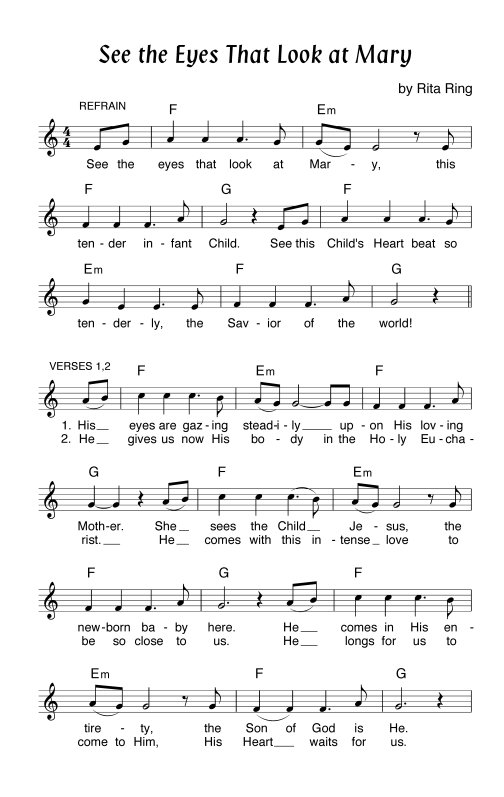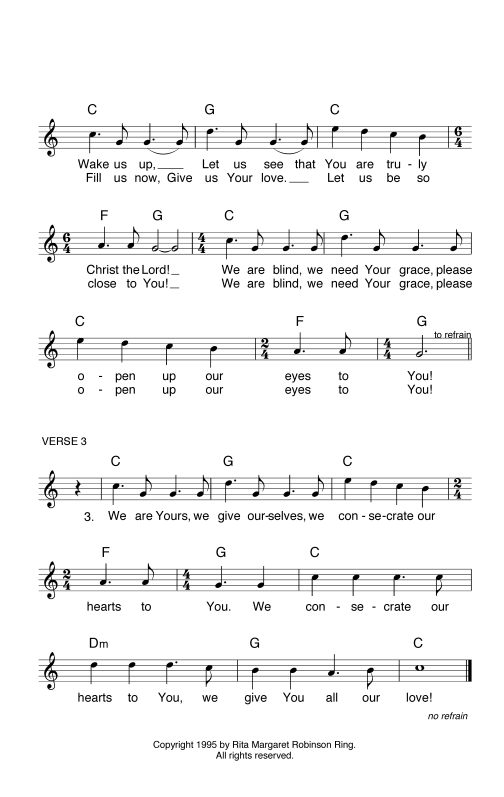 (3) R. Jesus was taken to the temple.
(4) R. Simeon said a sword will pierce
your heart.
The Seven Sorrows of the Blessed Virgin Mary - February 22, 1995

1. The Prophecy of Simeon
Mary, Joseph and the child Jesus went to the temple. Simeon, the prophet, inspired by the Holy Spirit, met them and told Joseph and Mary of the great sufferings of Jesus and Mary. He told Mary that a sword would pierce her heart. From that point on, Mary ever remembered the prophecy of Simeon whenever she beheld her child. When she looked at His little body, even as an infant, she knew He would suffer. Every time she clothed Him and watched Him at play, her heart was torn in her chest as she knew what He would suffer. And a sword, too, shall pierce your Heart, O Mary!
(5) The Seven Sorrows of the Blessed Virgin Mary continues
2. The Flight into Egypt
Joseph was told by the angel to flee. Joseph, Mary and the child Jesus had to flee because of what might happen to Jesus. They had to pack for a long stay. The child Jesus was so small! They left on their journey, hearts full of fear, trying to protect Jesus. They were forced to flee into Egypt.
(6) The Seven Sorrows of the Blessed Virgin Mary continues

3. Jesus Is Lost, In the Temple
Imagine the sufferings in Mary's heart when she realized the child Jesus was not with them. Think of how it would be to lose your child and not know where he was or if anything happened to him. With sorrow in their hearts, Mary and Joseph returned to Jerusalem to look for the child Jesus. And a sword, too, shall pierce your heart, O Mary!
(7) The Seven Sorrows of the Blessed Virgin Mary continues
4. Jesus Carries His Cross
Song: See the eyes that look at Mary, her tender infant child. See the child's Heart beat so tenderly, the Savior of the world!
See the eyes of Jesus and Mary as they met on Calvary. Mary's Heart knew Jesus' Heart so well! From the first moment of conception and throughout His life, Mary was so connected with Jesus and now she peered into His eyes. The crown of thorns adorned His Head! Blood ran down His face! A heavy cross on His back! Wounded, His whole body covered with bleeding wounds! And her whole life flashed before her, the life that she had spent with Jesus. This was the beloved child that she had held in her arms when Simeon told Mary that 'a sword, too, shall pierce your Heart, O Mary!'
(8) The Seven Sorrows of the Blessed Virgin Mary continues
5. Jesus Dies on the Cross
Mary stood under Jesus' cross as He was put to death. The child that she had held in her arms as Simeon prophesied, And a sword, too, shall pierce your Heart, O Mary! Now Jesus is dead on the cross! He gave His flesh, He gave His blood so that we might be with Him forever in heaven. He held not back. He gave His all. He calls out to us this day to see through the eyes of His mother as she appears and calls out with a Heart of great love, "Return to the love of my Son! He is with you this day. He remains with you, no less present than the day that He hung on the cross, in the Eucharist. He longs for you to come and be with Him. He is in your brother. How can you not love your brother when Jesus died for your brother?"

Her Heart was pierced with a sword. His Heart was pierced with a lance. What came forth was blood and water, the sacramental life of the church. He lives with us this day in the Church. He gives to us His sacraments, the source of His life! He gives to us the Sacrament of Penance whereby any sin that we commit can be taken away through the priest. He wants us to be so close to Him! He gives us everything to be close to Him. But we see with such limited vision only those things that are right before our face, when the true reality is that which we don't see with our eyes, the reality of the invisible divinity of Jesus Christ, the Son of God, in the consecrated Host! This is reality! This is our life! This is our power! This is God! And a sword, too, shall pierce your Heart, O Mary!
(9) The Seven Sorrows of the Blessed Virgin Mary continues
6. Jesus Is Taken Down from the Cross
If we ever doubted for one second that we were loved, we could visualize the picture of Mary as she sat beneath the cross with the lifeless, battered, bruised and bloodied body of her Son in her arms, the same child that she held when Simeon prophesied her suffering. He gave His last breath. He gave the last beat of His Heart. He gave His all! This is the way He complied with the Will of the Father. He came to show us the way. He died in perfect peace. To His death He was in peace because He knew the Father's love. The Father loves us so much that He gave His only begotten Son for love of us! The Spirit descended upon the Virgin Mary and the Word was made flesh! The love of the Two Hearts! Such immense love beating for us!

In all love there is suffering. Her Heart was pierced with a sword. His Heart was pierced with a lance. And a sword, too, shall pierce your Heart, O Mary!

(10) The Seven Sorrows of the Blessed Virgin Mary continues
7. Jesus Is Locked in the Tomb
And now Jesus, His body lifeless, is locked in a tomb! What cold reality for Mary to realize that His body is now gone! A stone separated her from her Son!

He gave His last breath! He gave the last beat of His Heart for love of each one of us! And she comes to us this day with her sweet, beautiful voice and she asks us to go to her Son and love Him! How can we refuse Jesus who spread His arms and gave His life for each and every one of us? How can we not trust Him when He loved us so much that He allowed them to tear His flesh, to crown Him with piercing thorns and, lastly, to hang Him on a cross? He truly gave His life for us! He, truly God, is with us this day, the same as the day He died on the cross, in the tabernacle! And we take it so lightly! Death has no power over Him! Locked in the tomb for three days, He rose triumphant on the third day as He had foretold. He comes to give us life. He gives us the sacrament of Baptism that initiates us into His life, that makes us children of God and heirs of heaven if we remain in the state of grace. He asks two things: love of God and love of one another! He came to show us the way and His way is love. To His death on the cross He loved each one of us! He calls out to each one of us here today to be His soldiers, to march on a world that has forgotten God, that has forgotten what it is like to love! It is a battle to live in this world. But the battle is won with hearts that are filled with His love, empowered by the grace and might that He pours out in the Eucharist. He calls out for us to come to the Eucharist and to the tabernacle and be fed with His very flesh and blood. To feed on Divine Life, the greatest nourishment, the Body and Blood of Jesus Christ, the Son of God! This is the love He gives. This is the love He asks us to share.
The Finding of the Child Jesus
(1) Mary's Message - from the Rosary of August 27, 1996
Mary: I stood beneath the cross of my Son, and my Heart was in such pain for I saw Him before my eyes. I saw Him covered with blood. I saw Him die. My Heart, my children, my Heart to watch my Son, but my Heart, my Heart, how I suffered for my little children of the world that give in to this world and give up the love of my Son. O my little children of light, I give you this message. Carry this light into the darkness for your Mother Mary, for I stood beneath the cross and I cried. I cried for the little ones. I cried for the young ones, the ones that do not care and will lose their souls. How do I make you see for you will not listen to me? What can I do? I come. I appear. I beg. I plead. I give you these gifts from my Son, and you reject me. I do not deliver messages very often anymore for I have been ignored. The message is the same. You do not read the messages I have given to you. Please help me. Help the little children. I appear. I appear. I appear, and I am ignored. I stood beneath the cross, and I cried. I cried, and my Heart was in such anguish for my little children, for I am searching for them this day as I searched for the Child Jesus. Please, please help me. I cannot hold back the hand of my Son any longer. I am Mary, your Mother. I ask you to help my children. You are my children of light.

end of Mary's Message
(2) Song: A Song from Jesus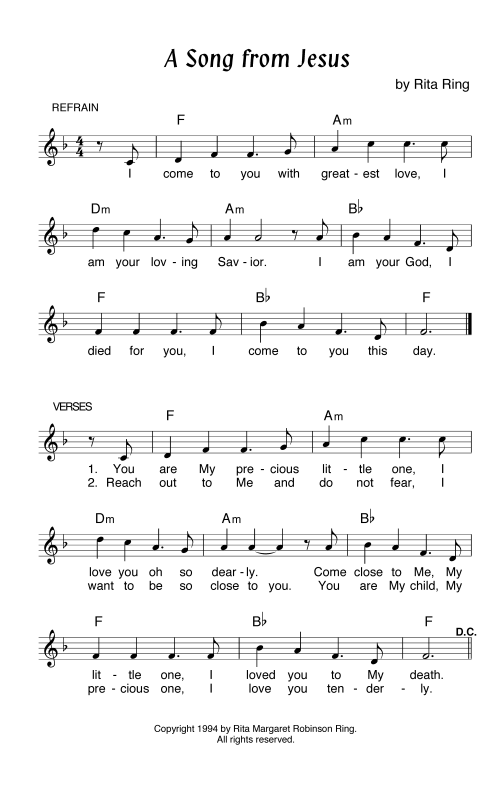 (3) Sing: Little Child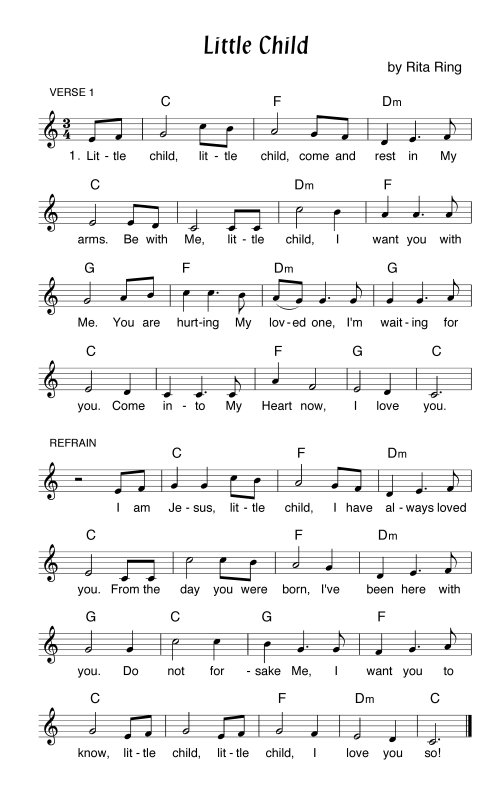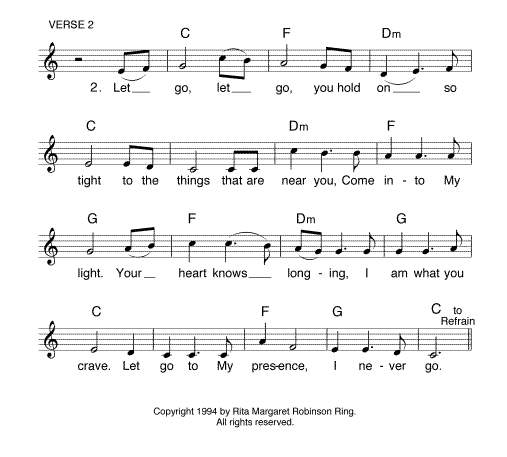 (4) Sing: I Love You Jesus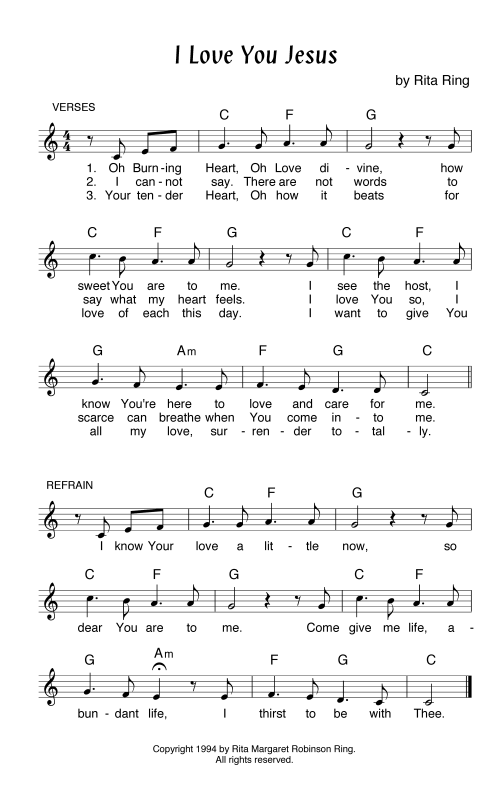 (5) Sing: The Rosary Song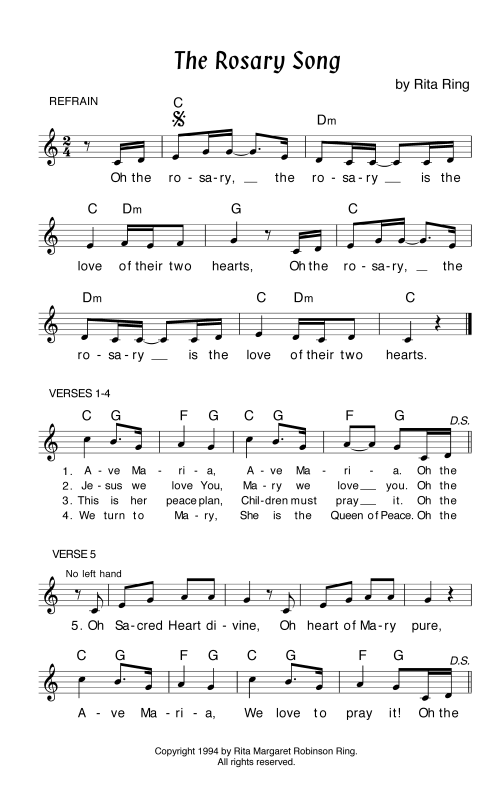 (6) Sing: I Am a God of Justice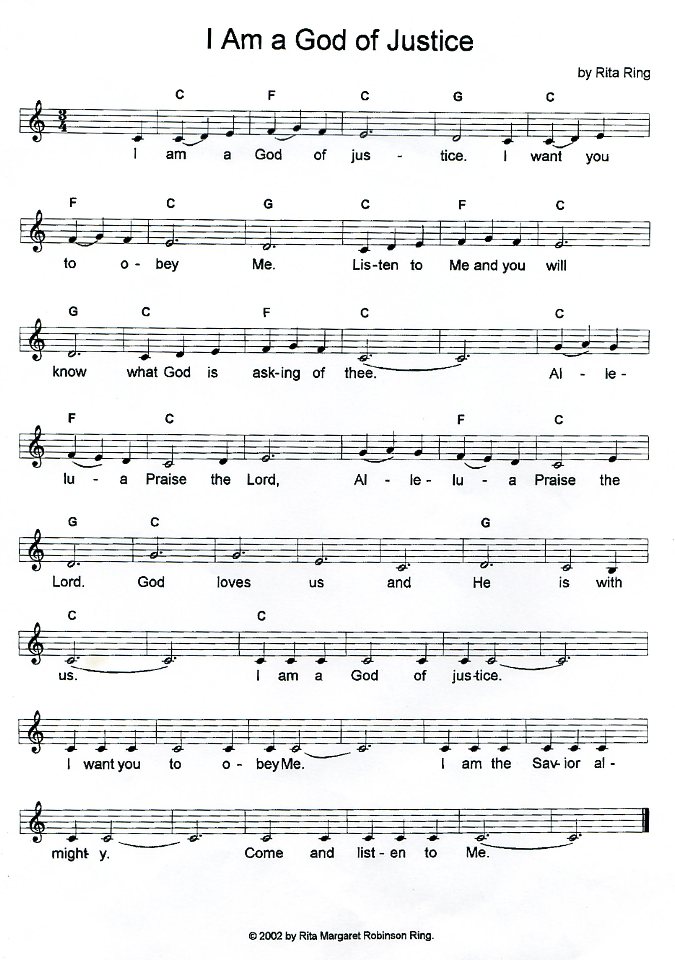 (7) Song: Jesus I Love You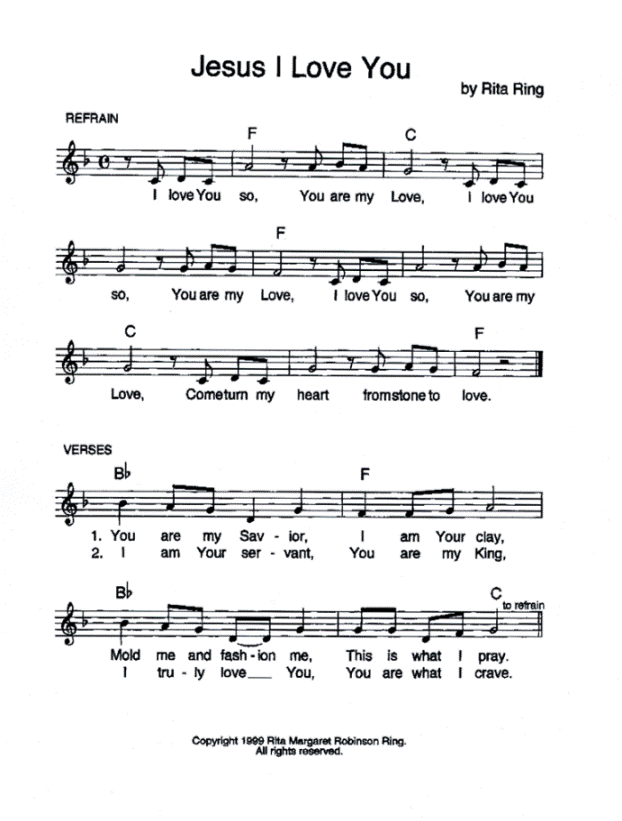 (8) Song: Why Do We Hurt the Ones We Love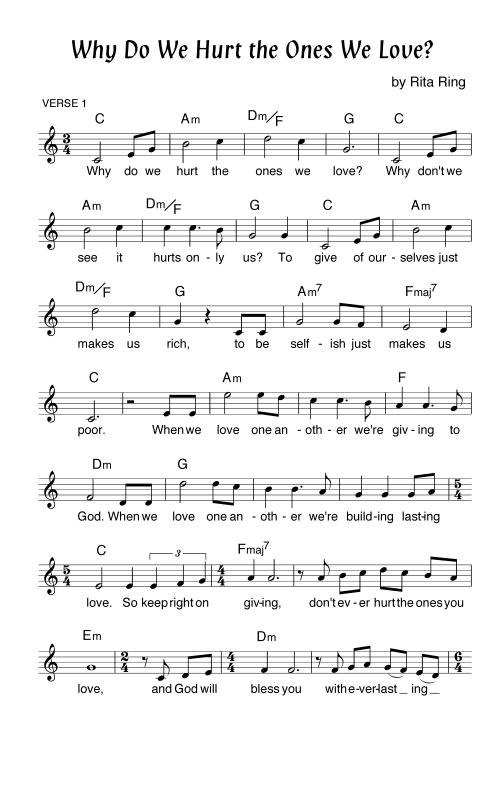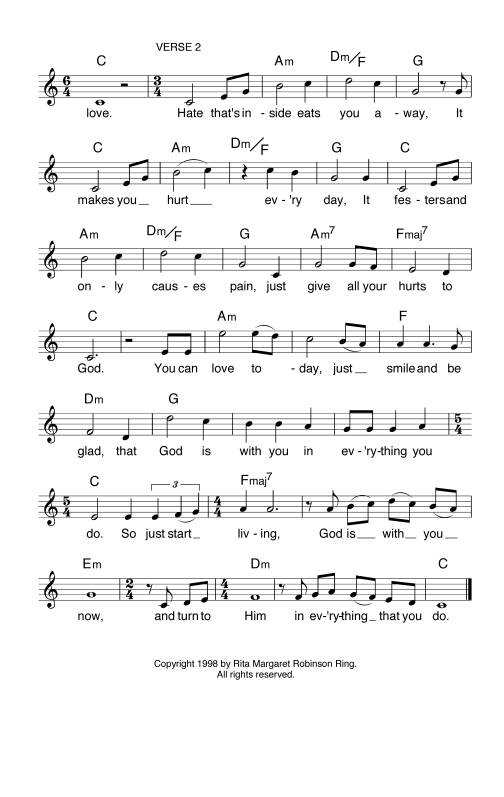 (9)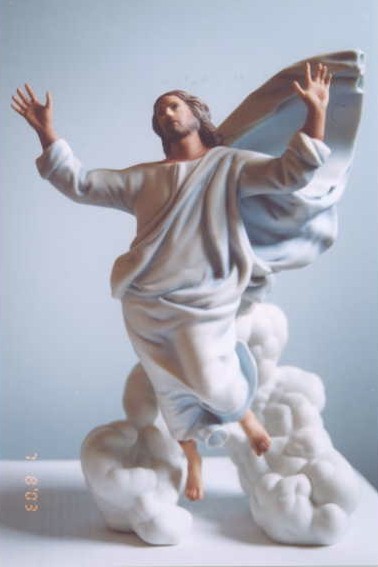 "This is my beloved Son in whom I am well pleased, listen to Him."
(10) Jesus: I am Jesus –
What you do to others,
You do to Me.
Given October 29, 2016
R. Please spread blessed holy water
(You can also mix Jesus and Mary water
with your blessed Holy Water if you have it.)
in your yard, around your house,
in the state you live in.
And ask God to bless your state
Ask God to bless the United States
Pray all prayers through the intercession of
Our Lady of CLEAR – WATER.
Ask the Lady of CLEAR - WATER
to help with the blessed water.
Mary has appeared to me for 22 years,
in Ohio and Florida.