Prayer for Grace for our Country
Dear Father united to Jesus in the Holy Sacrifice of the Mass, the Sacrifice of Calvary sacramentally made present, celebrated around the world, in the Holy Spirit. We offer up all we do united to the Mass. We unite in one mind and one heart as members of the mystical body of Christ, with Christ our head in the pure and holy Hearts of Jesus and Mary, through the powerful intercession of Mary with all the angels and saints and souls in purgatory, and we beg for the saving grace, for our country, the United States. Please help us. We further pray for unity to always do the will of God in love. We spread the Blood of Jesus on the leaders and people of the United States and cast the devil into hell. We consecrate our country to the Sacred Heart and Immaculate Heart and all our dioceses, and beg for an outpouring of the Holy Spirit. God help us. We pray for our families, the priests, the Church and the world. In the Name of Jesus please hear us, we pray. We pray for our new president as he takes office. We pray that we are united as one nation under God to work together in love as God wants.
April 20, 2017

John 15: 1-8
I am the true vine,
and my Father is the vinedresser.
Every branch in me that bears no fruit
he cuts away,
and every branch that does bear fruit
he prunes
to make it bear even more.
You are clean already,
by means of the word
that I have spoken to you.
Remain in me, as I in you.
As a branch cannot bear fruit all by itself,
unless it remains part of the vine,
neither can you unless you remain in me.
I am the vine,
you are the branches.
Whoever remains in me, with me in him,
bears fruit in plenty;
for cut off from me you can do nothing.
Anyone who does not remain in me
is thrown away like a branch
—and withers;
these branches are collected
and thrown on the fire
and are burnt.
If you remain in me
and my words remain in you,
you may ask for whatever you please
and you will get it.
It is to the glory of my Father
that you should bear much fruit
and be my disciples.
R. Unity – Jesus tells us of profound unity.
God is Supreme. God wants to dwell in us
and operate in us.
We need to surrender to God. To ask the
Holy Spirit to come and operate in us.
Love finds a way.
Love has its source in God.
Love is raising up –
Love is following in the footsteps of Jesus.
God is Supreme –
God is Creator –
We are creatures
We are under God –
We must know our place to know God.
We love God for Himself.
We grow in love.
We see beyond –
God is good – we live in that goodness.
We experience the beauty hidden from
the man walking in darkness.
We seek light to darkness –
We seek love to hate –
We want truth to being superior in our
twisted mind –
We want to serve God with all our hearts,
all our souls and all our being –
God is the goal of all of our actions –
loving Him, serving Him, being in
unity with Him.
We believe – We have faith and hope
and love –
We walk humbly – not pridefully –
We are not attached to inordinate attachments
that enslave us and take us
from God –
Living is a process – living is learning –
living is admitting we are sinners
and standing before God with a
heart of love asking for forgiveness.
Love is gazing upon the truths of God.
What we love we will spend time on –
Loving God's will means we spend time wanting
what God wants of us and loving to
please Him.
We love God with all our hearts –
We were created in the image and likeness
of Jesus.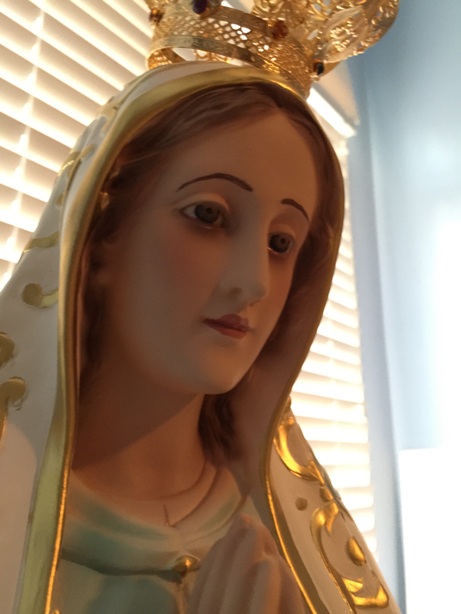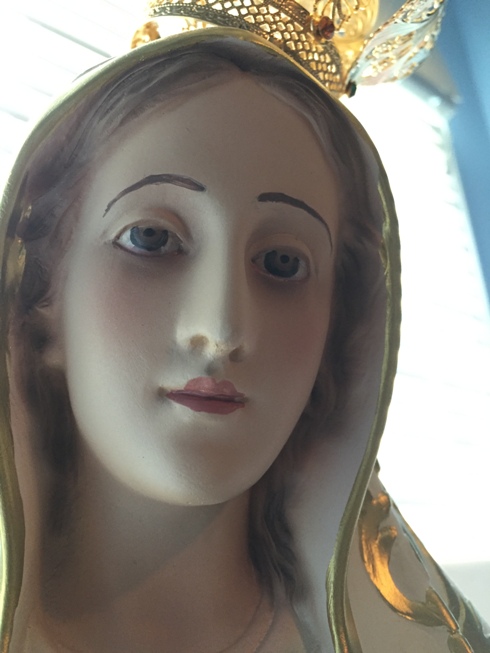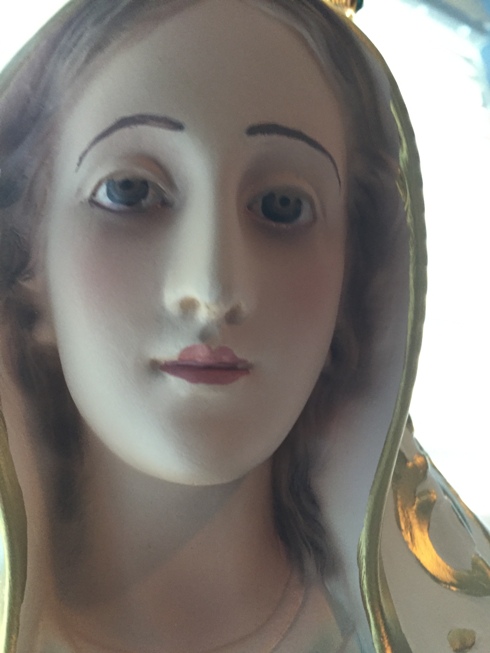 Luke 1: 46-55
And Mary said:

My soul proclaims
the greatness of the Lord
and my spirit rejoices
in God my Saviour;
because he has looked upon
the humiliation of his servant.
Yes, from now onwards
all generations will call me blessed,
for the Almighty
has done great things for me.
Holy is his name,
and his faithful love extends age after age
to those who fear him.
He has used the power of his arm,
he has routed the arrogant of heart.
He has pulled down princes
from their thrones
and raised high the lowly.
He has filled the starving with good things,
sent the rich away empty.
He has come to the help
of Israel his servant,
mindful of his faithful love
—according to the promise
he made to our ancestors—
of his mercy to Abraham
and to his descendants for ever.
Jesus:
I want Blue Book 17 published.


Jesus: I give you this Movement
Circulate these prayers and pray them.

| | | | | | |
| --- | --- | --- | --- | --- | --- |
| English | Español | Français | Português | Italiano | Polska |
Given October 29, 2016
R. Please spread blessed holy water
(You can also mix Jesus and Mary water
with your blessed Holy Water if you have it.)
in your yard, around your house,
in the state you live in.
And ask God to bless your state
Ask God to bless the United States
Pray all prayers through the intercession of
Our Lady of CLEAR – WATER.
Ask the Lady of CLEAR - WATER
to help with the blessed water.
Mary has appeared to me for 22 years,
in Ohio and Florida.