We are not addicted to Misery.
We trust God and trustworthy others.
We don't close the door on the past.
We pray for joy.
We live in the present moment.
Do you see My bright light, My child –
My power surrounds you – Be
not afraid –
See yourself wrapped as a child in
a blanket of love –
I am with you in every trial –
I love you –
I am all powerful –
I am the Light of the world –
The Lord is my light and my salvation –
You cried to Me and I heard you child –
A person can have a closed heart –
like a wall – like a rock wall –
they refuse to listen and their
heart becomes lifeless from
lack of love and anger and pride
and selfishness.
Song: Why Do We Hurt the Ones We Love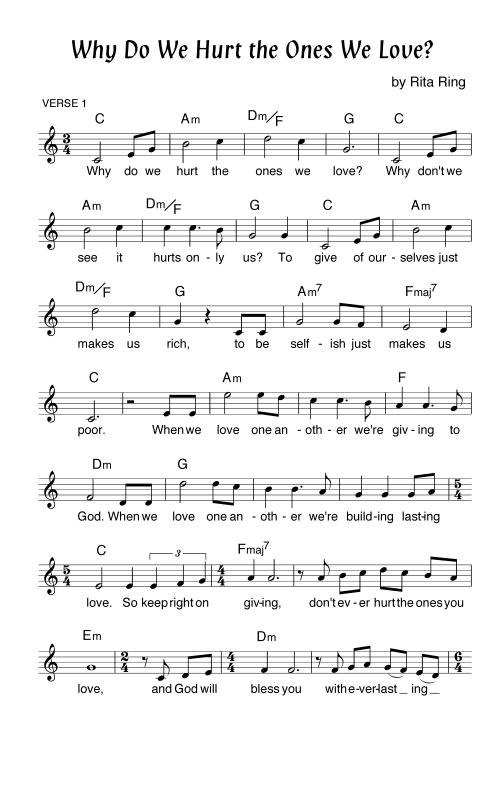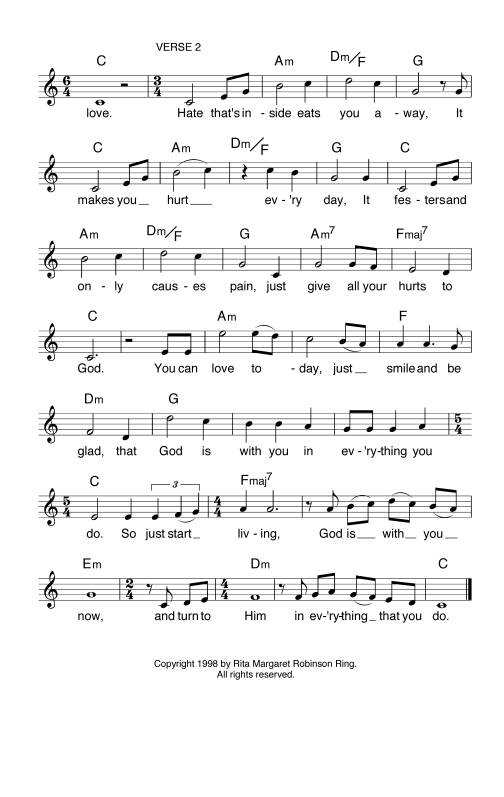 Jesus: My child let your heart be full of
My love – red and warm
and secure – open and filled
with golden light.
You are surrounded in My light!
I love you so much –
I outpour My healing touch to you
My strength is upon you –
Rays of light and warmth penetrate
your troubled souls –
Come Holy Spirit, Come and fill the hearts of
the faithful.
Take it in – Soak in My warmth,
My love, My power –
This is the healing you need –
I am all Good –
Live in My love –
Be not afraid.
Cast the devil away –
I love you My child –
I stand by your bed –
You are a light of the world –
The light shines in the darkness –
Walk in the light –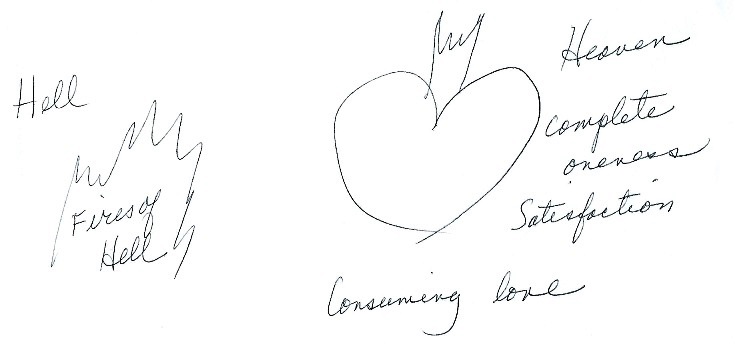 R. We are one body in Him, we are one.
Satan wants to divide us –
In heaven there is complete oneness –
We are drawn like steel to a magnet to God.
We hunger after this union with God –
We seek love with our brother –
We seek to be united with others
when we are one in Him.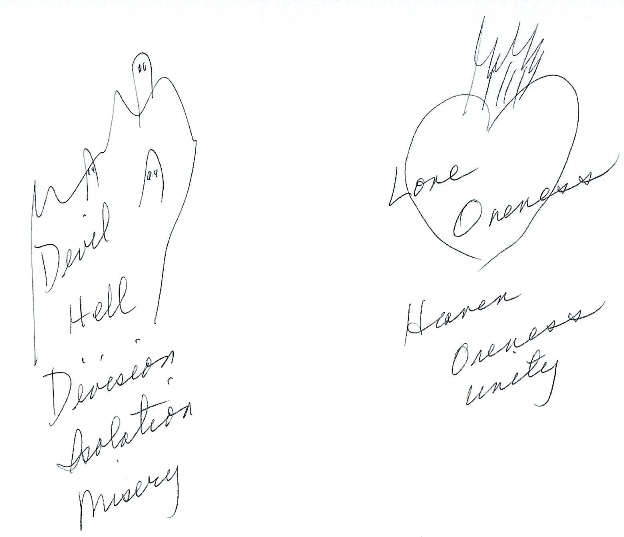 R. God has an ancient plan here –
we are part of this –
There is only
one Sr. Faustina
one Padre Pio
one St. Margaret Mary
one St. Claude de Columbiere
one St. Ignatius
This is an ancient plan in
salvation history –
This is the same plan as Fatima
There was World War I
World War II
Lenin and Stalin and all the affairs in 1917.
This is God's Plan – Mary appeared at the
Holy Spirit Center, appeared in Clearwater.
We have to read these messages for the
content and quit thinking we
have the right to try to get
messages to please the people now –
This is the Plan –
We are the Players Now –
God is the Divine Conductor
God's Plan!!
Read December 31, 1993.

Don't Question God

December 31, 1993 - Early Morning
Jesus speaks: I am the way, the truth and the life. He who abides in Me will have the light of life. I am Jesus, Son of God. I am the most important thing you do every day. If you are tired, then you are focusing on the wrong things. Be ready, for your Savior awaits you and you are His messenger.

I am Jesus, Savior of the World. I am ready for you. Listen and write My words. I am the light that shines in this dark world. I come to you in the night and you know it is Me. I come in such silence and no one knows that I am surrounded by angels. No one knows so many things that you do not see. Faith is the answer for My brothers. Faith is the answer for you, for when you do not see you still believe. When there is no proof, you are still absolutely sure that I am here. This faith does not go unrewarded. Where there are no proofs, you believe in Me. Blessed are they who have not seen and yet believe.

What I reveal to you here, I do in your heart. My connectedness to you is in your heart. I do not need the senses. Man wants God to be like them. Do not ask to have God explained in human terms. This, My child, is surely in the realm of the spirit. Things of God are not like the things of man. I communicate to you as I am. Others want you to explain to them just how it is.

Your human minds do not fathom the ways of God. To ask My messenger to answer your human questions is to ask her to tell you why stars shine, why a baby is conceived in the mother. In the end there is an element of mystery which is beyond words. Don't ask her to tell you why and how she writes these letters. She writes these letters by the power I have. She writes these letters for Me. She writes these letters because I am dictating them to her for you. She sits, half asleep, and writes such clear lessons in faith. And, you My brothers, ask for explanations? I am Jesus Christ, Son of the Living God. I am He Whose boot strap you are unworthy to tie, yet I make Myself so personal to you in Holy Communion. But, little ones, I am God. You cannot comprehend one little speck of My ways. Your human mind is so limited. Do not try to make sense of Me in human terms. I write these letters to bridge a gap between you and Me.

I am this personal to you, but My ways are not your ways and, though I try to make you understand some of the mystery, you cannot in your humanness explain the ways of God. Go ahead and try, child. It is a waste of your time. Do not ask My messengers for explanations that you will understand. You will not ever on this earth understand any of what is happening here. My ways are the ways of God. What is happening here is a miracle.

You ask too many questions and you, in your humanness, expect too many answers. I am the God of your Fathers. They never knew such a God. I was the same God to them and I spoke to similar people to open up Myself to them, but you have been given a great, great gift indeed in these letters. Do you question and question or do you study and become wise. Study My words and accept all I give you with faith.

Be blessed for the faith you show. Your faith will save you in this sick world. I am here, all right. I am in the Eucharist, Body and Soul. Would you like for Me to explain the real presence. How can I, in your earthly form, explain such things to you? Wake up. I give you a gift and you spend your time asking how, why, where, when. I give you this day a gift of My love for you. You will not understand the ways of God but, from these letters, I will become as real as the nose on your face. You can busy yourself asking questions and miss the miracle of My coming to you in these letters.

I come to you, you who are hungry and thirsty and you are waiting for more. To those who listened, much was imparted to them. To those who remained blind, nothing was gained. They try to explain God in human terms. I cannot be explained to your liking, My child. To do so is just silly.

I am God. I am Who Am. I am the Son of God. I am Human, but I am also Divine. You will not understand My divinity. You are a human. Be glad for what you are given. Pray for faith. So many souls will be lost for their stubbornness to have every situation explained. I will not ever be explained to you. If you do not go out on a limb, you will miss the sunset. The glories that you need to seek are to be seen at the end of the limb.

You do not know why, in your heaviness, the limb does not break. You will not understand, in your humanness, My ways. I impart to you many gifts. Do not try to explain My ways in your human ways. It is a futile task. It is impossible. It is not human. It is divine. Accept this miracle on faith and reap such a reward! God-made-man talks to you, not to the messenger. Talks to you! Do you want an explanation? You will not understand My divinity in your humanness, so quit trying and get about the job of listening to My words with your heart.

I will work in your hearts in your quiet time with Me. You do not do this work, either. The more you look for explanations with Me, the more you miss Me. My ways are a mystery. I impart such little glimpses of Myself to you. They are in your hands, to burst forth later. Now you busy yourself with the work at hand. Come in silence and make yourself selfless. I will be the giver of many gifts. If you decide what gifts I will give you, you have missed the boat entirely. I give to you as you need.

You are My babies. Babies do not tell their mothers of their needs. They wait and they are fed. They wait and they are changed. They wait and they are loved. Wait on the Lord. What you get is coming from Him Who loves you. I know all things. I know your needs. I am like the loving mother. I am God. I know your every need. Come and soak in the sunlight. Quit your questioning. Quit your asking for such things that you may never need. Turn yourself over like little babies, freshly born. They have soft little cries and are very dependent on their mothers. Come with your little cries but know that I, in the end, will give you all you need.

Don't try to control Me. I am God. Who are you to come and think you will tell God what you need. I see the whole picture and I comprehend it as God. You see as in a tunnel and think you know so much. Come and make yourself putty in My hands. Remain formless and unattached. Remain a baby. Take all I give and do not ask questions. It is in your submissiveness to Me that you grow in Me. I dwell in you and I can operate from you. In your willfulness, I cannot come in. How can God act in a soul who is in control. If you are operating, I cannot.

Oh, you have much to learn, but it is revealed in these letters how to become creatures of God. Most of your work is in submission to Me. Your biggest job is to die to yourself and live in Me. I am all powerful and I want to dwell in your breast. I want to possess your soul. I want to impart to you My love. I want to fill you to the brim with the things of God. All that is in the way of My working in you is yourself. If you hold onto self, you get yourself. To be of Me, you must let go of yourself. Come to My altar and sit silently before Me. Let Me work in your soul. Look for Me.

I give to you according to your needs. I answer you according to the things of God. I give you gifts that you never knew possible, because your mind cannot imagine the things of God. Do not limit your soul by being in charge. The soul is in the image of God and God must deal with it. To try to feed your soul humanness is useless. Only God can feed the soul. Come to Him and let Him have full reign in your hearts. Don't try to decide what you need. You don't know of the needs of a soul. God is so good and so loving and He wants to give you what you need. Surrender to Him and be open to all He wants to do in you. end of December 31, 1993
Jesus says: I am revealing insights
into the Father's plan – you
must see the messages in their
entirety.
Jesus says:
Not one willful person will stop
My Father's Plan. The devil
will work in pride and control.
I am revealing My Plan in these
letters and rosaries –
This is a main source of communication
for this world that will help
carry out the completion
of the Fatima message –
R. Mary will crush the head of satan
with her heel –
(1) Consecrate hearts to Jesus and Mary
(2) Pray the Rosary
(3) Make reparation to her heart –
Mary is (A) Mother
(B) Immaculate
(C) Virgin
(D) Mother of Church,
priests and religious
(E) Mother of little children –
We should love
her images!!
EMOTION ↔ Hearts
Rosary
Mass
Role of Mary
Consecration
Jesus: No words are to be altered
to suit this age.
These writings are a big
part of the Father's plan
for generations to come.
You must organize all rosaries.
These are very important to
the spirituality of this world.
R. Love is interaction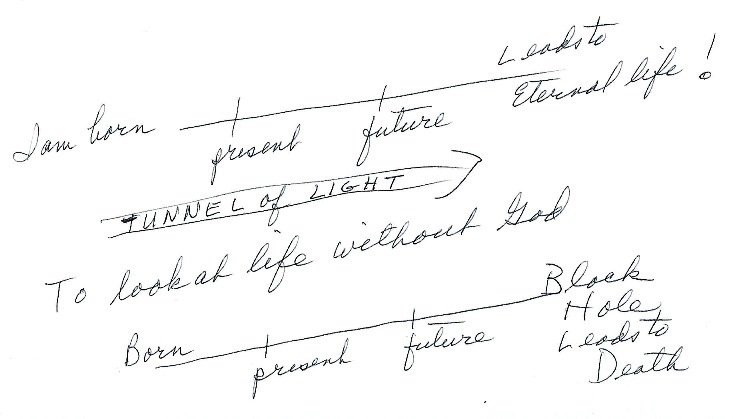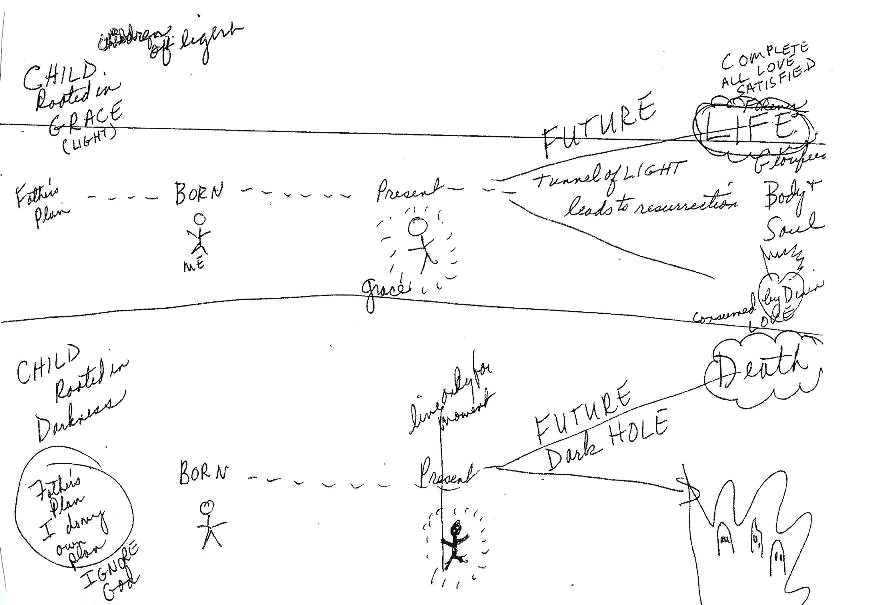 R. Finding in the temple
Mary's little lost children
Jesus was lost for 3 days –
Many of Mary's children are locked
in the tomb of sin –
Mary wants to reach the dark hearts –
Mary wants to lead them back
to the light –
to her Son –
to His Heart –
Mary: Oh little lost hearts – how tenderly I love you,
how I suffered for you – I
want you to come to the Heart of my Son Jesus.
Oh little lost hearts, I am Mary
your Mother –
I love you –
To be locked in sin – is to be locked
in a tomb!
R. Prayer:
I love You Jesus.
I love you Mary.
I am working for the Reign of Your Sacred Heart
and the triumph of the Immaculate Heart.
God, strengthen me –
God – come to me –
God – I want to be one in Thee –
Come and live in my soul –

From Blue Book 12
August 11, 1996
The Tainted Human Nature (excerpt)
Jesus:
How else would the devil attack you but in the mind? I call you to holiness in your hearts. I call you to purity in your hearts. I call you to love, love of God, love of one another. You cannot control, you must surrender to Me.
Mary's Message


from the Rosary of August 27, 1996

Mary: I stood beneath the cross of my Son, and my Heart was in such pain for I saw Him before my eyes. I saw Him covered with blood. I saw Him die. My Heart, my children, my Heart to watch my Son, but my Heart, my Heart, how I suffered for my little children of the world that give in to this world and give up the love of my Son. O my little children of light, I give you this message. Carry this light into the darkness for your Mother Mary, for I stood beneath the cross and I cried. I cried for the little ones. I cried for the young ones, the ones that do not care and will lose their souls. How do I make you see for you will not listen to me? What can I do? I come. I appear. I beg. I plead. I give you these gifts from my Son, and you reject me. I do not deliver messages very often anymore for I have been ignored. The message is the same. You do not read the messages I have given to you. Please help me. Help the little children. I appear. I appear. I appear, and I am ignored. I stood beneath the cross, and I cried. I cried, and my Heart was in such anguish for my little children, for I am searching for them this day as I searched for the Child Jesus. Please, please help me. I cannot hold back the hand of my Son any longer. I am Mary, your Mother. I ask you to help my children. You are my children of light.

end of Mary's Message
R. There was a raccoon in a cellar and the stench
or raccoon doesn't go away –


Jesus: You have to deal with the past –

Ask yourself:
What were the safe places in your house?
What rooms were there with no tension?
Was there love and understanding?
Was there hugging for reassurance
as a little child?
Was there unpredictable behavior?
Was there unresolved conflicts?
Did people solve problems in love
and to move ahead in strength?
Were there games? Passive - Aggressive?
Abuse?
Trust ended in abuse?
Trust ended in hurt, anger – for No reason!
Were there LOVE - HATE relationships?
Or was there Love and Security – Peace –
Fairness?
Were you guilty of a crime before you
even knew what you did –
then you act it out on innocent
others –
Were they not there for you –
so now you have fear of abandonment –
always trying to resolve the hurt
on innocent others now!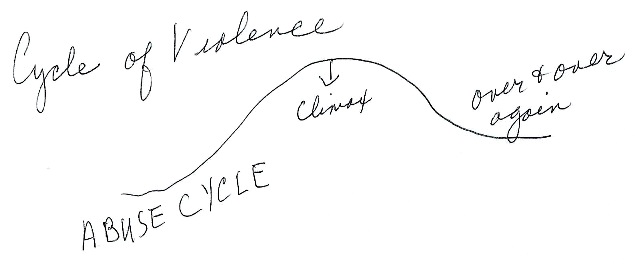 R. Cycles of Violence
(1) building tension – stress accumulates
(2) explosion – climax, violence, physical,
emotional
(3) calm or honeymoon stage –
"I'm sorry"
Make promises they don't keep –
over and over again lasts max 24 to 48 hours
In the advanced stages – as long as the
cycle goes on, it get worse and
worse –
It is easier to start a cycle almost
instantly to provoke and
start abuse.
In the advanced stages, there can be constant abuse
and tension –
This cycle will never stop on its own.
A person can find an excuse for why the other
or others deserve their lewd behavior.
They give themselves the excuse to do it.
In the Honeymoon cycle – the person acts normal.
This makes the person abused feel "crazy"
because it looks like everything is okay.
No one is validating this erratic behavior.
This lack of validation intensifies the frustration
and ability to face the truth of what is happening.
After 24 hours or so the cycle repeats again and again.
Some people love to be a VICTIM –
they need someone to blame for their victimization.
Projection can be a problem –
A person can use projection on another in anger
for behavior they have inside themselves.
They can provoke the other as they
project their own bad behavior on them,
acting out as if the innocent other has their problem.
It is a real dumping affect, leading
to great frustration for the person being victimized.
The abuser may seek control, manipulation
and power –
They may stage provoking another, innocent other
to have drama and an adrenalin rush –
People can be addicted to excitement and seeking
an adrenalin rush at the expense of an innocent other.
A Successful Vocation is Love

(1) Loving God
(2) Loving and respecting others in
their vocation –
We need to go inside and deal with
the past – destructive habits –
not close the door on it –
We Can Receive Healing Energy From God!
In an Addictive Relationship
there is an enabler and an addicted person
and there are other innocent others involved.
A person takes an innocent person
down for their sickness.
They need recovery.
A person addicted to Misery –
must give up being miserable.
What are you familiar with?
Refuse to Change
What issues do you have that keep
you miserable?
There can be prolonged and chronic
addiction to misery –
Misery
Addiction

Not knowing we are loved!
Sexual or physical or emotional abuse!
Constant hollering and anger at the house.

Different house – person forces
their dysfunction through control.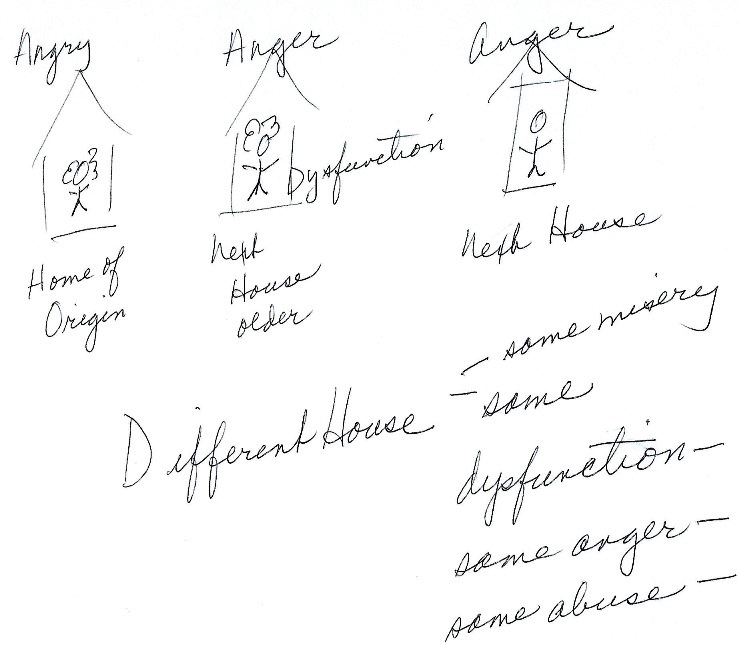 R. Parenthood can be a playground or
a prison.
Recovery must happen to learn
to live from a damaged
childhood –
Misery Addiction
A person can choose to stay miserable.
Misery addiction –
The person does not have the right goal.
The person expects to be miserable the rest
of their life –
How can they be normal –
when they are abnormal
God's love –
TRUTH
Growth –
Wanting to get others to help us change
bad habits –
Learning to trust others that are
trustworthy
Feeling SAFE
Move away from their own misery
Help somebody else –
Focus on God and vocation
What you don't heal from
you can act-out on others –
You must be honest and trust
the people God put in
your life that are trustworthy.
A person learned about men from
watching dad –
A person learned about women
from watching mom –
A person may fail to take responsibility – but
they must be responsible and accountable for
actions, if they want to live successfully.
A person abused was disempowered –
they can live life-long trying
to get power back –
They think it's normal to abuse
others in life –
A person who was sexually abused
or physically abused can be
numb in their bodies –
Think it's not safe to be normal!
A person will choose to say "no" to the
person least threatening.
A person can engage in black and
white thinking –
one way or the other –
Things are not all black and
all white
A person can use passive-aggressive
because they could not express
rage from abuse in childhood –
very bad behavior patterns –
survival behavior from abuse –
A person can be addicted to division,
chaos and confusion – used
to implement their dysfunctional
past and manipulate through
these destructive patterns –
A person can live on a roller coaster –
addicted to the unpredictable because
they do not feel and want an
adrenalin rush
Some people are abnormal and can't
relate to "calm" and "peace" –
or operate in the heart –
If they have a feeling or memory –
they may start chaos
Get in touch with the memories –
Addiction is because of pain and
that is how you are
handling it –
Old survival tactics go on and on from
a dysfunctional home –
they must be dealt with –
Recovery
Can't have intimate relationships
Some need approval
Have low self-esteem
Rigid
Don't express feelings
Stuff feelings
Keep secrets to protect themselves
God is forgiving
There was a break why a child stopped
trusting – kept secrets and
didn't talk – quit feeling –
These stages after this, in growing
up, were stopped –
People carry shame who were
shamed as a child –
they do it to themselves –
then get mad and punish others
Children need to learn love –
God the Father loves us –
The Blue Books show us our
love in the Father's family –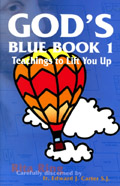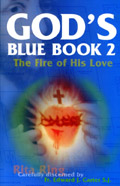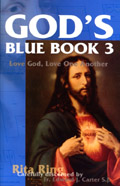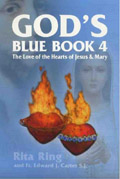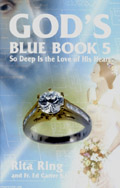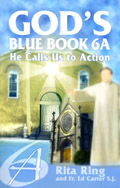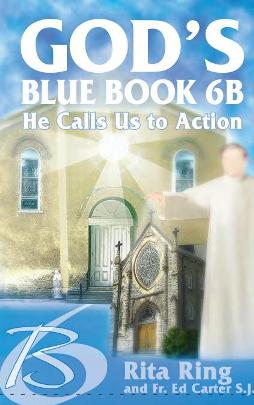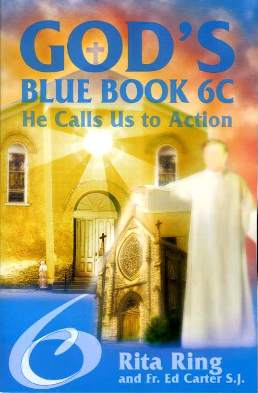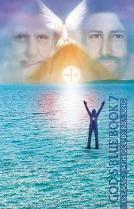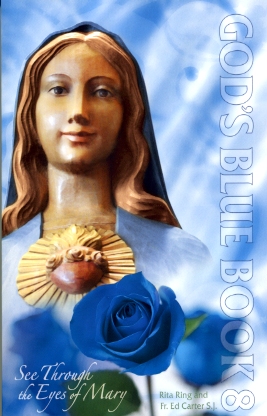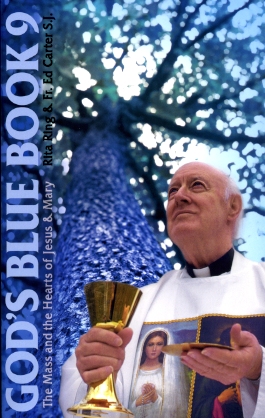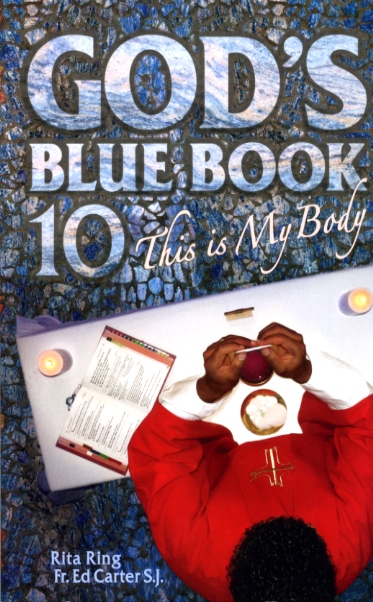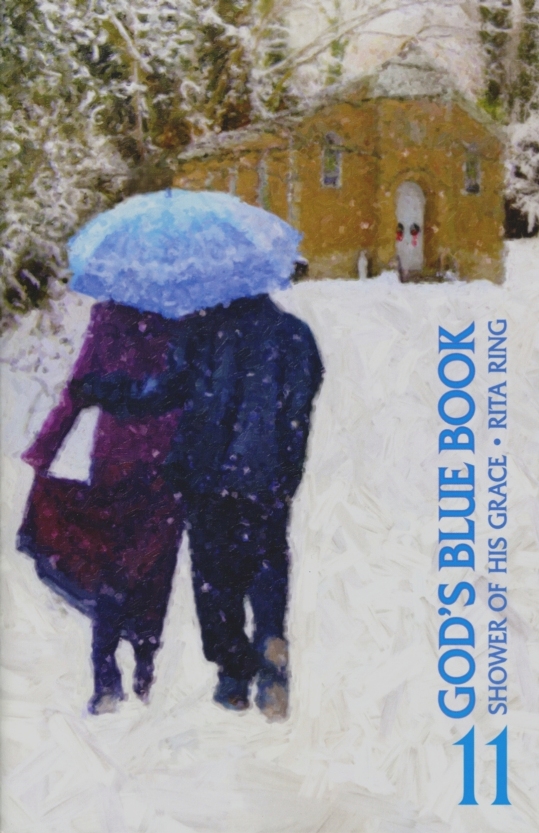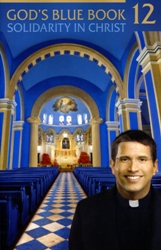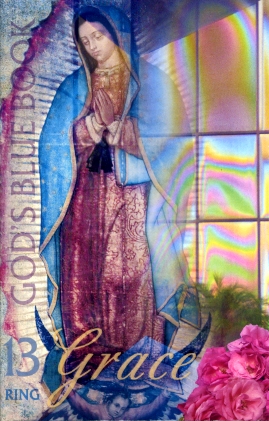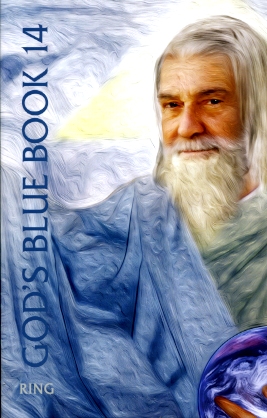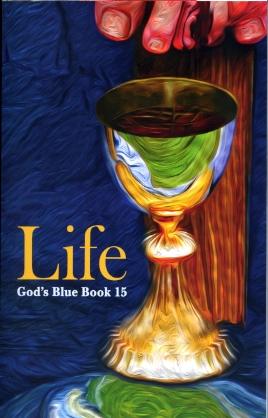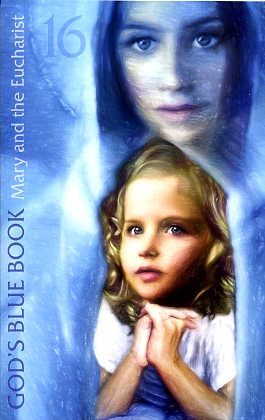 R. The Child takes on the characteristics
of the parent – In dysfunctional
homes – there must be
recovery for the individual.
If there is abuse the brain can block
the trauma –
A person can write to Jesus – tell Him
about their feelings of hurt and
pain –
Then read the Blue Book –
A person can live life-long and
never trust anyone –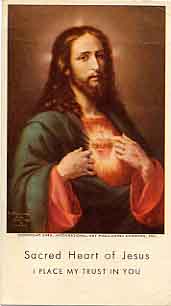 R. This is the Mighty Medicine.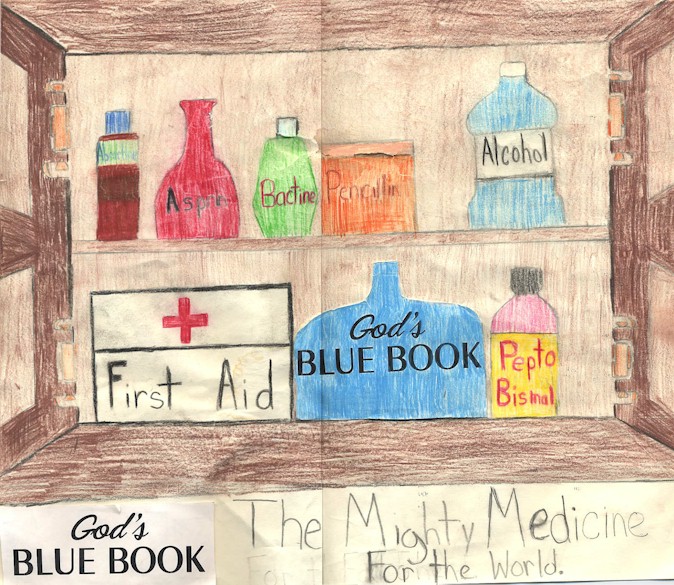 R. What can stop growth.
Denial about the truth –
Not trusting
A person can be emotionally shut-down
from the childhood life –
A person who is dysfunctional is like
living in a tug-of-war –
A person who wants control –
can keep pushing down harder and
harder –
life becomes them controlling
so they can keep everybody
under them –
They want power –
they want the person under
them weaker and weaker –
Where does that power get them –
It is destructive!!
Perpetrating control
↓
Victim
weaker & weaker
more and more control

The person doing it –
seeking power over –
is enjoying watching others
get weaker
They want this dance –
They control the punches
in the ring –
UNFAIRLY
Love

1 john 4: 17-21
Love comes to its perfection in us when we can face the Day of Judgement fearlessly, because even in this world we have become as he is. In love there is no room for fear, but perfect love drives out fear, because fear implies punishment and no one who is afraid has come to perfection in love. Let us love, then, because he first loved us. Anyone who says 'I love God' and hates his brother, is a liar, since whoever does not love the brother whom he can see cannot love God whom he has not seen. Indeed this is the commandment we have received from him, that whoever loves God, must also love his brother.
THE TWELVE STEPS OF AA
Here are the steps we took, which are suggested as a program of recovery:
1. We admitted we were powerless over alcohol,
that our lives had become unmanageable.
2. Came to believe that a Power greater than
ourselves could restore us to sanity. 3. Made a decision to turn our will and our lives
over to the care of God as we understood Him. 4. Made a searching and fearless moral inventory of ourselves. 5. Admitted to God, to ourselves, and to another human
being the exact nature of our wrongs. 6. Were entirely ready to have God remove all
these defects of character. 7. Humbly asked Him to remove our shortcomings. 8. Made a list of all persons we had harmed,
and became willing to make amends to them all. 9. Made direct amends to such people wherever possible,
except when to do so would injure them or others. 10. Continued to take personal inventory and when we
were wrong promptly admitted it. 11. Sought through prayer and meditation to improve our
conscious contact with God as we understood Him,
praying only for knowledge of His will for us and
the power to carry that out. 12. Having had a spiritual awakening as the result of these steps,
we tried to carry this message to alcoholics,
and to practice these principles in all our affairs.

R. People who are dysfunctional
are afraid of authority
figures –

They can seek approval day long –

They don't want any correction
or directions –

They can become addicted to excitement.

They lose the ability to feel and
live in the moment.

They have low self-esteem.

They don't want to be abandoned –
they have fear of abandonment.