R. Whatever God wants us to do we need to do
We must give ourselves to God and ask Him
to give us the grace to move out of our
comfort zone and do what He wants of us.
Come to me Lord and possess my soul –
come into my heart – Help me God, to be
what you want me to be –
I am yours Lord, I want to have my
life in You – come and possess my soul.
The universe is so big and
the world is so big, we must
see the big picture – add to
this all the times in salvation
history big.
And God created all the people –
He created them in His image
and likeness. God has a purpose
for our lives.
God put us here in this time
to serve Him, to help the world to
be more and more in the image of Christ.
We see the wonders of the world, the
beauty of the earth, the beauty of a
child from infancy to being older
and growing into adults and having
children of their own – what a
wonder – we cannot even take it
all in – It is ineffable, Fr. Carter
would say.
Men did not know all we
know today about the earth,
the great bodies of water, the
mountains, the airplanes and
space. Can you envision the
beauty under the magnificent seas
and oceans. I saw some movies
and the magnificent colors and
life that exists under the sea.
We can sit in an airplane and
watch the clouds go by – watch
the earth below so small –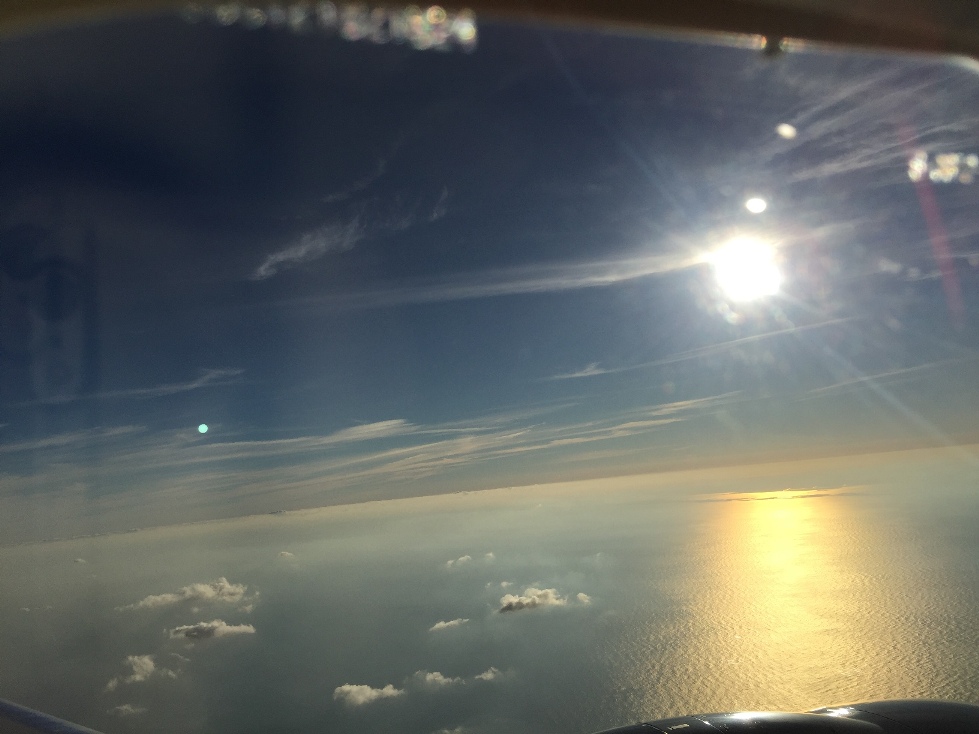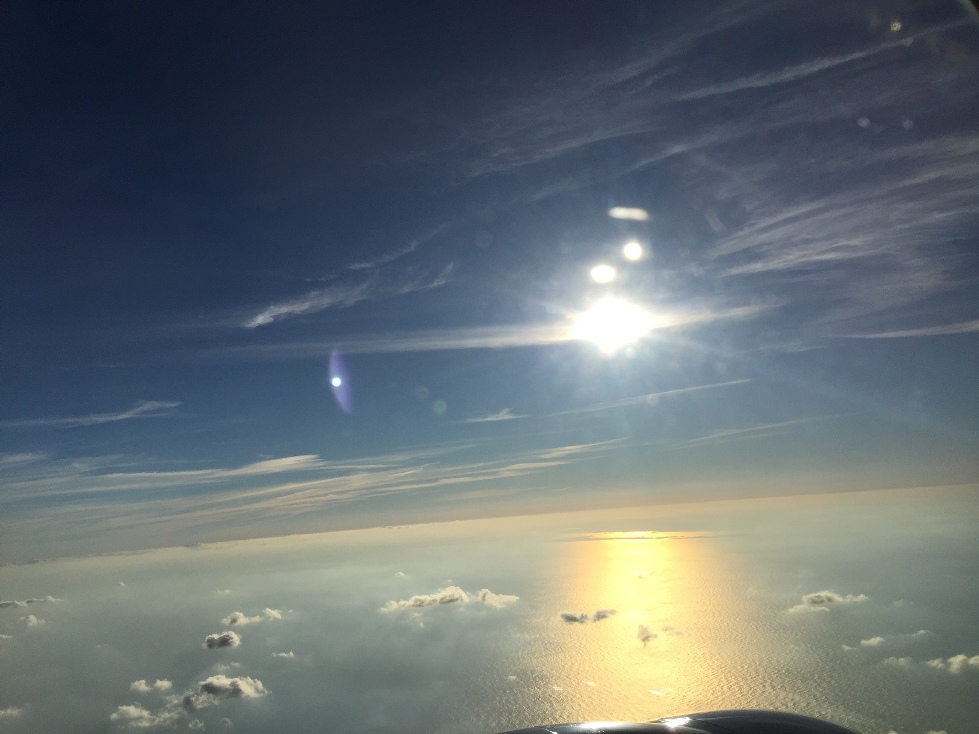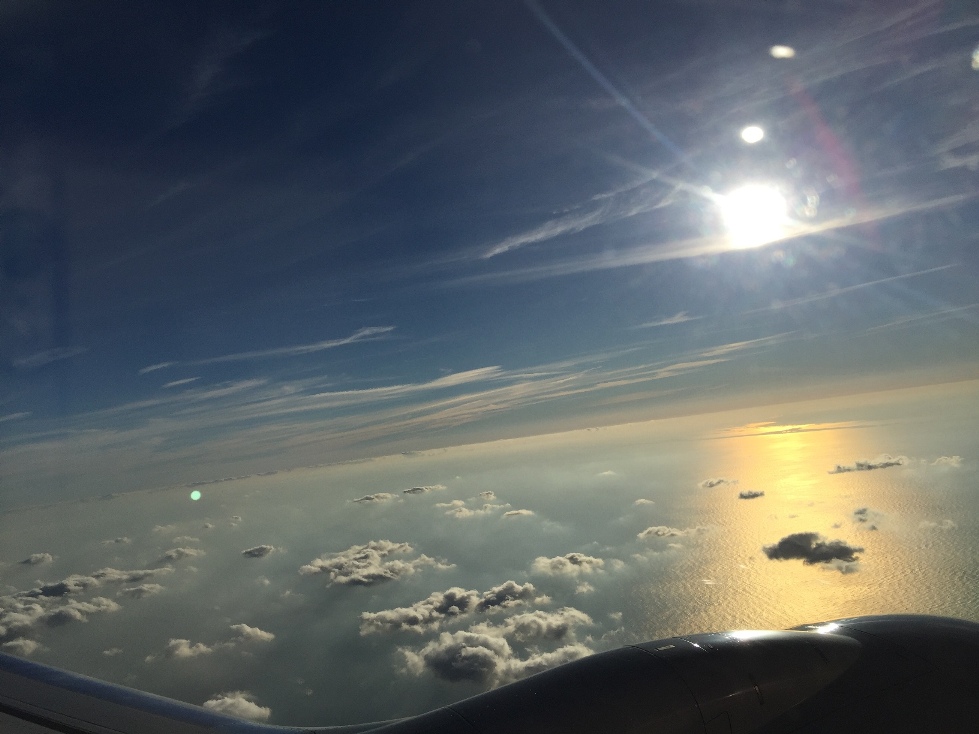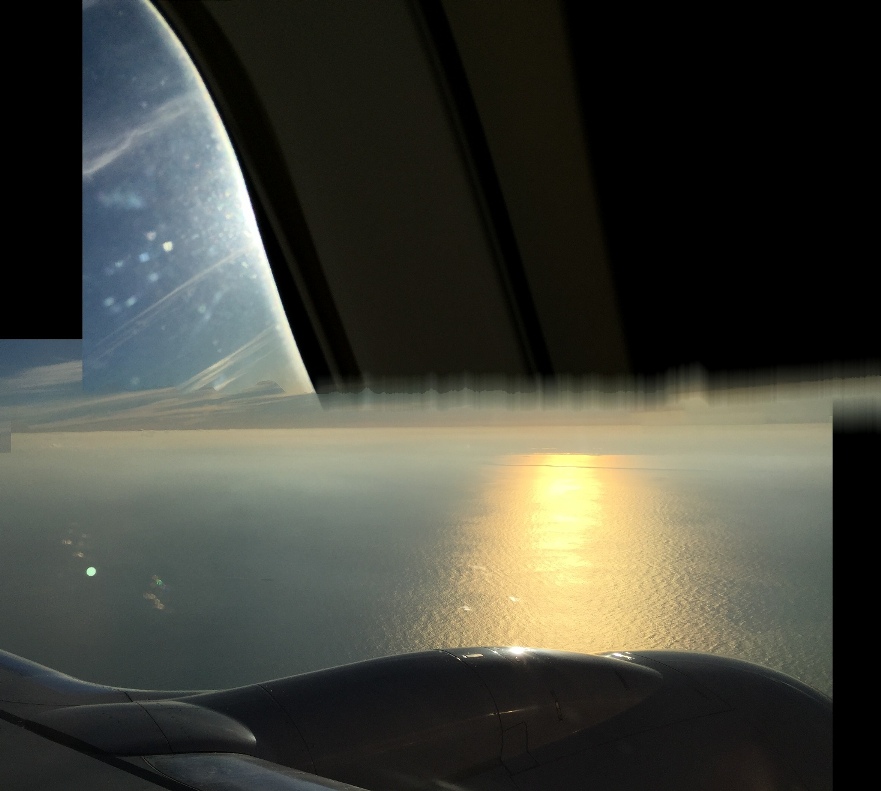 Psalm 78: 68-72
he chose the tribe of Judah,
his well-loved mountain of Zion;
he built his sanctuary like high hills,
like the earth set it firm for ever.

He chose David to be his servant,
took him from the sheepfold,
took him from tending ewes
to pasture his servant Jacob,
and Israel his heritage.
He pastured them with unblemished heart,
with a sensitive hand he led them.
R. God knows all things. God
created us. God created the
universe. It is hard to believe
God is so involved with us
that the very hairs of our
head are numbered!
God gave us so much. We have a
wounded human nature and can
sin and yet God gave us confession
and ways to tell Him we are sorry
and be forgiven.
God loves us so very much.
God wants us to grow in His
image and likeness. We can
go to God and ask Him for the
grace to see His plan, to say
"yes" to His vision – to help
us to see outside the airplane
every day – the reality – How
vast, indeed, is the universe, the
world.
How many battles man has fought
on this earth. Battles for power
battles for men who wanted
to conquer, religious battles,
battles forced on them because
of oppression, men forced into
battles because of ruthless
power-hungry men.
Genesis 13: 10
R. Men fought in battles and
many lost their lives all
throughout history. Many
rebelled against God and suffered
because they forgot the laws God
give to Moses. And when they
disobeyed God's laws and became
godless they really suffered and
collapsed.
Some men were faithful at
first and then gave into their
wounded human nature and
"ran amuck" as Jesus calls
it. Battles, Battles and more
Battles among men.
Remember what happened
when Jeremiah gave the prophesy
and they wouldn't listen.
God has a plan – we see Esther
and Joseph – we see Naomi and
Ruth – King David was from
Naomi. God has a plan – God
has had His hand in salvation
history. King Saul lost out because
of his unfaithfulness to God –
his disobedience.
Jeremiah 14: 2-6
'Judah is in mourning,
her towns are pining,
sinking to the ground;
a cry goes up from Jerusalem.
The nobles send their servants for water,
they come to the water-tanks,
find no water,
and return with their pitchers empty.
Dismayed and bewildered,
they cover their heads.
Because the soil is all cracked
since the country has had no rain;
the farmers are dismayed,
they cover their heads.
Even the doe in the countryside
giving birth abandons her young,
for there is no grass;
the wild donkeys standing
on the bare heights
gasp for air like jackals:
their eyes grow dim
for lack of pasture.'
R. Jonah did not want to obey God.
Instead of doing what God wanted – he
went his own way on a boat.
There was a storm.
Jonah went overboard ...
Jonah was in the sea and
he was swallowed by a big fish ...
It was God's will Jonah went
to Nineveh –
Jonah was to do a job –
He ended up in Nineveh!
Isaiah 32: 15-18
until the spirit is poured out on us
from above,
and the desert becomes an orchard,
and an orchard that seems like a forest.
Fair judgement will fix its home
in the desert,
and the product of uprightness
will be peace,
the effect of uprightness
being quiet and security for ever.

My people will live in a peaceful home,
in peaceful houses, tranquil dwellings.
Psalm 122: 6-9
Pray for the peace of Jerusalem,
prosperity for your homes!
Peace within your walls,
prosperity in your palaces!

For love of my brothers and my friends
I will say, 'Peace upon you!'
For love of the house of Yahweh our God
I will pray for your well–being
R. Jesus came into the world.
Jesus our Savior!
Sing: Silent Night
God gives us our little place in
China, Indiana.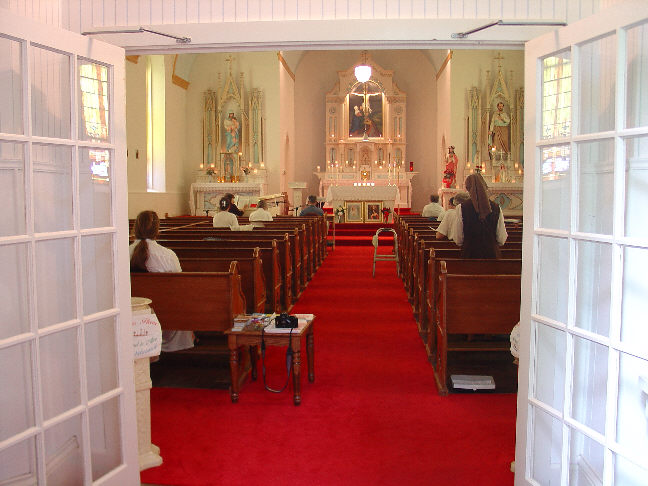 R. We meditate on the Mysteries of
the Rosary – the Mysteries in
the Lives of Jesus and Mary.
John the Baptist baptized Jesus.
John was a great prophet –
John was beheaded.
Luke 1: 46-55
And Mary said:

My soul proclaims
the greatness of the Lord
and my spirit rejoices
in God my Saviour;
because he has looked upon
the humiliation of his servant.
Yes, from now onwards
all generations will call me blessed,
for the Almighty
has done great things for me.
Holy is his name,
and his faithful love extends age after age
to those who fear him.
He has used the power of his arm,
he has routed the arrogant of heart.
He has pulled down princes
from their thrones
and raised high the lowly.
He has filled the starving with good things,
sent the rich away empty.
He has come to the help
of Israel his servant,
mindful of his faithful love
—according to the promise
he made to our ancestors—
of his mercy to Abraham
and to his descendants for ever.
R. Jesus was lost in the temple –
They found Him talking to the
doctors and they were amazed –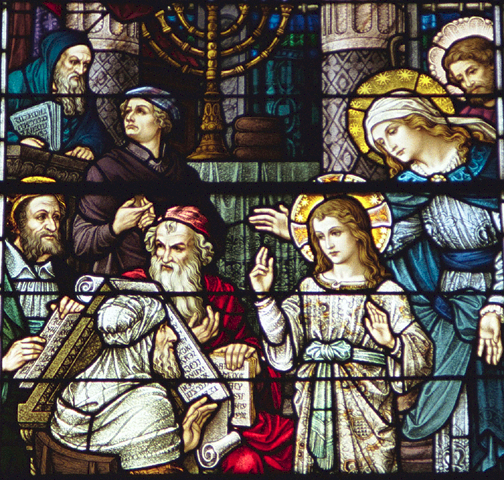 Luke 4: 18-19
The spirit of the Lord is on me,
for he has anointed me
to bring the good news to the afflicted.
He has sent me
to proclaim liberty to captives,
sight to the blind,
to let the oppressed go free,
to proclaim a year of favour
from the Lord.
R. Jesus led the quiet life –
Jesus' public ministry was
only 3 years –
Song: A Song from Jesus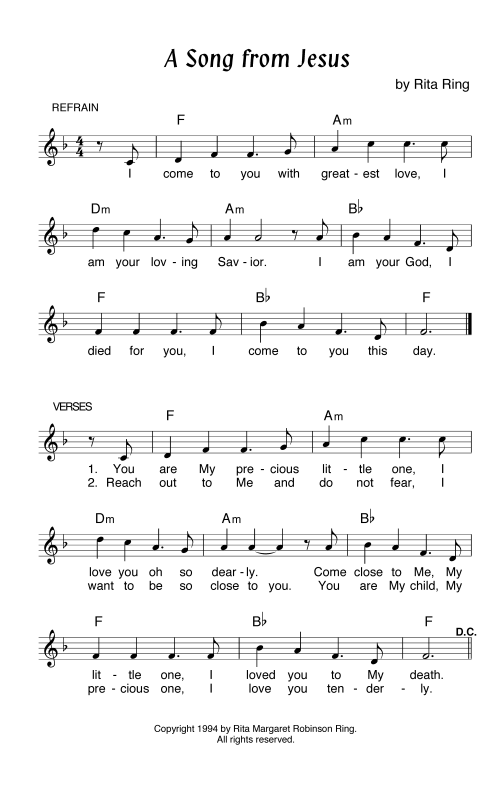 Mysteries of the Rosary
Joyful Mysteries
The
Annunciation

The
Visitation

The
Nativity

The
Presentation

Finding in
the Temple
Luminous Mysteries
The
Baptism of Jesus

The
Wedding at Cana

The Kingdom
of God

The
Transfiguration

The
Last Supper
Sorrowful Mysteries
Agony in the
garden

Scouring
at the pillar

Crowning
with thorns

Carrying
of Cross

The
Crucifixion
Glorious Mysterie
The
Resurrection

The
Ascension

Descent of the
Holy Spirit

The
Assumption

The
Coronation
Luke 18: 31
Then taking the Twelve aside he said to them, 'Look, we are going up to Jerusalem, and everything that is written by the prophets about the Son of man is to come true.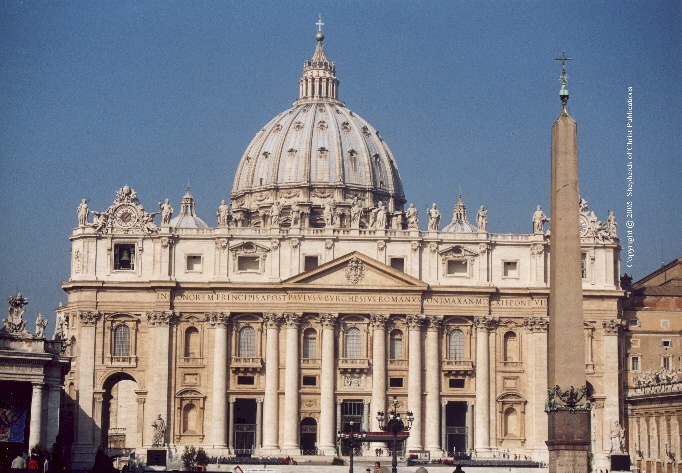 a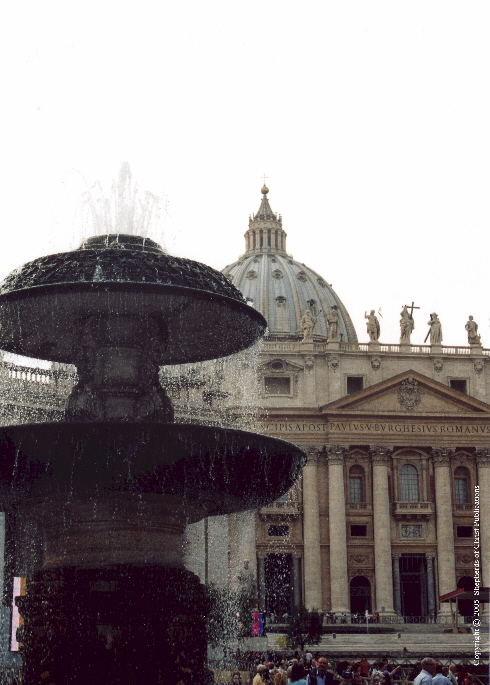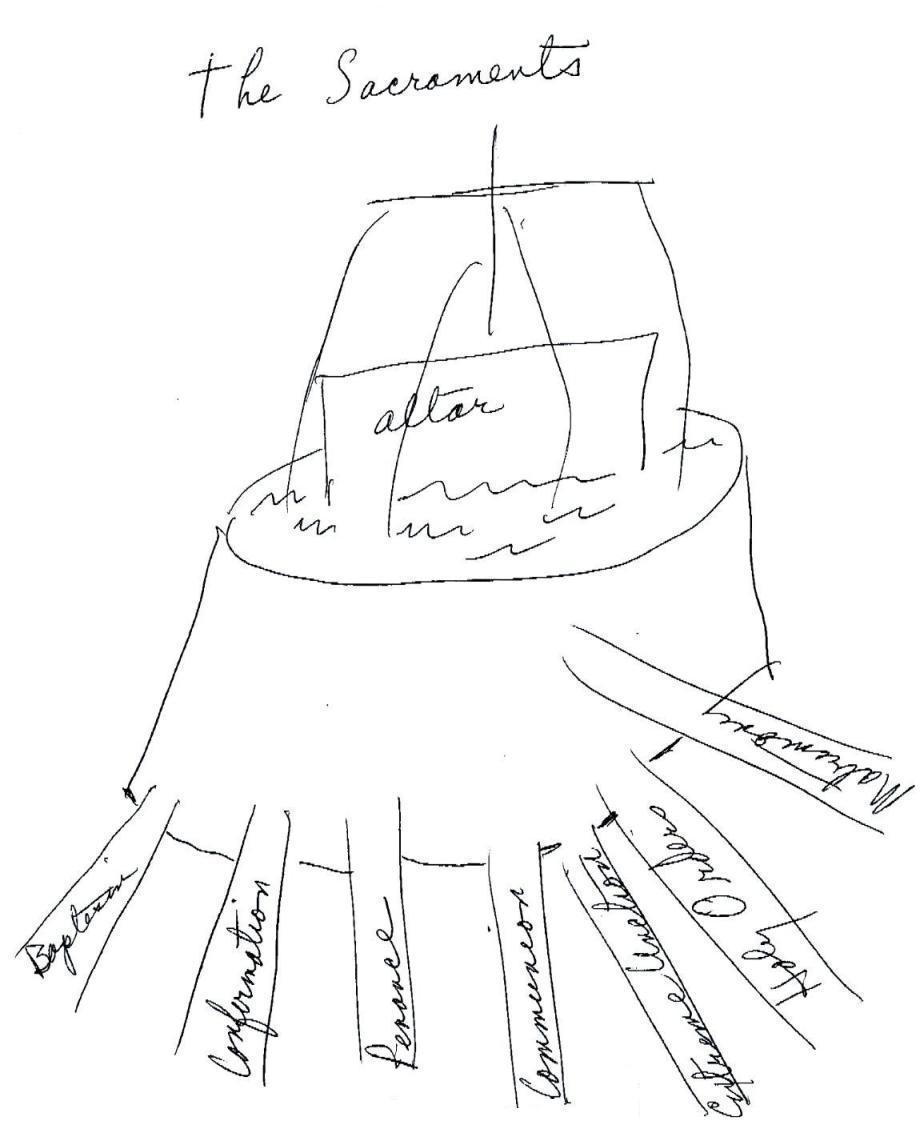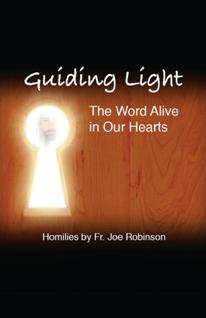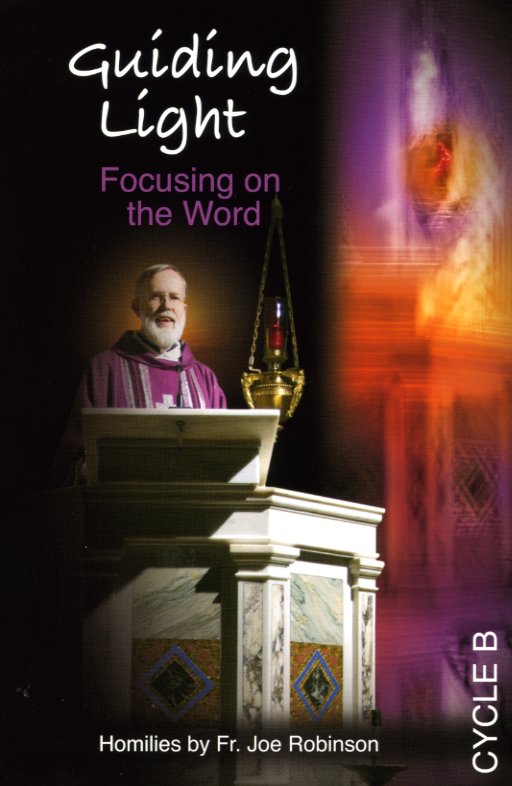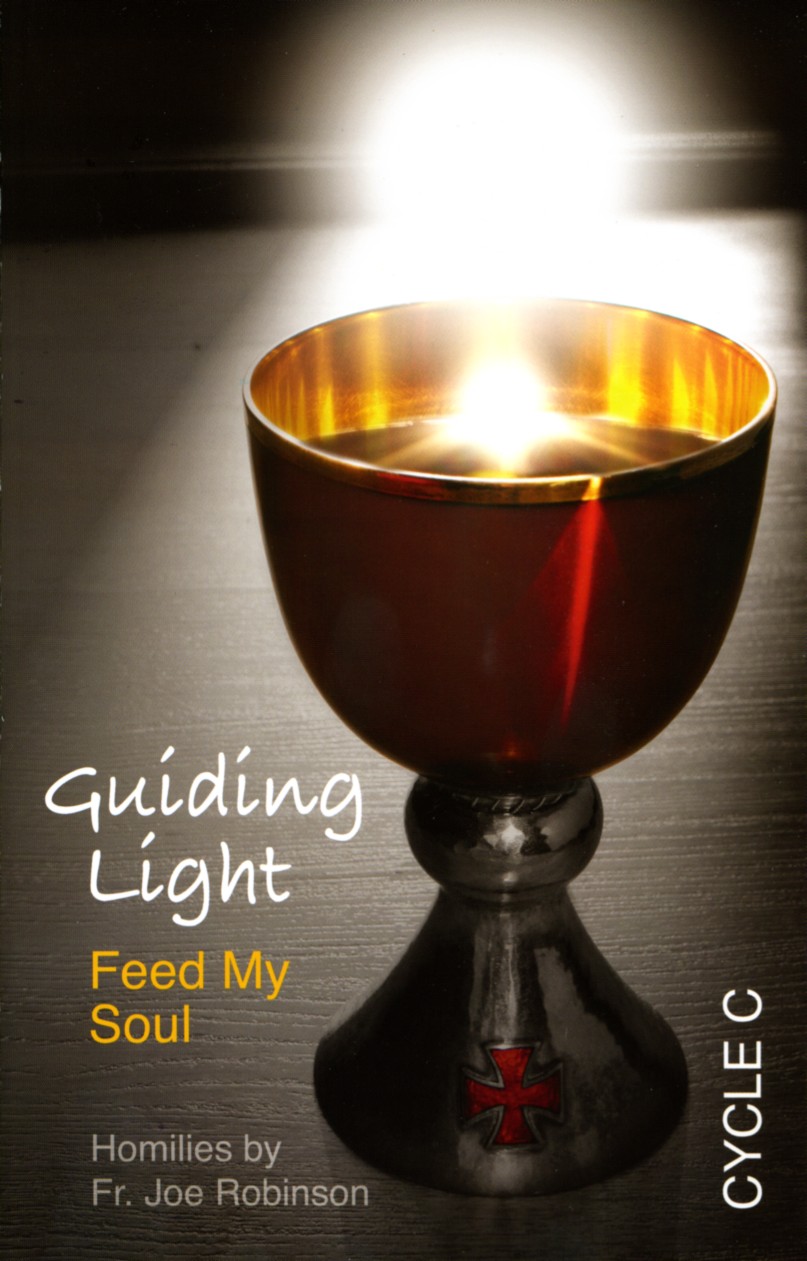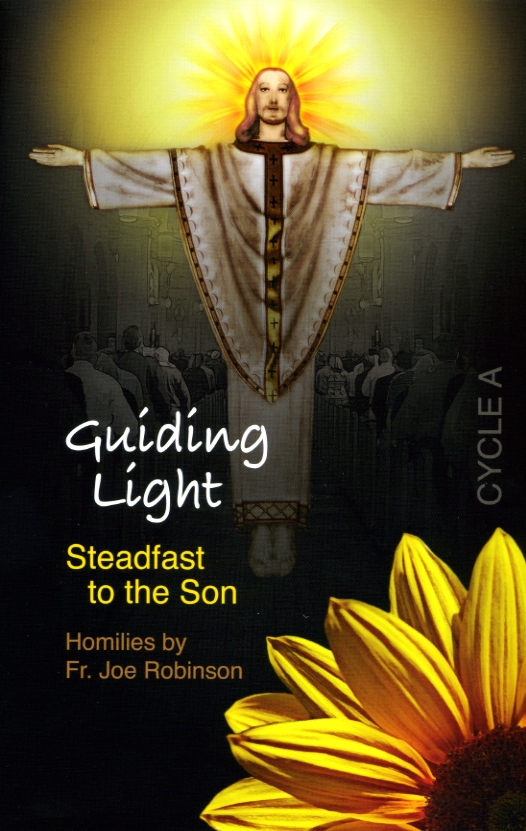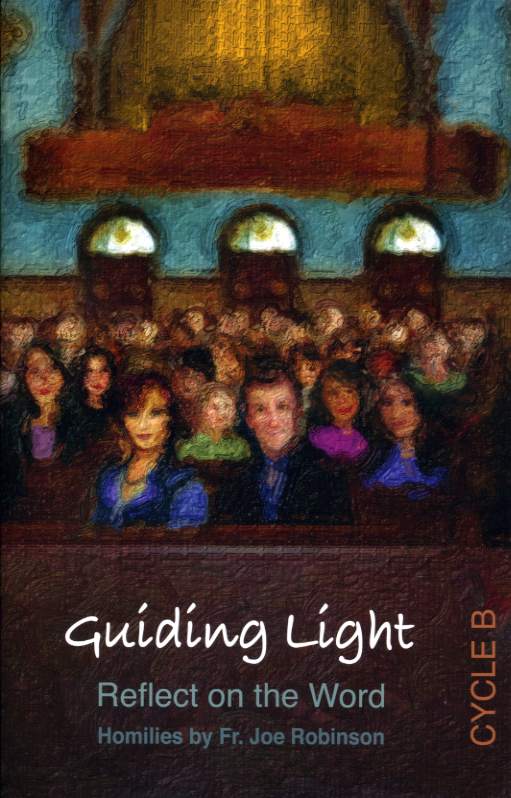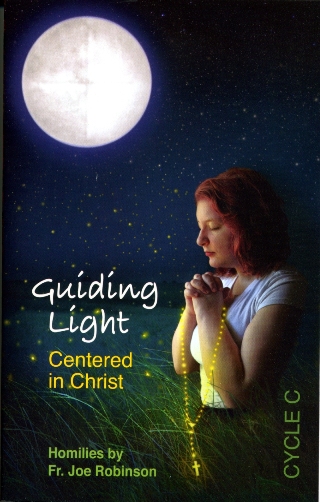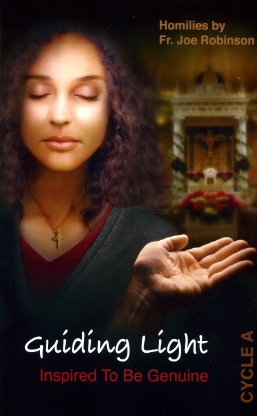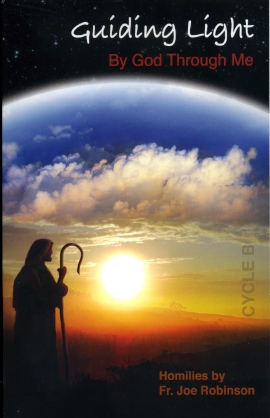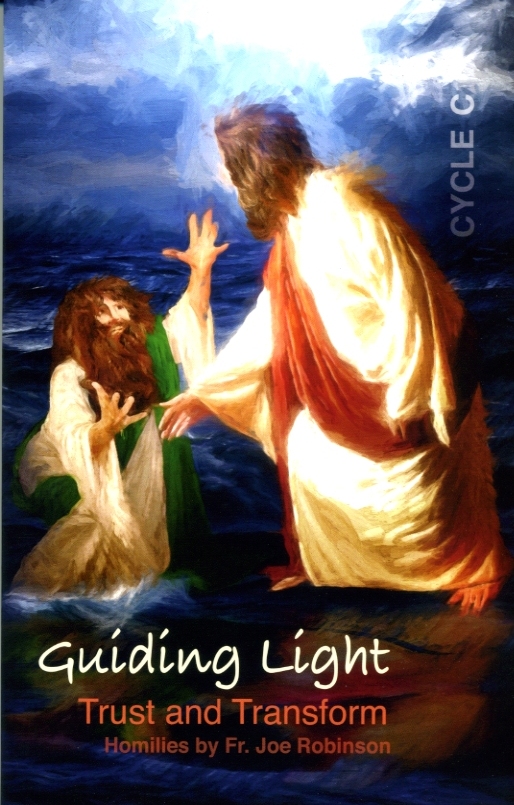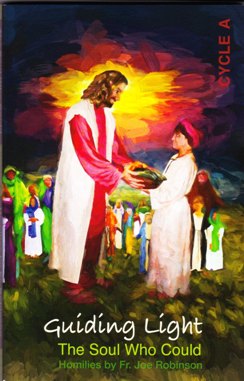 June 7, 2017
Dear
Happy Father's Day!

We give our hearts to Jesus and Mary with you in love. This picture is the Church in China, Indiana where we have the Eucharist exposed 24 hours a day and we pray for you, our beloved priests, the Church and the world.

We have prayer chapters all over the world since 1994 praying for the priests, the Church and the world. We are so thankful to God for our beloved priests and the Church.

Our founder Fr. Carter, S.J. said Jesus gave him these prayers to pray for the priests, the Church and the world with devotion to the Sacred Heart and Immaculate Heart. We have them in 8 languages with the Church's Imprimatur.

Mary said at Fatima 100 years ago if we want peace we need this devotion to the Sacred Heart and Immaculate Heart. Fr. Carter said Mary said until a sufficient number of people consecrate their hearts to, the Hearts of Jesus and Mary, we won't have peace in the world.

After that Mary's image appeared like this in Clearwater, Florida.

Fr. Carter said to get this building and we have, and have prayed there since 1996 for the priests, the Church and the world. Please pray these prayers in the brochure for the priests, the Church and the world. There is the Litany to Mary and the Sacred Heart.

We circulated over 400,000 of my brother's homily books, Guiding Light, by Fr. Joe Robinson, to priests and hierarchy in the past 10 years. We currently are almost ready with the 11th homily book

Happy Father's Day. We thank God for you.

Sincerely,

Rita Ring
and all at Shepherds of Christ Ministries


R. Today we just finished sending
all of Fr. Joe's current book to
all the priests in the United States –
38,000 since of October 2016 –
Please pray for the next book
and help us if you can –
every week it is like
a Priestly Newsletter.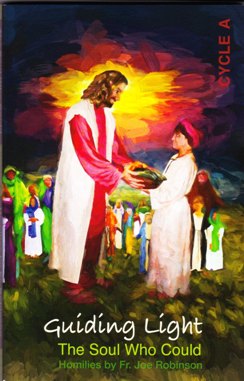 2nd Sunday of Lent
Genesis 12: 1-4
Yahweh said to Abram, 'Leave your country, your kindred and your father's house for a country which I shall show you; and I shall make you a great nation, I shall bless you and make your name famous; you are to be a blessing!

I shall bless those who bless you,
and shall curse those who curse you,
and all clans on earth
will bless themselves by you.'

So Abram went as Yahweh told him, and Lot went with him. Abram was seventy–five years old when he left Haran.
2 Timothy 1: 8-10
So you are never to be ashamed of witnessing to our Lord, or ashamed of me for being his prisoner; but share in my hardships for the sake of the gospel, relying on the power of God who has saved us and called us to be holy-not because of anything we ourselves had done but for his own purpose and by his own grace. This grace had already been granted to us, in Christ Jesus, before the beginning of time, but it has been revealed only by the appearing of our Saviour Christ Jesus. He has abolished death, and he has brought to light immortality and life through the gospel,
Matthew 17: 1-9
Six days later, Jesus took with him Peter and James and his brother John and led them up a high mountain by themselves. There in their presence he was transfigured: his face shone like the sun and his clothes became as dazzling as light. And suddenly Moses and Elijah appeared to them; they were talking with him. Then Peter spoke to Jesus. 'Lord,' he said, 'it is wonderful for us to be here; if you want me to, I will make three shelters here, one for you, one for Moses and one for Elijah.' He was still speaking when suddenly a bright cloud covered them with shadow, and suddenly from the cloud there came a voice which said, 'This is my Son, the Beloved; he enjoys my favour. Listen to him.' When they heard this, the disciples fell on their faces, overcome with fear. But Jesus came up and touched them, saying, 'Stand up, do not be afraid.' And when they raised their eyes they saw no one but Jesus.
2nd Sunday of Lent
March 16, 2014
INTRODUCTION – (Genesis, 12,1-4; II Timothy 1,8b-10; Matthew 17,1-9) Our first reading takes us back almost 4000 years to the time of Abraham. His name was Abram before God gave him a vocation and a new name. Abram came from an ancient civilization known as Sumer, a settlement near modern day Kuwait. He and his family migrated to the northern part of Syria, near Turkey. After a lengthy stay there, Abram heard God's call to leave his kinfolk behind and move to the land of Canaan - modern day Israel. To make this move, he had to leave behind a prosperous commercial area to settle in a land that was still relatively primitive and undeveloped. Abraham made this long and difficult journey at the tender age of 75 along with his wife, Sarah, who was 10 years younger. God was telling them, not only to pack up and move to an unknown territory, but to start a family there as well! It was a pure act of faith on the part of Abraham to follow God's call and to believe in the blessings God kept promising him, promises we hear in today's first reading. In the gospel, we have the account of the Transfiguration, which was a promise of Jesus' future glory in the resurrection and future glory for those who follow him faithfully.

HOMILY – Three words begin today's gospel: "after six days." (Luke says eight days - but who's going to argue over such a small detail). Those three words are not printed in your books but they are in the Bible. We hardly ever hear a reference to time in the gospels. The miracles and teachings that make up Jesus' ministry just seem to follow one after the other without any specific indication as to what order they occurred in or how they were connected. Here, however, Matthew, Mark and Luke want us to know that the transfiguration of Jesus is necessarily connected with some previous event. That event was when Jesus asked his disciples "who do you say that I am?" I'm sure you remember that very important passage. Peter answered correctly as we know, when he said "you are the Christ." (i.e. the Messiah) But when Jesus began to teach them he would have to suffer greatly, they balked at that idea. Peter's resistance to Jesus' teaching about suffering earned him the strongest rebuke to ever come from Jesus when Jesus said to Peter: "Get behind me, Satan!" Jesus then went on to warn the apostles they would have to suffer too: "If anyone would come after me, let him deny himself, take up his cross and follow me."

It was within a few days that Jesus was transfigured before Peter, James and John. At that very moment, the apostles could really see Jesus: as Christ or the Messiah AND as he will be in risen glory. They would not have such an opportunity to see Jesus again in glory until after Jesus' resurrection, so Jesus told them not to speak to anyone about the vision until Jesus was raised from the dead. I guess if they did tell any of the others about what they had experienced, the others would have thought they had lost their minds.

The main emphasis here is on Jesus, the one about whom God the Father said: "listen to him." As Jesus had earlier told all the apostles, "If anyone would come after me, let him deny himself, take up his cross and follow me," so there is here in Jesus' transfiguration a message of hope for those who follow him, hope that someday his followers would share in his glory since they have shared in his cross.

It is about these words of God the Father, "listen to him," that I want to say a few words. If we listen to Jesus and follow him perfectly, we would never need to say, "I'm sorry." We wouldn't need to have a season of Lent calling us to repent, to change our ways, to pray and fast and give alms. We wouldn't need to have such a thing as the sacrament of confession or reconciliation.

Usually we have a Penance Service during Advent and Lent. This year, however, our Archbishop asked all the parishes in the Archdiocese to open their doors to make available the sacrament of confession. That's what is happening on Tuesday of this week. We will be open on Tuesday evening from 7:00 to 9:00. Fr. Lammeier and I will be hearing confessions. If it's not a very busy evening, I'll just hear them alone. If you would rather go to another priest, most other parishes will be open for confessions at the same time.

I consider hearing confessions one of the most privileged parts of my ministry. It's as if I could be like Jesus and say to a person who could not walk, arise and walk, so in confession, assuring a person of God's forgiveness and love is bringing them peace and setting them free. Sin and guilt are psychologically and emotionally crippling and forgiveness is freeing.

Can't a person go directly to God? Yes, but signs are helpful in connecting us with God. I can talk to God on my own, but if a voice came out of the heavens to say to me "you are forgiven, I love you as my child," that would be even more reassuring. The priest's voice, "I forgive you your sins," is that voice from the heavens assuring us of God's forgiveness. It is exactly what Jesus said to the apostles on Easter Sunday night: "Peace be with you." Then he breathed on them and said, "receive the Holy Spirit, whose sins you forgive, they are forgiven them, whose sins you retain, they are retained." Of all the things Jesus might have said when he first appeared to his apostles, the power to forgive sins was one of the most important things he wanted them to be able to do. They would be continuing Jesus' work of offering his love and forgiveness of people.

I can almost visibly see the peace that forgiveness can bring, and that's why confession is such a privileged part of my ministry as a priest. It's a great miracle to be able to speak the words of forgiveness. Sometimes I feel blessed to be able to offer a person some good advice. This Tuesday evening from 7:00 to 9:00. We'll keep the lights on for you. Amen.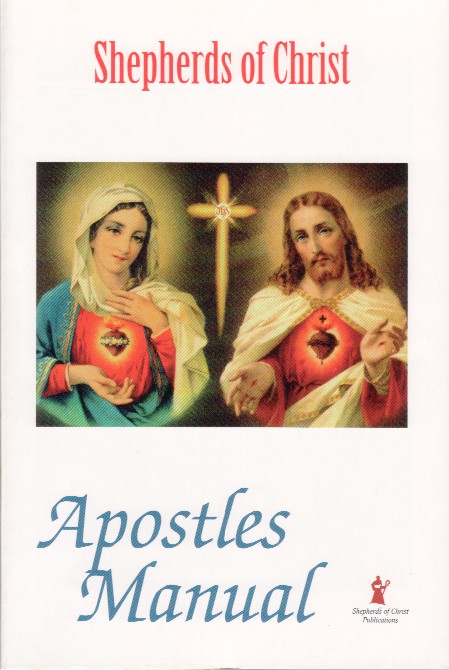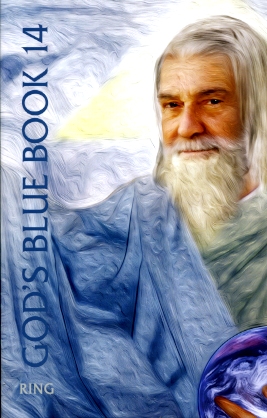 February 23, 1997

Sacrifice
R. When I go to Mass I offer a sacrifice. God wants our all. He wants to be first in our life. He asked Abraham to sacrifice his son.
Gen. 22:1-2, 9-13, 15-18:
It happened some time later that God put Abraham to the test. 'Abraham, Abraham!' he called. 'Here I am,' he replied. God said, 'Take your son, your only son, your beloved Isaac, and go to the land of Moriah, where you are to offer him as a burnt offering on one of the mountains which I shall point out to you. '
When they arrived at the place which God had indicated to him, Abraham built an altar there, and arranged the wood. Then he bound his son and put him on the altar on top of the wood. Abraham stretched out his hand and took the knife to kill his son.
But the angel of Yahweh called to him from heaven. 'Abraham, Abraham!' he said. 'Here I am,' he replied. 'Do not raise your hand against the boy,' the angel said. 'Do not harm him, for now I know you fear God. You have not refused me your own beloved son.' Then looking up, Abraham saw a ram caught by its horns in a bush. Abraham took the ram and offered it as a burnt offering in place of his son.
The angel of Yahweh called Abraham a second time from heaven. 'I swear by my own self, Yahweh declares, that because you have done this, because you have not refused me your own beloved son, I will shower blessings on you and make your descendants as numerous as the stars of heaven and the grains of sand on the seashore. Your descendants will gain possession of the gates of their enemies. All nations on earth will bless themselves by your descendants, because you have obeyed my command.'
R. The Father gave His Son for us. This is how great the Father's love is for us.
When we go to the altar many times we are suffering. We want something really bad, but we know we love God the most. What the Father asks for us is to offer that which we are so attached to as a sacrifice, united to the sacrifice of His Son, Jesus. If we offer this sacrifice to Him, the Father will pour out blessings that will be divine blessings, greater than anything we could have here on earth.
The Mass is the perfect sacrifice we offer to the Father, in which God pours out His blessings and we are one with Him and with all others in a profound expression of love. God shares His divine love with us and we partake in an intense way in His divine loving capacity. In order to become one in Him and to feel His love like this, we must surrender ourselves and be open.
He told Abraham to offer his son. God gave him his son back. He wanted Abraham to love God above all things and people.
Jesus offered Himself as a sacrifice to the Father. This is the most pleasing sacrifice to the Father. If He gave His Son Who died for love of us, will He deny us when we unite our petitions with Jesus and offer these at the Holy Sacrifice of the Mass?
He took them to the highest mountain and He was transfigured before them in the greatest light.
Mark 9:2-10:
Six days later, Jesus took with him Peter and James and John and led them up a high mountain on their own by themselves. There in their presence he was transfigured: his clothes became brilliantly white, whiter than any earthly bleacher could make them. Elijah appeared to them with Moses; and they were talking to Jesus. Then Peter spoke to Jesus, 'Rabbi,' he said, 'it is wonderful for us to be here; so let us make three shelters, one for you, one for Moses and one for Elijah.' He did not know what to say; they were so frightened. And a cloud came, covering them in shadow; and from the cloud there came a voice, 'This is my Son, the Beloved. Listen to him.' Then suddenly, when they looked round, they saw no one with them any more but only Jesus.
As they were coming down from the mountain he warned them to tell no one what they had seen, until after the Son of man had risen from the dead. They observed the warning faithfully, though among themselves they discussed what 'rising from the dead' could mean.
R. We go to the altar of sacrifice. The mountain to come, in which so many graces will flow, is the altar of sacrifice where the Holy Sacrifice of the Mass is offered through the hands of consecrated priests.
We hear the Father say, "This is My beloved Son in whom I am well pleased, listen to Him." He is speaking to us. He is the Word. He is speaking in these messages. He is unveiling the Scriptures and speaking to us in plain talk. This is a great gift He is giving to us.
We are transformed in the Mass. We unite with the greatest sacrifice offered in the Holy Sacrifice of the Mass. We have the most perfect sacrifice to offer to the Father when we offer this sacrifice. He gives us great blessings. We die to ourselves, we become white.
We must unite all of our sacrifices to this Holy Sacrifice of the Mass being said all over the world. This is the greatest way to magnify all of our offerings - by uniting everything we do as an offering, a sacrifice to the Father in union with His Son.
end of February 23, 1997
Given
October 29, 2016
R. Please spread blessed holy water
(You can also mix Jesus and Mary water
with your blessed Holy Water if you have it.)
in your yard, around your house,
in the state you live in.
And ask God to bless your state
Ask God to bless the United States
Pray all prayers through the intercession of
Our Lady of CLEAR – WATER.
Ask the Lady of CLEAR - WATER
to help with the blessed water.
Mary has appeared to me for 22 years,
in Ohio and Florida.