Mary has requested that the daily message be given each day to the world. It is read nightly at the prayer service from her Image Building in Clearwater, Florida, U.S.A. This is according to her request. All attempts will be made to publish this daily message to the world at 11 p.m. Eastern time, U.S.A.

---

We acknowledge that the final authority regarding these messages rests with the Holy See of Rome.

---
July 1, 2000 - Feast of the Immaculate Heart
---
A Prayer for Intimacy with the Lamb, the Bridegroom of the Soul

Oh Lamb of God, Who take away the sins of the world, come and act on my soul most intimately. I surrender myself, as I ask for the grace to let go, to just be as I exist in You and You act most intimately on my soul. You are the Initiator. I am the soul waiting Your favors as You act in me. I love You. I adore You. I worship You. Come and possess my soul with Your Divine Grace, as I experience You most intimately.
---
Messenger: Include Our Lady of the Holy Spirit Center in 6:20 prayers.
---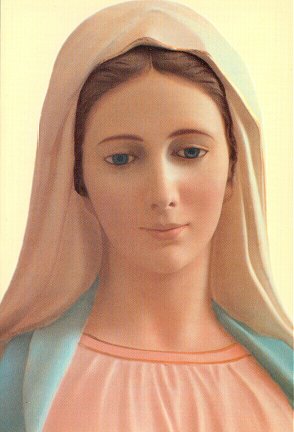 Mary speaks: I ask the couples meet at Our Lady of the Holy Spirit Center on Saturdays at 6:20 for the prayers my Son requested.
They can go to a modest restaurant to eat afterward.
This is my center.
I am Our Lady of the Holy Spirit.
---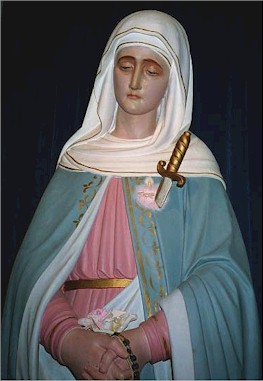 July 1, 2000
A Message from Jesus and Mary on this special feast
THIS IS AN URGENT MESSAGE
Mary speaks: I am Our Lady of the Holy Rosary.
Messenger: Today in shades of great light our Lady appeared. Her beauty was so that I cannot describe it and I saw her for quite a long while and she spoke to me.
She speaks now as I write of her desire on this feast of her Immaculate Heart
URGENT MESSAGE FROM MARY
My children, my Son has given a special newsletter for His priests in the world to lead them into a deeper spiritual life.
This current issue was requested by Him to be compiled and sent in the month of His Sacred Heart.
It is a special issue He directed be sent to the priests during the month of His Sacred Heart.
Efforts were made to do so, but this has not happened.
The circulation now is to about 70,000 priests in the United States and about 90 foreign countries.
My children, there is not postage to send this special issue to the priests. This postage is needed by Wednesday. I wish letters from the priests be printed here.
Letters from Issue 1 - 2000
Dear Father Carter,
For years I have received Shepherds of Christ Newsletter; I do not know who put me on your mailing list, but I'm grateful to you both. Since I first began to receive the newsletter I have been assigned as the Director of Formation Advising for the Pontifical North American College in Rome.
I would like to know if it would be possible to make a bulk order so that our seminarians could benefit from the newsletter as well. I will make sure they are distributed to our seminarians. At present we have about 200 seminarians and student priests on our campus, all eager for good spiritual reading!
Please let me know if we can make an arrangement for the delivery of the newsletter here at the college.
Please keep our faculty and seminarians in your prayers.
Sincerely yours in Christ,
Rev. J. Mark Williams Director of Formation Advising Pontifical North American College 00120 Vatican City State
---
Dear Rev. Father,
Greetings to you from Dimapur. During the past year I have been receiving Shepherds of Christ newsletters from the diocese. Having found it very fruitful and enriching I thought that I would offer it to all my priests of this Province. Will it be possible for you to send me 140 books of your newsletters? I would like to offer it as a Millenium gift to all my priests. From the year 2000 I would like to get regularly the newsletters for our priests. I am sure the contents of the newsletters will inspire my priests to a life of renewal.
Congratulations for the wonderful work you are doing. Yours in Christ, The Good Shepherd
Fr. Varghese Palathingal, sdb. Provincial Don Bosco Provincial House Nagaland, India
---
Dear Father Carter,
I am praying for your work and I have asked all other priest beneficiaries to pray for you and all who are working with you.
I am receiving Shepherds of Christ regularly and I distribute them among some of our priests who are interested. I need not say how useful they are for personal reflection and for homilies and other talks.
If possible kindly send us some audio cassettes.
Thank you. Yours sincerely,
Fr. V. Savarimuthu Tamilnadu, India
---
Dear Fr. Carter,
I received the parcel you so kindly sent me. Thank you for the book "Shepherds of Christ" and the set of audio cassettes.
May I request of you this favour. There are more than 100 priests in the dioceses of Cuddapah and also Kurnool where I served as Apostolic Administrator for three years. They love me also and visit me when they come this side. I want to give them all the book, "Shepherds of Christ" and ask them to study and meditate on it.
I admire this great work that you are doing for the priestly holiness. The holiness of the Church depends on the holiness of its priests. It is a great pity that many fail to be "Christ". Only prayer and love can bring them around. My congratulations to you once again. With love and blessings,
Rev. S. A. Aruliah D.D. Bishop Emeritus of Cuddapah India
---
Dear Father Carter,
I have thoroughly enjoyed your compiled newsletters in "Shepherds of Christ". Please continue to send your letters to me as I use them for morning meditations. Thank you for providing these wonderful letters! Please accept the enclosed donation as a small token of my appreciation!
Sincerely in Him,
Rev. Salvatore Piazza Ransomville, NY
---
Dear Revd. Edward,
May peace of God which transcends all understanding guard your heart and your mind in the name of Jesus the Lord. Amen.
Thank you for Shepherds of Christ which I so much admire, love, value and treasure. In this connection, I humbly request a free copy of cassettes so as to more fully acquaint myself with the Spirituality it teaches to priests in its practicality.
Praying always that the good Lord should imbue you with His Spirit. Amen.
Sincerely yours in Christ,
Revd. Fr. Williams Adeforth St. Gregory's Catholic Church Nigeria
---
Dear Fr. Edward J. Carter,
I have followed with keen interest your publication titled "Shepherds of Christ" newsletter. I write from the Diocese of Little Rock, Arkansas, here in States to encourage you, Father.
Spirituality is an on-going process in the life of every man and woman. Hence, do not relent in your publications. Everybody needs it, for many lives have been enriched spiritually via your publications.
May Christ the Good Shepherd invigorate you.
Prayerfully yours,
Rev. Fr. Oliver Ochieze St. Mary's Church North Little Rock, Arkansas
---
Dear Father,
Greetings from Kenya - Africa. I am grateful that you have continued to send me your most edifying Newsletter which supports my spiritual journey.
May I also request you to send me the newsletter in book form and the audio-cassettes.
With best wishes for your apostolate, I remain,
Yours sincerely in the Lord,
Fr. Francis Gichia Mwaniki Our Lady of Victory Nakuru - Kenya
---
Letters from Issue 2 - 2000
Dear and Rev. Edward,
Loving and cordial greetings to you from Most Rev. G. Johannes, Bishop of Kurnool.
I am glad to learn that you are publishing a magazine by name Shepherds of Christ. Recently, I was given some magazines to be distributed to our priests by Most Rev. Bishop S. A. Aruliah of Cuddapah and the magazines are very good and worth reading.
As the magazines are useful to our priests, I would like to get them for our priests too. Presently there are 70 priests in our diocese and distribution of these magazines to our priests will surely help their spiritual life. As your magazine covers so may theological, pastoral themes, it helps our priests in their pastoral life.
Hence, I request you to send at least 70 Shepherds of Christ magazines to us so that we may distribute to our priests. I also request you to send some audio-video tapes which can help our priests pastorally.
With Blessings,
GORANTLA Johannes D. D. Bishop of Kurnool, India
---
Dear Father Edward J. Carter, S. J.
Greetings and good wishes for Christmas and happy New Year 2000!
I am a diocesan priest. I am working in Mbinga Diocese. I, by good chance, came across your Shepherds of Christ, A Spirituality Newsletter for Priests.
After having read it, I decided to ask for a free copy of the newsletter both in cassette form and in book form. I believe that this book and the cassette will continue helping me to fervently renew my spirituality. I hope that this will be useful too to my fellow priests who are engaged in the pastoral activities.
Thanking you in advance, and May God bless your work too,
Yours sincerely,
Father Andrew J. Ndimbo, CARITAS Director MBINGA DIOCESE TANZANIA
---
Letters from Issue 5 - 1999
Dear Ed,
Just want to tell you I liked your 1999, Issue Three, with its two articles on "Personal Uniqueness" and "Jesus". I'll be looking for a chance to use them in my retreats and liturgies. Thanks a lot.
In Christ, Bob Thul, S.J. Chicago, Illinois
---
Dear Father,
Please receive my cordial greetings.
It was really an opportune moment and a gracious one to come in touch with a "Shepherds of Christ" issue. I was nearly overjoyed by the spiritual nourishment it contained. As a parish priest, I would find it highly useful if I could regularly receive it.
Also, please send me the newsletter in book form and the newsletter audio cassettes. Yours in Christ,
Fr. Felix Rashid Tanzania, East Africa
---
Dear Fr. Carter,
I have come to know that your newsletter, "Shepherds of Christ", so rich in spiritual resources and so useful, are now available on audio-cassettes.
I would be very grateful if I could have them, since I can no longer read.
Would you kindly place me on your mailing list and send also 10 copies of "Shepherds of Christ", together with some copies of the prayer manual for distribution?
May the good Shepherd bless your precious work and keep you in His loving care.
Sincerely yours in Christ,
Fr. Luigi Gerardi Contemplative Evangelizers Pongai, Kenya
---
Letters from Issue 4 - 1999
30 June 1999
Reverend and dear Father Carter, Warmest Greetings to you from Plentong, Malaysia.
I write to thank you for your kindness and thoughtfulness in sending us several copies of your "Spirituality Newsletter for Priests". We have received Issues One & Two, 1999.
There is no doubt that our priests will benefit from the articles of your Newsletter and hopefully they will inspire and encourage them to seek holiness in their pastoral work.
With renewed gratitude and warm regards.
Yours sincerely in the Lord, Bishop James Chan Melaka-Johor Diocese
---
Dear Father Edward J. Carter, S.J.:
Greetings and prayerful good wishes!
I am edified etc., etc., by my reading "Shepherds of Christ"...
Congratulations on publishing and editing such an excellent "diamond of spirituality".
Oremus pro invicem.
Sincerely, in Jesus our Good Shepherd and High Priest, Father Bruce Riski, Capuchin Appleton, Wisconsin
---
Dear Rev. Fr. Edward Carter,
I am Am Nguyen, a Salesian priest. I am a full-time student in the S.T.D. program at the Jesuit School of Theology at Berkeley. My desire is that after the completion of studies, I will be back in Vietnam.
I have usually received "Shepherds of Christ." I highly appreciate what you have been doing. It promotes a new awareness of the gift of the priesthood.
I wonder whether I can have a free copy of Newsletters both in cassette form and in book form. Burned with a zeal to serve the Body of Christ more effectively through an ongoing spiritual renewal, I think that these Newsletters will be useful. At the same time, I wish I can share them with my other companion priests in Vietnam.
Thanks for your consideration. May God bless your ministry and make it fruitful for the sake of his Church.
With gratitude and prayers in Christ the Lord, Am Nguyen, S.D.B
---
URGENT MESSAGE FROM JESUS
Jesus speaks: The main function of the Shepherds of Christ Movement besides spiritual growth is to circulate this newsletter to My priests in the Church.
This is in addition to individual spiritual renewal.
The second main function is to begin prayer chapters.
I ask all to help with this mission. I must plead and beg to you for the funds, for people do not respond.
The rent for the month of May for the Virgin Mary Building was received on the Feast of My Sacred Heart.
Bills are still outstanding for the printing of the newsletter.
Now the newsletter cannot be sent because of the lack of funds.
You do not understand the importance of My newsletter and My newsletter book circulated to the priests.
This instrument is being used by Me to help the Church and world grow deeper in the spiritual life.
Do you want the reign of My Sacred Heart?
Do you read the Bible, the Book of Revelation?
Do you know My Mother's message of Fatima?
This is My Movement to help in the completion of the mission My Mother began at Fatima.
The world is boarding a sinking ship.
You must come and dwell in Our Hearts.
Today is the Feast of the Immaculate Heart of your Mother.
I implore, I beg you to support My Movement and pray the prayers I have given for the renewal of the Church and the world.
It is My grace, you must pray as I have instructed, united to the Mass for this grace to change hearts.
I cry to you. My adults, you think you can ignore Me, and your children are the victims of an evil age in which the devil is taking over many of their hearts.
You cry when there is a car wreck, "Oh the children are dead."
What of their hearts, My children?
What of eternity?
You must reach the priests with the consecration.
You must reach the world with the rosary.
Mary's message today is: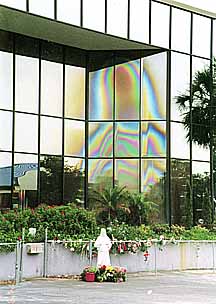 I AM OUR LADY OF THE HOLY ROSARY
I COME TO TEACH MY CHILDREN TO PRAY
Jesus speaks: Please answer My call.
I am the Sacred Heart of Jesus.
Please, be Apostles of the Eucharistic Heart of Jesus.
Information will follow this message.
Please, please pray, parishes that pray My prayers will become little cities of light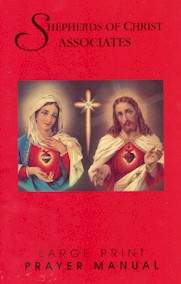 Please encourage all priests to pray My prayers.
Please help Me get My newsletter in the hands of My priests.
This newsletter was printed in the daily message May 31, 2000, please click on.
PLEASE HELP ME.
This Movement IS MY Movement to help bring about the reign of My Sacred Heart.
Mary appears to lead you to this great era of peace.
Mary is Our Lady of Fatima in the Americas.
She is the Queen of Peace.
I am the Prince of Peace.
Do you want Peace?
Help Me - do not ignore My Voice.
Mary speaks: I am Our Lady of the Holy Rosary. My children, you MUST pray NOW.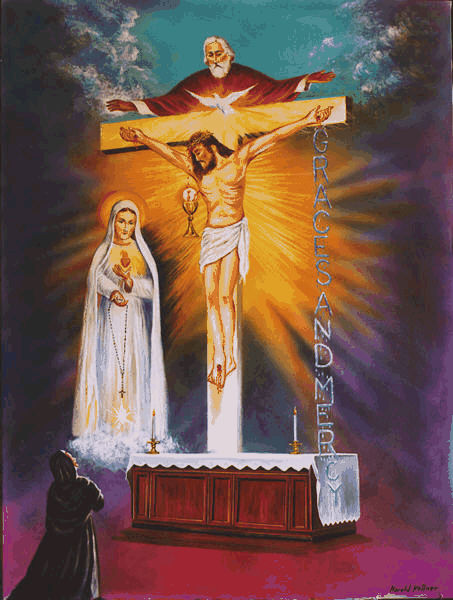 LUCIA'S VISION 1929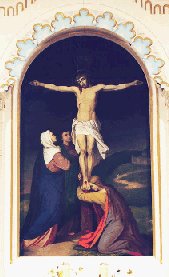 Pray for the reign of My Heart and the triumph of My Mother's Heart
This was an Urgent Message from Jesus and Mary
Mary speaks: My children, beg for grace and mercy from your God. I request this on this special feast of my Immaculate Heart. Pray in honor of my Immaculate Heart and Jesus' Sacred Heart. Pray the prayers He gives.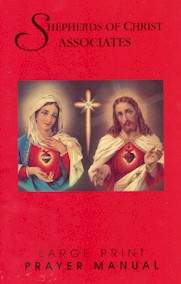 Mary speaks: Pray the Divine Mercy-begging God to have pardon for your sins.
My Children, THIS IS MY SON'S MOVEMENT. THE MESSAGE HE GIVES IS URGENT. YOU MUST PRAY AS WE HAVE DIRECTED, UNITED TO THE MASS WITH CONSECRATED HEARTS.
PRAY FOR GRACE. ON THIS WEB SITE WE ADDRESS THE RENEWAL OF ALL WALKS OF LIFE AND THE CHURCH: PRIESTS, RELIGIOUS, APOSTLES, HANDMAIDS, SERVANTS, FUTURE PRIESTS, CHILDREN, PARENTS, OTHER ADULTS, ELDERLY, COUPLES. THESE WRITINGS ARE FOR THE RENEWAL OF THE CHURCH AND THE WORLD.
Pray through the intercession of Blessed Jacinta for the building.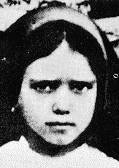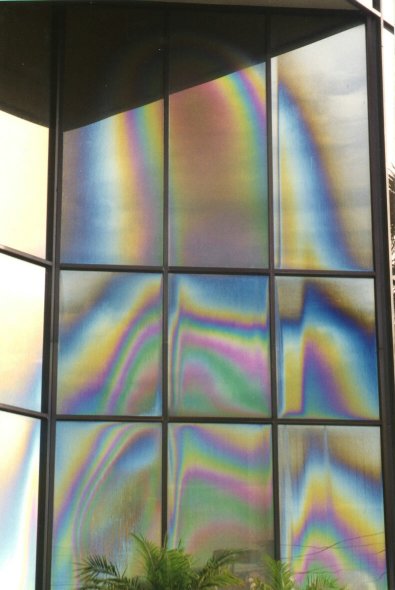 Please come to Florida.
Pray under the image.
July 5, 2000
Special rosary 6:20 p.m.
This is a special anniversary.
---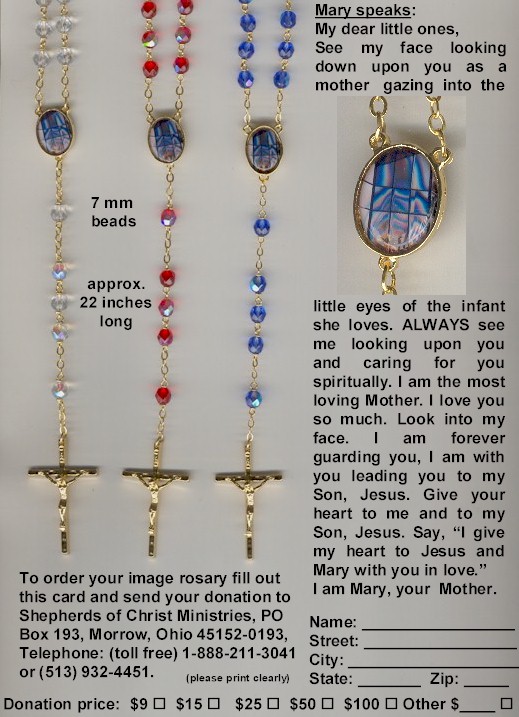 (Please copy and pass out to family and friends.)
---
Mary's Message from the Rosary of August 27, 1996
Mary speaks: I stood beneath the cross of my Son, and my Heart was in such pain for I saw Him before my eyes. I saw Him covered with blood. I saw Him die. My Heart, my children, my Heart to watch my Son, but my Heart, my Heart, how I suffered for my little children of the world that give in to this world and give up the love of my Son. O my little children of light, I give you this message. Carry this light into the darkness for your Mother Mary, for I stood beneath the cross and I cried. I cried for the little ones. I cried for the young ones, the ones that do not care and will lose their souls. How do I make you see for you will not listen to me? What can I do? I come. I appear. I beg. I plead. I give you these gifts from my Son, and you reject me. I do not deliver messages very often anymore for I have been ignored. The message is the same. You do not read the messages I have given to you. Please help me. Help the little children. I appear. I appear. I appear, and I am ignored. I stood beneath the cross, and I cried. I cried, and my Heart was in such anguish for my little children, for I am searching for them this day as I searched for the Child Jesus. Please, please help me. I cannot hold back the hand of my Son any longer. I am Mary, your Mother. I ask you to help my children. You are my children of light.

Song: O Lady of Light, shining so bright, be with us this day, guiding our way, O Lady, O Lady of Light.

Mary speaks: I appear to you as Our Mother of Sorrows.
(End of Mary's Message)
---
MY VALENTINE FOR JESUS AND MARY
AND THE WORLD
I _________________ give my heart to
You Jesus and Mary on this day
_________________
I promise to help spread the devotion to
the Hearts of Jesus and Mary.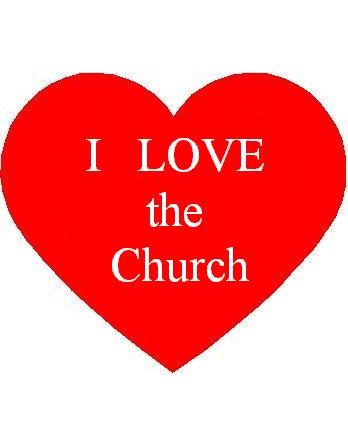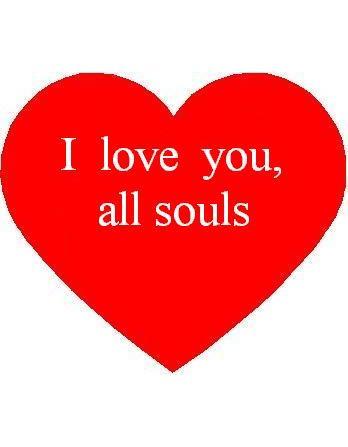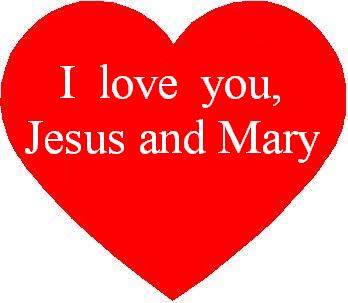 ---
Question for married couples and others in intimate relationships:
Q: How can I share hurt feelings with you in love? (Give suggestions.)
---
---
---
Copyright (c) 2000 Shepherds of Christ.
Rights for non-commercial reproduction granted:
May be copied in its entirety, but neither re-typed nor edited.
Translations are welcome but they must be reviewed for moral and theological accuracy by a source approved by Shepherds of Christ Ministries before any distribution takes place. Please contact us for more information.
All scripture quotes are from the New Jerusalem Bible, July 1990, published by Doubleday.
Revised: July 1, 2000
URL: http://www.SofC.org
Contact Information for Shepherds of Christ
Email: info@SofC.org
Shepherds of Christ Ministries
PO Box 193
Morrow, Ohio 45152-0193

Telephone: (toll free) 1-888-211-3041 or (513) 932-4451
FAX: (513) 932-6791