Prayer for Grace for our Country
Dear Father united to Jesus in the Holy Sacrifice of the Mass, the Sacrifice of Calvary sacramentally made present, celebrated around the world, in the Holy Spirit. We offer up all we do united to the Mass. We unite in one mind and one heart as members of the mystical body of Christ, with Christ our head in the pure and holy Hearts of Jesus and Mary, through the powerful intercession of Mary with all the angels and saints and souls in purgatory, and we beg for the saving grace, for our country, the United States. Please help us. We further pray for unity to always do the will of God in love. We spread the Blood of Jesus on the leaders and people of the United States and cast the devil into hell. We consecrate our country to the Sacred Heart and Immaculate Heart and all our dioceses, and beg for an outpouring of the Holy Spirit. God help us. We pray for our families, the priests, the Church and the world. In the Name of Jesus please hear us, we pray. We pray for our new president as he takes office. We pray that we are united as one nation under God to work together in love as God wants.
September 17, 2017
R. We see in scripture how God chooses
men and women, Abraham, Jacob,
Joseph, Esther, Ruth, David, Moses.
We see how God chose people to
do a certain job in salvation history.
We see Saul, the King, said no to God
and did his own will. We see Jesus
chose 12 Apostles and they were
faithful, but Judas sinned against
God. Judas Betrayed God. Judas
Betrayed Jesus for 30 pieces of silver.
God wants us to go to heaven.
God created us and we are so
beautifully made. God is the Creator,
we are the creatures. God is
so good to us. We are dependent on God
to give us what we need. We have been
given a great gift in Baptism –
In Baptism we receive a sharing in
God's life. We are the sons and
daughters of God and God asks us
to be good sons and daughters of God.
We are given such gifts in baptism –
We are sons and daughters of our
heavenly Father. How do we serve our
heavenly Father. God the Father
calls us to continue the work
of Jesus. If we live as God wants
us to be we will have peace and
unity with God in our hearts and
souls.
Matthew 5: 3-10
How blessed are the poor in spirit:
the kingdom of Heaven is theirs.
Blessed are the gentle:
they shall have the earth as inheritance.
Blessed are those who mourn:
they shall be comforted.
Blessed are those
who hunger and thirst for uprightness:
they shall have their fill.
Blessed are the merciful:
they shall have mercy shown them.
Blessed are the pure in heart:
they shall see God.
Blessed are the peacemakers:
they shall be recognised
as children of God.
Blessed are those who are persecuted
in the cause of uprightness:
the kingdom of Heaven is theirs.
R. We have a free will from God – there is
a wild card in all of us. We can obey God
and love Him as we are commanded to
do and love our neighbor as ourselves
as God commands us or we can rebel
against God and disobey the Commandments
of God and live our life being unloving
and hateful like satan.
God is love and in Him is no darkness.
God chose Mary. Mary loved God so
much and she loved doing the will
of God. Mary is the perfect handmaid
of the Lord.
We are commissioned in baptism
to go out and spread the Good News.
We are to be witnesses for Christ.
We are chosen, we are gifted to be
baptized by God, we are a chosen
race.
Newsletter November/December 1994
Our personal relationship with Christ is characterized by the realization of the great, special love of His Heart for each of us and of our need to love Him in return. The chief source for growth in this personal relationship with Jesus is the Eucharist. The New Catechism tells us: "The Eucharist is 'the source and summit of the Christian life.' The other sacraments, and indeed all ecclesiastical mysteries and work of the apostolate, are bound up with the Eucharist and are oriented toward it. For in the blessed Eucharist is contained the whole spiritual good of the Church, namely Christ himself, our Pasch."6

6. The Catechism of the Catholic Church, p. 397.
R. We receive a sharing in God's life
and Jesus feeds this life with
himself in the Eucharist.
We are called to obey God. We are
commanded to know, love and serve
God. We are reminded that God gives
us a free will to choose good or evil.
Adam and Eve had a free will and they
chose to do evil. Cain chose to do
evil – he killed his brother –
Noah built the Ark, God called him to build.
God gives us His Law and we are
commanded to love Him. We have a
free will to obey God and His law or
to disobey God and His law. Disobeying
the Law of God brings unhappiness,
darkness.
We can pray to the Holy Spirit to help us.
Jesus gave me this Holy Spirit Novena.
R. I used to pray the Holy Spirit Novena twice
a day, once out loud with
someone.
We are filled with joy to serve God –
We are to praise and love Him.
God made us –
We are to serve Him and thank Him
for His gifts to us.
God wants a love relationship with
us –
In baptism the Father, Son and Holy Spirit
dwell in the graced baptized soul.
We have a conscience to help us to
make the right choice. When we
sin we must admit promptly
our sin and ask God for forgiveness.
Sin offends God.
We look at the story of the two
first brothers: Cain and Abel –
When we don't have a relationship with
our brothers – we turn away in our relationship
with God.
God wanted Cain to stay united –

Genesis 4: 6-7
Yahweh asked Cain, 'Why are you angry and downcast? If you are doing right, surely you ought to hold your head high! But if you are not doing right, Sin is crouching at the door hungry to get you. You can still master him.'
R. We can't give into the devil – We need
to pray to God to help us to remain holy
and not give into satan. We need
to pray to the Holy Spirit. Want God:
Father, Son and Holy Spirit to dwell deeply
in our hearts. Make our hearts beautiful –
a beautiful place of intimate love
with God: Father, Son and Holy Spirit – And
we do this by relationship with God. When we
love our brothers, no matter how hard,
we are loving Jesus. Jesus gave and
gave His love to his death on the
cross. Jesus gave dying for us.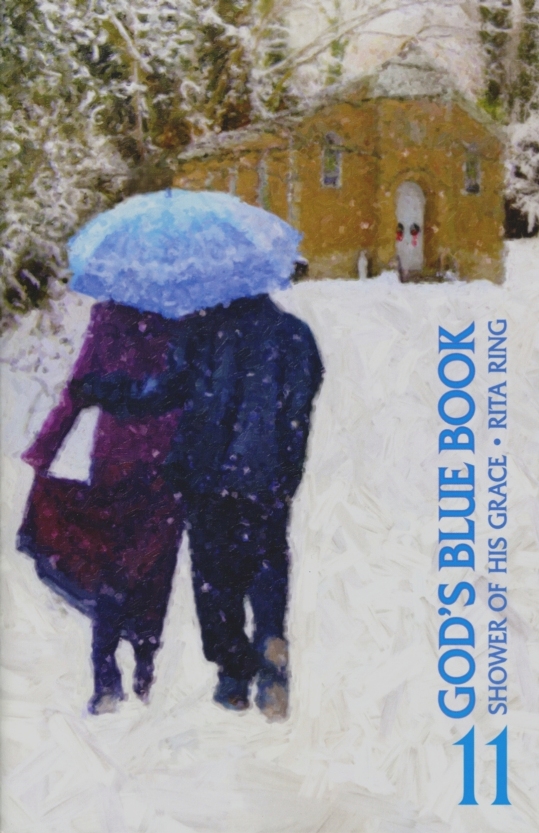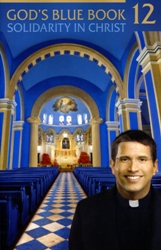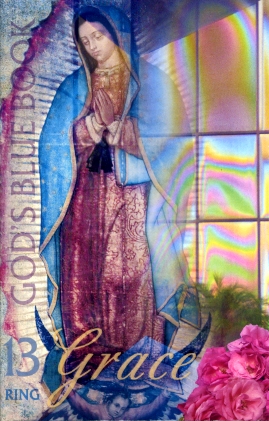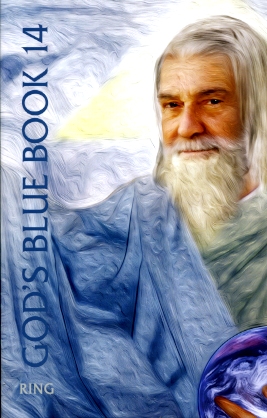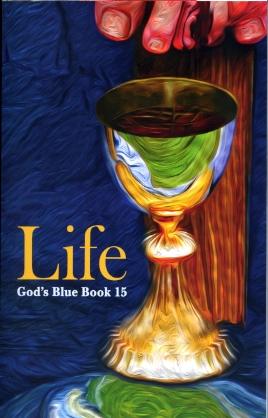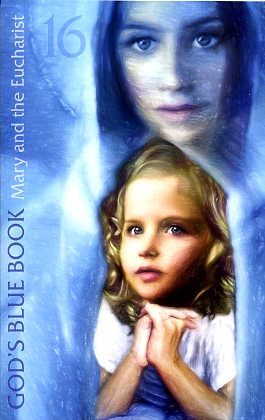 24 Years Ago

September 17, 1993

You Are Important to Me

Jesus: My dear child, I am not mad at you. You feel such fear in your heart. That is Satan. Focus on Me and My love. I love you intently. All will work out. You have to always see Me as by your side. You are so afraid inside that you are not good enough. You are, My precious child. I love you with My Godly love. You I guard, you I watch, you I wait for and want to be with. Feel your preciousness and value. There is not a time I like you, then I don't. I am not like man. I love you unconditionally. In your bad days, in your darkness, I wait, I watch, I am hyper-vigilant. I never leave your side. Know My presence in all things. Be assured of My fabulous love for you. Whatever transpires, I did it out of love of you. I long to be close to you and see you in heaven. You are My favored child. I watch and wait. Do not doubt yourself, little one. I am pleased with you. Satan would have a field day if he could work on you.

You must never doubt your specialness. You must always know that you are My love. I love you so. All I do is for love of you. Make a list of all the times you felt My marvelous love, when you knew only I could have helped you. Keep this list in front of your mind. When doubt arises, read the list to yourself. Study and memorize this. This will help cast all doubts aside. The more you read and reread these letters, the more true I will become to you.

I am Jesus, the one, true God. I was crucified for love of you and you are still doubting your worth. You are so important to Me. I would die for you. Oh, little children, wake up, see your specialness. Know I love you with the greatest love. Cast Satan and his hatred and doubts aside. Send him back to hell! Let My light shine in your hearts. Be open to Me as loving you at every second. Know I, God, wait to be with you. Never look at yourself with anything but so much value and love. Then your light will shine because you will be filled by all I can give you.

You are My special, special child. Tell all of My intense love for them. It never dies, it does not flicker, it is so bright, it fills the empty heart and makes it radiate with love. Then you can do My work. You cannot work for Me when you are bowed down. It is only when you are filled up that My light shines from you. I, yes, make the crooked ways straight. I am the spark to the cold heart. I am He Who holds you in My hands and warms your troubled soul. I love you, I love you. Realize this so you may love others. See yourself with My light glowing about you. This will make you realize how special you are. You must love yourself, and see your own beauty, to love others for Me. You are indeed beautiful, you are precious, you are My child. I love you, baby. Know this-you are loved by your Father, the greatest Father that ever was. Your Mother is the most loving Mother. I am Jesus. I am your spouse. I love as no man ever could. The Holy Spirit is on fire with the love He gives you.

You are a fireball if you see yourself as such. Now love for Me with this fire. Set your hearts about the job of radiating My embers to all My children. You will shine and all will know I am your God and they are loved by Me.

I love you, children. Listen to Me. This is where your strength lies in this cold, cold world.

I love you. It is food. It is fuel. It is I, on fire with love of you.

Precious you, I love you, I love you, I love you.

end of excerpt

Use Your Talents

October 3, 1993 Chicago Marian Conference 11:30a.m.

Jesus: I am your Savior, Son of the Living God. I come to you that you might have life, not as the world gives you life, but My life which is life eternal. I carved you from My special carving and made you little less than an angel. I love you and cherish all the moments when you, My special child, come to sit with Me. I wait here and I hope you will choose to come, but I never force you. Your will is totally free and I give it to you because of My love and the will of the Father. I inform you in numerous ways. You do not have to guess and wonder. Come be with Me in this silence and all you need to know will be told to you. Your life is unfolding as a beautiful rose. Each petal falls and you plant My odors about as I so desire. I make your life full and sure as you trust in Me. No need for worrying, My little flower. My ways give you freedom if you listen to your heart. I am a personal God and you know Me as giving you fullness and life. You know there is some magnetism to Me and the way you crave to be part of Me. This is the work of the one, true God Who created you with a thirst that can only be quenched by Me. All roads that lead to Me give you fullness, worth, peace and joy, not as the world thinks, but as you yourself know true peace and joy. When I really touch you, you do not remain the same. I shed My Blood for you that you will have the life only I can give. What friend in this world would die for you? You, My child, were worth My dying for. I came that you will have life eternal and the gift I give is My Precious Blood for your sins. Come to Me in trouble and when you are bowed down. Come to Me in joy. Come to Me every day that you live and I will give you all you need. Seek to know Me more and more. Knowledge of Me, being with Me, are the only way to perfect peace. They lead to eternal life.

I have a divine plan for you. I created you with special gifts and talents to be used to do My work. They are not for your own self-promotion. You, My child, are nothing except as I created you. Why try to promote yourself? It is none of your own doing. I gave you the talents you are using. You had nothing to do with it. These talents were given to you to do My work. To use these talents to make yourself feel better than your brother is indeed a sin. You must realize they are loaned to you to work for Me. As you give someone a car, or loan them a place to stay, I loan you your talents to use to work for Me. If you do not work for Me and use them to make yourself better than your brother, you are offending Me. Likewise, if I give you talents and you do not use them because you think you are not as good as your brother, you are not being thankful to Me for My gifts to you. You are not using My gifts and that offends Me greatly. Each person was created by Me to do My work. Each person has all he needs to do My work. To be envious of others is fruitless. They have their job. You have yours. You are not supposed to do their work. That is why you were not given their talents.

Do your own work. Don't be envious of your brothers. Don't hide your talents. You did not earn them. I gave you your talents. You must sing because I will it. Others must do as I will them to do. It displeases Me to give you a gift and watch you hide it and make light of it. I give the gift. You must use all your gifts. They were given to you to do My work. Your brother has his gifts. Be grateful for your brother and he should be for you. You are all chosen by Me for a special mission. You know what to do. It feels right. I plant little seeds in your heart and all you do that is for you in the end feels right. You are not to be doing your brother's work or he yours. Talk to Me that you might know just what your work is and do it.

Do not hide your talents. Praise your God Who gave you these talents. Embrace and use them. This is not pride. This is My plan. I love you. I give to each of you, My precious children, as a mother who buys special Christmas gifts for each child. To buy gifts all the same for all your children is not to respect their specialness, their individuality.

Oh, I love you, little ones, so much. Please come to Me. I am so good and I wait to be with you and share My love with you. Come now. This is your top priority. All else will work when you come to Me first. I love you. You are My chosen children. Come and be filled and I make your loads light and I fill you with the Spirit of Salvation.

All roads that lead to Me are the right roads. Praise Me for I am good and I love you, little dear ones.

end of October 3, 1993