Prayer for Grace for our Country
Dear Father united to Jesus in the Holy Sacrifice of the Mass, the Sacrifice of Calvary sacramentally made present, celebrated around the world, in the Holy Spirit. We offer up all we do united to the Mass. We unite in one mind and one heart as members of the mystical body of Christ, with Christ our head in the pure and holy Hearts of Jesus and Mary, through the powerful intercession of Mary with all the angels and saints and souls in purgatory, and we beg for the saving grace, for our country, the United States. Please help us. We further pray for unity to always do the will of God in love. We spread the Blood of Jesus on the leaders and people of the United States and cast the devil into hell. We consecrate our country to the Sacred Heart and Immaculate Heart and all our dioceses, and beg for an outpouring of the Holy Spirit. God help us. We pray for our families, the priests, the Church and the world. In the Name of Jesus please hear us, we pray. We pray for our new president as he takes office. We pray that we are united as one nation under God to work together in love as God wants.
September 24, 2017
R. We were created in the image and likeness
of God. God loves us so very much. We see how
the Israelites were suffering in slavery and God
rescued them – they were then in the desert for
40 years, day and night, thirsting and hungry,
but God strengthened them in these trials.
When they were bit by the serpents they
were healed by looking on the bronze serpent
on a pole.
Dear God You teach us about death/resurrection –
Dear God we learn from suffering if we surrender
to You and let You teach us. Suffering may cause
one to learn to endure and to still raise above
the suffering in virtue.
Many times God teaches us to endure and
to wait on Him. In a world that wants instant
gratification we learn we must wait until
a sprained ankle heals, or some such healing
is done in the body. God has taught us
to wait on Him and we may suffer greatly as we
wait, but He can be teaching us a much needed
lesson for the future as we are forced to wait
on something He can teach us to trust in
Him – even in a trial, like we had to do
with Irma in Florida and He helped us
to leave quietly and quickly.
But we know life here comes in
sufferings and raising to greater life in
Him if we live out the Pascal Mystery of
Death / Resurrection as we should.
Jesus showed us in His life the mystery
of Death / Resurrection. We must ask God for
the faith we need to believe without seeing
many times.
I believe in Him. I am here to prepare
more and more for the beatific vision.
God is preparing us to see more perfectly
through His eyes and helping us with
our unbelief.
In baptism God opens the supernatural
world to us. We see what we never saw before
not with eyes of the body, but with the
eyes of the soul. We co-operate with God in
His plan for us and we surrender to let
Him run our life.
Come to me Lord and possess my soul.
Come into my heart and permeate my soul –
Help me to sit in silence with You and
let You work in my heart.
I am Yours to possess. I am Yours
to use. Did you think of Christ dying on
the cross – giving the last beat of His
Heart and the last drop of His Blood –
teaching us about giving – enduring –
a greater end of suffering and death –
Who has seen the sun rise unless
we are willing to stretch or to wake early or
to see beyond the eyes and senses to
a magnificent show beyond the scope
of human reasoning – seeing without
the human eyes takes faith –
Rising to new life, greater and greater,
takes vision – Do we dare surrender and
say with the giving of ourselves
"Come to me Lord and Possess my Soul"
"Come into my heart and permeate my soul"
We have to really let go to Him – let go that
we should worry once we surrendered
that He would not do what we thought
He should do –
But that is not surrender – A small child
has to trust his parents – let go and
surrender because he is entirely dependent
on them.
We have to be like that little small child –
that surrenders to Our heavenly Father who is
really there in all the suffering and struggles,
in the tests for endurance, in the morning
after a night of pain and then again –
we trust and surrender and we learn
this. We learn endurance, we learn
that God increases faith and hope in
us as we surrender – We are given the
greater gift as a little child – so
dependent on their Father –
Come to me Lord and possess my soul –
Come into my heart and permeate my soul –
And we can be tempted to give in – when
God is asking us to endure and trust –
A lesson we need to learn – A lesson He
is teaching – even in the smallest thing –
A love for Him to have this relationship
of love so deep we can touch the vision
God gives us – not with earthly vision –
but the vision of the soul –
The Father's vision, the Father's Plan –
our energy is given to this – not to worry,
control, doing needless tasks because
of anxiety that makes things fall apart.
"Wait on the Lord and He will grant
your hearts requests"
The time of endurance and suffering
may open up a new world with the
strength of God behind it, but if you don't
wait – when God calls us to – you will
not see Him working in the miracle –
Seeing through the eyes of God –
Seeing the miracles in our life –
Not with earthly vision, but with
the eyes of the soul –
Whatever He is teaching us today to
wait on the Lord and be
attentive in love to answer His call when
He makes Himself clear
For if He calls us and we say "no"
let me bury the dead, let me do this
first, let me make you wait on me
Lord – we are not surrendering to Him
at all –
Relationship – Relationship – Relationship,
Love, dependency on God, being ready,
waiting, doing the job when He calls –
knowing when to sit and when to stand –
seeing the unseen, reaching with the
eyes of God –
Loving God first – giving our hearts
like Jesus taught us on the cross –
surrendering when God calls us to surrender –
acting when God calls us to act –
Praying to God to fill us – so we have
more and more oneness in Him –
So we can say with St. Paul –
Galatians 2: 19-20
...I have been crucified with Christ and yet I am alive; yet it is no longer I, but Christ living in me.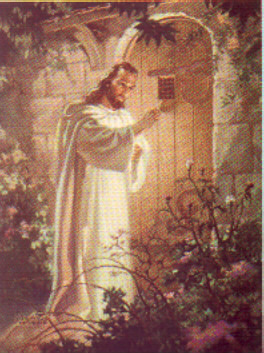 R. Will we be there to answer?
Will we be waiting for Him?
Will we do "junk" because we were
anxious – "junk" that made us
like the foolish virgins – that
missed the call of the bridegroom –
"Yes" Jesus is knocking at the door
of our heart – RIGHT NOW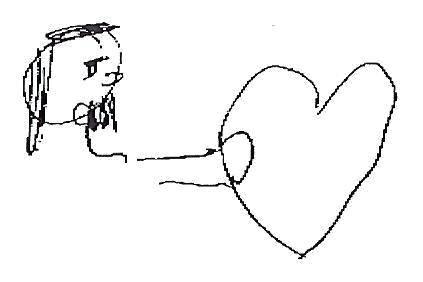 R. Do we have an agenda or are
we the bride waiting for the groom –
He loves us – what He brings is love –
But we must be ready to say "yes" –
"yes" like Mary – in suffering and in joy –
Fr. Carter would say –
"Does it matter if God asks for us to carry
a pebble or a boulder"
The guy suffering – like I watched Monsignor
for 6 weeks before his death is
saying "yes"
Jerry says "yes"
Fr. Joe says "yes"
The "yes" of those so one in Him are
all around us.
Fr. Mike says "yes" – thank God –
these are self-less ones who teach
us about the "yes" we need to
learn –
Come to me Lord and possess my soul –
Come into my heart and permeate my soul –
Help me to sit in silence and
Let you work in my heart.
I waited on the Lord and He granted my
heart's desires –
In suffering, in death, He is the
bridegroom calling us to sit, to
stand, to lay, to weep, to be
so one with Him –
Come to me Lord and possess my soul –
Let me see with eyes unveiled –
Let me be part of the miracle You
are unfolding around me, through
me, in me, with me –
Don't let me miss that one Lord, while
I am anxious and out changing
an old car battery that needs
more than anything I could
ever do to it and in my anxiousness
miss the call You give.
Waiting on the Lord –
Answering the call –
Living in Him –
Seeing through His eyes –
Walking in faith –
Trusting in the Sacred Heart of Jesus –
Being at Our Lady of Clearwater's side –
Yes it takes surrender –
Surrender when we want some busy
job to not have to wait –
Surrender when we need to do the
job He calls us to and not
put it off –
Surrender – His timing is perfect –
Let's get on His program –
Prayer for Union with Jesus
Come to me, Lord, and possess my soul. Come into my heart and permeate my soul. Help me to sit in silence with You and let You work in my heart.

I am Yours to possess. I am Yours to use. I want to be selfless and only exist in You. Help me to spoon out all that is me and be an empty vessel ready to be filled by You. Help me to die to myself and live only for You. Use me as You will. Let me never draw my attention back to myself. I only want to operate as You do, dwelling within me.

I am Yours, Lord. I want to have my life in You. I want to do the will of the Father. Give me the strength to put aside the world and let You operate my very being. Help me to act as You desire. Strengthen me against the distractions of the devil to take me from Your work.

When I worry, I have taken my focus off of You and placed it on myself. Help me not to give in to the promptings of others to change what in my heart You are making very clear to me. I worship You, I adore You and I love You. Come and dwell in me now.

-God's Blue Book, January 17, 1994
R. Watching people like Fr. Joe, Fr. Mike,
Jerry, Rosie, people in our
lives that teach us about
living IN HIM –
"Come to me Lord and possess my soul"
And God the Father says
"Surrender to My will and I will
grant your heart's requests."
Freedom

March 2, 1994
Received at Cathedral After Communion

Jesus: I want you to love Me as I love you. If I asked you to lay down your life for Me, you would give this freely of yourself. I need this surrender from you that you put Me above all things--not some things, all things. I am the Lord thy God, thou shalt not have any gods before Me--not your husband, your children, your life, your house. I want your total surrender! I am not asking you to give these things up. I am asking you to love Me more than any of these things, that you are willing to give them up for Me!

This is freedom. When your love is for Me and Me alone, no one has any control over you. You live for Me and I am Almighty. I love you with the most ardent love and you know all that comes from Me is from Him Who laid down His life for you.

Do you love Me? Would you lay your life down for Me? If you love, you give of yourself. Do you love each other? Do you give of yourself to one another or do you have relationships that give to you? This is not love. Love gives from the heart. Love is for the good of the other. I gave My life for you that you might live. Follow the Master. I did not die for any of My own gratifications, I died to show you how I loved you! I gave My only life for you. I love you this much!

I call you to love. Love is action from your heart. Do you love Me this way or do you just do busy work and call it love?

To learn about love you must come and be with Me. Sit and let Me teach you My ways. I sit with My red garb, covering My white tunic, you at My feet and I teach you ever so sweetly each day. You are My beloved ones. I died for you. I give you this same love today. Love gives to the other. Do you give this kind of love to Me and your brother or do you ask what others and I will give to you?

You do not know love if you do not come and you are not taught by Me. I am the author of love. I teach the mighty lessons of love. I died out of love for you.

You cannot love intimately if you hold back. To love Me, you must totally surrender, surrender all you hold on to. People do not love Me because they want to hold back. If you want intimacy with Me, you must be willing to surrender your all to Me.

Are you willing to do this? This is where the power is. When you give your all, I possess your soul and I am all powerful. I want your all, not little pieces you stingily let go of. I want your all. Then you will have an intimate union with God. Then you will live in His love and be powered by His might. Then you will be free. I will operate you and you will be united to Me as one. What power, God dwelling within your breast and acting from your soul! Become selfless and unattached to anything. I am God and you shall not have any gods before Me!

end of March 2, 1994

I Want Both Feet Off the Ground

January 18, 1994 4:40 a.m.
R. Dear Jesus, I am ready for Your work. I love You. I am sorry I didn't get to Mass because of the snow. I love You, Jesus.
Jesus: You mustn't feel that I am displeased because you stayed home. You need to be with Me at home just as you are in church. Focus on Me and My love for you and keep making Spiritual Communions. I am Jesus. I am present. I talk, you write. I am He Whose bootstraps you are unworthy to tie. I am He Who loves you intently. If you only knew a little of My love, you would be preaching about Me from a high mountain.
You are he that wants one foot on the earth and one foot in the air. One foot will let go, but the other is not willing. I want both of your feet off the floor. That extra security you hold on to, just in case--that is what makes you worldly. I demand you let go entirely. You will then be free in My love. You will soar! As long as you think you are doing any of it yourself you stop yourself from the total freedom of letting go.
So here you are and I am telling you in your heart to do something and you decide to ask someone else, or you procrastinate, or you want proof. I don't give proof! The beauty of total surrender is to have no proof and total trust in Him Who truly loves you! "Well, Lord, I know you are telling me this." Then, do it child! Let go! Feel the freedom of flying. You are totally free. I am running the balloons. You, child, let go. You totally surrendered to Me and at first you were afraid, but here you are flying and it is such freedom! Take in the sights. Be lighted on your way. Do you trust Me like that? If you don't, you are still in control.
The will of The Father I make clear to you. You want that security the world says you should have. The world is not secure. It is built on a sinking ship. It may look secure, but in one instant your ship could sink and if you are counting on yourself, what will you do?
I sail your balloon to heights you never dreamed possible. Let go. I run the balloon. There may be a little wind, but the freedom of sailing, of knowing you will never lose your way because Jesus is holding you up, what power Jesus has over all and He holds you up! If you go out on a limb for Him, He supports the limb. "Scary," you say? "Freedom," I say! When you trust your interior promptings this much, when you know God is this close that you will do whatever He calls you to, despite the world, that is freedom. You are My special messengers. The world is teaching some awfully sick messages. People are getting literally sick. Become selfless, let Me possess you so I can do what I need to through you.
The world wants you to have security, insurance, jobs that they consider safe. "Be sure you have all these things to be sure." Sure of what? That in one minute there can be an earthquake and it all is destroyed? You are not sure! I have all the power. You are so silly to think you are sure of anything in this world.
There is only one thing you can be sure of: I am Jesus, Son of the Living God. Put your trust in Me and then you are sure. You may not receive a reward in this world, but you, for sure, will receive a golden reward in the next.
Let go, My children. Seek after only the things of God. Do not store up earthly treasures that wither and fade. Store up heavenly treasures that never die.
Let go, My children. I am waiting for you to let go with both of your feet. Jump into the arms of Him Who saves you. You let go, I catch you. God is there to hold you up lest you stumble and lose your way.
You walk the road to My love. It does not go down the solid roads the world has built. It is a road suspended in the sky. To know Me is to let go. Get off that road that appears to the world as solid. You know an earthquake can split that road in half. Walk My road with Me. That may mean the road seems to be missing at times. But you do not have your ducks in a row. Minute by minute you follow a road supported by Me. What freedom! To trust in Me, to do My work with support from Me is so free, but so uncertain for your earthly minds.
I tell you in your hearts. The world wouldn't even hear that which becomes to you a command to obedience. I tell you to do such things. The more I possess your soul, the more it becomes Me acting out of you. You know you are doing things you would not have done before.
This is Me. When you beg Me to possess your soul, you let go and I take over. You don't need security here. You only need the inner promptings and the trust in your heart that God has spoken and you follow His command.
How can I minister to this sick world if you choose to keep one foot on what the world calls "solid ground"? I want to possess you. I want to operate from your very being. I want to be in constant communion with you. I want you to hear the pipeline to Me every second you breathe. You will do this when you let go. I need to have full reign to operate from you as I see fit. Believe Me, I will not be doing what you would do.
When you see yourself moving selflessly ahead, doing My work, no questions asked, when you are listening to your information from within instead of from without, then your pipeline is open and working. Your answers are in your heart. You search for your answers in a senseless world, while you cover up the answers in your heart. Let Me possess you. Be selfless, be unattached. Operate as I am telling you in your heart.
"But," you say, "Oh, how do you test it?" That is the world. The more you know Me, you do not even think. It is I Who operate you. You do not even deliberate. I just work through you and you see that what you did was a vital move in My plan. But you did not even deliberate much. You were pushed in that direction and you knew you had to do it.
Child, listen to your heart. I am calling you to quiet union with Me. Silence with Me. Let Me change you and make you open. Say the Prayer for Union with Jesus, then let go and let Me do My work. I need your total submission. Your security is not found in thinking. It is found in your heart, in being so attached to Me that it is I Who live and act from your soul.
I operate you like a little windup doll. You don't worry and fret. You just go. You ask no questions. You are selfless and unattached and what you achieve is the work of the Son of Man.
I am Jesus. I am God. I am He Who wants to possess you and use you. When I do something, I do not make mistakes. Quit trying to do it yourself. Let Me operate you. Let Me do it all. Get both feet off the ground and say, "Lord, Lord, I give you My all. You use me, You run me, You possess me. I am Yours." Die to yourself and all the things of the world. You are he whom I want to possess and use to do My work. If you continue to do it your way, it is your doing a so-so job. Let go and let Me do My work as I want it done!
Don't ask questions. Don't jump back to the ground and say, "Oh, but it got scary out there with nothing under my feet. I just wanted to stand on solid ground." My ground is all that you must walk. You do not have a choice. My life in you is like being suspended in midair. It only feels good when you have decided that you will let go, that you know in your heart that trusting in Me is the only way. What freedom, to sail the sky and never ever look for security!
This is life in Me. You can't go to the world. Life with Me is like this. Life in the world is sick. You can't go there. You don't let go so you are not fully here. So, there is discontent in your heart. One foot on, one foot off. Surrender, My child. Let go with both feet and don't question! I will lift you up and lead you on your way. I need you to do My work in this world. If you become selfless and let Me possess you, you will operate just as I want you to because I will be doing the work.
Don't look for security! Pray constantly. I am as close as your breath. I am He Who powers you. You will not falter for I will catch you on your way. Your only job is to let go and trust. Know I am truly here and you are never abandoned. I love you so. You are doing My work with all your heart and I am powering your heart. Let go. Living in Me is not the security that the world preaches. It is like being in midair and knowing I am by your side and will catch you. If you feel your life is like this, being in midair, you are doing a great job. But it is not you at all. It is I Who sustain you. It is I Who act from you. You are My precious ones. You, I love to My death! Trust Me. I died for you. I am your beautiful Jesus. I am your spouse. I am ever by your side and I love you with a heart on fire for love of you. Surrender. Let go and you will be free in the Lord!
R. Alleluia. And He made them His workers and they acted as He did in them and the world knew His love in mighty proportion through those who chose to serve the Lord. Alleluia. Our hearts are lifted to such heights in Him. His ways are secure!
end of excerpt
R. The people wanted to make Jesus a King, but
He did not give into the temptation –
He went away to the mountain to pray –
God feeds us with His Word!
Dear God help us to be very wise and
very prudent –
For those who suffer persecution
for the Name of Jesus –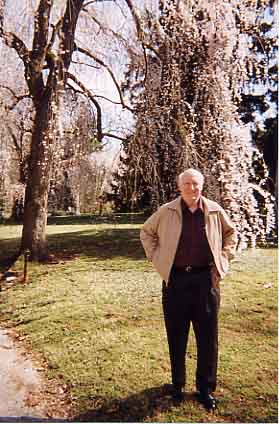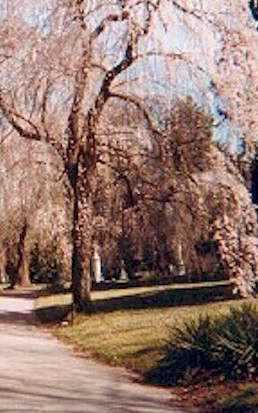 Excerpt from Priestly Newsletter 1998 - ISSUE FOUR

Shortly before he was to die from cancer, Joseph Cardinal Bernardin left us these inspiring words about peace: "It is the first day of November, and fall is giving way to winter. Soon the trees will lose the vibrant colors of their leaves and snow will cover the ground. The earth will shut down, and people will race to and from their destinations bundled up for warmth. Chicago winters are harsh. It is a time of dying.

"But we know that spring will soon come with all its new life and wonder.

"It is quite clear that I will not be alive in the spring. But I will soon experience new life in a different way...

"What I would like to leave behind is a simple prayer that each of you may find what I have found—God's special gift to us all: the gift of peace. When we are at peace, we find the freedom to be most fully who we are, even in the worst of times. We let go of what is non-essential and embrace what is essential. We empty ourselves so that God may more fully work within us. And we become instruments in the hands of the Lord."
3
3. Joseph Cardinal Bernardin, The Gift of Peace, Loyola University Press, pp. 151-153.
R. WAIT on the Lord and He will grant
your heart's request –
Dear God – Gather your people.
Oh Lord help us – brothers
and sisters to serve You as You desire.
Gather Your people, God.
Help us to be one –
united in love –
Help us to be holy –
Help us to be united!
Dear God help the suffering!
We pray with perseverance and enthusiasm
for our vocation.
We have only so many days left!
Dear God, we know You hear us –
even if things don't work as we
think they should –
We know God answers our prayers,
in His way –
God always listens to our prayers.
Repent for the Kingdom of God is fast approaching.
Prepare – get ready – do what God
calls you to do NOW –
How are we preparing to meet Christ?
Prepare – we only have so many days left!
God wants men to live in harmony
on the earth –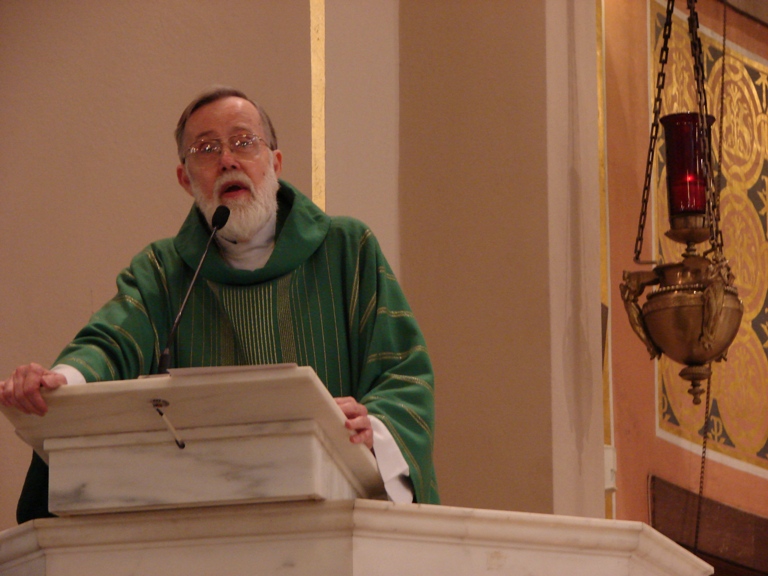 R. The Kingdom of God is at hand –
Prepare –
God is merciful –
We must lead a life to please Jesus –
We have a chance to obey God or
not –
They thought God would give them
another chance and
Jeremiah told them what God
said
and they disobeyed God.
Meditate on Parable of the Fig tree –
We only have so many days left –
Abel was innocent and Cain killed him,
and Abel shed his blood –
Babies are being murdered in abortion –
shedding of blood –
How can we turn our backs – Jesus
told us what to do.
Christ was crucified
John the Baptist - Lost His Head –
Our Lady of Clearwater – Lost Her Image Head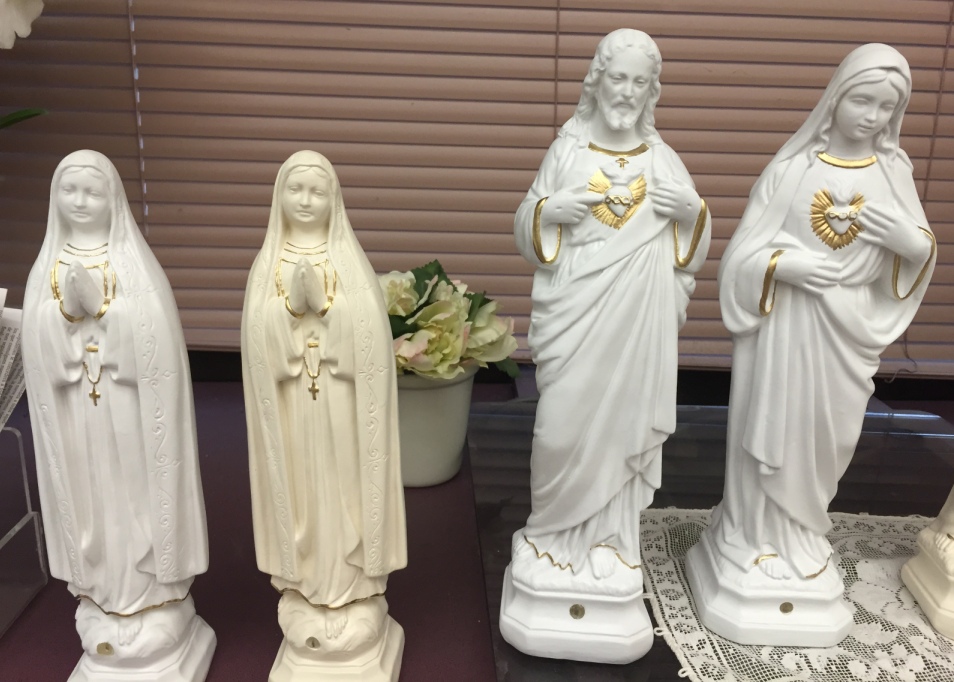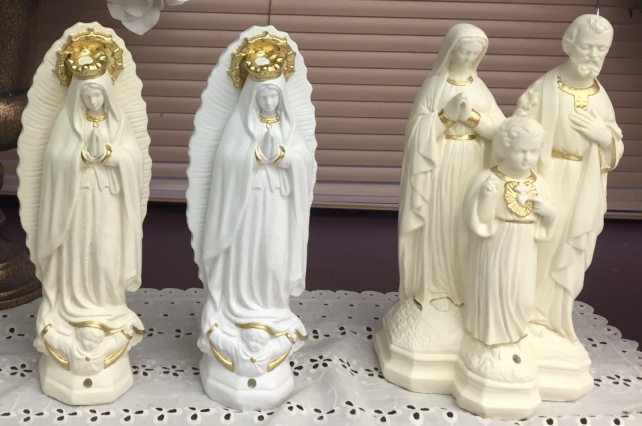 R. Say the Shepherds of Christ Prayers
CLEAR - WATER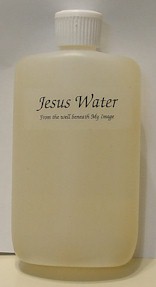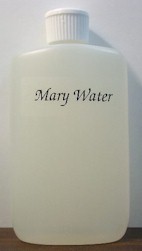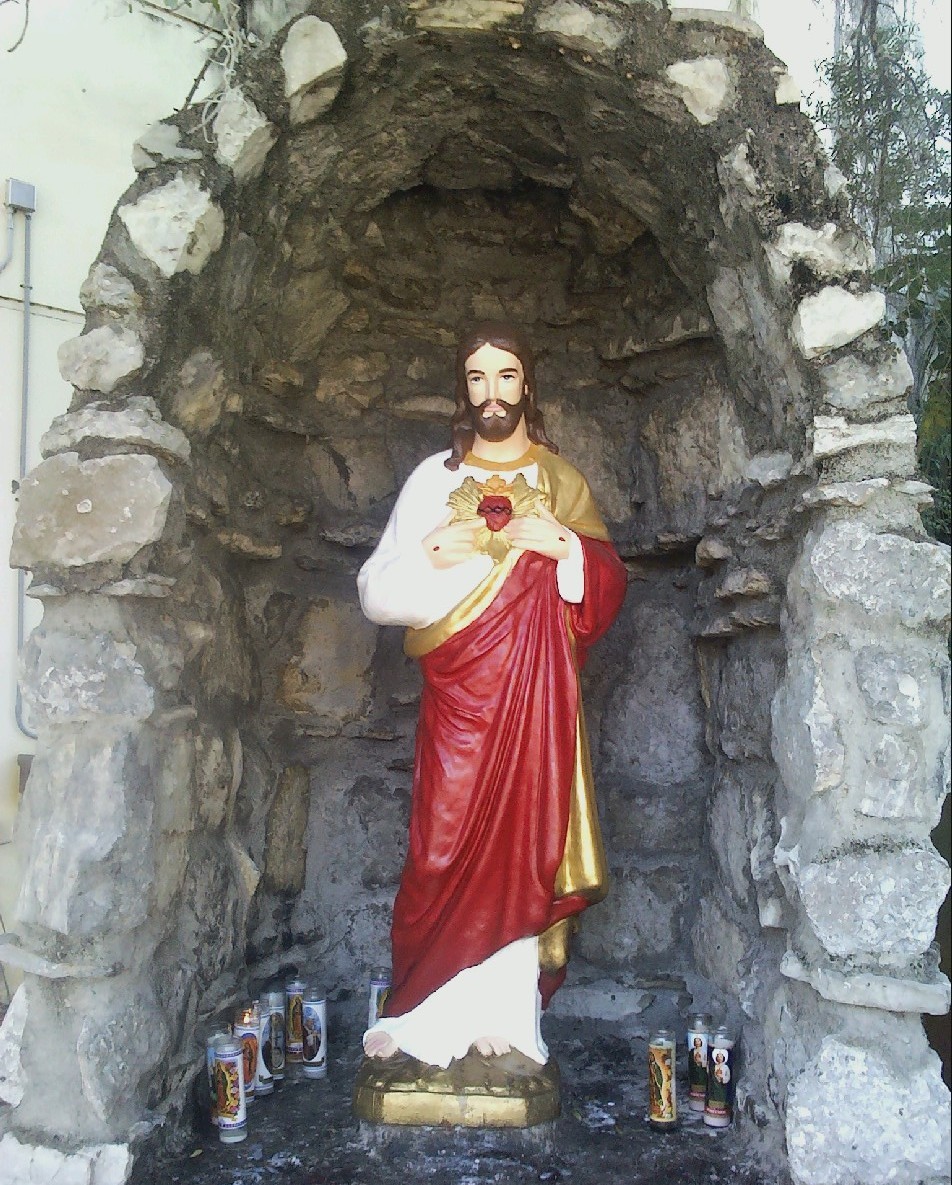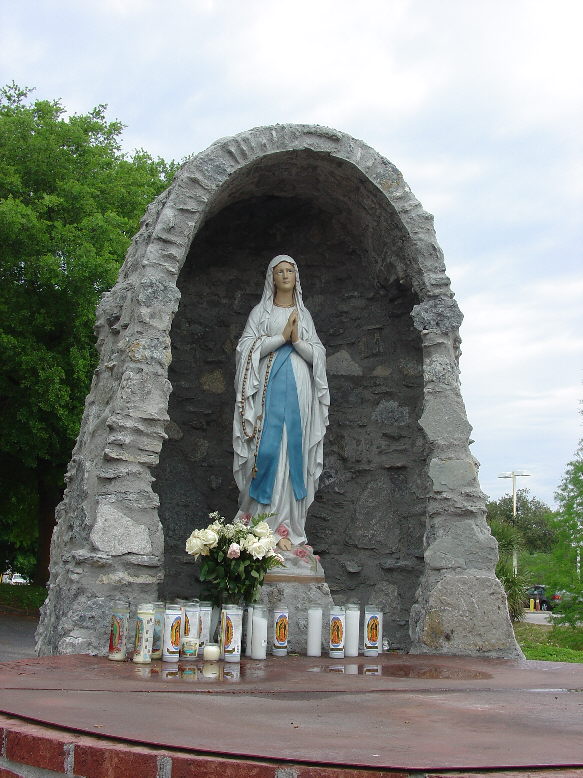 R. Jesus is the Lamb – once slain
that lives forever.
Violence, injustice, oppression
Jesus died innocently!
The Victory has been won –
We can overcome the negative –
We can contribute to the Kingdom of God –
justice, love and peace!
We pray for victims of violence and
terror all over the world –
Prayers Jesus gave Fr. Carter for Church and world.
| | | | | | |
| --- | --- | --- | --- | --- | --- |
| English | Español | Français | Português | Italiano | Polska |
R. Psalm
"The Lord is Kind and Merciful"
God called Moses to lead God's
people out of slavery to
freedom.
Moses suffered
Moses said "yes"
The Lord said "I Am"
Jesus is our Savior –
Jesus hear our prayer –
Song: A Song from Jesus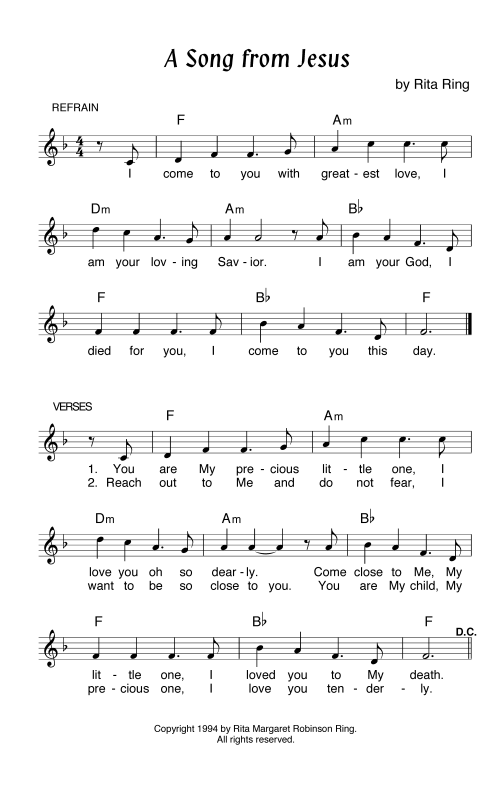 R. Thank You Lord – we can join
together –
We are united –
You ask us to love one - another –
We make this prayer, heavenly Father in
Jesus' name –
Dear God –
Outpour Your love and grace upon us –
Touch us with Your Love
Love is a decision –
We have a free will –
Jesus' Mother Mary was conceived
without sin –
She always said "yes" to God.
Mary teaches us to love the will of God
and serve Him –
She is the perfect handmaid of the Lord.
Mary teaches us about obedience!
Mary teaches us about obedience to authority!
Mary teaches us about the 4th Commandment!
Mary wanted nothing but to serve God.
The devil wants people to seek power for
themselves and be angry – and hate!
The devil wants people to disobey God –
Do what they want –
What is important is not what man
thinks, but what we do before God.
Doing God's plan with love in our
heart – Giving God what He
wants willingly.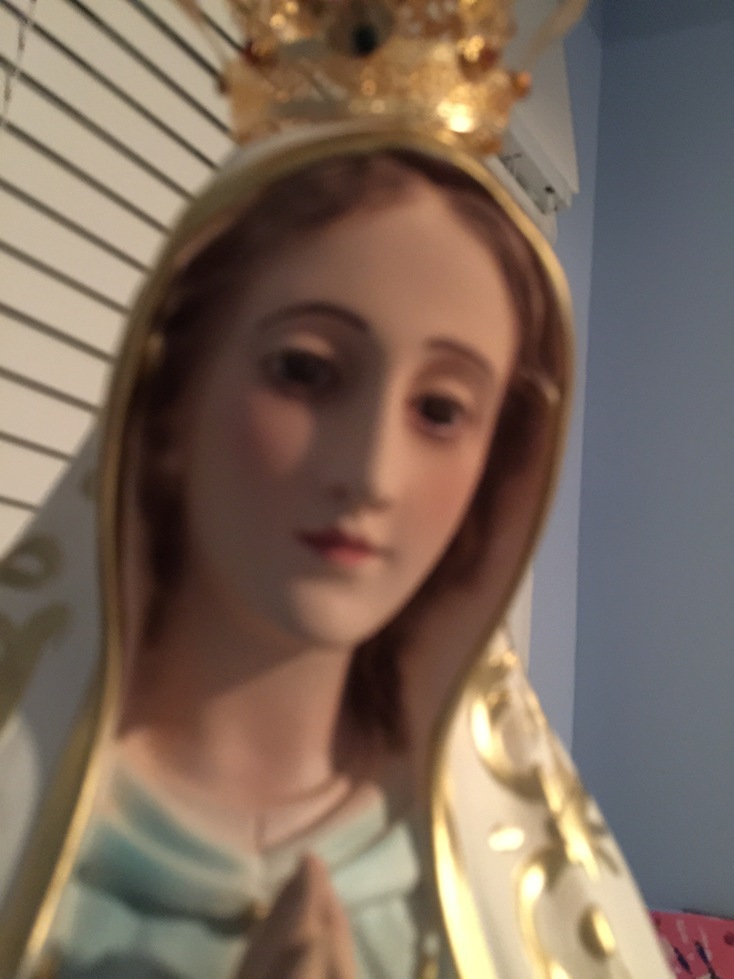 R. Say Hail Mary
Hail Mary
Hail Mary, full of grace, the Lord is with thee; blessed art thou among women, and blessed is the Fruit of thy womb, Jesus. Holy Mary, Mother of God, pray for us sinners, now and at the hour of our death. Amen.
R. God has all the power – nobody has
power over God!
Our first parents came into the world
without sin –
they were jealous of God –
Mary intercedes with us to God,
to help build the Kingdom of God –
Our Lady of CLEAR - WATER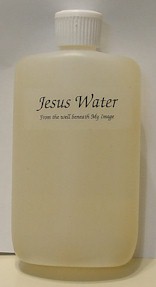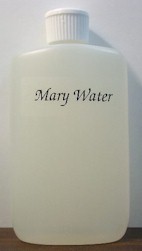 R. Thank You God for Mary –
We see how the devil tempted Eve
in the garden and how
Adam and Eve were thrown out
of the Garden of Paradise –

Luke 1: 46-55
And Mary said:

My soul proclaims
the greatness of the Lord
and my spirit rejoices
in God my Saviour;
because he has looked upon
the humiliation of his servant.
Yes, from now onwards
all generations will call me blessed,
for the Almighty
has done great things for me.
Holy is his name,
and his faithful love extends age after age
to those who fear him.
He has used the power of his arm,
he has routed the arrogant of heart.
He has pulled down princes
from their thrones
and raised high the lowly.
He has filled the starving with good things,
sent the rich away empty.
He has come to the help
of Israel his servant,
mindful of his faithful love
—according to the promise
he made to our ancestors—
of his mercy to Abraham
and to his descendants for ever.
R. We were born into a sinful race –
Adam and Eve sinned.
They wanted power.
Mary said "yes" whenever God
asked her for anything.

Luke 1: 38
Mary said, 'You see before you the Lord's servant, let it happen to me as you have said.'
R. God told them not to eat of the fruit
of the tree –
They disobeyed God –
They wanted power
In baptism we are filled with God's
grace – we can follow
Mary's "yes" and say "yes" to God too.
Adam and Eve said "no" to God –
Mary is our Queen –
Mary is our model
Holy Mary pray for us –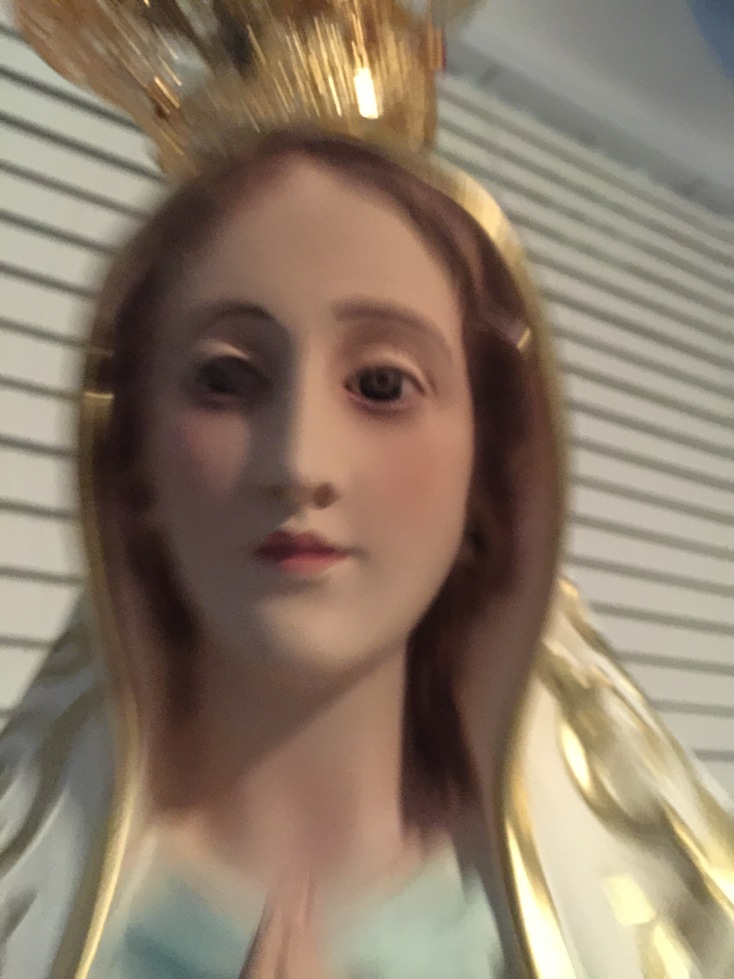 R. Mary be Queen of our hearts –
Mary we love you pray for us.
Mary is Holy –
Litany to Mary
Queen of Peace, pray for us –
We love you Mary - so much –
God is all holy –
Font of all holiness

I am the vine, you are the branches... John 15:5

R. SIN BRINGS DARKNESS
We are to be
Witnesses for Christ –
Witnesses of His love
We ask God to help us to be open
to our relationship with Him –
a marriage of love.
We ask to hear His words to us and
respond and not be closed down,
hard hearted –
God asks for justice,
obedience, love and living
according to the Father's will –
Oh God - let us adore You –
our lives are to be lived to adore God
as the 3 Kings did –
The Holy Water at Church is to remind
us of our baptism – We bless
ourselves with Holy Water –
Baptism means we are marked by
God –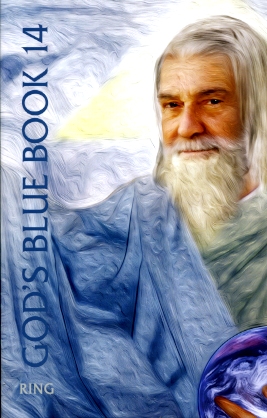 The Our Father
Our Father, Who art in heaven, hallowed be Thy name. Thy Kingdom come, Thy will be done on earth as it is in heaven. Give us this day our daily bread and forgive us our trespasses as we forgive those who trespass against us. And lead us not into temptation, but deliver us from evil. Amen.
R. We are special to God
Washing with water – we wash
away dirt –
Baptism is washing away –
original sin – We are God's
children NOW –
May 16, 1998 - Prayer to the Father
My Father,

With my whole heart I desire to consecrate the whole world to the Sacred Heart of Jesus and the Immaculate Heart of Mary. I wish with my whole being for the salvation of souls and that man live according to Thy Holy Will. I pray my Father that we may be one in You and Your Son Jesus and the Holy Spirit that we may intercede to You for this cause.

It is this burning desire within my soul to spread the consecration to the far ends of the earth, that the cries of Your children are cries of glory and honor and adoration, praising God as their God.

My Father, at this moment a soul hangs on the edge of death. For all eternity they will go to a place. It is not the plot of this soul as it trods this barren land to decide on the edge of death. You created us that we would grow in our oneness with God, that we would mature more and more in our image and likeness to God.

And so My Father, I pray with every cell in my body for this earth. In the name of Your Son Jesus I consecrate all the souls of this earth to the Sacred Heart and the Immaculate Heart of Mary in the Holy Spirit in union with the Holy sacrifice of the Mass with all the angels and saints and the souls in Purgatory.

I beg You Father for mercy.
I beg You Father for assistance.
I beg You Father to help us to spread this consecration to the far ends of the earth.

Please help us. We are helpless little ones coming in the heart of our Mother, bleeding from our wounds and our sins.

Your Son, Jesus Christ, shed the last drop of His Blood for the salvation of mankind. We wish to unite in this sacrifice, sacramentally made present in the Mass all over the world at every moment. Help us to make reparation to You for the sins of men.

Please my Father, help us. Held in the heart of Mary and the Heart of Jesus we come as the children of Eve to beg for the Reign of the Sacred Heart and the Triumph of Mary's heart. Look upon our love, Your shepherds in the Shepherds of Christ, our sacrifices and devotion to You Our Beloved Father. Come by the means of the Holy Spirit and sanctify us and make us whole, that we are one in Your Son Jesus, praying to You, Father, in the name of Your Son Jesus in the Holy Spirit united with all the angels and saints, in the heart of Mary. We beg for help for special intentions concerning the Movement. We beg for help to reach the Churches to give these prayers of Jesus to them, to reach the schools and the family. Help we cry as poor banished children of Eve. Help us Father to do this work the Good Shepherd has entrusted to us. Help us to be one in You that we act as intercessors to help this world to be turned to God as their God, loving, honoring and adoring Him as the Lord of Host is truly present on His throne.

We are Your children Father, we implore You to answer our prayer.
We love You, we worship You, we adore You, we thank you and we sing from the bottom of our hearts, Holy God we Praise Your Name. Alleluia
Morning Offering
My dear Father, I offer You this day all my prayers, works, joys and sufferings, my every breath, my every heartbeat, my every thought, all my actions, in union with Jesus in the Holy Sacrifice of the Mass throughout the world, in the Holy Spirit. I pray the Holy Spirit is with me every second today, enlightening me to do the Will of the Father and filling me with the fire of God's love.

I ask Jesus and Mary to be one in me in all that I do and I unite with all the angels and saints and souls in purgatory to pray continually to the Father for these intercessions, in this prayer, for this day.

For myself, I pray for grace-abundant grace, to know and love God more and more and to follow the Will of the Father. I pray to the Holy Spirit to transform me in the heart of Mary to be more and more like Jesus. I pray that I can forever dwell in the Hearts of Jesus and Mary. I pray for conversion of all those I hold dear who need conversion. I pray for each member of my family that they will be filled with Your abundant grace to grow in their knowledge and love of God.

I pray for all my friends that they will receive abundant grace to carry out the great plan of the Father, that they will grow forever closer to Jesus' Heart through Mary's heart, that we will all be led by the Holy Spirit to do His work, that we will, together, carry out the plan of the Father as He intends us to, to spread the love of the Sacred Heart of Jesus and Mary's heart to this world.

Jesus, I pray for myself so the Holy Spirit descends upon me and opens my heart to Your love so I will grow more and more deeply in union with You. I pray that I do not worry what other people think but try always to please the Father and do His Will. I pray that I may help lead many to Your burning love.

I pray for the following people in particular that they will be filled with the Spirit and grow deeply in their union with You, that they will receive abundant graces to know, love and serve You more. (Include special friends by name...)

I pray for priests the world over, for the success of the Priestly Newsletter, the Chapters and for the finances needed for the Newsletter. I pray for the circulation of the Blue Book messages, rosary meditations and tapes. I pray for all those involved in the publication of these messages.

I pray that You will shower Your abundant graces onto the priests reading the Newsletter the people reading and hearing the Blue Book messages and rosary meditations and all of Fr. Carter's publications.

We pray for the intentions we hold deep within our hearts, for our families and friends, for those requesting our prayers. We pray for children the world over and for the souls in purgatory. We ask God to shower His abundant grace on us and the members of our Shepherds of Christ Chapter so that we may grow more and more in our knowledge and love of God.

We consecrate ourselves to the Hearts of Jesus and Mary. We pray for Father Carter, for Father Smith, for Rita Ring, and for John Weickert, for all leaders and helpers in the Shepherds of Christ Movement, for Shepherds of Christ Ministries, and Our Lady of Light Ministry. We pray for all those who are working in these ministries.

We bind ourselves and our children and our friends to the Immaculate Heart of Mary. We place the precious blood of Jesus on ourselves, and all we touch, so that we will be protected from the evil one. We pray to St. Michael to cast the devil into hell.

We love You, God, we love You, we love You. We beg that we may receive the grace to love You more and more deeply. We adore You, we praise You, our beloved Father, Son, and Holy Spirit.
Given
October 29, 2016
R. Please spread blessed holy water
(You can also mix Jesus and Mary water
with your blessed Holy Water if you have it.)
in your yard, around your house,
in the state you live in.
And ask God to bless your state
Ask God to bless the United States
Pray all prayers through the intercession of
Our Lady of CLEAR – WATER.
Ask the Lady of CLEAR - WATER
to help with the blessed water.
Mary has appeared to me for 22 years,
in Ohio and Florida.