Prayer for Grace for our Country
Dear Father united to Jesus in the Holy Sacrifice of the Mass, the Sacrifice of Calvary sacramentally made present, celebrated around the world, in the Holy Spirit. We offer up all we do united to the Mass. We unite in one mind and one heart as members of the mystical body of Christ, with Christ our head in the pure and holy Hearts of Jesus and Mary, through the powerful intercession of Mary with all the angels and saints and souls in purgatory, and we beg for the saving grace, for our country, the United States. Please help us. We further pray for unity to always do the will of God in love. We spread the Blood of Jesus on the leaders and people of the United States and cast the devil into hell. We consecrate our country to the Sacred Heart and Immaculate Heart and all our dioceses, and beg for an outpouring of the Holy Spirit. God help us. We pray for our families, the priests, the Church and the world. In the Name of Jesus please hear us, we pray. We pray for our new president as he takes office. We pray that we are united as one nation under God to work together in love as God wants.
September 25, 2017
R. God made us in His image and likeness.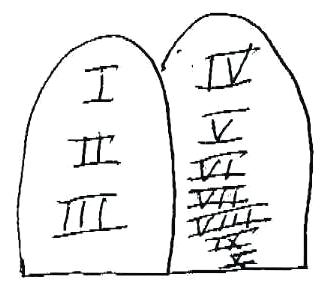 The Ten Commandments
1. I, the Lord, am your God. You shall not have other gods besides me.
2. You shall not take the name of the Lord, your God, in vain.
3. Remember to keep holy the Sabbath day.
4. Honor your father and your mother.
5. You shall not kill.
6. You shall not commit adultery.
7. You shall not steal.
8. You shall not bear false witness against your neighbor.
9. You shall not covet your neighbor's wife.
10. You shall not covet anything that belongs to your neighbor.
R. God gave us His law to live by –
God created us – He is the Creator –
We are the creatures – God is
love – We were created to love
God and love others as ourselves.

John 3: 16
For this is how God loved the world:
he gave his only Son,
so that everyone who believes in him
may not perish
but may have eternal life.
R. The commandments – command us
to love – Love is powerful
because it comes from God –
Love heals. Jesus shows us Love.
We see Jesus who gave selflessly
for us. Jesus died on the cross for
our sins.
In love people are willing to
give for the good of the other –
endure hardship – People are
not objects to use – We learn
to unite in love with others –
We learn the Personhood of Christ –
We see others as persons we love
and share love with –
We know the Plan of our heavenly
Father who loves us and wants us
wrapped in the arms of the Father,
Son and Holy Spirit for all eternity
in the beatific vision –
Love gives – love unites –
love see the person of the other –
And Christ gives us the strength –
We dwell in Him – He dwells in
our hearts –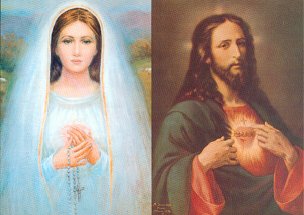 Act of consecration to the Sacred Heart of Jesus


and the Immaculate Heart of Mary
Lord Jesus, Chief Shepherd of the flock, I consecrate myself to Your most Sacred Heart. From Your pierced Heart the Church was born, the Church You have called me, as a member of Shepherds of Christ Associates, to serve in a most special way. You reveal Your Heart as a symbol of Your love in all its aspects, including Your most special love for me, whom You have chosen as Your companion in this most important work. Help me to always love You in return. Help me to give myself entirely to You. Help me always to pour out my life in love of God and neighbor! Heart of Jesus, I place my trust in You!
Dear Blessed Virgin Mary, I consecrate myself to your maternal and Immaculate Heart, this Heart which is symbol of your life of love. You are the Mother of my Savior. You are also my Mother. You love me with a most special love as a member of Shepherds of Christ Associates, a movement created by your Son as a powerful instrument for the renewal of the Church and the world. In a return of love, I give myself entirely to your motherly love and protection. You followed Jesus perfectly. You are His first and perfect disciple. Teach me to imitate you in the putting on of Christ. Be my motherly intercessor so that, through your Immaculate Heart, I may be guided to an ever closer union with the pierced Heart of Jesus, Chief Shepherd of the flock.
R. We are people of God's family.
We walk in the light – we are
children of the light – children
of God. If we obey the commandments
we are living in love – living in God.
Dear God, help my heart to be pure –
to be loving – help the unloving parts
of my heart, God – help me to be
more and more as God wants
me to be – like the Heart of Jesus –
the Heart of endless love.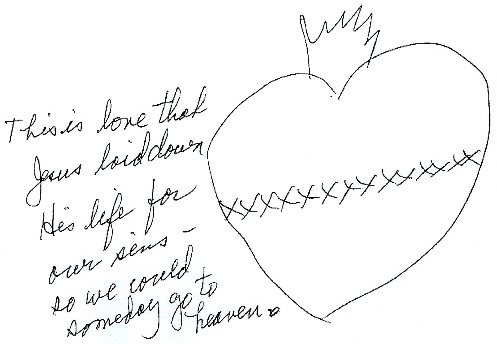 R. What a gift Jesus gave us. Jesus
came and taught and helped men
to know how to love.
Jesus worked miracles of
healing, miracles of feeding,
miracles so we would believe
in Him and live by the Gospel!
When a person loves they give
freely for the good of the other –
They aren't giving to manipulate
another or get something back
for themselves. They are loving
because it comes from their heart
and is the will of the heavenly Father.
We have a choice to give love and keep
being loving or to hold back and get
worse at giving as we hold back,
control, manipulate and become
more self-manipulate and become
more self-centered and selfish –
Love gives as the heavenly Father
wills us to give and this brings
us closer to God.
A person that tries to force and
coerce people – to manipulate
to get control is not showing
love like Jesus.
Jesus gave freely to His death
on the cross. When we love – we
love from the heart – it is in us –
it is in our actions, the outcome
we have in loving is love is
spread in our deeds.
We desire to give love in our
hearts – we think thoughts of
love in our thoughts –
John 14: 21-23
Whoever holds to my commandments and keeps them is the one who loves me; and whoever loves me will be loved by my Father, and I shall love him and reveal myself to him.'

Judas-not Judas Iscariot-said to him, 'Lord, what has happened, that you intend to show yourself to us and not to the world?' Jesus replied:

Anyone who loves me will keep my word, and my Father will love him, and we shall come to him and make a home in him.
Jesus: Be likened to your heavenly
Father who loves you perfectly –
The Father created you in love –
You are His – You belong to Him.
R. When we love God we freely give
to Him. We know our job our
vocation has rights and responsibilities
and we do what is right and
we know there are consequences
when we don't do our job –
consequences before God.
We work in love, for God,
before God – spreading His love
by our deeds to others. We are
witnesses of Love! We seek
what is good – not evil – we
do this freely to love and serve God.
We belong to an institution, a family,
a community – what we do effects others.
We love our neighbor, this we can
do because God dwells in us –
God is our strength. We are
disciplined – not the slaves
of our unruly desires, we are
disciplined, we control our
actions, our passions to
love and please and serve God!
We respect others and we
show love to them because
God commands us to love and
show respect to our brothers.
The ten commandments teach us
how to live and they show God's
love for us. God wants us to be
pure.
Mary appeared Our Lady of CLEAR-WATER
Water is a sign of cleaning. Water
is used in baptism to show us
that baptism washes away
original sin, but we still have
effects from original sin –
because we have a wounded
human nature –
we have tendencies toward anger,
pride, jealousy, envy, slothfulness,
lust and gluttony.
Look at the 10 Commandments –
They teach us how to be – to love God
and love others. God gives us love
and teaches us about love –
The 10 Commandments help us
to treat others as we should –
they are loving gifts God gives us –
If we obey the 10 Commandments
and live in love to serve our
heavenly Father according to
His will – will lead to happiness –
Adam and Eve disobeyed God and
they were thrown out of the
Garden of Paradise –
Obeying God's will leads to happiness.
The commandments help us
unite with others –
God intends us to work in
love with others and obey the
commandments –
i.e. like bearing false witness – we
can't be a liar in a house,
a community, at work –
it is wrong – it is wrong
to cover up things under
the boss, to act like God
doesn't see our sins and to deny them –
we need to repair the breach –
examine our conscience
ask for forgiveness,
make a firm purpose of amendment,
and do God's will.
Obeying the commandments
help us live together in peace.
We are to live together – under
God – following God's Plan.
We are to love God with
our whole heart, our whole soul
and our whole being and love our
neighbor as ourselves. We are
showing God's love when we obey
the Commandments. We must
realize that God is over us
and respect His authority over
us.
When we choose to not do what
God asks of us – it is a choice –
Saying "no" is a choice. Sitting
out when it is our responsibility
to do something is saying "no" to
God and others.
We make choices all day.
Mary said "yes" freely
Mary, perfect handmaid of the Lord,
gave selflessly – she loved the
Father's will.

Shepherds of Christ Priestly Newsletter 2000 Issue 3
The Father's Will for Us - Our Source of Peace
Pope John Paul II instructs us: "The Church, as a reconciled and reconciling community, cannot forget that at the source of her gift and mission of reconciliation is the initiative, full of compassionate love and mercy, of that God who is love (see 1 John 4:8) and who out of love created human beings (see Wisdom 11:23-26; Genesis 1:27: Psalms 8:4-8)…He created them so that they might live in friendship with Him and in communion with one another.

"God is faithful to His eternal plan even when man, under the impulse of the evil one (see Wisdom 2:24) and carried away by his own pride, abuses the freedom given to him in order to love and generously seek what is good, and (instead) refuses to obey his Lord and Father. God is faithful even when man, instead of responding with love to God's love, opposes Him and treats Him like a rival, deluding himself and relying on his own power, with the resulting break of relationship with the One who created him. In spite of this transgression on man's part, God remains faithful in love.

"It is certainly true that the story of the Garden of Eden makes us think about the tragic consequences of rejecting the Father, which becomes evident in man's inner disorder and in the breakdown of harmony between man and woman, brother and brother (see Genesis 3:12 ff; 4:1-16). Also significant is the Gospel parable of the two brothers (the parable of the 'prodigal son'; see Luke 15:11-32) who, in different ways, distance themselves from their father and cause a rift between them. Refusal of God's fatherly love and of His loving gifts is always at the root of humanity's divisions.

"But we know that God…like the father in the parable (of the prodigal son), does not close His heart to any of His children. He waits for them, looks for them, goes to meet them at the place where the refusal of communion imprisons them in isolation and division. He calls them to gather about His table in the joy of the feast of forgiveness and reconciliation.

"This initiative on God's part is made concrete and manifest in the redemptive act of Christ, which radiates through the world by means of the ministry of the Church." 13
13. Pope John Paul II, as in Celebrate 2000!, Servant Publications, pp. 140-141.
Priestly Newsletter Book II - September/October 1997
In all this Mary offers an example. Selfishness was totally foreign to her. She did not belong to herself. She belonged to God. She was not closed in upon herself. She was completely open to God. When God spoke, she listened. When God pointed the way, she followed. She realized that life is not a process a person masters by carefully mapping out one's own self-conceived plans of conquest, but a mystery to be gradually experienced by being open to God's personal and loving guidance.

Selfishness, then, did not close Mary off from God's call. Neither did fear. God asked her to assume a tremendous responsibility. He asked her to be the Mother of Jesus. Mary did not engage in a process of false humility and say that such a great role was above her. She did not say that she did not have the proper qualifications for this awesome mission. Briefly, she did not waste time looking at herself, making pleas that she was not worthy, telling the angel he had better go look for someone else. No, Mary did not look at herself. Her gaze was absorbed in God. She fully realized that whatever God asked of her, His grace would accomplish. She fully realized that although she herself had to cooperate, this work was much more God's than hers.

Mary's words, then, truly sum up what is the authentic Christian response at any point of life, in any kind of situation: "I am the handmaid of the Lord," said Mary, "let what you have said be done to me".
R. We can say "no" to God and
disobey what He asks of us –
We only have so many days here
to say "yes" to God.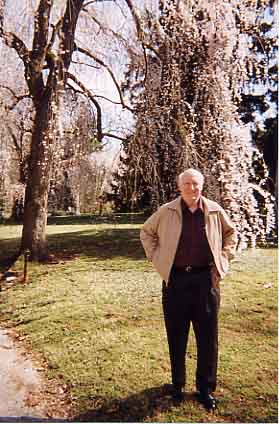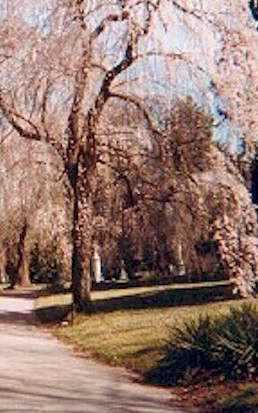 Excerpt from Priestly Newsletter 1998 - ISSUE FOUR

Shortly before he was to die from cancer, Joseph Cardinal Bernardin left us these inspiring words about peace: "It is the first day of November, and fall is giving way to winter. Soon the trees will lose the vibrant colors of their leaves and snow will cover the ground. The earth will shut down, and people will race to and from their destinations bundled up for warmth. Chicago winters are harsh. It is a time of dying.

"But we know that spring will soon come with all its new life and wonder.

"It is quite clear that I will not be alive in the spring. But I will soon experience new life in a different way...

"What I would like to leave behind is a simple prayer that each of you may find what I have found—God's special gift to us all: the gift of peace. When we are at peace, we find the freedom to be most fully who we are, even in the worst of times. We let go of what is non-essential and embrace what is essential. We empty ourselves so that God may more fully work within us. And we become instruments in the hands of the Lord."
3
3. Joseph Cardinal Bernardin, The Gift of Peace, Loyola University Press, pp. 151-153.
R. Many people worship themselves
over God and just do what they
want. When they disobeyed
God in salvation history and
kept doing more and more their
own thing in rebellion –
they grew in corruption –
We must love God first –
the second commandment tells
us to respect God's name –
The third tells us to respect
Sunday – we are to go to
Mass and love to go to Mass and love
God in the Mass and be
mindful of loving Jesus –
all day on Sunday –
Many people have a special
family meal on Sunday to
get together and share themselves.
God expects us to thank Him
for all the good He gives
us!
The Church celebrates the
year in the Church on Sunday –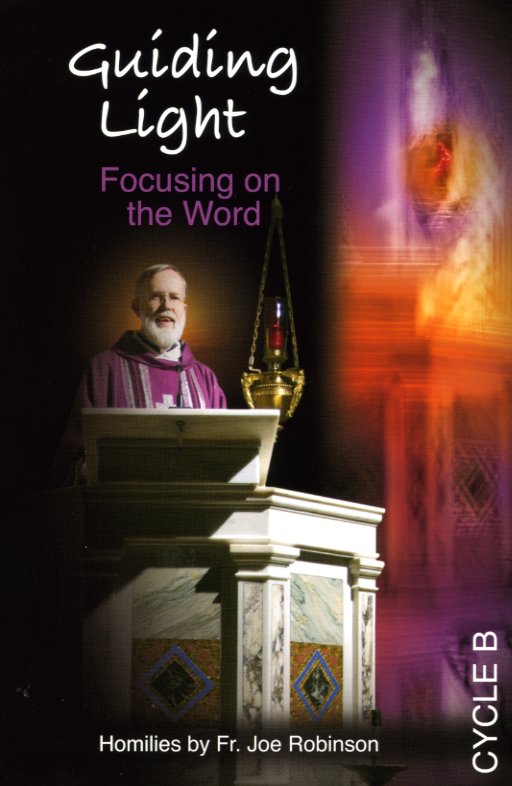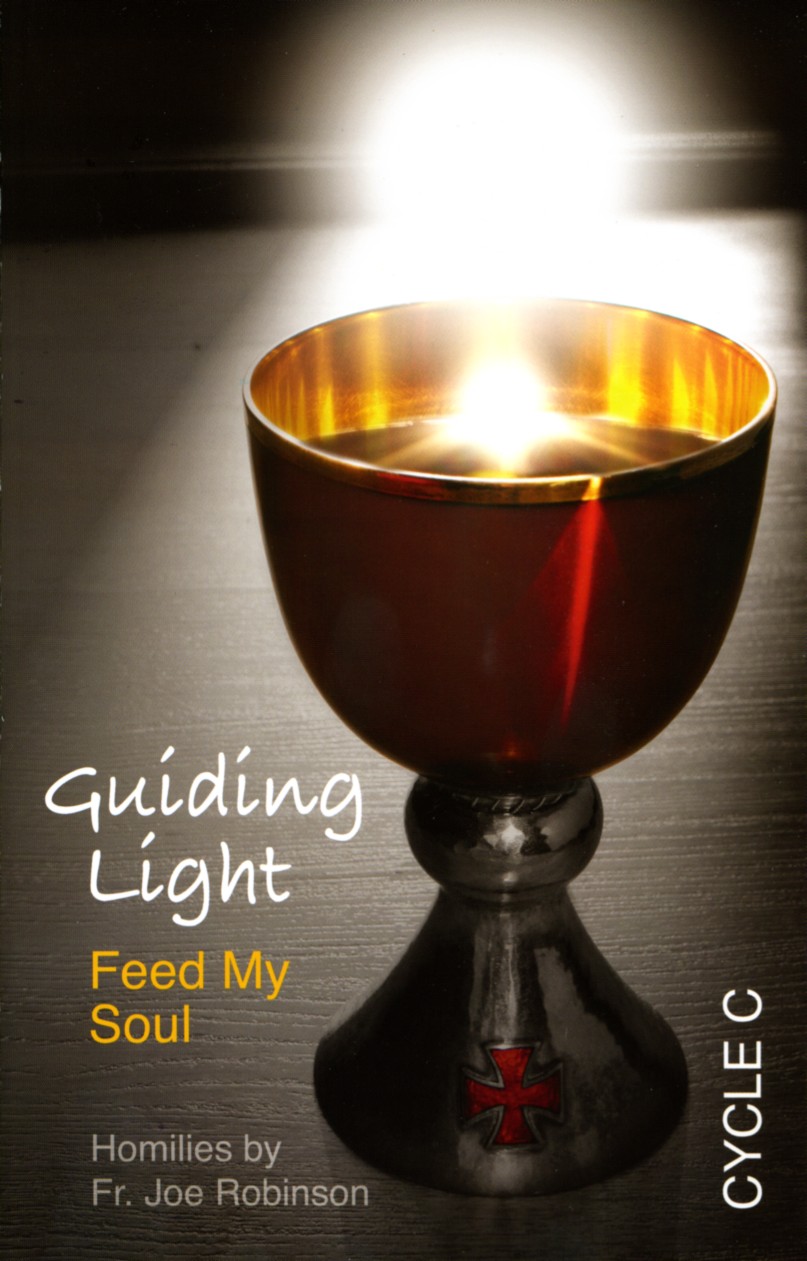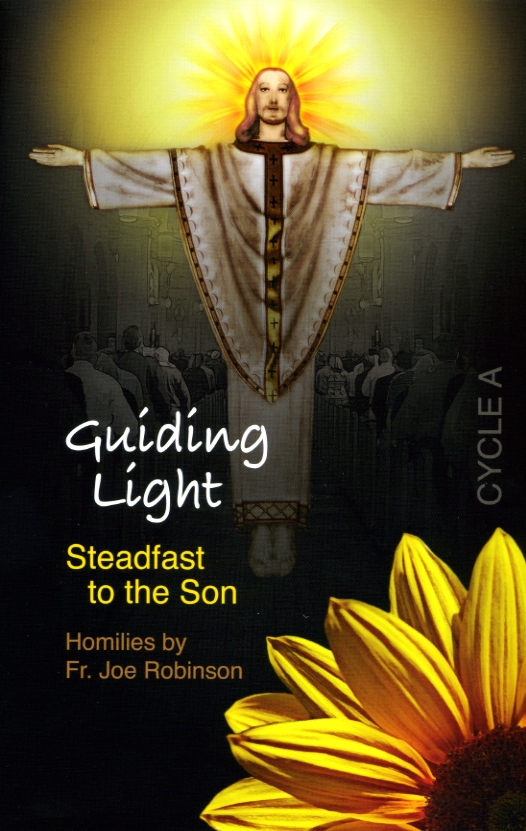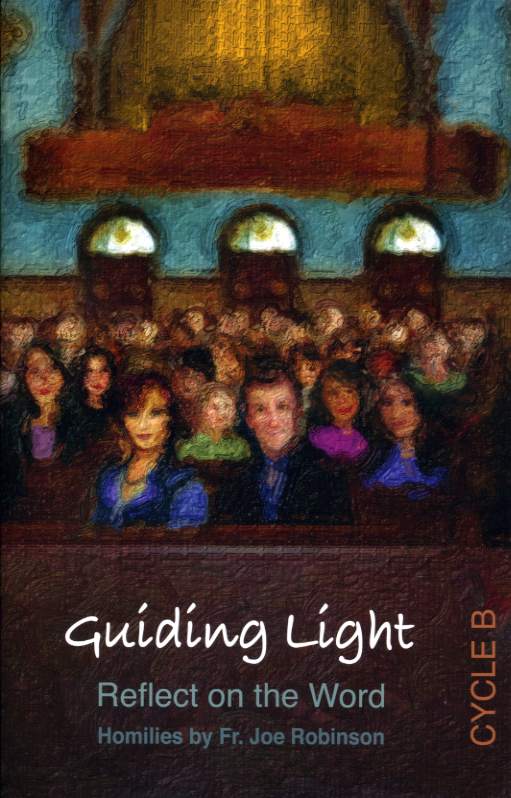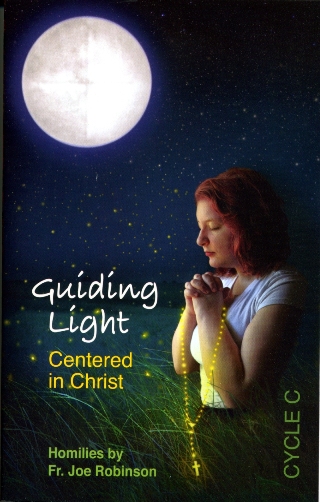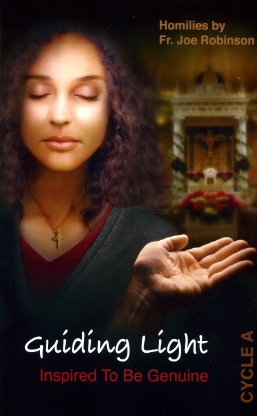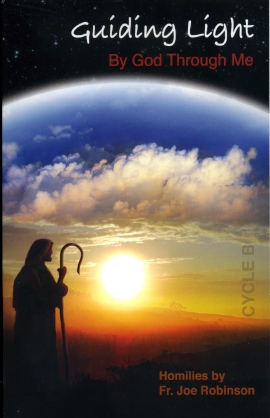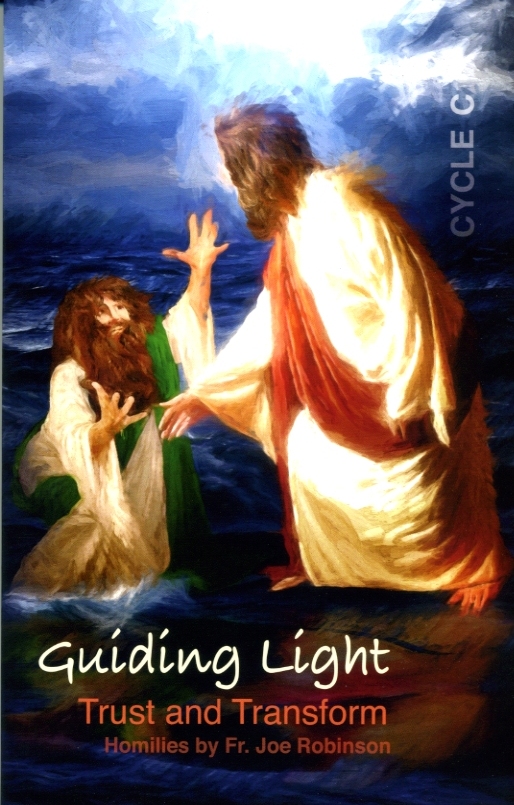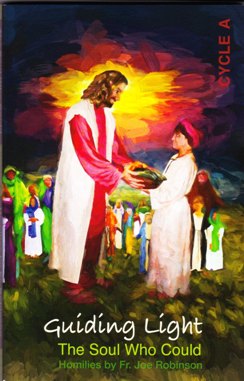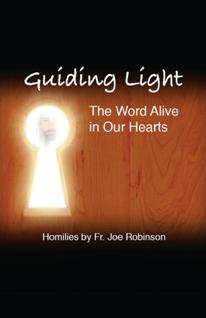 R. The Church calls us to celebrate
Liturgical Feasts
In the Mass of the Sacred Heart –

Deuteronomy 10: 12-22

'And now, Israel, what does Yahweh your God ask of you? Only this: to fear Yahweh your God, to follow all his ways, to love him, to serve Yahweh your God with all your heart and all your soul, to keep the commandments and laws of Yahweh, which I am laying down for you today for your own good. 'Look, to Yahweh your God belong heaven and the heaven of heavens, the earth and everything on it; yet it was on your ancestors, for love of them, that Yahweh set his heart to love them, and he chose their descendants after them, you yourselves, out of all nations, up to the present day. Circumcise your heart then and be obstinate no longer; for Yahweh your God is God of gods and Lord of lords, the great God, triumphant and terrible, free of favouritism, never to be bribed. He it is who sees justice done for the orphan and the widow, who loves the stranger and gives him food and clothing. (Love the stranger then, for you were once strangers in Egypt.) Yahweh your God is the one whom you must fear and serve; to him you must hold firm; in his name take your oaths. Him you must praise, he is your God: for you he has done these great and terrible things which you have seen for yourselves; and, although your ancestors numbered only seventy persons when they went down to Egypt, Yahweh your God has now made you as many as the stars of heaven.'
Act of Contrition

"O my God, I am heartily sorry for having offended Thee, and I detest all my sins, because I dread the loss of Heaven and the pains of Hell, but most of all because they offend Thee, my God, Who art all-good and deserving of all my love. I firmly resolve, with the help of Thy grace to confess my sins, to do penance and to amend my life. Amen."
R. Through the day – stop and
examine our conscience and
see if we are loving God and
others as God wants –
Take a peek – take our
spiritual pulse and ask God
to give us the grace we
need most –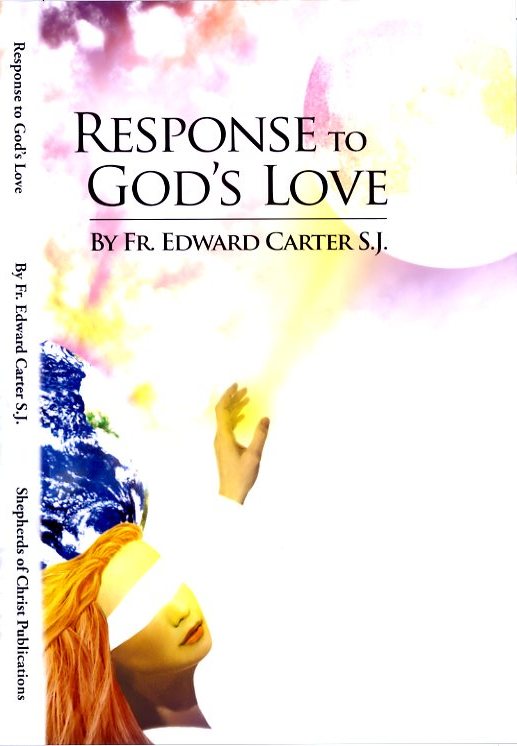 Excerpt from Response to God's Love by Fr. Edward J. Carter, S.J.
The Mystery of Christ and

the Christian Existence

(excerpt)
Moreover the personalism of the Incarnation continues. In union with Christ, we are called upon to help him continue his Incarnation in its visible, earthly dimension. Only one framework is available to us according to which we can help further the Incarnation—our personal lives, that is to say, our lives as individuals united as a people, the People of God. The human condition as we experience it—joyfully and painfully, too—also provides the soil for our participation in the continued Incarnation. Redemption continues to take place not when we try to remove ourselves from the human condition, but when we strive to live an authentically human life that is more and more in Christ. It is by living truly personalistic lives—that is, lives springing forth from the greatness of the person as created and redeemed by God, lives that do not flinch from the human condition—that redemption continues to be made visible to this world.

Christian personalism centers in our personal relationships with God and others, and again, Christ shows the way. Through the Word made flesh, the life of the Trinity has incarnationally manifested itself to mankind. The life of the Trinity centers in the personal relationships between Father, Son, and Holy Spirit; but God's life is also his love gone out to the human race. The Incarnation projects this Trinitarian life into the temporal sphere. Jesus has come to tell us about Trinitarian life, to give us a share in it, to teach us that through grace we share in God's life—a life of relationships—by entering into deepened personal relationships with God and other persons. Redemption that is received and contributed to is the experience of these relationships. In other words, as Jesus has told us, the Christian life is summed up in love of God and neighbor. Out of these personalized love relationships flow many things; for example, redemption continued is the loving abandonment to the love of God that despite possible fear, allows a person to accomplish things that are totally beyond his or her natural courage. Or again, redemption continued is loving those who are afar off whom I will never see or know, but whom I know are my brothers and my sisters and whom my work and prayer can reach out and touch. Or again, redemption continued is the Christian hope and trust that allows man and woman to take the risk of the mutual self-giving that is marriage. Or again, redemption continued is the black person who continues to relate to his or her white neighbors in faith, hope, and love despite temptations to hatred and bitterness. Or again, redemption continued is the ecstasy and the agony of loving and being loved. Truly, the Incarnation visibly continued is our Christian faith, hope, and love made alive in our personal relationships with God and man.

In our assimilation to the mystery of Christ, then, we learn about love and the personalistic. We also learn a further truth—the value of the material, the tangible, in God's plan of redemption. The Incarnation established a set pattern for the redemption of the world, that is, redemption taken both objectively (the historical, salvific life of Christ) and subjectively (the redemption as applied to mankind). Christ redeemed the world through his humanity, which was a created and, in part, a tangible reality. As Jesus' humanity was indispensable for accomplishing the objective redemption, so also created things are necessary for continuing the subjective redemption. An outstanding example of this occurs in the Eucharistic liturgy, for bread and wine—material, tangible realities—are the central focus of the liturgical rite as they are changed into Christ's body and blood.

In assuming a human nature, then, Jesus has united to himself not only mankind, but also the material world. Not only the human spirit, but also the human body and the material world have been given a new dignity because of the Incarnation and enter so vitally into the Incarnation continued. Once for all let us lay aside the influence of Manichaeism, Gnosticism, and similar false teachings that denigrate that which is material. It is obvious that we do not always properly use material creation; at such times, we have failed to relate to material creation according to God's will. Let us remember, then, that Christ, in elevating the material to a new dignity, has accomplished this partially through that aspect of the Incarnation that is the cross—a dimension of the Incarnation that, along with its other aspects, must also be present in our encounter with the material. We must realize that such elements as Christian self-discipline and renunciation must find a place in our lives if we are to use material creation according to God's designs.

There are numberless applications of the value of the material, the visible, the tangible, in our Christ-lives: there is, for example, the warm, receptive smile of a friend and the reading of Scripture and the physical love of husband and wife and the exhilarating refreshment of a day at the seashore and God's loveliness that is reflected in a little child—and, of course, the list could continue on. The fundamental principle, however, is the same in all cases:—the human nature of Jesus, something that has been created and is in part material, has reached out and touched all these other things and experiences that are part of life in a material world. When we properly relate to them, they become for us extensions of the Incarnation. They are the redemptive Incarnation applied to us; in addition, they are opportunities for us to assist Christ in continuing his Incarnation for others.

The Incarnation, as we have briefly pointed out, was and is a rich and varied event. The truths that accompany Christ's descent into our world are numerous and capable of not only originally elevating us to a new life, but also constantly leading us to a deeper, richer, and more vibrant participation in that life. This is why Christ came to live in our midst—to give us life in abundance:

The Word became flesh
and made his dwelling among us.
. . . . . . . . . . . . . . . . . . . . . . . . .
Of his fullness
we have all had a share—
love following upon love.

—Jn 1:14-16