Prayer for Grace for our Country
Dear Father united to Jesus in the Holy Sacrifice of the Mass, the Sacrifice of Calvary sacramentally made present, celebrated around the world, in the Holy Spirit. We offer up all we do united to the Mass. We unite in one mind and one heart as members of the mystical body of Christ, with Christ our head in the pure and holy Hearts of Jesus and Mary, through the powerful intercession of Mary with all the angels and saints and souls in purgatory, and we beg for the saving grace, for our country, the United States. Please help us. We further pray for unity to always do the will of God in love. We spread the Blood of Jesus on the leaders and people of the United States and cast the devil into hell. We consecrate our country to the Sacred Heart and Immaculate Heart and all our dioceses, and beg for an outpouring of the Holy Spirit. God help us. We pray for our families, the priests, the Church and the world. In the Name of Jesus please hear us, we pray. We pray for our new president as he takes office. We pray that we are united as one nation under God to work together in love as God wants.
September 4, 2017
Psalm 85: 3, 5

You retract all your anger,
you renounce the heat of your fury.

Will you be angry with us for ever?
Will you prolong your wrath age after age?
"I call to you all the day long,
have mercy on me. O Lord,
You are good and forgiving, full of
love for all who call to you" --
R. We are the ones who are so
blessed with so much goodness
God gives to us.
God gives us –
He blesses us –
He loves us –
The spiritual life is based on
doing God's will in love –
Our heavenly Father is Perfect –
He calls us to this – growing in
greater perfection –
What matters is we do the will of the
heavenly Father with much love –
Jesus teaches us – He did the Father's
will to His death on the cross –
Jesus tells us to deny ourselves
and follow Him –
Take up your cross and do
the will of God –
To be as God wants – to be more
perfected as our heavenly Father –
is to do His will.
We have a choice. We develop
habits by how we act. Our
thinking can be tainted – If we
are focused on our own power
and control – manipulating things
then it is the rule we use to act –
It is doing our own will not God's –
If we are full of fear – that is what
dictates our actions –
We are not acting in love –
With love comes peace because
God is our Master –
God is in us –
God is the source of love –
If we don't love ourselves and see
God as our Master –
See our brothers as our brothers –
We can see our brothers as enemies
and are constantly trying to raise
ourselves up and push our
brothers down –
The deadly sins are pride, anger,
jealousy, envy, slothfulness,
lust, gluttony –
If we have problems loving ourselves
and not seeing ourselves as so
wonderfully made by God – we
can succumb to not loving our
brothers –
We can live with the goal of
always proving we are right –
even when we sin – if this is so
our goal is not God and doing His
will – our goal is us and doing what
makes us look good or so we think
this makes us look good
Jesus tells us to die to our
selfish ways – pick up our cross
and follow Him. Jesus did the
Father's will to His death on the cross.
"Not my will but thine be done"
Corrupted thoughts put us above
and God and others under us (we think).
The devil wants people to operate
for power, affections and wealth.
God has all the power. God has all the
might –
What is good is doing God's will!
Our overwhelming desire should
be as Jesus taught us – To do Your
will heavenly Father – IS MY Delight –
Every thought must be disciplined
to follow our heavenly Father's
desire for us.
We must know trust – that we
trust God more than ourselves –
We give ourselves to God and we
trust God – we let go to God –
Prayer for Union with Jesus
Come to me, Lord, and possess my soul. Come into my heart and permeate my soul. Help me to sit in silence with You and let You work in my heart.

I am Yours to possess. I am Yours to use. I want to be selfless and only exist in You. Help me to spoon out all that is me and be an empty vessel ready to be filled by You. Help me to die to myself and live only for You. Use me as You will. Let me never draw my attention back to myself. I only want to operate as You do, dwelling within me.

I am Yours, Lord. I want to have my life in You. I want to do the will of the Father. Give me the strength to put aside the world and let You operate my very being. Help me to act as You desire. Strengthen me against the distractions of the devil to take me from Your work.

When I worry, I have taken my focus off of You and placed it on myself. Help me not to give in to the promptings of others to change what in my heart You are making very clear to me. I worship You, I adore You and I love You. Come and dwell in me now.

-God's Blue Book, January 17, 1994
R. Receiving the Eucharist strengthens us –
Jesus is the healer –
Jesus gives us Himself – Body, Blood,
Soul and Divinity.
"No prophet gains acceptance in his
native place"
Jesus was rejected in His own town.
The strength comes from inside
ourselves – our oneness with God –
If a person does not have this place of
love and strength with God inside –
they will want to get out of the
turmoil in their hearts and
go outside making crisis – not
treating their brothers with love,
but with pride and envy – anger
and jealousy –
Our strength is in having the light of
God in us – living the Christ-life
in our hearts – being filled more
and more with His love.
Hatred, anger, jealousy, envy
in a man's heart are debris
that brings darkness – who wants
to stay in a cold dingy basement
that is dark –
Jesus gives us His love – He wants us
to seek the heavenly Father's will
and live in His love –
The heart is warm and secure and
lighted with love when God dwells
there –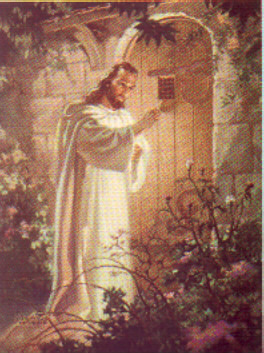 Luke 4: 16-30
He came to Nazara, where he had been brought up, and went into the synagogue on the Sabbath day as he usually did. He stood up to read, and they handed him the scroll of the prophet Isaiah. Unrolling the scroll he found the place where it is written:

The spirit of the Lord is on me,
for he has anointed me to bring the good news to the afflicted.
He has sent me to proclaim liberty to captives,
sight to the blind, to let the oppressed go free,
to proclaim a year of favour from the Lord.

He then rolled up the scroll, gave it back to the assistant and sat down. And all eyes in the synagogue were fixed on him. Then he began to speak to them, 'This text is being fulfilled today even while you are listening.' And he won the approval of all, and they were astonished by the gracious words that came from his lips.
They said, 'This is Joseph's son, surely?' But he replied, 'No doubt you will quote me the saying, "Physician, heal yourself," and tell me, "We have heard all that happened in Capernaum, do the same here in your own country." ' And he went on, 'In truth I tell you, no prophet is ever accepted in his own country.

There were many widows in Israel, I can assure you, in Elijah's day, when heaven remained shut for three years and six months and a great famine raged throughout the land, but Elijah was not sent to any one of these: he was sent to a widow at Zarephath, a town in Sidonia. And in the prophet Elisha's time there were many suffering from virulent skin-diseases in Israel, but none of these was cured—only Naaman the Syrian.'

When they heard this everyone in the synagogue was enraged. They sprang to their feet and hustled him out of the town; and they took him up to the brow of the hill their town was built on, intending to throw him off the cliff, but he passed straight through the crowd and walked away.
Jesus says: Make your heart a heart
of love so I can come and dwell
there - in.
Song: I Am Your Sacred Heart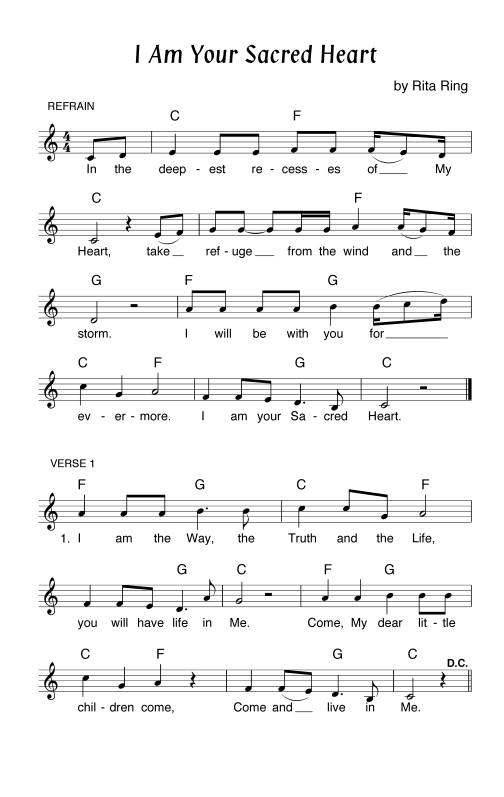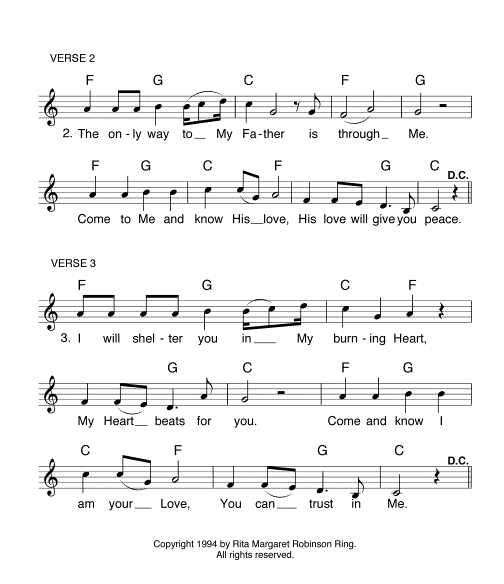 Song: Give Me Your Heart oh Jesus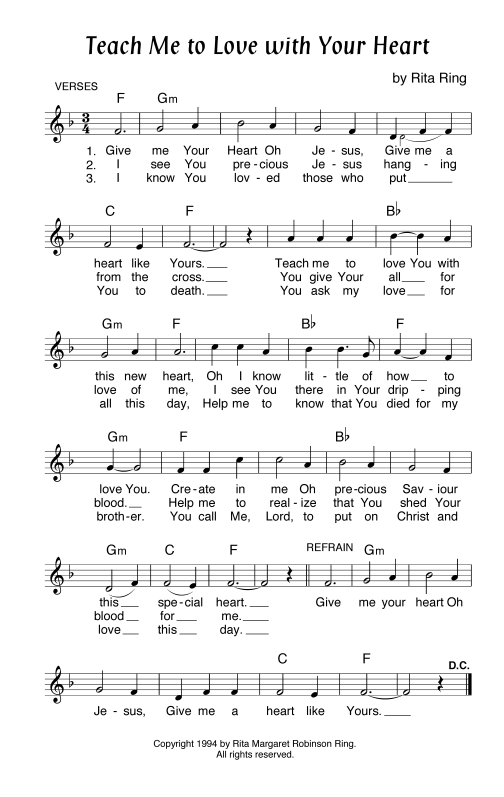 Given
October 29, 2016
R. Please spread blessed holy water
(You can also mix Jesus and Mary water
with your blessed Holy Water if you have it.)
in your yard, around your house,
in the state you live in.
And ask God to bless your state
Ask God to bless the United States
Pray all prayers through the intercession of
Our Lady of CLEAR – WATER.
Ask the Lady of CLEAR - WATER
to help with the blessed water.
Mary has appeared to me for 22 years,
in Ohio and Florida.