Shepherds of Christ
Daily Writing
January 12, 2007
January 13th Holy Spirit Novena
Scripture selection is Day 9 Period II.

The Novena Rosary Mysteries
for January 13th are Glorious.
Retreat in January
is the 12th & 13th only
There will be a big Apostle Retreat in February
10th thru the 13th.
The Priestly Newsletter mailing
will take place then.
January 12, 2007
Messenger: A big boat went
out to sea —
It sought the
roughest water —
soon it was overturned.
---
Another boat went to the
peaceful waters and had
a great voyage.
Why sail against the
rivers of God's will —
It is a big rough
tempest —
The Church is a gift —
The waters of life a resting
place or a place
of turmoil as we
make our way against
God's current —
A calm sea of life — helps
us to be prudent on the
sea of life —
Let God be our captain —
Let He who commands the seas
and walked on water —
make our journey be
a journey home to heaven.
Let us see light — where
we may have walked our
own way in darkness —
Waters of heaven flow
like rain to the parched
land of this earth —
Where souls have given way
to secularism — let
their eyes be opened and
grace flow into their
hardened hearts.
Song: Eye has not Seen
Song: Harden not Your hearts
Song: My Soul is thirsting for you O Lord
I see the barrenness of winter —
soon the corn stalks will
sway in the breeze —
Tomatoes red — like the heart
of Jesus will grown on
the vine —
Why does God let the grass so
green of summer and
spring turn like dried
brown fields?
Can God outpour His grace
to enlighten the withered
souls?
Oh yes — we must pray with
hope —
Always hope —
Always love —
Always faith in Him —
Night is rolled up like
the lid of a can of sardines
and we can waken from a
long sleep like a hibernating
bear —
We can taste the fruits of summer and
bath in the sun of the season —
We can say farewell, oh barren
heart — my heart is now
full of wisdom and love and truth.
Where I sought to be overcome
with control and manipulation —
I now yield to the plan of
God — God who ordered the earth —
I now seek a carpet of majesty
where before I wanted riches —
I want His way of peace and love.
Barrenness — hard rocks and clay —
Dainty flowers, wide oceans and
green grass of summer.
Harmony amongst God's creatures —
loving Mary, Mother of us all —
gift to the human race —
Mary — FULL of grace —
FULL of grace —
I go to the Eucharist the sacraments
and He refreshes my soul —
so I can be more saturated
with His life — more filled
with His grace.
Come Mary instruct me as you did
Jesus in His ways —
Hide me in your heart and let
me know the secrets of His love
let me see your purity —
let me know love —
oneness —
letting all serve God as He desires —
not being selfish and jealous and
envious, lustful — greedy —
slothful
Mary teach me the way of your
pure sinless heart —
Purity of Mary's Heart —
Why consecrate my heart to Mary and
Jesus —
In Their Hearts I know love —
In Mary's heart I know sinlessness —
In Mary's heart I know God's will as
the Holy Spirit counsels me —
for . . .
From Tell My People

The Holy Spirit

Jesus: "My beloved friend, tell My people to pray daily to the Holy Spirit. They are to pray for an increase in His gifts. My people must realize that the Holy Spirit comes to transform them. The Spirit desires to transform you more and more according to My image. Those who are docile to His touch become increasingly shaped in My likeness. He performs this marvel within Mary's Immaculate Heart. The more one dwells in My Mother's Heart, the more active are the workings of the Spirit. The Spirit leads Mary to place you within My own Heart. In both Our Hearts, then, your transformation continues. The more you are formed after My own Heart, the more I lead you to the bosom of My Father. Tell My people all this. Tell them to pray daily for a greater appreciation of these wondrous gifts. I am Lord and Master. All who come to My Heart will be on fire to receive the gifts of the Spirit in ever greater measure! I love and bless My people!"

Reflection: The Holy Spirit is given to us to fashion us ever more according to the likeness of Jesus. And the more we are like Jesus, the more Jesus leads us to the Father. Do we, each day, pray to the Holy Spirit to be more open to His transforming influence? Do we strive each day to grow in union with Mary? The greater our union with our Mother, the spouse of the Holy Spirit, the greater is the transforming action of the Holy Spirit within us.

end of excerpt
January 12, 2007 message continues
Messenger: Mary is a gift to the human race —
Her Motherhood
Her Virginity
Her Immaculate Conception
Mary is gift —
Pure love —
A Human person untainted by
sin
Mother of Divinity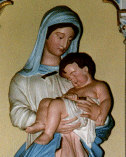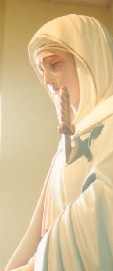 January 12, 2007 message continues
Messenger: And a sword too will pierce your
heart - Oh Mary
Concupiscence of the flesh —
7 Capital sins
Pride, Greed, Envy, Wrath,
Lust, Gluttony, Sloth
We need a little card to remind us
of our fallen human nature —
Fr. Carter always carried a picture
of Jesus with the Prayer for
Union with Jesus - next to his
heart - in his pocket.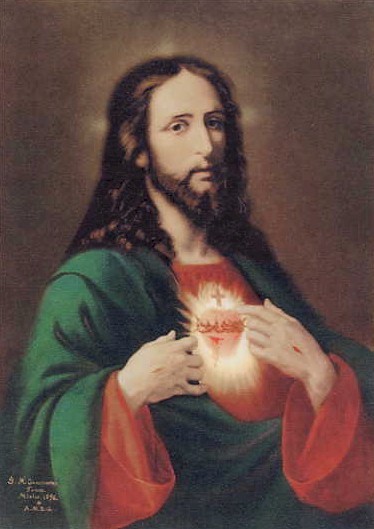 Prayer for Union With Jesus

Come to me, Lord, and possess my soul. Come into my heart and permeate my soul. Help me to sit in silence with You and let You work in my heart.

I am Yours to possess. I am Yours to use. I want to be selfless and only exist in You. Help me to spoon out all that is me and be an empty vessel ready to be filled by You. Help me to die to myself and live only for You. Use me as You will. Let me never draw my attention back to myself. I only want to operate as You do, dwelling in me.

I am Yours, Lord. I want to have my life in You. I want to do the will of The Father. Give me the strength to put aside the world and let You operate my very being. Help me to act as You desire. Strengthen me against the distractions of the devil to take me from Your work.

When I worry, I have taken my focus off of You and placed it on myself. Help me not to give in to the promptings of others to change what in my heart You are making very clear to me. I worship You, I adore You and I love You. Come and dwell in me now.

end of January 17, 1994 message
January 12, 2007 message continues
Messenger: On January 22, 1998
Jesus gave me this message to
the earth.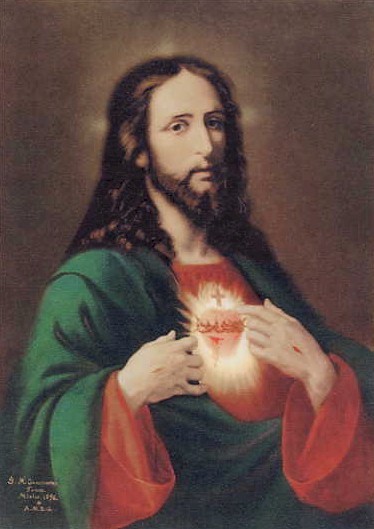 A message for the Earth from Jesus
January 22, 1998
I am the Good Shepherd, these are My prayers, the prayers I give to help renew the Church and the world, all prayer chapters are asked to include these prayers (found in the Shepherds of Christ Prayer Manual). As My Apostles and Shepherds I ask you to encourage all existing Chapters to try to encourage all existing prayer groups to pray the Shepherds of Christ prayers. Encourage all Churches to pray these prayers. It is most urgent that the people of this earth concur with the Father's wishes to begin Prayer Chapters. This is an urgent request from the Good Shepherd. The flock will become one when they have given their hearts to Jesus and Mary. Encourage all priests to pray the Shepherds of Christ prayers. Your world will be lighted with great light as the people of this earth pray these prayers.

My promise is this to you My beloved earth: When you give your heart to Me and spread the devotion to My Sacred Heart, I will write your name In My Heart. I promise to give the greatest graces when you pray these prayers for renewal of the Church and the world and take all who pray them deeply into My Heart. The prayers I give will bring about the reign of My Sacred Heart and the triumph of Mary's Immaculate Heart. I am Jesus Christ, this is My message of January 22, 1998, Please circulate this message to your world. I am the Good Shepherd, I know Mine and Mine know Me and they follow Me. Grace My Shepherds, I will give you the greatest graces for spreading these words to this earth and to your Church. I love you, I am Jesus Christ, the Son of Man, it is the Plan of the Father that Prayer Chapters are begun immediately and the Priestly Newsletter is given to all priests. The Voice of the Good Shepherd speaks through it.

end of January 22, 1998
January 12, 2007 message continues
Messenger: Jesus wants unity —
Unity is greater when we
die to our imperfections.
A person that tells themselves they
are perfect and lies about their
imperfections can tie up
their children in passing
down their imperfections and
untruths.
Our strength lies in truth —
Knowing it —
The Holy Spirit is the Spouse of Mary
Dwelling in the Hearts of Jesus and Mary
is dwelling in purity and truth.
Jesus is the way - the truth and
the life.
Song: Glory, Glory, Glory Lord
Jesus paid for our sins of pride
with His crown of thorns —
Jesus' cross - reminds us we
are sinners —
He paid for our sins.
We need to pray for truth to
be in the hearts of men
between 12:00 and 3:00 on Friday —
Friday the day - Jesus hung on
the cross for our sins.
January 12, 2007 message continues
Messenger: An innocent one stopped to
rest by a beautiful river and
a man filled with darkness came
and whipped him, stealing his
car and wounding his body —
How do we treat Christ --
We are too busy
We don't want to give time to
Jesus. He gives us our minutes
and our days for His service.
The bottom line is there
is a purgatory and we will have
to be holy to get to heaven.
We cannot take our lives
and think that God has not called
us to do something.
It was a night richly blessed
and the river was quiet and dark.
One did not see the waters too
good, but soon - with the dawning
of a new day one would see with
clear vision — the waters once hidden
by the night and light would be
seen surrounding everything.
A person can hide wounds —
like dark nights projecting pain
on others, but some day soon
all our lives will be seen in
God's marvelous light —
Walking on water — Jesus
showed us that with His
strength behind our lives we
can accomplish even more than
we could ever imagine. Peter
had faith and he walked on the
water until he doubted.
Nobody is called to test their
faith by walking on the water,
but God gave us all these
gifts and moments of our lives
and He calls us to have faith and
trust in Him - and realize our
time here is given to love and
do His work. The Spirit counsels
us - unless we are too much in
control we seek to accomplish
only what we can rationalize
we can do.
God is a Divine Person — He
gives us a sharing in His life —
in baptism — In baptism our
knowing and loving
capacity is elevated —
Who ever thought the barren
trees lining the river in winter
would soon be filled with
foliage in spring and make
a green soft curtain — full
of shade for the hot summer
day.
In all my thoughts — if I did
not know God's creation — I
never would think barren trees
of winter make beautiful
shade trees in summer - would
you? Do you see that birds
fly right side up — do you
by your involvement in this
world have any affect on this —
Then why try to control as
much as you can in God's
world — like He isn't even
watching and needs you to open
the barren trunks of hibernating
trees to make the green foliage or
does God need you to turn wandering
birds in the right direction?
God came to set our hearts
on fire with love — with
wonder — with joy — with peace —
with heartfelt comfort —
A soft cushioned chair before
a warm fireplace, a silent
sleep above the ocean's breath —
And you are into controlling
so many things you want to go as
far as straightening the blades
of grass so they will not look
out of order —
Let go to God —
Song: Little Child
Song: Be Not Afraid
Codependence is a sickness —
When God made us dependent on
one another He gave us each a
calling to say yes to serving Him
like Mary on the flight in Egypt,
or walking on the way of the
cross to Calvary —
Mary is the perfect disciple —
she wanted God's will — she wanted
souls to go to heaven — Mary
loved — Mary was not jealous or
envious or greedy —
Whenever one tries to possess
another for selfishness it is
like turning the birds in your
direction to serve you.
Love is giving.
Love is other focused.
Love lets birds fly by
God's commands —
God tells the sun to shine.
God gives to us the life in the
baby in the womb —
God gives man and woman this
ability to co-create —
God gives us an "inch" and
we take over —
We can try to command the stars,
but who has the power — what
human being here below —
But so foolish to make things
our gods — to try to use the dependency
on each other to serve God to
fit our selfish possessive purpose.
Give to God what is God's.
We were created to do God's will.
We were created for His purpose.
One look at the crucifix reminds
us we are sinners and
Our time in prayer, before
the Blessed Sacrament is
pleasing to God.
Do you own the time God gave
you?
We have a free will —
How many moments do we fill
ourselves with poison from TV
and media, but say — "oh I
don't have time to pray, to
go before the Blessed Sacrament"
And Jesus the Son of God is truly
present in the consecrated host.
We have time to talk and talk
from our tainted hearts when we
forget we need to go to Him so He
can help us sort out the fragmented
pieces of our lives — so we know
God's will for us.
Controlling others is not our
game. God gives us each other
to love and serve Him. A person
with a vocation gives willingly —
that is the blessing to say "yes"
to God — not to try to control
someone by helping do God's
work —
God made us — so that we
must work together or the job
is not going to get done. He gives
us structure. He does not intend
us to manipulate others when we
are serving Him — He intends us
to live our vocation for Him
in love — obedience, in marriage,
or religious life — doing all things
for His honor and glory — He gives us
talents for His service — not to
"lorded" over others or manipulate.
God has given us our gifts we
have to do His holy work of
promoting His Kingdom and
helping ourselves and others to
get to heaven for all eternity.
We cannot command stones
be made loaves of bread —
God is in charge.
Seek True Treasures

February 17, 1994 5:30 a.m.

Jesus: My little ones, how are you doing? Are you getting bogged down in this weather? Do you know yet that you do not control the elements? You live every day and you think you have much to do to control your actions but you do not see the eyes of Him Who watches over you with loving care.

I give to you this earth and all you need to sustain your life here. Man worries about the earth and if this or that will happen. Man has become so independent that he thinks he controls all things and he needs to worry about his present and future.

You, My favored, chosen ones, know that life here lasts but a moment and like smoke it is gone without a trace. Look at your ancestors. So few people ever remember their ancestors, yet your ancestors thought that at every moment their actions were so crucial. Little ones, you hold on to life. You hold on to these little happenings here and you worry in vain! Look at the big picture, My little ones. Here today, gone tomorrow, and where are you going?

The days go by with such speed. "Oh," you say, "Where have the years gone?" You think every second is so important. You worry, you fret, you wander empty roads and I watch you. I see you with your emphasis on the moment. You are being deceived, My little ones. It is in seeing the moment as part of eternity that you really know what is going on. Each moment you live, you are the teacher about the God Who dwells in your breast. Each moment you live, you are My messenger to this cold, scared world. Nothing you do means anything except as you are serving Me.

Take off your glasses. Behold the life above. See every moment as a drop of the life to come. See every moment as part of eternity. All these drops together make up your pass into My kingdom.

You worry, you wonder, you fret, you hold on. I give you a toothache, I take it away. One second and a toothache is gone. Is that not how it is with life--one second and it is gone? Oh, how those little precious moments seem to die away and you scarce can remember what happened! Yet during people's lives those moments seem earth-shattering. Those moments are yesterday's forgotten memories. You hold on, you fret, you fume and I watch you let go of each moment, only to become forgotten by today.

Store up your moments as part of eternity. Every moment here is part of your pass to My kingdom. How are you living this moment? Is it used to give service to Me and preach My gospel? Are you making all your moments count towards your eternity? Each moment is but a breath and it is gone. Did you use the moment I gave you to do My work? This time is not yours. I can snatch your moments away in one breath. It matters, My children, only as you choose to serve Me and spread My love!

If everyone had God as their primary goal, what love you would possess. What power you would know, because God is the mightiest force. I have all the power. Other power is false power!

Do you get it yet? Do you think anything you hold on to is so precious here? Here today, gone tomorrow, and I snatch you from your seats and you never return to finish what you deemed so important.

Are you comprehending My words here? The body is but an instrument to get you around. Reach with the spirit within. Live from the soul. Communicate with Me in your soul. Look for the unseen world that surrounds you constantly. Die to yourself.

You have a soul at this very moment that is a vibrant spiritual force alive within you. Live from your soul, My little ones. Focus on your soul. Live from your heart. Do not fret and fume for the things of this world. Here today, gone tomorrow, and then forgotten. Today's moments, yesterday's forgotten treasures. Do they mean so much or do you forget what seemed so important?

Reach with the soul. Live for God. Each moment is your chance to store up treasures for eternity. They will never be forgotten. What you do to help others to know Me will never be forgotten. How you loved will never be forgotten. How you gave lives on in those you touched. Your love is like a bubbling brook. It bubbles and keeps on bubbling. Your selfishness dies the moment after you live it.

Love is the force. Love is the power that reflects the God above. Love is not selfish. Love does not demand its own way. Love gives and doesn't stop giving. On the day of judgment it will be found in the hearts of those you touched. Think of only yourself and watch your moments become yesterday's forgotten moments. Love your brothers and watch the world reflect the love you gave, from now to the end.

Love or selfishness? I call you to love. I call you to plant a seed that grows into a mighty oak. Plant My seeds of love. Ask not how you can attain your goal but how you can fulfill the goal of God. Love God, love one another. Too simple, too hard for many.

Love, children. Reflect the God Who dwells within your soul. Store up your moments forever lest they become yesterday's forgotten treasure.

Like ripples on a pond, your love never dies. It reaches on and on and goes into the moments of eternity. Love is lasting. Love never dies. Love God, love one another. Die to yourself and live.

end February 17, 1994
January 12, 2007 message continues
Rita: I have begged for Your grace
I long for His life in me —
I want to be so filled with
His grace —
How do I get this grace —
frequent prayer during
the day — I cannot give in.
What is troubling you inside?
We see the bags of pain of some who
do not want to admit their problems.
I long for God's life in me — I do not want
others to put on me their ugliness
of how they can feel inside.
To all of us God gives us the
ability to be happy.
LOVE
1 Corinthians 13: 1-13
Though I command languages both human and angelic—if I speak without love, I am no more than a gong booming or a cymbal clashing. And though I have the power of prophecy, to penetrate all mysteries and knowledge, and though I have all the faith necessary to move mountains—if I am without love, I am nothing. Though I should give away to the poor all that I possess, and even give up my body to be burned—if I am without love, it will do me no good whatever.

Love is always patient and kind; love is never jealous; love is not boastful or conceited, it is never rude and never seeks its own advantage, it does not take offence or store up grievances. Love does not rejoice at wrongdoing, but finds its joy in the truth. It is always ready to make allowances, to trust, to hope and to endure whatever comes.

Love never comes to an end. But if there are prophecies, they will be done away with; if tongues, they will fall silent; and if knowledge, it will be done away with. For we know only imperfectly, and we prophesy imperfectly; but once perfection comes, all imperfect things will be done away with. When I was a child, I used to talk like a child, and see things as a child does, and think like a child; but now that I have become an adult, I have finished with all childish ways. Now we see only reflections in a mirror, mere riddles, but then we shall be seeing face to face. Now I can know only imperfectly; but then I shall know just as fully as I am myself known.

As it is, these remain: faith, hope and love, the three of them; and the greatest of them is love.
January 12, 2007 message continues
Rita: LOVE in all things —
I was tested to love —
I see Christ on the cross — what
is the message — LOVE
The night was dense - rainy and
a little frozen — a night sleeping —
within everyone who went down the
road - they carried a life inside
of them.
Mary traveled with Jesus in
her womb, in her arms,
older on the way to the Temple at
12. God was on a journey with
His mom.
Oh the quiet life of Jesus, the
30 some years when Christ dwelt
among us imperfect creatures.
His presence here those 30
years was nothing when compared
to all the years after Christ
to now.
He does not break the wounded
reed — He carried our sins on His
back — He wore the crown of thorns
for our pride —
I watch Mary in the 7 Sorrows
She said yes! !
Happiness is
Found in doing
God's will.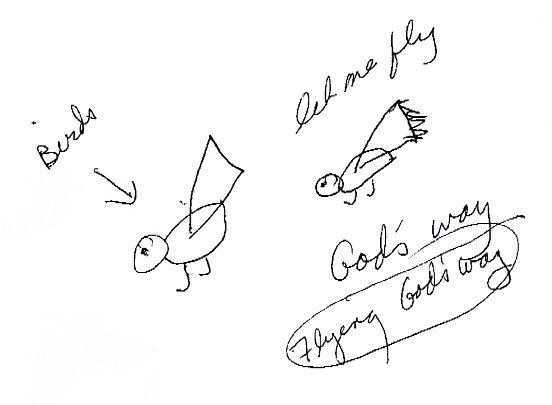 Given January 9, 2007
Messenger: Cover ups —
When we were close and people left us
this can have a traumatic impact on us.
When I was five my mom died.
Relationships with boys or girls
that ended without resolve should
be looked at — the recognition
of pain and loss and resolution —
Letting go of the person.
Forgiving when necessary.
Ending the relationship in peace
in our hearts, forgiveness
recognition of pain.
Not say — oh I am "bigger" than this
it didn't bother me —
We keep looking outside ourselves
to heal a wound inside.
We must walk in the truth,
let go of old painful relationships
so there is resolve and peace —
We keep holding on
Baggage can hurt us now —
Going in and out of doors in present
relationships can be a problem if we
don't address old painful ones and try
to resolve them to some degree.
Fr. Carter died — he is in heaven —
he is where God intended him to be —
I still cry, but I know he is still
united and helping us. Letting go of old
relationships can help bring us peace and
healing, bring us to new understanding
and strength, bring us to the truth.
Thinking we are finished with our
interior life can stop us from growing
in greater truth — life in Him.
God's gift to take a soul who is
serving Him to heaven is such a
reward.
Mary is full of grace — the more
we go to the Eucharist — the more we
become saturated with His grace —
The more we become one with Him,
having His life in us.
The more we become filled with
more and more grace when we go to the
Eucharist.
Jesus says
"I am the way, the truth and the
life."
We must know ourselves more and
more to grow in the spiritual life —
not become pompous and think we
are perfect.
We are always in the state of
becoming.
Life in Him —
I want to be more saturated with
His grace.
A man had a direct path to where
he needed to go, but a big, big log
blocked the path. The log served
no purpose — it just blocked
his path.
What should he do? All other
roads took him away from his
mark —

---
---
---

Copyright © 2007 Shepherds of Christ.
Rights for non-commercial reproduction granted:
May be copied in its entirety, but neither re-typed nor edited.
Translations are welcome but they must be reviewed for moral and
theological accuracy by a source approved by Shepherds of Christ Ministries
before any distribution takes place. Please contact us for more information.