Mary has requested that the daily message be given each day to the world. It is read nightly at the prayer service from her Image Building in Clearwater, Florida, U.S.A. This is according to her request. All attempts will be made to publish this daily message to the world at 11 p.m. Eastern time, U.S.A.

---

We acknowledge that the final authority regarding these messages rests with the Holy See of Rome.

---
January 15, 2005
January 16th Holy Spirit Novena
Scripture selection is Day 2 Period II.

The Novena Rosary Mysteries
for January 16th are Joyful.
January 15, 2005
Messenger: Sing: Save Us Oh Lord
Dear God —
I give you myself
God forgive us our sins,
Have mercy on us,
Father of love hear us.
Hebrews 4: 12-16
The word of God is something alive and active: it cuts more incisively than any two–edged sword: it can seek out the place where soul is divided from spirit, or joints from marrow; it can pass judgement on secret emotions and thoughts. No created thing is hidden from him; everything is uncovered and stretched fully open to the eyes of the one to whom we must give account of ourselves.

Since in Jesus, the Son of God, we have the supreme high priest who has gone through to the highest heaven, we must hold firm to our profession of faith. For the high priest we have is not incapable of feeling our weaknesses with us, but has been put to the test in exactly the same way as ourselves, apart from sin. Let us, then, have no fear in approaching the throne of grace to receive mercy and to find grace when we are in need of help.
Psalm 19: 8-10, 14
The precepts of Yahweh are honest,
joy for the heart;
the commandment of Yahweh is pure,
light for the eyes.

The fear of Yahweh is pure,
lasting for ever;
the judgements of Yahweh are true,
upright, every one,

more desirable than gold,
even than the finest gold;
his words are sweeter than honey,
that drips from the comb.

May the words of my mouth always find favour,
and the whispering of my heart,
in your presence, Yahweh,
my rock, my redeemer.
Sing: Taste and See the Goodness of the Lord
Sing: The Spirit of God
Messenger: He enveloped my soul and my thoughts
were only of Him and I incessantly
cried to Him—Oh my God I love You so
very much—
Oh my God I love You—
For it is love He calls us to—
He loves us so very much—
It is my believing in this mission that
is important to Him—
It is holiness He wants—
It is forgiveness and prayers for healing
for ourselves and
prayers to help us grow deeper in
this vision—
of knowing God so intimately
- of living as His spouse
- of wanting Him
- of realizing our complete dependence
on Him
- My life is lived to be with Him
for all eternity in the courts
of the Lord
Time travels by, but the moments of Mass
never seem, to me, to go slow enough—
I want oneness with Him—
living in such depth in His Heart—
spreading the consecration—
realizing that as it says in the scriptures
Psalm 95: 7-8
If only you would listen to him today!
Do not harden your hearts as at Meribah,
as at the time of Massah in the desert,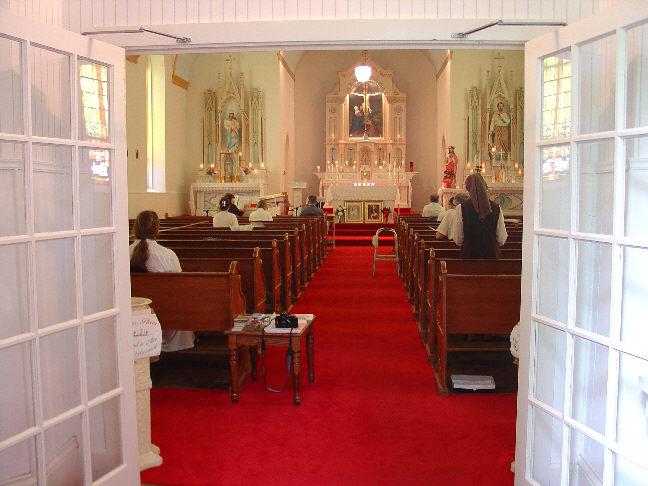 January 15, 2005 message continues
Jesus speaks: Oh My Heart is an endless vat of love
for you, if I tell you 10 times will
you hear if you yourself believe
you are unlovable—
Open your ears and your hearts—
You are the creation of the Father—
so dearly loved—
listen when I speak to you in the
Blue Books in My letters of love—
so few really listen to Me as I speak to
them of My love and when you see Me
hanging on the cross—you do not
realize how much I love you and I
gave My all for love of you—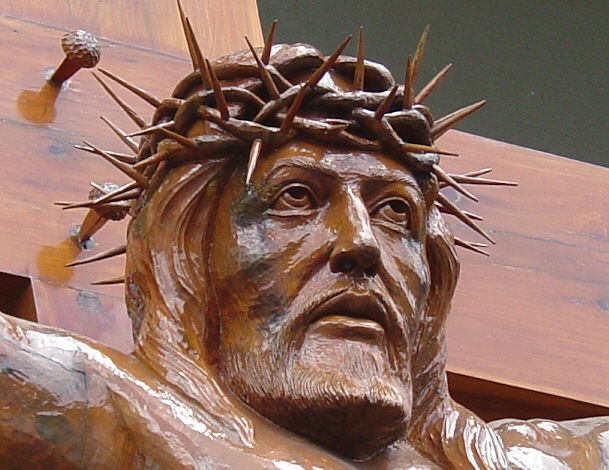 January 15, 2005 message continues
Jesus speaks: I LOVE YOU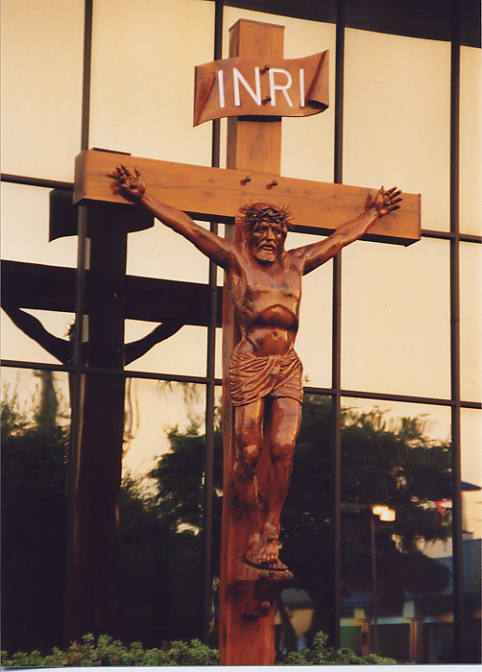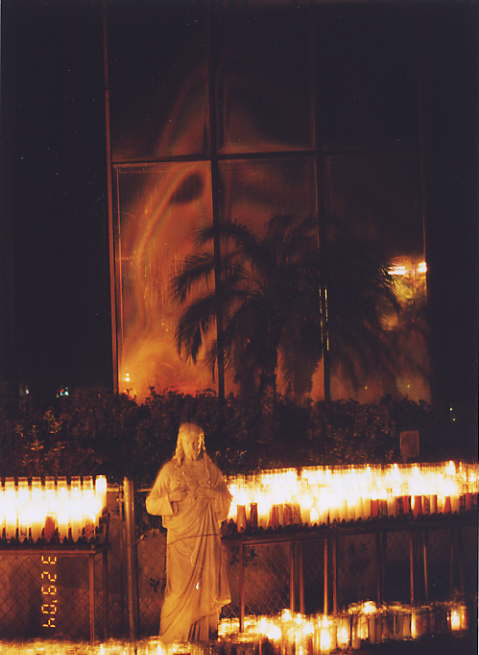 January 15, 2005 message continues
Jesus speaks: Oh look at My face and know My love
Carry this image of My suffering face
in your hearts—
Beg for forgiveness—
Open your hearts—
Let go to Me and let go of bitterness
and thoughts of people who
wounded you—
I am the Divine God and I tell you how
very much I love you this day.
Let this permeate your thoughts—
do My work—
Spread My Kingdom
Think of how I, Jesus, the Divine
God loved you, so much, I gave
My life for you.
Pray for grace to forgive and let go of
the baggage you carry on your
back and in your heart.
I loved you so much I carried your
sins on the cross, your sins of
envy, jealousy, selfishness and
unforgiveness.
I am not telling you to ever sacrifice
the truth—
I am telling you to let the Scriptures
and the Commandments rule
your lives—
Let the Word of God live in your hearts—
Let My Light shine on your face—
Let the joy that the Divine God
loves you so much—fill you—
Oh joy—
joy is in realization that I am
the Savior and I died for your
sins.
Ponder My love—
- discipline your thoughts
- come to the tabernacle and daily
Mass and I will outpour My
grace to you
Messenger: Oh Sunny Day—
Day the Lord Rose from the Dead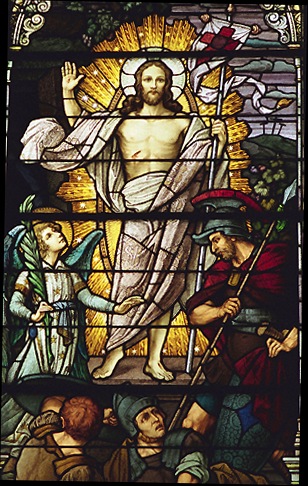 January 15, 2005 message continues
Jesus speaks: Count your blessings—
Be positive—
Be rooted in My love—
Pray to be healed of negative thinking—
Forgive your mother, or father, husband,
children, friends—people who
have offended you and pray for
them
Don't carry bags of anger on your
back for years—
Clear away the debris like a shovel
cleaning away the snow for
the much desired path for
the snowed in car.
"Cabin fever" you say—
What about clogged pipes—
people who complain and complain
and fail to thank Me for My gifts
to them.
Feel the freedom of flying—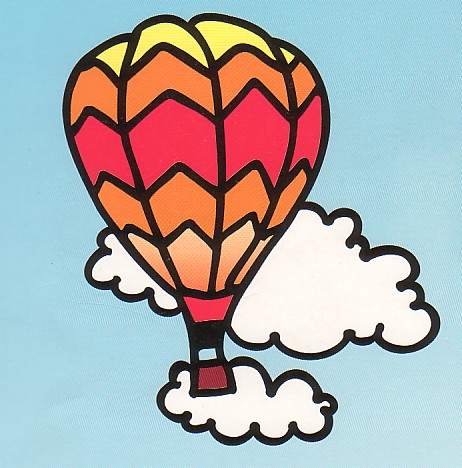 January 15, 2005 message continues
Jesus speaks: Let My people go—
Many are held captive by the
snare of satan—
they give into him—
they carry a ball and chain around
their ankle—
one of their own making—
The sun comes up over the ocean—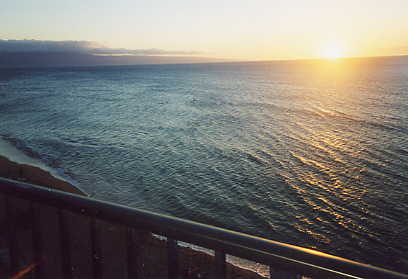 January 15, 2005 message continues
Jesus speaks: At night the sun goes down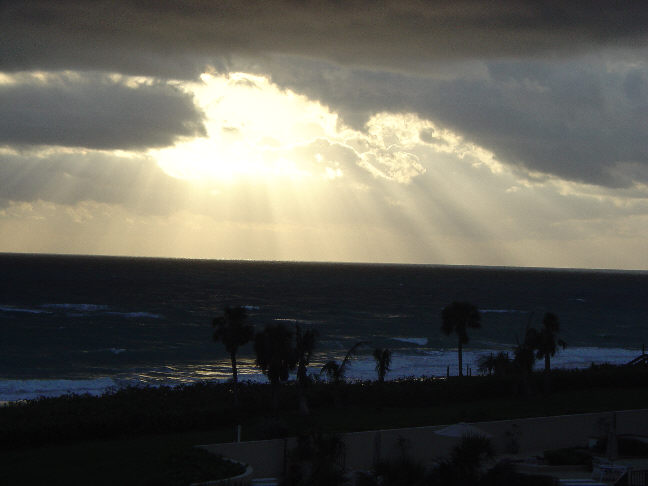 January 15, 2005 message continues
Jesus speaks: A man owned a candy store and
every day a little girl—
with little sweet eyes and
a round little face came in
hair bobbing—little curls—light in color
and she carried "as she said"
a big penny
she wanted bubble gum—because
she could blow bubbles all
afternoon—
The bubble gum was more than
a penny, but the man looked
at her little face and her joy and she did not
understand money yet and he gave
her a piece of bubble gum when
ever she came in—
He said later to his wife—
How could I refuse her joy?
How could I refuse her smile?
How could I refuse her purity?
And she came and spoke like a
little child
"Mister, she said, can I
have some 'bubble gum'
I brought a big penny."
Her face sparkled and she moved
her head that caused her
little curls to wiggle as
she spoke.
I felt repaid by her beauty and I
loved it as soon as she approached.
Your Heavenly Father wants your little
bright faces to shine with joy
for the gifts He has given you.
Myra was an older woman, 30,
she had married young, but married
well. Her dad owned an oil
company and she never wanted for
anything.
When the time came, she thought
she would have children, a beautiful
husband and live in lots of love
for the rest of her life.
Her husband, but rich, but he drank
and loved the favors of other women
especially when drinking.
He traveled all over the world and
she rarely saw him after the
first couple of years—but
she wanted children and was given
two sweet girls almost immediately.
Later after years of marriage she did
receive a son. She wanted a son
and she was determined to
try to have one.
The nights were long, the children
became spoiled—
Myra complained a lot to her
maids and everyone—
She had so many riches, but her
life was not anything like
she had envisioned.
When Myra "prayed" she was mad
at God—she complained and
never came with any hope or
love in her heart.
She did not see the gift of the
children and her wealth, she
wanted a man to make a "fuss'
over her and her husband did
not even come home much.
What do you do when you come to
the altar to pray—
Do you come with anger in
your heart?
Do you come with dependency
and love—wanting to be a
light or do you come
with blinded eyes
never satisfied.
I am the bridegroom of your soul
come to Me My precious
beautiful bride with
the glimmer of light—
the heart of love and
the sparkle of forgiveness—
Wanting to love and serve Me
as the handmaid of the Lord.
I love you so much
I died for you—
be grateful—
I want you to tell Me how much
you love Me as the doting bride—
I want you to serve Me
and promote My Kingdom
Be docile
Have Faith
and Trust in Me
Say Sacred Heart
I trust in Thee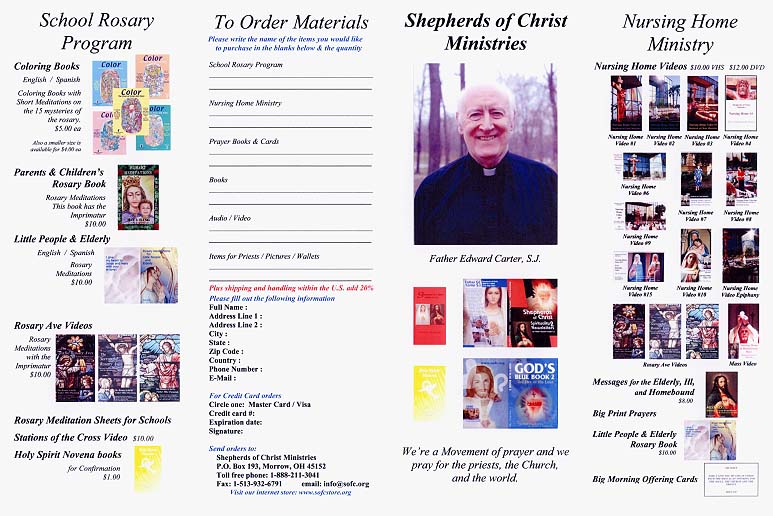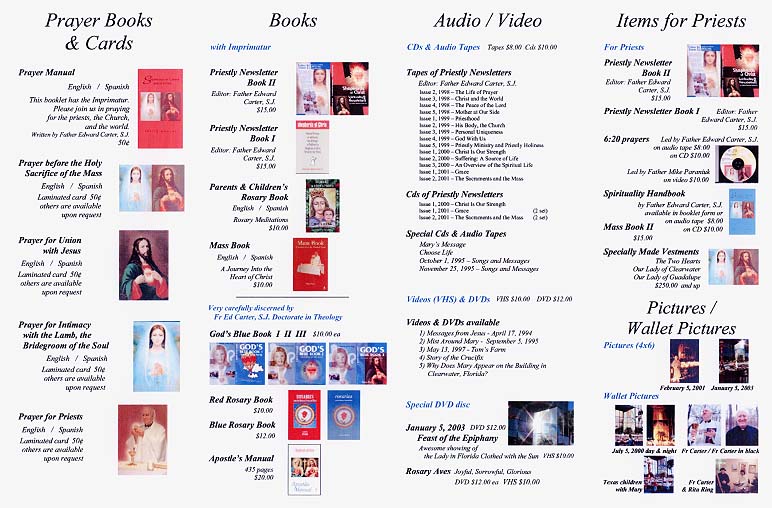 ---
---
---
Copyright © 2005 Shepherds of Christ.
Rights for non-commercial reproduction granted:
May be copied in its entirety, but neither re-typed nor edited.
Translations are welcome but they must be reviewed for moral and
theological accuracy by a source approved by Shepherds of Christ Ministries
before any distribution takes place. Please contact us for more information.
All