Mary has requested that the daily message be given each day to the world. It is read nightly at the prayer service from her Image Building in Clearwater, Florida, U.S.A. This is according to her request. All attempts will be made to publish this daily message to the world at 11 p.m. Eastern time, U.S.A.

---

We acknowledge that the final authority regarding these messages rests
with the Holy See of Rome.

---
January 18, 2003
January 19th Holy Spirit Novena
Scripture selection is Day 3 Period I.
The Novena Rosary Mystery
for January 19th is Joyful.
We are having a rosary live
from Texas on
January 18, 2003
about 8:00 p.m.
We hope to broadcast it
to the world.



Sidney Rosary
January 22, 2003
at 6:20 p.m.
Especially in honor of
the Message to the Earth.
Father Carter took this message
very seriously.
Father Carter and Rita Ring
are the only messengers for the
Shepherds of Christ Movement.
Nursing Home Videos
4, 6, 7, 8, 9, 10, 15 are available
and can be purchased.
The store in China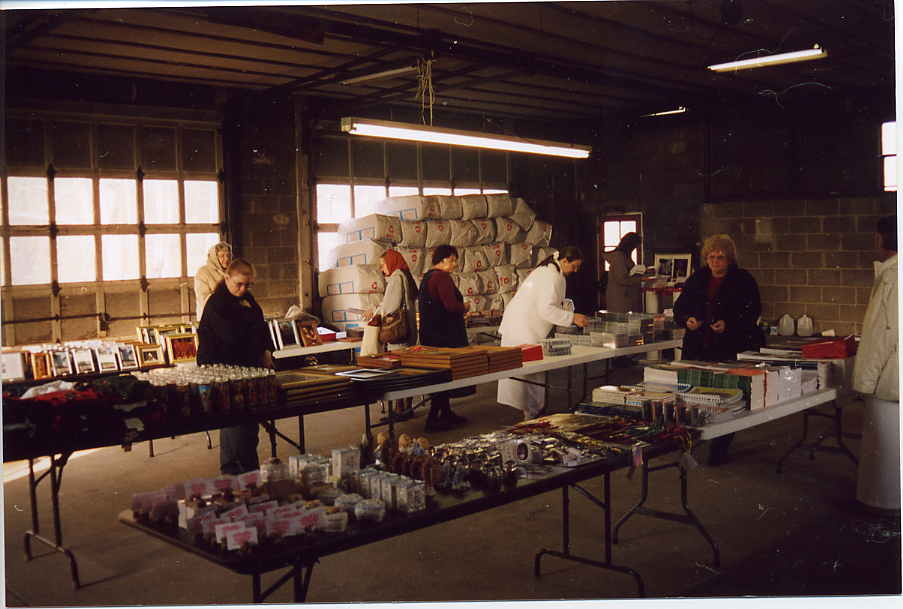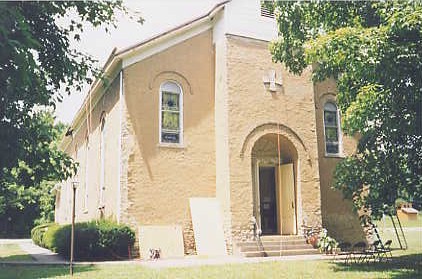 A Spiritual Bouquet
for Valentine's Day
Suggested Donation $2.00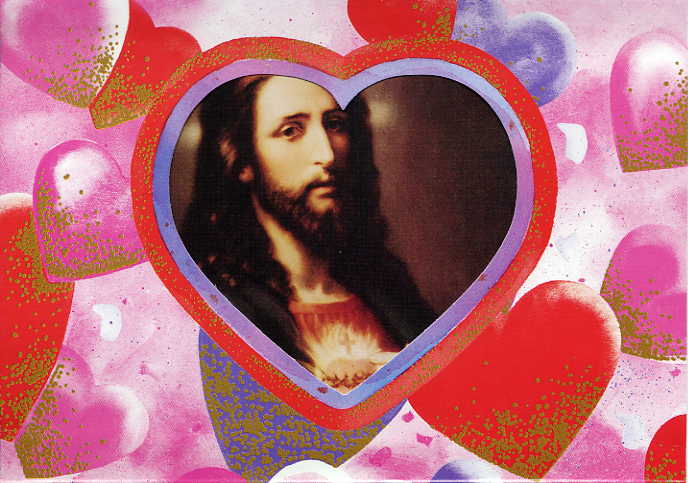 New Blue Books available
for $10 plus shipping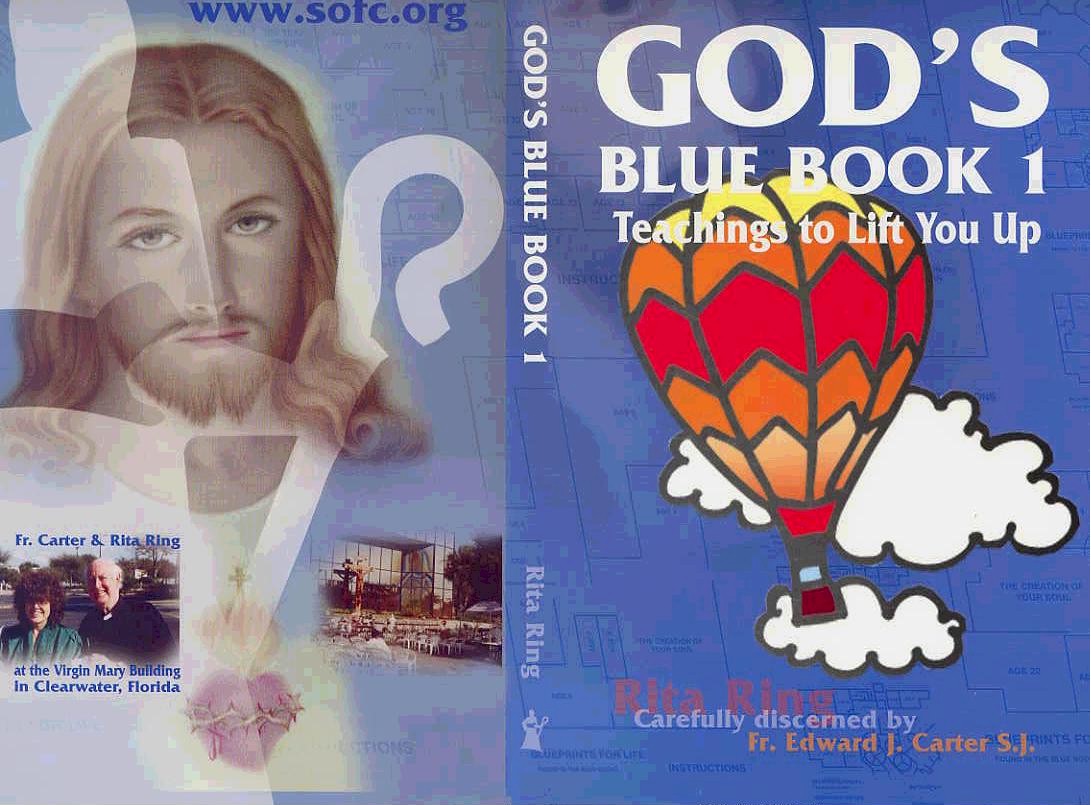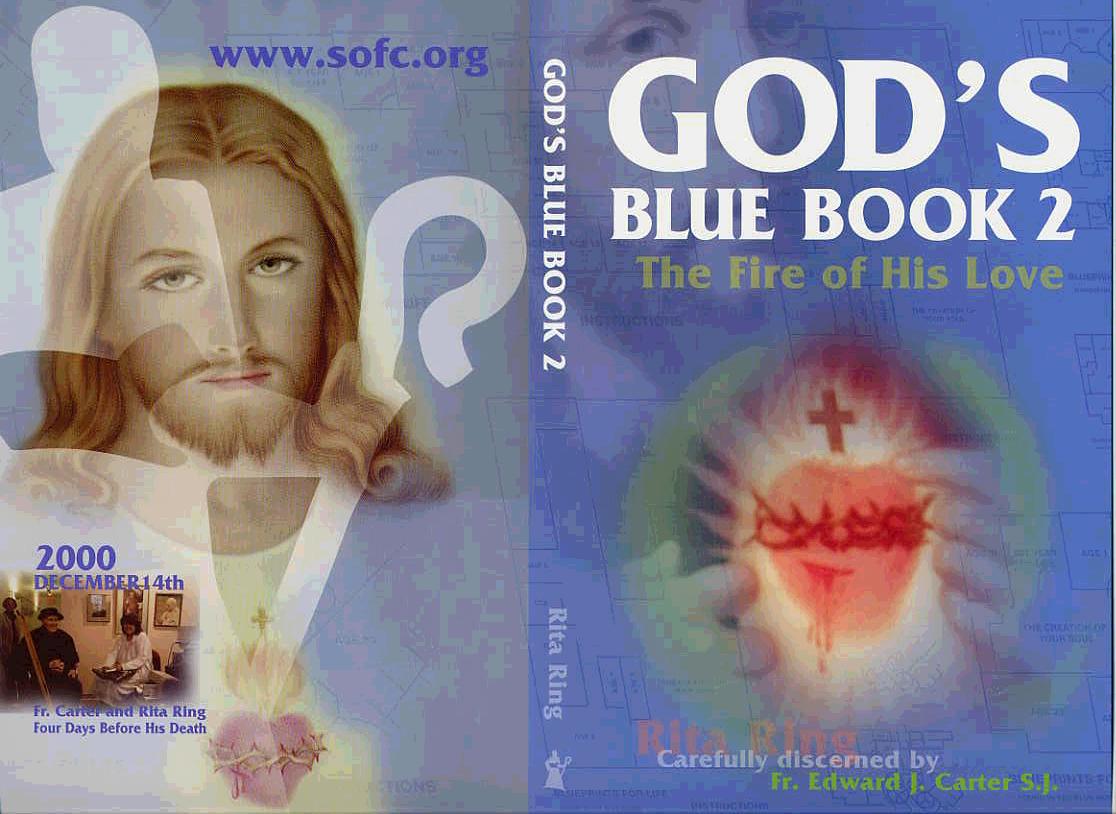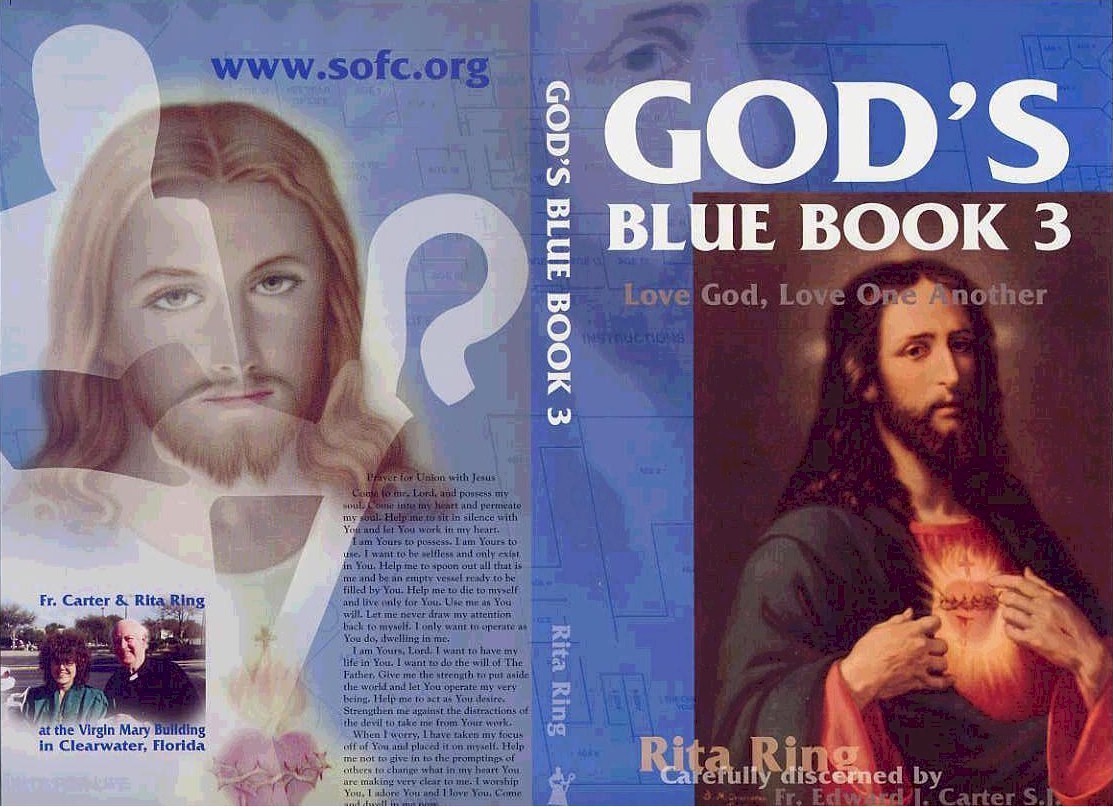 We need to order image rosaries
and image blankets.

It's $900 per color for the image rosaries.

It is $1800 to order image blankets.

Pray really hard for a boy who died.

January 18, 2003

Jesus speaks: Pray —

I am Jesus, in the dark days of this year

I bring you My Light to show you the way.

Do not give into satan. If I call you and you

say no, think of all the souls that will not

be reached because you were too busy.

Your television shows teach a lesson of

violence and sick sex, I come, the Almighty

God to shed My Light on the troubled

earth.

I have called you to help Me. Will

you say no to Me when your earth is

so troubled. Are you tired and you say

to Me "I do not care, Lord, I am busy, if

God calls me, I tell God, No God, I am

too busy".

A boy fought for his life. He was not

taught by the media about the life hereafter.

He was too stubborn to listen to those

I sent to him and he said no to Me when

I sent some to speak to him.

Oh the day comes when you are

laid in the casket and your

curtain here goes down.

So many souls being taught the

violence of the stage—like a

way of life—it is drilled into

innocent hearts and God waits for

his beloved ones to come to Him —

for I am truly present in the Holy Eucharist.

Oh I cry to you —

Oh I cry Bloody tears —

Oh you watch your T.V.'s

like a way of life to follow —

Your babies are being

murdered in the womb.

Your children taught so

many sinful things —

Many deny that I am God —

I cry to you before it is too

late —

How precious to Me is the

soul of My beloved ones —

Oh I cry —

Your Mother appears and she

cries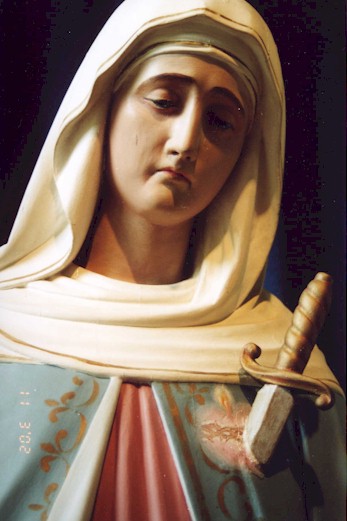 These are pictures from December 30, 2002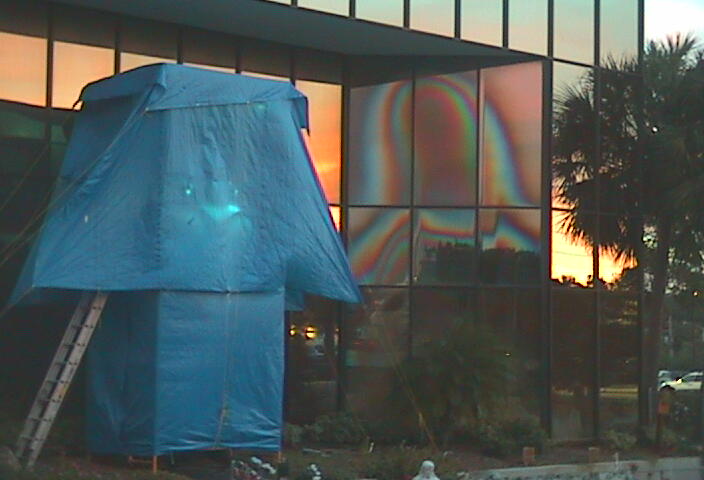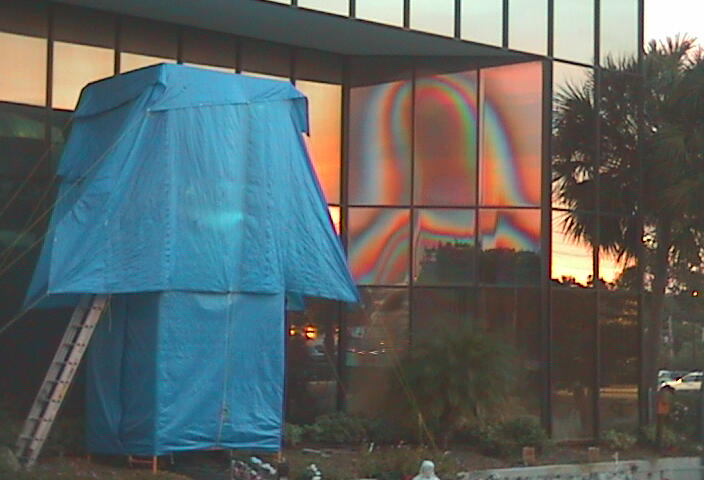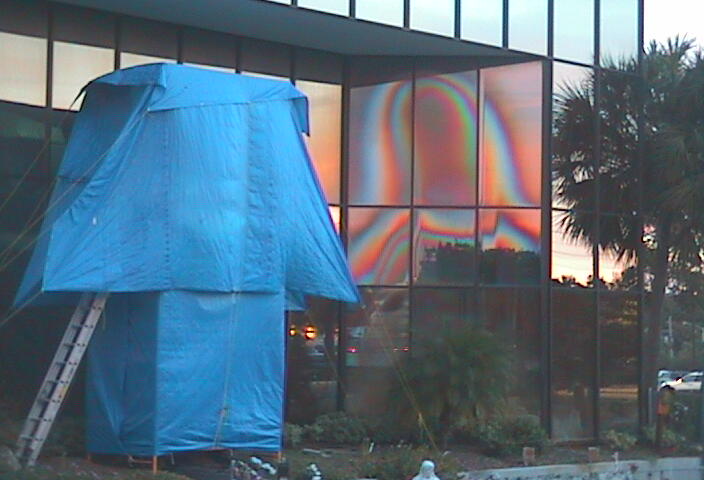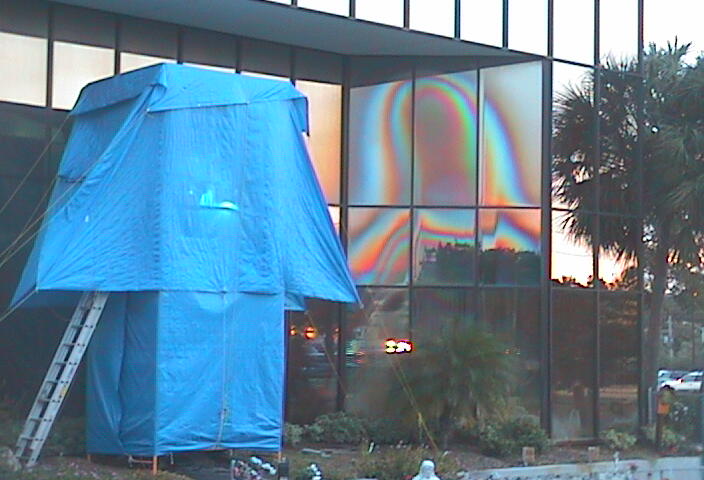 Jesus speaks: If these won't move you —
What will —
I call you to help Me —
Help Me reach My precious
souls —
I love —
I gave My life for —
You just have excuses —
days tick on, one by one
and soon the short time
you had on earth is gone —
Oh I love you so much —
Why do you hold onto your
days here —
I call when I call —
some count every fat cell —
babies die at five —
some at 19 —
I took Fr. Carter at the end of the
second millennium—an
Apostle of My Sacred Heart —
a priest—a child of My Mother
Would it have extended his life to
count his fat cells?—the very
hairs of your head are numbered —
you have made your bodies your gods —
I love you —
focus on Me and My life alive
in your hearts —
I am the way, the truth and the life.
I am Jesus, the Almighty God.
I LOVE YOU so
much—I gave
My life for you —
I AM God
---
---
---

Copyright © 2002 Shepherds of Christ.
Rights for non-commercial reproduction granted:
May be copied in its entirety, but neither re-typed nor edited.
Translations are welcome but they must be reviewed for moral and
theological accuracy by a source approved by Shepherds of Christ Ministries
before any distribution takes place. Please contact us for more information.


All scripture quotes are from the New Jerusalem Bible, July 1990, published by Doubleday.
Revised: January 18, 2003
URL: http://www.sofc.org
Contact Information for Shepherds of Christ
Email: info@SofC.org
---
Shepherds of Christ Ministries
P.O. Box 193
Morrow, Ohio 45152-0193

Telephone: (toll free) 1-888-211-3041 or (513) 932-4451
FAX: (513) 932-6791