Mary has requested that the daily message be given each day to the world. It is read nightly at the prayer service from her Image Building in Clearwater, Florida, U.S.A. This is according to her request. All attempts will be made to publish this daily message to the world at 11 p.m. Eastern time, U.S.A.

---

We acknowledge that the final authority regarding these messages rests
with the Holy See of Rome.

---
January 20, 2003
January 21st Holy Spirit Novena
Scripture selection is Day 5 Period I.
The Novena Rosary Mystery
for January 21st is Sorrowful.
Sidney Rosary
January 21, 2003,
(the eve of January 22)
Tuesday at 6:20 p.m.
Especially in honor of
the Message to the Earth.
Father Carter took this message
very seriously.
Father Carter and Rita Ring
are the only messengers for the
Shepherds of Christ Movement.
Nursing Home Videos
4, 6, 7, 8, 9, 10, 15 are available
and can be purchased.
The store in China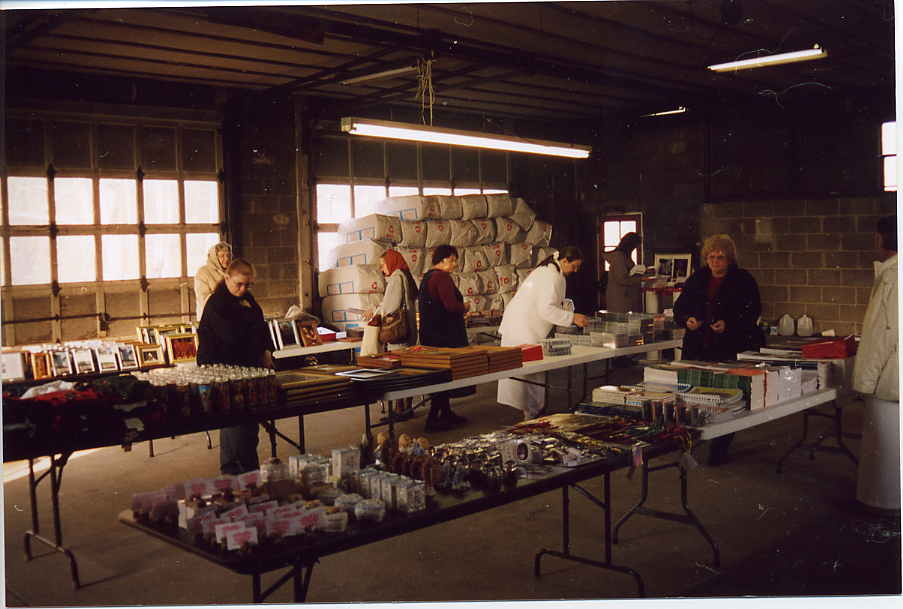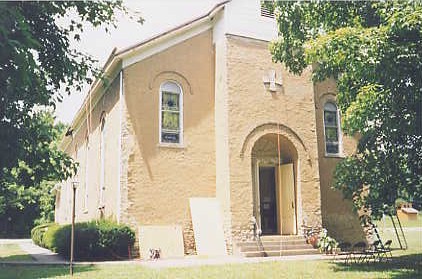 A Spiritual Bouquet
for Valentine's Day
Suggested Donation $2.00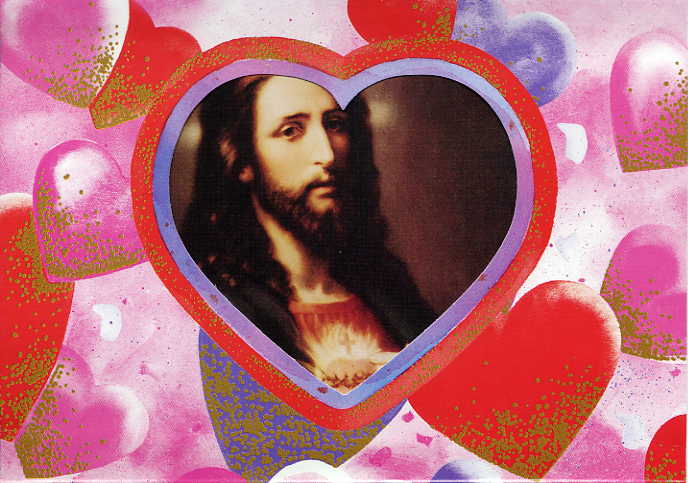 New Blue Books available
for $10 plus shipping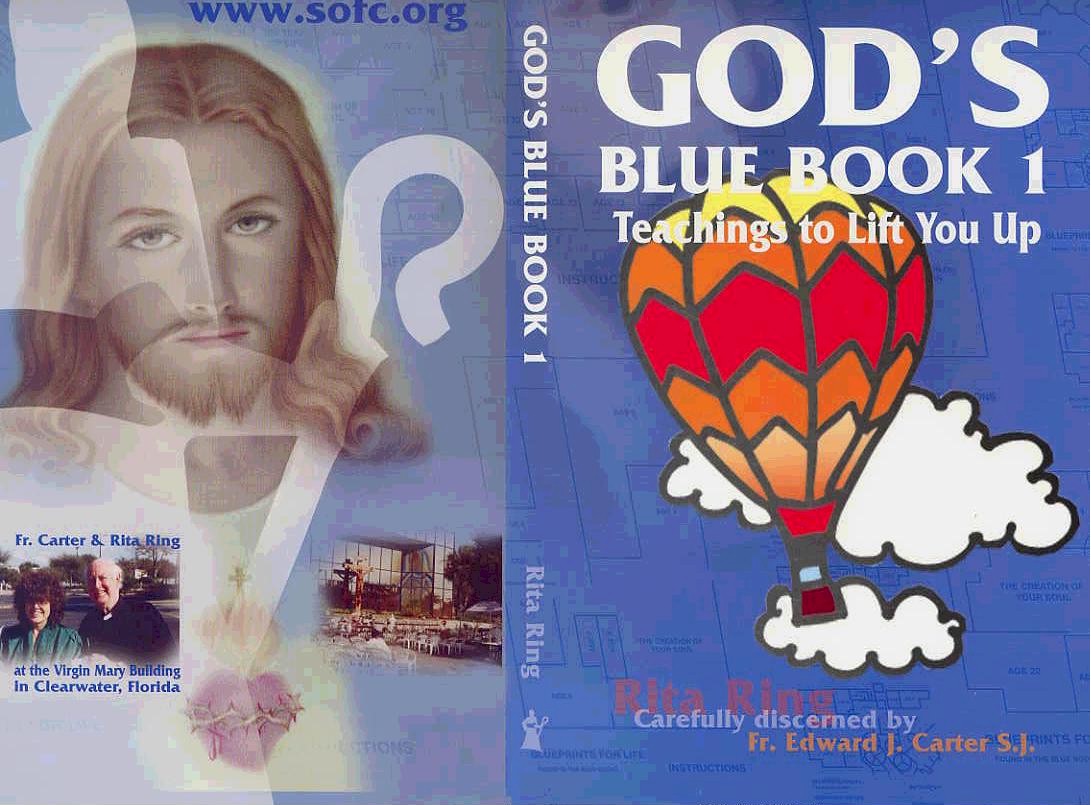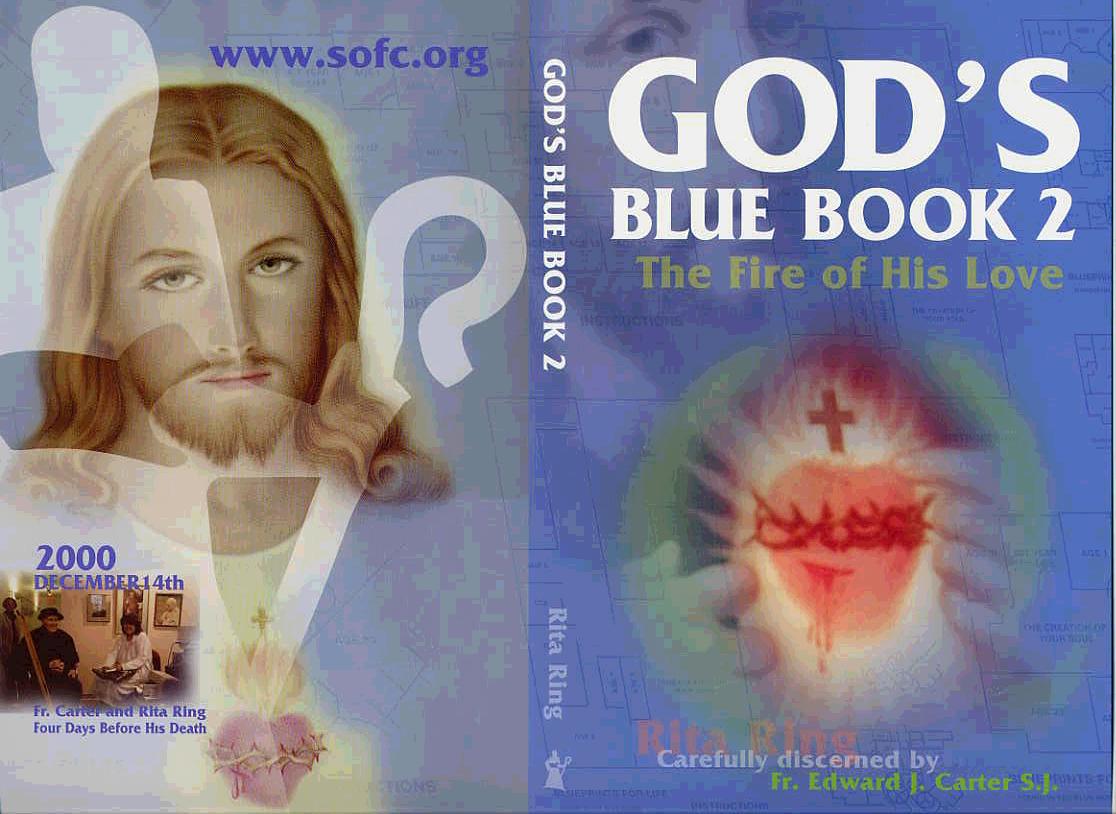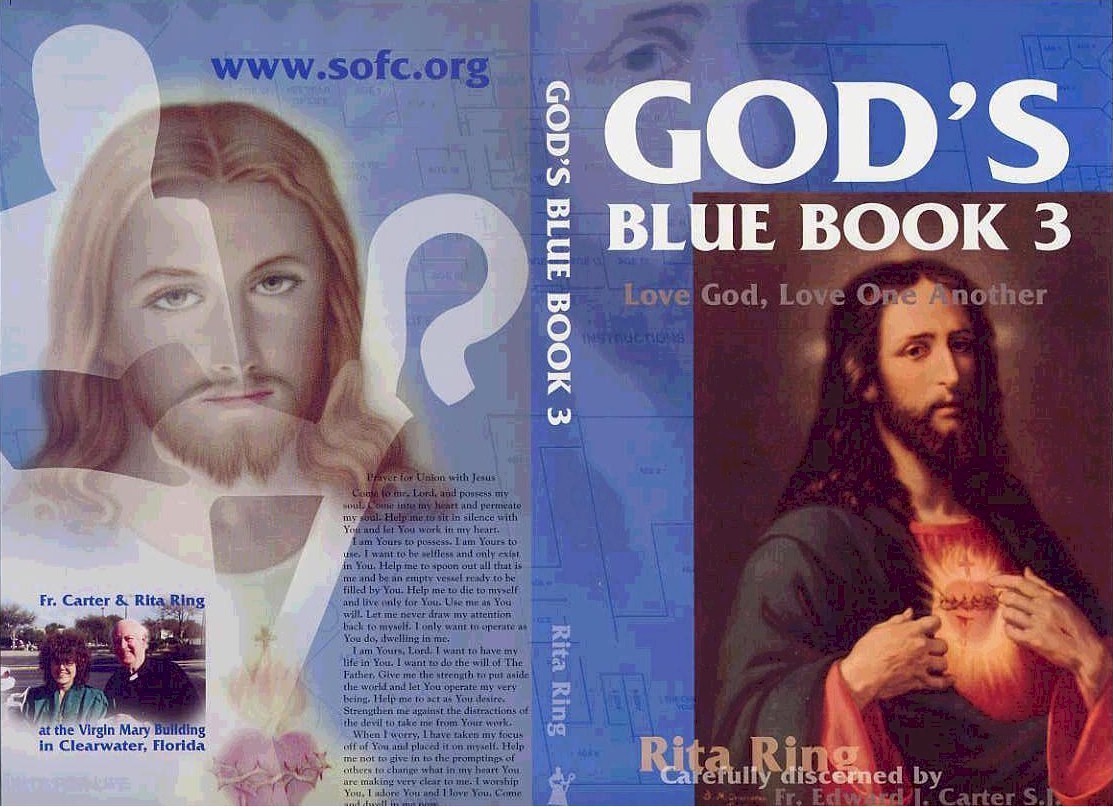 We need to order image rosaries
and image blankets.
It's $900 per color for the image rosaries.
It is $1800 to order image blankets.
January 20, 2003
Messenger: You never know where you may be
today.
We can plan our life and think we
know everything that will
happen and then ——— a
surprise.
We live in a world that depends on airplanes
and cars to get us around —
some have technical difficulties —
We live in a world where the
elements can stop us in our path.
We have bodies and even though we
may eat right, exercise and
take all our vitamins sometimes
a 45 year old man is killed on
the way to work in an automobile
accident.
Some times a person that appears to
be in great health one day, has
cancer the next day —
What about the 19 year old boy who
just died or the funeral I attended of
a three year old that died from
Children's hospital —
How can we murder those little babies
in the womb —
look how we even know and love
deeply a little two year old.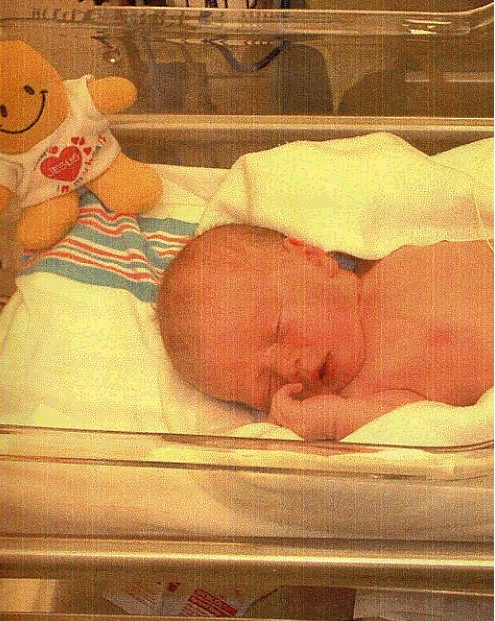 January 20, 2003 message continues
Messenger: The precious little ones, Mary talks about,
created by God, so uniquely special
and then some are jerked from
the mother's womb.
Oh my God, I cry for the loss of one
precious soul —
Life here is so very temporary —
God gives us so many gifts —
I remember in 1993 we went to
San Diego — it was August 16, 1993 —
as I traveled on the plane I got
this message —
Message given August 16, 1993
Messenger: Dear Jesus, Please come to me and write to me now, I really need to be alone with You and hear Your words, please talk to me.

Jesus speaks: My dear child, put your fear and anxiety aside. You are coming for My truth. I am the Truth. I live in you and you are watered by My words of truth. Deception is very troublesome to you when you live in My truth. On any scale deception is not at all funny. I know you cannot watch a movie anymore, it is not of God. Do not give in to the ways of this world. Feed yourself with only that which is of Me. Turn your entire life over to Me, trust in My ways and make them your own. Read and reread each letter, go back to your old letters, know them by heart so My words and thinking will become engraved in you. You must speak from My truth. You must be filled with My wisdom. You must not falter or wonder, but be confident in these words I write to you. My work for you is to speak My truths. You must study them and know all I have taught you. Those are your lessons. All that is not of Me will become so foreign, you will want only to choose My way, but you must teach yourself with My letters. I am the WAY, the TRUTH and the LIFE and he who abides in Me will have the light of life. The life I give you is not of this world. It is rooted in My words and My truth. Only I can teach you My truths. This world is so full of error. Unless you keep constant in My teachings by reading My words, you will go astray. My words are the food by which you are nourished and fed. My words are your drink, they are your food, they are your all. You will run and not grow weary, you will fly like an eagle. Joy will abound in your heart and you will know that true joy comes only from Me. All other joy is momentary. My joy is everlasting and full to the brim, You, My child, can have this joy if you stay fixed in My words. Savor them and decipher all their meanings for you, this is your truth, this is your victory over Satan's lies. This is how you will help others to know Me. Your instructions are very clear, My child. STUDY each letter and try to understand all of its contents. They are words meant for you so you can speak these truths to others. It is not by chance you were chosen by Me, My child. You are a teacher, you are convincing in all you believe in. Believe in these letters and memorize My teachings until they flow from you as from your very soul. You must put aside your doubts now. Keep these letters by your side. Your life here will be always put into perspective. You will not get caught up in foolishness, or worry for any reason. I AM HE, I AM here. Your work is clear, study and learn My words so they become engraved in you. Speak of My words to all. I am the Way, the Truth and the Life and you are My messenger. I speak the truth to you that you will speak the truth to all. No time to wait, time is so short. Be busy studying My teachings now. Keep them in your purse, underline and read them again and again. These are not just for you, they are teachings of My love for all My children. Each child needs to be told about My love. Reach as many as possible through your speech. I am by your side, giving you what you need. The crooked ways are made straight, the weary are sent away in rest. Your voice will be My tool to reach many. Make yourself like jello. I will form you into what I want you to be. You must remain formless and be molded by Me. I am this close to you, My child. You will take some knocks, but you will be the key to unlock many doors. Use you I will, let all busy things behind. Focus on Me at every moment. This is My desire for you to speak My truth. I will be with you, little one, do not be afraid. I will tell you the way.

Messenger: Oh my Jesus, how You want me to do this I do not know. Show me how it is to come about or put me somewhere and I will now study Your words for me. For He made me humble and taught me His ways, which are the only ways to go. All other ways are not of any account. His way is the way to victory, the cross that leads us to glory, joy and peace in this life and glory and salvation in the world to come. He bound up my foolish ways and taught me His truths. My tongue was made clean, and my heart was full of His love. He cast away my doubts and fears and filled me with the gifts of the Spirit. His light He shined deep into my soul and He washed me in His Blood and I was made ready to do His work, an honor that I do not deserve, but long to fulfill for Him, my God, my All, my Jesus. Him I love and He has bestowed on me a great dignity. With love and respect He clothed me and made my broken heart and soul whole in Him. I am the fortunate one to know this one, true magnificent God. I bow in awe at all His greatness.

I am in awe at His love for us all. In our lowliness and sin He reached out and clothed us with dignity and showered us with His love and we were like the flowers after the rain, blessed by Him in His greatness. We are His children, Alleluia, Alleluia. Praise the Lord. Amen.

(
end of Message given August 16, 1993)




January 20, 2003 message continues

Messenger: It was over 9 years ago

I really wasn't speaking to anyone then
and the Shepherds of Christ Movement
hadn't started, neither did I know
Fr. Carter.

I had written the letter to Jesus 1992
asking Him October 5, 1992 if He
would write a book to use
my hand to do it.

Jesus told me He would.

I never really knew I would be speaking
and writing like this — my
life was spent on math — my degree
in math — I taught in college part-time
for 16 years in one college and
three in another —

I loved Jesus very deeply — I searched —
I found in Him — my refuge,
my peace, my love, my security,
my all.

On December 17, 1991 when I received
this vision and this writing after
Holy Communion.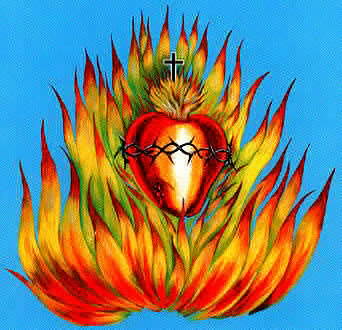 December 17, 1991 His Burning Heart
Messenger: I was alone in All Saints Church after Mass and Communion, in front of the tabernacle, when I saw the Sacred Heart. It was red around the outside, then a layer of yellow and then the brightest light in the center. I felt heat and it looked like an open furnace.

I thought about it all day and it instantly gave me peace and warmth in my heart. This is the purpose of these letters—to draw hearts to the ardent on-fire love of Jesus. I received the following message that day:

"Open your heart to the fire of God's love. He is ablaze in your heart. He wants to dwell in you and love you and others through you. Love God, yourself and one another and experience the fire set aglow in your heart and experience the warmth of His love."

end of writing about December 17, 1991
January 20, 2003 message continues
Messenger: I never thought that 5 years later
Mary would appear on the building
in Clearwater or that December 17, 1993
the first message would be published
and circulated publicly.
We went to Texas and had an
awesome time with the most powerful
prayer group and our printers.
The prayer group there started in the
beginning probably 1994. It is very
strong.
They have a very powerful Church there.
One thing I don't think we emphasize enough
is the grace God has promised
to outpour on the priest and
churches where the prayers are
prayed.
Jesus promised to those who pray the
Shepherds of Christ Prayer Manual
in their parishes He would turn them
into little cities of light.
I remember being called to a new parish
that was just beginning. They now have
a very strong Shepherds of Christ Prayer
group. Our Lord had told me to tell them
how important the Shepherds of Christ
Prayers were ad tell them how it would
help their whole parish if they
prayed the prayers.
When I went back three years later they
were praying a very, very large
number on their knees, before the
tabernacle, they had a lock-pad
so people could do adoration
24 hours a day. Some were crying
during the prayer meeting. I really
saw how God had gifted that parish.
Excerpt from November 4, 2001 message
Jesus speaks: To those who pray My prayers I
promise the following special
graces:
- A deeper understanding of the
Divine Mysteries through fervent
recitation of the litanies.

- I promise a deeper love in your heart
for your God and a deeper love
for your fellowmen.

- Those who pray the prayers fervently
will experience a deep union
in My Heart and My Mother's heart,
they will be given special insights
into My unfathomable love for men
and experience a thirsting within
themselves to want to help souls
through intercessory prayer and sacrifices.

- They will have a deeper love of the Mass
through this deeper consecration.
[consecration to Their Hearts]

- They will know Me more intimately.

- They will want to live their lives to
help save souls.

- They will have a deeper love for the priests shepherds.
- They will have a deeper love and dedication
to the Church. (I founded)

- They will want peace on the earth.
- They will want peace in their own hearts.

- You will experience a fearlessness the more
you pray the Holy Spirit Novena prayers
given to you.

- As you meditate on the scriptures you will
understand more fully the plan of
the Father to lead the souls into the
great Reign of My Sacred Heart.

- You and all who pray the Holy Spirit Novena
and the Shepherds of Christ Prayers will be
united in a deep oneness with each other
and the souls of the earth.

- The more you pray these prayers (both sets)
you will live in the truth as you
dwell in Our Hearts.

- You will be given gifts of the Holy Spirit.

- You and your family will be protected by
My Precious Blood and your families
will receive special protection
against satan from fervent recitation
of the prayers. (the Holy Spirit Novena
and the Shepherds of Christ Prayers)

- I promise to take you and the members of
your family in a special way
into My Sacred Heart. I will lavish
you in the fires of My love.

- The priests and the people of the Church and the world
will receive special graces from the fervent
recitation of these prayers. (both sets)

- I will unite My people in a deeper love
from the graces granted from
fervent recitation of these prayers.

- I give these prayers from My image site
in Florida.
I appear there daily as the Sacred Heart.
Some see Me, some do not, but there
is a special presence there.
My Mother appears there for her children.

- In the five years of her apparitions many
souls who have come have been
given special graces of conversion.
Many have been given grace to lead
them into a deeper love union with
God and the Blessed Virgin.

- The image site in Florida has touched
the world.

- I outpour great grace to those who come
to the site.

- There are tremendous graces of healing
granted to all who come.

- People who come rarely leave unchanged.
- The grace granted works in their lives and in
their hearts, long after they have gone.

- A reminder of their visit only need be given
and they experience a memory of
that moment.

end of excerpt from November 4, 2001
January 20, 2003 message continues
Messenger: Fr. Carter took this message
very seriously
A message for the Earth from Jesus
January 22, 1998
I am the Good Shepherd, these are My prayers, the prayers I give to help renew the Church and the world, all prayer chapters are asked to include these prayers (found in the Shepherds of Christ Prayer Manual). As My Apostles and Shepherds I ask you to encourage all existing Chapters to try to encourage all existing prayer groups to pray the Shepherds of Christ prayers. Encourage all Churches to pray these prayers. It is most urgent that the people of this earth concur with the Father's wishes to begin Prayer Chapters. This is an urgent request from the Good Shepherd. The flock will become one when they have given their hearts to Jesus and Mary. Encourage all priests to pray the Shepherds of Christ prayers. Your world will be lighted with great light as the people of this earth pray these prayers.

My promise is this to you My beloved earth: When you give your heart to Me and spread the devotion to My Sacred Heart, I will write your name In My Heart. I promise to give the greatest graces when you pray these prayers for renewal of the Church and the world and take all who pray them deeply into My Heart. The prayers I give will bring about the reign of My Sacred Heart and the triumph of Mary's Immaculate Heart. I am Jesus Christ, this is My message of January 22, 1998, Please circulate this message to your world. I am the Good Shepherd, I know Mine and Mine know Me and they follow Me. Grace My Shepherds, I will give you the greatest graces for spreading these words to this earth and to your Church. I love you, I am Jesus Christ, the Son of Man, it is the Plan of the Father that Prayer Chapters are begun immediately and the Priestly Newsletter is given to all priests. The Voice of the Good Shepherd speaks through it.

end of January 22, 1998
January 20, 2003 message continues
Messenger: The Mass was so powerful in Texas yesterday,
the people so very devout and holy.
It was a great gift to be there with
those so deeply united to Jesus
and one another.
We all went to Mass on Sunday and the
priest was so holy and all of us
did adoration and prayed so
deeply for souls at Mass, I
know Our God heard our
heartfelt prayers.
Yesterday we did two discs with the Blue
Book Reading — I told Marie it was
her special discs because she
was so special to us and Laverne
and Anna and Paul and all
who helped us.
The little ones were great too.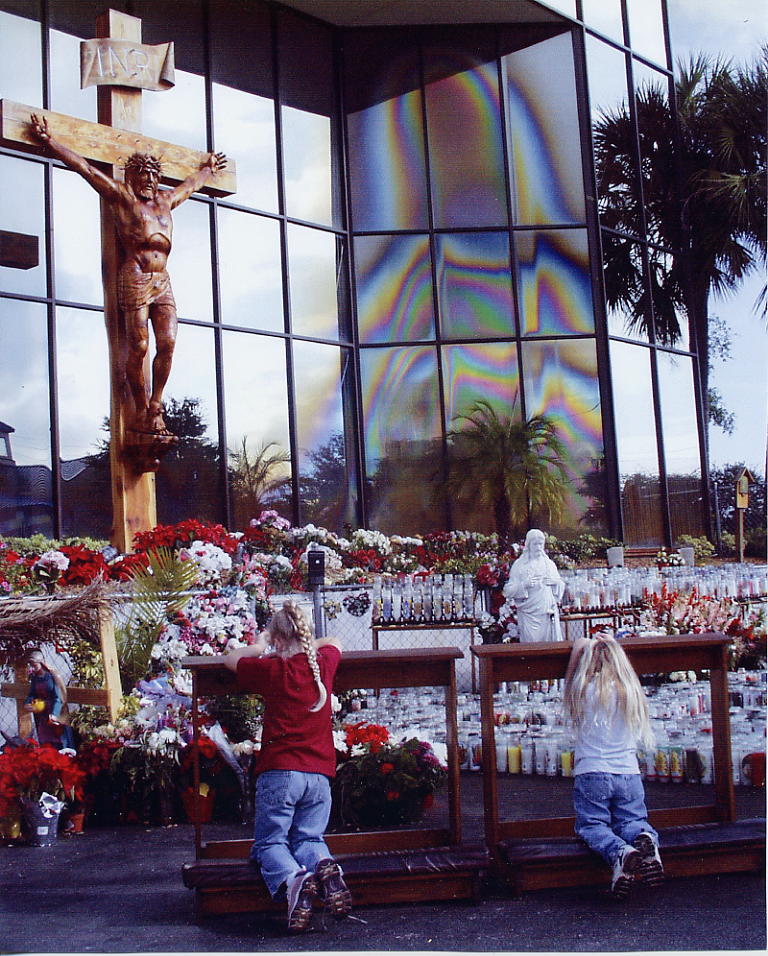 January 20, 2003 message continues
Messenger: Today our hearts are filled with joy
to know how deeply united to
God are the Texas group and
we thank God for all the Shepherds
of Christ Prayer groups.
Texas is a star and a light in the
dark night.
Grace, oh God, we pray for grace
for the souls —
alleluia and
our hearts soar so high and
we love Him so much and
thank Him for our gifts.
The Blue Book discs look like
this and can be ordered for
$10 plus shipping — they are
(1) Blue Book Readings BBII
January 17, 1994 - January 19, 1994
(2) Blue Book Readings BBII
January 19, 2003 - January 13, 1994 - January 16, 1994
January 20, 2003
Messenger: Oh I cry to Thee My God for I do not
wish the death of one precious soul.
In my anguish I knew His presence —
within me after communion,
I knew that deep union of
God: Father, Son and Holy Spirit
and my desire was for each
and every soul to be saved.
How precious is each and
every soul.
Oh God I want to pray so deeply —
Oh God I want to be so deeply
united to Thee —
Oh God my delight is to know
you more and more that is the
pleasure of my soul —
I live so deeply united to all of
heaven and my thoughts are
always of that complete fullness
of life I can have when I
go to heaven.
My life is lived for God.
I LOVE HIM SO Deeply.
At every Mass I feel the sacredness
of that Mass and I see Jesus
in the priest offering the
Holy Sacrifice —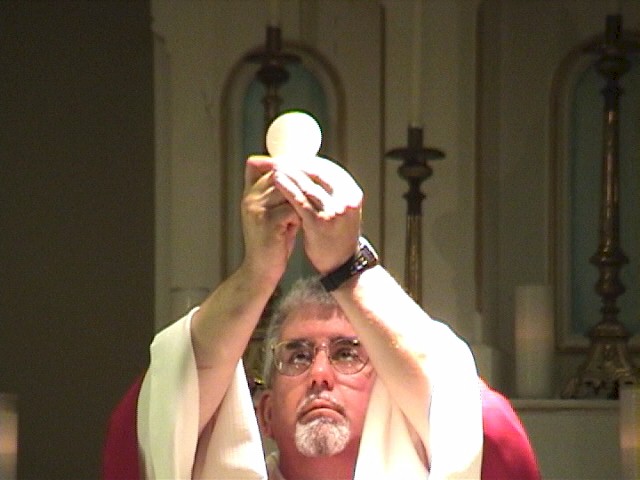 January 20, 2003 message continues
Messenger: I unite so deeply, I cry out — oh
God please outpour your
grace for the souls of the earth —
I want this, I am so one with God —
I want my offering to be so
pure united to Jesus' offering.
Oh how to describe the deep
insight of my soul and the pleasure
to be here at Mass and receive
my beloved God, the bridegroom
of my soul.
Oh God, I love you so much, I pray
so very deeply for the souls of
this earth.
Jesus wants Fernando and his family
to know how important they
are in this mission to help
save souls. Never give up.
God wants us to reach the
Spanish speaking people.
Little hand shakes, words spoken
and yet no one can ever imagine
the depth of our union in this
involvement praying for souls.
Oh please pray for our stores and
the Rogers and the
insurance on the Virgin
Mary building.
Oh God, please help us.
We need your grace —
Please outpour it for the precious
souls.
Jesus speaks: Oh I cry to you —
I tell you how important it
is for you to unite and pray —
How precious to Me is one soul.
Pray for My Apostle Paul,
I love him —
Pray for perseverance to your
vocation to this mission.
Oh My beloved ones I love
you so much.
---
---
---

Copyright © 2002 Shepherds of Christ.
Rights for non-commercial reproduction granted:
May be copied in its entirety, but neither re-typed nor edited.
Translations are welcome but they must be reviewed for moral and
theological accuracy by a source approved by Shepherds of Christ Ministries
before any distribution takes place. Please contact us for more information.


All scripture quotes are from the New Jerusalem Bible, July 1990, published by Doubleday.
Revised: January 20, 2003
URL: http://www.sofc.org
Contact Information for Shepherds of Christ
Email: info@SofC.org
---
Shepherds of Christ Ministries
P.O. Box 193
Morrow, Ohio 45152-0193

Telephone: (toll free) 1-888-211-3041 or (513) 932-4451
FAX: (513) 932-6791