Shepherds of Christ
Daily Writing
January 24, 2008
January 25th Holy Spirit Novena
Scripture selection is Day 8 Period II.

The Novena Rosary Mysteries
for January 25th are Jpyful.
Rita will be in Florida on
January 26 and January 27 at the
6:20 PM prayer services

Mary appeared to her on
December 17, 2007 and January 5, 2008
1 Year Ago Today
January 24, 2007 - After Communion 8:30 am
Received in about 15 minutes
Messenger: At every Mass we bring all of our
offerings in trying to serve God doing all things
for His honor and glory — We lay down our lives —
united to Jesus at the Holy Sacrifice of the Mass.
God has taught us the importance of the
Mass, as members of the body of Christ — we come as
great intercessors to worship, love, adore, honor and
petition our God for our needs and for the sake
of souls. We love the souls more deeply every
moment of our lives.
Our participation at Mass as a member of the body
of Christ — a baptized Catholic is so important to
our lives and the lives of the Church and the world.
It is so important our realization of this at Mass
we pray for the priests, the Church and the world in
the prayer chapters, but our awareness of daily
Mass and our participation at Mass praying for
the priests, the Church and the world is so important.
Our lives lived every moment so identified
with Christ is a constant offering through the
morning offering, praying to the Father, united to Jesus,
in the Holy Spirit united to the angels and saints
and the souls in purgatory — through the intercession
of Mary —
We pray so very deeply — giving our lives here below
for our own salvation some day and for the sake of
souls on earth and in purgatory.
Our awareness of the heavenly banquet is so
keen — our thirsting for the beatific vision for all
eternity and our ever growing love of God and of
souls is why we live.
Love is it.
Growth in the ways of being more likened to Him
creatures of love. Permeated with the love of the
Holy Spirit — His Spirit filling our souls to be as God
desires us to be every moment of our lives.
Our life is a sacrifice — an offering to the Father,
in the Holy Spirit — so united to the Holy Sacrifice of
the Mass going on around the world.

Our lives are harmonious — with order and love
despite the disharmony of this world that surrounds
us — we are living the Word of God so deep in our
soul — His Word is alive in us — we are one with
God so deeply — So actively united to the Holy Sacrifice
of the Mass being celebrated around the world.
We are one with each other in a special way giving ourselves
especially to the pure and holy Hearts of Jesus and Mary.
One in Their Hearts — purity
One in the body of Christ — strength
harmony
accord —
like the parts of a body are one, finger, toe, etc —
We are one — His precious creatures —
Jesus shed His blood for
Spreading the devotion to the Sacred and Immaculate Hearts —
Helps us to be more one and holy — offering a
more pure sacrifice of our lives given
(laying down our lives for God).
This sacrifice IS doing our work.
It is our offering —
It is living our lives as He wants us to in love.
Living according to one's vocation — mother, husband,
son, daughter, elderly in a nursing home —
tiny tot, religious — serving the Church through
a life of marriage in a special way to Jesus.
Shepherds of Christ
to help foster one to lead a deeper life of intimacy
with God — being the spouse of Jesus —
being one with God's precious people —
serving and loving
forgiving and being like Jesus
interceding in our lives given for God's
precious souls —
we are always on mission
It is our lives given —
doing the Father's will - in love.
Praying — praying as intercessors in the Shepherds of Christ
Movement for the priests, the Church and the world
spreading the consecration to the Hearts of Jesus
and Mary — as Mary asked for at Fatima —
and the bishops have responded —
answering by asking for
Newsletters — centered in consecration
Prayer Manuals for prayer chapters
praying for the priests, the Church
and the world.
Fr. John's writings on the spiritual life
The voice of the Good Shepherd
The Word
Encyclicals
Popes, Cardinals, Bishops writings
Saints writings
Renound theologians - Balthasar, Rahner
Fr. John's prayer books
Authenticity
In Imitation of Two Hearts
Shepherds of Christ
a movement to help renew the
Church and the world
spread the consecration to the 2 Hearts
pray for the priests
We are the instruments —
The prayer chapters are a network of prayer —
Instructing our people to be intercessors
deeply united to the Mass all day — praying
for the priests, the Church and the world.
13th year — we have done this
10th year in China
24 hour adoration

6 prayer services a month
pray and sing
plead for mercy
beg for grace
---
Spreading consecration
to tiny tot, to elderly
all walks of life
Consecrating Homes
different languages

---
4 languages
School Rosary Program with Imprimatur
Morning Offering
Rosary Meditations

---
Teaching about gift of the Mass —
being intercessors
Apostles of the Eucharistic Heart of
Jesus
Time before the Blessed Sacrament
Every night for 8 years done
this format
6:20 prayers —
1) Yellow Book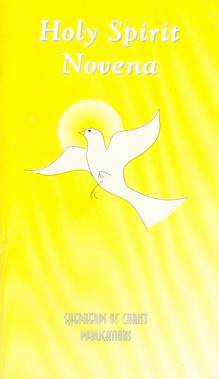 2) Red Book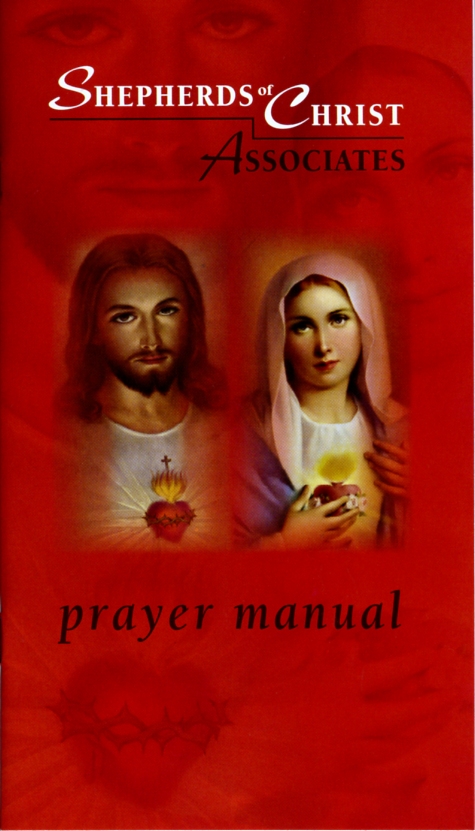 January 24, 2007 continues
Messenger: I believe consecration to the Hearts of
Jesus and Mary helps us live
out our baptismal vow more
purely and
unites us in greater holiness.
Peace
Mary is the Queen of Peace
Sent as a messenger at Fatima
(1) pray the rosary
(2) consecration
Angel before Mary at Fatima —
Blessed Sacrament
Blessed Sacrament has the power.
14 Year Ago Today

I Want Both Feet Off the Ground

January 18, 1994 4:40 a.m.

R. Dear Jesus, I am ready for Your work. I love You. I am sorry I didn't get to Mass because of the snow. I love You, Jesus.

Jesus: You mustn't feel that I am displeased because you stayed home. You need to be with Me at home just as you are in church. Focus on Me and My love for you and keep making Spiritual Communions. I am Jesus. I am present. I talk, you write. I am He Whose bootstraps you are unworthy to tie. I am He Who loves you intently. If you only knew a little of My love, you would be preaching about Me from a high mountain.

You are he that wants one foot on the earth and one foot in the air. One foot will let go, but the other is not willing. I want both of your feet off the floor. That extra security you hold on to, just in case--that is what makes you worldly. I demand you let go entirely. You will then be free in My love. You will soar! As long as you think you are doing any of it yourself you stop yourself from the total freedom of letting go.

So here you are and I am telling you in your heart to do something and you decide to ask someone else, or you procrastinate, or you want proof. I don't give proof! The beauty of total surrender is to have no proof and total trust in Him Who truly loves you! "Well, Lord, I know you are telling me this." Then, do it child! Let go! Feel the freedom of flying. You are totally free. I am running the balloons. You, child, let go. You totally surrendered to Me and at first you were afraid, but here you are flying and it is such freedom! Take in the sights. Be lighted on your way. Do you trust Me like that? If you don't, you are still in control.

The will of The Father I make clear to you. You want that security the world says you should have. The world is not secure. It is built on a sinking ship. It may look secure, but in one instant your ship could sink and if you are counting on yourself, what will you do?

I sail your balloon to heights you never dreamed possible. Let go. I run the balloon. There may be a little wind, but the freedom of sailing, of knowing you will never lose your way because Jesus is holding you up, what power Jesus has over all and He holds you up! If you go out on a limb for Him, He supports the limb. "Scary," you say? "Freedom," I say! When you trust your interior promptings this much, when you know God is this close that you will do whatever He calls you to, despite the world, that is freedom. You are My special messengers. The world is teaching some awfully sick messages. People are getting literally sick. Become selfless, let Me possess you so I can do what I need to through you.

The world wants you to have security, insurance, jobs that they consider safe. "Be sure you have all these things to be sure." Sure of what? That in one minute there can be an earthquake and it all is destroyed? You are not sure! I have all the power. You are so silly to think you are sure of anything in this world.

There is only one thing you can be sure of: I am Jesus, Son of the Living God. Put your trust in Me and then you are sure. You may not receive a reward in this world, but you, for sure, will receive a golden reward in the next.

Let go, My children. Seek after only the things of God. Do not store up earthly treasures that wither and fade. Store up heavenly treasures that never die.

Let go, My children. I am waiting for you to let go with both of your feet. Jump into the arms of Him Who saves you. You let go, I catch you. God is there to hold you up lest you stumble and lose your way.

You walk the road to My love. It does not go down the solid roads the world has built. It is a road suspended in the sky. To know Me is to let go. Get off that road that appears to the world as solid. You know an earthquake can split that road in half. Walk My road with Me. That may mean the road seems to be missing at times. But you do not have your ducks in a row. Minute by minute you follow a road supported by Me. What freedom! To trust in Me, to do My work with support from Me is so free, but so uncertain for your earthly minds.

I tell you in your hearts. The world wouldn't even hear that which becomes to you a command to obedience. I tell you to do such things. The more I possess your soul, the more it becomes Me acting out of you. You know you are doing things you would not have done before.

This is Me. When you beg Me to possess your soul, you let go and I take over. You don't need security here. You only need the inner promptings and the trust in your heart that God has spoken and you follow His command.

How can I minister to this sick world if you choose to keep one foot on what the world calls "solid ground"? I want to possess you. I want to operate from your very being. I want to be in constant communion with you. I want you to hear the pipeline to Me every second you breathe. You will do this when you let go. I need to have full reign to operate from you as I see fit. Believe Me, I will not be doing what you would do.

When you see yourself moving selflessly ahead, doing My work, no questions asked, when you are listening to your information from within instead of from without, then your pipeline is open and working. Your answers are in your heart. You search for your answers in a senseless world, while you cover up the answers in your heart. Let Me possess you. Be selfless, be unattached. Operate as I am telling you in your heart.

"But," you say, "Oh, how do you test it?" That is the world. The more you know Me, you do not even think. It is I Who operate you. You do not even deliberate. I just work through you and you see that what you did was a vital move in My plan. But you did not even deliberate much. You were pushed in that direction and you knew you had to do it.

Child, listen to your heart. I am calling you to quiet union with Me. Silence with Me. Let Me change you and make you open. Say the Prayer for Union with Jesus, then let go and let Me do My work. I need your total submission. Your security is not found in thinking. It is found in your heart, in being so attached to Me that it is I Who live and act from your soul.

I operate you like a little windup doll. You don't worry and fret. You just go. You ask no questions. You are selfless and unattached and what you achieve is the work of the Son of Man.

I am Jesus. I am God. I am He Who wants to possess you and use you. When I do something, I do not make mistakes. Quit trying to do it yourself. Let Me operate you. Let Me do it all. Get both feet off the ground and say, "Lord, Lord, I give you My all. You use me, You run me, You possess me. I am Yours." Die to yourself and all the things of the world. You are he whom I want to possess and use to do My work. If you continue to do it your way, it is your doing a so-so job. Let go and let Me do My work as I want it done!

Don't ask questions. Don't jump back to the ground and say, "Oh, but it got scary out there with nothing under my feet. I just wanted to stand on solid ground." My ground is all that you must walk. You do not have a choice. My life in you is like being suspended in midair. It only feels good when you have decided that you will let go, that you know in your heart that trusting in Me is the only way. What freedom, to sail the sky and never ever look for security!

This is life in Me. You can't go to the world. Life with Me is like this. Life in the world is sick. You can't go there. You don't let go so you are not fully here. So, there is discontent in your heart. One foot on, one foot off. Surrender, My child. Let go with both feet and don't question! I will lift you up and lead you on your way. I need you to do My work in this world. If you become selfless and let Me possess you, you will operate just as I want you to because I will be doing the work.

Don't look for security! Pray constantly. I am as close as your breath. I am He Who powers you. You will not falter for I will catch you on your way. Your only job is to let go and trust. Know I am truly here and you are never abandoned. I love you so. You are doing My work with all your heart and I am powering your heart. Let go. Living in Me is not the security that the world preaches. It is like being in midair and knowing I am by your side and will catch you. If you feel your life is like this, being in midair, you are doing a great job. But it is not you at all. It is I Who sustain you. It is I Who act from you. You are My precious ones. You, I love to My death! Trust Me. I died for you. I am your beautiful Jesus. I am your spouse. I am ever by your side and I love you with a heart on fire for love of you. Surrender. Let go and you will be free in the Lord!

R. Alleluia. And He made them His workers and they acted as He did in them and the world knew His love in mighty proportion through those who chose to serve the Lord. Alleluia. Our hearts are lifted to such heights in Him. His ways are secure!
Available for $750.00

Fatima/Clearwater Glass Statues available.

Call or go to China

1-888-211-3041

6015 N. State Rd 62
China, IN 47250

or call Clearwater

21649 US 19 N
Clearwater, FL 33765

1-888-321-7671
1-727-725-9312

Brand New Internet Store
---
---
---

Copyright © 2007 Shepherds of Christ.
Rights for non—commercial reproduction granted:
May be copied in its entirety, but neither re—typed nor edited.
Translations are welcome but they must be reviewed for moral and
theological accuracy by a source approved by Shepherds of Christ Ministries
before any distribution takes place. Please contact us for more information.