Mary has requested that the daily message be given each day to the world. It is read nightly at the prayer service from her Image Building in Clearwater, Florida, U.S.A. This is according to her request. All attempts will be made to publish this daily message to the world at 11 p.m. Eastern time, U.S.A.

---

We acknowledge that the final authority regarding these messages rests with the Holy See of Rome.

---
January 26, 2005
January 27th Holy Spirit Novena
Scripture selection is Day 4 Period I.

The Novena Rosary Mysteries
for January 27th are Glorious.
There will be a rosary
in Florida on
January 28th
because prayer is needed.
Retreat for Apostles
Starts Ash Wednesday
February 9, 2005 6:20pm
Continues 10th thru 13th
January 26, 2005
A GOOD husband and wife
Jesus speaks: A husband and a wife love each other
A husband and a wife work together
A husband and a wife do things kindly and
lovingly
When you treat people in the Movement
who are special to Me without
kindness you are doing this to Me.
A husband and wife usually raise children,
There are many sacrifices with children —
carrying them in the womb for 9 months,
nursing them,
feeding them,
changing diapers,
seeing for monetary needs,
education,
protection,
playing with playmates that are acting nice
and good morals —
and in later years
A husband and a wife see the whole family —
they never envision themselves alone —
they work for the good of the family
I have called you to be My special spouse —
You work in this Movement as My Spouse —
You see the whole Father's Family
You know to pray to the angels and saints —
You have a deep union with the Heavenly Father and
your heavenly Mother —
From all the people on the earth the heavenly
Father gave you the Virgin Mary building
and ask you to help
You are united to Me —
To the Servants and Handmaids — you wear My ring
You love the children
You are not selfish thinking about "yourself"
You are married to Me your spouse —
You are not in competition with others
You try always to do My Father's will
You do your work to please God
Your intentions are pure
A husband and a wife keep working together if
they want the marriage to work
Do you servants and handmaids see yourselves
as one (one person, singular) and not as married to Me with
the children of God to help to get to
heaven?
Mary is the perfect disciple
Mary is the handmaid of the Lord
Mary said yes to all the sorrows
you know them
I said yes to all the suffering to My
death on the cross —
I loved My precious souls —
We are the New Adam and
the New Eve your models
Can I expect any less of you as My
precious soul to see you are one
with the people of the earth —
the souls I died for and pray
for them
Holiness is in the heart —
Pray for faith —
Help with My mission
Be My Spouse —
There is always strength in this
Always be one with the Family
Loving God with all your heart
and doing My work.
Put selfishness aside
I am God
I can work miracles —
I want you to show Me you have faith —
Work as My Bride
That is the key
Work for the children —
parents with children run when
they get up at night — tend to
the skinned knee
Some people only think of themselves
It is a very lonely life —
They become afraid easily
They become selfish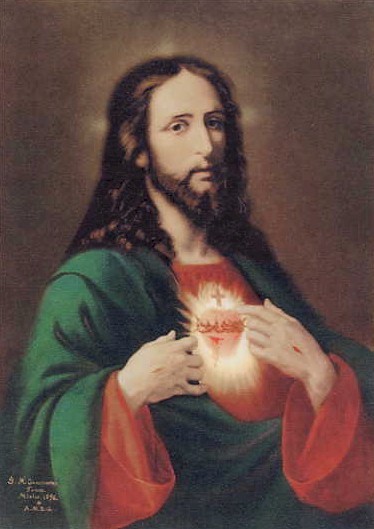 Prayer for Union with Jesus
Come to me, Lord, and possess my soul. Come into my heart and permeate my soul. Help me to sit in silence with You and let You work in my heart.

I am Yours to possess. I am Yours to use. I want to be selfless and only exist in You. Help me to spoon out all that is me and be an empty vessel ready to be filled by You. Help me to die to myself and live only for You. Use me as You will. Let me never draw my attention back to myself. I only want to operate as You do, dwelling within me.

I am Yours, Lord. I want to have my life in You. I want to do the will of the Father. Give me the strength to put aside the world and let You operate my very being. Help me to act as You desire. Strengthen me against the distractions of the devil to take me from Your work.

When I worry, I have taken my focus off of You and placed it on myself. Help me not to give in to the promptings of others to change what in my heart You are making very clear to me. I worship You, I adore You and I love You. Come and dwell in me now.
-God's Blue Book, January 17, 1994



A Prayer for Intimacy with the Lamb,
the Bridegroom of the Soul
January 26, 2005 message continues
Jesus speaks: Suffering is suffering
I have called you to be My Apostles,
Servants and Handmaids in
this mission
Apostles go out and help the mission
They see beyond themselves —
This is My Movement and I your Spouse
have called you to help Me
with My Movement.
Words of Surrender of a Soul
Today Lord, (today's date), I give You my entire will-

I give You all my liberties, I want to love and serve You as You desire.

I surrender myself to You.

I ask You to run my life.

I ask You to help me act like You, Jesus, and like Your Mother Mary.

God, this day I consecrate myself to You.

I am (name) , Your beloved child, guide me on my way now as I go about my day (or if in Church) as I leave Your Eucharistic presence.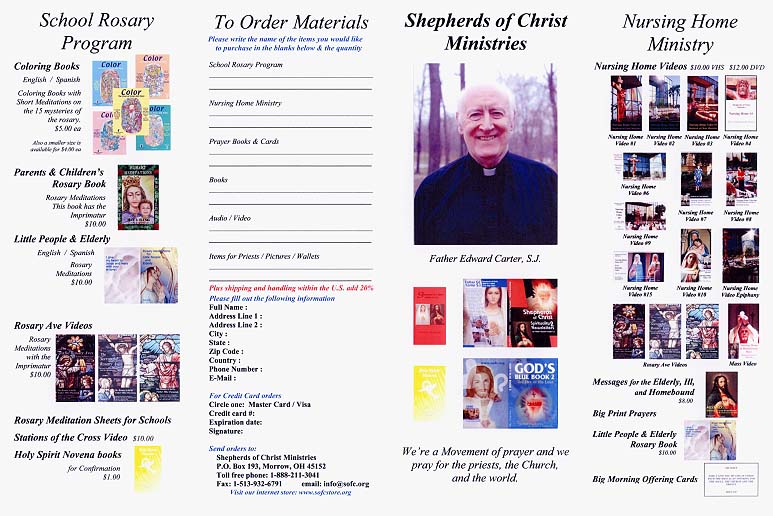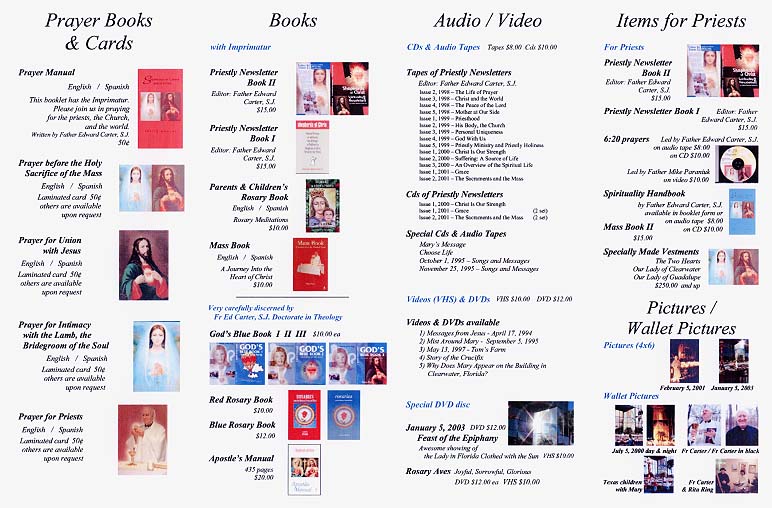 ---
---
---
Copyright © 2005 Shepherds of Christ.
Rights for non-commercial reproduction granted:
May be copied in its entirety, but neither re-typed nor edited.
Translations are welcome but they must be reviewed for moral and
theological accuracy by a source approved by Shepherds of Christ Ministries
before any distribution takes place. Please contact us for more information.
All