"As the People of God collectively experience the
death and resurrection of Jesus, so each of us
individually is meant to be living death-resurrection,
not sporadically, but consistently. It is true that our
share in Christ's resurrection will achieve its final
culmination only in eternal life, but we also possess
a very real share in Jesus' resurrection here below.
Our life of baptism, our grace-life, our Christ-life, is
now our life of resurrection. We live realized
eschatology. In a certain sense we are already living
the final things. We are already living eternal life.
There is no sharp break between this life and the
life we will eternally enjoy in heaven's beatific
vision. Whatever we experience here below in
Christ—loving union with God and with one
another, enjoyment of material creation, and the
rest—all this will be brought to perfect and
deepened fulfillment in eternal life. And we will
then be fulfilled to the degree we have died and
risen with Jesus here upon earth.
Our dying with Jesus, our suffering, has the same
thrust or orientation as did suffering and dying in
the life of Jesus. We have said that Christ viewed
suffering and death as a means to greater life. This
must be our perspective also. With an attitude of
love, we ourselves must be willing to bear with
difficulty, with pain, with hardship, in order to grow to
greater maturity in Christian holiness, and, at the
same time, to make ourselves more capable of
helping Jesus channel this Christic life to others.
Each of our acts is meant to be a kenosis or self-
emptying for God and others as we embrace in love
the Father's will. Each of our acts is meant
to be a preparation for, and a participation in, the
act of physical death. That time of our lives will be
our final kenosis, the final self-emptying. This final
act of physically dying is aimed at life, at
resurrection, just as are all the acts of mystical dying
which precede it. While such acts of mystical dying
bring us closer to Christ and to His life of
resurrection, the act of physically dying prepare us
for the state of full union with Christ and full
sharing in His resurrection."
"Every Christian act, consequently, has
imprinted upon it the image of Jesus'
death and resurrection. Whether we
laugh or cry, work or play, love or
open ourselves to be loved, leap with
joy or feel weighed down with
anguished suffering — whatever we
do in Christ is an act of death and
resurrection. It might seem strange
to say that Christian acts of joy,
of laughter, or of love, are
characterized not only by resurrection
but also by death —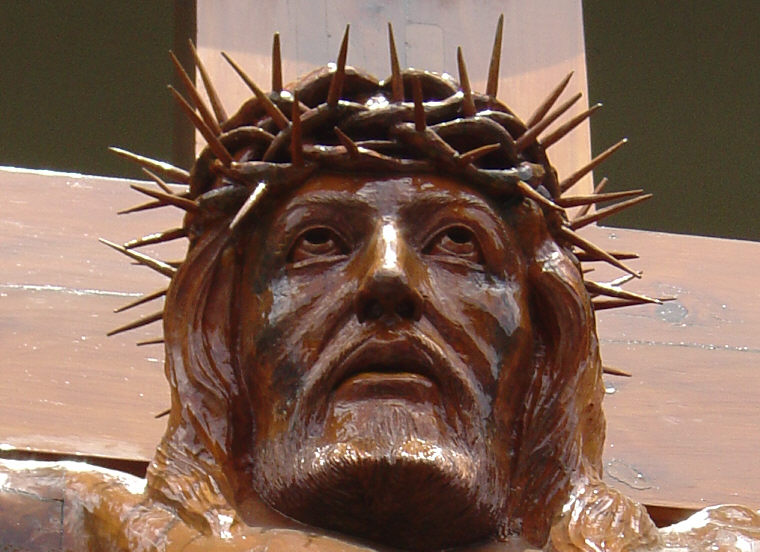 September 4, 2004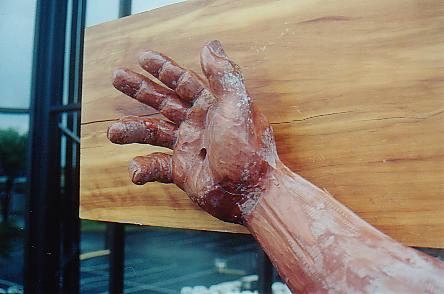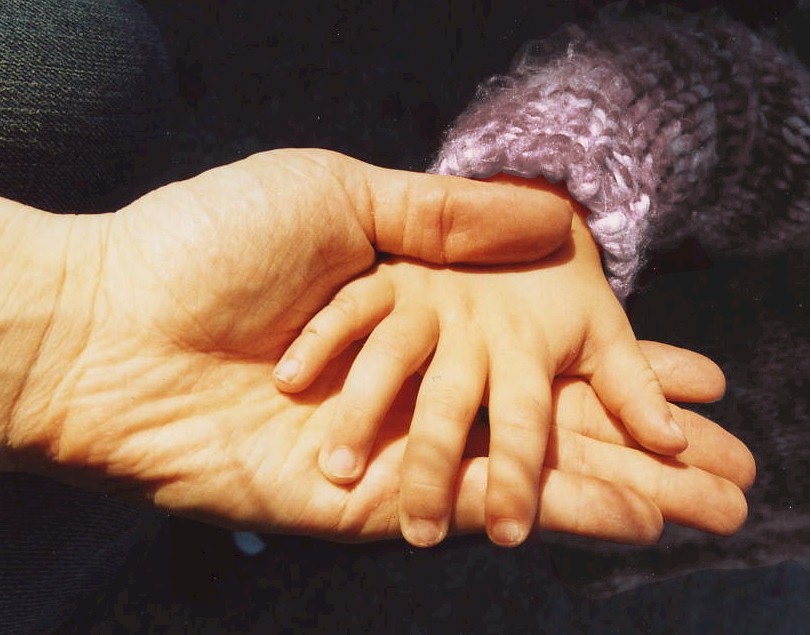 Jesus:
Come and follow Me — let your life
be a song of love and joy —
When I was hungry you gave Me to eat —
Naked you clothed Me —
Oh beloved of My Father — your life is
so short here and yet you hold onto
your whims and think they will
make you happy — Joy is in the
Savior — who is your God?
Do you work for vain glory?
Is your pride more important that
the Plan for why the Father
created you?
When asked to be as the Father desires,
are you selfish and unyielding
holding onto your worldly desires and
pleasures that take you away from
deeper intimacy with Me —
Pride is a killer for your spiritual
life —
The sins of pride —
Why are you not holy —
following in My footprints —
Let go of anger —
Be an empty vessel ready to be
filled with My love for you
Be a witness
Live to please your heavenly Father —
not focus on yourself —
Let your thoughts be thoughts of
victory as you live according
to the Father's will in love — helping to
build the Kingdom of God —
And a star shown above My
bed —
Oh precious one — I watch you - now —
I love you so very much — I give you
Myself in the Eucharist —
Oh beloved of My Father —
I love you, I love you, I love you —
Witness to others of My love —
Keep your eyes focused on Me —
Do not give into the negative thoughts
satan wants you to give into —
What are you thinking —
Rely on My Might — know I am
with you — NOW —
NOW — NOW
Fr. Carter continues
"For example, joyfully to love another and,
to be loved by another is a happy
experience, sometimes ecstatically so.
But even these joyful moments of love
involve their own kind of dying.
For to relate to the other properly in
selfless love makes me die to my
selfish self.
We should be aware that the suffering
aspect of our share in Jesus' paschal
mystery is directed toward the discovery
of the true self. It is aimed at
resurrection. We die with Jesus in order
to really find ourselves in Him.
We die to the self which is not the
authentic self in order to rise to the
self we are really meant to be.
What Thomas Merton says of
asceticism can also be applied to any form of dying
with Jesus. For Merton, asceticism is that active self-
purification aimed at "the recovery of our true self,
man's true 'nature,' created for union with God. It is
the purification, and liberation of the divine image
in man, hidden under layers of 'unlikeness' " (from
The Silent Life, published by Farrar, Straus and
Cudahy, 1957).
The Christian is meant to undergo an on-going
conversion. The Christian life is an on-going
process of turning away from the non-authentic self
to the authentic self. The Christian achieves this
authentic selfhood the more he dies to his selfish
ego, to his non-Christic self, and increasingly
becomes Christ, becomes more assimilated to Jesus.
This process of conversion to the authentic self in
Christ can also be viewed as a process of self-
liberation. The more the Christian dies and rises
with Christ, the freer he becomes. As he grows in
Christ he achieves a greater freedom to become
what he is meant to be. A person's freedom is a gift
through which he achieves his true identity, his true
self, the authentic fulfillment of his personhood.
When the Christian abuses his freedom, he becomes
less his true self. He diminishes the process of self-
fulfillment. The abuse of freedom is a turning away
from the authentic self to the false self. The more
one turns in this direction, the more enslaved he
becomes to his selfish ego. In the abuse of freedom a
person becomes less free.
The process of on-going conversion through
death-resurrection is a self-liberation which enables
us to relate in greater freedom to God, to one
another, to all reality. The life of the authentic self
in Jesus has structured within it relationships to
God, to one's neighbor, to the world with its various
temporal values, to all dimensions, of God's creation.
As we achieve on-going conversion and its concomitant
self-liberation, we also increase in the
capacity to relate properly to reality. We have a
greater capacity to live resurrection. We have a
greater freedom to open ourselves to God's love and
to relate more authentically in love to one another.
We have a greater freedom to love the world and its
values as we should. It is interesting to note, then,
that the one who can love the world more and,
therefore, is more capable of promoting its true
growth, is the one who is more free relative to its
values. On the other hand, the person who is
enslaved to the world's values, and in a certain sense,
then, seems to love the world, is really loving his
selfish self, and is less capable of contributing to the
real progress of man's world.
There are various ways we live the death-
resurrection of Jesus in our daily existence. There is
the practice of self-discipline which extends to a
person's entire makeup. There is the doing of
penance. There is also the practice of renunciation.
There is the proper endurance of passive sufferings--
sufferings which we do not actively
chose, but which come into our lives, and then it is
our task to relate to them properly and thereby
become more mature and loving Christians,
Christians who have grown in resurrection.
There is, finally, a kind of death-resurrection
which embraces both everything we have said
concerning ways of experiencing the paschal mystery,
and all we have left unsaid. We are speaking of a
general attitude of Christian selflessness. This
selflessness is the true self, the divinized self, the
Christic self. This selflessness is present in all we
do and experience in Jesus. It is present in every
Christian act. Whether we eat or drink, shed tears of
joy or sorrow, work or play, bask in success or feel
the weight of failure--whatever we do in a Christian
manner--demands this stance of selflessness.
Sometimes life with its diversified experiences
makes us more aware of the joyful dimension of the
human condition; at other times life makes us more
aware of the difficult aspect of being human. But in
either case, if we relate to life properly in a
Christian fashion, we are exercising selflessness.
This selflessness is love of God and love of neighbor.
This selflessness is death-resurrection. This
selflessness is losing non-authentic life in order to
find true life in Jesus."