Mary has requested that the daily message be given each day to the world. It is read nightly at the prayer service from her Image Building in Clearwater, Florida, U.S.A. This is according to her request. All attempts will be made to publish this daily message to the world at 11 p.m. Eastern time, U.S.A.

---

We acknowledge that the final authority regarding these messages
rests with the Holy See of Rome.

---
November 11, 2005
November 12th Holy Spirit Novena
Scripture selection is Day 4 Period I.
The Novena Rosary Mysteries for November 12th are Joyful.
Rita's mom died.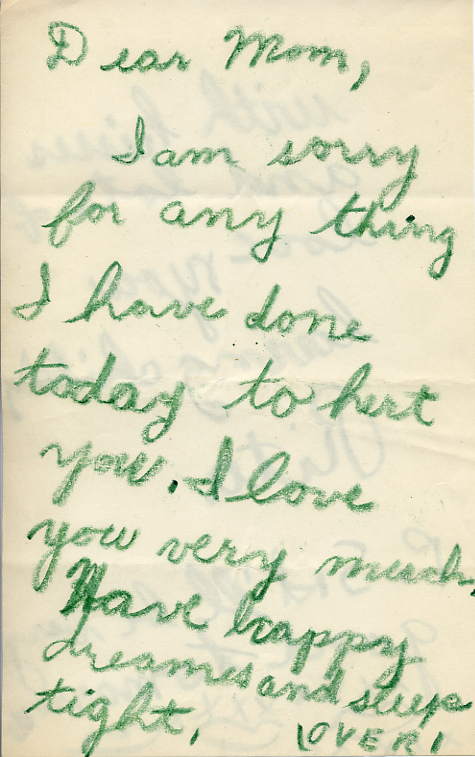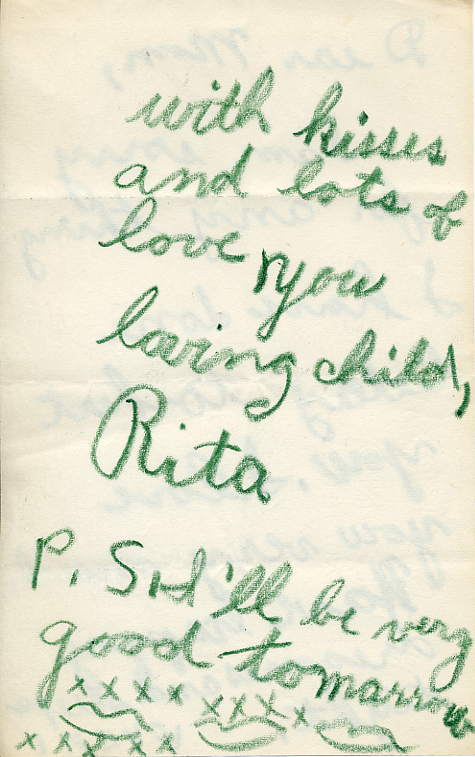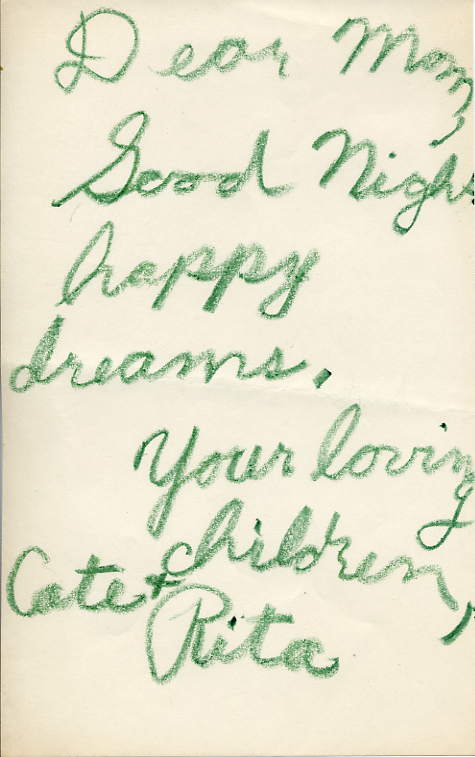 Pray for Jim who had heart surgery.
Pray for Andrew who has cancer.
Pray for urgent intention and all involved.
November Retreat
Mass Schedule
Monday - November 14th - 1:00pm
Tuesday - November 15th - 1: 30pm
Wednesday - November 16th - 1:00pm
Sunday 13th
Private Adoration 9:00am
Time for Mass of your own choice (not at China)
12:00 regular 13th Prayer Service
Commitments
Regina becomes a handmaid
Sunday Night
6:20 Prayers
Joyful Rosary Meditations (short)
Private Adoration

Monday 14th

10 Commandments Movie
Light Lunch
Talk about Egypt
Stations
Supper
Meditations on Mysteries of Light
Tuesday 15th
Talk about Rome
Light Lunch
Mass
More about Rome (Rome and Pope)
Dinner
Prayers
Passion Movie
Wednesday 16th
Special Synopsis
Fatima
Mary's Apparitions
Apparitions Around the World
Contacting World
End Retreat

November 11, 2005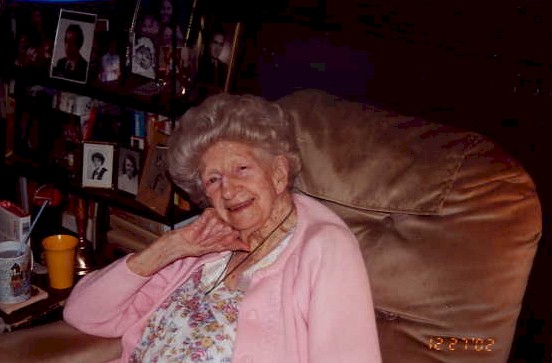 Wisdom 3: 1-6, 9
But the souls of the upright are in the hands of God,
and no torment can touch them.
To the unenlightened, they appeared to die,
their departure was regarded as disaster,
their leaving us like annihilation;
but they are at peace.
If, as it seemed to us, they suffered punishment,
their hope was rich with immortality;
slight was their correction, great will their blessings be.
God was putting them to the test
and has proved them worthy to be with him;
he has tested them like gold in a furnace,
and accepted them as a perfect burnt offering.

Those who trust in him will understand the truth,
those who are faithful will live with him in love;
for grace and mercy await his holy ones,
and he intervenes on behalf of his chosen.
Psalm 23: 1-6
Yahweh is my shepherd, I lack nothing.
In grassy meadows he lets me lie.

By tranquil streams he leads me
to restore my spirit.
He guides me in paths of saving justice
as befits his name.

Even were I to walk in a ravine as dark as death
I should fear no danger, for you are at my side.
Your staff and your crook are there to soothe me.

You prepare a table for me
under the eyes of my enemies;
you anoint my head with oil;
my cup brims over.

Kindness and faithful love pursue me
every day of my life.
I make my home in the house of Yahweh
for all time to come.
2 Timothy 4: 6-8
As for me, my life is already being poured away as a libation, and the time has come for me to depart. I have fought the good fight to the end; I have run the race to the finish; I have kept the faith; all there is to come for me now is the crown of uprightness which the Lord, the upright judge, will give to me on that Day; and not only to me but to all those who have longed for his appearing.
John 6: 51-58
I am the living bread
which has come down from heaven.
Anyone who eats this bread
will live for ever;
and the bread that I shall give
is my flesh, for the life of the world.'

Then the Jews started arguing among themselves, 'How can this man give us his flesh to eat?' Jesus replied to them:

In all truth I tell you,
if you do not eat
the flesh of the Son of man
and drink his blood,
you have no life in you.
Anyone who does eat my flesh
and drink my blood
has eternal life,
and I shall raise that person up
on the last day.
For my flesh is real food
and my blood is real drink.
Whoever eats my flesh
and drinks my blood
lives in me
and I live in that person.
As the living Father sent me
and I draw life from the Father,
so whoever eats me
will also draw life from me.
This is the bread
which has come down from heaven;
it is not like the bread our ancestors ate:
they are dead,
but anyone who eats this bread
will live for ever.
November 11, 2005 message continues

Jesus speaks:

I give you the gift of song.

Sing these songs for
joy in your heart.

A Song from Jesus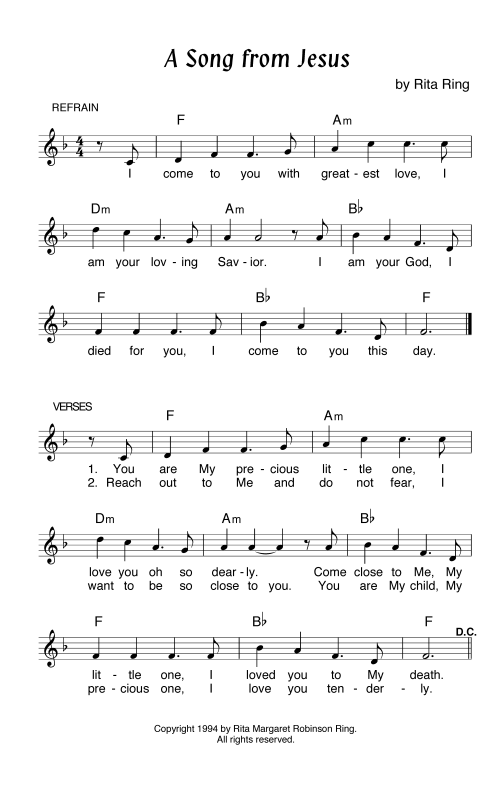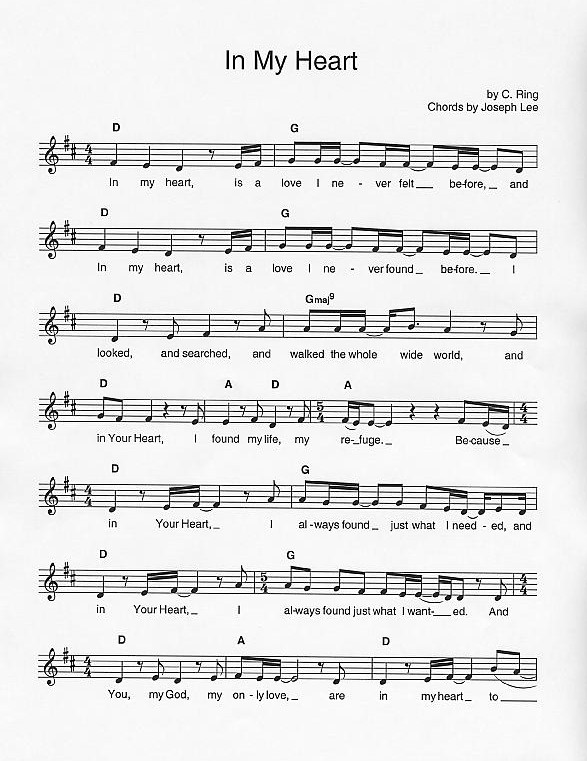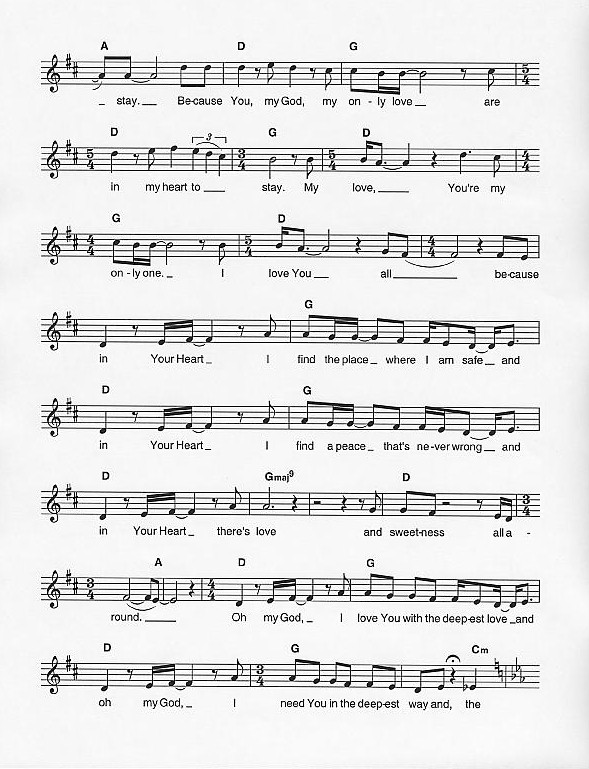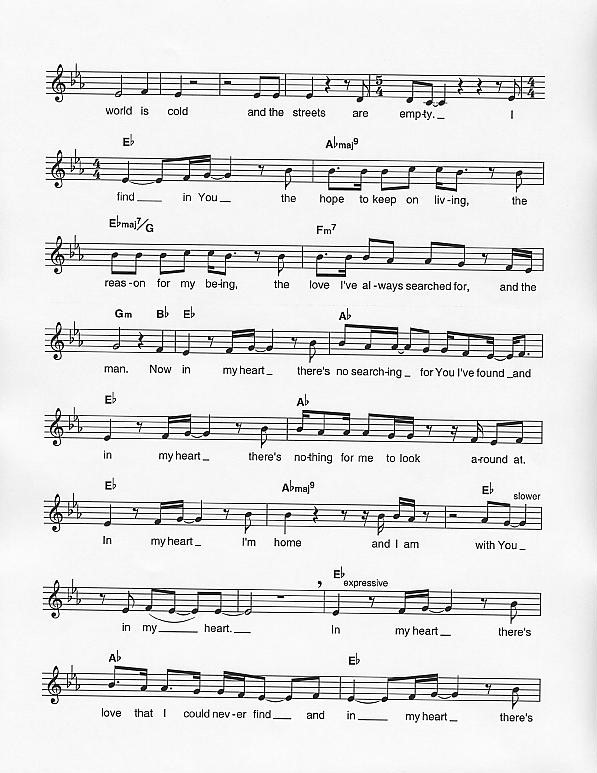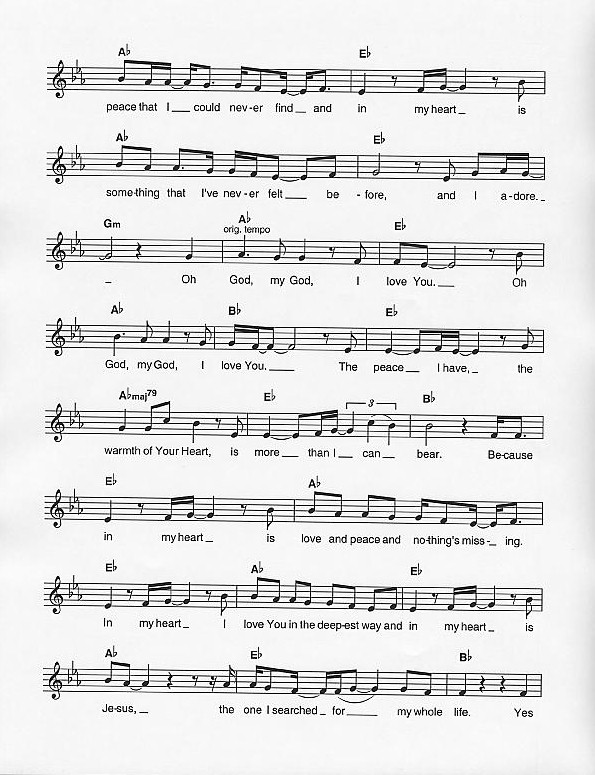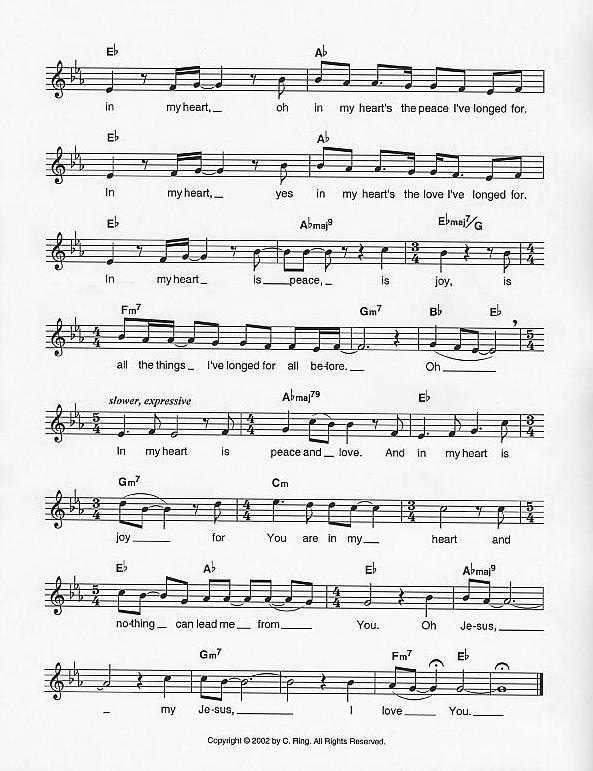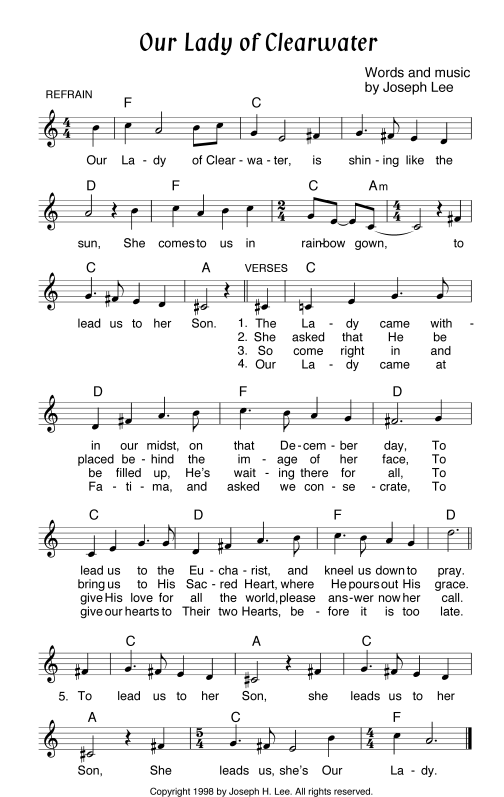 click for Song Book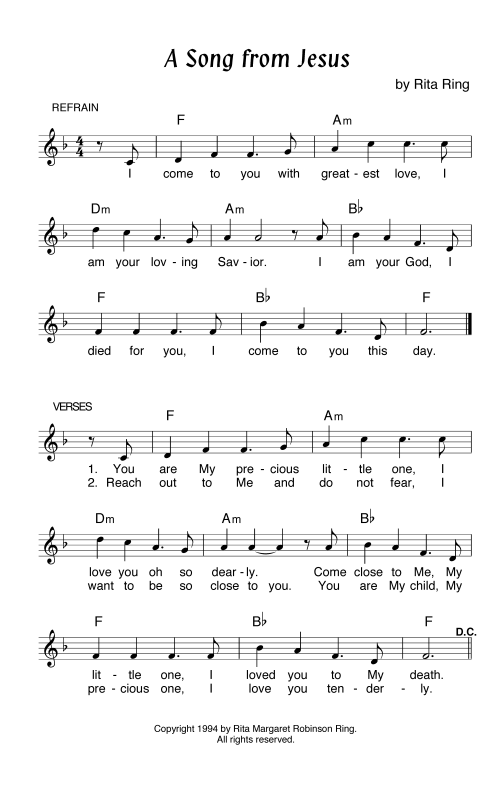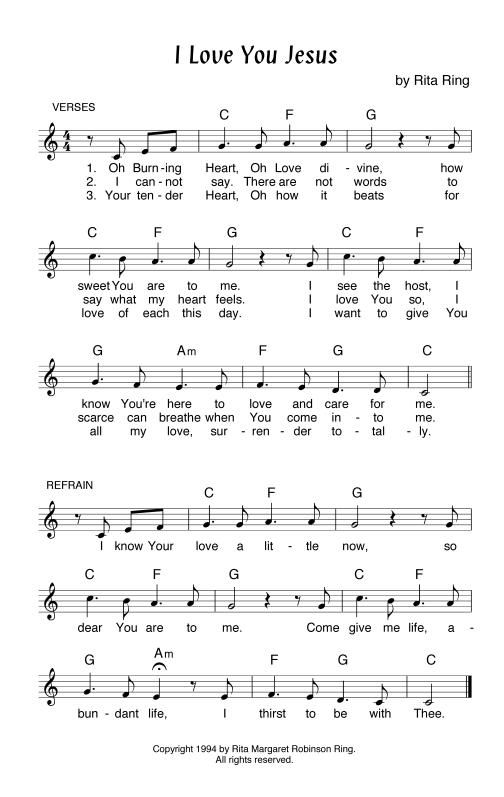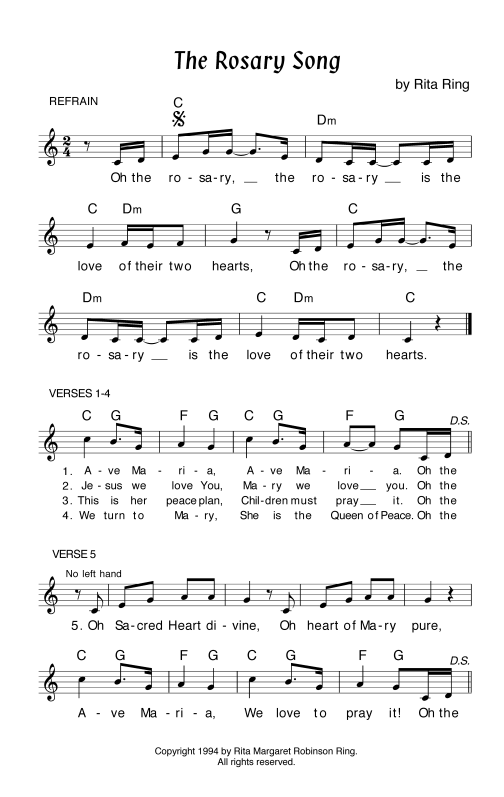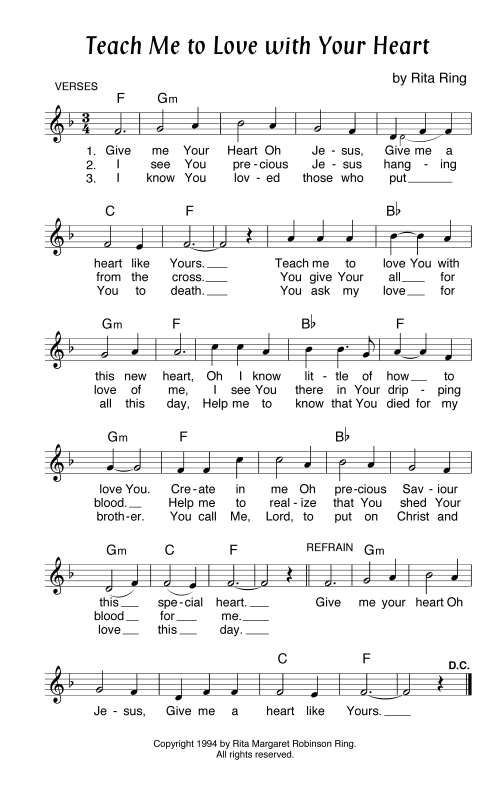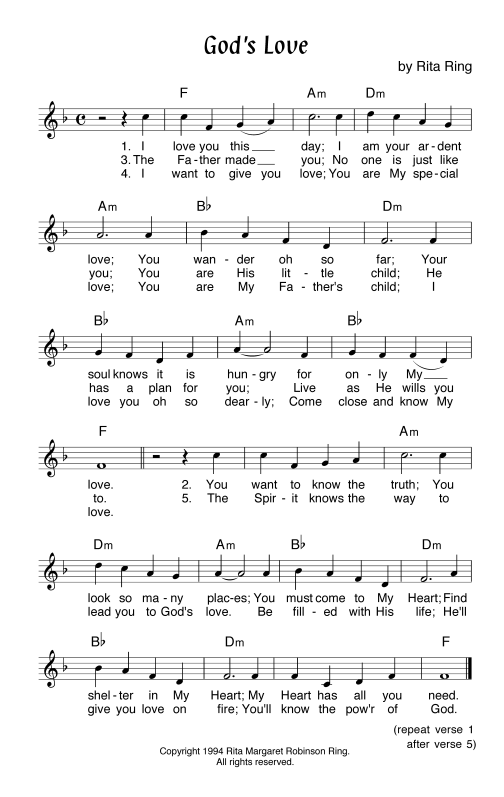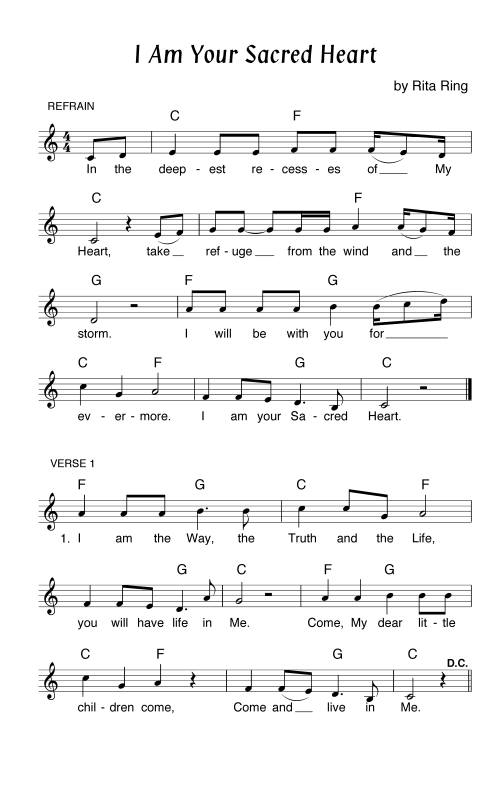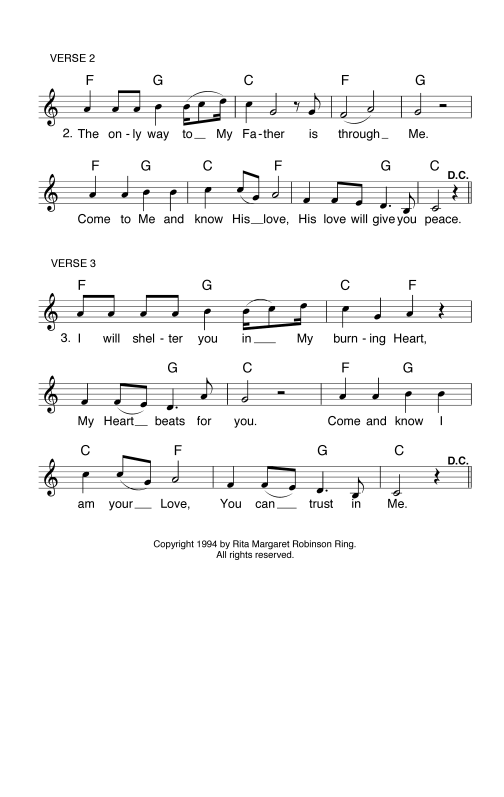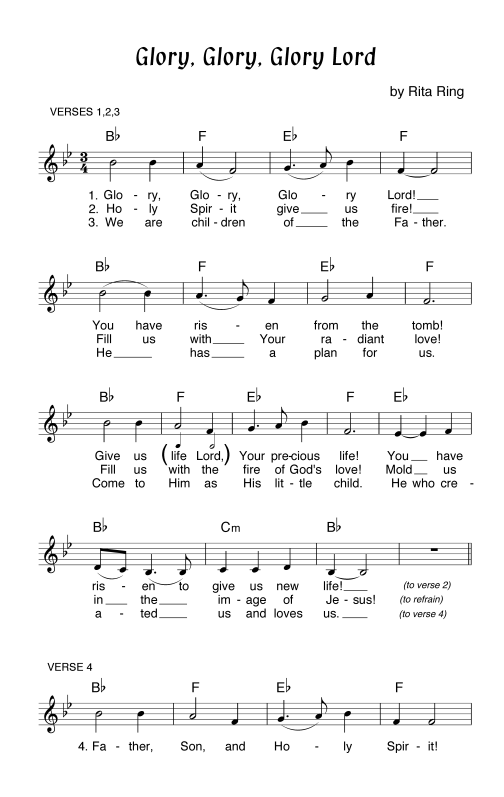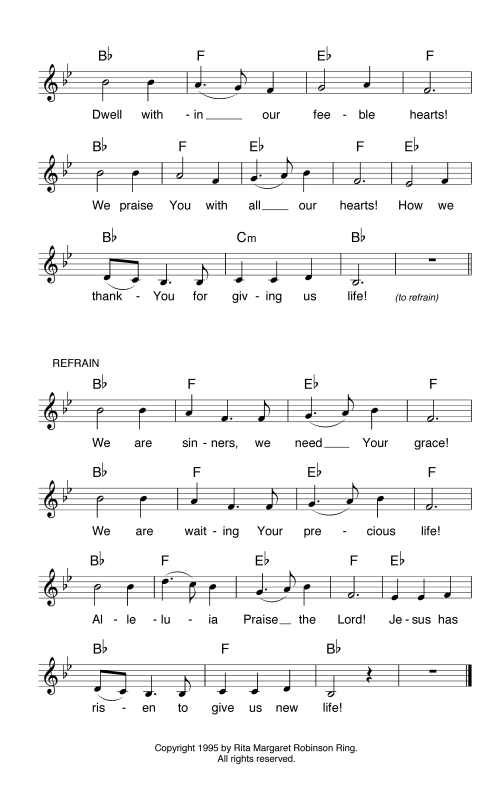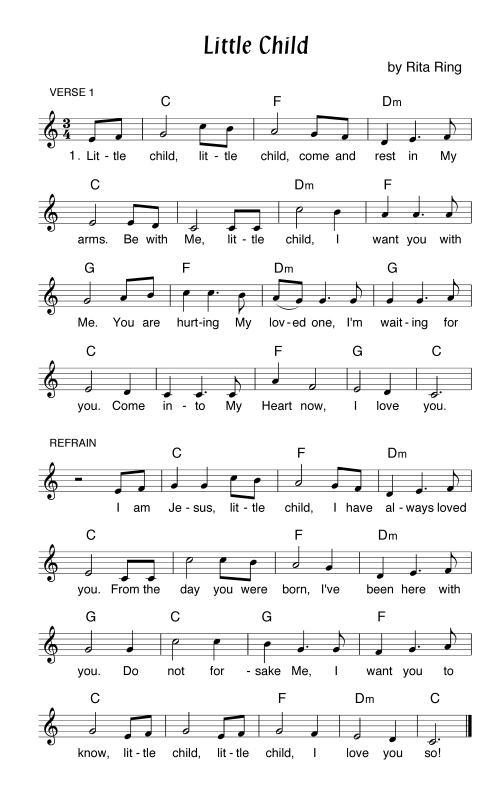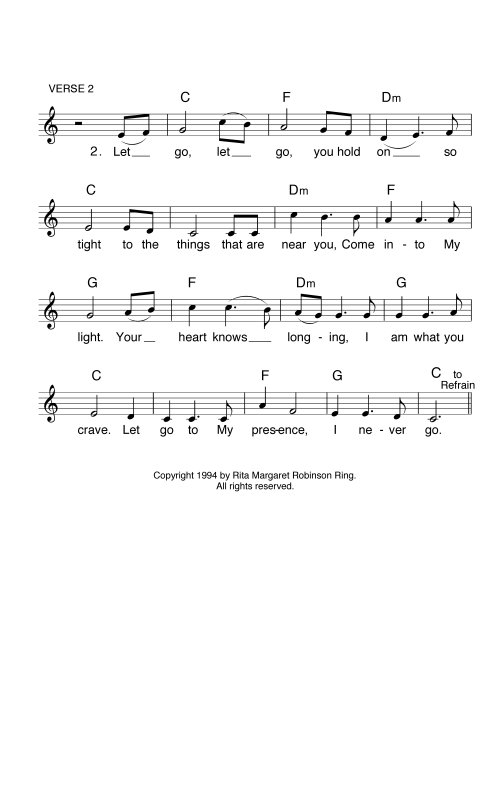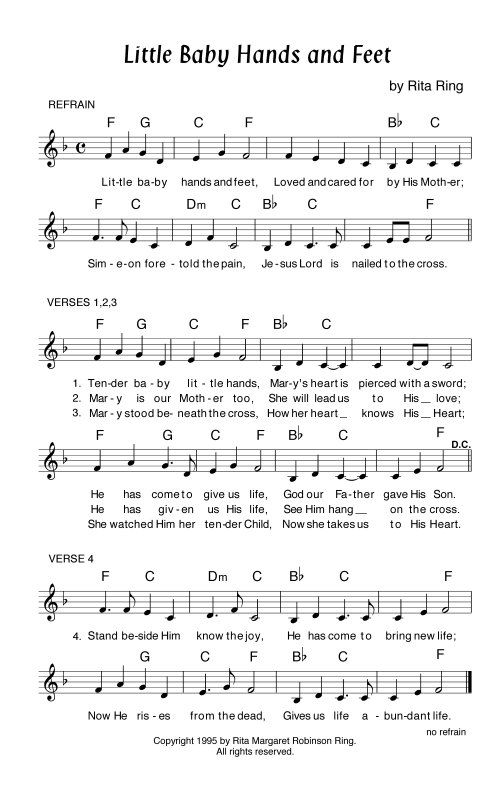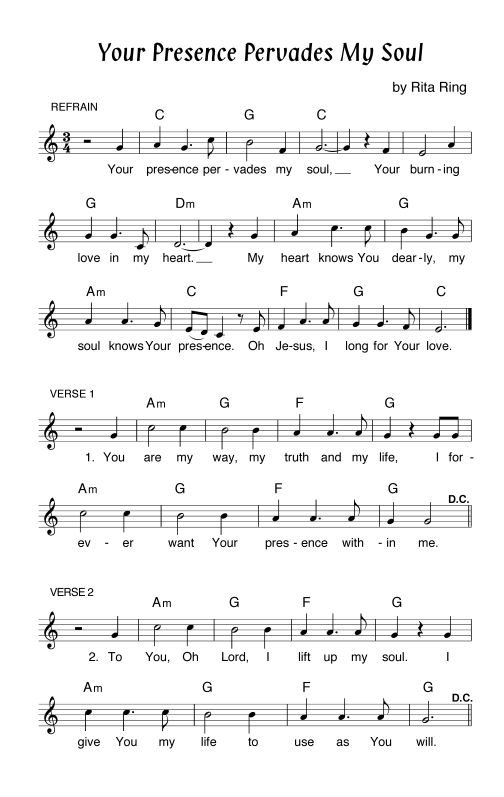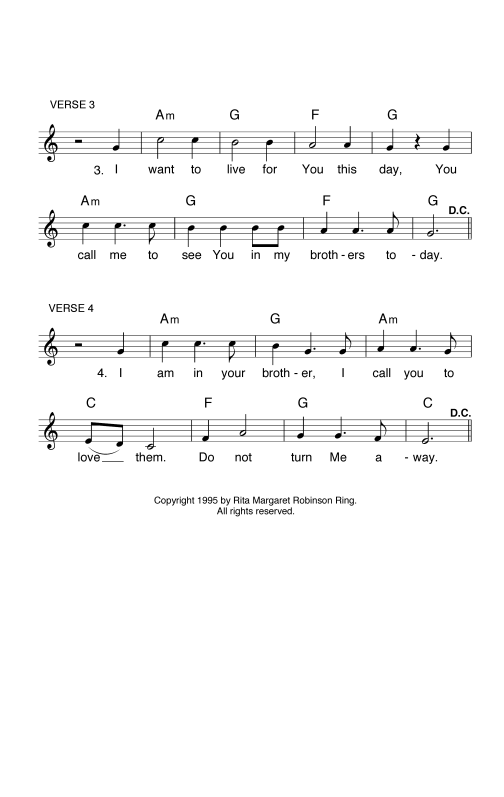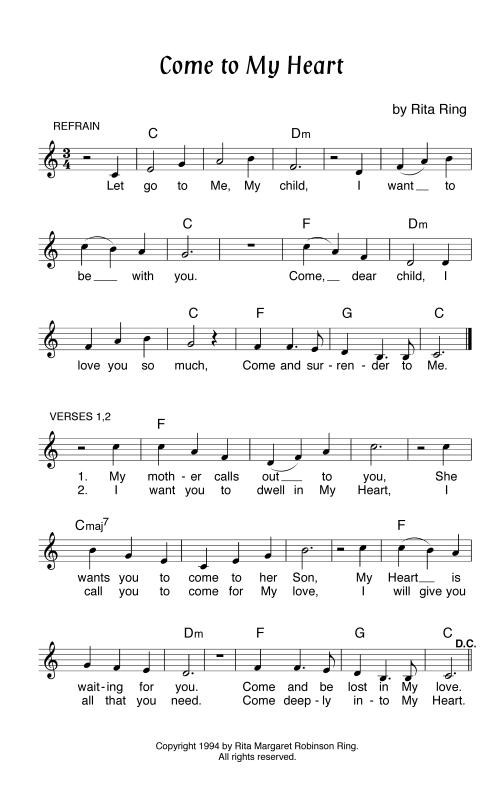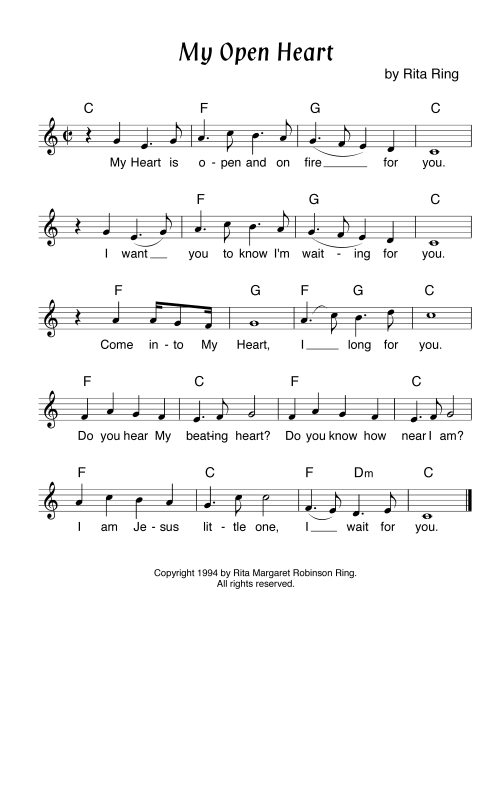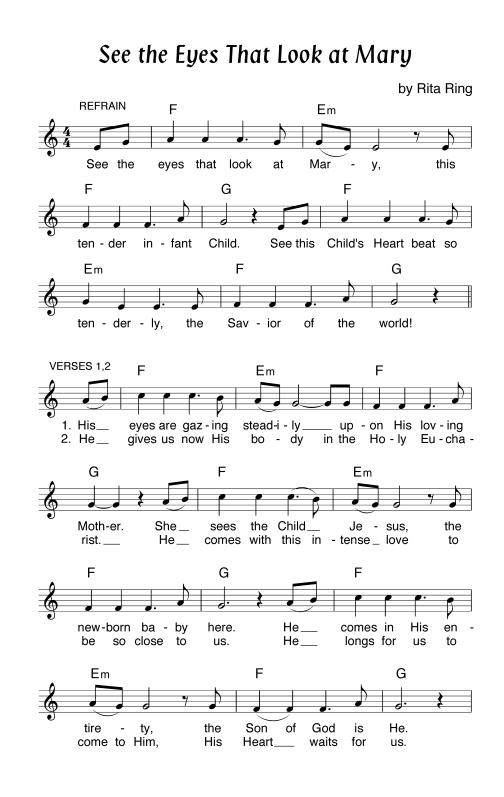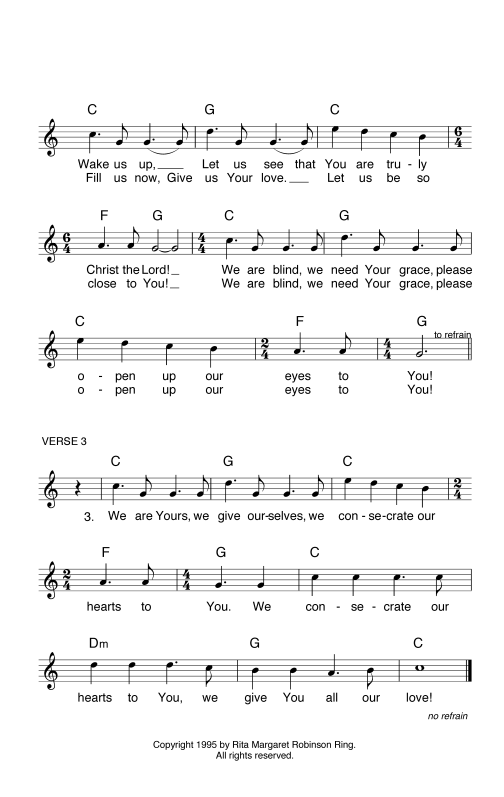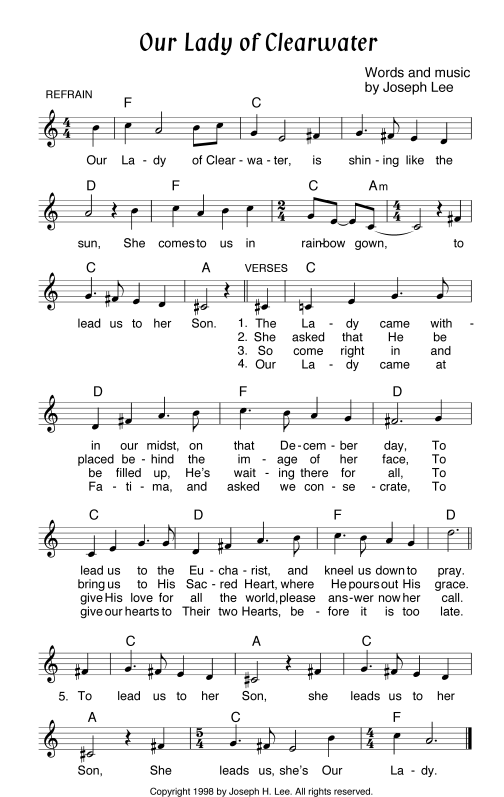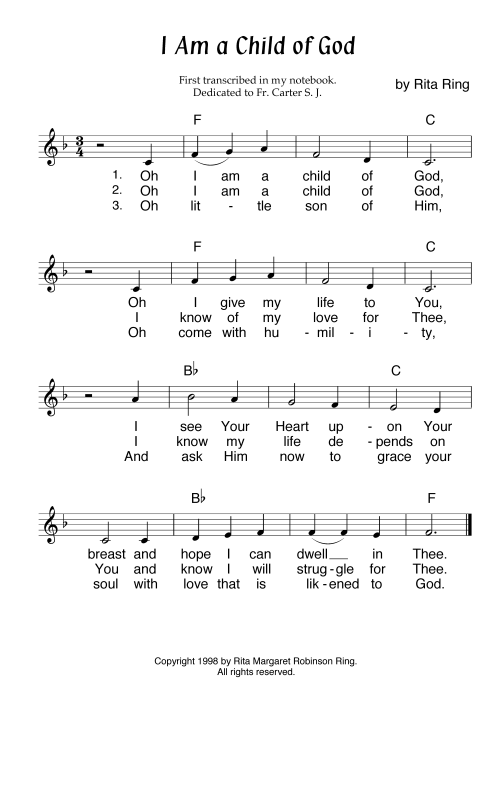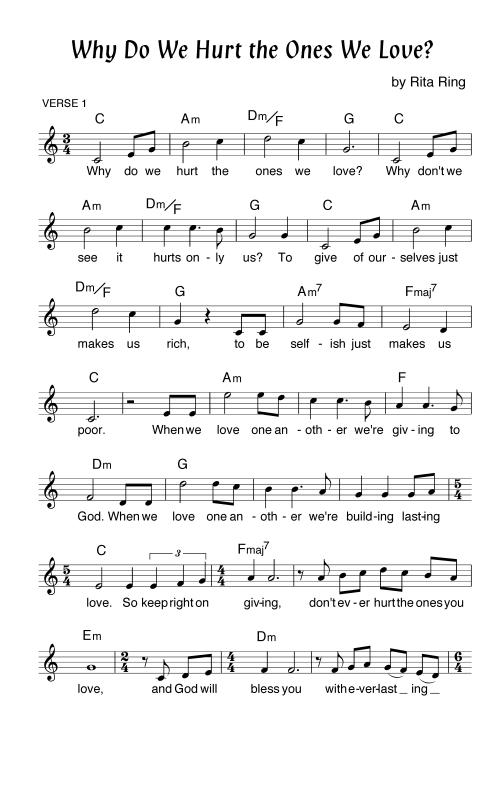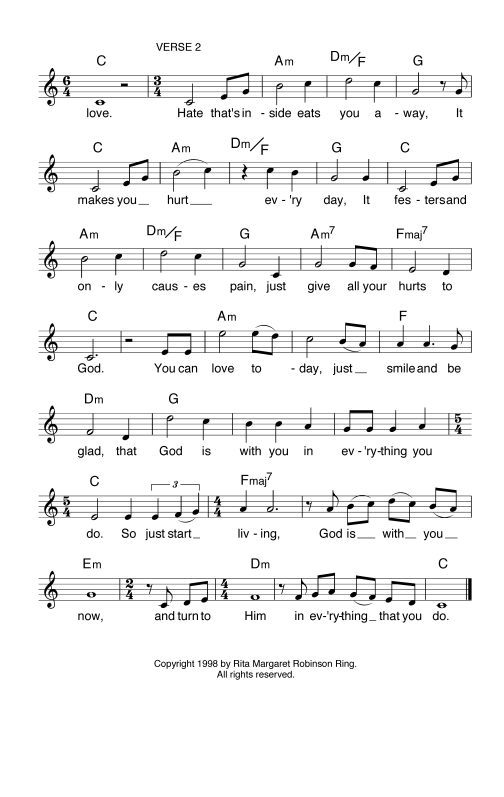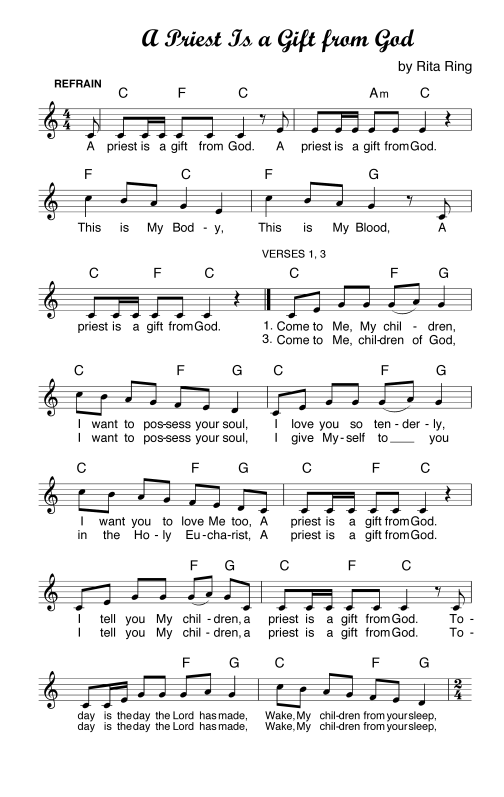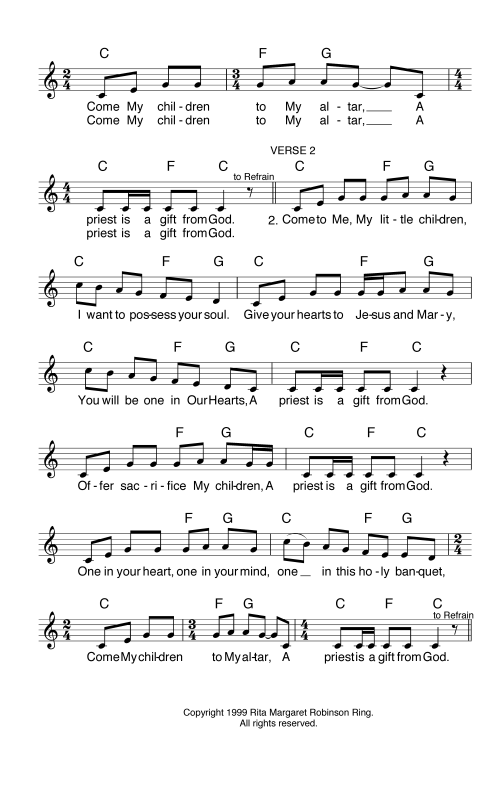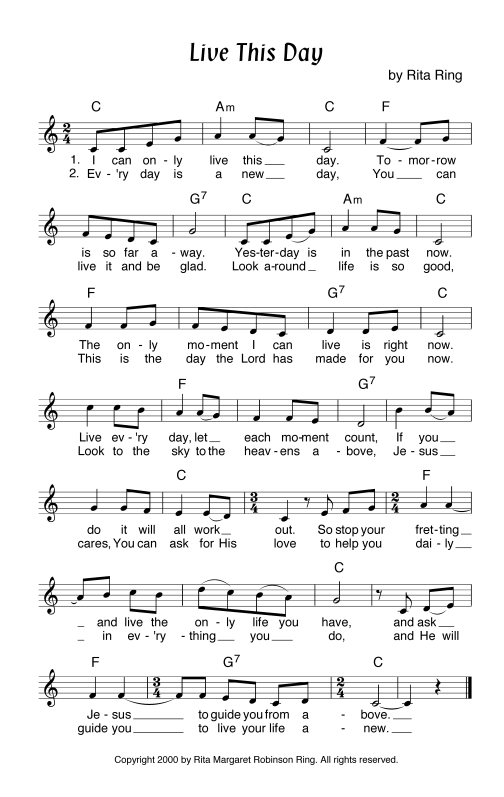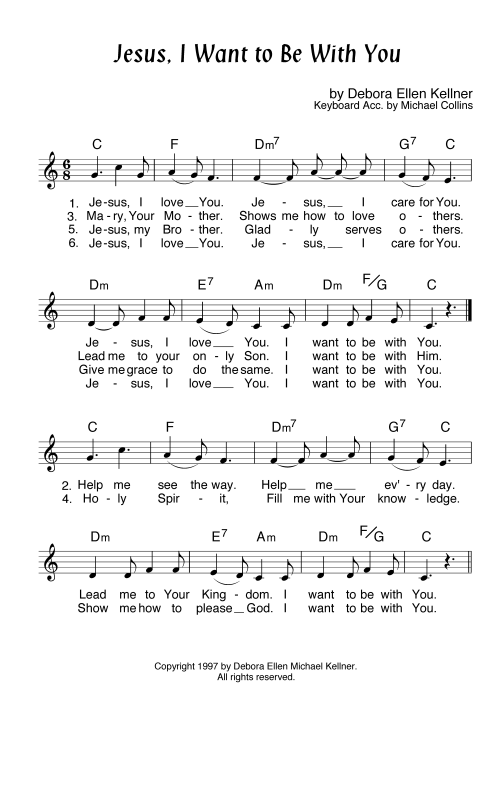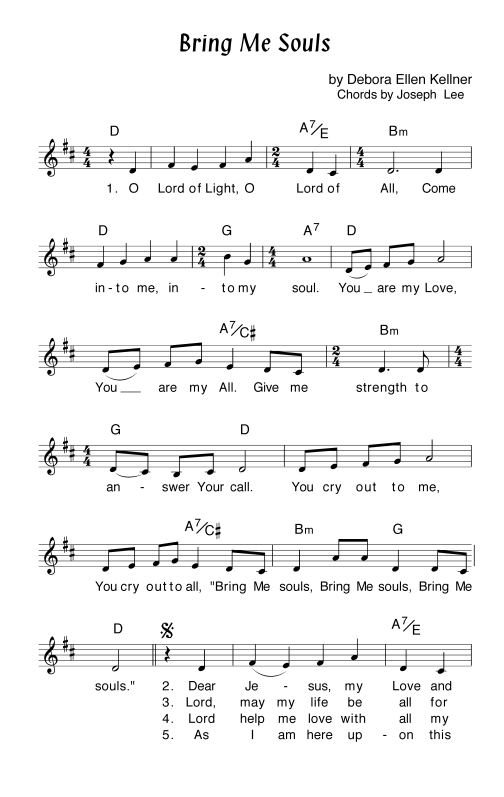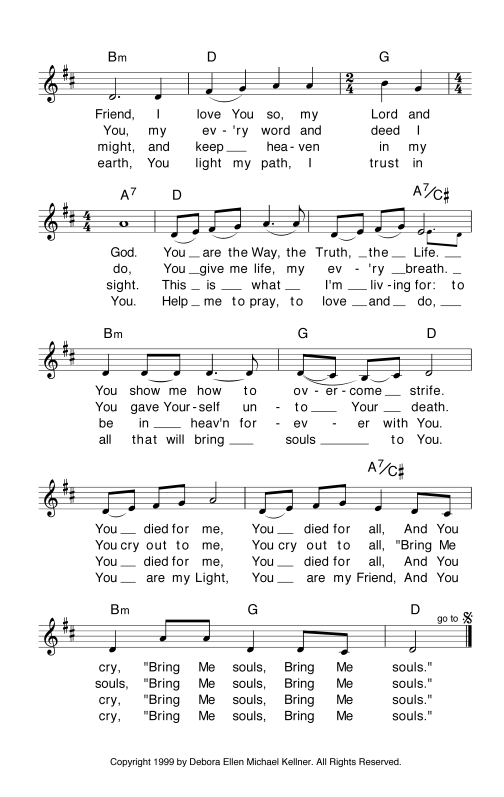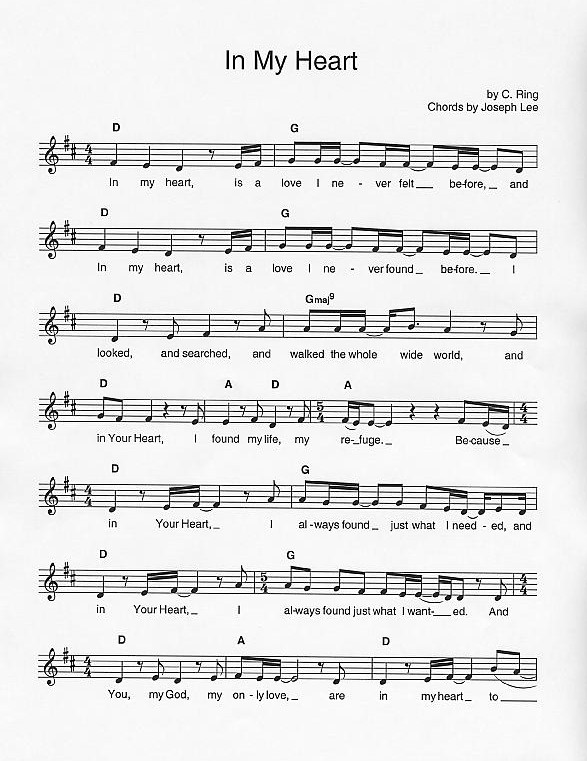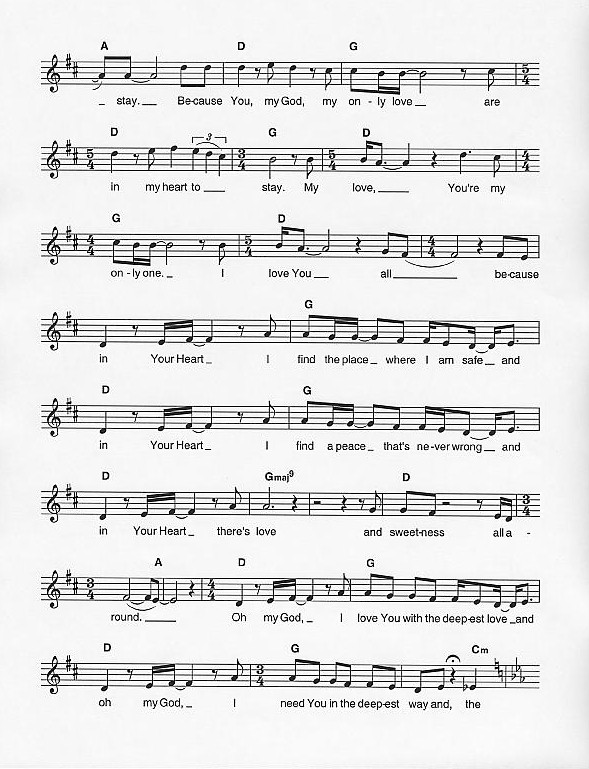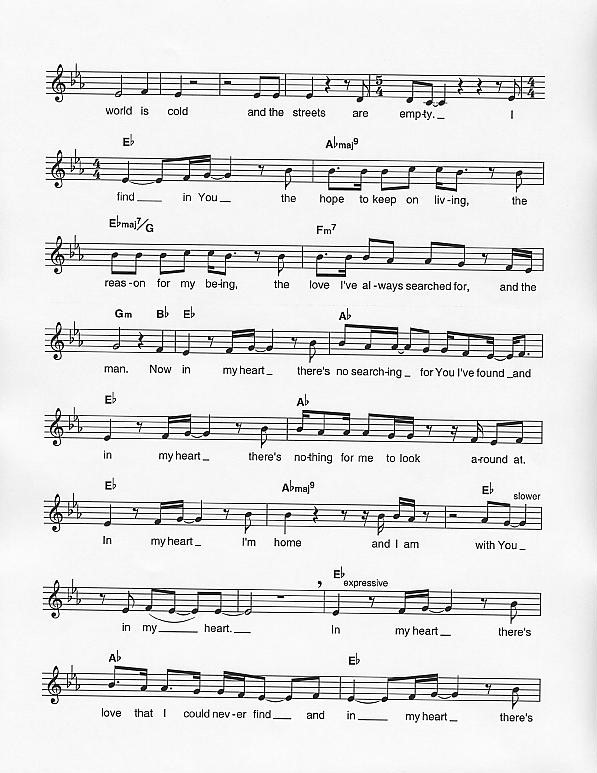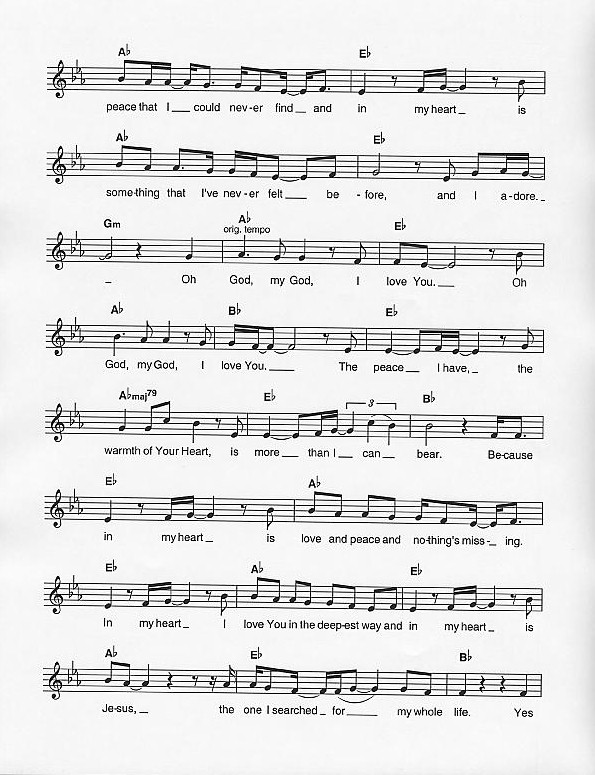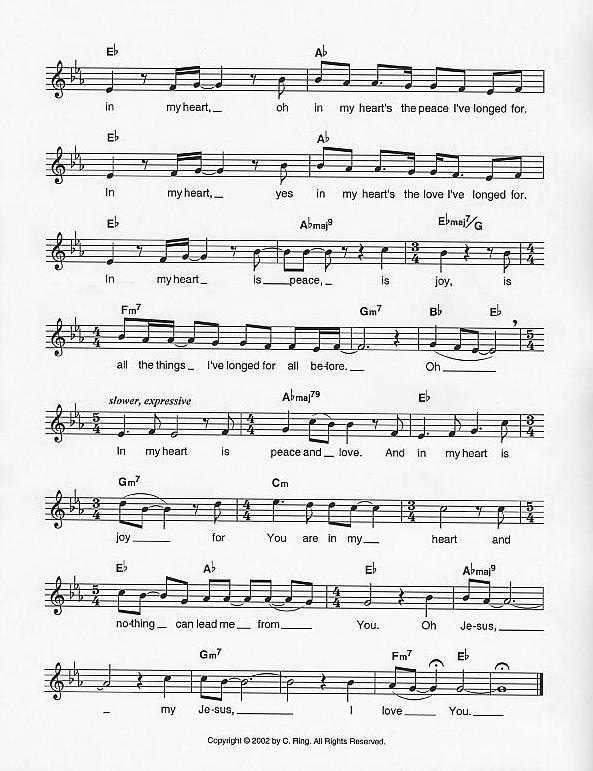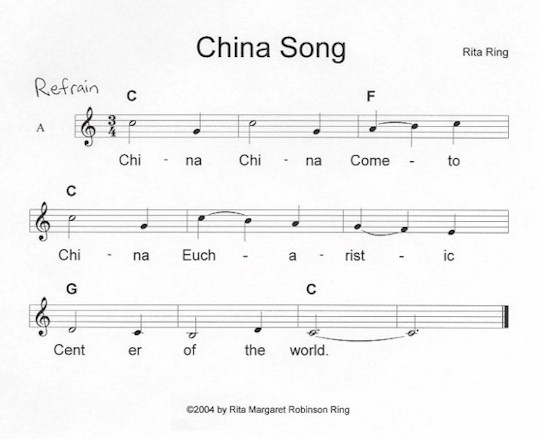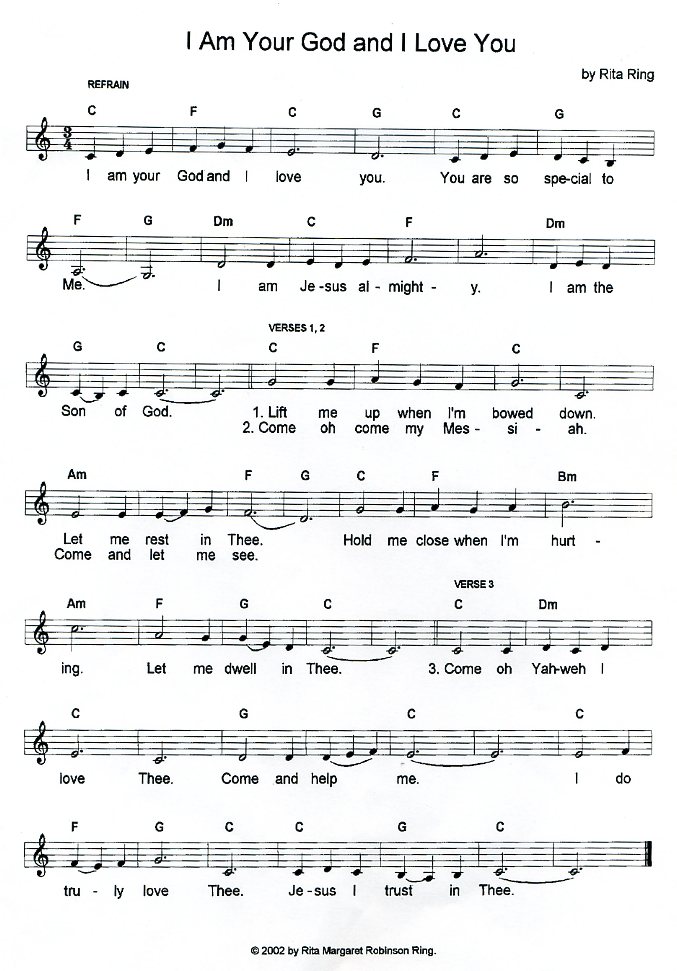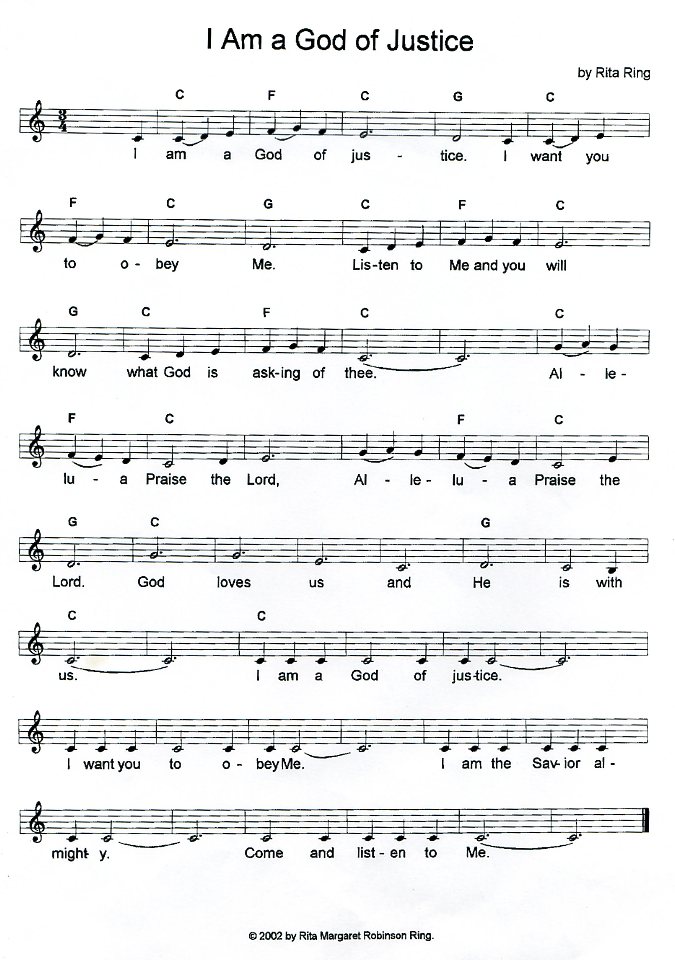 ---
---
---

Copyright © 2005 Shepherds of Christ.
Rights for non-commercial reproduction granted:
May be copied in its entirety, but neither re-typed nor edited.
Translations are welcome but they must be reviewed for moral and
theological accuracy by a source approved by Shepherds of Christ Ministries
before any distribution takes place. Please contact us for more information.