November 12, 2009
God wants us to be happy —
He gives us rules to live by to have
this happiness —
Adam and Eve rebelled against the
command God gave to them

Sin causes unhappiness.
Sin stains the human soul and makes
man liable to punishment.
Our human nature is wounded by
original sin —
Because of original sin we do not see
as we should —
We see with distorted vision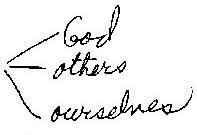 Man is weak
Man has tendencies where he gives into
malicious deeds
Sinning makes man unhappy
Sinning wounds us
When we sin it effects how we think
about things —
The will becomes weak when seeking
good because of sin and giving
into it.
Sinning makes it harder for us to
seek good —
Happiness lies in doing good and living
according to God's will
A virtuous man — is one who finds it
easier to pursue good —
A man who gives into vices finds it
more difficult to pursue
good —
We are here to grow in virtue —
Sin wounds the human nature —
Where one, in earlier life, may have been
more disciplined following
God's rules —
One who has given into sin — demanded
their way, practiced deceiving
others, provoking others for
evil has developed vices, habits
that are evil.
The evil spirit counsels such a
person to follow their will — the center
becomes their own selfishness — the
focus is themselves —
Where a goal, say to pray fervently
at Church for good for all men and
the world — A person through habits
that are evil can even use a good
thing — in and of itself — to serve
an evil purpose for them —
They can become so blinded — and
developed vices rather than virtues
that they follow in rebellion to God's
will because of their will of
choosing an evil end rather than
a good goal.
Choosing evil leads to grave
unhappiness —
Choosing a virtuous life, living
according to God's will brings us
to happiness.
To be one with God — we model ourselves
more and more after Mary and Jesus.
Living the Consecration to Their Hearts —
means we want to live a holy life —
obeying God's will and dwelling deeply
in the Heart of Jesus — the treasure we
seek, happiness, virtuous living
is in living in Him.
God wants us to work together as a
mighty force — where His will, serving
God is our goal — doing all things
for His honor and glory —
But satan works in the person with
the tainted goal — the blinded vision —
Where one, holy one, chooses God as their
goal and pleasing Him — for His honor and
glory
The one, rebellious one, with the 'coke
bottom glasses' sees themselves
first — their evil selfish goal of serving
themselves —
getting affection for themselves
manipulating others for their evil end and
while appearing, deceptively,
to act as if they are pure in
their motive
Any lying, deception when trying
to impress people of our
goodness, while deceiving with
a selfish, self promoting,
jealous, greedy, envious
heart — offends God
God wants us as docile, little children
of the Father, living to help build
the Father's family —
Sisters, brothers and priests are to model
this dedication to God, as a
witness for the love of God
first above all things
To walk humbly, like Mary, the handmaid
of the Lord
A person can become so deceptive
and deceiving they have taken
manipulation of others to serve
themselves, a top priority,
while deceiving others to serve
themselves —
IS THIS CHARITY — LOVE?
When serving oneself with something
as simple as food leads to deceiving others —
When a person habitually is focused on them
as the goal and end, and not God's
glory, the efforts if a religious
are deceiving — if they wear the
garment of an order —
Religious should be so in love with
God — seeing themselves as especially
chosen to show the light of Christ
in all their actions —
People - who witness to great faith —
People - who show hope
And most of all - religious - who are
obedient to the Church and
those over them and show
charity — deep love for God and
others —
Working against structure — giving bad
example, and wearing a habit
of the religious is a deception
and hurts the Catholic Church —
The devil wants a person to focus on
themselves and live more and more
vices, bad habits, sinning —
and then when they are unhappy
living against the will of God —
sinning —
then the little child of the past
comes out of them to demand
'you' are responsible because
they are unhappy —
Sinning makes a person, ultimately,
very unhappy —
bad habits against God's will,
selfishness with an evil goal —
makes us unhappy —
Then the person becomes angry —
can even punish those closest
to them because they are
unhappy — This leads to greater
evil — and greater unhappiness —
greater evil habits
weaker tendencies to turn to do good —
For holiness
We start with God
We live for His honor and glory —
Our purpose is to master our inordinate
attachments to not be enslaved to
any attachments.
Our purpose is to model our lives
after Jesus and Mary
We can send Fr. Joe's
homily book to a priest
for a little over a dollar.
Can you please help us get
these homilies to the priests?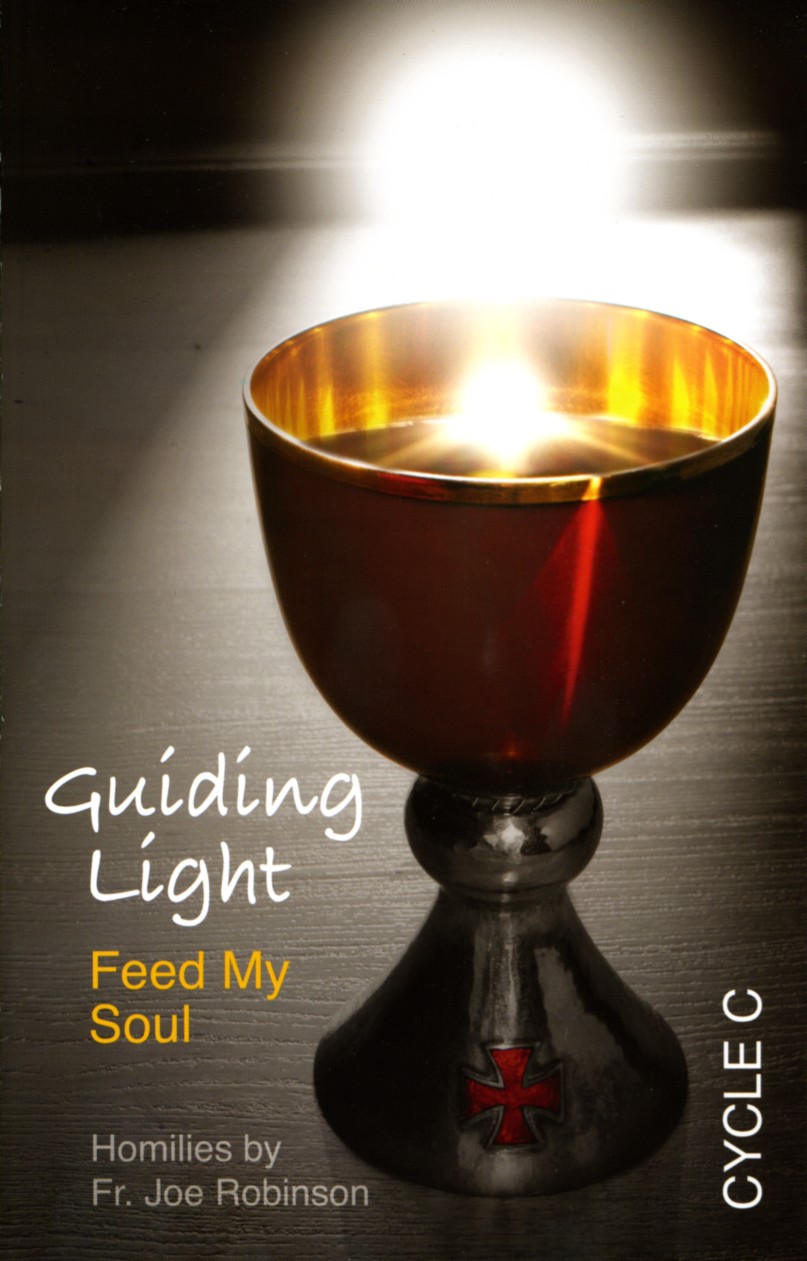 Please help us with your donation.
Call Shepherds of Christ
1-888-211-3041