---
Devil is a roaring lion
He tries to seduces people —
he tries to make confusion -- they give in
Devil makes what is wrong right
What is right wrong
The 2 Camps of St. Ignatius
Devil Commander God Commander
Mary gave these Spiritual Exercises to St. Ignatius
Mary is the spiritual Mother
Mary crushes the head of the serpent
Lady of Grace statue —
crushing head of satan
Sacrament of Baptism gives us sharing in His life of grace.
The Eucharist gives us grace.
Medicine of Immortality — Fr. Pasquini's book
Ecce Fides — Pillar of Truth
We sent Ecce Fides — September 11, 2008
to hierarchy — had section Bishops
must speak out for life
It had Cardinal Poupard's endorsement
They read it
Cardinals letters hand written
They spoke out
Father Pasquini's abortion book
need funds to circulate to priests
hierarchy
people
PILLAR OF CHURCH
Bishops spoke out as
never before
CULTURE OF LIFE
hell heaven
Death life
For Adam and Eve —
the light was dimmed
we must all die because of
Adam and Eve's sin
We are here to live a good life
to grow in grace
God gives us the Church — His bride
We are the children of the Church
Mary is the Spiritual Mother
Mary is the Mother of the Church
Lady of Guadalupe
Shepherds of Christ has prayed for priests
Shepherds of Christ has prayed for Church
Priests need our prayers in this troubled
times
Devil sends people to challenge priests —
wear them down —
test them
They need to celebrate Mass — with such
love for God and souls
Spread the Blood of Jesus —
Jesus: I have gone before you to
pave your way — in ways
you do not comprehend —
Focus on the Mighty Medicine
Medicine of Immortality
Lady of Light
Lady of Clearwater
R. In AA when things become unmanageable
many are healed by the
12 Steps
The Twelve Steps of AA
Here are the steps we took, which are suggested as a program of recovery:

1. We admitted we were powerless over alcohol,
that our lives had become unmanageable.

2. Came to believe that a Power greater than
ourselves could restore us to sanity.

3. Made a decision to turn our will and our lives
over to the care of God as we understood Him.

4. Made a searching and fearless moral inventory of ourselves.

5. Admitted to God, to ourselves, and to another human
being the exact nature of our wrongs.

6. Were entirely ready to have God remove all
these defects of character.

7. Humbly asked Him to remove our shortcomings.

8. Made a list of all persons we had harmed,
and became willing to make amends to them all.

9. Made direct amends to such people wherever possible,
except when to do so would injure them or others.

10. Continued to take personal inventory and when we
were wrong promptly admitted it.

11. Sought through prayer and meditation to improve our
conscious contact with God as we understood Him,
praying only for knowledge of His will for us and
the power to carry that out.

12. Having had a spiritual awakening as the result of these steps,
we tried to carry this message to alcoholics,
and to practice these principles in all our affairs.
Tell the truth
Pillar of Truth
Pray for cover Joe's book
Abortion book
Pray for funds
Denial
Secrets
Veiling truth
Not getting to core
Full of impure hearts
Not empty vessels
Only in God can we do it
Life is rooted in Him
Blue Books — lead us to this knowledge
solution is in life in Him
Mighty Medicine — the Eucharist
They conquered him (the devil) with the
Blood of the Lamb and the word
of their testimony
About God's Blue Book Cover:

This is God's Blue Book. I knew the color would be blue. I saw it in my mind's eye. It is God's blue book, for our living light. Blue for Mary, never dark. It is light and our Hearts are lifted in peace to Him. He lifts us up like balloons into a light blue sky. he even provides the sky, free of weight on our heels. We sail the skies as if in a hot air balloon and He watches us on our way. Our destination color is blue. We go to a light blue book for our answers. We sail His sky in our hot air balloon, light and unattached, floating free. We just go where His wind takes us, never knowing where or why. We are free and happy because he is at the helm. Alleluia.

Put a balloon, red and orange, on the front, as in the fire of His love. We are thus powered through His blue sky.

RR 11/17/93
Prophet
(1) renewal
(2) repentance
(3) conversion - changing
dying to self
(4) faithful love of God
love of others
Devil plays on dysfunction
Alcoholic home —
some addiction
control through compulsive, addicted person
abuse — control finances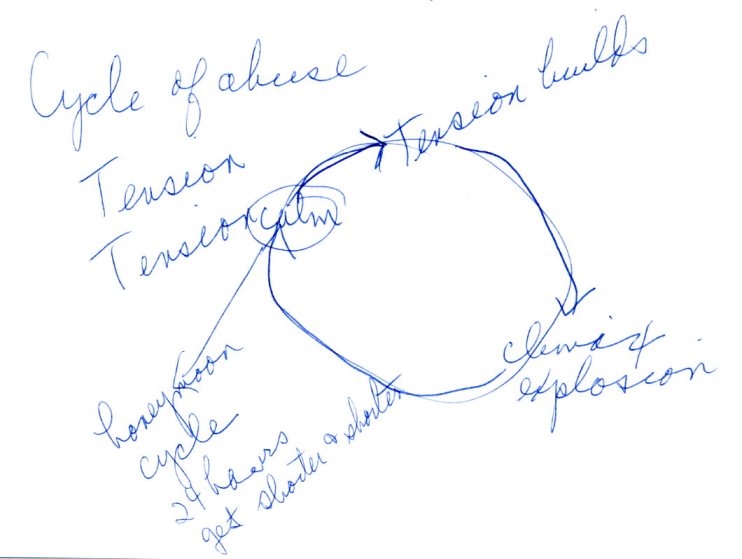 Full of tension
Always in cycle —
abuse
alcoholic
addicted to misery
excitement
Merry-Go-Round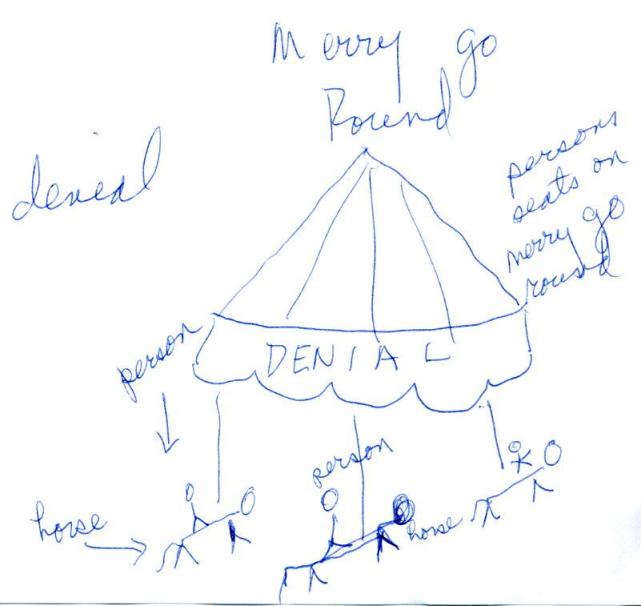 ACTOR — one addicted
ENABLER — make every body else sick —
giving addicted guy power
elephant in the living room
He is a little god — CONTROL
adults like children
other spouse — stepped on
hiding things to keep control —
Keeping secrets is power over those who
need to know
The devil works in abusive addictive
relationships to hurt families
Struggle for power over authority
Instead of obedience like 4th commandment
rebellion
seeking dominance for dominance sake
over lawful, holy, authority
Merry-Go-Round called denial —
people give into satan
one controls blocking holiness
and living by God's laws and the
commandments
We need to pray for our priests and
hierarchy now more than ever —
satan presses on people to
challenge them — they must be
strong
love God so much
be so one in Him
2 CAMPS
Dark

evil
satan wants souls for hell

LIGHT

God is the Light of the World
Pillar of Truth — the Church
Bride of Christ
Medicine of Immortality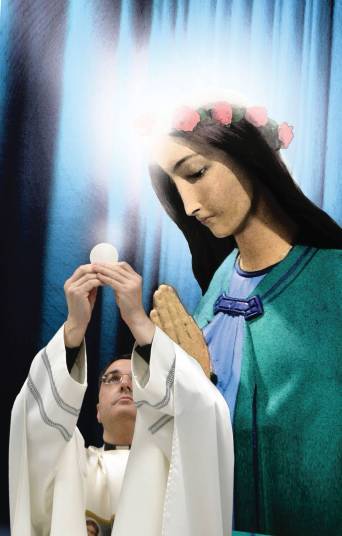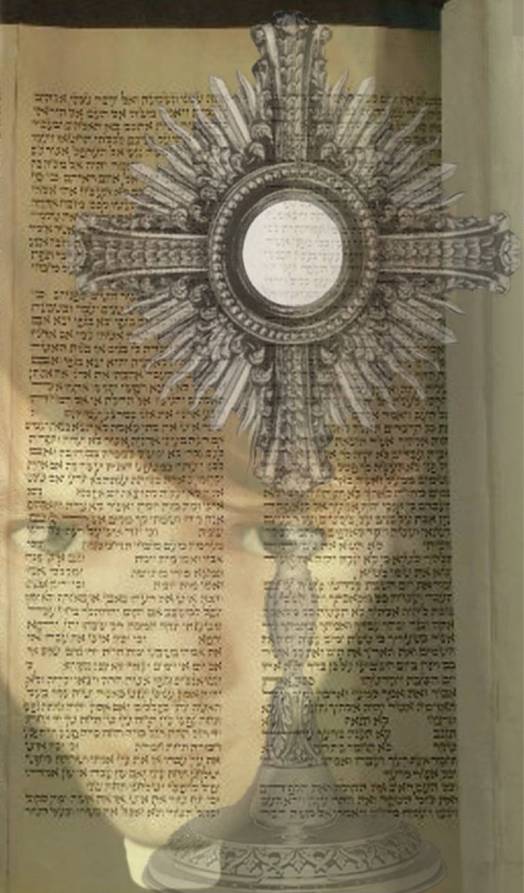 FIGHT Abortion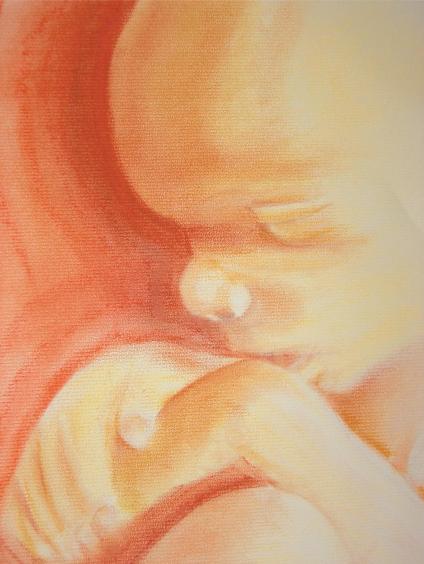 CHOOSE LIFE
Adam and Eve sinned in the garden
Excerpt from November 12, 2008
A little boy drew an old guy
in a convertible and a
couple scantily dressed
in the back seat
When questioned about his picture
He said the old gentleman
was God the Father driving
Adam and Eve out of the
Garden of Paradise.

Concupiscence of the flesh
DIS-order because of sin of Adam and Eve
Wounded human nature —
jealousy
envy
greed
pride
wrath
lust
gluttony
sloth
Seeking dominance for dominance sake —
for vein glory
not for honor and glory of God
Pride keeps people stuck —
LIKE EVE in the garden
She sinned
Sin breaks our relationship with God
ourselves
others
Religious order —
People need recovery to live in community
Wanting God
Wanting to be virtuous
Faith, Hope, Charity
Prudence, Justice, Temperance, Fortitude
to have the Cardinal Virtues —
not to get into habits — that are vices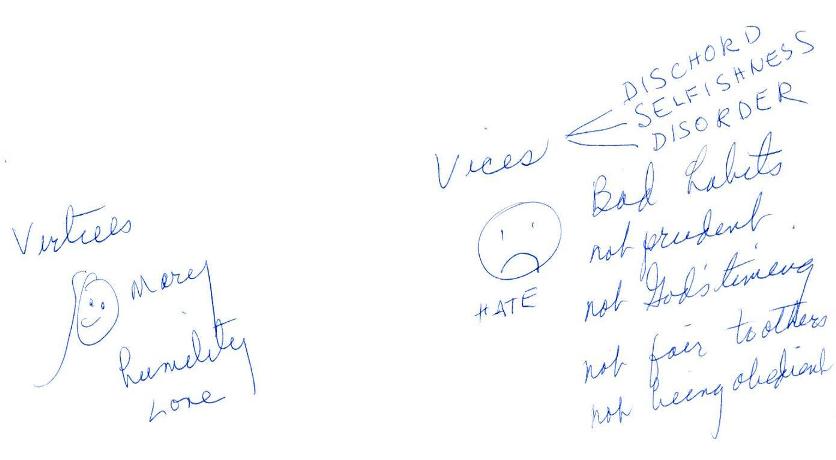 A person acts in sin and then feels awful —
denies the sin and
wants someone to make them feel better
they dug a dark hole —
like the coffin
got in and
it wasn't fun
They need to repent
Convert
die to ways not like Christ
VIRTUOUS living
CLEARWATER
Children of light
Lying about sin keeps us unhappy
TRUTH
Living Authentically
Having oneness with God —
relationship with Father,
Son and
Holy Spirit