Mary has requested that the daily message be given each day to the world. It is read nightly at the prayer service from her Image Building in Clearwater, Florida, U.S.A. This is according to her request. All attempts will be made to publish this daily message to the world at 11 p.m. Eastern time, U.S.A.

---

We acknowledge that the final authority regarding these messages
rests with the Holy See of Rome.

---
November 29, 2005
November 30th Holy Spirit Novena
Scripture selection is Day 4 Period I.
The Novena Rosary Mysteries
for November 30th are Glorious.
Pray for Andrew who has cancer.
Retreat is December 10th - 13th.
Pray for urgent intention and all involved.
Urgent prayer is needed for another intention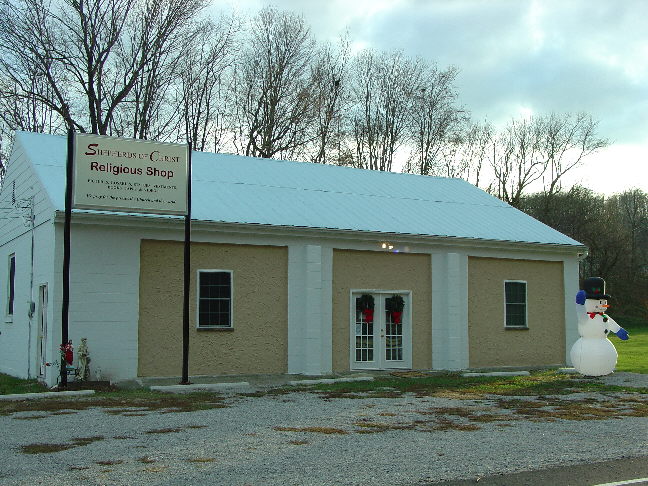 Gift Shop - China, Indiana
November 29, 2005 - Tuesday First week of Advent

Isaiah 11: 1-10

A shoot will spring
from the stock of Jesse,
a new shoot will grow from his roots.
On him will rest the spirit of Yahweh,
the spirit of wisdom and insight,
the spirit of counsel and power,
the spirit of knowledge
and fear of Yahweh:
his inspiration will lie in fearing Yahweh.
His judgement will not be
by appearances.
his verdict not given on hearsay.
He will judge the weak with integrity
and give fair sentence
for the humblest in the land.
He will strike the country
with the rod of his mouth
and with the breath of his lips
bring death to the wicked.

Uprightness will be
the belt around his waist,
and constancy the belt about his hips.

The wolf will live with the lamb,
the panther lie down with the kid,
calf, lion and fat–stock beast together,
with a little boy to lead them.
The cow and the bear will graze,
their young will lie down together.
The lion will eat hay like the ox.
The infant will play
over the den of the adder;
the baby will put his hand
into the viper's lair.
No hurt, no harm will be done
on all my holy mountain,
for the country will be full
of knowledge of Yahweh
as the waters cover the sea.

That day, the root of Jesse,
standing as a signal for the peoples,
will be sought out by the nations
and its home will be glorious.
Psalm 72: 1-2, 7-8, 12-13, 17
God, endow the king with your own fair judgement,
the son of the king with your own saving justice,
that he may rule your people with justice,
and your poor with fair judgement.

In his days uprightness shall flourish,
and peace in plenty till the moon is no more.
His empire shall stretch from sea to sea,
from the river to the limits of the earth.

For he rescues the needy who calls to him,
and the poor who has no one to help.
He has pity on the weak and the needy,
and saves the needy from death.

May his name be blessed for ever,
and endure in the sight of the sun.
In him shall be blessed every race in the world,
and all nations call him blessed.
Luke 10: 21-24
Just at this time, filled with joy by the Holy Spirit, he said, 'I bless you, Father, Lord of heaven and of earth, for hiding these things from the learned and the clever and revealing them to little children. Yes, Father, for that is what it has pleased you to do. Everything has been entrusted to me by my Father; and no one knows who the Son is except the Father, and who the Father is except the Son and those to whom the Son chooses to reveal him.'

Then turning to his disciples he spoke to them by themselves, 'Blessed are the eyes that see what you see, for I tell you that many prophets and kings wanted to see what you see, and never saw it; to hear what you hear, and never heard it.'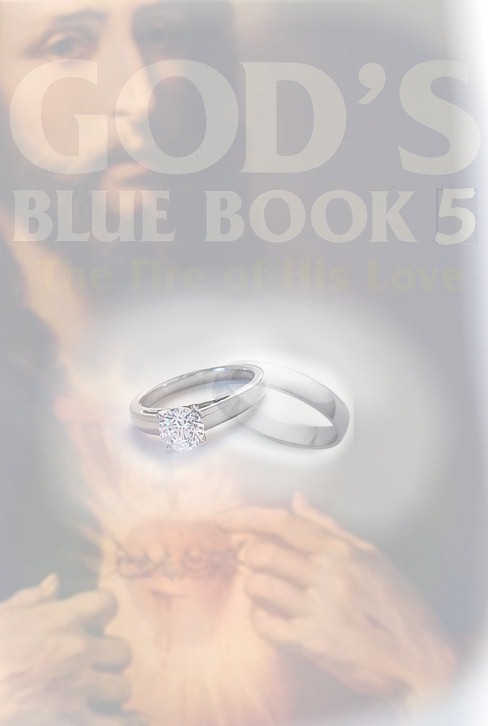 God's Blue Book V
October 22, 1994

Thorns around His Heart

Messenger: If I think I have said anything unkind about anyone, it saddens me so badly. I don't want to ever hurt anybody He loves. God forgive me for all I do that is wrong and never enough, for all I do to justify myself or ignorantly do, that I should not have. I see Your Heart and I love You so much. I love You. I love You. I love You.

Are the thorns around Your Heart for Your agonies to the Heart, suffered so because of Your great love for us, for all those who do not even care? Oh, I am sorry, my Jesus, I love You so much. I love You, I love You.

Father forgive me, I know not what I do. How I am trapped and do not realize I offend You! Oh, I love Your Heart!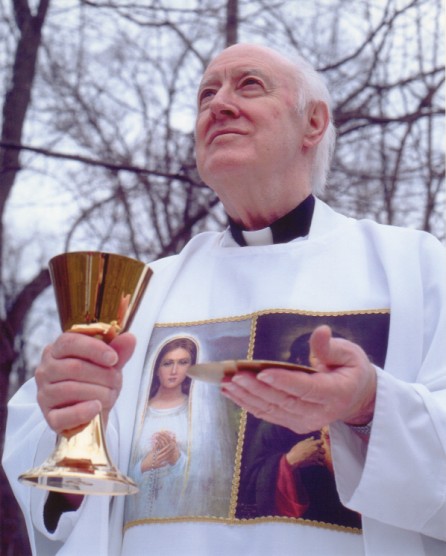 Apostles of the Eucharistic Heart of Jesus

My dear fellow Associate Members,

Jesus is calling special apostles to join a new division of the Shepherds of Christ Movement. Here is a message from Jesus given to Father Carter:

My beloved priest-companion, I am requesting that a new prayer movement be started under the direction of Shepherds of Christ Ministries. I am asking for volunteers who are willing to pray before the Blessed Sacrament for one hour, twice-weekly. Members of the Shepherds of Christ prayer chapters, as well as others, are to be invited to join this movement.

These apostles are to pray for the intentions I am giving you. For part of the hour they are to use the prayers of the Shepherds of Christ Associates Handbook. They may spend the rest of the hour as they so choose.

I will use this new prayer movement within My Shepherds of Christ Ministries in a powerful way to help in the renewal of My Church and the world. I will give great graces to those who join this movement. The name, Apostles of the Eucharistic Heart of Jesus, is to be given to this movement.

I am inviting My beloved Rita Ring to be coordinator for this activity.

I pour out the great love of My Sacred Heart to all. I am Jesus, Chief Shepherd of the flock.

This is indeed a special calling for us to unite in one heart with His Eucharistic Heart and pray for the following intentions:

For the spread of the devotion to the Hearts of Jesus and Mary culminating in the reign of the Sacred Heart and the triumph of the Immaculate Heart.
For the Pope.
For all bishops of the world.
For all priests.
For all sisters and brothers in the religious life.
For all members of the Shepherds of Christ Movement, and for the spread of this movement to the world.
For all members of the Catholic Church.
For all members of the human family.
For all souls in purgatory.
end of Apostles of the Eucharistic Heart message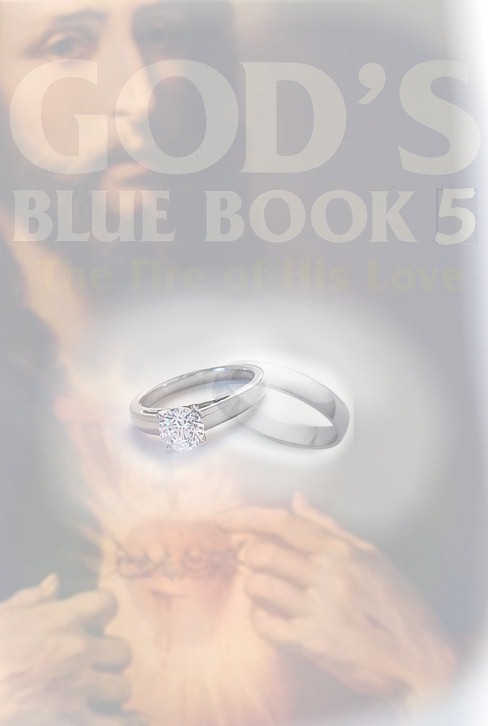 God's Blue Book V

November 25, 1994 - Thanksgiving Day - After Communion

Be Lost in the Heart of Jesus

Jesus speaks: Let go and totally surrender. Trust Me. You can let go totally. There is always a holding back, not to let go totally, to protect yourself from being hurt. I will never forsake you. I will never abandon you. Totally release yourself into My loving Heart. Let go, total surrender, let go, let go, let go to My love. Be lost in the Heart of Jesus!

Messenger: There is nothing to fear in loving God. Total trust, total surrender, totally letting go to His love. He gave His Life for you - do you think you can't trust Him?

Jesus speaks: You are never alone. Be wrapped in the immensity of My love. As your heart beats, My love is always there, it never leaves. As you breathe, My love is always there, I never take My love from you for a second. Have constant intense union with Me. Have constant realization of My immense Presence with you. My love does not flicker, it is a roaring furnace that burns for you.

Messenger: I want to let go of self. I want to be molded more and more into the image of Jesus. I want to be as He intends me to be. Dear God saturate me with your grace. I want to know Your presence within me. I want to be as the Father intended me to be.

Song: Create in me Oh Father Your Special Child

A song will follow

A Prayer

Create in me Oh Father Your special child
Mold me into the child you intended me to be
Holy Spirit mold me into the image of Jesus
Mary lead me to the inner sanctuaries of

November 29, 2005
Jesus speaks:
Spread My Blue Books
Light the Earth with My Letters of Love

Pray on Tuesdays at 6:20 -
Special Healing graces granted
---
---
---

Copyright © 2005 Shepherds of Christ.
Rights for non-commercial reproduction granted:
May be copied in its entirety, but neither re-typed nor edited.
Translations are welcome but they must be reviewed for moral and
theological accuracy by a source approved by Shepherds of Christ Ministries
before any distribution takes place. Please contact us for more information.