April 2, 1992
R. Dear Jesus,
I am so happy to have you in my
heart. Thank you for this day and the sunshine,
thank you for helping me give my life to you and bringing
me to this point in my life. Thank you for
the trials that has brought me closer to
You and teaching me how to love more. Jesus,
I give you my will and my life, I give you
what I am and I ask you to run my
life, please what ever happens
I surrender to you running my life.
Please Jesus help me to know the
way of life you call me to. Help me surrender to what
ever you want me to do. I will let you
run the show. I am going to do what you want,
I know today I was to go to All Saints
and spend this time with you.
Thank you for your relationship,
Thank you for the Holy Spirit and my
heavenly mother, thank you for real
joy which I now feel in my heart.
Thank you for the image of the
wall of rocks and the door for me
to walk through.
That was my image from you, at that point
seeing the gray rocks oh so close like a
wall and a door, you were taking me to a
new beginning in my life -- a life of
surrendering and realizing that you are
running my life. What is for today? I do your will.
That is what is to be. I am
filled with Your love and Your joy as I
walk through this door into surrender
with you -- on the other side there are
still rocks, but they are not closing in
they are opening up and the light, as the
warm sun is now seen atop the
rocks and my body is warm and secure in
Your love. You oh my Lord are in
the driver's seat. I walk through that door.
My relationship with you is alive and new,
and I surrender and walk through the door.
I have a deep relationship with
my children and my close friends -- they
are there, all around me -- I Lord Jesus
walk through the door -- the rocks
open up and I am not closed in anymore,
but I can always look up and see the
opening and the sky. You are in the
driver's seat, you are rowing my
boat and driving my car, though I
tread in raging waters, I do not
need to be afraid, you are there with
your rod and your staff and you comfort
me, I am not afraid, your warmth
and your love is always there, I am
secure, I am your child, I am
protected and held and you will stand
for me, you will say, she is indeed my
child, I love her, she is mine.
She is my child.
Jesus: I will never forget you,
I will not leave you orphaned, I
will hold your hand and lead you.
You dwell in My Heart at this moment.
Die to the old ways not likened to
Me -- to live a deeper life of
resurrection in Me. I am here and I am
still in your heart. My love for you is
real, I will not abandon you. I
will nurture you and prune you and
watch you grow in my light, I
will be your light, you will
not flicker or fade, but be constantly aglow
with the light of my love, I am ever
present in your heart. Reach out and
touch my heart, it is warm and alive
and beating for you, know you are loved
child. No earthly person can give this
love to you. Look up and see the heaven and
count the stars if you can, your
life will be even brighter, brighter
than all the stars. Bathe yourself
in my love and know it is constant and
there for you, I am your God -- you
shall have no Gods before me, nothing
can compare to this love, I give to you.
Do not turn to the world, I will provide
you with nurturing and love, with
peace and joy, do my work and be attentive
to the voice within you, it is there and
you must constantly listen, you will
know when I am talking to you --
listen my child, I do not slumber or
sleep, I am attentive to your needs
and I love you, I will strengthen and
protect you always. Jesus died
upon the Cross, Christ arose from
the dead and you too will live a deeper
life of resurrection in Me. You are through the
door, surrender to Me. Listen to
my directions and carry them out, I am in
your life, I am in your heart, I am He
who comforts you, do not, my child,
be afraid, walk in the confidence
of knowing I your God walk
before and with you every step
of the way. I am he who comforts and walks
with you. I love you, I love you, Jesus
---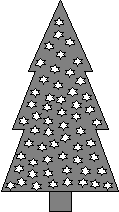 Shop for Christmas Gifts!
Call Kathleen
1-888-211-3041
812-273-8405
1-888-321-7671
Fr. Carter's Books

Priestly Newsletter Book I

12 Newsletters
July 1994 - June 1996

$12.00


Priestly Newsletter Book 2

17 Newsletters
1996 - 1999

$12.00


Priestly Newsletter Book 3

4 Newsletters & Prayers
2000

$12.00


Synopsis of the Spiritual Life

Spirituality Handbook
$3.00


Messages given
by Jesus and Mary 1994

Tell My People


$10.00



The Pain and the Joy

$10.00

Tell My People

Spirituality Handbook


Priestly Newsletter on CD
2000 - Issue 1

$10.00


Priestly Newsletter on CD
2000 - Issue 2

$10.00
Call Kathleen
1-888-211-3041
812-273-8405
1-888-321-7671
God's Blue Books
God's Blue Book 1 –
Teachings to Lift You Up

$10.00




God's Blue Book 4 –
The Love of the Hearts of
Jesus and Mary

$5.00





God's Blue Book 2 –
The Fire of His Love

$10.00


God's Blue Book 5 –
So Deep Is the Love of His Heart

$5.00




God's Blue Book 3 –
Love God, Love One Another
(Fr. Carter's favorite)
$10.00





God's Blue Book 6 –
He Calls Us to Action

$10.00

Rosary Books




Rosaries from the
Hearts of Jesus and Mary

$10.00


Rosaries from the
Hearts of Jesus and Mary

$12.00

Rosary Meditations for
Parents and Children's

$10.00




Mysteries of Light 1

$5.00


Mysteries of Light 2

$5.00




Little People & Elderly Rosary Book

$10.00

Coloring Book
$5.00 each




Coloring Book
$5.00 each

Coloring Book
$5.00 each

Coloring Book
$5.00 each

Coloring Book
$5.00 each




Coloring Book
$5.00 each
Statues
| | | |
| --- | --- | --- |
| Our Lady of Mt. Carmel | Our Lady of Lourdes | Our Lady of Grace |
| | | |
| Sorrowful Mother | Immaculate Heart - Ivory | Immaculate Heart of Mary |
| | | |
| Limpias | Sacred Heart of Jesus -Blessing | Sacred Heart of Jesus |
| | | |
| Infant of Prague | Divine Mercy | Holy Family |
| | | |
| St. Jude | Our Lady of Guadalupe | Holy Family |
| | | |
| St. Therese | St. Francis | St. Anthony |
| | | |
| St. Claire | St. Padre Pio | St. Joseph |
| | | |
| Angel | St. Philomena | St. Rita - 18 |
| | | |
| Immaculate Heart of Mary - 18 | Immaculate Heart - Ivory - 18 | Sacred Heart of Jesus - 18 |
| | | |
| Our Lady of Lourdes - 18 | Our Lady of Mt. Carmel - 18 | Our Lady of Grace - 18 |
| | | |
| St. Francis - 18 | St. Anthony - 18 | St. Joseph - 18 |
| | | |
| St. Therese - 18 | Our Lady of Guadalupe - 12 | St. Clare - 12 |
| | | |
| St. Padre Pio - 12 | St. Rita - 12 | Divine Mercy - 12 |
| | | |
| Pieta - Color | Pieta - Marble | Limpias - 8 |
| | | |
| Fatima w/glass - 11 | Pilgrim Virgin w/glass - 12 | Pilgrim Virgin w/glass - 15 |
| | | |
| Fatima w/glass - 18 | Pilgrim Virgin w/glass - 18 | Pilgrim Virgin w/glass - 27 |

Shepherds of Christ Ministries
P. O. Box 627
China, IN 47250

Toll free - 1-888-211-3041
Local - 1-812-273-8405
fax - 1-812-273-3182
web: www.sofc.org
e-mail: info@sofc.org

| | | | |
| --- | --- | --- | --- |
| | Size | Price | Quantity |
| Holy Family | 24" | $180 | |
| Immaculate Heart of Mary | 24" | $125 | |
| Immaculate Heart - Ivory | 24" | $125 | |
| Infant of Prague | 24" | $125 | |
| Limpias | 24" | $125 | |
| Our Lady of Grace | 24" | $125 | |
| Our Lady of Guadalupe | 24" | $125 | |
| Our Lady of Lourdes | 24" | $125 | |
| Our Lady of Mt. Carmel | 24" | $125 | |
| Sacred Heart of Jesus | 24" | $125 | |
| Sacred Heart of Jesus -Blessing | 24" | $125 | |
| Sorrowful Mother | 24" | $125 | |
| St. Anthony | 24" | $125 | |
| St. Claire | 24" | $125 | |
| St. Francis | 24" | $125 | |
| St. Joseph | 24" | $125 | |
| St. Jude | 24" | $125 | |
| St. Padre Pio | 24" | $125 | |
| St. Therese | 24" | $125 | |
| Angel | 22" | $100 | |
| Divine Mercy | 22" | $100 | |
| St. Philomena | 20" | $100 | |
| St. Philomena | 16" | $65 | |
| Immaculate Heart of Mary | 18" | $65 | |
| Immaculate Heart - Ivory | 18" | $65 | |
| Sacred Heart of Jesus | 18" | $65 | |
| Our Lady of Lourdes | 18" | $65 | |
| Our Lady of Mt. Carmel | 18" | $65 | |
| Our Lady of Grace | 18" | $65 | |
| St. Joseph | 18" | $65 | |
| St. Francis | 18" | $65 | |
| St. Anthony | 18" | $65 | |
| St. Rita | 18" | $65 | |
| St. Therese | 18" | $65 | |
| Pieta - Color | 15" | $75 | |
| Pieta - Marble | 15" | $75 | |
| Holy Family | 12" | $60 | |
| Our Lady of Guadalupe | 12" | $40 | |
| St. Padre Pio | 12" | $40 | |
| St. Rita | 12" | $40 | |
| Divine Mercy | 12" | $40 | |
| St. Claire | 12" | $40 | |
| Limpias | 8" | $25 | |
| Fatima w/glass | 11" | $150 | |
| Fatima w/glass | 18" | $250 | |
| Pilgrim Virgin w/glass | 12" | $160 | |
| Pilgrim Virgin w/glass | 15" | $200.00 | |
| Pilgrim Virgin w/glass | 18" | $250.00 | |
| Pilgrim Virgin w/glass | 27" | $450.00 | |

Call for Shipping Price (1-888-211-3041)


Name

Sub-Total
Address

IN Tax (7%)
City

Shipping
State Zip

Donation
Telephone

Order Total


Available for $750.00