Jeremiah witnessed the Babylonian
invasion, he saw his people taken
off in exile, He saw the destruction of
Jerusalem. His word is based on hope
and the promise of God —
Jeremiah's message was that of hope
not of human cleverness —
but on God's promise to David —
We wait for peace and security — all
over the world —
King David was promised — a descendant
of the house of David. He would come and
his reign would last forever —
Jesus will come in great glory — one
day to establish his reign
forever —
Jeremiah 33: 14-16

"Look, the days are coming, Yahweh declares, when I shall fulfil the promise of happiness I made to the House of Israel and the House of Judah:

In those days and at that time,
I shall make an upright Branch
grow for David,
who will do what is just and upright
in the country.
In those days Judah will triumph
and Israel live in safety.
And this is the name the city will be called:
Yahweh–is–our–Saving–Justice."
To you, oh God, I lift my soul —
Purify me Lord —
Teach me to be holy
Psalm 25: 4-5, 8-9, 10, 14
DIRECT me in your ways, Yahweh,
and teach me your paths.

ENCOURAGE me to walk in your truth and teach me
since you are the God who saves me.

INTEGRITY and generosity are marks of Yahweh
for he brings sinners back to the path.

JUDICIOUSLY he guides the humble,
instructing the poor in his way.

KINDNESS unfailing and constancy mark all Yahweh's paths,
for those who keep his covenant and his decrees.

ONLY those who fear Yahweh have his secret
and his covenant, for their understanding.
1 Thessalonians 3: 12 - 4:2
May the Lord increase and enrich your love for each other and for all, so that it matches ours for you. And may he so confirm your hearts in holiness that you may be blameless in the sight of our God and Father when our Lord Jesus comes with all his holy ones.

Finally, brothers, we urge you and appeal to you in the Lord Jesus; we instructed you how to live in the way that pleases God, and you are so living; but make more progress still. You are well aware of the instructions we gave you on the authority of the Lord Jesus.
Luke 21: 25-28, 34-36
'There will be signs in the sun and moon and stars; on earth nations in agony, bewildered by the turmoil of the ocean and its waves; men fainting away with terror and fear at what menaces the world, for the powers of heaven will be shaken. And then they will see the Son of man coming in a cloud with power and great glory. When these things begin to take place, stand erect, hold your heads high, because your liberation is near at hand.'

'Watch yourselves, or your hearts will be coarsened by debauchery and drunkenness and the cares of life, and that day will come upon you unexpectedly, like a trap. For it will come down on all those living on the face of the earth. Stay awake, praying at all times for the strength to survive all that is going to happen, and to hold your ground before the Son of man.'
Novena — 9 days
prayer or sacrifice for
an intention
Advent —
like 3 novena — almost one right
after the other —
prayer and sacrifice
Jesus took on human flesh —
We decorate houses — this may just
wear us out —
We need something for the spiritual —

Be Alert and Pray —

For advent — being alert and praying
is a good prescription
We should have depth of an
experience to prepare for
Christmas —
Jesus took flesh
Glorious when His coming comes.
Not a time of fright for those who are prepared —
St. Luke is our mentor during
this year —
Most of the Gospels this year
come from Luke —
Fr. Joe taught high school —
they complained when he
taught about many things saying —
"We learned that in
grade school" —
"Come up with a new story" —
The story is the same — we
are to change —
The story of Jesus is infinite love —
we can never exhaust this story —
we always have more to know
about God's love —
We have the Blue Books to read to
know the intimate love of Jesus —
This Movement is to help bring the
era of love and peace —
Jesus came for all

Jesus came to give love to all —
Jesus came to give to us peace in
Him. He wants us in heaven
with Him if we do as He tells
us —
Jesus is our Savior

Song: A Song from Jesus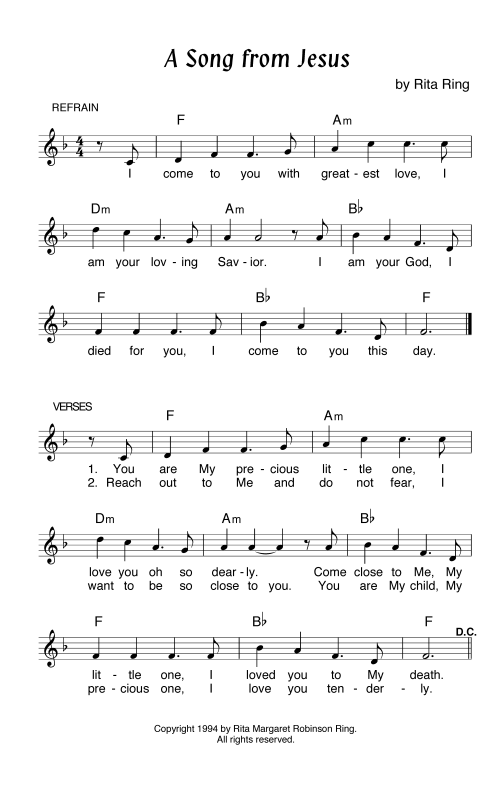 Advent is a time to focus on
the love God had for men —
Love so much —
The Father sent His only Son into
the world
Jesus took flesh —
We could meditate on this our
whole life —
The incarnation
The mystery of God's love —
God has given us this building
in Clearwater as a sign of
His love
Mary by day
July 5, 2000

by night
July 5, 2000
Hosanna in the highest
Hosanna in the highest
Jesus is truly present in the
Eucharist through the
hands of His priest —
The story of Jesus' whole life on
this earth is love —
What we read in the scriptures is
love — Jesus is teaching us —
Jesus is giving Himself —
Jesus gives us love
Song: God's Love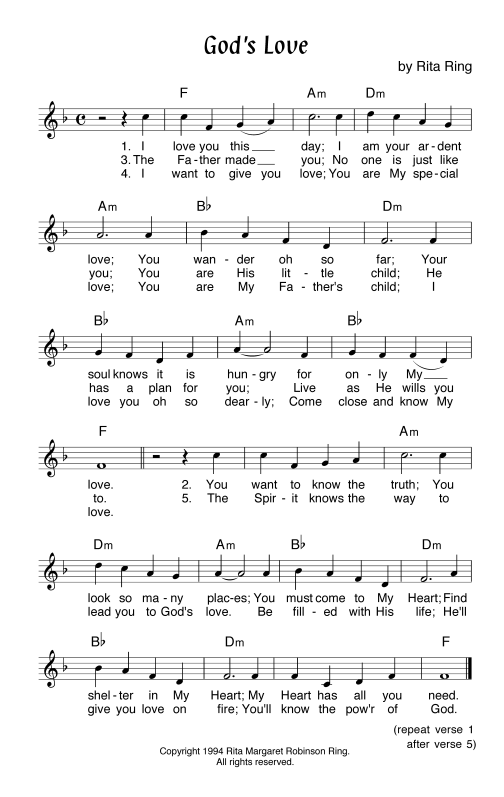 The story of the Blue Books is this truth
about Jesus' love —
The Father's love for us to give us Mary —
The Love of the Holy Spirit
Jesus' love for us —
What would God say to the earth —
with all the sin and willfulness
Jesus says in the Blue Books
LISTEN
I am present now on the earth —
truly present in My Divinity
and humanity and you should
come to Me in daily Mass and
before the Blessed Sacrament
and I will fill you with My grace.
In the world of pain, pills, drugs, booze,
greed — appetites given into
sex — killing babies
WHAT DO YOU WANT??
We were created to be happy —
What makes us happy is doing God's
will —
When we sin and are selfish —
When we give into vices —
old habits that need to change
we are miserable
The Fatima message tells us CONVERSION
we need to change —
we need to die to the ways not like Jesus
and live more the resurrected life —
Jesus has asked for 8 days of retreat
4 in China, 4 in Florida —
days of prayer to help make reparation
to God for the sins of this earth and
to pray for the priests, the Church and
the world —
God gave us the building (we have a big
loan) but for 11 years to pray
in reparation for the sins of
this earth —
to pray for our hierarchy —
in love —
like Jesus loved us so much
He gave and gave and gave
Jesus came to this earth —
Jesus, the Divine God, took on
flesh — a human body for
love of us
We cease to be a disciple of Jesus when
we are set in our ways and stop
listening —
The devil wants souls for hell —
The devil lures through our wounded
human nature — tempting —
he wants us to rebel against God's
will —
be closed —
be set —
"Do it our way"
Not God's way —
Jesus:
Open your heart Jerusalem
I am a God who loves you —
You must die to your vices —
Come to My table — be filled with
My grace —
I give you My Blue Books —
A Blue Print for your
spiritual life
| | | | | | |
| --- | --- | --- | --- | --- | --- |
| Blue Book I | Blue Book II | Blue Book III | Blue Book IV | Blue Book V | Blue Book VI |
People who use these writings
change if they go to daily
Mass and do adoration daily
and want to change —
I fill you with My grace —
Be a light to all —
Love and be loved —
I love you so much —
Do not hate —
Get rid of the defects, the habits
how you act that need to
change —
R. Jesus, the Son of God, taking on our
human flesh —
Novena aspect — prayer and sacrifice
What are we doing for our spiritual
life in Advent —
What are we doing to fill us with
God's love —
We are to prepare our hearts for the
Savior at Christmas
Be alert and praying
The gift of Jesus is given to us in communion.
God gives us Himself —
Help me circulate the Blue Books —
This is what leads us to happiness —
Jesus in our hearts —
Jesus teaches, Jesus worked miracles,
Jesus lived on earth, Jesus died and
Jesus teaches us about the
resurrection —
Jesus' story of Christmas — what is
new is the story of our lives filled
with Jesus' love —
We keep changing
Listen to God's Word
We are to change as we read the Word —
live the Word
Infinite love —
Depth of richness of Jesus' love —
We cannot fathom the love of God —
God's message of His love for this
era of peace is in the Blue Books
We can send Fr. Joe's
homily book to a priest for 75¢.
Can you please help us get
these homilies to the priests?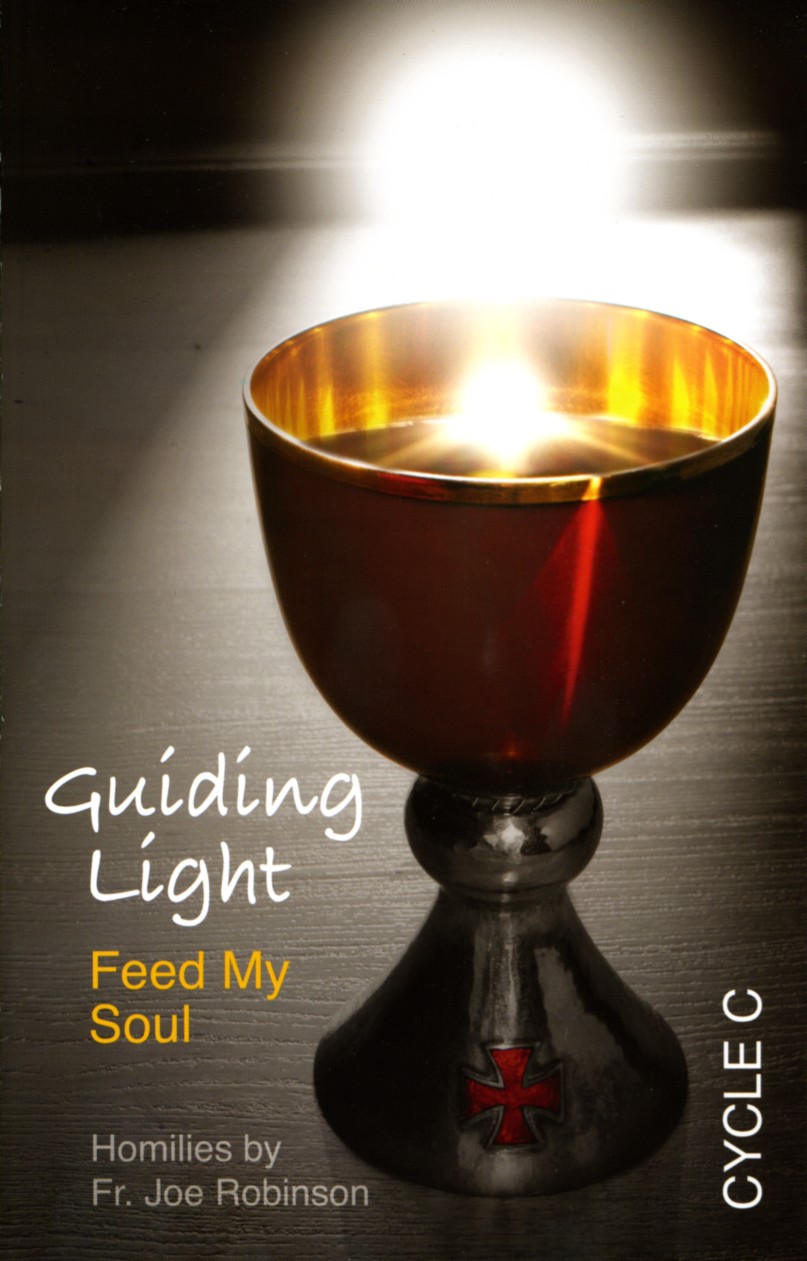 Please help us with your donation.
Call Shepherds of Christ
1-888-211-3041
Come to Florida Retreat December 2nd - 5th
Florida 13 years — come and pray for the
priests, the Church and the world
December 17, 2009
China Retreat
Mass December 10th, 11th, 12th, 13th
Come and pray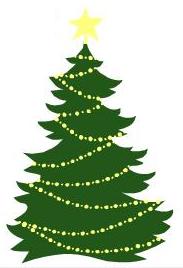 Give a statue with glass for Christmas

| | | |
| --- | --- | --- |
| Fatima w/glass - 11 | Pilgrim Virgin w/glass - 12 | Pilgrim Virgin w/glass - 15 |
| Fatima w/glass - 18 | Pilgrim Virgin w/glass - 18 | Pilgrim Virgin w/glass - 27 |
Fatima Statues - 24", 18", 15", 12" & 11"
11" - $150.00
12" - $160.00
15" - $200.00
18" - $250.00
24" - $450.00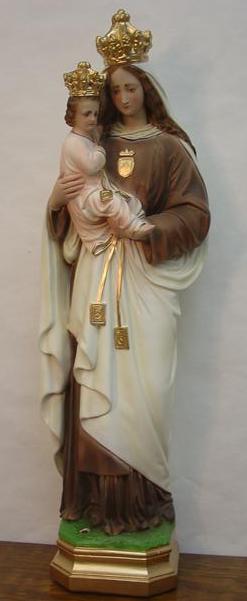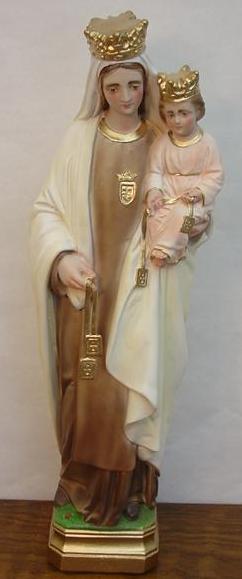 Our Lady of Mt. Carmel - 24" & 18"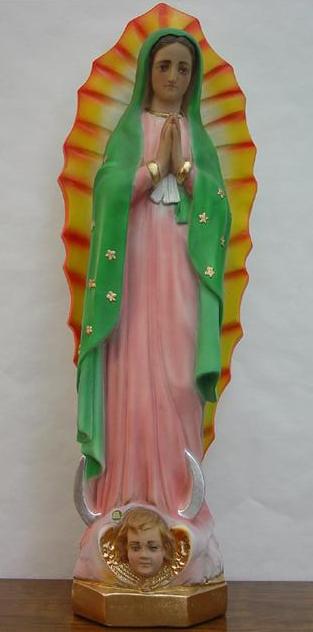 Our Lady of Guadalupe - 28" & 12"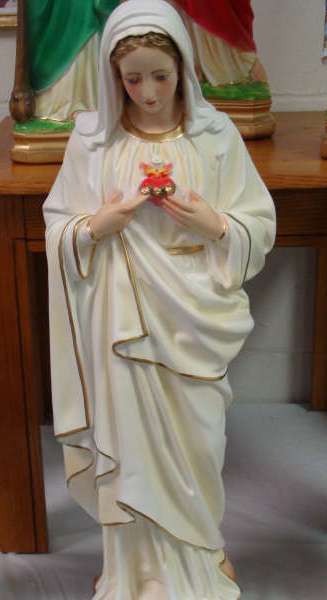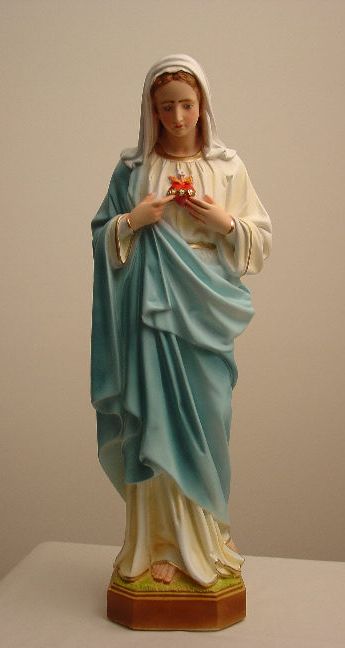 Immaculate Heart of Mary - Ivory - 24" & 18"
Immaculate Heart of Mary - 24", 18" & 12"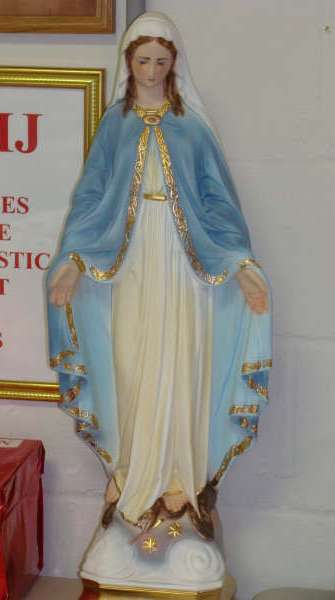 Our Lady of Grace - 24", 18" & 12"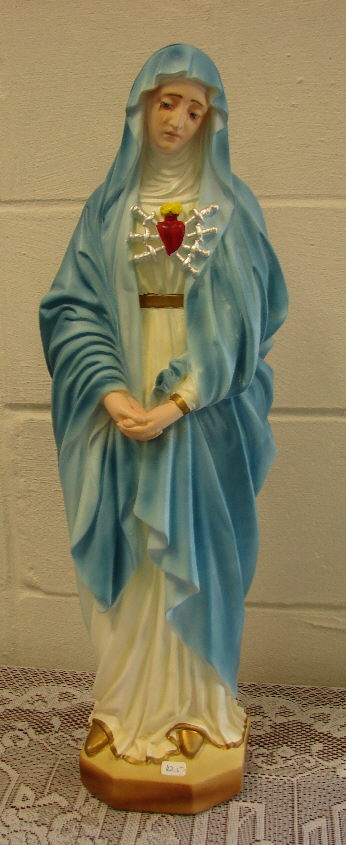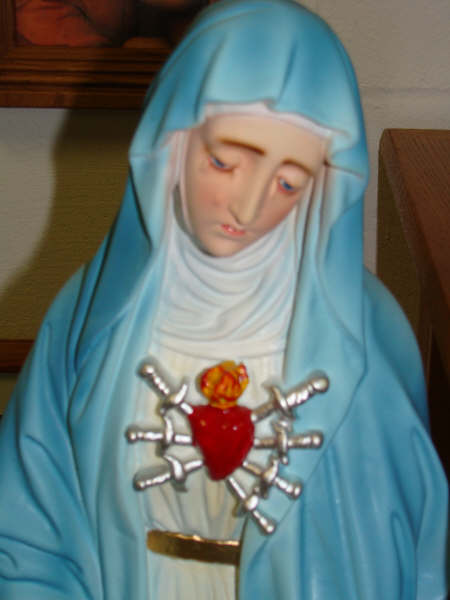 Our Lady of Sorrows 24"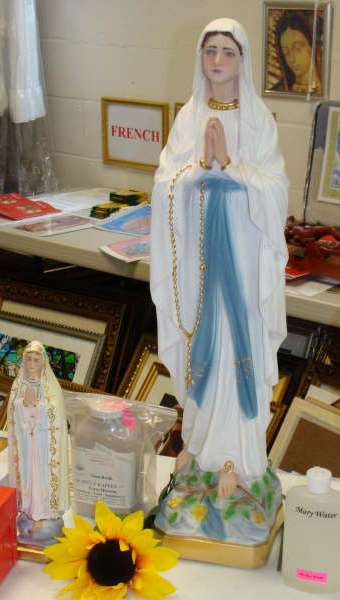 Our Lady of Lourdes - 24", 18" & 12"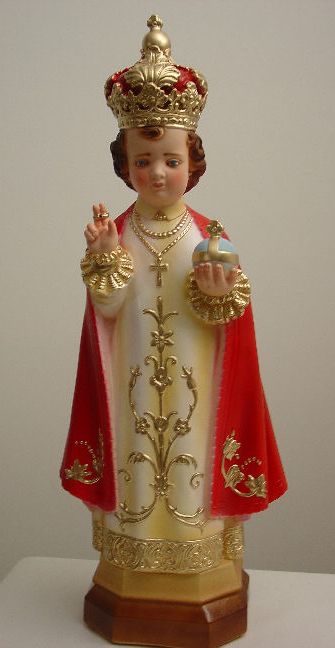 Infant of Prague - 24"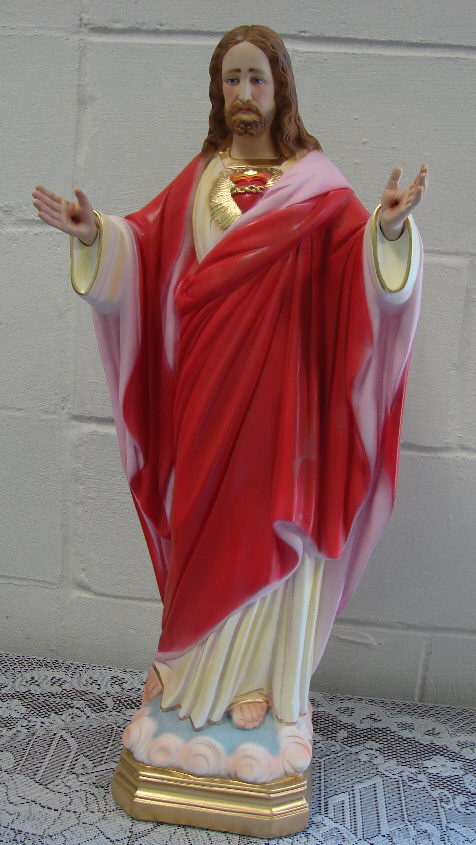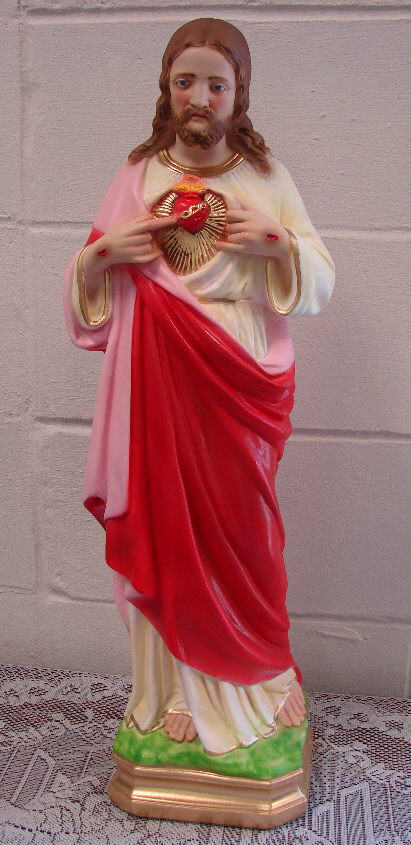 Sacred Heart of Jesus - Blessing - 24"
Sacred Heart of Jesus - 24" & 18"
12" - $200.00
18" - $300.00
24" - $500.00
Give a gift that lasts.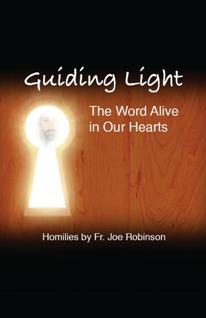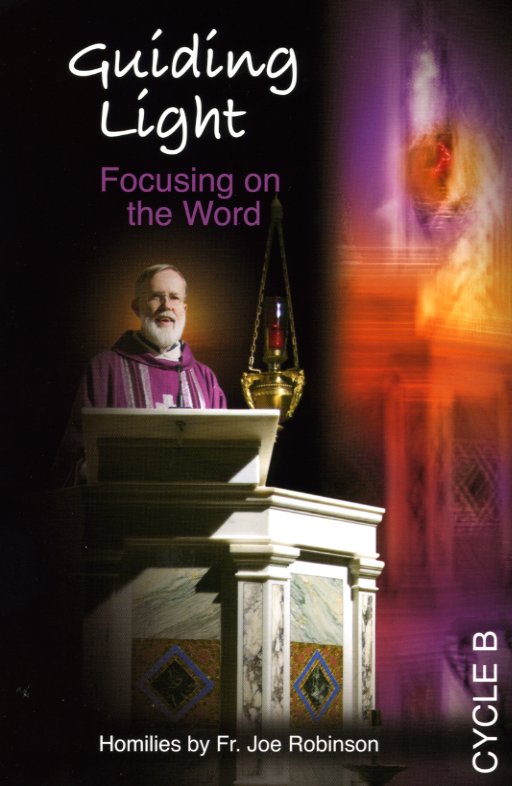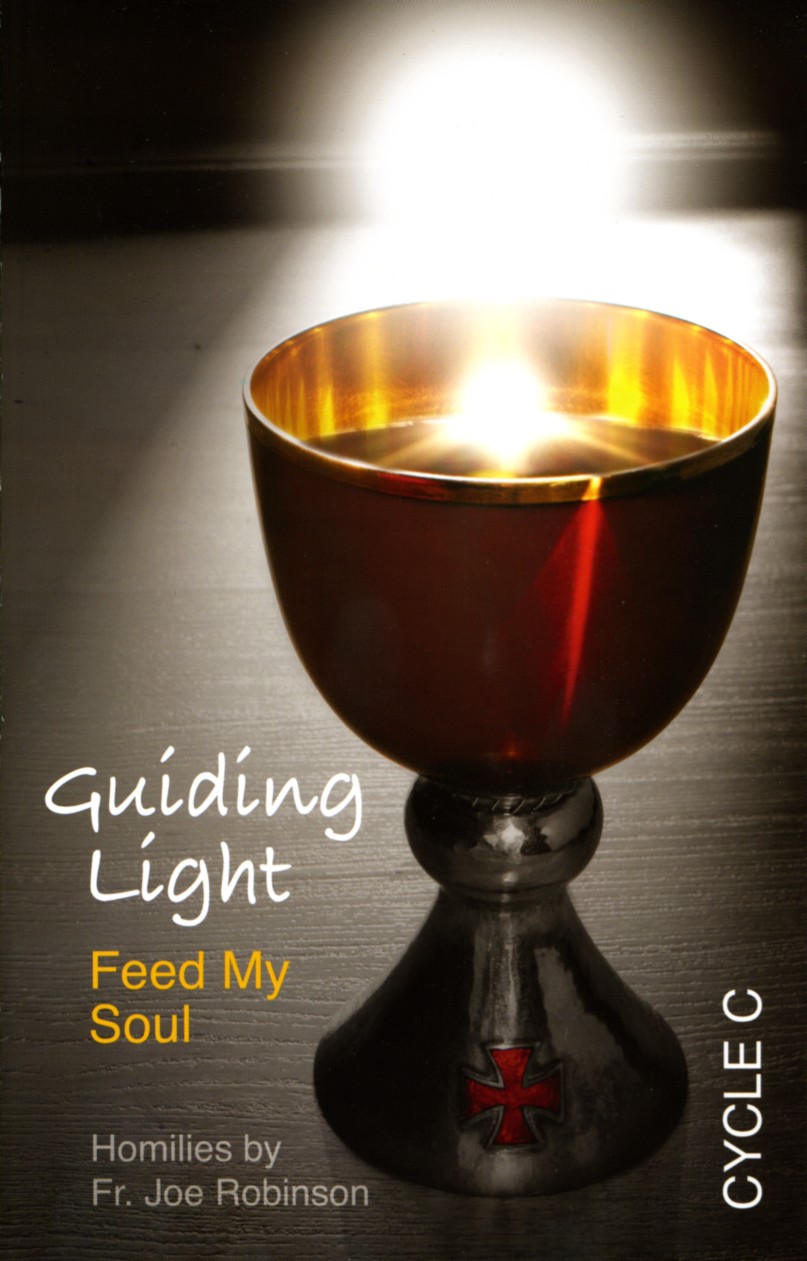 | | | | | | |
| --- | --- | --- | --- | --- | --- |
| Blue Book I | Blue Book II | Blue Book III | Blue Book IV | Blue Book V | Blue Book VI |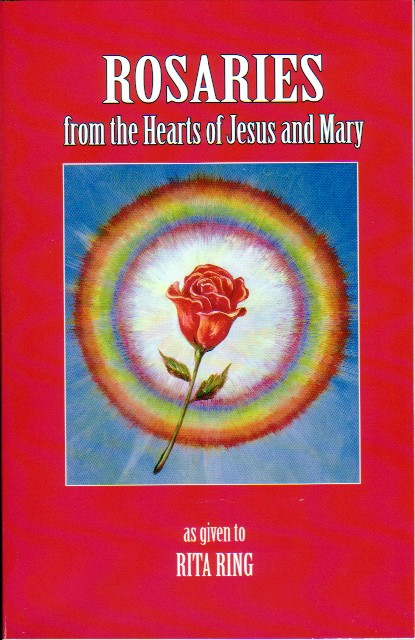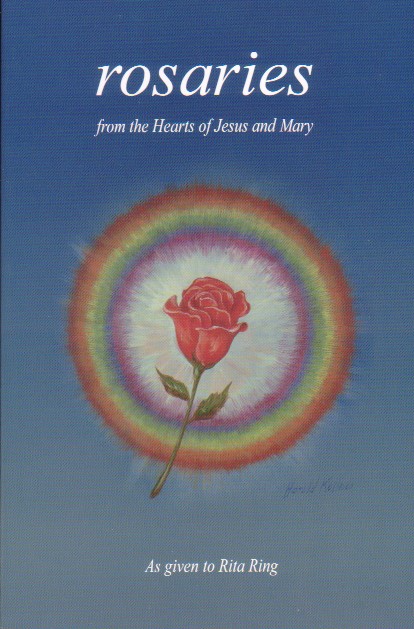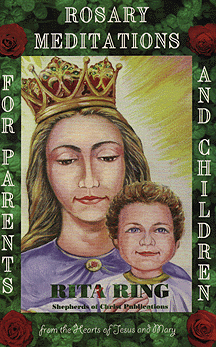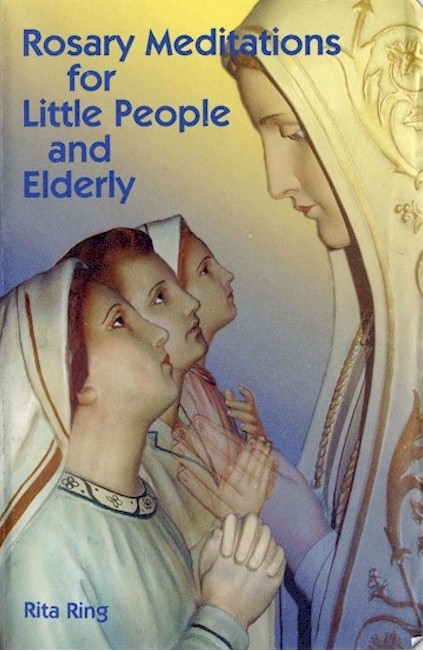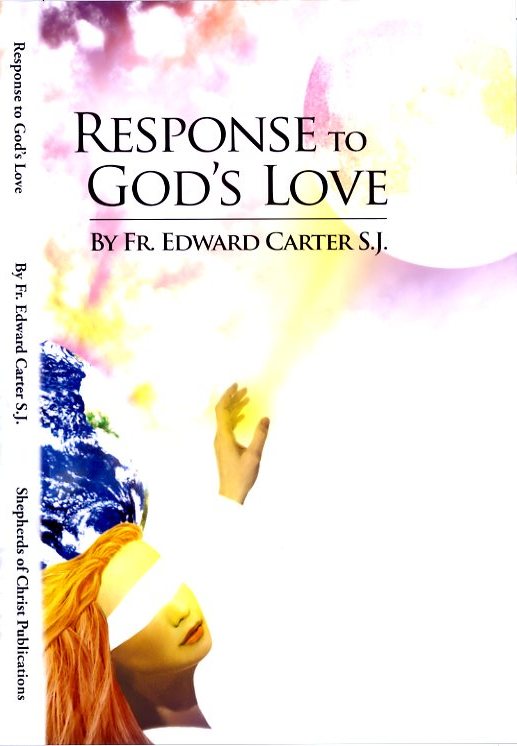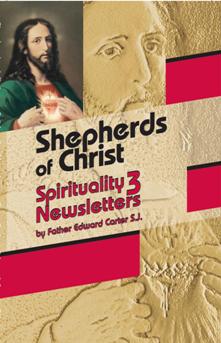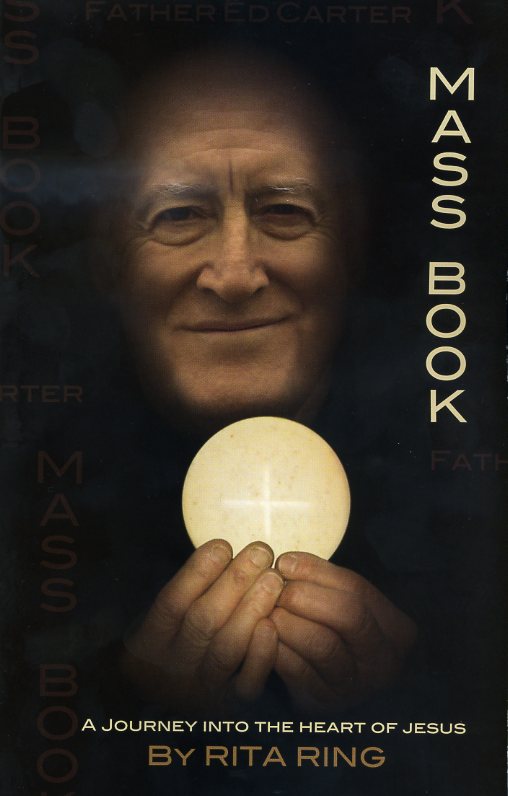 $10.00 each plus shipping
Call 1-888-211-3041
Shepherds of Christ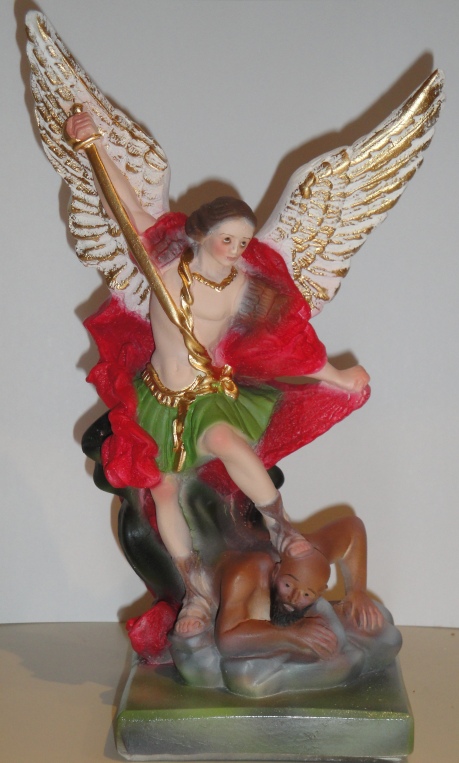 NEW! — 11" St. Michael - $40.00 plus shipping