Mary has requested that the daily message be given each day to the world. It is read nightly at the prayer service from her Image Building in Clearwater, Florida, U.S.A. This is according to her request. All attempts will be made to publish this daily message to the world at 11 p.m. Eastern time, U.S.A.

---

We acknowledge that the final authority regarding these messages rests
with the Holy See of Rome.

---
December 14, 2002
December 15th Holy Spirit Novena
Scripture selection is Day 4 Period I.
The Novena Rosary Mystery
for December 15th is Joyful.
Blue Book Reading Tomorrow
Sunday 4:30 after Mass tape
We are doing the rosary worldwide

on December 17, 2002.


He promises special healing
graces that day.


We will celebrate in Florida
and broadcast to the world on
the 6th anniversary of Mary's
apparition on the building.
Jesus wants everyone that can
to tune in.

Come to the Florida site on these days
for Christmas gifts.
There have been physical healings
on the 5ths and at other times.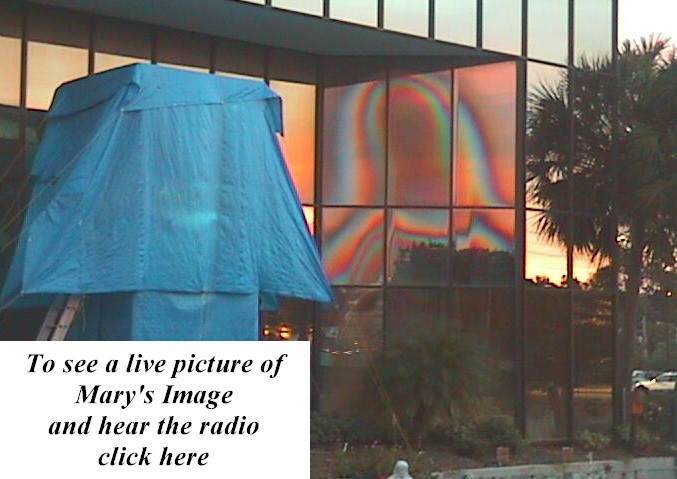 Pray for funds and grace.
The store in Florida
in the Two Hearts Building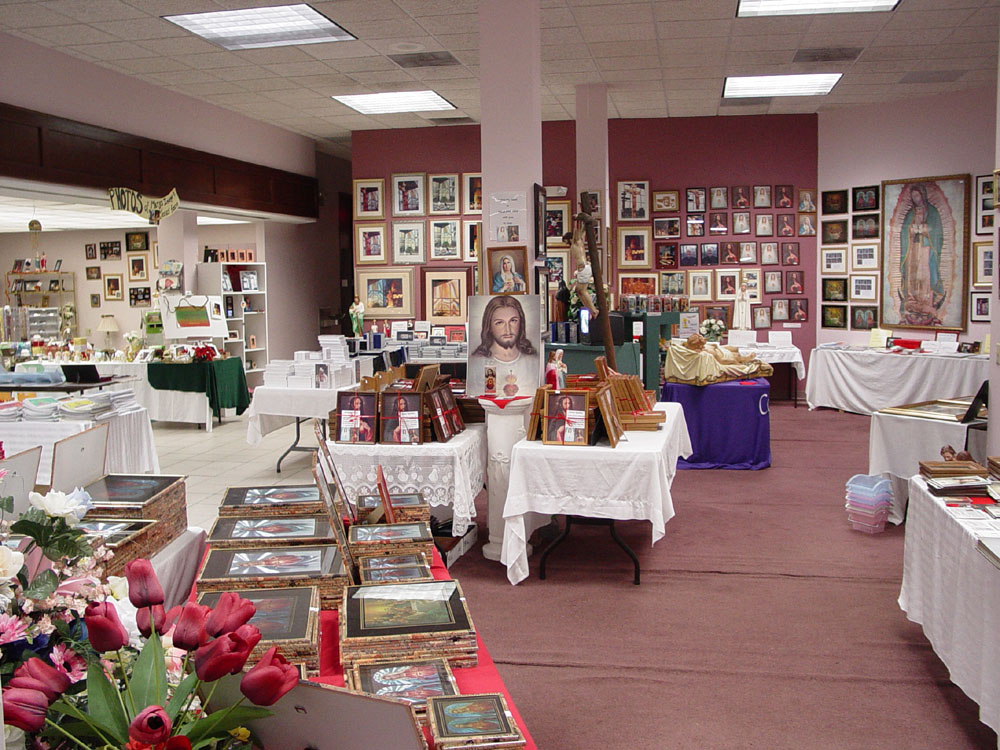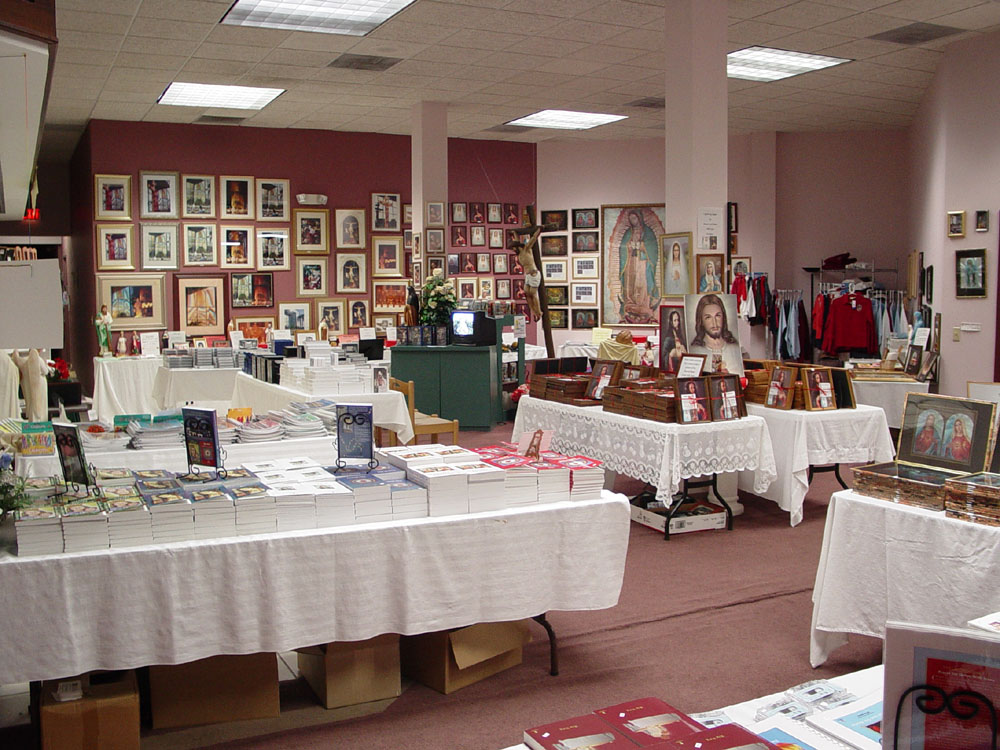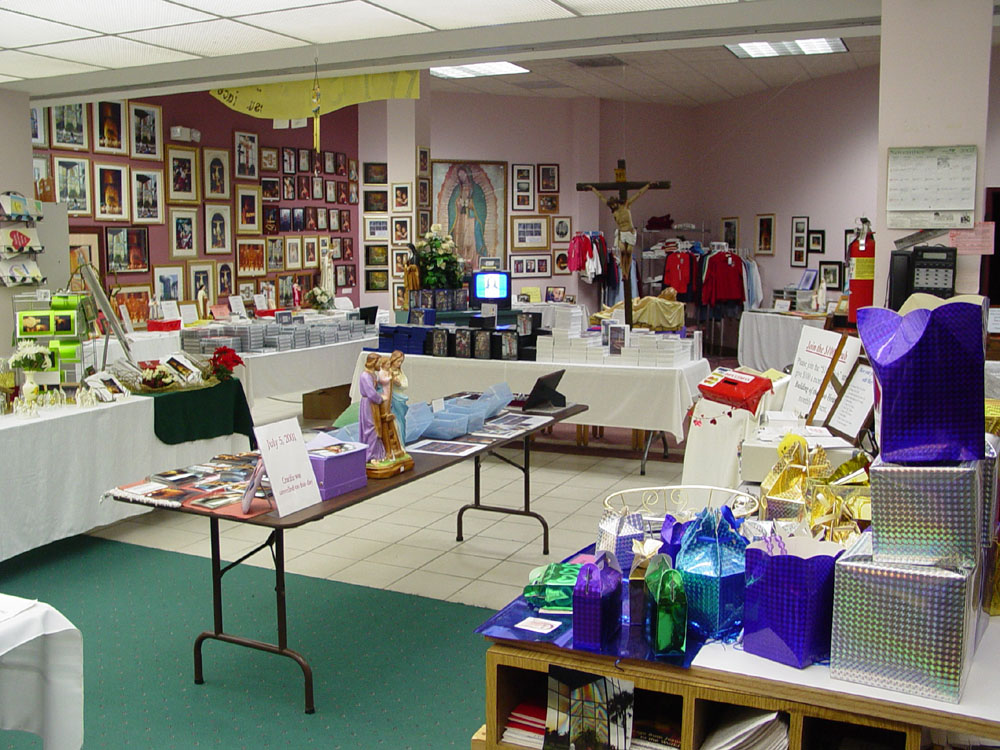 Messenger: Every day we are broadcasting
the Mass all over the
world at 4:00.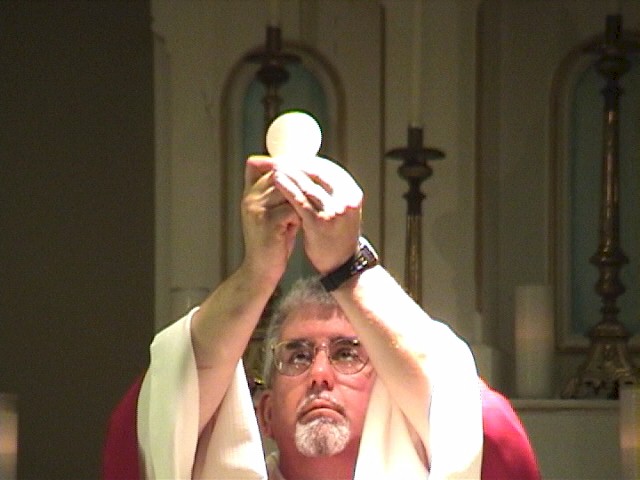 Messenger: Every day at 6:20PM we are
broadcasting Fr. Carter
praying the prayers
on tape at 6:20.
You can click on for this
and also for the live
picture of the images.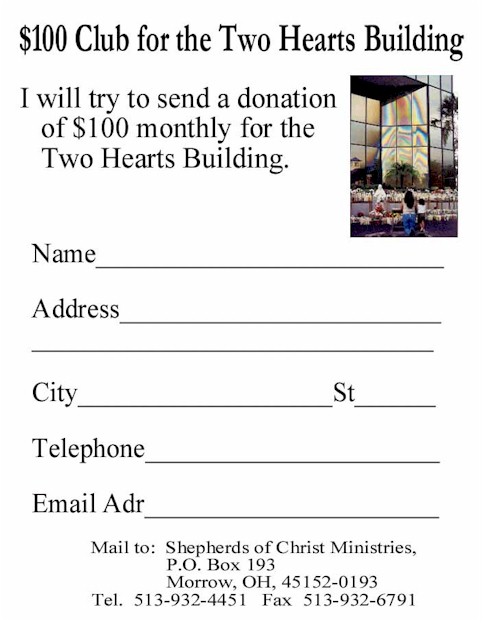 December 14, 2002
Messenger: I give my heart to Jesus and Mary with you
in love.
I am reminded of the scripture verse
Luke 21: 5-38.
This is the message Jesus wants all
of us to look up in our bibles today.
Please pray for 3 urgent intentions
funds and grace etc., all that is on the
following note.
Jesus wanted me to write you this special
note today to tell you to pray and
read this scripture.
Please read it today with your loves
ones.
This is a message from Jesus December 14, 2002.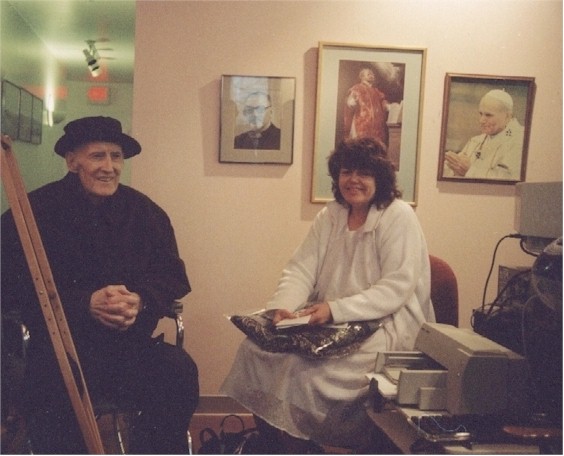 December 14, 2000
This is the last time we saw Father Carter alive.
Sincerely and with love,
Rita
There will be a Blue Book Reading tomorrow, Sunday
after the 4:30 Mass tape.
December 17, 2002 will be broadcast worldwide.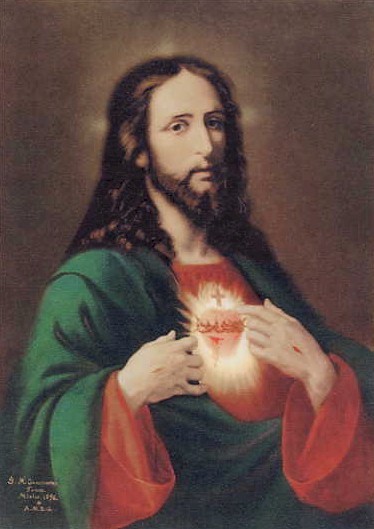 Prayer for Union with Jesus

Come to me, Lord, and possess my soul. Come into my heart and permeate my soul. Help me to sit in silence with You and let You work in my heart.

I am Yours to possess. I am Yours to use. I want to be selfless and only exist in You. Help me to spoon out all that is me and be an empty vessel ready to be filled by You. Help me to die to myself and live only for You. Use me as You will. Let me never draw my attention back to myself. I only want to operate as You do, dwelling within me.

I am Yours, Lord. I want to have my life in You. I want to do the will of the Father. Give me the strength to put aside the world and let You operate my very being. Help me to act as You desire. Strengthen me against the distractions of the devil to take me from Your work.

When I worry, I have taken my focus off of You and placed it on myself. Help me not to give in to the promptings of others to change what in my heart You are making very clear to me. I worship You, I adore You and I love You. Come and dwell in me now.

-God's Blue Book, January 17, 1994
December 14, 2002
Messenger: Dear Apostles, I give my heart to Jesus and Mary with you in love.
The anniversary of Mary's 6 year appearance on the
building is December 17, 2002.
Yesterday was wonderful, a tape or
disk entitled
"December 12, 2002
feast of Our Lady of Guadalupe
a Christmas gift from Jesus"
from yesterday is available —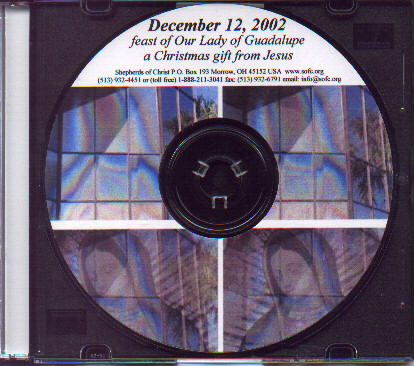 Messenger: You can order this. Also it is
on the internet radio.
Pray for 3 Blue Books.
Pray for 3 Urgent intentions
Pray for funds and grace.
Pray for the Reign of the Sacred Heart of Jesus
in all hearts and the triumph of Mary's
Immaculate Heart.
Thanks, I love you. Rita
Mysteries of Light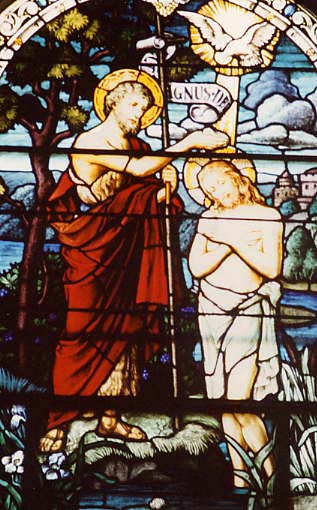 Baptism of Jesus
1. Jesus is the Light of the World.
2. Jesus came as a child.

3. Jesus died when He was 33.
4. Jesus was Baptized in the Jordan.
5. Jesus had three years of public ministry.
6. Jesus called His apostles.
7. The apostles followed Jesus.
8. They had to get along.
9. Jesus was the leader.
10. They didn't have contracts and salaries
they were called by Jesus, they followed
His call deep in their hearts.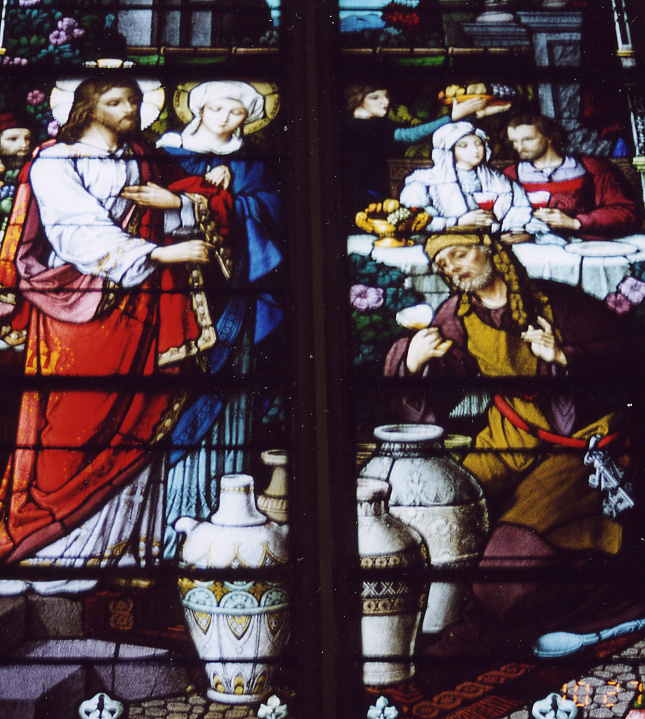 Marriage at Cana
1. People were celebrating the Marriage.
2. Jesus was there with His Mother.
3. They were running out of wine.
4. Mary said
'They have no wine.' John 2: 3
5. Mary told them to
'Do whatever he tells you.' John 2: 5
6. Jesus performed His first miracle.
7. Jesus turned water into wine.
8. Think of why Jesus picked a
wedding feast, a social gathering
to perform His first miracle.
9. Think of why it was performed
after Mary told Him about
the need for wine.
10. Jesus shows us His deep love for
His Mother in many ways and
through many messages.
Matthew 12: 46-50

He was still speaking to the crowds when suddenly his mother and his brothers were standing outside and were anxious to have a word with him. But to the man who told him this Jesus replied, 'Who is my mother? Who are my brothers?' And stretching out his hand towards his disciples he said, 'Here are my mother and my brothers. Anyone who does the will of my Father in heaven is my brother and sister and mother.'
Jesus wants us all to be brothers and sisters
living according to God's will.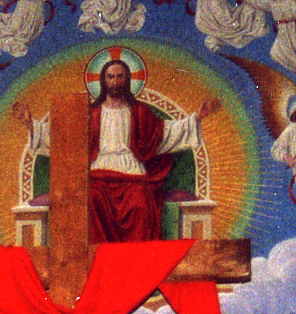 Kingdom of God
1. Excerpt of The Spiritual Exercises of St. Ignatius, by Louis J. Puhl, S.J.

136. THE FOURTH DAY

A MEDITATION ON TWO STANDARDS

The one of Christ, our supreme leader and lord,
the other of Lucifer, the deadly enemy of our
human nature

PRAYER. The usual preparatory prayer.

137. FIRST PRELUDE. This is the history. Here it will be that Christ calls and wants all beneath His standard, and Lucifer, on the other hand, wants all under his.

138. SECOND PRELUDE. This is a mental representation of the place. It will be here to see a great plain, comprising the whole region about Jerusalem, where the sovereign Commander-in-Chief of all the good is Christ our Lord; and another plain about the region of Babylon, where the chief of the enemy is Lucifer.

139. THIRD PRELUDE. This is to ask for what I desire. Here it will be to ask for a knowledge of the deceits of the rebel chief and help to guard myself against them; and also to ask for a knowledge of the true life exemplified in the sovereign and true Commander, and the grace to imitate Him.


FIRST PART

THE STANDARD OF SATAN

140. FIRST POINT. Imagine you see the chief of all the enemy in the vast plain about Babylon, seated on a great throne of fire and smoke, his appearance inspiring horror and terror.

141. SECOND POINT. Consider how he summons innumerable demons, and scatters them, some to one city and some to another, throughout the whole world, so that no province, no place, no state of life, no individual is overlooked.

142. THIRD POINT. Consider the address he makes to them, how he goads them on to lay snares for men and bind them with chains. First they are to tempt them to covet riches (as Satan himself is accustomed to do in most cases) that they may the more easily attain the empty honors of this world, and then come to overweening pride.

The first step, then, will be riches, the second honor, the third pride. From these three steps the evil one leads to all other vices.


SECOND PART

THE STANDARD OF CHRIST

143. In a similar way, we are to picture to ourselves the sovereign and true Commander, Christ our Lord.

144. FIRST POINT. Consider Christ our Lord, standing in a lowly place in a great plain about the region of Jerusalem, His appearance beautiful and attractive.

145. SECOND POINT. Consider how the Lord of all the world chooses so many persons, apostles, disciples, etc., and sends them throughout the whole world to spread His sacred doctrine among all men, no matter what their state or condition.

146. THIRD POINT. . . .

2. Matthew 18: 36-37
Jesus replied, 'Mine is not a kingdom of this world; if my kingdom were of this world, my men would have fought to prevent my being surrendered to the Jews. As it is, my kingdom does not belong here.' Pilate said, 'So, then you are a king?' Jesus answered, 'It is you who say that I am a king. I was born for this, I came into the world for this, to bear witness to the truth; and all who are on the side of truth listen to my voice.'
3. Matthew 13: 11
In answer, he said, 'Because to you is granted to understand the mysteries of the kingdom of Heaven, but to them it is not granted.
4. Matthew 18: 1-5
At this time the disciples came to Jesus and said, 'Who is the greatest in the kingdom of Heaven?' So he called a little child to him whom he set among them. Then he said, 'In truth I tell you, unless you change and become like little children you will never enter the kingdom of Heaven. And so, the one who makes himself as little as this little child is the greatest in the kingdom of Heaven.

'Anyone who welcomes one little child like this in my name welcomes me.'
5. Matthew 19: 14-15
but Jesus said, 'Let the little children alone, and do not stop them from coming to me; for it is to such as these that the kingdom of Heaven belongs.' Then he laid his hands on them and went on his way.
6. Mark 12: 34
Jesus, seeing how wisely he had spoken, said, 'You are not far from the kingdom of God.' And after that no one dared to question him any more.
7. Luke 9: 62
Jesus said to him, 'Once the hand is laid on the plough, no one who looks back is fit for the kingdom of God.'

Luke 17: 20-21

Asked by the Pharisees when the kingdom of God was to come, he gave them this answer, 'The coming of the kingdom of God does not admit of observation and there will be no one to say, "Look, it is here! Look, it is there!" For look, the kingdom of God is among you.'
8. Luke 21: 10-11
Then he said to them, 'Nation will fight against nation, and kingdom against kingdom. There will be great earthquakes and plagues and famines in various places; there will be terrifying events and great signs from heaven.
9. John 3: 3
Jesus answered: In all truth I tell you, no one can see the kingdom of God without being born from above.
10. John 3: 5-6
Jesus replied: In all truth I tell you, no one can enter the kingdom of God without being born through water and the Spirit; what is born of human nature is human; what is born of the Spirit is spirit.

Revelation 19: 1-10

After this I heard what seemed to be the great sound of a huge crowd in heaven, singing, 'Alleluia! Salvation and glory and power to our God! He judges fairly, he punishes justly, and he has condemned the great prostitute who corrupted the earth with her prostitution; he has avenged the blood of his servants which she shed.' And again they sang, 'Alleluia! The smoke of her will rise for ever and ever.' Then the twenty–four elders and the four living creatures threw themselves down and worshipped God seated on his throne, and they cried, 'Amen, Alleluia.'

Then a voice came from the throne; it said, 'Praise our God, you servants of his and those who fear him, small and great alike.' And I heard what seemed to be the voices of a huge crowd, like the sound of the ocean or the great roar of thunder, answering, 'Alleluia! The reign of the Lord our God Almighty has begun; let us be glad and joyful and give glory to God, because this is the time for the marriage of the Lamb. His bride is ready, and she has been able to dress herself in dazzling white linen, because her linen is made of the good deeds of the saints.' The angel said, 'Write this, "Blessed are those who are invited to the wedding feast of the Lamb," ' and he added, 'These words of God are true.' Then I knelt at his feet to worship him, but he said to me, 'Never do that: I am your fellow–servant and the fellow–servant of all your brothers who have in themselves the witness of Jesus. God alone you must worship.' The witness of Jesus is the spirit of prophecy.

Revelation 21: 1-4

Then I saw a new heaven and a new earth; the first heaven and the first earth had disappeared now, and there was no longer any sea. I saw the holy city, the new Jerusalem, coming down out of heaven from God, prepared as a bride dressed for her husband. Then I heard a loud voice call from the throne, 'Look, here God lives among human beings. He will make his home among them; they will be his people, and he will be their God, God–with–them. He will wipe away all tears from their eyes; there will be no more death, and no more mourning or sadness or pain. The world of the past has gone.'
Transfiguration
1. Matthew 17: 1-3
Six days later, Jesus took with him Peter and James and his brother John and led them up a high mountain by themselves. There in their presence he was transfigured: his face shone like the sun and his clothes became as dazzling as light. And suddenly Moses and Elijah appeared to them; they were talking with him.
2. Matthew 17: 5-8
He was still speaking when suddenly a bright cloud covered them with shadow, and suddenly from the cloud there came a voice which said, 'This is my Son, the Beloved; he enjoys my favour. Listen to him.' When they heard this, the disciples fell on their faces, overcome with fear. But Jesus came up and touched them, saying, 'Stand up, do not be afraid.' And when they raised their eyes they saw no one but Jesus.
3. Matthew 17: 9
As they came down from the mountain Jesus gave them this order, 'Tell no one about this vision until the Son of man has risen from the dead.'
4. On April 3, 1996, at All Saints Church I wrote:
I was at All Saints, April 3, at the 6:45 a.m. Mass. At 7:00 a.m. the bells rang at the Consecration of the Mass. The Sacrifice of Calvary rings out all over the world and I can be joined at every moment to this Sacrifice. We unite to this Sacrifice praying for ourselves and our brothers. The bell tolls at every moment I live. Whether I am doing dishes, being with my family, or whatever, I make this my offering united to the Holy Sacrifice of the Mass being offered around the world. I make my Morning Offering. United to the Holy Sacrifice of the Mass being celebrated around the world, I give myself completely to the Father in the name of Jesus in the Holy Spirit with all the angels and saints. I make this offering of my life to help in the salvation of souls. My offering is most pure and holy as I unite to the pure and holy Hearts of Jesus and Mary.

What is pleasing to my Father is that at every second I am trying to live in His will operating in love. My heroic or mundane tasks are most important as I give them in sacrifice united to Jesus in the Holy Sacrifice of the Mass.

I live in this way, always united to the sacrifice of Calvary being made sacramentally present on our altars around the world through the hands of His beloved priests.

This is the moment of sacrifice. The bells toll all over the earth and Christ, Chief-Priest and Victim, gives Himself in the Mass through the hands of the priest. I give myself in love to help in the work of redemption.

Jesus speaks: It is most difficult to present any description similar to the original mystical vision. The sketches provide a basis for reference. Nothing in words or pictures even comes close to the original experience. I wish these writings and sketches to appear that you will more fully experience my love through these revelations. Pictures are concrete descriptions of true realities. The sketches provided are more to My liking, employing the element of mystery, for nothing here on this earth will ever show even minutely the splendor of a genuine mystical vision. In expressing the visions in concrete pictures, the element of mystery is overshadowed. You must pray for grace to experience that element of mystery in these writings, knowing the infinitude of the mystery of God can never be expressed concretely through words and pictures. It is through grace that one experiences that which I reveal here.

Messenger: God is the ultimate mystery and He reveals Himself to man as He so chooses. Man must be open, soft and supple, ready for His touch.
April 9, 1996
Messenger: I went to All Saints Church - saw with eyes unveiled- such an aura of celestial light. I went to Communion, had the presence of God, wanted to cry so hard from the awe of it all. I was not feeling good and He wrapped me as only He can do in His heavenly embrace. My soul sang out and the vision began. My eyes now are still seeing with this effect. He, as it were, lifts up the hard, defined lines and I see with a celestial aura. This is what I see when I see a vision....

After Communion I had this immense presence of God. I knew a vision was coming. My vision gets a certain way. The distinct lines I see before me begin to disappear and are smudged with light.

Then I saw again the celestial lights of heaven. It was as though light was spilled from heaven and landed on the flowers and the corners of everything. The Eucharist took on an immense warmth and I knew God truly present in this room.

I saw with eyes unveiled in my soul and in the room. The room had a celestial aura, it no longer looked defined and clear. It was bathed in a gentle, celestial film and all I saw I wanted to tell to those around me. But I was so caught in His embrace that my mouth did not want to move.

Grace is being spilled on the earth. I have seen this celestial light come upon the altar of sacrifice, the monstrance and the cross. The vision on March 26 (1996) I will never forget as long as I live. The light is so thick and so intense as if the heavens open in these cracks of light and there is a depth far beyond that which any mind can envision.

The sky opened up and it rained down its grace. It opens when hearts are one in the Hearts of Jesus and Mary.

5. March 26, 1996
Messenger: I came to All Saints Church before a beautiful Monstrance of gold that contained Our beloved Savior. He was adorned in light, the altar beneath shone with the brightest light and the cross behind was entirely silhouetted with the same celestial light. I was overwhelmed with the presence of God and cried deeply from the awe of it all.

To be so aware of the Almighty God truly present in His splendor and glory—to know the presence of God, to see the glistening of the gold and the light and reflection of the cross behind Him—my beauteous love—words do not exist to describe the rapture of a heavenly embrace! I cry because of the immense awe within my being to know Him. God truly present in His majesty and glory and oh, God, I behold the presence of a heavenly court. You opened wide the heavens and lifted up the veil and I knew You in Your splendor and glory. I behold God, Father, Son, and Holy Spirit.

"I am the Way, the Truth and the Life." He is the Almighty God. He shows us the celestial lights with which He will light this earth. Many must surrender their hearts to His Heart and Mary's heart. It is in surrendering, the Spirit will move in the hearts of men and the light of God will shine on the darkened earth. Not with a light that you comprehend, but a light that is divinely granted—a light beyond all lights, a vision beyond all visions. It takes the surrender of minds and hearts to God. The Spirit cannot move in us when we are in control. Surrender and give Him our heart and He will make us fishers of men.

We are His apostles in the Shepherds of Christ Movement. He is sending us out into the world to light the hearts with His burning love. We are chosen by Him and He is giving us abundant graces to grow in our union with Him. He will light this world with His burning love. Our hearts must be open. We must surrender and let go and reach beyond the senses, reach with our hearts. Pray for faith, pray for the vision of God.

Note: I cried all through this writing, having the presence of God and being in great ecstasy to behold Him. May God touch your heart and may His Spirit move within you. May you be filled with the grace of God to surrender and let Him accomplish a great work within you.

And I was filled on high with His miraculous light and He reached down and spoke within me. I was filled as never before and knew the presence of God, Father, Son, and Holy Spirit.

Note: As I finished, the bells at All Saints Church rang at 9:00 A.M. As I began to experience the immense splendor, the bells of 8:00 rang. Words do not express anything that I saw or experienced or know from this ecstasy. This was the greatest and the first of three visions, which defined clearly to me our role in the Shepherds of Christ Movement. Jesus defines clearly the role of Fr. Carter in this great mission given to him by the Father.

For Fr. Carter from Jesus:

Jesus speaks: To him who has eyes to see, they will see - not with earthly vision, but with the eyes of faith, and to him who has ears to hear, he will hear with the fluttering of the Spirit moving within him.

I am the Way, the Truth, and the Life. I am the Almighty God. I say to the rocks to fall and they fall and to the grass, grow, and it grows, and to the sun, shine, and it shines. I give to you My love in these letters. Filled with My love, you will conquer this earth, not with weapons and powder or force, but with fires of My love. The fire will wipe out the hatred in the cold hearts and the earth will be covered with My celestial light. The earth will rock and I will appear in the heavens adorned in power and glory and the contrite hearts will be saved. I came to separate the sheep from the goats, the light from the darkness. I come and no one pays Me heed.

To you, My beloved son, Father Carter, I have sent you on a mission to spread this fire that will cover this earth. The hearts of men will turn from their sick and desolate ways to hearts gentle as a little lamb.

There will be one flock and one Shepherd and My staff will rule over all. Hearts consecrated to Our Hearts will lead the light across the earth. This light will be a light of intense brightness, brighter and hotter than any light from a flame. It will be the fire of God's love. The Spirit will move in the hearts of all consecrated to My Heart, and you will know how fire truly spreads, for the love of God is a fire. It is vibrant. It is encompassing. It is smoldering, burning deep within and speedily spreading on the outside. No fire on this earth can ever describe the burning embers that burn from the Sacred Heart of Jesus. No fire burns like the fires coming from My Heart and hearts filled with the love from the Sacred Heart of Jesus.

I have written your name, Fr. Carter, in My Heart, never ever to be blotted out and this earth will be renewed with the fire of God's love through you. You are My beloved priest-son, forever, according to the order of Melchizedek. Most holy and most sacred are your hands that consecrate the Host and write My precious newsletter for My beloved priest-sons. You are never unguarded. You are held within the deepest chamber of My Heart, and you will spread My love to the priest-sons of this earth.

I am Jesus. You will spread My love to all souls on this earth. I love you with the tenderest burning love. I am Jesus, your beloved Savior.

6. Excerpt from November 18, 1999, Message
Jesus speaks: I have given to My messenger the vision of the beauty of a celestial aura that has covered My sanctuary at certain times.

I give to you this vision. Picture the lights of heaven as a celestial veil of little gold dust, as snowflakes so close together and a veil of dense little mystical snowflakes covering the sanctuary where the Lord is in the Eucharist exposed or at the Consecration of the Mass.

Excerpt from January 7, 2001
When I received beautiful visions, many times a golden veil would come down as I described above. It was such a beautiful aura of golden light, like a golden veil and all I could use to describe it was snowflakes. It doesn't look exactly like that either, it is the only way I can think of to describe it.
7. July 5, 1994 6:30 p.m. Excerpt from the Red Rosary Book
I was told to go to Our Lady of the Holy Spirit Center to pray the rosary with my children. There were people in the front of the church, so we decided to pray the rosary in the back before the Sorrowful Mother statue. I had the following vision at the end of the rosary.

The statue of the Sorrowful Mother was lit up as if she had fire around her. The light was very bright. Her whole gown was all-white, but the statue's gown is blue and pink. She was all aglow. It looked like the glow that comes off of a fire. Her face kept changing but remained totally sorrowful-the sorrow of an older woman. She was in such pain and sorrow! (It was hard to explain how she looked-extremely pained!) Her face looked as though she was in such pain that she could hardly bear it.

The vision remained like this for about ten minutes, having begun during the last Hail Mary of the Sorrowful Mysteries of the rosary. She was holding something-it was all bright white-the brightest light ever!

8. Excerpt from December 22, 1998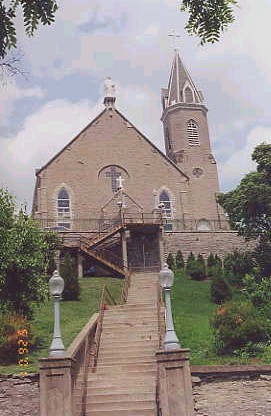 Messenger: On January 9, 1996, I went to pray. The snow was so bad the street was blocked to Holy Cross-Immaculata. I finally managed to find a place to park and trudged through the snow, panting with joy to be with Our Lord in the tabernacle there. When I arrived all I could do was kneel before the Sacred Heart statue and pour out myself to Him.

Please show a picture of the tabernacle and the Sacred Heart statue.

From my writings of January 9, 1996, I write:

"I was engulfed again in my love of God and cried so hard because I love Him so much. In this intimate act of giving myself totally to Him, my whole act was in emptying myself, wanting only to be lost in Him and united forever to Him in this most blissful moment. I turned myself over and was lost in Him, knowing His presence with me and knowing His deep love. The world stopped and I existed in Him, longing to forever stay there, so this moment would never end."

"I touched you, God and in this embrace I knew your unending love. I saw Your Body as if it was transfigured and glowing in light and I was lost in Thee."

This is how it began. I would see a great reflective light, as if from a mirror, on the eaves of the church in the front of Holy Cross-Immaculata and His Body was changed in the most brilliant light before my eyes. I cannot describe what I saw, nor have I ever seen it except in this vision and two that would follow the next two days. Jesus was transfigured before my eyes.

The date of January 9, 1996, when it first happened, was the same date January 9, 1994, when I genuflected before the crucifix and the altar at St. Gertrude's and the Father spoke; Blue Book II-page 18, January 9, 1994: "This is My beloved Son in whom I am well pleased."

On January 9, 1996, I would see Jesus transfigured before me in the statue.

At the end of December, on the 5th of the month, 1996, I would see Him in the back of the church on the crucifix at the point of death.

9. Jesus appeared transfigured below
Mary's image when we opened the
Rosary factory February 5, 2000.
Our Founder Fr. Carter was there. He
blessed the rosary factory.

10. January 9, 1994
God the Father speaks: "My gift to you is My Son.

This is My beloved Son in whom I am well pleased."

On the 20th of August, 1997, I was at St. Gertrude's and the Lord appeared transfigured on the cross. I heard the voice of the Father speak, "This is My beloved Son, in Whom I am well pleased, listen to Him."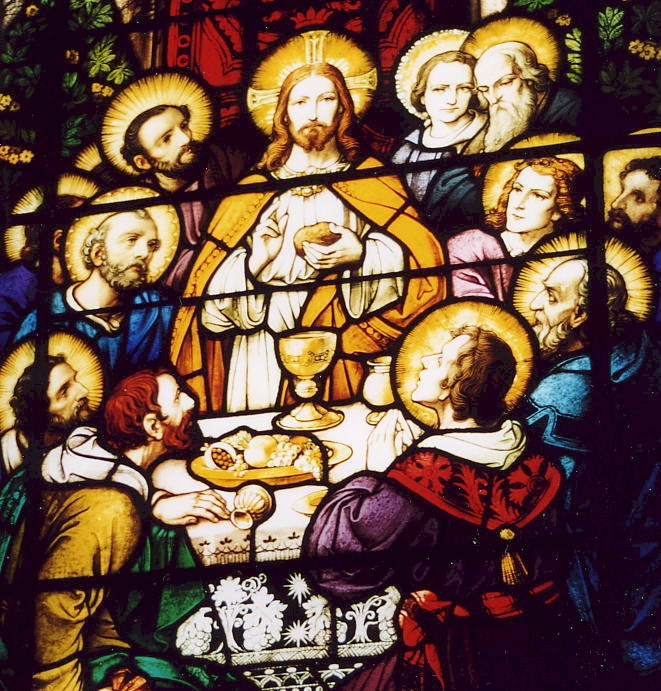 Last Supper
1. Luke 22: 14-16
When the time came he took his place at table, and the apostles with him. And he said to them, 'I have ardently longed to eat this Passover with you before I suffer; because, I tell you, I shall not eat it until it is fulfilled in the kingdom of God.'
2. Luke 22: 17-18
Then, taking a cup, he gave thanks and said, 'Take this and share it among you, because from now on, I tell you, I shall never again drink wine until the kingdom of God comes.'
3. Luke 22: 19-20
Then he took bread, and when he had given thanks, he broke it and gave it to them, saying, 'This is my body given for you; do this in remembrance of me.' He did the same with the cup after supper, and said, 'This cup is the new covenant in my blood poured out for you.
4. Luke 22: 21-23
'But look, here with me on the table is the hand of the man who is betraying me. The Son of man is indeed on the path which was decreed, but alas for that man by whom he is betrayed!' And they began to ask one another which of them it could be who was to do this.
5.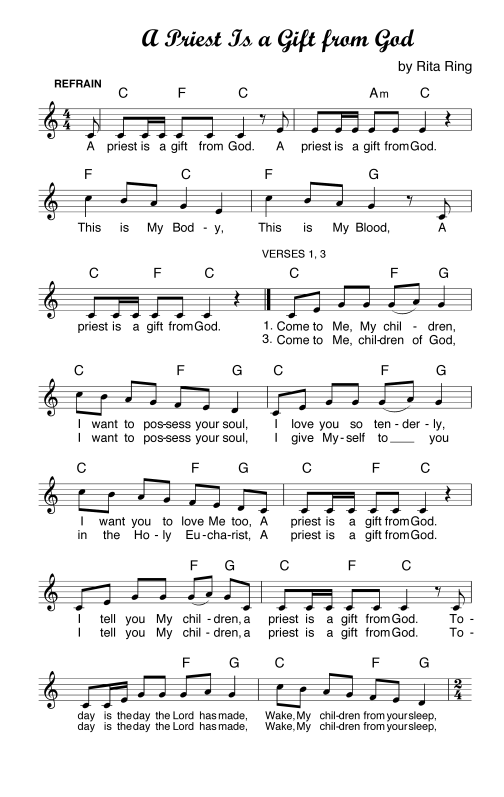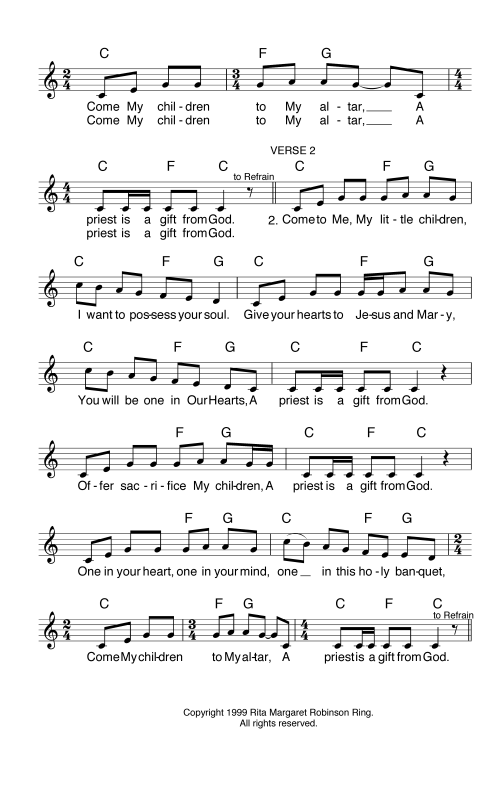 6. Luke 22: 25-28
but he said to them, 'Among the gentiles it is the kings who lord it over them, and those who have authority over them are given the title Benefactor. With you this must not happen. No; the greatest among you must behave as if he were the youngest, the leader as if he were the one who serves. For who is the greater: the one at table or the one who serves? The one at table, surely? Yet here am I among you as one who serves!

You are the men who have stood by me faithfully in my trials;
7.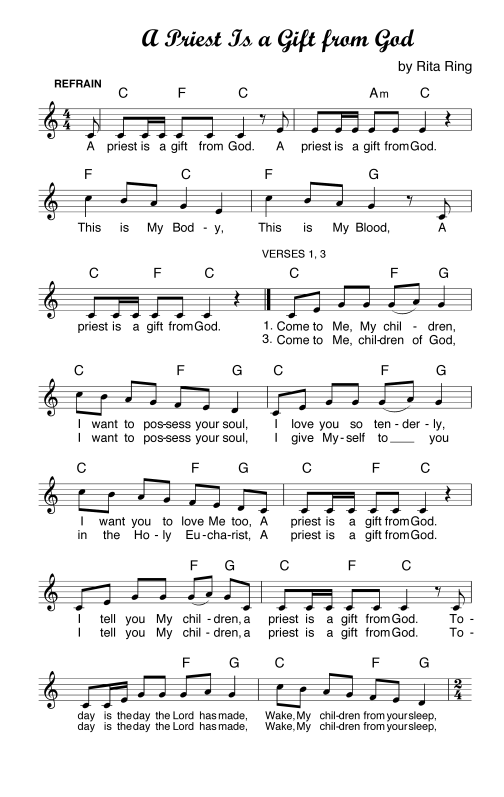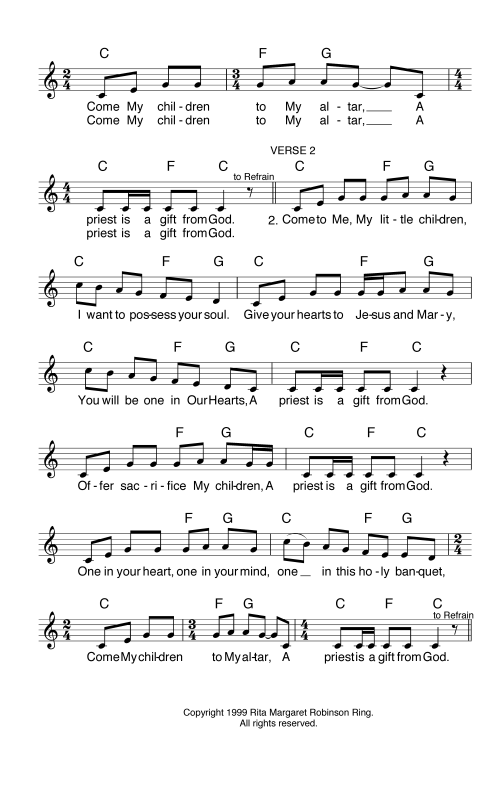 8. Excerpt from Newsletter 1999 issue 5
At the Last Supper, on the night He was betrayed, our Saviour instituted the Eucharistic Sacrifice of His Body and Blood. He did this in order to perpetuate the sacrifice of the Cross throughout the centuries until He should come again, and so to entrust to His beloved spouse, the Church, a memorial of His death and resurrection: a sacrament of love, a sign of unity, a bond of charity, a paschal banquet in which Christ is consumed, the mind is filled with grace, and a pledge of future glory is given to us. (Vatican II, Constitution on the Sacred Liturgy, No. 17) 12
The Church, therefore, earnestly desires that Christ's faithful, when present at this mystery of faith, should not be there as strangers or silent spectators. On the contrary, through a proper appreciation of the rites and prayers they should participate knowingly, devoutly, and actively. They should be instructed by God's word and be refreshed at the table of the Lord's body; they should give thanks to God; by offering the Immaculate Victim, not only through the hands of the priest, but also with him, they should learn to offer themselves too. Through Christ the Mediator, they should be drawn day by day into ever closer union with God and with each other, so that finally God may be all in all. (Constitution on the Sacred Liturgy, No. 48) 13
Through the Eucharistic Sacrifice Christ the Lord desired to set before us in a very special way this remarkable union whereby we are united one with another and with our divine Head, a union that no word of praise can ever sufficiently express. For in this sacrifice the sacred ministers act not only as the representative of our Saviour, but as the representative of the whole Mystical Body and of each one of the faithful. Again, in this act of sacrifice, the faithful of Christ, united by the common bond of devotion and prayer, offer to the eternal Father through the hands of the priest, whose prayer alone has made it present on the altar, the Immaculate Lamb, the most acceptable victim of praise and propitiation for the Church's universal need. Moreover, just as the divine Redeemer, while dying on the Cross, offered Himself to the eternal Father as Head of the whole human race, so now, 'in this clean oblation' He not only offers Himself as Head of the Church to His heavenly Father but in Himself His mystical members as well. He embraces them all, yes, even the weaker and more ailing members, with the deepest love of His Heart. (Pope Pius XII, Mystici Corporis AAS. XXXV, 232-233) 14

Note: 12. The Documents of Vatican II, "Constitution on the Sacred Liturgy", America Press Edition, No. 17.
Note: 13. The Documents of Vatican II, "Constitution on the Sacred Liturgy", America Press Edition, No. 48.
Note: 14. Pope Puis XII, Encyclical Letter, Mystici Corporis, AAS, XXXV, pp. 232-233.

9. Excerpt from Newsletter 1999 issue 5
Archbishop Luis M. Martinez offers us these inspiring words: "If we could dispose ourselves at least to think about what He suffered for each one of us! Our souls are enveloped in His tenderness and in His pain. We are the fruit of His love and His martyrdom. We increasingly receive His gifts of all kinds. We receive them tranquilly, at times joyfully. But those gifts are marked with the blood of Jesus, the blood from His veins and from his Heart. In order that we might taste the least of His consolations, Jesus had to taste the gall and vinegar of interior desolation...

"Each communion we receive cost Jesus the sacrifice of Calvary ... Holy Communion is a banquet from heaven prepared with the blood of Jesus and the bitterness of His Heart." 15

Note: 15. Archbishop Luis Martinez, Only Jesus, B. Herder Book Co., pp. 212-213.

10. Excerpt from Newsletter 1999 issue 5
From a spiritual journal we are given these words: "When a priest is filled with the love of Jesus, he unites more deeply with Christ in the great sacrifice being offered to the Father. The faithful more easily see Jesus, through the priest, offering sacrifice to the Father. They more easily experience, at this great sacrifice, the presence of Father, Son and Holy Spirit.

"At the Mass we unite in offering sacrifice to the Father. We all unite as one and give ourselves in such oneness with Jesus, in such love to the Father, in the Holy Spirit. We desire to die to all the things that are not of God and join in this great miracle taking place. The Father looks down and He sees the sacrifice of His Son being offered through His priest. Heaven unites to earth. Earth cries out in such jubilation at the great gift of the Almighty God, and we unite as creatures giving ourselves as a sacrifice to our beloved Creator. Do we experience the presence of God as His power flows through His priest, who takes ordinary bread and wine, and changes them into the Body and Blood of our Lord? Do we hear Jesus cry out, as He did at the Last Supper, with the intensity in His voice reflecting the knowledge of the upcoming events of His Passion and death?

"Do we hear the priest say the words of consecration with the emotion of Jesus, about to give His life for His beloved ones? And the earth stands still. There is, at that moment, the sacrifice of Calvary sacramentally made present through the words of the priest. Oh, that God so loved the world to give His only Son as a sacrifice, and that God wants us in this deep oneness with Him! I give You myself, my Savior, my beloved Jesus, as You so willingly gave Yourself to me on Calvary. I want to die and rise more and more with You in the deepest possible love for You and for those for whom You died a brutal, bloody death on Calvary, and for whom You rose gloriously from the dead!"






Christmas cards available

To order cards on the internet click here

call Morrow 1-513-932-4451

Suggested Donation of at least $2.00

inside of card




Rosary Books for sale


Shepherds of Christ Ministries
P.O. Box 193
Morrow, OH 45152-0193
USA

to use a credit card call Morrow at 1-513-932-4451


Red Rosary Book
$10 + shipping


Blue Rosary Book
$10 + shipping


Parents and Children's
Rosary Book
$10 + shipping

Little People and Elderly
Rosary Book
$10 + shipping


(English)



(Spanish)

Rosary Coloring Books
$5 each book + shipping

From September 5, 2002
during the special prayer service
in Clearwater, Florida
during the 6:20 prayers.

The images looked exactly like this.

This was taken without a flash.

There have been physical healings
on the 5ths and at other times.

Excerpt from September 17, 2002

I wish the store to carry the Christmas
materials immediately, coloring
books, Blue Books, Spanish Coloring
Books.

I wish image rosaries be made available in
the store and on Tom's farm.

These must also be ordered, it takes
months for their delivery, the requirement
has been made the materials are covered
before the order.

I ask you to have Christmas presents that
reflect Mary's image.

What a gift I give to the earth, you
should tell people about this especially at
Christmas.

end of excerpt from September 17, 2002

---

Please pray for the Cardinal
Our Lord has asked us to pray for.

We desperately need funds.

We need funds desperately.

We need funds to send out
the retired Bishop's mailing.


Please pray for the Cardinal
Our Lord has asked us to pray for.

---

It is difficult for us every month to make the
Virgin Mary payment.

We cannot keep the store stocked
because of the shortage of money.

Our Lord has asked us to stock the store
for Christmas.

He has asked all to come and buy
Christmas presents from the store.

Can you help us in any way?


Credit card donations accepted.


Shepherds of Christ Ministries
P. O. Box 193
Morrow, Ohio 45152
1-888-211-3041
---
---
---

Copyright © 2002 Shepherds of Christ.
Rights for non-commercial reproduction granted:
May be copied in its entirety, but neither re-typed nor edited.
Translations are welcome but they must be reviewed for moral and
theological accuracy by a source approved by Shepherds of Christ Ministries
before any distribution takes place. Please contact us for more information.
All scripture quotes are from the New Jerusalem Bible, July 1990, published by Doubleday.
Revised: December 13, 2002
URL: http://www.sofc.org
Contact Information for Shepherds of Christ
Email: info@SofC.org
---
Shepherds of Christ Ministries
P.O. Box 193
Morrow, Ohio 45152-0193

Telephone: (toll free) 1-888-211-3041 or (513) 932-4451
FAX: (513) 932-6791