Luke 1: 26-38
In the sixth month the angel Gabriel was sent by God to a town in Galilee called Nazareth, to a virgin betrothed to a man named Joseph, of the House of David; and the virgin's name was Mary. He went in and said to her, 'Rejoice, you who enjoy God's favour! The Lord is with you.' She was deeply disturbed by these words and asked herself what this greeting could mean, but the angel said to her, 'Mary, do not be afraid; you have won God's favour. Look! You are to conceive in your womb and bear a son, and you must name him Jesus. He will be great and will be called Son of the Most High. The Lord God will give him the throne of his ancestor David; he will rule over the House of Jacob for ever and his reign will have no end.' Mary said to the angel, 'But how can this come about, since I have no knowledge of man?' The angel answered, 'The Holy Spirit will come upon you, and the power of the Most High will cover you with its shadow. And so the child will be holy and will be called Son of God. And I tell you this too: your cousin Elizabeth also, in her old age, has conceived a son, and she whom people called barren is now in her sixth month, for nothing is impossible to God.' Mary said, 'You see before you the Lord's servant, let it happen to me as you have said.' And the angel left her.
Jesus took flesh
Romans 16: 25-27
And now to him
who can make you strong
in accordance with the gospel that I preach
and the proclamation of Jesus Christ,
in accordance with that mystery
which for endless ages was kept secret
but now (as the prophets wrote)
is revealed,
as the eternal God commanded,
to be made known to all the nations,
so that they obey in faith:
to him, the only wise God,
give glory through Jesus Christ
for ever and ever. Amen.
Isaiah 9: 1-6
The people that walked in darkness
have seen a great light;
on the inhabitants of a country
in shadow dark as death
light has blazed forth.
You have enlarged the nation,
you have increased its joy;
they rejoice before you
as people rejoice at harvest time,
as they exult
when they are dividing the spoils.

For the yoke that weighed on it,
the bar across its shoulders,
the rod of its oppressor,
these you have broken
as on the day of Midian.

For all the footgear
clanking over the ground
and all the clothing rolled in blood,
will be burnt, will be food for the flames.

For a son has been born for us,
a son has been given to us,
and dominion has been laid
on his shoulders;
and this is the name he has been given,
'Wonder–Counsellor, Mighty–God,
Eternal–Father, Prince–of–Peace'
to extend his dominion
in boundless peace,
over the throne of David
and over his kingdom
to make it secure and sustain it
in fair judgement and integrity.
From this time onwards and for ever,
the jealous love of Yahweh Sabaoth
will do this.
Titus 2: 11-14
You see, God's grace has been revealed to save the whole human race; it has taught us that we should give up everything contrary to true religion and all our worldly passions; we must be self-restrained and live upright and religious lives in this present world, waiting in hope for the blessing which will come with the appearing of the glory of our great God and Saviour Christ Jesus. He offered himself for us in order to ransom us from all our faults and to purify a people to be his very own and eager to do good
John 1: 1-5, 9-14
In the beginning was the Word:
the Word was with God
and the Word was God.
He was with God in the beginning.
Through him all things came into being,
not one thing came into being
except through him.
What has come into being in him was life,
life that was the light of men;
and light shines in darkness,
and darkness could not overpower it.

The Word was the real light
that gives light to everyone;
he was coming into the world.
He was in the world
that had come into being through him,
and the world did not recognise him.
He came to his own
and his own people did not accept him.

But to those who did accept him
he gave power to become children of God,
to those who believed in his name
who were born not from human stock
or human desire
or human will
but from God himself.
The Word became flesh,
he lived among us,
and we saw his glory,
the glory that he has from the Father
as only Son of the Father,
full of grace and truth.
The Three loves
1) Love of God
2) Love of one another
3) Love of Self
Book Response to God's Love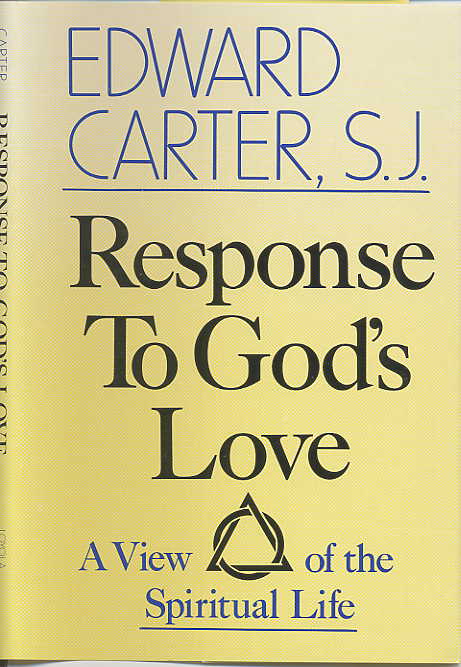 1) God the Ultimate Mystery
Jesus Christ comes and reveals to us
about God
2) Our Uniqueness in God's Plan
3) Becoming
1) individual Christian
2) Church
3) world

}
state of
becoming
We are to be more and more likened to God —
We bear the handprint of God
4) Death - Resurrection
We die to those ways not likened
to God — to live a greater life of
resurrection in Him
The Virtues — we live a virtuous life not giving
into vices.
We do not give into bad habits —
We give up vices —
Bad habits
Faith brings happiness of mind
Sin hurts our relationship with God
The sin of despair is a sin against
the Holy Spirit
The Father, Son and Holy Spirit live in the
graced baptized soul —
We are the temple of the Holy Spirit —
We are in the state of becoming — (more likened to God)
We have a free will —
We can choose life or death —
Working in obstinacy against God's
plan is how the evil one
works if we let him —
An evil spirit working on us and we
give into him when we are
obstinate, rebellious against
God's plan
The devil wants souls for hell —
We give into our wounded human nature
when we keep acting in jealousy,
envy, lustfulness, possessiveness —
When we give into division, hatred
we focus on ourselves and filling
ourselves with things that make
us unhappy and can lead to grave
sins
We were created to love
to be a light
to help build God's Kingdom
We teach by example and love — what
God wants us to show to others —
Many refuse to turn from these bad
habits and ignore that we are
here to die to our selfish sinful
ways and live a greater life of
resurrection in Him — to be
a witness to God —
A man sins when he is filled with
envy over another man's spiritual
good — He actually hates the
increase of God working in
the world in another —
He in his envy is working for the
devil blocking the man
trying to promote the Kingdom
of God to help souls get to
heaven —
It is God's will we act to promote
God's Kingdom — the devil works
through some who are envious
of another's spiritual good —
When one is singing and praising God —
giving the love to God that is
pleasing to God and is His due —
it is satan who hates love
given to God and can press
on others to try to stop or
interfere this serious devotion
and love given to God —
These jealousies to block love given to God
can be habitual —
God the Holy Spirit works powerfully
when one sings and gives praise
and love to God —
Knowledge and understanding perfect
faith —
We can be blind because of giving
into our wounded human nature —
acting in jealousy and pride
and envy when another is showing
love in praising God —
If one is filled with passionate thoughts
against God's will or great hatred
one can withdraw one's mind
from God — the devil wants to
stop love and praise given to God —
The devil hates God —
The devil wants praise, love, singing to God,
reading the Word — STOPPED
Here is a little example
Mary, Sue and Joe are happy —
laughing, just enjoying being
together —
Mike comes in and sees the fun —
Mike really does little to promote
love and unity — he is used to
being business - like — not unity —
spontaneity in the heart —
Mike sees with jealous, envious
eyes the three just having
good - fun together —
Mike brings up problems, tells them
how they will not have money
to pay the community bills and
gets control by getting them to fear —
later he shows how he will rescue
the problem he exaggerated to get
control and stop their fun
Sarah likes to couple up in a group and
show the others they are left
out
The devil wants division — disharmony —
people addicted to misery —
— The devil wants praise of God — love
in song and prayer stopped —
The devil will press on people to stop
unity and love —
Look how the devil works in jealousy,
lust, envy to divide husbands
and wives and families —
The devil wants to dull our minds to
the love of God and lead us to temporary
pleasures of this world —
The devil wants men who have lost control
in other parts of their lives — to seek control
in ways that block the harmonious
functions necessary to accomplish God's
work — A man can be so used to seeking
control — he fails to see how many
ways he creates confusion, combat
to block a function for his own self
glory —
The man who loves God — wants God
to be loved — God deserves it — God wants us
to praise Him — Jesus wants us to adore
Him in the Eucharist — A selfish man becomes
more and more selfish as he interprets
more and more things others do in living
as offenses against him —
Any vice that continues does not
remain the same — it grows like a
big mushroom — do you wonder why
God made weeds with such strong
roots — many times we cannot even get
the whole root out of the ground
after a big rain.
Maybe rain and big roots of weeds have
a symbolism to people who finally
see themselves and their vices after
their lives are unmanageable and they cry and
cry.
Big weeds come out best after
a big rain, but if you don't go out
and pull the weeds out they usually
grow bigger and stronger from the
rain —
Fr. Carter talks over and over again about
the pascal mystery death - resurrection —
Jesus died for our sins —
Jesus rose on the 3rd day to bring us new life.
If a person doesn't recognize their faults
they become clogged like big weeds
growing bigger and stronger with bigger roots
and then they have greater vices, hatred,
anger, pride —
Jesus died for our sins — we are to
die to our imperfections more and more
to live a more perfected life like
our heavenly Father — Jesus died so
we would die to our sinful ways and
live a greater life of resurrection in Him —
Mary came at Fatima and she said we need
to convert and make reparation —
The wise man follows in Jesus'
footprints — Jesus was whipped, beaten,
crowned with thorns for our sins. We are
to be sorry for our sins and love God —
God intends us to grow in love, not
give into selfish, isolating ways that
hurt others to get control for ourselves —
We are to die to the impure ways to live
a life of resurrection — dying and rising
in Him —
Wanting others to love God and helping
ourselves to be other focused in building
the Kingdom of God —
True happiness is achieved living
a virtuous life — people whose lives
are full of vices and selfishness, envy,
pride, seeking control (dominance for
dominance sake, vain glory) are
miserable —
for they see themselves as a god and
not living to love and serve God with
their whole mind, their whole soul and
their whole heart as God commands and
to love others as ourselves —
We cannot work for true happiness
in God when we are divided — God wants
us to be one — like the members of
a body — every person works as a
unit of the body according to God's
will — in love — not selfishness —
We are to be like Jesus who died on the cross
for the souls He loved
We are to be as Christ wants us to be to
each other
God is all good
We need God's help to be good —
We are to be living in this world
being likened to God
If what we did was giving
into selfish habits we become
more and more miserable
not like God at all
Man is called by God to be good
which surpasses natural
powers — the vision of God —
We need God's help to love likened to
Him
We have love in our hearts — likened
more and more to Jesus
We need the virtue of charity —
to seek God
embrace God
love God as He deserves
and love our neighbor as ourselves —
The passions, our feelings, seeking
pleasures must be controlled
by reason
Discernment means we see if
what we are doing is
1) from the Holy Spirit
2) the evil spirit
3) ourselves
We seek to do God's will in love —
to live a virtuous life likened
to Jesus.
Our pursuit is for good —
Actions which have an evil outcome
are wrong —
Jealousies
Envy
Possessiveness
Blocking prayers for love of God
The devil through his fallacious
reasoning works in some with
a rush of emotions, anger,
clenched teeth because of
jealousy and they punish others
some times because of their
hearts hating, being angry,
possessive and not loving as
God intends
The devil is the father of lies
Man is to pursue good —
Man is to seek truth —
The cardinal virtues are prudence,
justice, temperance, and fortitude —
We pray that we have these virtues
working in our lives —
In the 6th Chapter of Response to God's
Love — Fr. Carter speaks of the liturgy —
I see that God has called us baptized
Catholics to live as members of the
body of Christ united to the Mass —
We lay down our lives as a sacrifice,
an offering to the Father — united
to the sacrifice of the Mass, the sacrifice
of Calvary, sacramentally made present
in the Mass —
In the 7th Chapter Fr. Carter addresses the
Church — I quote from the Book of Fr. Carter's
Priestly Newsletter Book III.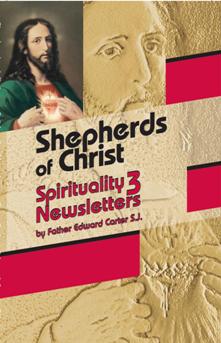 Excerpt from Priestly Newsletter Book III

2000 - Issue 3
Life In and With Jesus (excerpt)
The Church invites us to share deeply in the passion of Christ, in the cross of Christ. She does so that we might share deeply in His life of resurrection—here and hereafter. The more we die with Christ, the more we share in His life of resurrection—here and hereafter. Our ultimate goal here below is not the cross, but resurrection—the newness of life the cross leads to - here below as well as in eternity.
We are meant to share in all of the mysteries of Christ here below—we are meant to relive them in our own lives. And all of these mysteries are directed to the crowning mystery of Jesus, His resurrection: "As the Church is ever re-enacting, during all the ages, the life story of her Divine Spouse—undergoing in the Mystical Body what He suffered in His Natural Body, so it must be too, in some measure, for every individual Christian that lives in real unity with Christ. It was thus that the saints understood the life of the Divine Master. They not merely contemplated it, they lived it. This was the source of the immense sympathy they were capable of experiencing for Him in His different states. They felt in a certain measure what He felt, and what is true of Our Lord's life considered as a whole must be true in no imperfect or limited manner of that which was the supreme and crowning mystery in that life—namely, the Resurrection. This must be, not merely a fact in Christian history, but a phase of Christian experience …We do not readily perceive that, in God's plan, not only the Cross, but the Risen Life that followed it, is meant to be part of our terrestrial existence. Christ did not pass from the Cross straight to heaven. The Christian is not meant to do so either. In the case of Jesus the Cross preceded, prepared and prefaced a risen life on earth. In the case of the Christian the Cross is meant to play a somewhat similar role—that is, to be the prelude to a risen life, even here below.
"The Cross cannot be completely understood except it is viewed in the full light of the Resurrection. It is the latter, not the former, that is the ultimate mystery for us…The Cross is a means, not an end; it finds its explanation only in the empty tomb; it is an entrance into life, not a mode of death. Any death that enters into God's plan must necessarily issue forth in life. If He lays upon us the necessity of dying it is in order that we may live…In order that we may live as we ought, our rebellious nature must be crucified. Crucifixion always remains the only mode of salvation.
"God sends trials and crosses simply to deaden in us the activity of the forces that make for the decay of the spiritual life, in order that that spiritual life may develop and expand unimpeded. According as the life of perverse nature ebbs away from us on our cross united with Christ's, the Divine Life that God has placed in all whom He has called begins to make itself more manifest and to display increased vigour and vitality…It is to that Resurrection, that life in death, that God directs all the circumstances of our life—it is the object He aims at in His dealing with us."
7
In his above words, Fr. Edward Leen, C.S.Sp., speaks about a special episode of our participation in the resurrection of Jesus. He speaks of our Christ-life, our life of grace, in the highly developed state. We should all strive for this state. We must realize, however, that all those who live in the state of grace are, in an essential way, living the life of resurrection. They are alive in Christ Jesus.
_______
Edward Leen, In the Likeness of Christ, Sheed and Ward, pp. 290-300.
The Trinity is the most perfect
community
In Chapter 8
Fr. Carter says we are to walk not an
isolated path, but walk
hand-in-hand —
He discusses again the 3 loves —
How God is giving us love in our
lives today
We are to love those who God intends
us to live with and work for
unity —
People who marry one another
should not marry to predominantly
get love for themselves, but
give love to the other
Chapter 9 — Prayer
In prayer God puts the fragmented
pieces of our lives together so we
see the truth as we communicate
to God and listen to Him.
The Mass
The Rosary
The Morning Offering
Chapter 10
Mysticism —
God intends us to be more and more
intimately united to Him
Cling to Me

May 13, 1993

Jesus: My dear child, if you stay close to Me, then I live in you and you live in Me. I am He Who created you and I love you with such an intensity that you will never know. My words are your truth. You must abide in My heart in all things. There is no room for doubt. My ways are steadfast, direct, and without error.

You must stay rooted in Me to ward off the power of the evil one. His grip is paralyzing and crippling. His power is stronger every day.

When you live in Me, I am in your heart and he has no power over Me. I am your God. I am your true lover. I want to protect you. I want to guard you from this force. Stay rooted firmly in Me and he will have no power.

I am He Who comforts you. My hand is upon you. Hold tight to Me, My child. My eyes are fixed right on you. You are My most precious child. I love you as no other can. My arms are about you. My tenderness surrounds you. My love is in your heart. You go not alone. I walk with you.

I share every aspect of your life with you. Cling to Me, feel My presence. It is warm and secure within your chest. There is no room for fear, for I cast out fear and bring you comfort and joy.

end of May 13, 1993 message
A City on a Hill Shines to the World (excerpt)

February 23, 1994 5:30 a.m.

Jesus: I am the light of the world. A city on a hill will shine to the world. You at the Center will be this city when you are filled to the brim with the love of Jesus. What power, what might, to have each person a personal spouse of Jesus Christ! This is the light to the darkened world. The love of Jesus radiates from the very being of those who love Him. What light when all together are lifted by His love abounding deep within their breasts!
end of excerpt
Chapter 11
The incarnation goes on in
us.
The individual Christian, the
Church, the world is in the
state of becoming
Fr. Carter used this book for
13years at Xavier University
1987 - 2000
It majorly changed my life
I know it so well and I am
still learning from it
Jesus wants us to send it to the
hierarchy and priests
help me to reprint this
precious work of art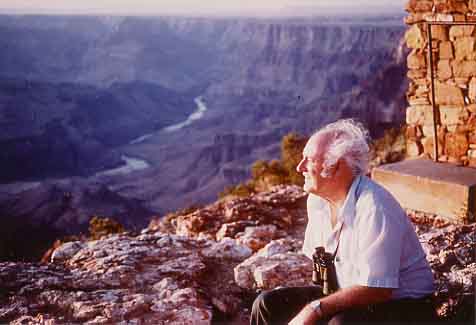 He had a dream.
Your life will change too —
call Kathleen for next
mailing with this book