February 13, 2010
The Catholic Church is
so great —
God has given us this gift —
How do we thank Him
The Church is one, holy, Catholic and
Apostolic —
We are given the sacrament —
In every sacrament we meet Jesus —
The sacraments are a gift —
Take and eat this is My body
Take and drink this is My Blood
Do this in memory of Me —
My heart longs for Thee my God — For
Thee to come to me — I long for
Your love —
Oh God wash me, cleanse me,
help me to be as You desire —
Oh God help me — I love Thee —
I want to receive You in a spiritual
communion —
Oh God — how I love Thee — I
thank You for Your gifts to me —
Oh Holy Spirit help me — fill me —
be with me —
Oh Mary, My Mother — I love you —
Holy Spirit work in my heart to
help me to be more and more in the
image of Jesus —
Oh God forgive my sins
Oh God I am sorry for my offenses
against You, when I have
hurt my relationship with
You and others and have failed to love
when I have failed to be obedient
to those over me —
Oh God clean my heart —
God calls us to be humble —
God calls us to help make reparation —
We must be sorry for worshipping
false gods —
for putting anger on a high
pedestal and worship
our anger over serving
God —
We have worshipped ourselves,
many times, over God and
have not told God we
were even sorry —
How have we worshipped our false
gods — ourselves, how have
we let anger block service
to God which is all worthy
of our love
Hail Mary — ask your Spouse the
Holy Spirit to help us to be
holy — likened to Jesus —
to put aside pride, anger,
jealousy, seeking dominance
for dominance sake —
willfulness — using our
wills against God's will
Jesus: Be thankful My child for My gifts
Be as a child in your heart —
Not filled with lust for power, control,
worshipping false gods, selfishness
Do not focus on your own selfishness
to the point you forget about
everything — your mission —
the moral issue — how you are
to seek the Kingdom of God and
lead others to this Kingdom
of God —
Do not be concerned selfishly —
only for your own self-
preservation, but be
filled with love for God and others —
I have all the Power — I give you a
sharing in My life in baptism —
I give you the sacraments —
I feed you with Myself —
I give you My life —
I love you so much —
I fill you with Light —
I give you the Bread of Life
John 6: 35-58
Jesus answered them:

I am the bread of life.
No one who comes to me will ever hunger;
no one who believes in me will ever thirst.
But, as I have told you,
you can see me and still you do not believe.
Everyone whom the Father gives me
will come to me;
I will certainly not reject
anyone who comes to me,
because I have come from heaven,
not to do my own will,
but to do the will of him who sent me.
Now the will of him who sent me
is that I should lose nothing
of all that he has given to me,
but that I should raise it up
on the last day.
It is my Father's will
that whoever sees the Son
and believes in him
should have eternal life,
and that I should raise that person up
on the last day.

Meanwhile the Jews were complaining to each other about him, because he had said, 'I am the bread that has come down from heaven.' They were saying, 'Surely this is Jesus son of Joseph, whose father and mother we know. How can he now say, "I have come down from heaven?" ' Jesus said in reply to them, 'Stop complaining to each other.

'No one can come to me
unless drawn by the Father who sent me,
and I will raise that person up
on the last day.
It is written in the prophets:
They will all be taught by God;
everyone who has listened to the Father,
and learnt from him,
comes to me.
Not that anybody has seen the Father,
except him who has his being from God:
he has seen the Father.
In all truth I tell you,
everyone who believes has eternal life.
I am the bread of life.
Your fathers ate manna in the desert
and they are dead;
but this is the bread
which comes down from heaven,
so that a person may eat it and not die.
I am the living bread
which has come down from heaven.
Anyone who eats this bread
will live for ever;
and the bread that I shall give
is my flesh, for the life of the world.'

Then the Jews started arguing among themselves, 'How can this man give us his flesh to eat?' Jesus replied to them:

In all truth I tell you,
if you do not eat
the flesh of the Son of man
and drink his blood,
you have no life in you.
Anyone who does eat my flesh
and drink my blood
has eternal life,
and I shall raise that person up
on the last day.
For my flesh is real food
and my blood is real drink.
Whoever eats my flesh
and drinks my blood
lives in me
and I live in that person.
As the living Father sent me
and I draw life from the Father,
so whoever eats me
will also draw life from me.
This is the bread
which has come down from heaven;
it is not like the bread our ancestors ate:
they are dead,
but anyone who eats this bread
will live for ever.
Jesus: My Word and the Eucharist —
I feed you
The Church is the body of Christ —
The Church is the voice of Christ —
I feed you with Myself —
A bridge is given to join two things —
I give you so many gifts —
People to help you —
Priests
Song: A Priest Is a Gift from God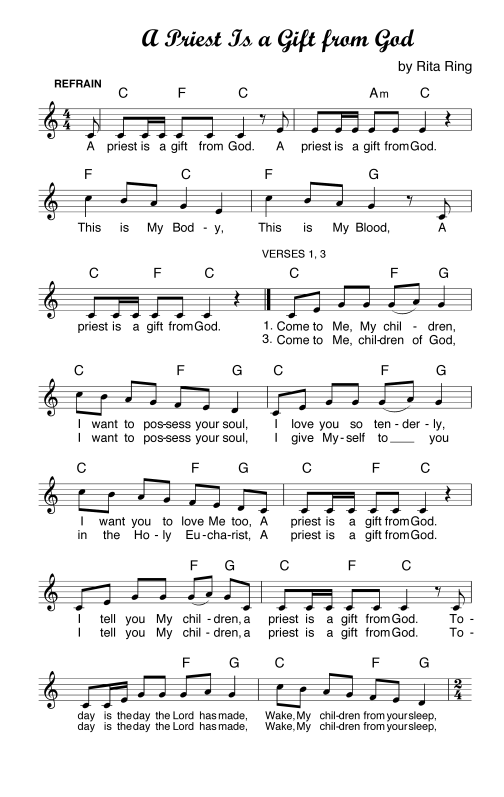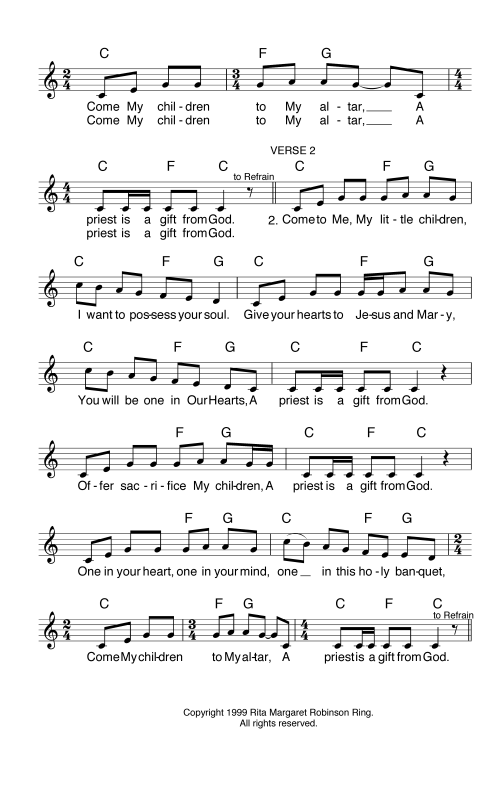 R. Every person is created in the image
and likeness of God —
Every baby created by God the
Father
Every baby created uniquely
by God the Father
Christ laid down His life for us —
Some in authority can think of
themselves
We see Jesus in today's Gospel —
1 Kings 12: 26-32; 13: 33-34
Jeroboam thought to himself, 'As things are, the kingdom will revert to the House of David. If this people continues to go up to the Temple of Yahweh in Jerusalem to offer sacrifices, the people's heart will turn back again to their lord, Rehoboam king of Judah, and they will put me to death.' So the king thought this over and then made two golden calves; he said to the people, 'You have been going up to Jerusalem long enough. Here is your God, Israel, who brought you out of Egypt!' He set one up at Bethel, and the people went in procession in front of the other one all the way to Dan. In Israel this gave rise to sin, for the people went to Bethel to worship the one, and all the way to Dan to worship the other. He set up shrines on the high places and appointed priests from ordinary families, who were not of levitical descent. Jeroboam also instituted a feast in the eighth month, on the fifteenth of the month, like the feast kept in Judah, when he offered sacrifices on the altar. This he did at Bethel, offering sacrifices to the calves which he had made and, at Bethel, installing the priests of the high places which he had set up.

Jeroboam did not give up his wicked ways after this incident, but went on appointing priests for the high places from the common people. He consecrated as priests of the high places any who wished to be. Such conduct made the House of Jeroboam a sinful House, and caused its ruin and extinction from the face of the earth.
Psalm 106: 6-7, 19-20, 21-22
Like our ancestors, we have sinned,
we have acted wickedly, guiltily;
our ancestors in Egypt never grasped
the meaning of your wonders.

They did not bear in mind your countless acts of love,
at the Sea of Reeds they defied the Most High;

At Horeb they made a calf,
bowed low before cast metal;
they exchanged their glory
for the image of a grass-eating bull.

They forgot the God who was saving them,
who had done great deeds in Egypt,
such wonders in the land of Ham,
such awesome deeds at the Sea of Reeds.

He thought of putting an end to them,
had not Moses, his chosen one,
taken a stand in the breach and confronted him,
to turn his anger away from destroying them.
Mark 8: 1-10
And now once again a great crowd had gathered, and they had nothing to eat. So he called his disciples to him and said to them, 'I feel sorry for all these people; they have been with me for three days now and have nothing to eat. If I send them off home hungry they will collapse on the way; some have come a great distance.' His disciples replied, 'Where could anyone get these people enough bread to eat in a deserted place?' He asked them, 'How many loaves have you?' And they said to him, 'Seven.' Then he instructed the crowd to sit down on the ground, and he took the seven loaves, and after giving thanks he broke them and began handing them to his disciples to distribute; and they distributed them among the crowd. They had a few small fishes as well, and over these he said a blessing and ordered them to be distributed too. They ate as much as they wanted, and they collected seven basketfuls of the scraps left over. Now there had been about four thousand people. He sent them away and at once, getting into the boat with his disciples, went to the region of Dalmanutha.
Jesus was filled with pity —
Jesus is love —
Jesus gives
Jesus laid down His life for us —
John 10: 11-15
I am the good shepherd:
the good shepherd lays down his life
for his sheep.
The hired man,
since he is not the shepherd
and the sheep do not belong to him,
abandons the sheep
as soon as he sees a wolf coming,
and runs away,
and then the wolf attacks
and scatters the sheep;
he runs away
because he is only a hired man
and has no concern for the sheep.
I am the good shepherd;
I know my own
and my own know me,
just as the Father knows me
and I know the Father;
and I lay down my life for my sheep.
God's love never ends —
God forgives
Unloving ways turn into hatred —
God calls us to love —
Jesus modeled love —
Jesus teaches us to look with
compassion and love for
others
As members of the mystical body of
Christ — we should seek to
live in ever deeper love —
We praise You Our beloved
God forever
Even in sorrow and suffering —
we do not give into anger —
or selfishness, but continue
to serve you and
do Your holy will —
identifying with You, Jesus,
in our suffering — we
never abandon what God
wants us to do —
Our actions are determined by doing
God's will in love — being
filled with compassion for
others and our calling God gives to us —
We are His hands in the world —
We are His heart in the world
We are His legs in the world
When one is ready to serve God in
love — one's heart is one with
Jesus — they can accomplish much
in doing His work —
When one is "willy-nilly" focused on
self, self-preservation,
one's own glory, filled with
anger, power, affection
for themselves, old wounds
they act out on others —
slothfulness — they cause confusion —
they block God's work — they worship
a false god — themselves
and little or no work is accomplished
for God — they worship
themselves
Sing: Holy, Holy Is His Name
I am sorry my beloved Jesus
I have wounded Thee by
my sins —
I love Your sweetness, Oh
God — I love You —
You are my love
You are the God of my heart —
I know You died on the cross
out of love for me —
Oh sweet Jesus, I love Thee
so much —
Help me never to offend You —
remove any defects in
my character that displease
Thee —
Help me to serve, You, alone, as
my God —
Let us thank God for these gifts
He has given us —
Let us thank God for the gift of
the Catholic Church —
We are a witness of hope —
We should long to live for God —
We should be so grateful for the
Catholic faith
As apostles, servants and handmaids
God calls us in the Shepherds of Christ
to daily Mass —
God calls us to an hour of adoration
before the Blessed Sacrament —
To say the daily rosary
To do the Shepherds of Christ Prayers
To say the Holy Spirit Novena
To live by the Blue Books
Do the Morning Offering
Read the Word —
Jesus loves us so much —
Jesus died for us
Jesus rose from the dead
A City on a Hill Shines to the World

February 23, 1994 5:30 a.m.

Jesus: I am the light of the world. A city on a hill will shine to the world. You at the Center will be this city when you are filled to the brim with the love of Jesus. What power, what might, to have each person a personal spouse of Jesus Christ! This is the light to the darkened world. The love of Jesus radiates from the very being of those who love Him. What light when all together are lifted by His love abounding deep within their breasts!

I am the Way, the Truth and the Life. My life is the life inside that cannot be contained. It is bursting and budding forth. My life is the real life. To possess the life of Christ within your breast! Such power! I am the city set on a hill that will stand united and shine to this world. You at this Center will be this city. You will be the true Center that places the mark on this world.

The love of Christ, abounding deep within the breasts of all, will be the power and the might. Pray the Prayer for Union with Jesus. I will operate in the hearts of all there and minister to My sick world. I am the Heart of Jesus. I am on fire with love of each and every soul. When My love is found in all the hearts there, the light of God will shine to this world!

You are the city, set on a hill, that shines to the darkened world. I will light the world with the love of Jesus that shines in the hearts of those who are fed there. My light is so bright. My power is endless. You are the light to the dark world. You contain the mighty medicine to bring My sick ones to Me. You will bring so many back to Me and My intense love, burning so brightly for all!

I am the power. I am the might. He who abides in Me will have the light of life. I give Myself to you that you will live. You will radiate My presence from your very being. My light is the brightest light. I will live in the hearts of all who come to you for their feeding. Enkindle in them the love for My most Sacred Heart. It is on fire for love of you. It cannot be contained. It will live in all hearts who come to you to be fed.

You are the key to enkindle this burning love of Jesus in the hearts of so many. Many will know Jesus through your love of Me. Read these letters every day for I am truly speaking to you here. I love each child so dearly and want to have an intimate union with that child. Teach all about the burning love of Jesus. Read My messages with your heart on fire so you can tell all of My ardent love for them.

I long to be close to them. I am a person. I am God, on fire for love of My people. Bring all to the ardent love of Jesus. Mary is by My side constantly. Where I am, she is there. She wants all to be led to My ardent, longing love. Teach all about My love. Fill them so they are overflowing in their hearts. This is the mighty medicine. It is My letter of intense, ardent love for My people.

I am truly here, little ones. I am Jesus, Son of the Living God. I will live strongly in the hearts of all who come to you. You will be the key. Focus on your intense love of Me. Read My letters as a cookbook for intimacy with Me. My love waits for each person and I tell you here how to be close to Me. I am the Sacred Heart of Jesus on fire for love of you. I am longing for you to come and be with Me in silence. I will give you all you need.

I am the Alpha. I am the Omega. I am your all. I am God, one, true and magnificent, and I come to you with ardent love in Holy Communion and in the tabernacle. I am present, Body and Blood, Soul and Divinity. I am waiting. Our love affair waits and it depends on you. I am there and I am waiting. You keep us apart.

Tell them how I long for them and have all they need. The love of Christ will light their city. You will stand as the lighted city in darkness. My love will be that by which you light this dark world. Oh, such power, such might! The love of God will reign in the hearts of all you touch. You are My vessel to draw this world to the love of Jesus.

Read and study My letters and be taught about My ardent love. I am Jesus Christ and I am teaching you about My love on fire for all. Come and be powered by the hand of God. My love will rock the world off its rocker when it reigns in the hearts of those who come to you. I love you so! You are My beloved. I will use you to light My dark world. You will shine as candles in the darkest night and you will be the instruments I use to light their wicks. I am God and I love them so dearly!

This is My love for all. Power and might will shine forth on the land. I am the brightest light. Look into the light for the light. Look into the arms of Jesus. I will light this world through you. Alleluia. And the angels sang and the choirs of heaven were heard for the earth proclaimed the Love of Jesus. Alleluia

end of February 23, 1994
I Died for You

February 23, 1994

Jesus: I want this emotion in the letter I told you to write. I, Jesus, Son of God, talk to you with such emotion! I am He Who died a brutal death for love of you. I died for you! I love you this much, to give My Life! Yet you couldn't even write when I asked you. You must do exactly as I say. I do not want you ever to say no to Me!

I have such emotion! I am telling you how I died a brutal death and you, My child, did not write for Me! What more can I do? What more do they want? You put others before Me or you would do as I command. I want you to do as I tell you every moment.

I am the Lord. I am the Son of God. Such emotion I let you feel for My death. I died. I am a person. I was human and I died for you. Think of yourself giving your life for someone and they do not care. What can I do to shake you? What more can I say? I am here and I am loving you and pleading with you to listen to Me with this emotion that God is telling you. I am Jesus. I died for you. I gave My life for you and do you even listen, My little sweet one? You didn't want to write it for My children. When I give you a command, you write. When I say do, you do. Selflessness! I am pushing you because I need your total surrender. Do not ever deny My writing to My loved ones. You have a responsibility. I don't care where you are when I talk. I am God and I talk to you. I am so present to you.

Listen. I need your selflessness. I need your surrender. I need your life, given for love of Me and Me alone. I need you to be the light that shines on the hill, that does not go in and out but is constant in My love. I need your commitment. I need your attention at every moment. I am feeding you My words every moment on paper and in your hand. You must obey Me exactly as I command. No questions, only action. I want action. Now! You write when I say write. I don't care where you are. You worry not for others. I am giving you the mighty medicine. Would you tell the doctor to wait? I am God and I do not ever want to wait while you play a safe game with Me. When I say do something, I want you to do it. You are My beloved and I am filling you with fire.

I am pushing you to do that which I need done. Do not ever stop to look around. Keep your focus on Me and My commands for you. I am using you every moment. I must be able to count on your constant consent to do My will immediately! I am calling you to this work and I want you to comply. I love you ardently. I am so full of love for you. Focus on this and this alone. I am Who am. I am God, child. Do not ever hesitate. Do not doubt or think. You must act as I act in you or My work will not be done.

Be selfless about My commands. You will do My work. You will spread My words of love and create emotion with My songs and I will use you to bring My flock to My love. I love every soul! You must spread My love.

Note: (Meditating on the Crucifixion) Going to Mass at the seminary at 8:00 a.m. was rushed. He said to me, "Where are you going, child. Do you not feel My presence with you?" A calm came over me. Then He started lamenting how He died for us, how He is a true person and He loves us so much. He said, "I died for you."

R. He gave His life for us. He is the little lamb led to the slaughter out of love for us. He said, "I need you to do this work now and I am pushing you." He was so upset! He died for us. He loves us so much as to give His life.

He begged me to spread His love, to tell others how He, bloodied, bruised and beaten, gave us His life.

Jesus: I am God. I am God. I died. Spread My love now! Now! Now! Now! Now! I am begging you not to hold back! Read these letters now, read and learn about My love. I beckon you to speak of My love. Shout it from the high roof. Proclaim it in the cities. Jesus Christ died for love of you and He is risen! I am He Who is God and I died for you!

Listen and preach My love and emotion here. Priests will create little cities, little cities in each church to spread the light of Christ to this sick world. Each priest can create his own little city, a powerhouse of God's love. God has all the power. His power is endless. It never runs out. It is might. You have no power except through Him. Churches filled with the intimate love of Jesus will be powerhouses.

I am God, My little ones. God can do all things. I can make your cities light up the darkness. I am the Way, the Truth, the Life. I am the light of life. I am God! I can do all things. I want to act in you. You need to be in constant union with Me. My priests, you need to be selfless. My soul and yours are one. I want to act in you.

Hold not back. Pray the Prayer for Union with Me.

end of February 23, 1994
God gives us confession to prepare our
hearts for deeper intimacy with
Him —
Our hearts made clean —
Grace to help us on our path to resist temptation
Love for God and all others —
Witnesses of Hope —
Living the Truth —
Greater faith in God —
Living a faithful life to God —
We need God's grace —
We need each other —
We fall
We get back up —
Peter denied Christ 3 times —
An act of love —
God I love You with all my heart —
I am sorry for my sins —
Oh God — please forgive me —
Oh God I want to worship and adore and
love You —
Never give up — love God — even
when we have fallen —
I long for You, my God —
Give me the grace to love You ever
more —
Fill me with Your grace, Oh God,
Let me live to serve You and give
myself more and more to You —
To empty myself — an empty vessel —
to be filled by You —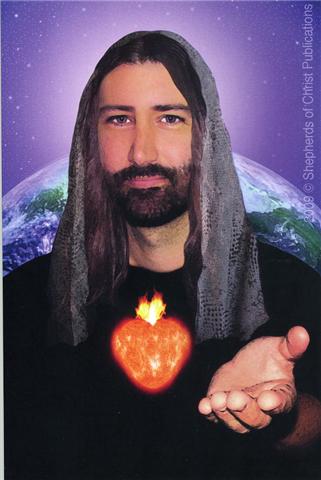 Prayer for Union with Jesus

Come to me, Lord, and possess my soul. Come into my heart and permeate my soul. Help me to sit in silence with You and let You work in my heart.

I am Yours to possess. I am Yours to use. I want to be selfless and only exist in You. Help me to spoon out all that is me and be an empty vessel ready to be filled by You. Help me to die to myself and live only for You. Use me as You will. Let me never draw my attention back to myself. I only want to operate as You do, dwelling within me.

I am Yours, Lord. I want to have my life in You. I want to do the will of the Father. Give me the strength to put aside the world and let You operate my very being. Help me to act as You desire. Strengthen me against the distractions of the devil to take me from Your work.

When I worry, I have taken my focus off of You and placed it on myself. Help me not to give in to the promptings of others to change what in my heart You are making very clear to me. I worship You, I adore You and I love You. Come and dwell in me now.

-God's Blue Book, January 17, 1994
Through the pierced Heart of Jesus
the Church was born
Water for baptism
Blood for the Eucharist
Mary is our Mother — so pure —
conceived without sin —
Our mission in the Shepherds of Christ is
about spreading love —
It is about the Heart of Jesus —
It is about the Heart of Mary —
It is about the Hearts of pure and perfect
love —
See yourself beneath the cross of Christ —
See His pierced Heart —
See Mary who saw Her Son die —
She forgave the murderers of Jesus —
She was loving as she held His
lifeless body under the cross —
Written September 24, 2000
Messenger: I watched by his bed.
A book for those who help cancer patients, for their relatives and friends who need to cope with the suffering of losing a loved one.

It was a quiet day or so it seemed, the long months of watching John go "down hill" had come to an end.

I did not know that the end was indeed so near, but the story had been written in the days that went before, but I really never read the message given in the days that led up to that final page.

There were months of warnings, but I just lived every day coping with that day's events and when the final page was about to be written, I felt shocked, empty and afraid.

The days before were all telling the story, but like anyone in love with a family member, who wants to think that days of parting might be so soon? Oh, but they were so soon. As I look back now, I see I just didn't recognize them.

Every person can only do so much, but out of love those we love deeply and love us, sometimes, cover up their real conditions in an attempt to live life as usual.

Cancer is a mighty menace. It attacks the weak and the strong. It acts like an aggressive machine growing and growing inside someone's body and they may not notice the gradual sucking of their life from the other parts of the body until it almost leaves them dead.

I was a little girl of five years old when the deadly disease ate away the cells in my mother's body as it took over her body and she soon died.

But I am not here to make you feel sorry for me or to tell you about anything new, but to write of the dying and rising of my dear friend, Fr. Carter.

The signs were there, for in January he became very sick and even though he wanted to go to the Virgin Mary building to say a private Mass there, he could not go and the once held plane reservations were cancelled.

He remained sick and on February 5, 2000, when we opened the Rosary Factory in Clearwater, Florida at Mary's Image site, he did attend, but he didn't feel good and he continued trying really hard to serve us as a ministry.

Now, I don't know, in September after they opened him up and told us what they did, how he ever did all he did, being so sick. It was September 22, 2000, when they operated on him and it was January 22, 2000, when we were supposed to go to Clearwater, Florida, exactly eight months later.

Father Carter continued to keep a hectic schedule.

Jesus told him to write the lengthy spirituality newsletter in which he summed up a great deal about the spiritual life. We could all study it for our entire life.

As I write this, I don't know if he will ever tape record this 20 page newsletter or the next newsletter.

I do know this, the signs were there and Father worked really hard to continue doing all he did despite his sickness, weakness. His faith in the Movement never wavered. He had a burning desire to serve Jesus and help renew the priesthood, the Church and the world.

Father worked and worked because he loved us all so much and loved the world and he didn't complain, ever.

His faith in this Movement and the messages of Jesus is shown in his life given to this.

Father showed us the message of Jesus in his life. He lived in such union with Him. He offered Mass every day praying so fervently for souls and for all of us.

I see the signs especially on the trips. Mary was adorned in gold on the building July 5, 2000, during the evening prayer service.

R. Father was in the motel and he didn't feel good.

After the Mass he had to sit and he didn't think he would make it during the Mass because he was weak.

I watched a lot of Masses that way, between his blood sugar levels and he seemed to just sigh sometimes to do ordinary motions, but he kept serving God and loving us all.

I watched him look up to the Father and say, "through him, with him and in him".

Through Him, with Him and in Him
R. He lived for the Mass. He offered it for the Movement and for all of us, the whole Church and the world, to help bring about the Reign of Jesus' Sacred Heart.

I can show you the picture taken on my birthday, August 8, 2000, he looked really bad and I worried about him so much I cried as I spoke to him, but in his calm, peaceful attitude, he assured me everything was okay as God wanted it and he was getting proper care.
R. Every day he looked weaker and he coughed whenever he talked and we all prayed more.

He was determined to say Mass in China on the Feast of Mary's birthday, September 8, 2000, and he paid a big price for it.

For about 4 months he struggled with the cough and he walked slower and slower and he looked sicker every day, but he knew what God was telling him and about his mission.
Written September 24, 2000

R. Mary stood beneath the cross of her Son and she was in such anguish, of this I write.

She saw the anguish of her beloved Son. She watched, she heard Him sigh, breath, she endured the time, knowing the time was near for His death.

There was the intensity of waiting during the passion. Think of her anguish watching him as He hung on the cross.

Mary knew things from the prophecy of Simeon. She knew of a deep sorrow to pierce her heart.

Think of the anguish of her heart.

Think of Mary holding the lifeless body of Jesus under the cross. Meditate on the sufferings she endured.

Think of how she felt at the tomb where they laid her Son.

Pray for light to know more fully the heart of Mary in these sufferings.

Mary had such a deep connection in her heart to Jesus. They were so united.

Death by crucifixion was used to kill criminals. They crucified Jesus, the Son of God.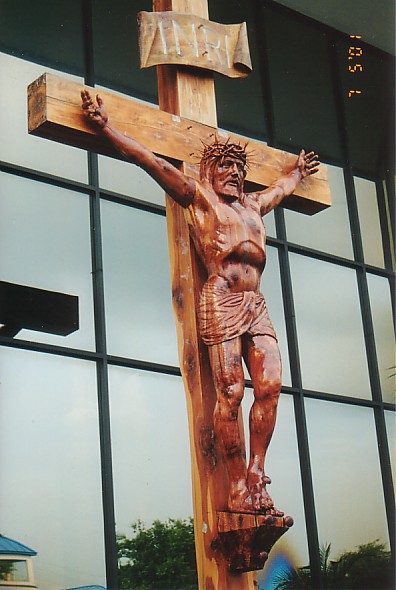 July 5, 2001
R. It is painful to see injustices in the world.

We go through sufferings concerning injustices in the world. Mary cries out about the sins of her children. We identify with Jesus. He knew all the souls that would be lost despite His suffering.

Be with Jesus in the garden of Gethsemane and see the sins of the world. Pray for knowledge to know more about the souls being lost. We must pray more fervently. Beg for mercy from God for our sins and the sins of the world.

I could write forever of those moments of Mary as she stood beneath the cross or when she held the lifeless body of her Son in her lap.

She shared in His Passion. She stood and watched Him suffer. She did not take a pill to numb her pain, nor was there any mechanism used to dull it. Every moment was with full intensity as she watched His mutilated body be drained more and more of fluid and blood until He took His last breath, giving His life for His precious souls.

A person watching someone linger with cancer can identify with Mary as she watched her beloved Son die.

We will die.

We must keep our focus on the life hereafter.

A woman of beauty, our Mother Mary, God allowed Mary to suffer.
Luke 2: 35

and a sword will pierce your soul too—so that the secret thoughts of many may be laid bare.'
---
~ The Seven Sorrows of Mary ~

| | |
| --- | --- |
| | 1. The Prophecy of Simeon |

---

| | |
| --- | --- |
| | 2. The Flight into Egypt |

---

| | |
| --- | --- |
| | 3. The Loss of the Child Jesus in the Temple |

---

| | |
| --- | --- |
| | 4. Jesus and Mary Meet on the Way to the Cross |

---

| | |
| --- | --- |
| | 5. Jesus Dies on the Cross |

---

| | |
| --- | --- |
| | 6. Jesus Is Taken Down from the Cross and Laid in Mary's Arms |

---

| | |
| --- | --- |
| | 7. The Burial of Jesus |

end of the Seven Sorrows
---
R. Many times we try to alleviate suffering from our lives.

Suffering was a major part of the life of Mary.

Her heart was filled with such knowledge. She knew joy and suffering. She watched her Son die a pitiable death. Jesus is the Lamb of God.

We think we are so smart here. Do we really know the ways of our God? We think the way it is at present may go on and on. The flower eventually withers and fades and the beauty of the full blossoming flower goes with time. A flower, once an instrument of awe because of its beauty, may soon be thrown on a dung heap pile.

Our bodies may deteriorate and decay, but God promises eternal life to those who love and serve Him.

Be with Mary outside the tomb of Christ. Feel the emotion in Mary's heart.

Pray for sorrow for our sins and light to know God more and more.

Contemplate the joy of Mary to know Christ has risen.

She saw her little baby born in Bethlehem. Now she sees Him die on the cross. Christ her beloved Son, rose victorious. We receive a sharing in His Divine life through baptism.

The rosary is so beautiful. We meditate on the lives of Jesus and Mary.

We identify our lives with Theirs. We live His life, death and resurrection in our lives. We ask God to help us grow in a greater likeness to the New Adam and the New Eve.

Many times we take our health for granted. God can call us from this life at any moment.

end of September 24, 2000
The Hearts of greatest love —
Let me be in Their Hearts of Pure Love
Beyond grief — the Plan of the Father
was for Jesus to die —
Be buried in the tomb 3 days —
and to rise on the 3rd day —
How am I indulgent?
How do I give into myself?
How do I give into the world?
Our life is to be a life of living out
Christ's life, death and
resurrection —
How do I do this in my life —
How am I obedient to God's will?
Let us have times of rejoicing for times
of love and serving God —
Let us die to our selfishness, our
sins, to live ever more as
witnesses of hope — witnesses
to God living in us —
realizing how the other is the
creation of the Father and
we are to see Christ in
them —

Prayer from St. Ignatius

Lord, teach me to be generous.
Teach me to serve you as you deserve;
To give and not to count the cost;
To fight and not to heed the wounds;
To toil and not to seek for rest;
To labor and not to ask for any reward,
Save that of knowing
that I am doing your will.
Do not store up treasures for yourself on earth
and ignore the greatest treasure —
union with God —
The Father has a Plan for us —
Rather than being static and controlling —
we should be docile and open to
the Plan of the Father for our
lives —
The Spirit of God gives peace and joy —
The spirit of the evil one is confusion
selfishness
pride
self-gratification
affection for ourselves
to over excess
wealth against God's will
The evil one — wants us to put ourselves on
the throne —
Those living according to God's will put
God on the throne — they live more
the resurrected life —
life in Him
Who is on your throne —
From St. Ignatius
"What have I done for Christ?"
"What am I doing for Christ?"
"What ought I to do for Christ?"
Christ has risen — Alleluia
Today we meditate on the resurrection and
greater intimate union with God
We want to think about the Victory
of the Lord —
Sing: Alleluia, Alleluia #1
Song: Glory, Glory, Glory Lord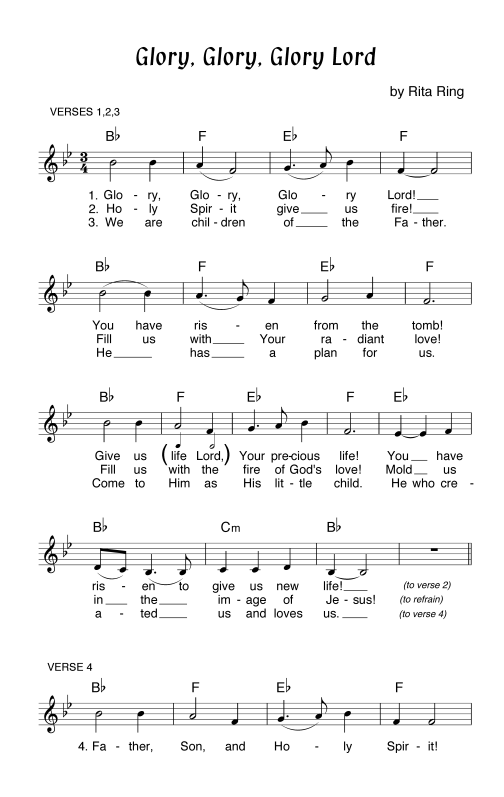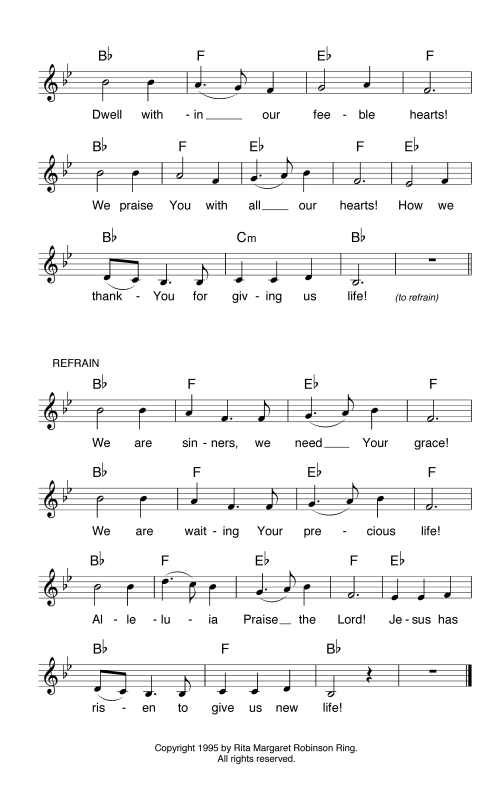 We want to meditate on the Resurrection,
Ascension and Descent of the Holy Spirit
Sing: This is the Feast of Victory
Sing: Go, Go, Go
Sing: Veni Sancte Spiritus
From the Lectionary
Pentecost Sequence
Come, Holy Spirit, come!
And from your celestial home
Shed a ray of light divine!

Come, Father of the poor!
Come, source of all our store!
Come, within our bosoms shine!

You, of comforters the best;
You, the soul's most welcome guest;
Sweet refreshment here below;

In our Labor, rest most sweet;
Grateful coolness in the heat;
Solace in the midst of woe.

O most blessed Light divine,
Shine within these hearts of yours,
And our inmost being fill!

Where you are not, man has naught,
Nothing good in deed or thought,
Nothing free from taint of ill!

Heal our wounds, our strength renew;
On our dryness pour your dew;
Wash the stains of guilt away;

Bend the stubborn heart and will;
Melt the frozen, warm the chill;
Guide the steps that go astray.

On the faithful, who adore
And confess you, evermore
In your sev'nfold gift descend;

Give them virtue's sure reward;
Give them your salvation, Lord;
Give them joys that never end. Amen.
Alleluia.
We are on earth —
We live His life, death and resurrection
in our lives
The Mass — the Sacrifice of Calvary —
sacramentally made present —
Jesus has risen
Jesus is alive
Jesus is truly present in His Divinity and
humanity in the Blessed Sacrament
Jesus gives us the Church —
God is with us
We suffer and die with Him to rise
more and more in Him —
to be with Him in heaven in
the beatific vision
some day — if we love and
serve Him and do as He wants us to do
Alleluia — Come Lord Jesus
Come into our hearts —
Let this connection of love be we
dwell as one in the hearts of Jesus and Mary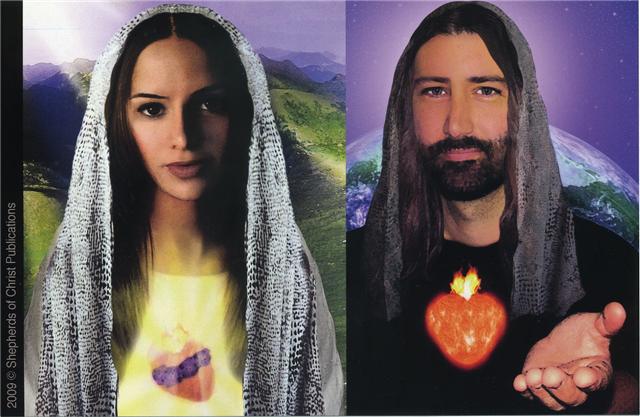 Act of consecration to the Sacred Heart of Jesus and the Immaculate Heart of Mary.

"Lord Jesus, Chief Shepherd of the flock, I consecrate myself to Your most Sacred Heart. From Your pierced Heart the Church was born, the Church You have called me, as a member of Shepherds of Christ Associates, to serve in a most special way. You reveal Your Heart as a symbol of Your love in all its aspects, including Your most special love for me, whom You have chosen as Your companion in this most important work. Help me to always love You in return. Help me to give myself entirely to You. Help me always to pour out my life in love of God and neighbor! Heart of Jesus, I place my trust in You!

"Dear Blessed Virgin Mary, I consecrate myself to your maternal and Immaculate Heart, this Heart which is symbol of your life of love. You are the Mother of my Savior. You are also my Mother. You love me with a most special love as a member of Shepherds of Christ Associates, a movement created by your Son as a powerful instrument for the renewal of the Church and the world. In a return of love, I give myself entirely to your motherly love and protection. You followed Jesus perfectly. You are His first and perfect disciple. Teach me to imitate you in the putting on of Christ. Be my motherly intercessor so that, through your Immaculate Heart, I may be guided to an ever closer union with the pierced Heart of Jesus, Chief Shepherd of the flock."

Acto de consagración al Sagrado Corazón de Jesús y al Inmaculado Corazón de María.

"Señor Jesús, Supremo Pastor, yo me consagro a tu Sagrado Corazón. De tu Corazón traspasado nació la Iglesia, la Iglesia a la cual me has llamado, como miembro de los Asociados de los Pastores de Cristo, a servir en una forma muy especial. Tú revelas Tu Corazón como un símbolo de Tu amor en todos los aspectos, incluyendo Tu amor muy especial hacia mi, a quien has escogido como Tu compañero en éste tan importante trabajo. Ayúdame a corresponder siempre a Tu amor. Ayúdame a entregarme totalmente a Ti. Ayúdame siempre a derramar mi vida en amar a Dios y mi prójimo! Corazón de Jesús, pongo mi confianza en Ti!

"Amada y bendita Virgen María, yo me consagro a tu maternal e inmaculado Corazón, este Corazón que es símbolo de tu vida de amor. Tú eres la Madre de mi Salvador. Tú eres también mi Madre. Tú me amas con amor muy especial como miembro de Asociados de los Pastores de Cristo, una cruzada creada por Tu Hijo, como un instrumento poderoso para la renovación de la Iglesia y el mundo. Correspondiendo al amor, yo me entrego totalmente a tu amor maternal y protección. Tú seguiste a Jesús perfectamente. Tú eres Su primer y perfecto discípulo. Enséñame a imitar en ante poner a Cristo. Sé mi maternal intercesora, para que, a través de tu Corazón Inmaculado, sea conducida a una unión más cercana al Corazón herido de Jesús, Pastor Supremo del rebaño."

Acte de consécration au Sacré Coeur de Jésus et au Coeur Immaculé de Marie.

"Seigneur Jésus, Pasteur de ton troupeau, je me consacre tout entier à ton Sacré Coeur. L'Eglise est née de ton Coeur transpercé, cette Eglise que tu m'a appellé à servir de façon spéciale, en tant que membre des Associés des Pasteurs du Christ. Tu nous révèle ton Coeur comme symbole de ton amour inépuisable, et de ton amour pour moi que tu as choisi comme ton compagnon pour cette oeuvre importante. Aide-moi à toujours t'aimer comme je dois. Aide-moi à me donner tout entier à toi. Aide-moi à me dépenser par amour de Dieu et du prochain. Coeur de Jésus, je mets ma confiance en Toi.

"Bienheureuse Vierge Marie, je me consacre à ton Coeur Immaculé et maternel, symbole de ta vie d'amour pour nous. Tu es la Mère de mon Sauveur, et ma Mère. Tu m'aimes spécialement comme membre des Associés des Pasteurs du Christ, un mouvement créé par ton Fils pour être un instrument puissant du renouveau de l'Eglise et du monde. En retour de cet amour, je me consacre entièrement à ton amour et à ta protection maternelle. En suivant Jésus parfaitement, tu es devenue son premier et parfait disciple. Enseigne-moi comment revêtir le Christ. Que la médiation maternelle de ton Coeur Immaculé m'obtienne d'être de plus en plus intimement uni au Coeur transpercé de Jésus, éminent Pasteur de son troupeau."

Ato de consagração ao Coração de Jesus e Imaculado Coração de Maria.

"Senhor Jesus, Pastor-Chefe do Rebanho, eu me consagro ao vosso Sacratíssimo Coração. Do vosso coração traspassado a Igreja nasceu, a Igreja que Vós me chamaste, como membro dos Associados dos Pastores de Cristo, a servir de maneira muito especial. Vós revelastes o Vosso Coração como símbolo do Vosso Amor em todo os aspectos, incluindo o Vosso Amor especialíssimo por mim, que Vós escolhestes como Vosso companheiro neste trabalho importante. Ajude-me sempre a vos amar em retorno. Ajude-me a dar-me inteiramente a Vós. Ajude-me sempre a dar minha vida pelo amor a Deus e ao próximo. Coração de Jesus, eu coloco a minha confiança em Vós".

"Querida e Bendita Virgem Maria, eu me consagro ao Vosso Coração Imaculado e Maternal, este Coração que é um símbolo de Vossa vida de Amor. Vós sois a Mãe do meu Salvador. Vós sois também, minha Mãe. Vós me amais com um Amor especial como membro dos Associados dos Pastores de Cristo, um movimento criado pelo Vosso Filho como poderoso instrumento de renovação da Igreja e do mundo. Em retorno de Amor, eu me dou inteiramente ao Vosso Amor e proteção maternais. Vós seguistes Jesus perfeitamente. Vós sois a sua primeira e mais perfeita discípula. Ensinai-me a Vós imitar neste revestir-se de Cristo. Sede minha intercessora materna, através do Vosso Coração Imaculado, para que eu possa ser conduzido a uma união sempre mais íntima com o coração traspassado de Jesus, o Pastor-Chefe do Rebanho."

ATTO DI CONSACRAZIONE AL SACRO CUORE DI GESU' E AL CUORE IMMACOLATO DI MARIA.

"Signore Gesú, Capo Supremo del Gregge, io mi consacro al Tuo Sacratissimo Cuore. Dal Tuo Cuore trafitto nacque la Chiesa; la Chiesa che mi hai chiamato a servire d'una maniera speciale come membro dei SOCI dei PASTORI di CRISTO. Tu riveli il Tuo Cuore come simbolo del Tuo amore sotto tutti gli aspetti, incluso il Tuo amore particolarissimo per me, giacché m'hai scelto come Tuo compagno in questo importantissimo lavoro. Aiutami a ricambiare sempre il Tuo amore. Aiutami a darmi interamente a Te. Aiutami a spendere sempre la mia vita amando Dio e il prossimo! Cuore di Gesú, confido in Te!

"Dolce Beata Vergine Maria, io mi consacro al tuo materno Cuore Immacolato, questo Cuore che é simbolo della tua vita d'amore. Tu mi ami con un amore molto speciale come membro dei SOCI dei PASTORI di CRISTO, un movimento creato da tuo Figlio per il rinnovo della Chiesa e del mondo. In ricambio d'amore, io mi do completamente al tuo materno amore e protezione. Tu hai seguito Gesú perfettamente. Tu sei il Suo primo e perfetto discepolo. Insegnami a imitarti .nel rivestirmi di Cristo. Sii la mia materna intercessora affinché, grazie al tuo Cuore Immacolato, io possa essere guidato a una piú stretta unione con il Cuore trafitto di Gesú, Capo Supremo del Gregge."
Akt oddania Najświętszemu Sercu Pana Jezusa i Niepokalanemu Sercu Maryi

Panie Jezu, Królu Pasterzy, oddaję się Twemu Najświętszemu Sercu. Z przebitego Serca Twego narodził się Kościół, któremu nakazałeś mi służyć jako członkowi Wspólnoty Pasterzy Chrystusa w najszczególniejszy sposób. Ukazujesz Swe Serce jako symbol Swojej miłości we wszelkich jej przejawach, wraz z Twoją szczególną miłością do mnie, którego wybrałeś jako Swego towarzysza w tym ważnym zadaniu. Pomóż mi zawsze odpłacać Ci za to miłością. Pomóż mi całkowicie oddać się Tobie. Pomóż mi przeżyć życie w miłości Bożej i miłości bliźniego. Serce Jezusa, w Tobie pokładam nadzieję!

Najświętsza Maryjo Dziewico, oddaję się twemu matczynemu i Niepokalanemu Sercu, Sercu, które stanowi symbol twego życia w miłości. Ty jesteś Matką mego Zbawiciela. Jesteś też Matką moją. Obdarzasz mnie swoją szczególną miłością jako członka Wspólnoty Pasterzy Chrystusa, ruchu, który stworzył Twój Syn jako potężne narzędzie odnowy Kościoła i świata. W zamian za miłość, oddaję się całkowicie Twojej matczynej miłości i opiece. Ty najdoskonalej podążałaś za Jezusem. Ty jesteś Jego pierwszym i doskonałym uczniem. Naucz mnie jak naśladować Ciebie w podążaniu za Nim. Bądź mi matczyną orędowniczką, abym za pośrednictwem Twego Niepokalanego Serca dał się poprowadzić do jeszcze bliższej jedności z przebitym Sercem Jezusa, Królem Pasterzy.
Let the earth make Jesus and Mary the King and
Center of Their Hearts
Let our souls be as white as snow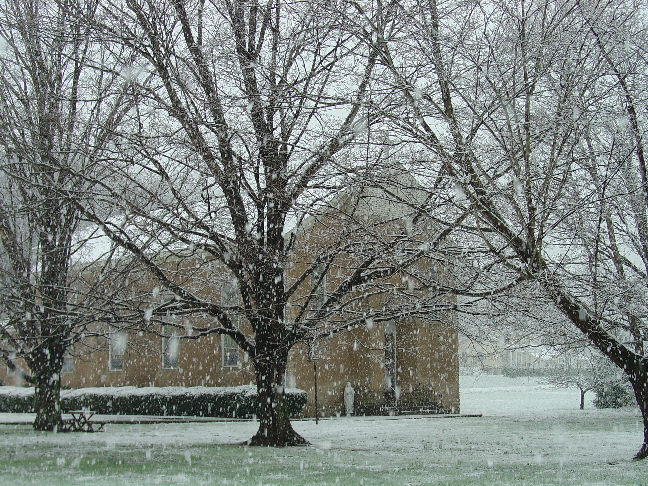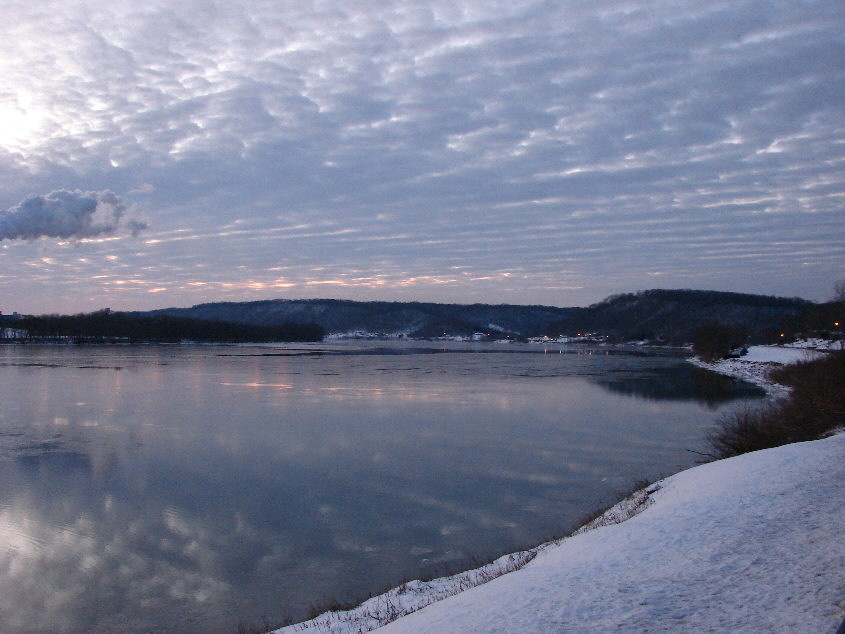 Jesus says: Go to Confession —
Go to Mass
Be one in Me
Sing: Be with Me Lord
Are you also without understanding —
At the Jesu in Rome —
I saw the murals on the ceiling of
where Our Lady dictated the
Spiritual Exercises to St. Ignatius
Our Lady stood beneath the cross —
Our Lady suffered as she watched
her Son - carry His cross —
watched her Son die on
the cross —
held the lifeless body of her Son
under the cross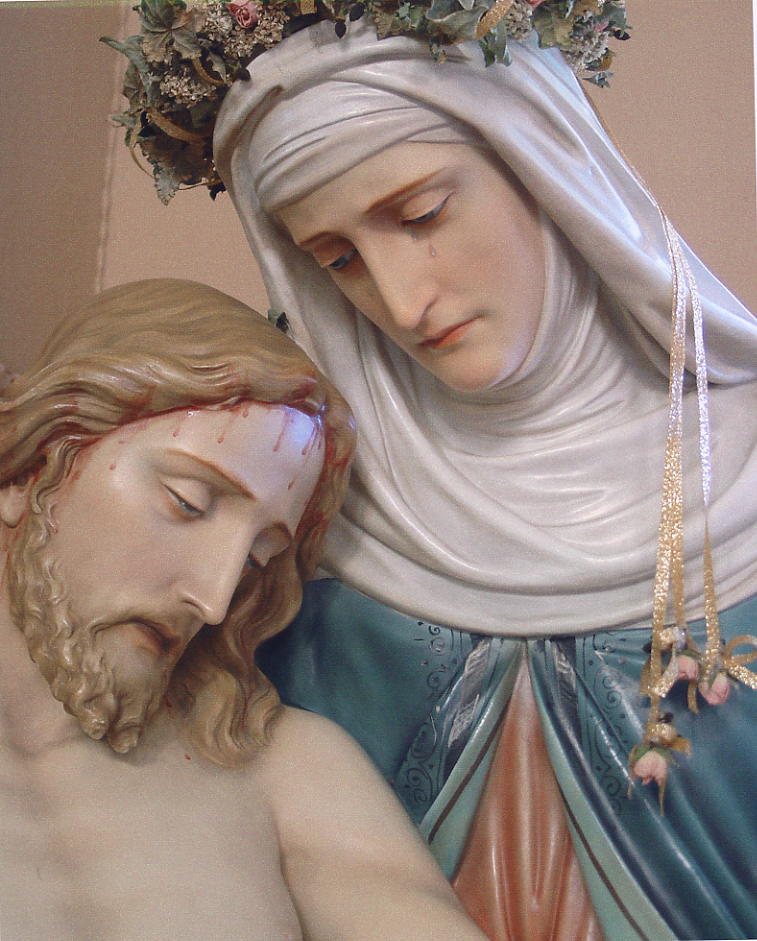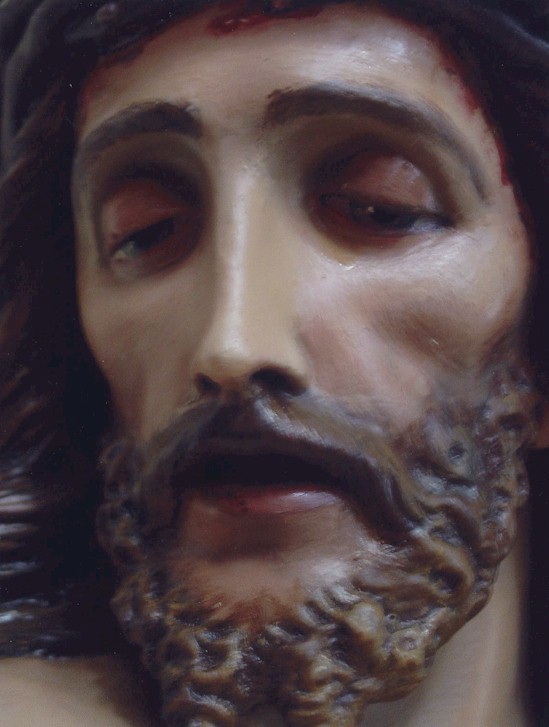 St. Ignatius believed Jesus appeared
to Mary first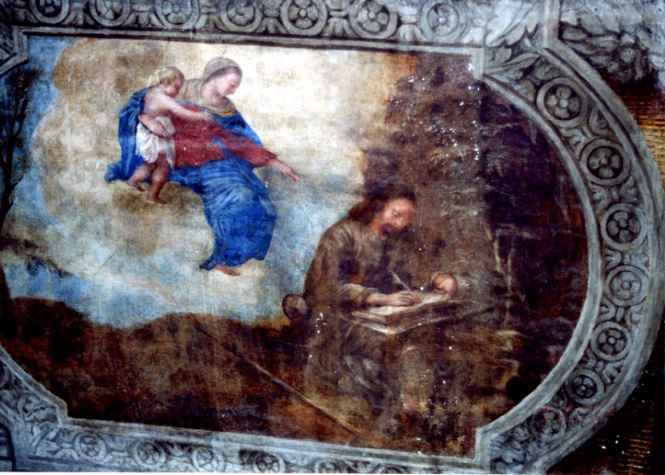 Give a gift that lasts.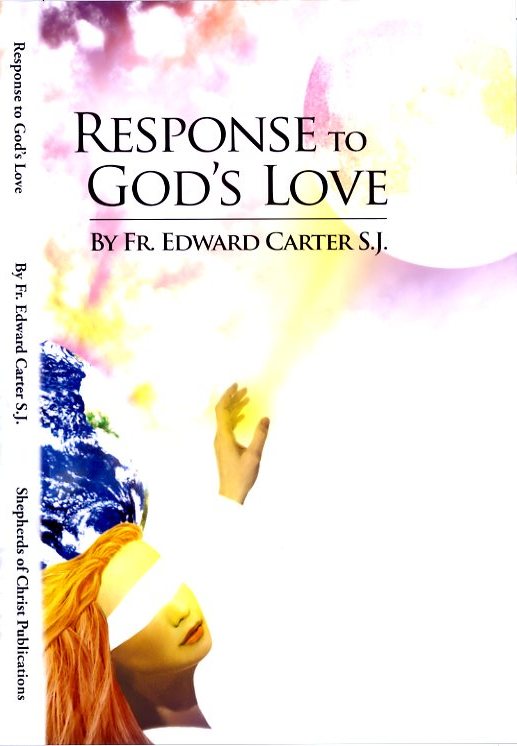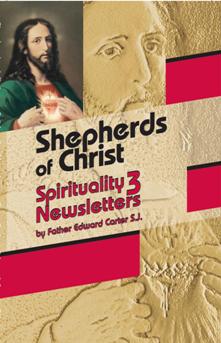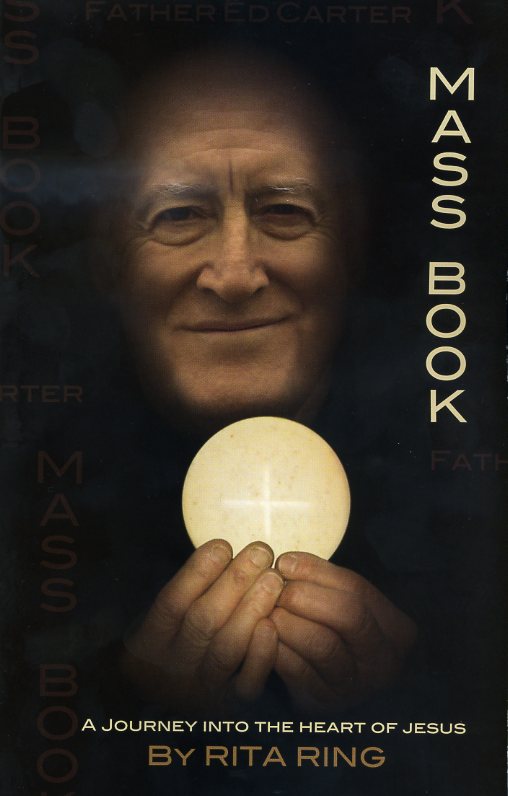 $10.00 each plus shipping
Call 1-888-211-3041
Shepherds of Christ
We can send Fr. Joe's
homily book to a priest for 75¢.
Can you please help us get
these homilies to the priests?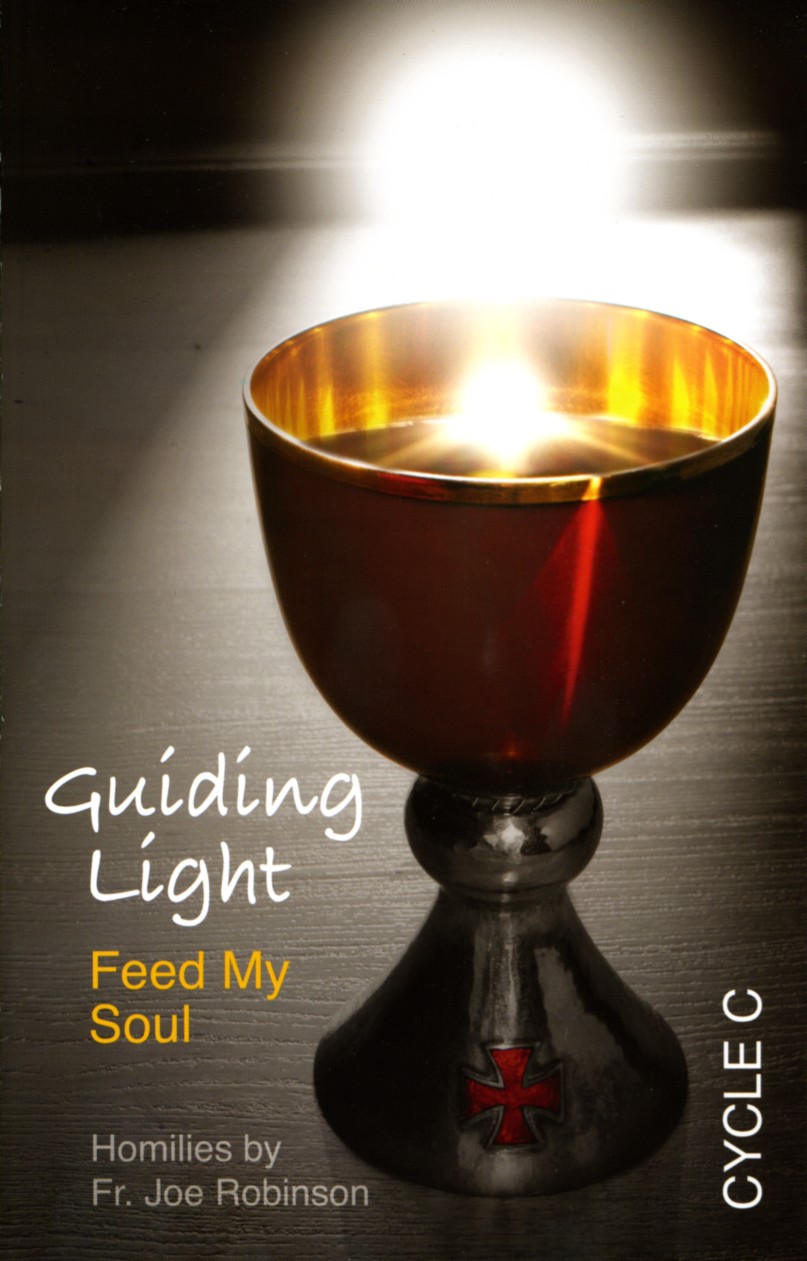 Please help us with your donation.
Call Shepherds of Christ
1-888-211-3041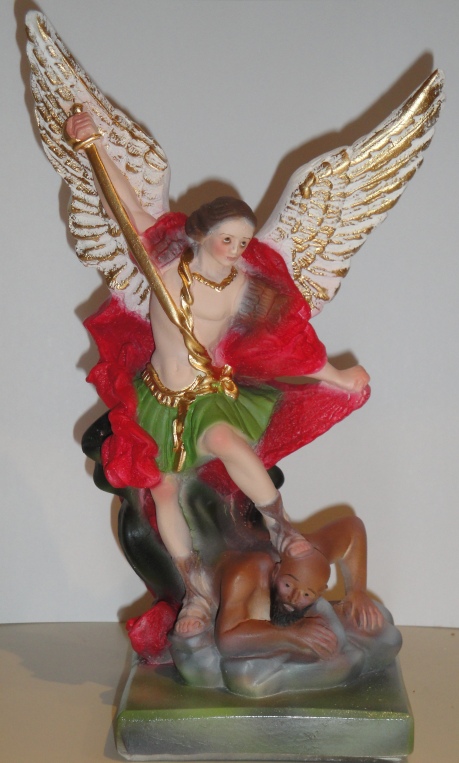 NEW! — 11" St. Michael - $40.00 plus shipping