Mary has requested that the daily message be given each day to the world. It is read nightly at the prayer service from her Image Building in Clearwater, Florida, U.S.A. This is according to her request. All attempts will be made to publish this daily message to the world at 11p.m. Eastern time, U.S.A.


---

We acknowledge that the final authority regarding these messages rests
with the Holy See of Rome.

---
February 17, 2004
February 18th Holy Spirit Novena
Scripture selection is Day 2 Period I.
The Novena Rosary Mysteries for
February 18th are Glorious.
A Prayer for Intimacy with the Lamb
the Bridegroom of the soul
Oh Lamb of God, Who take away the sins of the world, come and act on my soul most intimately. I surrender myself, as I ask for the grace to let go, to just be as I exist in You and You act most intimately on my soul. You are the Initiator. I am the soul waiting Your favors as You act in me. I love You. I adore You. I worship You. Come and possess my soul with Your Divine Grace, as I experience You most intimately.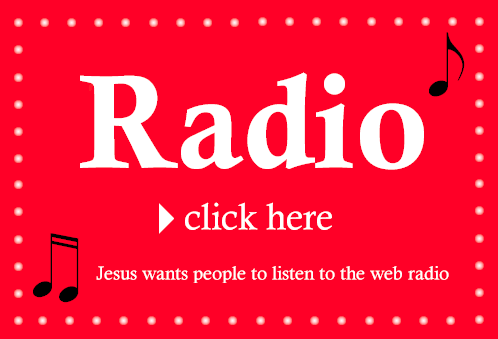 Schedule for February 18, 2004



4:00 a.m. - Mass

4:37 a.m. - Retreat Theme and Songs

5:57 a.m. - Spanish Songs

6:20 a.m. - 6:20 prayers led by Father Carter
Holy Spirit Novena
Shepherds of Christ Prayer Manual
Rosary

7:24 a.m. - Retreat Theme and Songs

8:43 a.m. - Tell My People - read by Father Carter

10:14 a.m. - Songs to Mary

11:33 a.m. - Stations of the Cross

11:55 a.m. - Retreat Theme and Songs

1:14 p.m. - Newsletter 1999 Issue 2 (His Body, the Church)

2:45 p.m. - April 16, 1995 Glorious Rosary
from the Red Rosary Book

3:29 p.m. - Songs from Jesus

4:00 p.m. - Mass

4:37 p.m. - Retreat Theme and Songs

5:57 p.m. - Songs from Jesus

6:20 p.m. - 6:20 prayers led by Father Carter
Holy Spirit Novena
Shepherds of Christ Prayer Manual

7:24 p.m. - Retreat Theme and Songs

8:44 p.m. - Special Messages from Jesus given
to Father Carter

9:58 p.m. - The Spirituality of Fatima

10:42 p.m. - Mysteries of Light July 10, 2003 #1

11:15 p.m. - Retreat Theme and Songs

12:33 a.m. - Mary's Message

12:40 a.m. - Soothing Mary Songs

1:08 a.m. - Seven Sorrows

1:22 a.m. - The Joyful Rosary Aves

1:52 a.m.- March 20, 1997 Rosary

2:38 a.m. - Songs with the piano only

3:30 a.m. - Songs from Jesus

4:00 a.m. - Mass
The next apostle, associate,
Shepherds of Christ - St. Ignatius Retreat
will be April 12, 2004 (at night)
thru April 16, 2004
Happy Birthday Tina!
February 17, 2004
Message from Jesus
Jesus told me we are not counselors.
Jesus speaks: Sin entered the world.
The devil wants you stopped.
Study these discernment of Spirits
frequently.
Excerpt of The Spiritual Exercises of St. Ignatius, by Louis J. Puhl, S.J.

328. RULES FOR DISCERNMENT OF SPIRITS
II
Further rules for understanding the different movements produced in the soul. They serve for a more accurate discernment of spirits and are more suitable for the second week


329. I. It is characteristic of God and His Angels, when they act upon the soul, to give true happiness and spiritual joy, and to banish all the sadness and disturbances which are caused by the enemy.
It is characteristic of the evil one to fight against such happiness and consolation by proposing fallacious reasonings, subtilties, and continual deceptions.

330. 2. God alone can give consolation to the soul without any previous cause. It belongs solely to the Creator to come into a soul, to leave it, to act upon it, to draw it wholly to the love of His Divine Majesty. I said without previous cause, that is, without any preceding perception or knowledge of any subject by which a soul might be led to such a consolation through its own acts of intellect and will.

331. 3. If a cause precedes, both the good angel and the evil spirit can give consolation to a soul, but for a quite different purpose. The good angel consoles for the progress of the soul, that it may advance and rise to what is more perfect. The evil spirit consoles for purposes that are the contrary, and that afterwards he might draw the soul to his own perverse intentions and wickedness.

332. 4. It is a mark of the evil spirit to assume the appearance of an angel of light. He begins by suggesting thoughts that are suited to a devout soul, and ends by suggesting his own. For example, he will suggest holy and pious thoughts that are wholly in conformity with the sanctity of the soul. Afterwards, he will endeavor little by little to end by drawing the soul into his hidden snares and evil designs.

333. 5. We must carefully observe the whole course of our thoughts. If the beginning and middle and end of the course of thoughts are wholly good and directed to what is entirely right, it is a sign that they are from the good angel. But the course of thoughts suggested to us may terminate in something evil, or distracting, or less good than the soul had formerly proposed to do. Again, it may end in what weakens the soul, or disquiets it; or by destroying the peace, tranquility, and quiet which it had before, it may cause disturbance to the soul. These things are a clear sign that the thoughts are proceeding from the evil spirit, the enemy of our progress and eternal salvation.

334. 6. When the enemy of our human nature has been detected and recognized by the trail of evil marking his course and by the wicked end to which he leads us, it will be profitable for one who has been tempted to review immediately the whole course of the temptation. Let him consider the series of good thoughts, how they arose, how the evil one gradually attempted to make him step down from the state of spiritual delight and joy in which he was, till finally he drew him to his wicked designs. The purpose of this review is that once such an experience has been understood and carefully observed, we may guard ourselves for the future against the customary deceits of the enemy.

335. 7. In souls that are progressing to greater perfection, the action of the good angel is delicate, gentle, delightful. It may be compared to a drop of water penetrating a sponge.
The action of the evil spirit upon such souls is violent, noisy, and disturbing. It may be compared to a drop of water falling upon a stone.
In souls that are going from bad to worse, the action of the spirits mentioned above is just the reverse. The reason for this is to be sought in the opposition or similarity of these souls to the different kinds of spirits. When the disposition is contrary to that of the spirits, they enter with noise and commotion that are easily perceived. When the disposition is similar to that of the spirits, they enter silently, as one coming into his own house when the doors are open.

336. 8. When consolation is without previous cause, as was said, there can be no deception in it, since it can proceed from God our Lord only. But a spiritual person who has received such a consolation must consider it very attentively, and must cautiously distinguish the actual time of the consolation from the period which follows it. At such a time the soul is still fervent and favored with the grace and aftereffects of the consolation which has passed. In this second period the soul frequently forms various resolutions and plans which are not granted directly by God our Lord. They may come from our own reasoning on the relations of our concepts and on the consequences of our judgments, or they may come from the good or evil spirit. Hence, they must be carefully examined before they are given full approval and put into execution.

end of excerpt of The Spiritual Exercises of St. Ignatius
February 17, 2004 message continues
Jesus speaks: Sing Songs of love.
Live to do God's will for you.
My sites exist so you will distribute
these materials.
You are not there to be counselors.
Give people My messages of love.
You are not doctors or clinics —

The retreats I give are to
teach people about the rosary
how to meditate
have a deeper love union with Me
strengthen their vocation in the Shepherds of Christ
spend time at Mass and before the
Blessed Sacrament
take time to be alone with Me and look
at your life
---
The retreats are not to deal with serious
disorders, although great grace and
healing is given.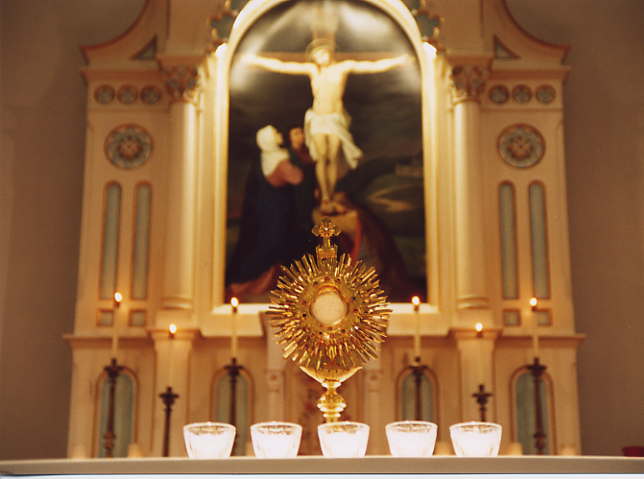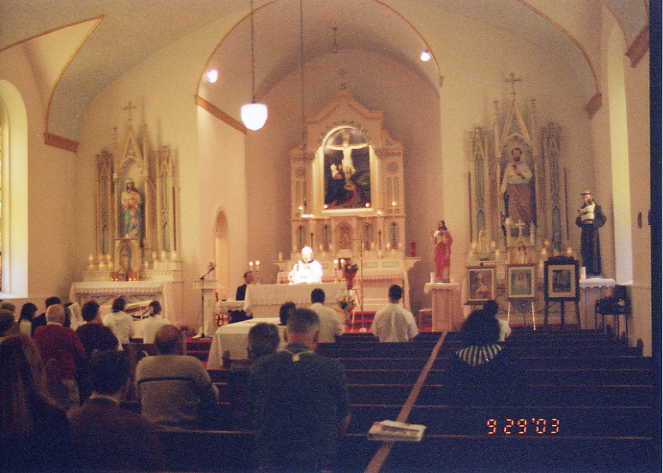 February 17, 2004 message continues
Jesus speaks: The retreat March 12, 2004 will begin
with Mass and will focus on lenten
materials. It will last only March 13,
March 14. Mass will be celebrated
March 12, 2004 preferably at 12:00
noon or 11:00.
It please Me greatly when the Eucharist
is exposed for these hours from
12:00 - 3:00 or after Mass at 12:00.
The retreat in April will begin on
Easter Monday night March 12,
2004. Readings will be given as
were given for the last 2
Shepherds of Christ/St. Ignatius
Retreat.
The retreat will be held beginning
Tuesday night with meditations
and the first meeting April 13, 2004
at 9:00 with the opening talk and
closing April 17 about 3:00 PM.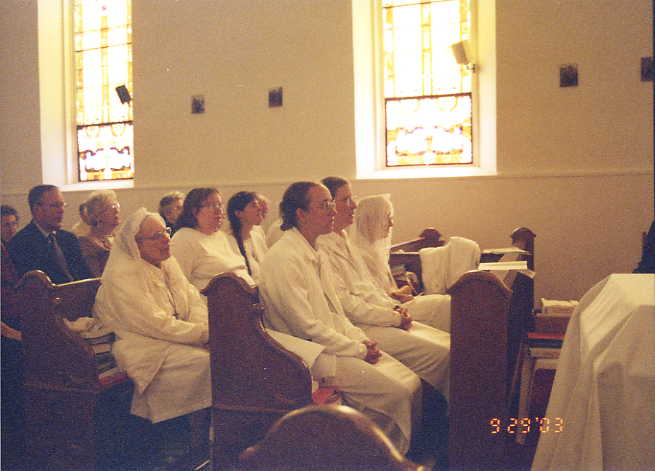 February 17, 2004 message continues
Jesus speaks: The retreat in March will be a passion
retreat. Rooms at the Country
Hearth usually are available
for $45 a room.
Retreats are silent retreats, but
there is much song and prayers
prayed aloud in Church.
Meals are provided in the Community
building, sandwiches, cereal
etc.
Retreats now are given on a donation
basis with the retreatant making
accommodations in the hotel.
Also the Holiday Inn Express in
Madison (minutes away) has a
special rate for Shepherds of Christ members.
For the retreat in April we will use
our books and materials and St. Ignatius
Spiritual Exercises.
MY VALENTINE FOR JESUS AND MARY
AND THE WORLD

I _________________ give my heart to
You Jesus and Mary on this day
_________________
I promise to help spread the devotion to
the Hearts of Jesus and Mary.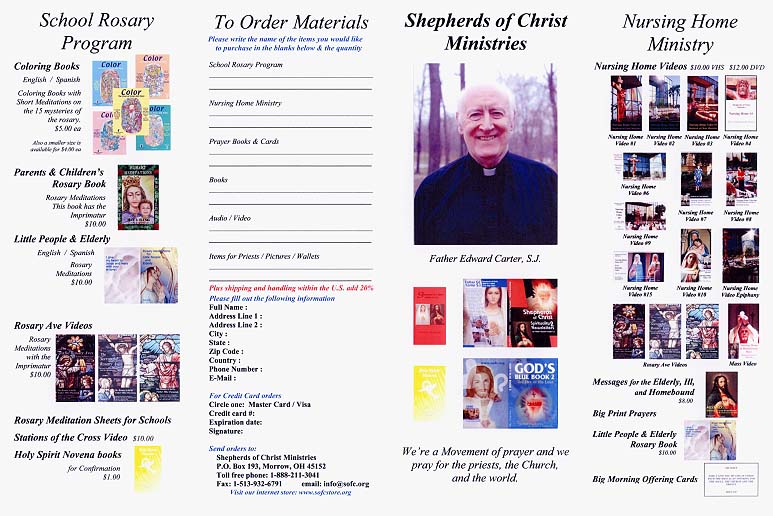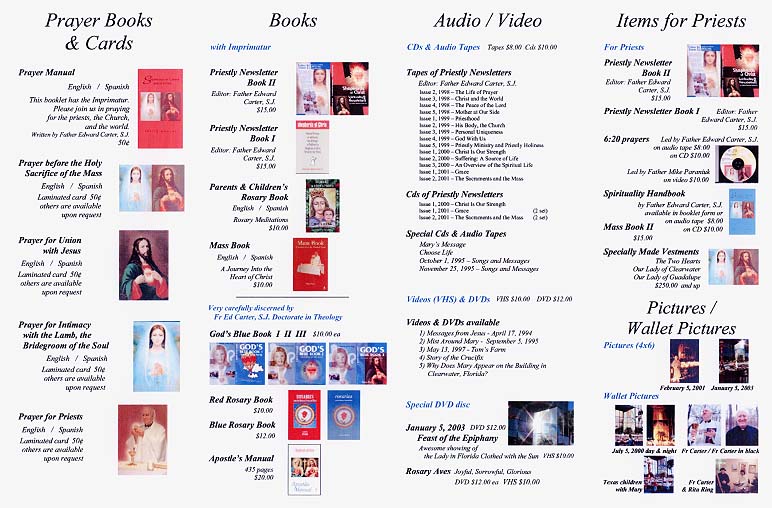 Please remember us in your will.

Shepherds of Christ Ministries
P.O. Box 193
Morrow, OH 45152

(toll free) 1-888-211-3041
1-513-932-4451
---
---
---

Copyright © 2004 Shepherds of Christ.
Rights for non-commercial reproduction granted:
May be copied in its entirety, but neither re-typed nor edited.
Translations are welcome but they must be reviewed for moral and
theological accuracy by a source approved by Shepherds of Christ Ministries
before any distribution takes place. Please contact us for more information.
All scripture quotes are from the New Jerusalem Bible, July 1990, published by Doubleday.
Revised: February 17, 2004
URL: www.sofc.org
Contact Information for Shepherds of Christ
Email: info@SofC.org
---
Shepherds of Christ Ministries
P.O. Box 193
Morrow, Ohio 45152-0193

Telephone: (toll free) 1-888-211-3041 or (513) 932-4451
FAX: (513) 932-6791