Shepherds of Christ
Daily Writing
February 25, 2007
February 26th Holy Spirit Novena
Scripture selection is Day 8 Period I.

The Novena Rosary Mysteries
for February 26th are Glorious.
The Sidney Rosary will be
Tuesday February 27, 2007.
Please tune in at 6:20pm
and pray united!
Rita Ring will be in Florida
March 5th at 6:20pm.
Please come and pray!
Or tune in!
There will be a powerful retreat
in China this month.
March 10th, 11th, 12th, 13th.
It will be on the weekend.
Please come!
Every day at 6:20pm on the
Shepherds of Christ Radio
we are playing a Mass
that Fr. John did October 13, 2006
(It was the 10th Anniversary
when the 13th's started
October 13, 1996 at Tom's Farm.)
After the Mass we will play Fr. John
praying the Shepherds of Christ prayers and
Sheila will then do the Holy Spirit Novena.
Please tune in and pray united to the radio.
Others who cannot tune in to the radio
pray the 6:20 prayers as usual.
All should be united in prayer,
some listening to the Mass,
some praying the prayers as usual.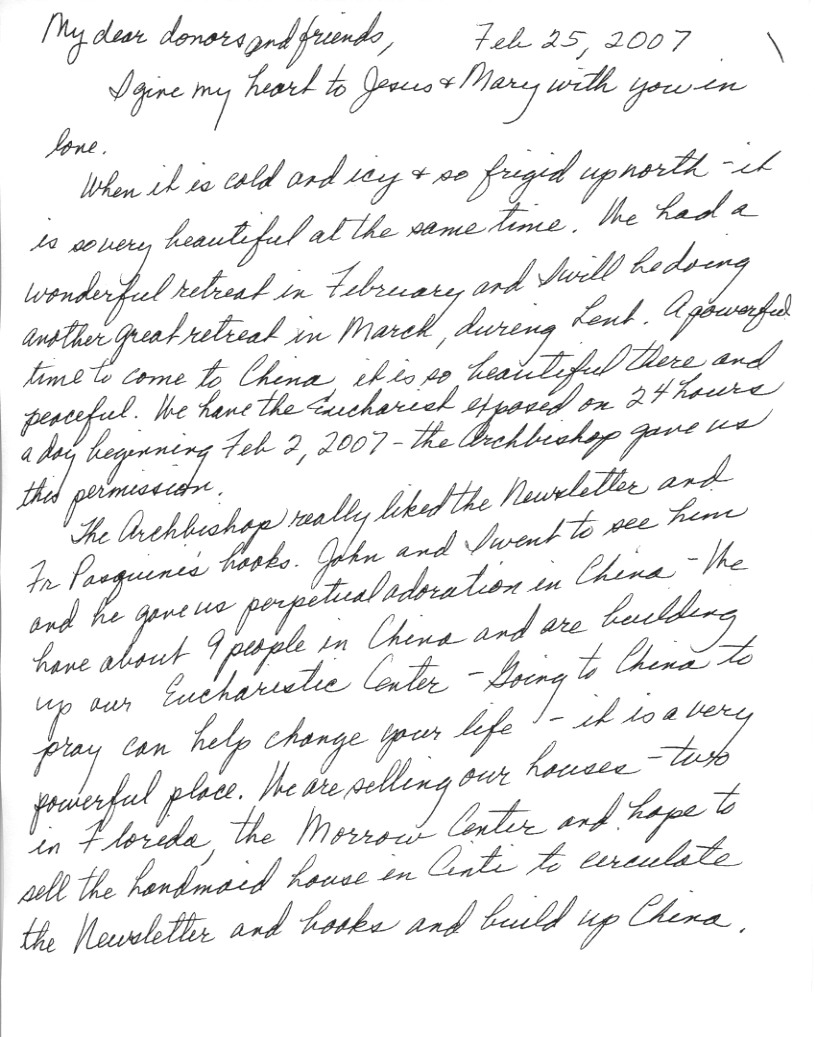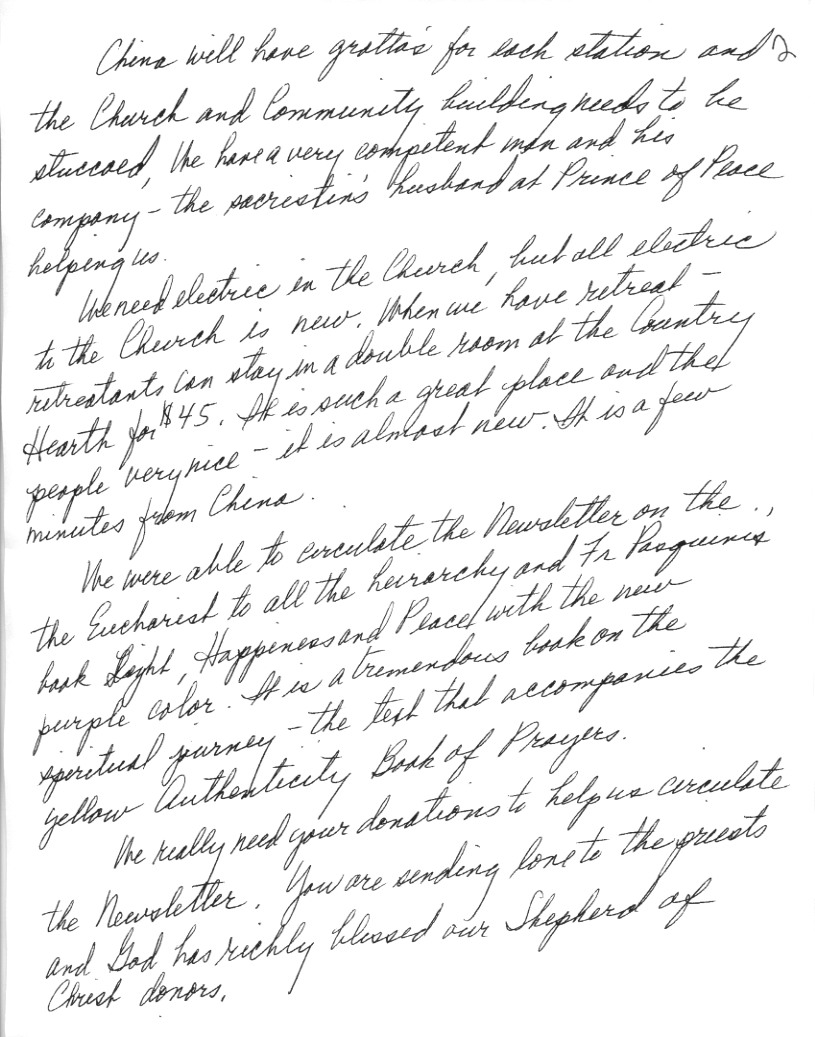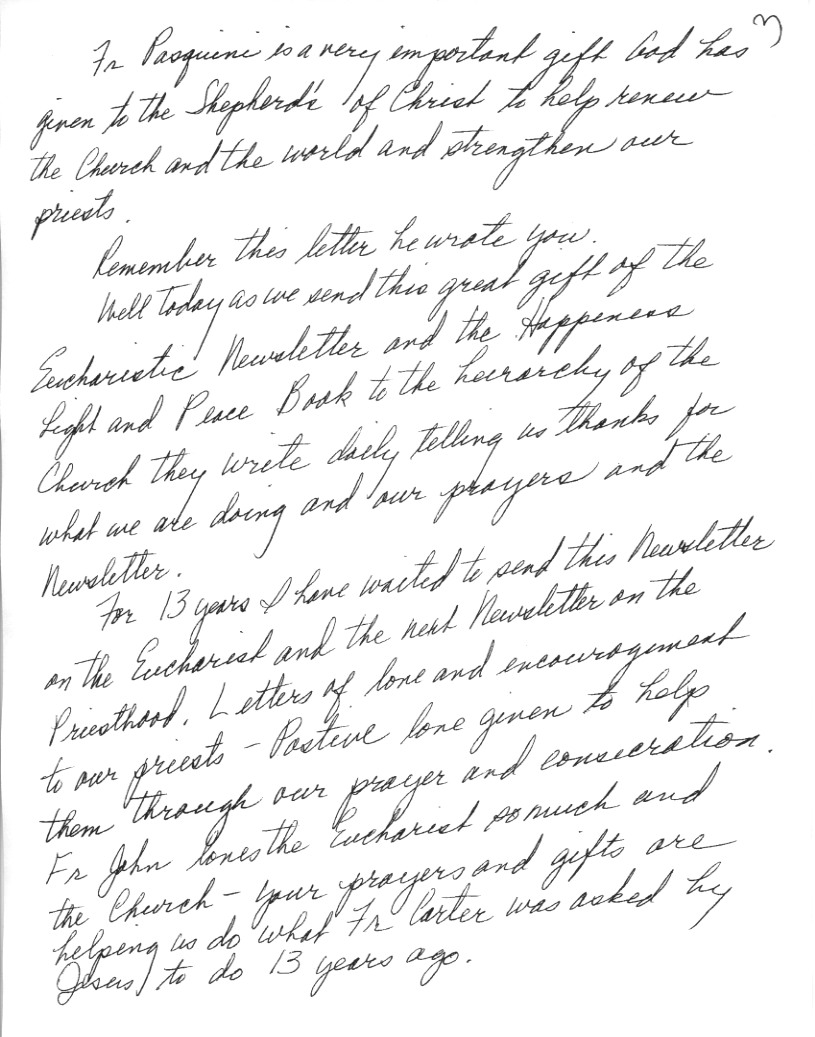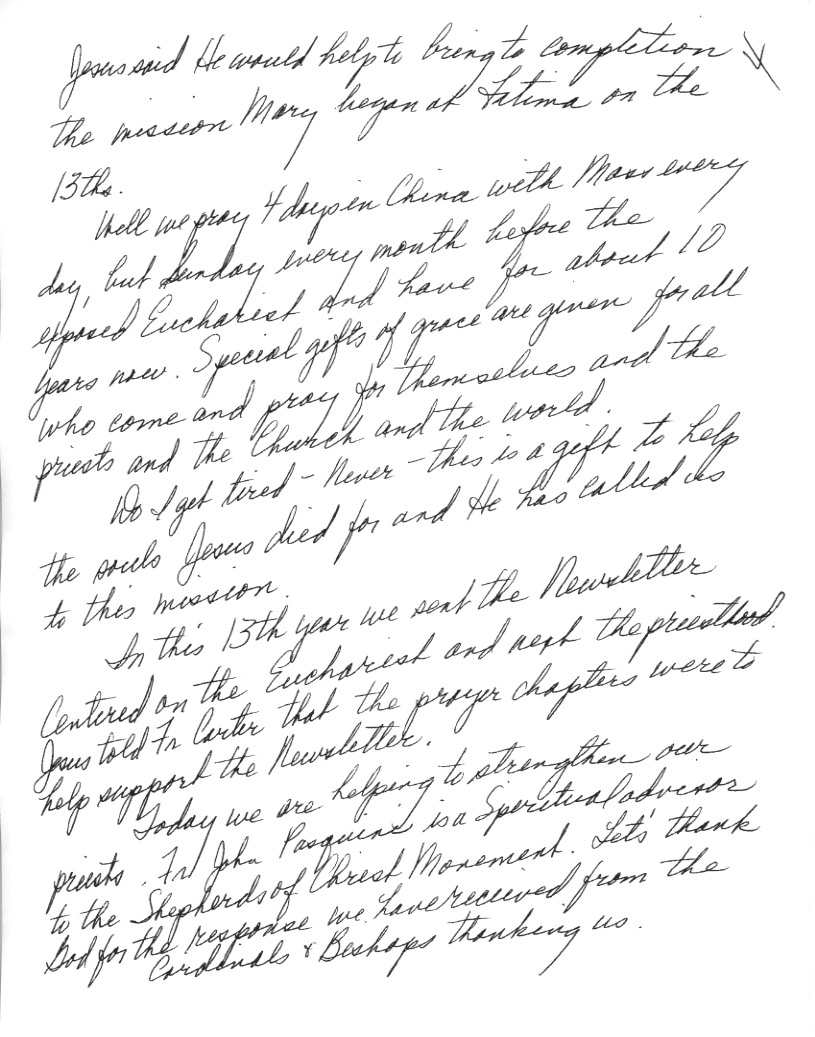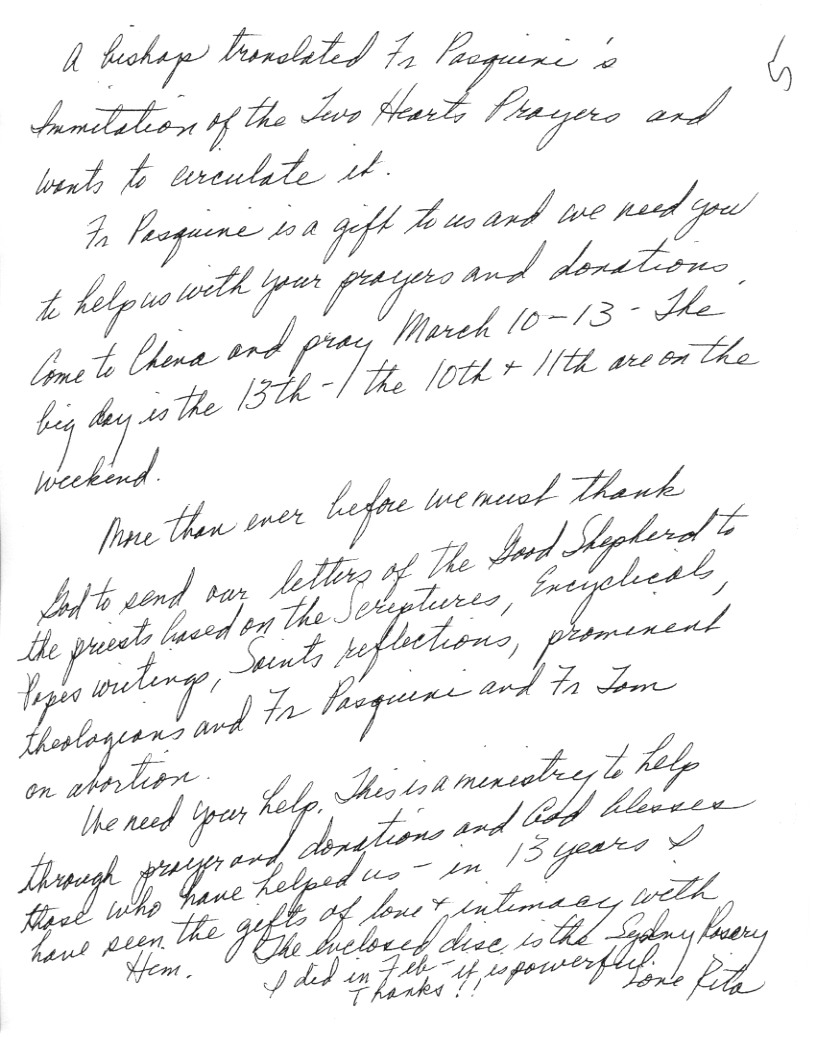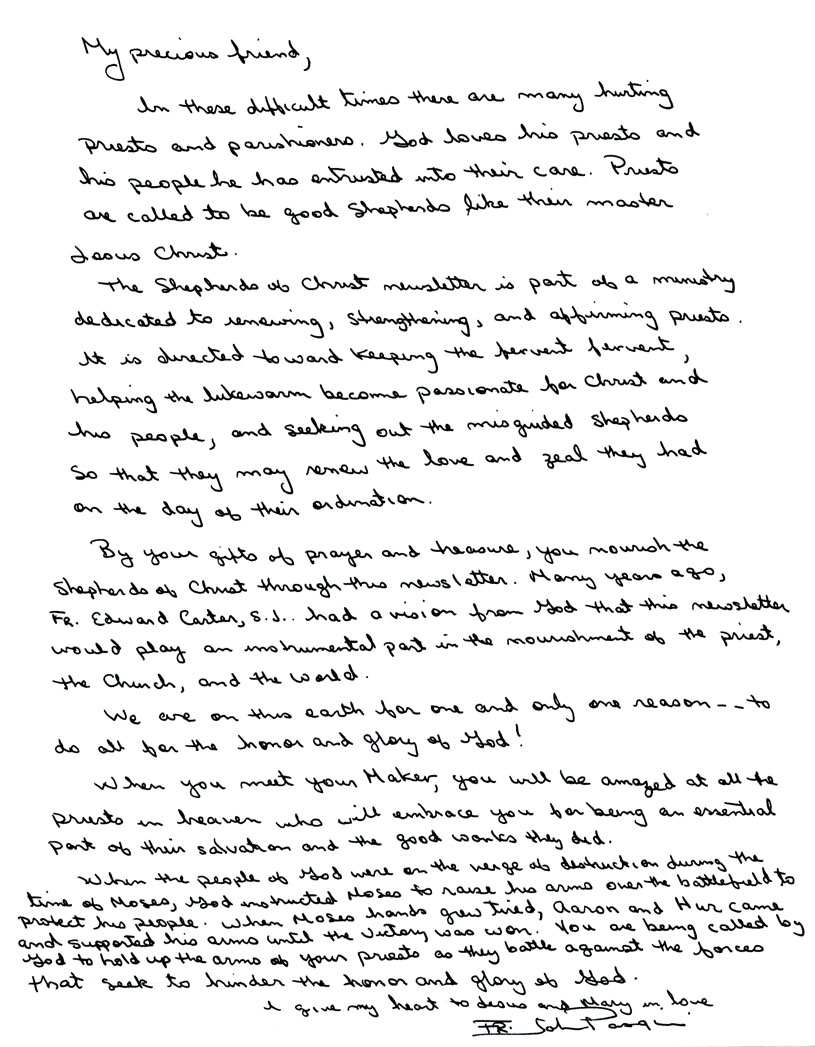 Special Offer

Fr. John J. Pasquini's book

Light, Happiness and Peace

$5.00 plus postage

Call Glaci

1-888-211-3041

For this one time special offer we

offer these books so you can

spread these special prayers.


The book Light Happiness and Peace is a

companion to the

Authenticity book of prayers —

it is a masterpiece — please read

the following writing

| | | |
| --- | --- | --- |
| | | |

$5.00 plus postage

This will help spread these beautiful

writings and prayers for lent.

This will help us with the Newsletter.

Crucifix — hand carved by Felix

who carved the crucifix 22'

at the Virgin Mary building.

Available for $750.00

Giclee Art Print

Canvas Stretched on a wood frame

Print is suitable for direct hanging

12 x 16 - $150.00

18 x 24 - $200.00

Call Glaci

1-888-211-3041
---
---
---

Copyright © 2007 Shepherds of Christ.
Rights for non-commercial reproduction granted:
May be copied in its entirety, but neither re-typed nor edited.
Translations are welcome but they must be reviewed for moral and
theological accuracy by a source approved by Shepherds of Christ Ministries
before any distribution takes place. Please contact us for more information.