Mary has requested that the daily message be given each day to the world. It is read nightly at the prayer service from her Image Building in Clearwater, Florida, U.S.A. This is according to her request. All attempts will be made to publish this daily message to the world at 11 p.m. Eastern time, U.S.A.

---

We acknowledge that the final authority regarding these messages rests with the Holy See of Rome.

---
The following Imprimatur is for the Prayer for Union with Jesus and not the following message.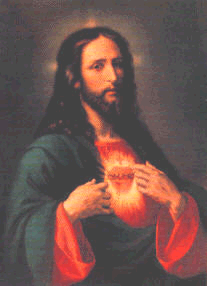 Prayer for Union with Jesus
Come to me, Lord, and possess my soul. Come into my heart and permeate my soul. Help me to sit in silence with You and let You work in my heart.
I am Yours to possess. I am Yours to use. I want to be selfless and only exist in You. Help me to spoon out all that is me and be an empty vessel ready to be filled by You. Help me to die to myself and live only for You. Use me as You will. Let me never draw my attention back to myself. I only want to operate as You do, dwelling within me.
I am Yours, Lord. I want to have my life in You. I want to do the will of the Father. Give me the strength to put aside the world and let You operate my very being. Help me to act as You desire. Strengthen me against the distractions of the devil to take me from Your work.
When I worry, I have taken my focus off of You and placed it on myself. Help me not to give in to the promptings of others to change what in my heart You are making very clear to me. I worship You, I adore You and I love You. Come and dwell in me now.
-God's Blue Book, January 17, 1994

---
Messenger: We must keep our focus on Him.
The enemy is the self.

We must seek to be made pure by God, we must listen when others tell us things, but we take it to the Lord and He works with our willingness in helping us grow in holiness.

It is the will.

Many times the devil attacks us, we are attacked through thoughts that cause unnecessary focus on the self. He also tries to get us to focus, not only on the imperfections of self, but also on the imperfections of others.

We must be in the Spirit, operating in Him to see the truth, to be humble, to walk in His ways, to act for Jesus' sake and not our own.

And so we are operating in the Spirit, moving ahead, withstanding the attacks of Satan in our daily living and the low blow comes. Satan goes in for the kill. There is beauty in those moments when another says something and we respond in a very emotional way, sometimes irrationally. The situation points out a sensitive part in our being that could be subject to attack by Satan over and over again if we do not deal with it.

I am saying that Satan is out to attack us. He wants us focused on ourselves and he wants us to sin.

Christ was beaten at the pillar, whipped, His flesh torn and He did not give in. He withstood the treatment and went to His death in perfect peace.

Many times in our lives when we have an important day in which our composure is most important for spreading the Kingdom, Satan will send many devils to taunt us. From the beginning of the day until sometime later, after many attacks, we withstand the torture we are going through and remain sinless, very connected to Jesus. Then about 4:00 in the afternoon, after a hard day and a rocking boat, Satan delivers the low blow from someone we intimately love. We are tired, we are hungry, we have withstood the whips of the pillar, we have held onto love in our heart deeply rooted to Him and connected with others. Then our most intimate friend hits a wound that makes our emotions and tempers flare. It almost seems unfair when we have tried so hard that we could in a second lose control from a few senseless remarks.

Jesus speaks: My children, and I call you children for you will be taught by Me, I am the Teacher. Satan will not leave you alone. When jealousy and other imperfections lurk beneath the surface of your heart, Satan uses them to attack when you are at your weakest moment. Satan tries to divide you from those