Mary has requested that the daily message be given each day to the world. It is read nightly at the prayer service from her Image Building in Clearwater, Florida, U.S.A. This is according to her request. All attempts will be made to publish this daily message to the world at 11 p.m. Eastern time, U.S.A.


---

We acknowledge that the final authority regarding these messages rests
with the Holy See of Rome.

---
February 7, 2003
February 8th Holy Spirit Novena
Scripture selection is Day 5 Period I.
The Novena Rosary Mystery
for February 8th is Joyful.
China, Indiana
February 13, 2003
There will be a special prayer service
at 12:00 p.m. on the 13th.
Eucharistic adoration: January 12th-14th
ending with Mass on the 14th at 12 noon
There will be a Blue Book reading
on Sunday at 4:30 pm
after the Mass audio.
Response to God's Love reading
will be on Tuesday February 11, 2003
after the 6:20 prayers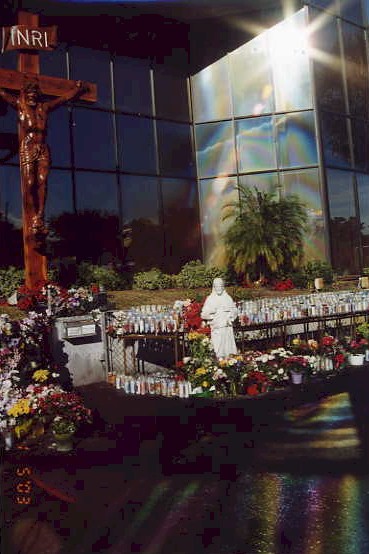 January 5, 2003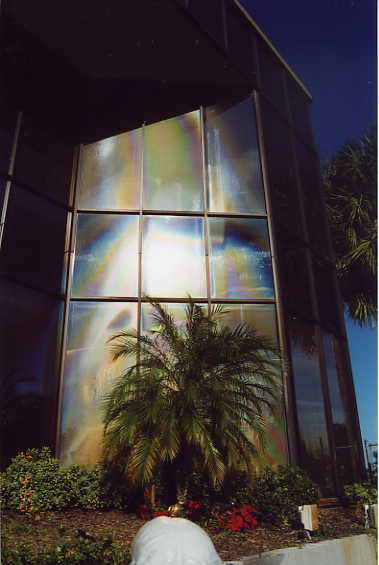 January 5, 2003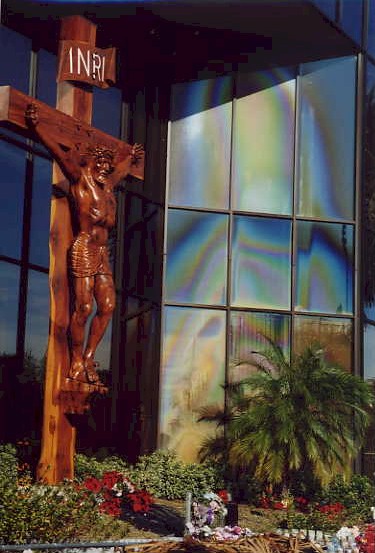 January 5, 2003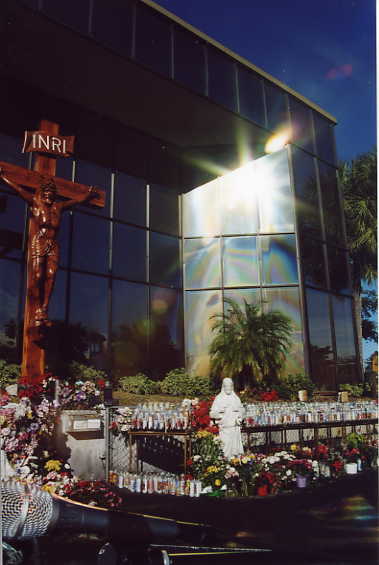 January 5, 2003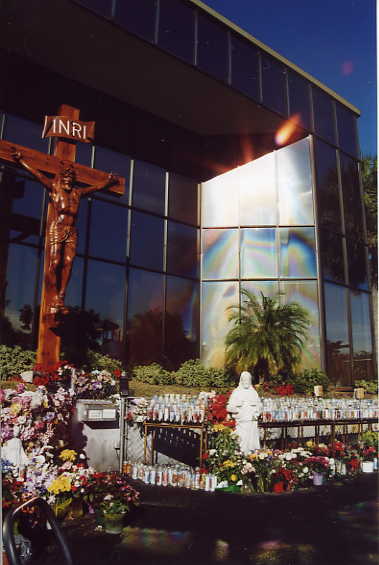 January 5, 2003
February 7, 2003 - First Friday
Jesus and Mary speak:
In this time of crises we are to
circulate the images to all.
We appear to tell the people
to pray and tell them of Our
love.
Circulate the prayer manual to
those willing to pray.
Please we tell you now to circulate
Our images.
Jesus speaks: My people in this time of crisis I desire the
Spirituality Handbook
and the Prayer Manual be sent
to all priests.
I ask for help from My People to do
this with the funds necessary.
The Priestly Mailings have stopped.
Fr. Carter sent the Newsletter
to 75,000 priests, please help Me.
I wish this mailing to be conducted
as all mailings sent by Shepherds of Christ
under the authority of Shepherds of Christ.
Funds are necessary to do this.
Mary speaks: I am Our Lady of Clearwater,
Our Lady Clothed with the sun —
please help me to do this.
Jesus speaks: The purpose of the Shepherds of Christ
Movement, as I gave to Fr. Carter, was
to send the Priestly Newsletter to
the priests and begin prayer
chapters praying for the priests
the Church and the world.
I ask you to send this picture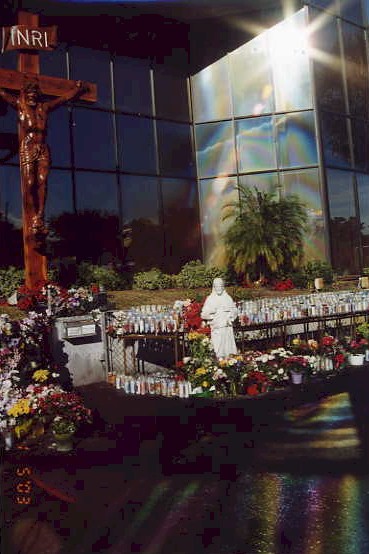 January 5, 2003
with a Mass novena for Easter
and the Spirituality Handbook
and Prayer Manual with
the message given to Fr. Carter
July 31, 1994.
Given to Father Carter
on the Feast of St. Ignatius
~ July 31, 1994 ~
Words of Jesus to Members of
Shepherds of Christ Associates:

"My beloved priest-companion, I intend to use the priestly newsletter, Shepherds of Christ, and the movement, Shepherds of Christ Associates, in a powerful way for the renewal of My Church and the world.

"I will use the newsletter and the chapters of Shepherds of Christ Associates as a powerful instrument for spreading devotion to My Heart and My Mother's Heart.

"I am calling many to become members of Shepherds of Christ Associates. To all of them I will give great blessings. I will use them as instruments to help bring about the triumph of the Immaculate Heart and the reign of My Sacred Heart. I will give great graces to the members of Shepherds of Christ Associates. I will call them to be deeply united to My Heart and to Mary's Heart as I lead them ever closer to My Father in the Holy Spirit."

- Message from Jesus to Father Edward J. Carter, S.J., Founder, as given on July 31, 1994,
feast of Saint Ignatius Loyola, Founder of the Society of Jesus (The Jesuits)

end of July 31, 1994 message given to Fr. Carter
February 7, 2003 message continues
Jesus speaks: I promise to outpour My grace
on those priests and parishes
beginning these prayer chapters
dedicated to My Sacred Heart and
My Mother's Immaculate Heart.

My beloved U.S. and the World —
You must consecrate your hearts
to My Sacred Heart and
My Mother's Immaculate Heart
then you will have peace in
the world.
My people you must consecrate
all places to My Sacred Heart
and My Mother's Immaculate
Heart.

Consecrate your Homes to My Sacred
Heart and My Mother's Immaculate
Heart.
April 12, 1999

Jesus speaks: I wish a card to be circulated extensively. All that is necessary to consecrate a place to My Heart and My Mother's Heart is that the people wish to do so and say that they consecrate the place and the people that dwell there to Our Hearts. It is understood that you are entrusting people who live or come there to the care of Our Two Hearts. Pictures or statues of the Sacred Heart and the Immaculate Heart should be displayed somewhere in the dwelling. Some persons, if not all, should spend time in devotion to the Sacred Heart and the Immaculate Heart before the pictures, daily if possible. This consecration should be renewed daily if possible.

I wish all who receive this message to circulate this material so that the whole world will be consecrated to the Hearts of Jesus and Mary.

Shepherds of Christ Ministries
PO Box 193
Morrow, Ohio 45152-0193

Telephone: (toll free) 1-888-211-3041 or (513) 932-4451
FAX: (513) 932-6791
URL: http://www.SofC.org
February 7, 2003 message continues
Jesus speaks: Pray the Rosary.
Do you want peace
Display Pictures of My Sacred
Heart and My Mother's
Immaculate Heart in
your homes and schools
and Churches; in your
places of business.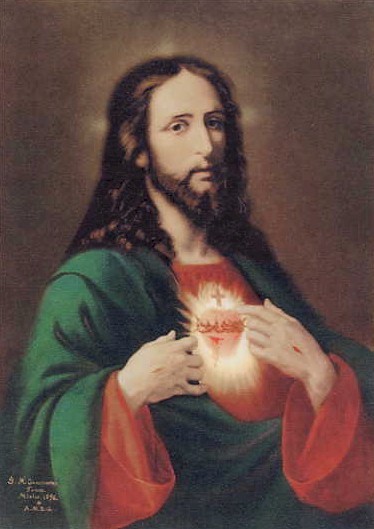 MAKE The Sacred Heart
of Jesus the King and
Center of your hearts.

Make the Sacred Heart of Jesus
the King and Center of your
places on this earth.
— Then you will have peace on
this earth —
I am God, I speak to you today —
Help Me reach My Priests with these
January 5, 2003
feast of the
Epiphany

Spirituality
Handbook

Prayer
Manual
February 7, 2003 message continues
Purpose of Shepherds of Christ is majorly 2 fold —
1) Spread Priestly Newsletter
2) Prayer Manual —

this can be writings by Fr. Carter
Priestly Newsletter Book I
Priestly Newsletter Book II
Priestly Newsletter Book III
Discs of Fr. Carter reading Newsletters
Discs of Fr. Mike reading Newsletters
Jesus speaks: Please use the Shepherds of Christ Radio
Pray at 6:20, pray united
I love you to pray between 12:00 - 3:00 on Friday.
February 7, 2003
Messenger: Here is what the pope, cardinals, archbishops
have said about the Priestly Newsletter Book II
and other newsletters.
Here are a few letters that we received
in response to Father Carter's
Priestly Newsletter Book 2.

March 26, 2002

From the Vatican

Dear Mr. Weickert,

The Holy Father has asked me to thank you for the book which
you sent to him at the request of the Reverend Edward J. Carter, S.J. He
very much appreciates the sentiments which prompted this presentation.

His Holiness will remember Father Carter in his prayers.
Invoking upon him joy and peace in our Lord Jesus Christ, he cordially
imparts his Apostolic Blessing.

Sincerely yours,

_____________

May 2002

Dear Ones in Christ,

Peace and Health to you all.

I am happy to assure you all that I have
received the precious books that you have so generously sent to
us. I have distributed to the priests of ____ diocese free
of charge. I only ask them to thank you all and offer a Mass
on every First Friday of the month. The only thing we can return
you.

I pray to the good Lord to love, bless and
reward you all for your awful charity, generosity and fraternal
solidarity.

I am a retired bishop now. But I still go
around to see my old and new catholics. From 18 to 28 of April,
I went to ____ and ____ borders to baptize and confirm. The
four priests baptized about 600 persons while I confirmed about
450 persons. There are many more ___ pagan villages want to
become catholics. Please pray for them and for me too. Thank you.

With prayerful wishes and God bless you
and your wonderful works for the greater glory of God and
salvation of souls.

Yours in our Lord and Lady,

Bishop _________

---

April 25, 2002
Dear Fr. John,
Thank you very much for your kind letters dated April 7 and 16 last together with the many enclosures concerning initiatives started by Fr. Edward J. Carter.

I am pleased to inform you that the devotion to the Sacred Heart of Jesus and Immaculate Heart of Mary is widespread in this Archdiocese, as also the Divine Mercy devotion. In fact, our Archdiocese has been solemnly consecrated to the Immaculate Heart of Mary on August 15, 1997, Feast of Our Lady's Assumption and the 50th Anniversary of _____'s independence. This consecration is renewed every year in all our parishes. I do it officially in our Cathedral. Besides, all families are encouraged to consecrate themselves to the Sacred Heart of Jesus, and this year we are going to make a special drive so that the image of the Sacred Heart can be enthroned in those homes where it is still not done in our Archdiocese.

It might interest you to know that in the 80 of the 113 parishes in this Archdiocese, we have daily adoration to the Blessed Sacrament from early morning till late in the evening. The practice of having all night adoration in parishes once a month is growing steadily.

I was deeply impressed by the photographs you sent me of the image of Our Blessed Mother in the Church of Our Lady of Clearwater. It is touching to note the tender love and concern of our Heavenly Queen.

I recommend the Archdiocese of _____ and my pastoral ministry to your special prayers. Thank you very much in anticipation. Rest assured of a regular memento at Holy Mass.
With cordial regards and sincere good wishes, I remain

Yours fraternally in Corde Mariae Cardinal _________

---

Dear Father Carter,

For years I have received Shepherds of Christ Newsletter; I do not know who put me on your mailing list, but I'm grateful to you both. Since I first began to receive the newsletter I have been assigned as the Director of Formation Advising for the Pontifical North American College in Rome.

I would like to know if it would be possible to make a bulk order so that our seminarians could benefit from the newsletter as well. I will make sure they are distributed to our seminarians. At present we have about 200 seminarians and student priests on our campus, all eager for good spiritual reading!

Please let me know if we can make an arrangement for the delivery of the newsletter here at the college.

Please keep our faculty and seminarians in your prayers.

Sincerely yours in Christ,

Rev. _______
Pontifical North American College

---



April 29, 2002
USA

Dear Mr. Weickert;

Thank you for sending the books and materials by Father Edward Carter. He was a great apostle of priestly spirituality and his voice is sorely needed today.

Sincerely yours,

Cardinal ___________

---

23 May 2002

Dear Mr. Weickert,

Thank you very much for the copy of Father Edward J. Carter, S.J.'s book, Shepherds of Christ, Spirituality Newsletters 2, which arrived here in Rome recently. Thank you also for your own letter of march 24th in which you offer a wonderful overview of the mission of Shepherds of Christ Ministries. Certainly the publication and distribution of the newsletters must represent a most satisfying aspect of your commitment.

With prayers and best wishes to you, Mr. Weickert, and to all who are a part of the Shepherds of Christ Ministries family, I am,

Sincerely in Our Lord,

________________

Superior of a very large order in the world
From Rome, Italy

---

June 11, 2002

Dear Mr. Weickert:

His Eminence __________ has asked me to thank you for having kindly sent him a copy of the book Shepherds of Christ by Father Edward J. Carter, S.J.

The Cardinal takes this occasion to encourage you in your work of supporting the spiritual life of priests and conveys his prayer best wishes.

With kind regards, I remain
Sincerely yours in Christ

Personal Secretary

---

Office of the Cardinal

May 1, 2002

Dear Mr. Weickert:

On behalf of His Eminence, I thank you most sincerely for
your letter of April 7, 2002 and for the materials you enclosed written
by the last Reverend Edward J. Carter, S.J.

Shepherds of Christ Ministries, founded by Father Carter and
now under your leadership, fulfills an important role in the Church:
praying for our priests and encouraging the prayer life of priests. The
devotion of Shepherds of Christ Ministries and Father Carter to the
Hearts of Jesus and Mary is surely an efficacious means to the
sanctification of the whole world. Please remember the priests of the
Archdiocese of _________ in your prayers.

With the assurance of remembrance in His Eminence's
Masses and prayers for the success of your work on behalf of priests
and for the repose of Father Carter's soul, may I remain

Sincerely,

__________

Rev. Monsg. __________
Secretary to the Cardinal

---

India

25 July 2002

Dear John Weickert, President

Loving greetings to you from Bishop _____.

Received your kind letter and the parcel of Newsletter Book II specially sent for me. Thank you for the same. Previously I had been receiving the Newsletter for my priests in the diocese. I am at the receipt of the red Associates Prayer Manual (prayer for priests) too. I will be happy with you kind help, to translate these books of course with the Imprimatur into our _____ language, which is known as the Italian of the East, so that the books may reach to every corner of this region and thus people making use of the books pray for the priests. I too feel that all must pray for the priests and for his holiness.

I would be happy to join with the mission of Fr. Edward J. Carter. In the meantime you please send me another set of 100 books II for my religious sisters and brothers in the region.

Assuring my prayers and blessings for your prayer mission, I remain.

Yours in the Lord,

+ ________

---

To: info@shepherds-of-christ.org
Sent: Monday, August 05, 2002 7:41 AM
Subject: Letter for Mr. John Weickert from Bishop_____

Dear Mr. Weickert,

I am in receipt of your letter dated 13.5.2002 which seems to have reached me very late, indeed, just a few days ago.

I would like to say the following:

1. I was very said to learn of the death of Fr. Edward Carter. He died
in the year 2000 but I had not realized this till I got your letter. I think
Fr. Carter was an extraordinary man, doing an extraordinary work. I
am so glad that you and others continue this inspiring ministry.

2. Over the past few years, I have been the recipient of many
kindnesses from your organization which I wish to acknowledge
with warm thanks and appreciation.

3. I feel sorry that, for various reasons, I can do little to help financially.
However, if I can offer some masses (about 15) for the intentions
for your organization for which stipends may be available at your
end and which could be used as a contribution to your finances, I
would do this with great joy. Please letme know if this helps.

Please convey my warmest good wishes and thanks to all the members of your organization. May Lord continue to use Fr. Carter, in his newfound union with Him to renew the priesthood across the entire world.

Gratefully,

+ Auxiliary Bishop ______

Dear Father Ed,

Finally, finally I have someone who can
assist you with an Italian version of Shepherds of
Christ newsletter. He is a 3rd year seminarian from
Florida named _______. You can write to
him at this address — he will be back from vacation
in September.

The newsletter continues to improve — our men
love it. Many thanks to you for all your efforts.

God love you.

North American College
February 7, 2003 message continues
Jesus speaks: I ask for a picture machine —
I ask for the Spanish materials with the
Imprimatur be readily available.
Please have First Communion little
pictures, rosaries, little coloring
books available.
I desire My Song books be printed
small size with white coated cover
and also large size.
First Communion gifts must be organized.
Order another set of red and crystal rosaries.
Little pictures should be made available for
communicants
Blessed Sacrament, Eucharist exposed,
Fr. Mike's hands, little frames for
children's picture making 1st communion —
little books, these will be directed by Me
little Mass books
I want My little ones to want to go to Holy Communion.

Married Couples Ministry
Questions for Married Couples
Q: How do I feel we can build each other up when we are tired and weary?

Q: How do I feel that my time spent in writing letters to you and to Jesus helps me express my love that would not be expressed or even reflected on if I didn't stop and take the time to write from my heart?

Q: How do you feel we can better serve God and promote loving union with one another by each of us spending one hour alone with Jesus every day?

Q: How do you feel we can pray and play more in our relationship?

Jesus means that there should be relaxation and time spent in doing fun things together (i.e., a drive on a beautiful sunlit day in a wooded area, a game of Scrabble, etc.)

Q: How do I feel we can help spread Mary's message to the children?

Q: How do you feel I can tell you more often of my love?

Q: How do you feel we can be more like Christ by observing the lines of authority set down by Christ?

Q: How do I feel suffering in our relationship has led us to greater life?

Q: How do I feel we can find time everyday to share our feelings?

Q: How often can we go to Mass together each week? How does it make me feel to go to Mass with you?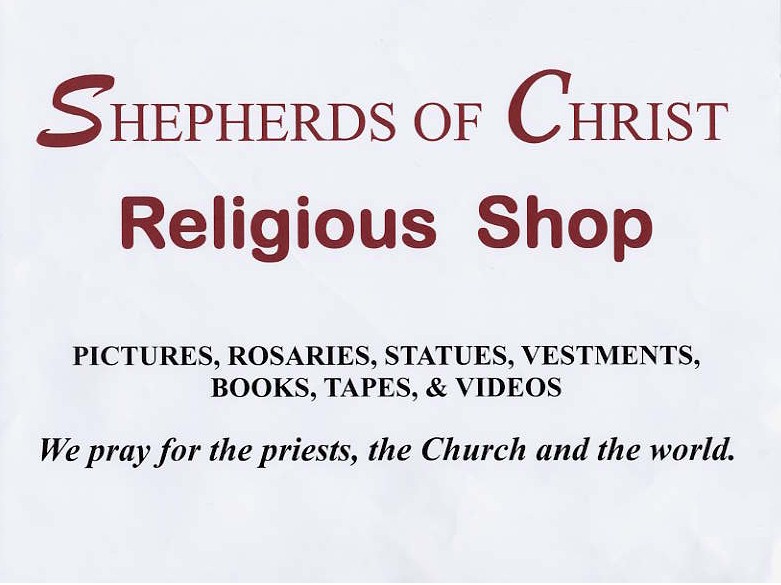 Our new Cincinnati Store
is open.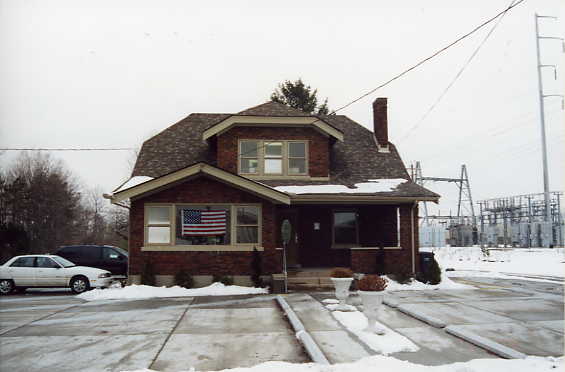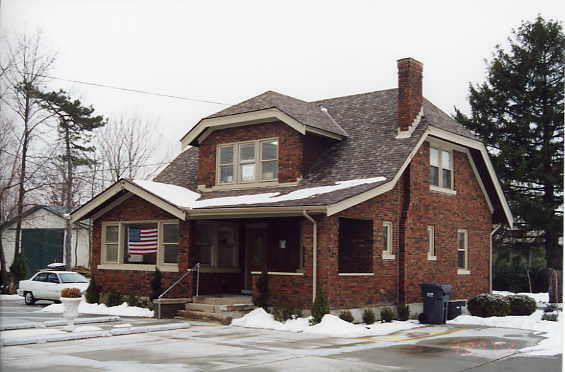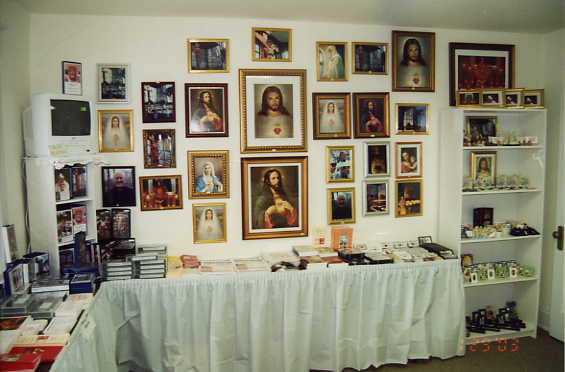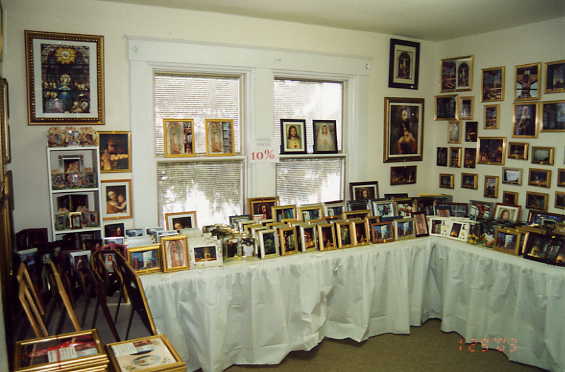 9859 Rt. 42
about 1 mile north of 275
open 10am to 5pm
The Shepherds of Christ
radio is awesome.
Go to the homepage and click.
You can listen while you are doing
many things and the
Blue Book readings and the
messages of Father Carter,
Newsletters and prayers,
will keep you very focused on God,
will help reveal to you some of
the tactics of satan,
and help you to be happy.
Listen as you see Mary on the building.
It is a real gift from God.
Here is the schedule for our web radio
February
8, 2003.
4:00 a.m. - Mass

4:37 a.m. - Valentine disc on Intimacy

5:55 a.m. - Songs from Jesus

6:20 a.m. - 6:20 prayers led by Father Carter
Holy Spirit Novena
Shepherds of Christ Prayer Manual
Rosary

7:24 a.m. - Blue Book Reading
from January 19, 2003 in Texas

9:25 a.m. - Grace by Father Carter
read by Father Mike Paraniuk

10:33 a.m. - Mary's Message

11:30 a.m. - Messages and Songs
October 24, 1995

12:32 p.m. - Live Rosary from January 13, 1997

2:00 p.m. - Newsletter 2000 Issue 1
read by Father Carter

3:22 p.m. - Songs from Jesus

4:00 p.m. - Mass

4:37 p.m. - Valentine disc on Intimacy

5:55 p.m. - Songs from Jesus

6:20 a.m. - 6:20 prayers led by Father Carter
Holy Spirit Novena
Shepherds of Christ Prayer Manual
Rosary

7:24 p.m. - Blue Book Reading
from January 19, 2003 in Texas

9:25 p.m. - Grace by Father Carter
read by Father Mike Paraniuk

10:33 p.m. - Mary's Message

11:30 p.m. - Messages and Songs
October 24, 1995

12:32 a.m. - Live Rosary from January 13, 1997

2:00 a.m. - Newsletter 2000 Issue 1
read by Father Carter

3:22 a.m. - Songs from Jesus

4:00 a.m. - Mass
---
---
---

Copyright © 200

3 Shepherds of Christ.
Rights for non-commercial reproduction granted:
May be copied in its entirety, but neither re-typed nor edited.
Translations are welcome but they must be reviewed for moral and
theological accuracy by a source approved by Shepherds of Christ Ministries
before any distribution takes place. Please contact us for more information.
All scripture quotes are from the New Jerusalem Bible, July 1990, published by Doubleday.
Revised: February 7, 2003
URL: http://www.sofc.org
Contact Information for Shepherds of Christ
Email: info@SofC.org
---
Shepherds of Christ Ministries
P.O. Box 193
Morrow, Ohio 45152-0193

Telephone: (toll free) 1-888-211-3041 or (513) 932-4451
FAX: (513) 932-6791