Mary has requested that the daily message be given each day to the world. It is read nightly at the prayer service from her Image Building in Clearwater, Florida, U.S.A. This is according to her request. All attempts will be made to publish this daily message to the world at 11 p.m. Eastern time, U.S.A.

---

We acknowledge that the final authority regarding these messages rests with the Holy See of Rome.

---
---
A Prayer for Intimacy with the Lamb, the Bridegroom of the Soul

Oh Lamb of God, Who take away the sins of the world, come and act on my soul most intimately. I surrender myself, as I ask for the grace to let go, to just be as I exist in You and You act most intimately on my soul. You are the Initiator. I am the soul waiting Your favors as You act in me. I love You. I adore You. I worship You. Come and possess my soul with Your Divine Grace, as I experience You most intimately.
---
Messenger: Include Our Lady of the Holy Spirit Center in 6:20 prayers.
---
Psalm 51: 12, 14
Give me back the joy of your salvation,
sustain in me a generous spirit.

Deliver me from bloodshed, God, God of my salvation,
and my tongue will acclaim your saving justice.
---
Jesus speaks: I love you, I love you, I love you, I love you so much. I died for you.
The years go by with such swiftness and then it has ended. Do you take your anger to the grave, did your anger put you in the grave? The body is affected by the peace of the soul.
In alcoholic families many times there is much anger, a simple thing is a trigger for anger in another and the person explodes. Is it the child that failed to take out the garbage because they simply forgot, or is it generations of anger built up in one who numbs their feelings with alcohol? Anger is stored up.
In the reign of the Sacred Heart men will willingly serve Me. If you follow the lines of authority, but build up anger and resentment, at some point something may trigger that anger inside and it comes rushing out like "hungry dogs in the basement."
Anger must be expressed so that it does not damage others. Writing about your anger to Me, running, crying to Me will help release the built-up anger inside. You must be in touch with what is inside you, know yourself, analyze a situation when you are feeling angry.
It is justified to be upset at the murdering of babies in the womb, it is wrong for you to hurt innocent others because of your upsetment and anger. Many things are out of your control. You must pray for My help, I am the Almighty God. Many people eat, drink, do something to ease the pain when they feel pressed on by others, when they are angry.
For peace in your heart, you must follow the lines of authority. You must obey My law. This is given in the 10 Commandments, the word and My Church. Because others may interpret the word incorrectly, your teachers may not tell you what is right. Individuals run the Church, the Pope is the head. The sacred doctrines of the Church are true. An individual priest may wrongfully tell you that sex before marriage is acceptable. Persons in authority must be as accurate as possible in presenting the truth. They must follow the Pope, and live according to the Commandments and My word. The Commandments and My word do not change.
When you are beginning to feel angry, do not let it go on others. Your job is to build up the body. If you try to obey God's will, but are resentful, if you try to obey authority, but store up resentment, this will come out later and perhaps tear your family and organization apart.
All must get in touch with hidden anger. Think of a box of rubber bands packed full. If you remove the lid, they come out.
How great is the force behind your anger?
Have you built up hidden resentment as you try to build up your family and be nice and loving, and then every four or five days you explode because you did so much making everyone else happy that you stored up anger because you did not take care of yourself?
My men, you must live by the Father's will. You must respect authority and pray authority is true to God's will.
You must not direct your anger at others.
Remember the story: A man is hollered at while at work by an angry boss, he comes home and takes it out on his wife, she takes it out on the child, the child kicks the dog.
Do you spray your anger on others and make them pay for your hidden anger?
Anger is like a "pressure cooker", it builds up inside. If you release some anger on others and for a few days you are all right, then about 4 or 5 days later it builds up and you release your anger on your brothers, you are tearing down the body you are trying to build up by all your service and sacrifices. You must get in touch with deep anger and not store up resentment.
You must be pure

4 days later:

This cycle keeps repeating.
Releasing anger when the pot is full.
Being nice for a while.
Anger builds --
Releasing anger when the pot is full.
You must get rid of the hidden anger within. Writing helps, writing to Me. Read My Blue Books. Go to Mass, pray for healing.
Pray at 6:20 p.m. on Tuesdays for spiritual healing as I have directed.
There are the remains in cemeteries of lots of people who were angry all their lives.
---
Deuteronomy 30:15-20
'Look, today I am offering you life and prosperity, death and disaster. If you obey the commandments of Yahweh your God, which I am laying down for you today, if you love Yahweh your God and follow his ways, if you keep his commandments, his laws and his customs, you will live and grow numerous, and Yahweh your God will bless you in the country which you are about to enter and make your own. But if your heart turns away, if you refuse to listen, if you let yourself be drawn into worshipping other gods and serving them, I tell you today, you will most certainly perish; you will not live for long in the country which you are crossing the Jordan to enter and possess. Today, I call heaven and earth to witness against you: I am offering you life or death, blessing or curse. Choose life, then, so that you and your descendendants may live, in the love of Yahweh your God, obeying his voice, holding fast to him; for in this your life consists, and on this depends the length of time that you stay in the country which Yahweh swore to your ancestors Abraham, Isaac and Jacob that he would give them.'
---
Jesus speaks: This Lent look inside, purify your hearts.
Pray for healing.
Build up the body.
Die to the wrongful self.
Die to the ways that are not like Me.
Pray the prayers I give you: Morning Offering, Prayer for Union with Jesus, Holy Spirit Novena, Prayer Before the Holy Sacrifice of the Mass, Shepherds of Christ prayer manual prayers daily. Attend Mass, go to the Eucharist, sit before the tabernacle, when needed take 3 hours of healing before the tabernacle. Leaders in Shepherds of Christ always pray the Leaders Prayer. Pray especially at 6:20 p.m. on Tuesdays for healing as I have directed you.
I am the Divine Healer.
Come to Me. I am truly present in the Eucharist.
The path is before you.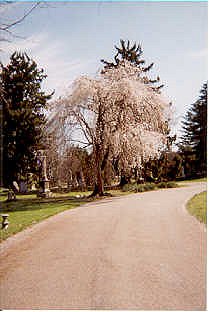 Jesus speaks: The world is full of cemeteries. Go to the cemetery and think of all the unforgiveness in your heart. Write about your anger and forgive.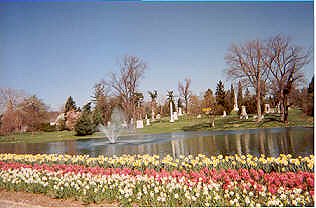 Jesus speaks: I give you a new beginning.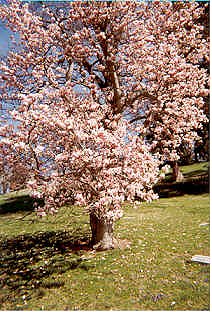 Jesus speaks: Every spring the trees flower and there is new growth.
Do you not see the signs I give you in nature? They flower and fade, the seasons come and go. There is new growth, the old dies off.
I give you eternal life.
I am the Redeemer, I am Jesus, the Resurrected Lord. I rose from the dead.


Jesus speaks: What is in your heart that you must let go of?
Forgive your dad and mom for all the unmet needs.
Forgive all your teachers, they were imperfect human persons.
All human persons that lived are imperfect except the Virgin Mary.
You must forgive and love.
You were created in My image and likeness.
You must die to the false self.
Die to the ways that are not like your God.
Proclaim a fast, let go of hate and anger and build up the body with your love.
You are in training. You are learning to be like your God. That is why you are here, to grow in this image and likeness of God.
You will fly the more you give yourselves to Me.
(coming soon: photo of E. with birds)
Let go of all that old baggage --
Surrender, pray for healing, LOVE. My men, you must love.
I am God. Follow the Good Shepherd. I am the Way, the Truth, the Life.
He who follows Me will have eternal life.
Lent is a time to die to these imperfect ways, it isn't primarily the candy you give up, it is how you die to the imperfect ways inside, so that on Easter you will be a pure white soul before your God.
I came forth from the tomb Victorious. The more you die to your selfish ways, the more you will become holy, likened to Me. Sound the trumpet, sound the gong, I am God, I have visited My people and I remain with you today in the Eucharist. Set the captives free. I died that you would have a sharing in My life.
Reference today's readings at Mass. Isaiah 58:9-14. Psalm 86:1-2, 3-4, 5-6
---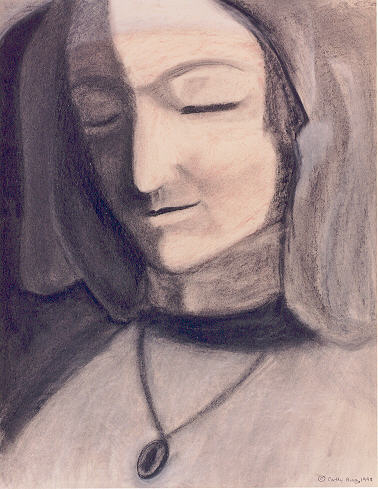 Mary's Message from the Rosary of August 27, 1996
Mary speaks:
I stood beneath the cross of my Son, and my Heart was in such pain for I saw Him before my eyes. I saw Him covered with blood. I saw Him die. My Heart, my children, my Heart to watch my Son, but my Heart, my Heart, how I suffered for my little children of the world that give in to this world and give up the love of my Son. O my little children of light, I give you this message. Carry this light into the darkness for your Mother Mary, for I stood beneath the cross and I cried. I cried for the little ones. I cried for the young ones, the ones that do not care and will lose their souls. How do I make you see for you will not listen to me? What can I do? I come. I appear. I beg. I plead. I give you these gifts from my Son, and you reject me. I do not deliver messages very often anymore for I have been ignored. The message is the same. You do not read the messages I have given to you. Please help me. Help the little children. I appear. I appear. I appear, and I am ignored. I stood beneath the cross, and I cried. I cried, and my Heart was in such anguish for my little children, for I am searching for them this day as I searched for the Child Jesus. Please, please help me. I cannot hold back the hand of my Son any longer. I am Mary, your Mother. I ask you to help my children. You are my children of light.

Song: O Lady of Light, shining so bright, be with us this day, guiding our way, O Lady, O Lady of Light.

Mary speaks: I appear to you as Our Mother of Sorrows.

(End of Mary's Message)
---
MY VALENTINE FOR JESUS AND MARY
AND THE WORLD

I give my heart to
You Jesus and Mary on this day
February 14, 2000.
I promise to help spread the devotion to
the Hearts of Jesus and Mary.
---
Question for all who are spouses of the Lamb:
Q: How do I feel I can better serve God by willingly serving Him as my Spouse and doing all deeds I do for Him with love to please Him?
---
Question for married couples and others in intimate relationships:
Q: How can I serve Jesus as my Spouse by being more gentle and understanding with you?
---
---
---
Copyright © 2000 Shepherds of Christ.
Rights for non-commercial reproduction granted:
May be copied in its entirety, but neither re-typed nor edited.
Translations are welcome but they must be reviewed for moral and theological accuracy by a source approved by Shepherds of Christ Ministries before any distribution takes place. Please contact us for more information.
All scripture quotes are from the New Jerusalem Bible, July 1990, published by Doubleday.
Revised: March 11, 2000
URL: http://www.SofC.org
Contact Information for Shepherds of Christ
Email: info@SofC.org
---
Shepherds of Christ Ministries
PO Box 193
Morrow, Ohio 45152-0193

Telephone: (toll free) 1-888-211-3041 or (513) 932-4451
FAX: (513) 932-6791