Mary has requested that the daily message be given each day to the world. It is read nightly at the prayer service from her Image Building in Clearwater, Florida, U.S.A. This is according to her request. All attempts will be made to publish this daily message to the world at 11 p.m. Eastern time, U.S.A.


---

We acknowledge that the final authority regarding these messages rests
with the Holy See of Rome.

---
March 16, 2003
March 17th Holy Spirit Novena
Scripture selection is Day 6 Period I.
The Novena Rosary Mystery
for March 17th is Sorrowful.
Jesus speaks: My grace is sufficient for you.
My beloved, how dearly I love you and long
for you to come to Me in the Eucharist.
Messenger: He is the Divine God, He gives Himself
to me in the Holy Eucharist.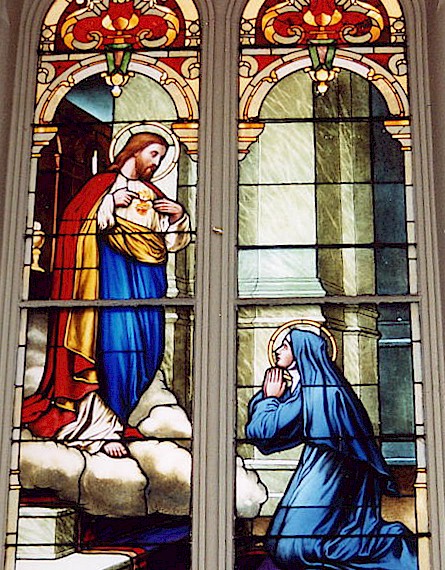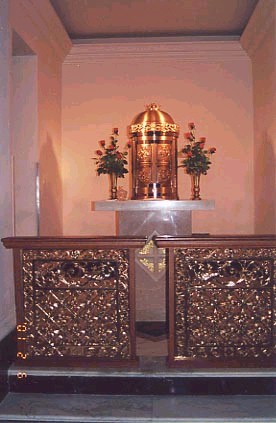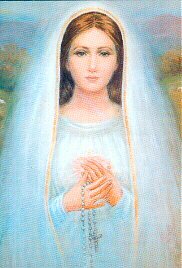 A Prayer for Intimacy with the Lamb
the Bridegroom of the soul

Oh Lamb of God, Who take away the sins of the world, come and act on my soul most intimately. I surrender myself, as I ask for the grace to let go, to just be as I exist in You and You act most intimately on my soul. You are the Initiator. I am the soul waiting Your favors as You act in me. I love You. I adore You. I worship You. Come and possess my soul with Your Divine Grace, as I experience You most intimately.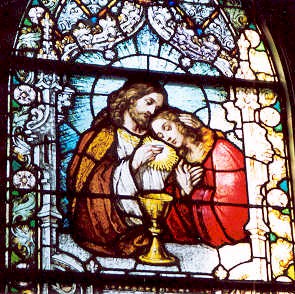 March 16, 2003 message continues
Messenger: Oh Jesus if I could stay here and be with
you ——
This is my delight —
God calls us to do His work —
We please Him — when we do His work,
when we do His will.
My beloved —
the Sacred Heart —
He opens His arms wide to caress us.
He takes us to Himself.
He wants us to dwell in His
Sacred Heart —
burning and on fire for love
of us.
When I go to the Eucharist,
I am filled with such a
grace sometimes, very frequently,
I cry — because He floods
my soul with special graces —
I just keep telling Him how much
I love Him, that is all I can do and
I am so happy to be filled with
His loving embrace,
to have My Divine God inside
of me in this special way —
Jesus is the bridegroom of my soul —
I cannot even express what it is
like —
He acts on my soul —
I am the soul waiting His favor —
I unite so deeply to the Divine
God.
My heart is on fire for love of
Him —
but He is the initiator —
I am the soul waiting His
favor.
God is light and
in Him there is no darkness —
He is our beloved —
He is with us at all times —
He wants us to be united to Him.
The devil can tell us negative things
in our minds —
we cannot listen — God wants
us to love ourselves —
We were created by God —
We are very special
Fr. Carter always stressed the three loves
1) love of God
2) love of others
3) love of ourselves
We need to do all three,
God wants us to know how much
He loves us —
God wants us to know how special
we are — Divinely Created
Oh Savior — why do we give into
the tricks of satan, when God
wants us to accept our suffering,
and joy and live in the
moment, every moment for Him.
Death — Resurrection
joy, peace, love
Real happiness is found in Him.
The Second Blue Book is so important
because it teaches us a lesson
of surrender.
Filled with the letters of burning love from
Jesus God teaches us a lesson of
surrender.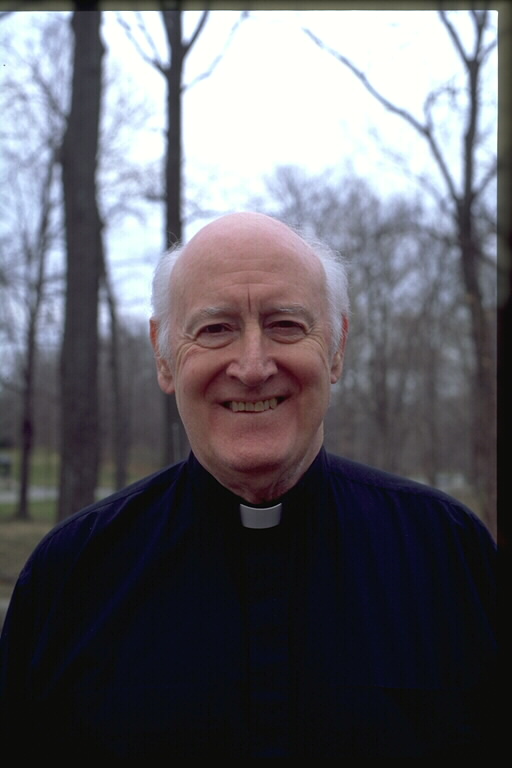 Messenger: Fr. Carter said this — (when referring to Blue Book II)
the book is a book to teach
us about surrender.

Fr. Carter said, I know you are
supposed to read it a letter
at a time, but I got so much
out of it discerning it —
reading it from cover to cover.

He said he hung on every word
because there is so much
theology in every sentence
of the Blue Books.

He discerned them and all my
books this way.
He had to have total silence.
He put his palms up in prayer
and prayed to the Holy Spirit.

He wouldn't let the slightest
noise while he was discerning.

He discerned the Message books
1, 2, 3, 4, 5 four times —
all messages were discerned like this —
two times before the 6:20
prayers, after they were
typed then corrected if anything
was typed wrong than he did it a final time.

The writings of Daily Messages give
deep insight into many
mysteries, religious
community life —
discussions of Mary and her
role — the Mass and so
many other topics.

Fr. Carter said that Our Lord told him
the Blue Books were as much
his as mine.

He supported and spread the Blue Books,
Jesus' letters of love.

We need your prayers for the mailing.

Pray for grace for the priest receiving
the mailing.

We need funds.

We need volunteers.

Pray we get all the pieces of the mailing.

Pray for the postage and the post offices and Joe Lee.

PRAY FOR THE

NEEDED FUNDS ——

Pray for all involved —

Pray we can get it out by Easter and for the
priests receiving it.

Fr. Carter said he was first told by Jesus
Holy Saturday 1994 he would get
public messages for the world.
---
---
---

Copyright © 200

3 Shepherds of Christ.
Rights for non-commercial reproduction granted:
May be copied in its entirety, but neither re-typed nor edited.
Translations are welcome but they must be reviewed for moral and
theological accuracy by a source approved by Shepherds of Christ Ministries
before any distribution takes place. Please contact us for more information.
All scripture quotes are from the New Jerusalem Bible, July 1990, published by Doubleday.
Revised: March 16, 2003
URL: http://www.sofc.org
Contact Information for Shepherds of Christ
Email: info@SofC.org
---
Shepherds of Christ Ministries
P.O. Box 193
Morrow, Ohio 45152-0193

Telephone: (toll free) 1-888-211-3041 or (513) 932-4451
FAX: (513) 932-6791