Shepherds of Christ
Daily Writing
April 12, 2009 - Resurrection of the Lord
April 13th Holy Spirit Novena
Scripture selection is Day 2 Period II.

The Novena Rosary Mysteries
for April 13th are Joyful.
China Retreat

Mass 11:00 a.m. April 13th
The church needs to have the stucco replaced

and also the community building.

It is about $38,000 to repair it.

People pray in the church 24 hours a day.

We have prayed in there for 11 years.

The archdiocese gave the church to us

for this purpose for a small price.

Can you help us?




Available for $10.00 plus postage

1-888-211-3041
Given April 11, 2009 - Holy Saturday
John 1: 1-5
In the beginning was the Word:
the Word was with God
and the Word was God.
He was with God in the beginning.
Through him all things came into being,
not one thing came into being
except through him.
What has come into being in him was life,
life that was the light of men;
and light shines in darkness,
and darkness could not overpower it.
The greatest story ever told
Jesus Christ, the Son of God took flesh
JESUS DIED FOR US
JESUS IS RISEN
April 12, 2009
HAPPY EASTER

REJOICE !!!


THANK YOU GOD !!!!
FOR BAPTISM-THIS SHARING IN YOUR LIFE
THANKS FOR THE EUCHARIST BY WHICH YOU FEED THIS LIFE

THANK YOU FOR DYING FOR US
THANK YOU FOR THE SACRAMENTS
THANK YOU FOR THE PRIEST, THE CHURCH AND THE WORLD

THANK YOU JESUS FOR LOVING US SO MUCH TO DIE AND RISE FOR US

WE LOVE YOU GOD
THIS IS THE DAY TO CELEBRATE VICTORY
HE HAS RISEN
OH GOD THANK YOU FOR THE WORD
OH GOD HOW RICHLY BLESSED ARE WE
YOU LOVE US SO MUCH

THANK YOU GOD FOR THE SHEPHERDS OF CHRIST MOVEMENT-

THANK YOU GOD FOR THIS GREAT GIFT — YOU, My dear friend _______ (Suzie Q) - YOUR LIFE AS YOU LIVE, TO CARRY THE LIFE OF RESURRECTION TO OTHERS
AND TO LIVE THE LIFE OF RESURRECTION IN THIS TROUBLED WORLD

HE IS ALIVE AND HE LIVES IN OUR GRACED BAPTIZED SOUL

FATHER, SON AND HOLY SPIRIT DWELL IN OUR GRACED BAPTIZED SOUL

ALLELUIA-REJOICE!!!

JESUS IS TRULY PRESENT AND IN THE EUCHARIST

THE CHURCH IS THE FOUNTAIN OF HIS LIFE

ALLELUIA

JESUS HAS RISEN FROM THE DEAD LET US REJOICE AND BE GLAD
HE HAS RISEN TO BRING US NEW LIFE

THANK OUR GOD WITH SONGS OF JOY AND THANKSGIVING
WE LOVE AND THANK YOU GOD
WE LOVE THOSE YOU HAVE PUT IN OUR LIVES
LET US REJOICE-FOREVER
GOD LOVES US SO MUCH!!!

LOVE AND HAPPY EASTER
HE HAS RISEN, ALLELUIA AMEN

LET'S PRAY UNITED AS MEMBERS OF THE MYSTICAL BODY OF CHRIST FOR THIS TROUBLED WORLD
AND BELIEVE !!!!
THE VICTORY HAS BEEN WON
GOD IS ALL POWERFUL
ALLELUIA
LET US PRAISE AND WORSHIP, LOVE AND THANK OUR GOD

HAPPY EASTER
RITA

April 11, 2009 - Holy Saturday continues
Song: A Song from Jesus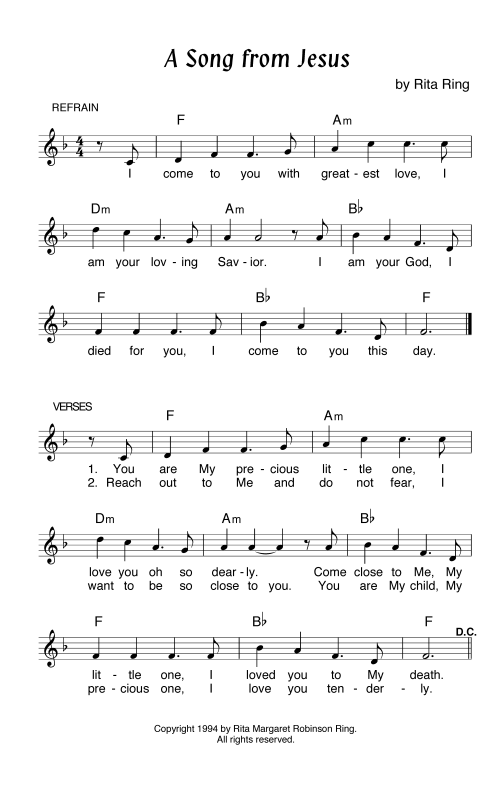 The miracle of the star above —
Ponder this — the star that shown above
the stable of Bethlehem
The Kings came from the lands to
worship Him —
Led to the King of Kings —
the King of heaven and earth —
Our role in the Shepherds of Christ to help to bring
about the Reign of the Sacred Heart and
triumph of Mary's Immaculate Heart —
There was the murder of babies by the
order of another king after
Christ came
The babies are murdered on this earth this
day — we must help to bring about
the Reign of Jesus' Sacred Heart
and triumph of Mary's Immaculate Heart —
Women cried for the murder of their babies
after Christ's entry on
this earth —
Today women murder their own babies
on this earth —
Isaiah 49: 15-16
Can a woman forget her baby at the breast,
feel no pity for the child she has borne?
Even if these were to forget,
I shall not forget you.
Look, I have engraved you
on the palms of my hands,
your ramparts are ever before me.
Fighting among men
Disorder
Disobedience
Seeking of Power
Ramses at the time of Moses wanted
to be highest power — disobeyed
Moses
The angel of death killed the
babies
Those whose door posts were marked with
blood were spared —
Power struggle — all through history
Men wanting to be equal to God
Adam and Eve - didn't obey God
Men put Jesus, the King of Kings,
to death —
Joseph took Jesus as a baby away
from the slaughter
Jesus had to accomplish His work —
Jesus was 33 years old when He died
What did Jesus do during His private
life on earth?
Jesus was in the temple at age 12
we know
God is in control
God has all the power
God gives us a free will —
John the Baptist prepared the way —
John the Baptist said
"He must increase —
I must decrease"
God tells us to spread the Good News —
Jesus paid for our sins
He paid a great price
Romans 6: 3-11
You cannot have forgotten that all of us, when we were baptised into Christ Jesus, were baptised into his death. So by our baptism into his death we were buried with him, so that as Christ was raised from the dead by the Father's glorious power, we too should begin living a new life. If we have been joined to him by dying a death like his, so we shall be by a resurrection like his; realising that our former self was crucified with him, so that the self which belonged to sin should be destroyed and we should be freed from the slavery of sin. Someone who has died, of course, no longer has to answer for sin.

But we believe that, if we died with Christ, then we shall live with him too. We know that Christ has been raised from the dead and will never die again. Death has no power over him any more. For by dying, he is dead to sin once and for all, and now the life that he lives is life with God. In the same way, you must see yourselves as being dead to sin but alive for God in Christ Jesus.
We see Moses lifted his staff and the
Red Sea was divided
The evil men were consumed —
This Old Testament reading — prefigures baptism
Through the pierced Heart of Jesus —
the Church was born
Water for baptism
Blood for the Eucharist —
God gives us this sharing in His life
in baptism
God: Father, Son and Holy Spirit live in
the graced, baptized soul —
God dwells in us
Now we must spread the Consecration
of the 2 Hearts of Greatest love —
We are to prepare for the Reign of the
Sacred Heart and triumph of Mary's
Immaculate Heart
John 18: 33-40
So Pilate went back into the Praetorium and called Jesus to him and asked him, 'Are you the king of the Jews?' Jesus replied, 'Do you ask this of your own accord, or have others said it to you about me?' Pilate answered, 'Am I a Jew? It is your own people and the chief priests who have handed you over to me: what have you done?' Jesus replied, 'Mine is not a kingdom of this world; if my kingdom were of this world, my men would have fought to prevent my being surrendered to the Jews. As it is, my kingdom does not belong here.' Pilate said, 'So, then you are a king?' Jesus answered, 'It is you who say that I am a king. I was born for this, I came into the world for this, to bear witness to the truth; and all who are on the side of truth listen to my voice.' 'Truth?' said Pilate. 'What is that?' And so saying he went out again to the Jews and said, 'I find no case against him. But according to a custom of yours I should release one prisoner at the Passover; would you like me, then, to release for you the king of the Jews?' At this they shouted, 'Not this man,' they said, 'but Barabbas.' Barabbas was a bandit.

John 19: 10-11

Pilate then said to him, 'Are you refusing to speak to me? Surely you know I have power to release you and I have power to crucify you?' Jesus replied, 'You would have no power over me at all if it had not been given you from above; that is why the man who handed me over to you has the greater guilt.'
POWER —
God has all the Power —
The devil wants us to give
into him —
Genesis 4: 6-7
Yahweh asked Cain, 'Why are you angry and downcast? If you are doing right, surely you ought to hold your head high! But if you are not doing right, Sin is crouching at the door hungry to get you. You can still master him.'
We are marked with original sin at
the moment of conception
Baptism takes away original sin, but
we have a wounded human nature
God gives us a sharing in His life
Our knowing and loving capacity is
elevated
God gives us the Church - the
fountain of His life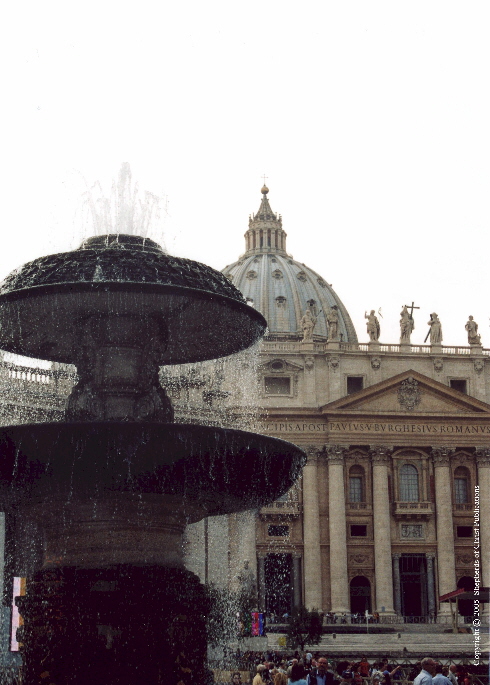 Given April 10, 2009 - Good Friday
To follow Jesus of
Nazareth
To follow means to
go behind —
To not try to lead from
behind —
Do you know Jesus —
really know Jesus —
Jesus came to heal
sinners
Jesus is the light
Jesus is the way, the
truth and the life —
Jesus came to lead men
Jesus died for us
Jesus wants us to go to heaven —
Jesus came

Genesis 1:26-27

God said, 'Let us make man in our own image, in the likeness of ourselves, and let them be masters of the fish of the sea, the birds of heaven, the cattle, all the wild animals and all the creatures that creep along the ground.'

God created man in the image of himself,
in the image of God he created him,
male and female he created them.
Hear oh Israel —
Thou shalt love the
God with all
your heart and all your soul
and all your strength —
You are to love your
neighbor as yourself —
Jesus came to forgive
sinners —
Peter knew Jesus
Peter loved Jesus
Peter sinned — he asked to
be forgiven — He knew Jesus
would forgive Him —
Jesus is love —
Jesus commands us to love Him
and others
A man stepped into a hole and
he stayed there —
We love — it is an act of our
will —
Judas was bewildered — Judas
sinned — He didn't really know
Jesus or His Plan
Judas was lying — kissing
Jesus — He betrayed Jesus —
Judas did evil things —
Sneaky behind Jesus' back —
He sold Jesus for 30 pieces
of silver
Judas sinned, but he
did not ask Jesus to forgive
him — He despaired —
He hung himself —
Peter followed Jesus —
We must follow in the footsteps
of Jesus —
Mary followed Jesus perfectly
Matthew 12: 46-50
He was still speaking to the crowds when suddenly his mother and his brothers were standing outside and were anxious to have a word with him. But to the man who told him this Jesus replied, 'Who is my mother? Who are my brothers?' And stretching out his hand towards his disciples he said, 'Here are my mother and my brothers. Anyone who does the will of my Father in heaven is my brother and sister and mother.'
They released Barabbas —
Jesus they put to death on
a cross —
They beheaded John the
Baptist
Matthew 3: 3
This was the man spoken of by the prophet Isaiah
when he said:

A voice of one that cries in the desert,
'Prepare a way for the Lord,
make his paths straight.'
Jesus did His work —
Jesus followed the Father's Plan
Jesus healed the blind
Jesus healed the lepers
Jesus healed the paralyzed —
The rain comes and we see
the blue sky — the light —
the darkness and we do not believe —
pray for the grace to believe —
men put Jesus, the Son of
God — to death —
Matthew 16: 15-16

'But you,' he said, 'who do you say I am?' Then Simon Peter spoke up and said, 'You are the Christ, the Son of the living God.'

Matthew 16: 18

So I now say to you: You are Peter and on this rock I will build my community. And the gates of the underworld can never overpower it.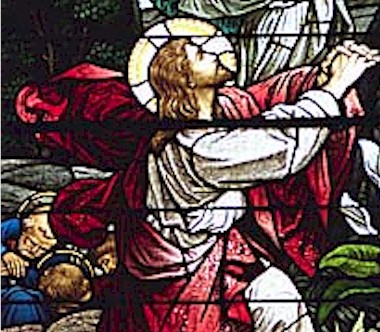 Matthew 16: 19
I will give you the keys of the kingdom of Heaven: whatever you bind on earth will be bound in heaven; whatever you loose on earth will be loosed in heaven.'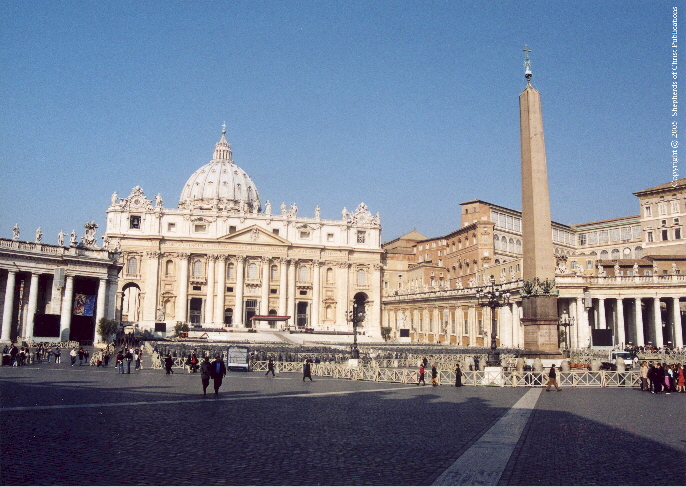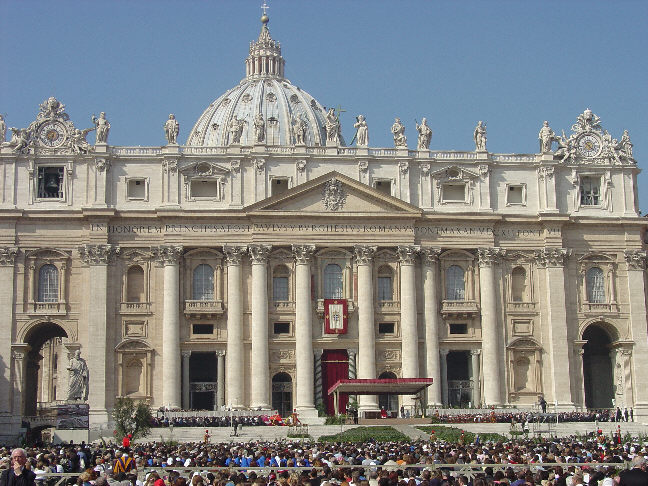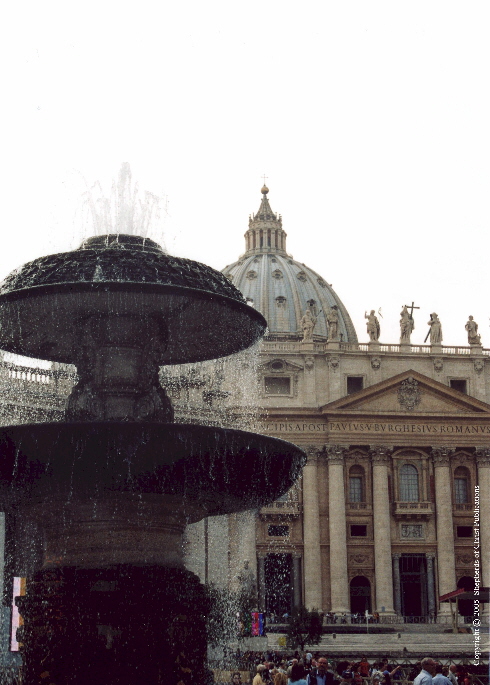 Judas wanted Jesus to follow
him — Judas betrayed
Jesus — Judas sold Jesus
Jesus died and
Jesus rose —
Jesus gives us the Church
Through His pierced Heart —
the Church is born —
Water for Baptism
Blood for the Eucharist
Jesus: Blessed are you persecuted for
My sake, for your reward
will be great in heaven —
R. Disorder to God's Plan
brings suffering —
Great saints like Padre
Pio suffered for souls —
Jesus died — through His
pierced Heart the Church was
born —
The Church is the fountain
of His life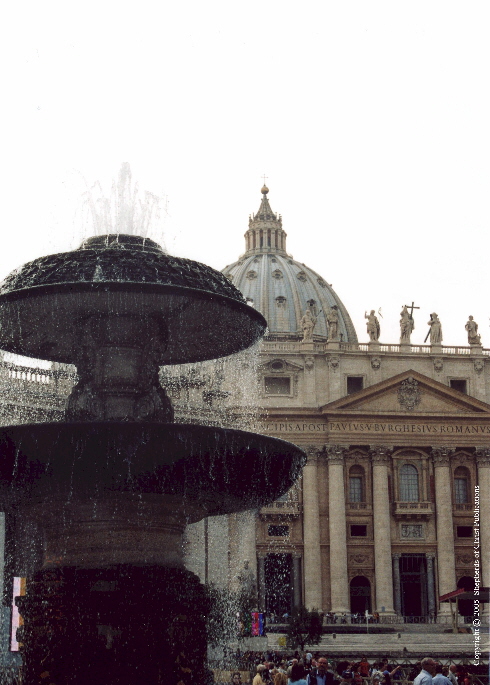 Adam and Eve's sin brought
disorder
Sin is disorder
God wants us to live according
to His Plan
Living according to God is
ORDER
God is 3 Person in one
Supreme Being —
God is unity
Bishop Sheen said to be
disunited is the anti-Christ
God intends us to be one —
God intends us to work in harmony
John 3: 16
For this is how God loved the world:
he gave his only Son,
so that everyone who believes in him
may not perish
but may have eternal life.
God gave Himself for us —
Selflessnes
Being selfish is not being
like God
The Father knows our needs
Pray thus
Our Father
Our Father, Who art in heaven, hallowed be Thy name. Thy kingdom come, Thy will be done on earth as it is in heaven. * Give us this day our daily bread and forgive us our trespasses as we forgive those who trespass against us. And lead us not into temptation but deliver us from evil. Amen.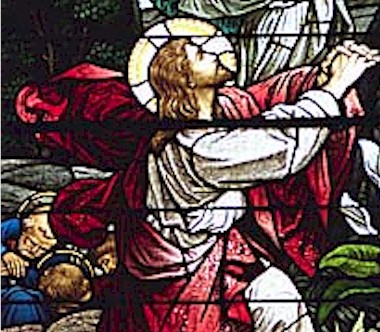 Jesus sweat Blood for our
sins
We must try not to think as
men think, but
see through God's eyes —
know with God's Heart —
act as God acts in us —
Jesus told Peter — the devil
was speaking in him —
when Peter tried to tell
Jesus if He went to Jerusalem
he would be killed —
Peter slept in the garden —
Peter denied Jesus — 3 times
Peter was not beneath the cross —
Peter was a sinner —
But Peter is a saint —
Peter was made head of the
Church
God is with us —
We die to the ways — not likened
to God — to live a greater
life of resurrection —
We bring that life to others —
Jesus rose Lazarus from the dead —
They were afraid in the boat
with the storm while
Jesus was sleeping —
Thinking like men —
Lazarus had a stone —
Jesus waited so they knew
Lazarus was really dead
John 11: 25

Jesus said:

I am the resurrection.
Anyone who believes in me,
even though that person dies, will live,
Jesus said —
John 11: 25-26
I am the resurrection.
Anyone who believes in me,
even though that person dies, will live,
and whoever lives and believes in me
will never die.
Do you believe this?
Jesus rose Lazarus from the
dead —
Jesus rose from the
dead —
Why do we think like men —
let satan tempt us
God gives the priest the power
to forgive sis —
men dead in sin can be
forgiven
What a gift —
Death/Resurrection —
Jesus is truly present —
with us in the Eucharist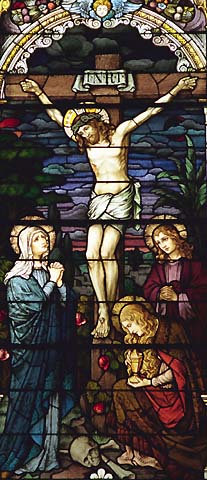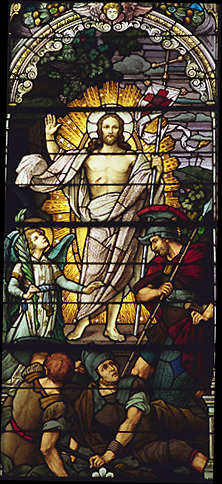 Death - Resurrection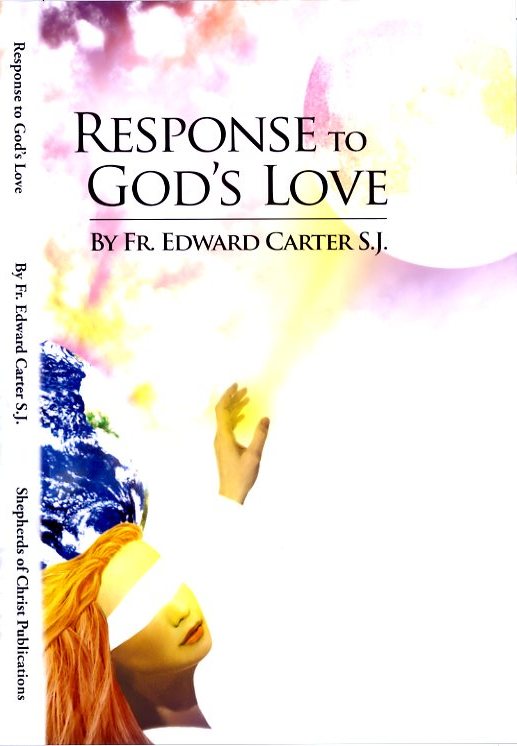 Available for $10.00 plus postage
1-888-211-3041
Betty is a handmaid who has prayed in the

China Church for 11 years. To get from her

house to the church she uses a walker and

must go over a creek and a little bridge.

We wanted a little place she could rest

by the Church. We need about $1,000 to

make this happen. Can you help us?
We are trying to get
Response to God's Love
and the Mass Book out.

Anybody who wants to help us
with a donation to get these 2 books
out in the Priestly/hierarchy mailing —
Please call Kathleen 1-888-211-3041
July 31, 1994

Words of Jesus to Members of
Shepherds of Christ Associates:

"My beloved priest-companion, I intend to use the priestly newsletter, Shepherds of Christ, and the movement, Shepherds of Christ Associates, in a powerful way for the renewal of My Church and the world.

"I will use the newsletter and the chapters of Shepherds of Christ Associates as a powerful instrument for spreading devotion to My Heart and My Mother's Heart.

"I am calling many to become members of Shepherds of Christ Associates. To all of them I will give great blessings. I will use them as instruments to help bring about the triumph of the Immaculate Heart and the reign of My Sacred Heart. I will give great graces to the members of Shepherds of Christ Associates. I will call them to be deeply united to My Heart and to Mary's Heart as I lead them ever closer to My Father in the Holy Spirit."

- Message from Jesus to Father Edward J. Carter, S.J., Founder, as given on July 31, 1994,
feast of Saint Ignatius Loyola, Founder of the Society of Jesus (The Jesuits)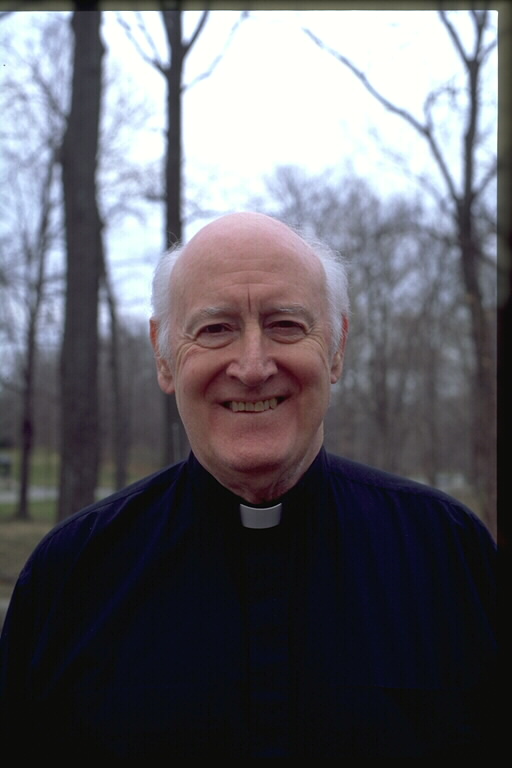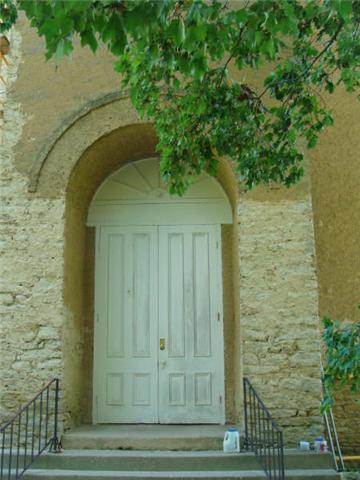 The China Church is over 140 years old
and we pray in there 24 hours a day.
It needs stucco and so does
the community building.
Can you please help us?
Call Kathleen 1-888-211-3041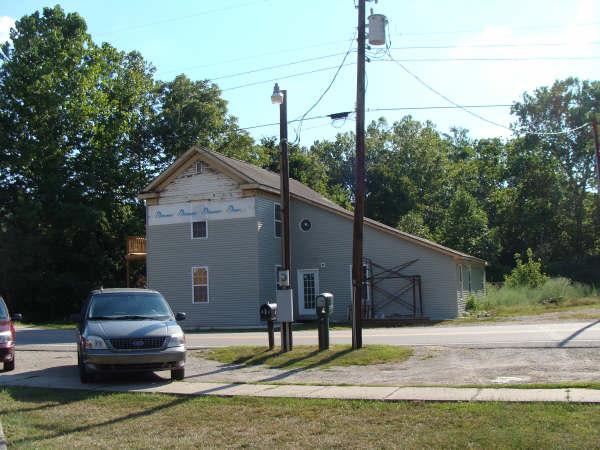 Likewise the priest house
is 150 years old.
Jesus told us to repair it
which we have been doing.
We need $13,000.00 for this work.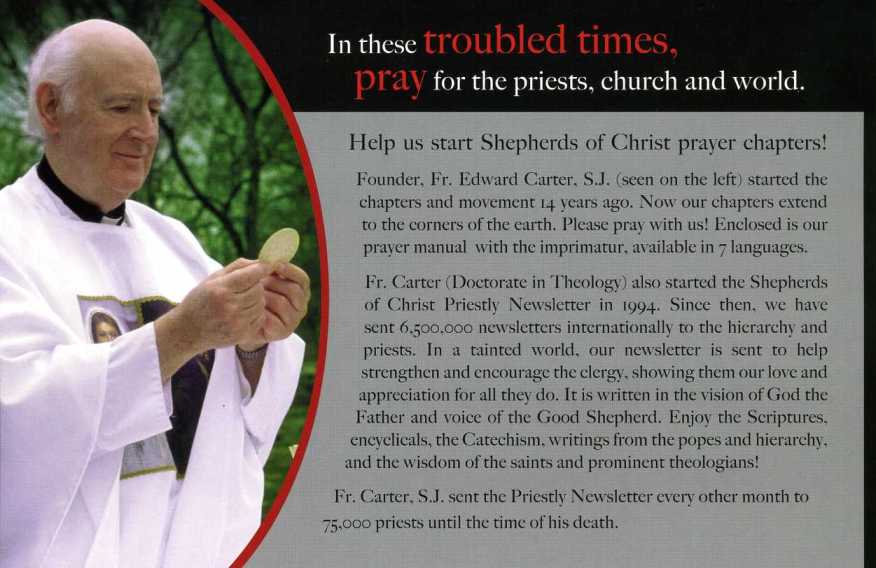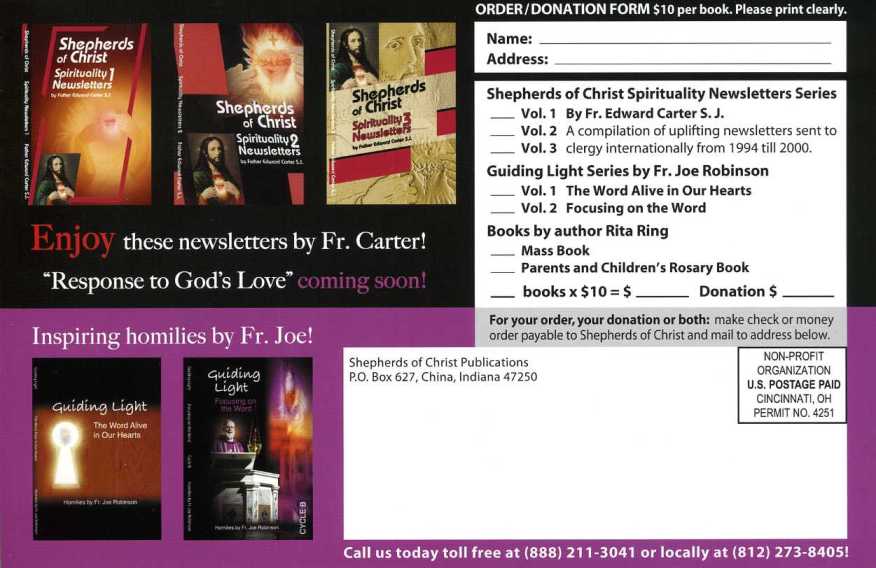 You can help put the Blue Book V
in the hands of 1,000 people
we need $1,200 postage for this
It is ready to go
Call Kathleen
1-888-211-3041
You can help put Fr. Joe's homily
book in the hands of
1,000 priests — it costs $1,100
This can help 1,000 parish priests
talk about Covenant for Lent
Please help us
It is ready to go
Call Kathleen 1-888-211-3041
Call Kathleen to Order any of the items below
1-888-211-3041