Mary has requested that the daily message be given each day to the world. It is read nightly at the prayer service from her Image Building in Clearwater, Florida, U.S.A. This is according to her request. All attempts will be made to publish this daily message to the world at 11 p.m. Eastern time, U.S.A.

---

We acknowledge that the final authority regarding these messages
rests with the Holy See of Rome.

---
April 13, 2006
April 14th Holy Spirit Novena
Scripture selection is Day 14 Period I.
The Novena Rosary Mysteries
for April 14th are Luminous.

Pray for urgent intentions.
Shepherds of Christ Ministries
P. O. Box 193
Morrow, Ohio 45152
1-888-211-3041

We take credit card donations.
Blue Book V is available.
April 13, 2006
Holy Thursday
Rome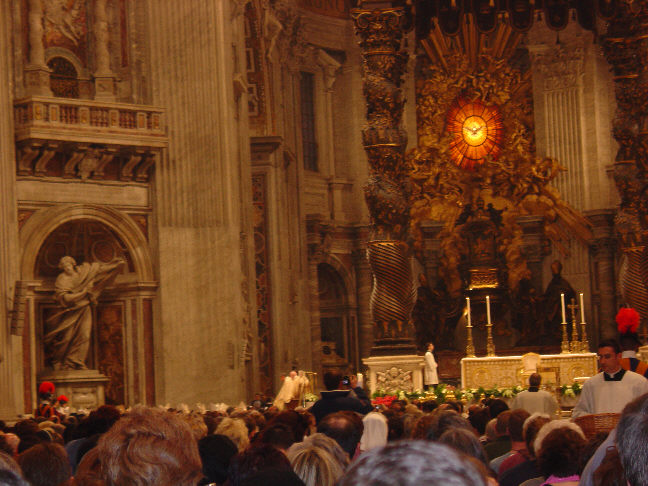 Holy Thursday - March 24, 2005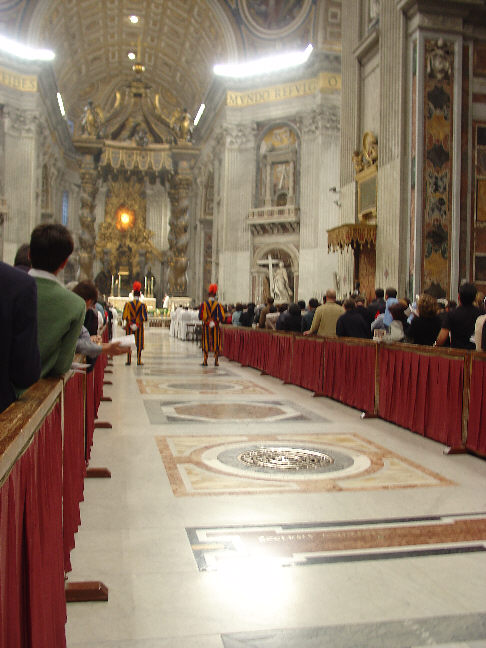 Holy Thursday - March 24, 2005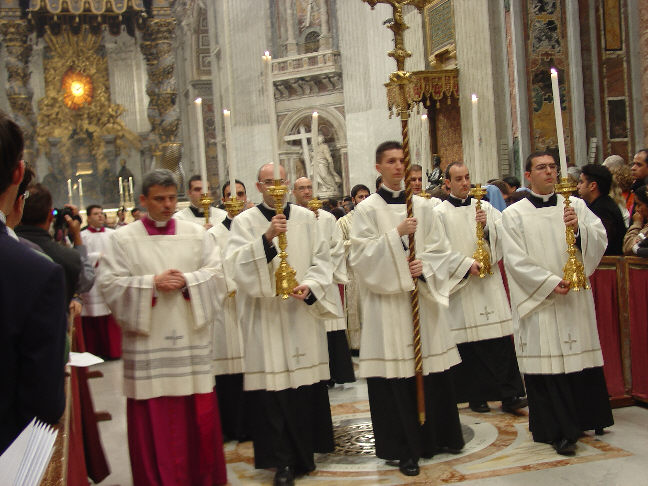 Holy Thursday - March 24, 2005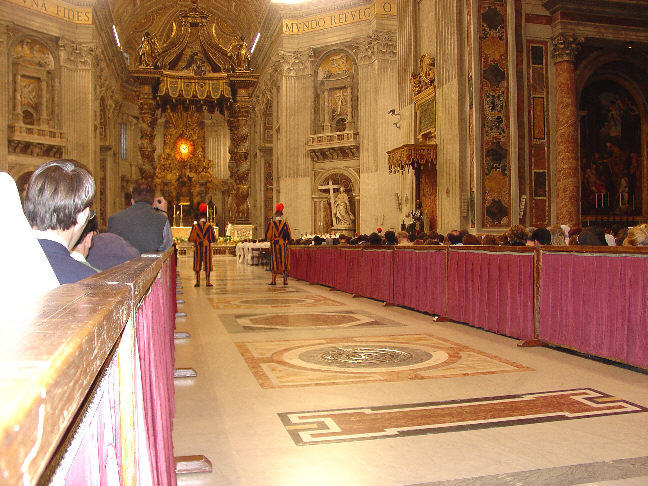 Holy Thursday - March 24, 2005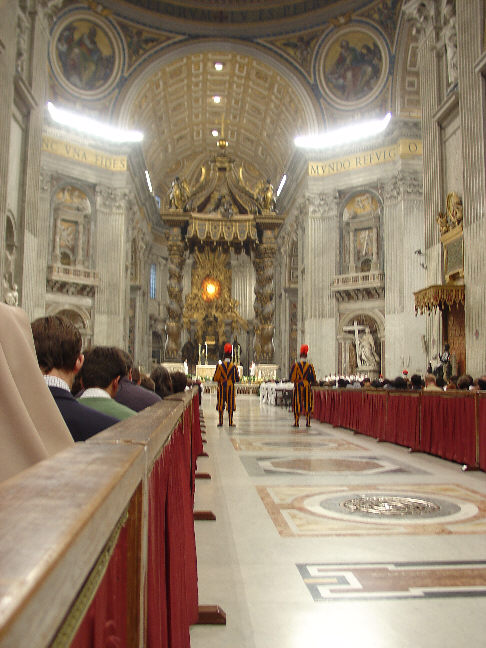 Holy Thursday - March 24, 2005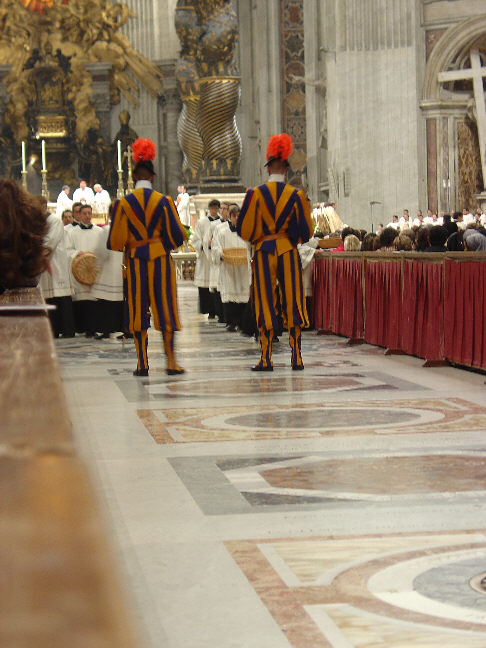 Holy Thursday - March 24, 2005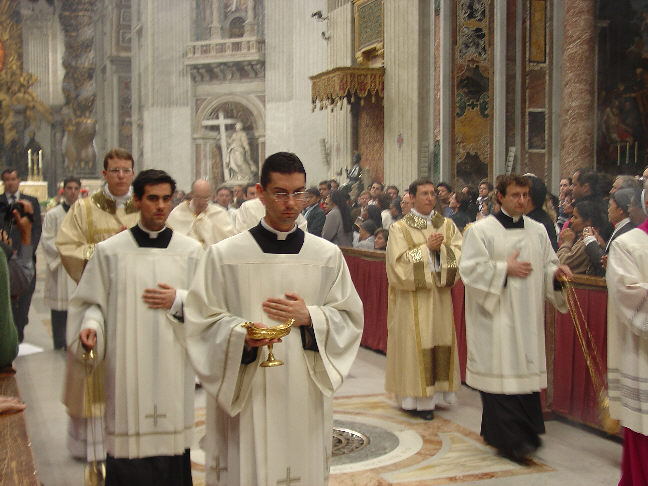 Holy Thursday - March 24, 2005
Holy Thursday - March 24, 2005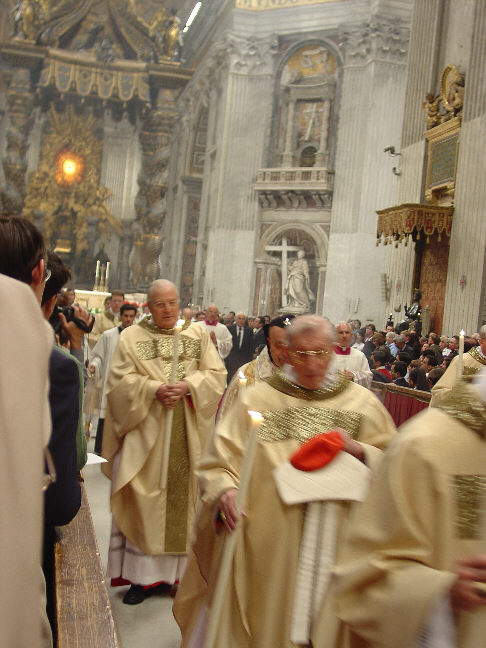 Holy Thursday - March 24, 2005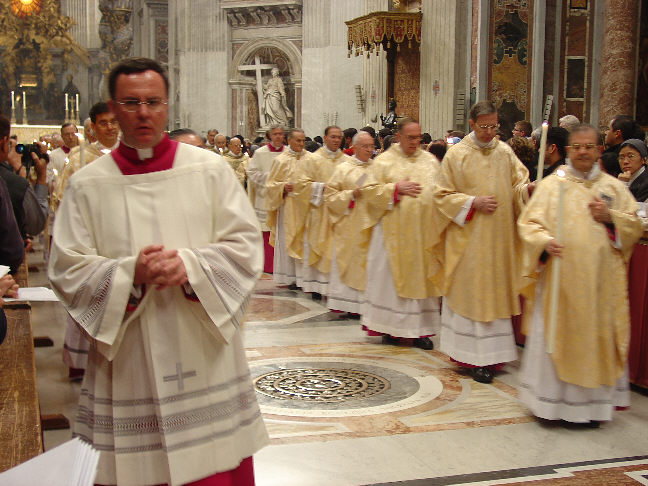 Holy Thursday - March 24, 2005
Exodus 12: 1-8, 11-14
Yahweh said to Moses and Aaron in Egypt, 'This month must be the first of all the months for you, the first month of your year. Speak to the whole community of Israel and say, "On the tenth day of this month each man must take an animal from the flock for his family: one animal for each household. If the household is too small for the animal, he must join with his neighbour nearest to his house, depending on the number of persons. When you choose the animal, you will take into account what each can eat. It must be an animal without blemish, a male one year old; you may choose it either from the sheep or from the goats. You must keep it till the fourteenth day of the month when the whole assembly of the community of Israel will slaughter it at twilight. Some of the blood must then be taken and put on both door-posts and the lintel of the houses where it is eaten. That night, the flesh must be eaten, roasted over the fire; it must be eaten with unleavened bread and bitter herbs.

This is how you must eat it: with a belt round your waist, your sandals on your feet and your staff in your hand. You must eat it hurriedly: it is a Passover in Yahweh's honour. That night, I shall go through Egypt and strike down all the first-born in Egypt, man and beast alike, and shall execute justice on all the gods of Egypt, I, Yahweh! The blood will be a sign for you on the houses where you are. When I see the blood I shall pass over you, and you will escape the destructive plague when I strike Egypt. This day must be commemorated by you, and you must keep it as a feast in Yahweh's honour. You must keep it as a feast-day for all generations; this is a decree for all time.
1 Corinthians 11: 23-26
For the tradition I received from the Lord and also handed on to you is that on the night he was betrayed, the Lord Jesus took some bread, and after he had given thanks, he broke it, and he said, 'This is my body, which is for you; do this in remembrance of me.' And in the same way, with the cup after supper, saying, 'This cup is the new covenant in my blood. Whenever you drink it, do this as a memorial of me.' Whenever you eat this bread, then, and drink this cup, you are proclaiming the Lord's death until he comes.
John 13: 1-15
Before the festival of the Passover, Jesus, knowing that his hour had come to pass from this world to the Father, having loved those who were his in the world, loved them to the end.

They were at supper, and the devil had already put it into the mind of Judas Iscariot son of Simon, to betray him. Jesus knew that the Father had put everything into his hands, and that he had come from God and was returning to God, and he got up from table, removed his outer garments and, taking a towel, wrapped it round his waist; he then poured water into a basin and began to wash the disciples' feet and to wipe them with the towel he was wearing.

He came to Simon Peter, who said to him, 'Lord, are you going to wash my feet?' Jesus answered, 'At the moment you do not know what I am doing, but later you will understand.' 'Never!' said Peter. 'You shall never wash my feet.' Jesus replied, 'If I do not wash you, you can have no share with me.' Simon Peter said, 'Well then, Lord, not only my feet, but my hands and my head as well!' Jesus said, 'No one who has had a bath needs washing, such a person is clean all over. You too are clean, though not all of you are.' He knew who was going to betray him, and that was why he said, 'though not all of you are'.

When he had washed their feet and put on his outer garments again he went back to the table. 'Do you understand', he said, 'what I have done to you? 'You call me Master and Lord, and rightly; so I am. If I, then, the Lord and Master, have washed your feet, you must wash each other's feet. I have given you an example so that you may copy what I have done to you.

Excerpt from March 25, 2005 message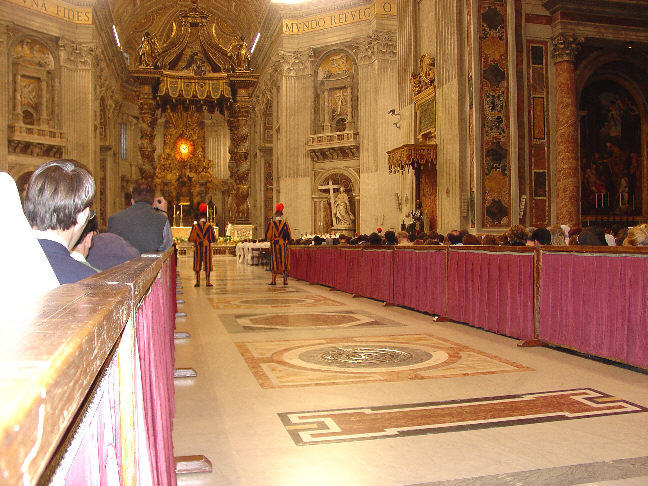 I was in the Vatican Chapel at 11:00am Good Friday last year --
and finished at noon where the Blessed Sacrament was exposed.
I received this message --
March 25, 2005 - On Good Friday 11:00 - 12:00 am
Messenger: And He saw before Him all the men that would be
lost forever.
Into the darkest night I have gone my God and seen the
sufferings of the souls in sin, for it is for You we
live and are born here to this valley of tears.
Into Your hands I commend my spirit -
Oh God hear my prayer and be attentive to my supplication.
Dark nights are just these - a condition, a state
that God allows us to share in to experience
His passion.
I look into the soul, God, and see as You have asked
me to read and plead for the innocent, the depraved,
the ones You gave Your life for.
Oh God hear my prayer and let my cry come unto Thee -
A dark night is a night without light -
the dark nights may
be the very openings to the door that leads to
Your precious light and showering of grace
upon us.
A night was richly blessed when the Savior
shed His Blood from His pores, in such
anguish seeing before Him the souls that
would be lost forever despite His suffering
and death.
Oh Heart of Jesus hear the plaintiff cry of Your servant
suffering and in pain for the sin in the world and
Your Blood You shed to save us.
Oh Savior, Incarnate, born of the Woman, Mary Immaculate,
outpour Your gifts on the poor banished children
of Eve for we are the children walking in the
shaded light of imperfections and sin offending
You by our arrogant and prideful ways.
When it is docility and obedience You desire of us -
Oh Blood shed on the cross, from You our precious
Savior, wash us in Your Blood and feed us with
Your Body and Your Word that our hearts will
be filled with You, our Divine Precious God.
Sufferings are sufferings and looking into His
face we see the Head of the Savior crowned with thorns,
the Blood pouring out of His precious wounds and
we see Him - His "yes" in suffering - suffering so
severe, suffering of the God-Head for His precious
souls - suffering from the love outpoured by
His unquenchable Heart of love.
Oh God let us Bleed as we watch You with the
Blood of love for the souls You gave Your life for -
Can our partaking in that Holy Sacrifice of the Mass be
such an offering to You our precious God that the
streams of grace will flow with unquenchable
love for the souls He gave His life for.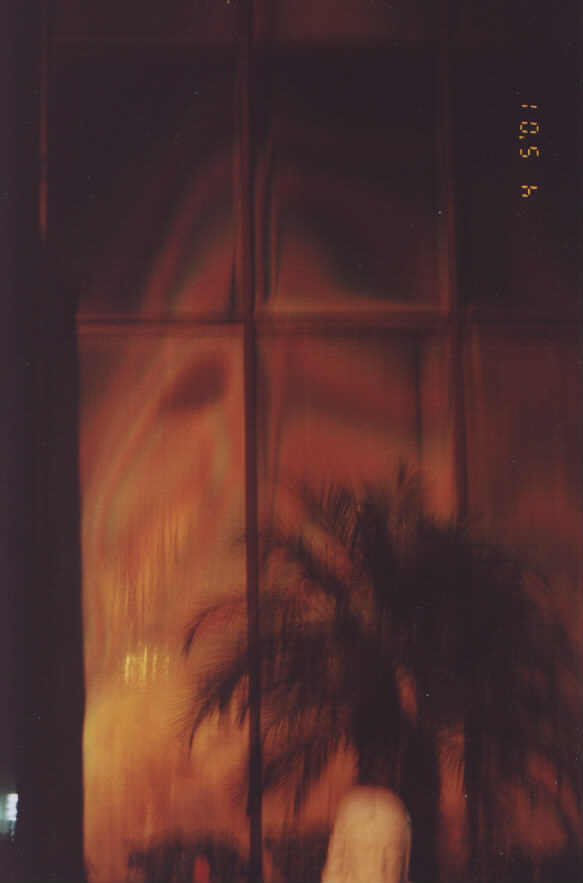 April 5, 2001
March 25, 2005 message continues
Jesus speaks: Look into My face and see Me before You, suffering for
love of you - For you suffer from knowing My gifts
given to men and they are as blind men running some on
a race (headed) for hell. Oh let their eyes be opened that they
would see with the light of 7 suns, but they close
their eyes and see little for they have painted the gold of
the earth like pictures on their eyes-lids and they
gaze at them the day long.
Oh let My Spirit fill your souls and your souls be filled
with My grace and My Blood wash you in the robes of
salvation.
Blood is on your hands, but is it the blood of deceit
and hatefulness, the bitterness one holds for your brothers,
the pride of indecency and you ignore the speck in your
eye and the rocks in your hearts. Rocks of hatred,
rocks to clog the vessel far more than the grease
you consider so important to your life here below.
It is rocks that clog the vessels of your heart to
embrace the things of the Savior.
Oh the well cared garden - one flowing with milk and honey,
water trickling from a little vine, sweetly given the
dew of morning - oh you and your sour grapes, you watch
them shrivel before your eyes and count calories for your
bodies neglecting the things of the soul -
Let the courtyard ring with the song of angels
and the blossoms hear the sound and display the
dew of morning like a dress adorned for the
King of Glory.
You pick My blossoms, shaking off the dew
of the new day - you stamp on the grapes and
use My gardens for sounds that shake the earth with
terror.
When I gave you the birds to sing to you - you came
in with a chainsaw and cut down the tree that
carried the quartet and they flew away like the
grapes you have tramped underfoot.
For you, many, are so prideful in your hearts and
your songs are not songs of love to Me - to one hanging
on the tree of life - you missed My tree - you
see only a man and don't even look to the wood
of the cross. I carried your sins on My back -
and My Blood was hanging on the tree -
Oh the tree of Adam and Eve -
Do you see it?
Now look at your trees of scrupulous pleasures -
Nobody can get you to look at your
money trees hanging with clumps of gold and
I long to see the sweet grapes - full and
plentiful, healthy, sweet for
the Father.
Oh your apples are your gods -
your hands are not pierced with nails -
likened to the Savior -
They are decorated with nails of stars and
blues and rainbows - long and gaudy -
gaudy - not hands that are God-like
Oh look at the hands and see how the hands of
My creatures have sinned
And the head that has robbed Me of
the talents to help promote My
Kingdom - when brains were given
to the men how many used them to
sin and lead others to sin -
The Blood teamed into My eyes - how
many have used their eyes to sin and lead others into
sin
And the tongue by which I enter your body -
How very dishonorable has many tongues become -
The ears I gave you to hear - My Blood poured
into My ears from My thorns and
you have sinned with your ears, making
movies and songs for others to sin majorly
with ears and eyes.
My Blood I shed - My eyes caked with dried
Blood - My ears welled up with the
Blood of the Savior for your sins
My feet - they pounded nails into My feet - for
all the ways you have walked that
led you to sin -
Why do you not walk the way of the Savior -
Why do you not see with your eyes -
Taste My Body and Blood with your tongue -
Listen to the birds sing songs of love and
My Heart was pierced with the lance -
My Heart, how I suffered for those who would
reject Me, the anguish to My Heart
was far greater than the pain to My
Body, wrought with suffering
for your sins -
Oh you have dishonored the image of Mary
the Father sent you and ignored the
gifts of Our Love outpoured.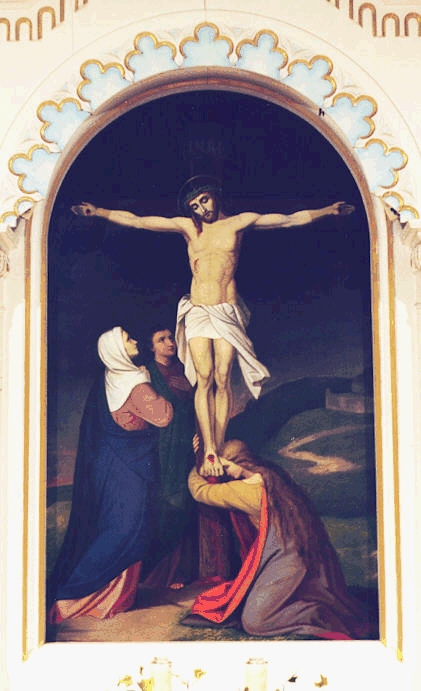 January 2, 1999

Mary speaks: I am Our Lady of Snows. I come to cover the earth with a soft white blanket of my love.

I come to bring peace to the earth. I tell you to let go of the anxiety in your heart and experience my peace and His love.

I am your heavenly Mother. I come to hold you and caress you and take you to my Immaculate Heart.
Mary's Message


from the Rosary of August 27, 1996

Mary speaks: I stood beneath the cross of my Son, and my Heart was in such pain for I saw Him before my eyes. I saw Him covered with blood. I saw Him die. My Heart, my children, my Heart to watch my Son, but my Heart, my Heart, how I suffered for my little children of the world that give in to this world and give up the love of my Son. O my little children of light, I give you this message. Carry this light into the darkness for your Mother Mary, for I stood beneath the cross and I cried. I cried for the little ones. I cried for the young ones, the ones that do not care and will lose their souls. How do I make you see for you will not listen to me? What can I do? I come. I appear. I beg. I plead. I give you these gifts from my Son, and you reject me. I do not deliver messages very often anymore for I have been ignored. The message is the same. You do not read the messages I have given to you. Please help me. Help the little children. I appear. I appear. I appear, and I am ignored. I stood beneath the cross, and I cried. I cried, and my Heart was in such anguish for my little children, for I am searching for them this day as I searched for the Child Jesus. Please, please help me. I cannot hold back the hand of my Son any longer. I am Mary, your Mother. I ask you to help my children. You are my children of light.

end of Mary's Message, August 27, 1996
March 25, 2005 message continues
Jesus speaks: Come to Me - My Heart is ablaze for thee -
My love for thee is real and
I am your God - I have given you
Myself - I am your God - I have
Shed My Blood for you and I give you
Myself in the Holy Eucharist.
Messenger: At the end at 12:00
a person came up about 1 foot from me in
my pew and they hit their head on
the floor continually and jerked
all over the floor.
4 men came up and took the person out.
---
When I left at noon Good Friday -- it was so crowded
I could not move, barely, to leave the Vatican.
Matthew 17: 14-20
As they were rejoining the crowd a man came up to him and went down on his knees before him. 'Lord,' he said, 'take pity on my son: he is demented and in a wretched state; he is always falling into fire and into water. I took him to your disciples and they were unable to cure him.' In reply, Jesus said, 'Faithless and perverse generation! How much longer must I be with you? How much longer must I put up with you? Bring him here to me.' And when Jesus rebuked it the devil came out of the boy, who was cured from that moment.

Then the disciples came privately to Jesus. 'Why were we unable to drive it out?' they asked. He answered, 'Because you have so little faith. In truth I tell you, if your faith is the size of a mustard seed you will say to this mountain, "Move from here to there," and it will move; nothing will be impossible for you.'
March 25, 2005
Good Friday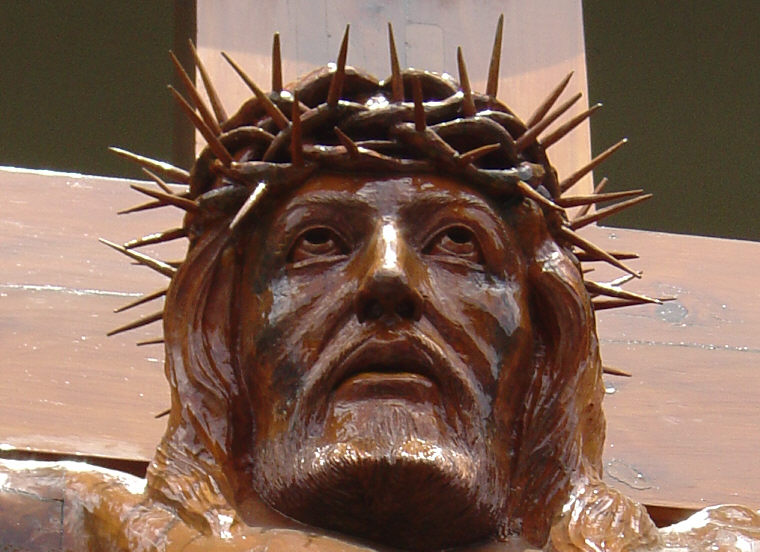 September 4, 2004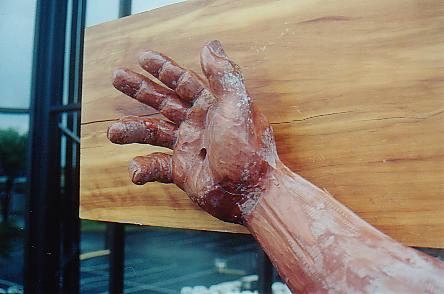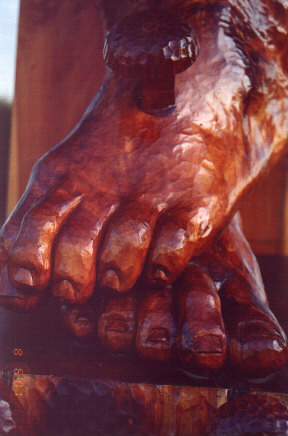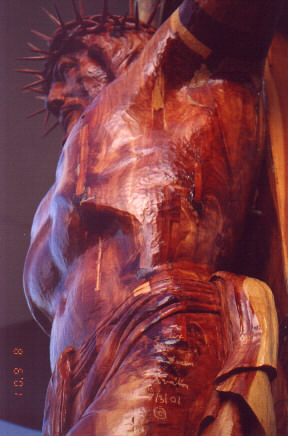 2.
Call Morrow
Shepherds of Christ
P O Box 193
Morrow, OH 45152
1-888-211-3041
info@sofc.org
We take Credit Cards.
---
---
---

Copyright © 2006 Shepherds of Christ.
Rights for non-commercial reproduction granted:
May be copied in its entirety, but neither re-typed nor edited.
Translations are welcome but they must be reviewed for moral and
theological accuracy by a source approved by Shepherds of Christ Ministries
before any distribution takes place. Please contact us for more information.