Mary has requested that the daily message be given each day to the world. It is read nightly at the prayer service from her Image Building in Clearwater, Florida, U.S.A. This is according to her request. All attempts will be made to publish this daily message to the world at 11 p.m. Eastern time, U.S.A.

---

We acknowledge that the final authority regarding these messages rests with the Holy See of Rome.

---
---
A Prayer for Intimacy with the Lamb, the Bridegroom of the Soul

Oh Lamb of God, Who take away the sins of the world, come and act on my soul most intimately. I surrender myself, as I ask for the grace to let go, to just be as I exist in You and You act most intimately on my soul. You are the Initiator. I am the soul waiting Your favors as You act in me. I love You. I adore You. I worship You. Come and possess my soul with Your Divine Grace, as I experience You most intimately.
---
Messenger: Include Our Lady of the Holy Spirit Center in 6:20 prayers.
---
It increases Mary's joy to see her children go to heaven
Given April 29, 2000 6:15pm
Messenger: I love Jesus' precious priests. We have given our lives praying for them. The more I become one with Him in the Eucharist, the more I love like Him.
Jesus loves His precious priests and I do, too. We pray for them all the time. This makes this deep love for them grow deeper.
Thank you, God, for your beloved priests.
---
Prayer for Priests
"Lord Jesus, Chief Shepherd of the Flock, we pray that in the great love and mercy of Your Sacred Heart You attend to all the needs of Your priest-shepherds throughout the world. We ask that You draw back to Your Heart all those priests who have seriously strayed from Your path, that You rekindle the desire for holiness in the hearts of those priests who have become lukewarm, and that You continue to give Your fervent priests the desire for the highest holiness. United with Your Heart and Mary's Heart, we ask that You take this petition to Your heavenly Father in the unity of the Holy Spirit. Amen"
---
The priests are the shepherds He chose. He is Chief Shepherd of the Flock.
They are to act in His Name, shepherding the flock and leading them home to His Heart.
---
April 30, 2000 - Second Message
Jesus speaks: I beg you to study the content in the Catechism concerning the 6th commandment. If people are not sexually pure, they will not be able to be close to Me.
They must realize how the devil works in impurity to lead souls from Me.
---
Excerpt from The Spirituality of Fatima and Medjugorje, p. 17
Besides the messages associated with the major Fatima apparitions, there were other revelations given by Our Lady. Before Jacinta died, she told of other messages given her (during her illness) by Mary:

More souls go to Hell because of sins of the flesh than for any other reason.
(End of Excerpt from The Spirituality of Fatima and Medjugorje)
---
Mary speaks: My beloved priest sons and all other religious, you are instructors of my Son Jesus to lead the souls to God.
The youth and the other people are not being taught about sexual morality as they need be.
Oh, my children, the devil is working through sexual sins to lead souls to hell.
You are the shepherds. You must live by this yourselves. Problems have arisen in communities because they have not lived by the sixth commandment. Oh, my children, I am your Mother. Holy Mother the Church instructs her children in the Catechism of the Catholic Church. The educators in the Church, including priests and religious, must study and know this section well and live by this.
All educators must study this, live by it, and educate accordingly.
My children, I am a Mother of love. You may be afraid to speak of this matter, but many of your children are spiritually dying because of sexual sins.
Oh, my children, it is not a pretty picture to see the souls in hell. Many of my children are going to hell because of sins against the sixth commandment.
Oh, I cry, I cry, the devil has plastered little delicacies all around your world to entice them into sin. You must teach and instruct them. You are held accountable. Is not a mother and father held accountable for not instructing their children?
Oh, what an awful sight!
The Church is mother.
Like a mother that runs into the street to try to stop a car from hitting her little child, you must teach the children about the things that are endangering their spiritual lives.
Oh, children, I cry to you.
---
Mary's Message from the Rosary of August 27, 1996
Mary speaks: I stood beneath the cross of my Son, and my Heart was in such pain for I saw Him before my eyes. I saw Him covered with blood. I saw Him die. My Heart, my children, my Heart to watch my Son, but my Heart, my Heart, how I suffered for my little children of the world that give in to this world and give up the love of my Son. O my little children of light, I give you this message. Carry this light into the darkness for your Mother Mary, for I stood beneath the cross and I cried. I cried for the little ones. I cried for the young ones, the ones that do not care and will lose their souls. How do I make you see for you will not listen to me? What can I do? I come. I appear. I beg. I plead. I give you these gifts from my Son, and you reject me. I do not deliver messages very often anymore for I have been ignored. The message is the same. You do not read the messages I have given to you. Please help me. Help the little children. I appear. I appear. I appear, and I am ignored. I stood beneath the cross, and I cried. I cried, and my Heart was in such anguish for my little children, for I am searching for them this day as I searched for the Child Jesus. Please, please help me. I cannot hold back the hand of my Son any longer. I am Mary, your Mother. I ask you to help my children. You are my children of light.

Song: O Lady of Light, shining so bright, be with us this day, guiding our way, O Lady, O Lady of Light.

Mary speaks: I appear to you as Our Mother of Sorrows.
(End of Mary's Message)
---
Mary speaks: Oh, my sisters, brothers, priests, I beg you as your Mother to study this section of the Catechism and LIVE BY IT- teach those under you.
And what message do I as your Mother deliver to you today? It is the message of a Mother wanting eternal life for all her children.
I cry.
I appear, I appear. See me, I cry to you.
---
---
Mary speaks: I wish message of July 13, 1917, delivered at Fatima, including the section how the children were shown hell to appear here.
---
Excerpt from The Spirituality of Fatima and Medjugorje, p. 13

In her July apparition, Our Lady further revealed her plan to the children and to the world:

During her appearance in July, Our Lady, in answer to Lucia's plea, promised that in October she would work a great miracle so that all might believe and know who she was. Again, the Mother of God told the children to sacrifice themselves for sinners and to say many times, especially when making a sacrifice, this prayer: "0 my Jesus, I offer this for love of Thee, for the conversion of poor sinners, and in reparation for all the sins committed against the Immaculate Heart of Mary." 11

During this same July apparition, Mary showed the three children a vision of Hell. She told them:

You have seen Hell, where the souls of poor sinners go. To save them, God wishes to establish, in the world, devotion to my Immaculate Heart. If people do what I tell you, many souls will be saved and there will be peace.

The war (World War I, then raging) is going to end. But if people do not stop offending God, another and worse one will begin in the reign of Pius XI. When you shall see a night illuminated by an unknown light [January 2, 1938], know that this is the great sign that God gives you that He is going to punish the world for its many crimes by means of war, hunger, and persecution of the Church and the Holy Father. 12

To prevent this, I shall come to ask for the consecration of Russia to my Immaculate Heart and the Communion of Reparation on the five first Saturdays. If my requests are granted, Russia will be converted and there will be peace. if not, she will scatter her errors throughout the world, provoking wars and persecutions of the Church. The good will be martyred, the Holy Father will have much to suffer, and various nations will be destroyed....

But in the end, my Immaculate Heart will triumph, the Holy Father will consecrate Russia to me, Russia will be converted, and a certain period of peace will be granted to the world. 13

In the above, Mary speaks of the five first Saturdays. Here is what the practice involves:

Go to confession, which may be done from eight days before to eight days after the first Saturday. Of course, if a person is in the state of serious sin, the confession must be made before receiving communion.
Receive Holy Communion.
Recite five decades of the Rosary.
Meditate for 15 minutes on the mysteries of the Rosary.

All of the above (except confession) must be done on the first Saturday of five consecutive months, with the intention of making reparation to the Immaculate Heart. For those who make the five first Saturdays, Our Lady of Fatima has promised to assist them at the hour of death, with all the graces necessary for salvation. 14

---

11

Our Lady's Peace Plan, op cit., pp.3-4.
12 Ibid., pp.4-5.
13 Ibid., p.5.
14 Rev. Edward Carter, S.J., Mother at Our Side: Mary's Role in the Spiritual Life (1993: Faith Publishing Co., Milford, Ohio), p.21.
---
Mary speaks: My children, hell is a reality. I showed hell to the little children of Fatima. My children, you must instruct your children.
I am Mother, a mother helps keep her children from dying.
I am the spiritual mother. I cry to you to help the children from dying a spiritual death for all eternity.
Oh my children, your God will judge you concerning your duties regarding your children.
Oh, my children, a mother who is watching her children running into the street is not afraid to holler to them.
You are not speaking as you need to. You must see the little ones hurting their souls.
Oh, help them.
Many children's souls are BLACK in sin because of sexual sins. Where does it stop?
Oh, the devil is so strong. Tell them. Please tell them, I beg you.
Oh, I love my children, mother them for me, give them the Catechism of the Catholic Church. Tell them to study the 6th commandment.
Sexual purity is important for all. There must be sexual discipline.
Jesus speaks: I am beginning communities in which the way of life is to be most pure, in which the men and women live as My most pure spouse serving Me. I do not wish any alcoholic drinking in any of My houses owned by Shepherds of Christ.
My way of life is that of purity. I want men and women as apostles, servants, handmaids, and future priests that are most pure, interceding through their prayers for the priests, the Church and the world. I want them to see this as a most important function of the ministry, living strictly by the Rules of the Catholic Faith. I want purity and love. I do not wish any alcoholic beverages being served or kept in My houses except for the purpose of celebrating Mass. I wish there to be the highest sexual purity, personally and with each other. I wish you to engage in deep relationships according to God's will, living to serve Him so that all actions are for His honor and glory, recognizing Jesus as your spouse first above all others. Oneness in the body, in the community, is in Him. Love is holy love, all to promote the honor and glory of God.
Oh, I love you so much. I have found great favor with your souls. I am giving you the greatest graces to live this state of life. I long for that one soul that comes to Me and wants to love Me so much, that is so dedicated to Me as his or her God and lover. I want that one soul that is so in love with Me.
Oh, thank you for your prayers and sacrifices for the world. Living a holy, sexually pure life makes great reparation to God for all those who are offending God. Tell God you want to be pure sexually to make reparation for all who sin. Whoever you are, married, single, servant, handmaid, elderly, offer up your sacrifices trying to be holy to make reparation for all who sin sexually. Oh, I love you so much. It is purity I desire. Married couples live the way of life as God desires. God gave the gift of sexual expression to all, it is to be used or not used according to God's will. I desire married couples to be one physically according to the Father's will. I have given you great gifts. Love your God, cherish the gifts given, live your state of life as God desires.
I love you, Jesus.
---
1 John 5: 1 - 6
Whoever believes that Jesus is the Christ
is a child of God,
and whoever loves the father
loves the son.
In this way we know
that we love God's children,
when we love God
and keep his commandments.
This is what the love of God is:
keeping his commandments.
Nor are his commandments
burdensome,
because every child of God
overcomes the world.
And this is the victory
that has overcome the world -
our faith.
Who can overcome the world
but the one who believes
that Jesus is the Son of God?
He it is who came by water and blood,
Jesus Christ,
not with water alone
but with water and blood,
and it is the Spirit that bears witness,
for the Spirit is Truth.
---
April 30, 2000 - Third Message
Mary speaks: I am mothering my children in these messages. God is teaching the children of the earth in these messages from heaven how to lead holy lives. These are messages from heaven from me your Mother and from your God. We are mothering you in the spiritual life.
I am the New Eve, my Son is the New Adam. This is the garden here we give to the earth to bring them to greater life through the Eucharist. The Catholic Church is for you, my children, to help you grow in greater holiness, to be filled with His life. My Son gives Himself to you in the Eucharist. He is the tree of life.
---
John 15: 5
I am the vine,
you are the branches.
Whoever remains in me, with me in him,
bears fruit in plenty;
---
Mary speaks: I am Mary your Mother, Mother of the Church.
The Catholic Church is the Church of My Son. He loves His Church so much.
---
1 Peter 2: 2
Like new-born babies all your longing should be for milk - the unadulterated spiritual milk - which will help you to grow up to salvation,
---
Mary speaks: He loves all His children so much, not only the Catholics, I am Mother of all. He loved all souls so much He died for them.
---
---
Reference Genesis 2: 8-15:
---
Genesis 3: 24

He banished the man, and in front of the garden of Eden he posted the great winged creatures and the fiery flashing sword, to guard the way to the tree of life.
---
Revelation 2: 7

Let anyone who can hear, listen to what the Spirit is saying to the churches: those who prove victorious I will feed from the tree of life set in God's paradise."
---
Revelation 22: 2

Down the middle of the city street, on either bank of the river were the trees of life, which bear twelve crops of fruit in a year, one in each month, and the leaves of which are the cure for the nations.
---
---
MY VALENTINE FOR JESUS AND MARY
AND THE WORLD
I _________________ give my heart to
You Jesus and Mary on this day
_________________
I promise to help spread the devotion to
the Hearts of Jesus and Mary.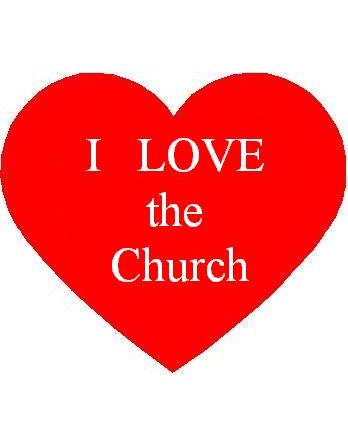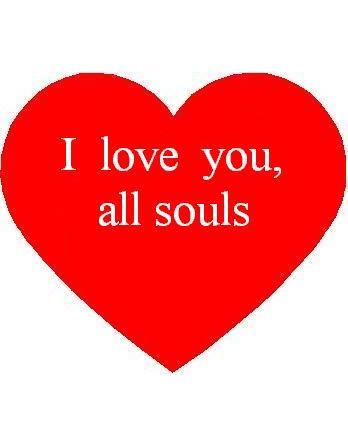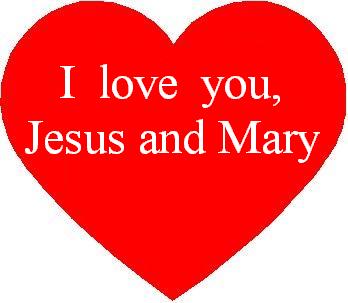 ---
Question for married couples and others in intimate relationships:
Q: How can I share hurt feelings with you in love? (Give suggestions.)
---
---
---
Copyright © 2000 Shepherds of Christ.
Rights for non-commercial reproduction granted:
May be copied in its entirety, but neither re-typed nor edited.
Translations are welcome but they must be reviewed for moral and theological accuracy by a source approved by Shepherds of Christ Ministries before any distribution takes place. Please contact us for more information.
All scripture quotes are from the New Jerusalem Bible, July 1990, published by Doubleday.
Revised: May 1, 2000
URL: http://www.SofC.org
Contact Information for Shepherds of Christ
Email: info@SofC.org
---
Shepherds of Christ Ministries
PO Box 193
Morrow, Ohio 45152-0193

Telephone: (toll free) 1-888-211-3041 or (513) 932-4451
FAX: (513) 932-6791