Sidney Rosary
May 20, 2008 at 6:20pm
Please tune in!!
Please help us with the Priestly Mailing.
On the Trinity: Father, Son and Holy Spirit
I know the Father and His enormous
love for me — I know myself as His creation,
I know myself as His little child, I know
my Father in wanting to live more His
plan for creating me — in seeking to live
according to His will for me in all things and
to be an instrument of love in my actions
of living for God.
I know Jesus and I know more the oneness
of Jesus with the Father and that oneness with
me in the Holy Spirit, but I know God: Father,
Son and Holy Spirit — I know the Persons of the Trinity
and I know the oneness of God — I know Jesus
truly present in the Blessed Sacrament —
the more I know Jesus, I know the Father
and His love for me.
In this love of God: Father, Son and Holy Spirit —
I know the permeating love of the Holy Spirit —
His presence in the Church — I know
the Holy Spirit and I know more oneness
with the Holy Spirit and Mary, our heavenly
Mother — That knowledge of that Spousalship
is ever unfolding in my life as I am formed more
in the image and likeness of Jesus in the
Holy Spirit. I, too, am caught in loves
embrace. I know how God the Father gave
Jesus to the World — allowed Him to suffer
to be the Savior of the World and
how Jesus was incarnate in the womb
of a human creature through the power
of the Holy Spirit.
I know that Jesus came God-made-Man IN the
womb of our heavenly Mother through the
power of the Holy Spirit —
Jesus made His entrance into the
world as God-made-Man IN a human
creature's womb — how intimate is that —
It is in the womb of our physical mother at
the moment of conception we are marked with
original sin. Jesus comes in the womb of the
sinless Mother, Mary, who was conceived without
original sin from the moment of conception.
Jesus gives us His Body and Blood to eat —
He comes IN us.
I see then the reception of God IN
us —
IN — IN — IN
I see the gentle love of God for man —
Oh God Your love for the human race
is so great and
Yet how little loved are You by so
many willful creatures —
through ignorance and willfulness
smite the great gift You give to
human creatures.
From the readings today
James 2: 14-24, 26
How does it help, my brothers, when someone who has never done a single good act claims to have faith? Will that faith bring salvation? If one of the brothers or one of the sisters is in need of clothes and has not enough food to live on, and one of you says to them, 'I wish you well; keep yourself warm and eat plenty,' without giving them these bare necessities of life, then what good is that? In the same way faith, if good deeds do not go with it, is quite dead.

But someone may say: So you have faith and I have good deeds? Show me this faith of yours without deeds, then! It is by my deeds that I will show you my faith. You believe in the one God-that is creditable enough, but even the demons have the same belief, and they tremble with fear. Fool! Would you not like to know that faith without deeds is useless? Was not Abraham our father justified by his deed, because he offered his son Isaac on the altar? So you can see that his faith was working together with his deeds; his faith became perfect by what he did. In this way the scripture was fulfilled: Abraham put his faith in God, and this was considered as making him upright; and he received the name 'friend of God'.

You see now that it is by deeds, and not only by believing, that someone is justified.

As a body without a spirit is dead, so is faith without deeds.
What good is it to say — I believe
in Jesus, but I do not produce good works —
We believe — if we love God we keep
His commandments — We love God and we
must love one another —
What good is faith if we do not do good works.
Once we believe we must do good works —
Psalm 112: 1-6
Alleluia!

How blessed is anyone who fears Yahweh,

who delights in his commandments!

His descendants shall be powerful on earth,

the race of the honest shall receive blessings:

Riches and wealth for his family;
his uprightness stands firm for ever.
For the honest he shines as a lamp in the dark,
generous, tender*hearted, and upright.

All goes well for one who lends generously,

who is honest in all his dealing;

for all time to come he will not stumble,

for all time to come the upright will be remembered.
Mark 8:34 - 9:1
He called the people and his disciples to him and said, 'If anyone wants to be a follower of mine, let him renounce himself and take up his cross and follow me. Anyone who wants to save his life will lose it; but anyone who loses his life for my sake, and for the sake of the gospel, will save it. What gain, then, is it for anyone to win the whole world and forfeit his life? And indeed what can anyone offer in exchange for his life? For if anyone in this sinful and adulterous generation is ashamed of me and of my words, the Son of man will also be ashamed of him when he comes in the glory of his Father with the holy angels.'

And he said to them, 'In truth I tell you, there are some standing here who will not taste death before they see the kingdom of God come with power.'
Jesus said — Who do people say I am —
Peter has the wrong idea of
the Messiah —
Jesus says — I must go to Jerusalem
and die —
Jesus died —
We too must follow Jesus —
We too must suffer and die —
Jesus says:
If you love Me keep My Commandments —
If you love Me take up your cross and
follow me
If you love Me love God and love your
neighbors
For us — so we follow Jesus —
we walk as He did —
A man is to be like Jesus —
loving and not being selfish —
self-focused —
A man who follows Jesus —
knows how the Good Shepherd
loves him —
A man who follows Jesus —
is like the little sheep —
following the voice of the Good Shepherd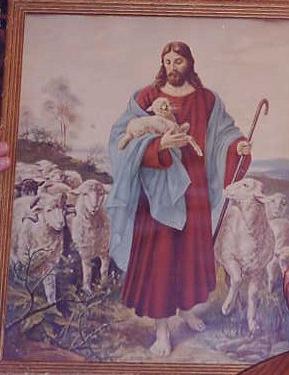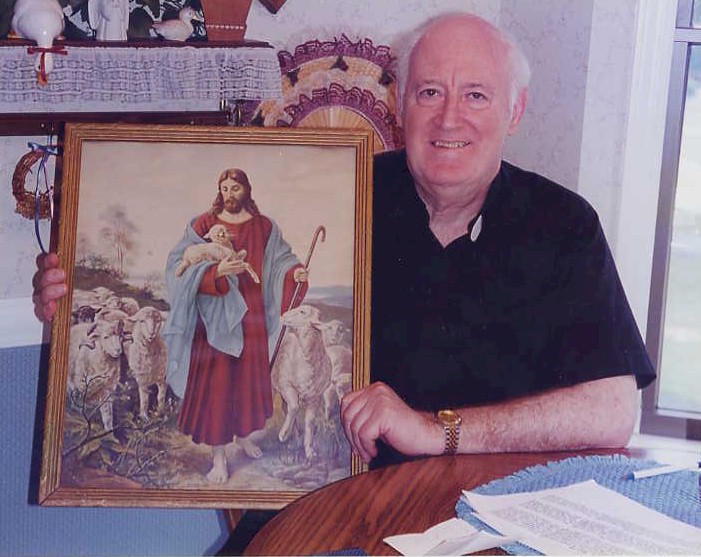 Jesus gives us Himself to eat
God feeds us with His Word
Jesus gives us His Body and Blood to eat —
Deuteronomy 8: 2-3, 14-16
Remember the long road by which Yahweh your God led you for forty years in the desert, to humble you, to test you and know your inmost heart -- whether you would keep his commandments or not. He humbled you, he made you feel hunger, he fed you with manna which neither you nor your ancestors had ever known, to make you understand that human beings live not on bread alone but on every word that comes from the mouth of Yahweh.

do not become proud of heart. Do not then forget Yahweh your God who brought you out of Egypt, out of the place of slave-labour, who guided you through this vast and dreadful desert, a land of fiery snakes, scorpions, thirst; who in this waterless place brought you water out of the flinty rock; who in this desert fed you with manna unknown to your ancestors, to humble you and test you and so make your future the happier.
1 Corinthians 10: 16-17
The blessing–cup, which we bless, is it not a sharing in the blood of Christ; and the loaf of bread which we break, is it not a sharing in the body of Christ? And as there is one loaf, so we, although there are many of us, are one single body, for we all share in the one loaf.
John 6: 51-58
I am the living bread
which has come down from heaven.
Anyone who eats this bread
will live for ever;
and the bread that I shall give
is my flesh, for the life of the world.'

Then the Jews started arguing among themselves, 'How can this man give us his flesh to eat?' Jesus replied to them:

In all truth I tell you,
if you do not eat
the flesh of the Son of man
and drink his blood,
you have no life in you.
Anyone who does eat my flesh
and drink my blood
has eternal life,
and I shall raise that person up
on the last day.
For my flesh is real food
and my blood is real drink.
Whoever eats my flesh
and drinks my blood
lives in me
and I live in that person.
As the living Father sent me
and I draw life from the Father,
so whoever eats me
will also draw life from me.
This is the bread
which has come down from heaven;
it is not like the bread our ancestors ate:
they are dead,
but anyone who eats this bread
will live for ever.
Psalm 32: 11

Rejoice in Yahweh, exult all you upright, shout for joy, you honest of heart.
Matthew 11: 29
Shoulder my yoke and learn from me, for I am gentle and humble in heart, and you will find rest for your souls.
John 19: 34

one of the soldiers pierced his side with a lance; and immediately there came out blood and water.

Sing Song: Be With Me Lord When I Am In Trouble
Let my heart pant for the reception of
the Holy Eucharist —
Jesus who died and loves the precious
souls He died for — let Jesus
be adored and loved by these souls He
died for —
let us come to Him in thanksgiving —
for He is all worthy of our love and
our thanks
Oh God — I am so sorry for how the people
are today in the world — that seek
not the truth of God, but actually
do the work of satan — confusing
children's minds through movies,
books, some teachers, peers with
the ways of the world
Oh God let us seek Your truth —
let us seek Your rule for our lives —
let us be united in this - all over
the world -
living in the pure and holy Hearts
of Jesus and Mary
Dear God I want Your will
Dear God I want the world to be as
You want it to be
I know You sweat Blood in the garden for the
souls that would be as they
are today — oh God help us
in this work to spread the truth —
Oh God help us with the problem of
aborted babies, the homosexual
marriages etc. —
God please hear my prayer as head
of this Movement —
help us God, to spread the consecration and
devotion to the Eucharist
Oh God I believe in Mary's promise to
Jacinta, one of the Fatima visionaries —
Mary telling us Jesus wants His Heart
venerated next to hers and there
will be a certain era of peace
Excerpt from The Spirituality of Fatima
...Tell everybody that God gives graces through the Immaculate Heart of Mary. Tell them to ask grace from her, and that the Heart of Jesus wishes to be venerated together with the Immaculate Heart of Mary. Ask them to plead for peace from the Immaculate Heart of Mary, for the Lord has confided the peace of the world to her. (19)

---

NOTES:

19. For background material on Fatima, I am particularly indebted to
Our Lady of Fatima's Peace Plan from Heaven (Rockford:
TAN Books and Publishers, Inc., 1983). p.9.
I believe in the promises of St. Margaret Mary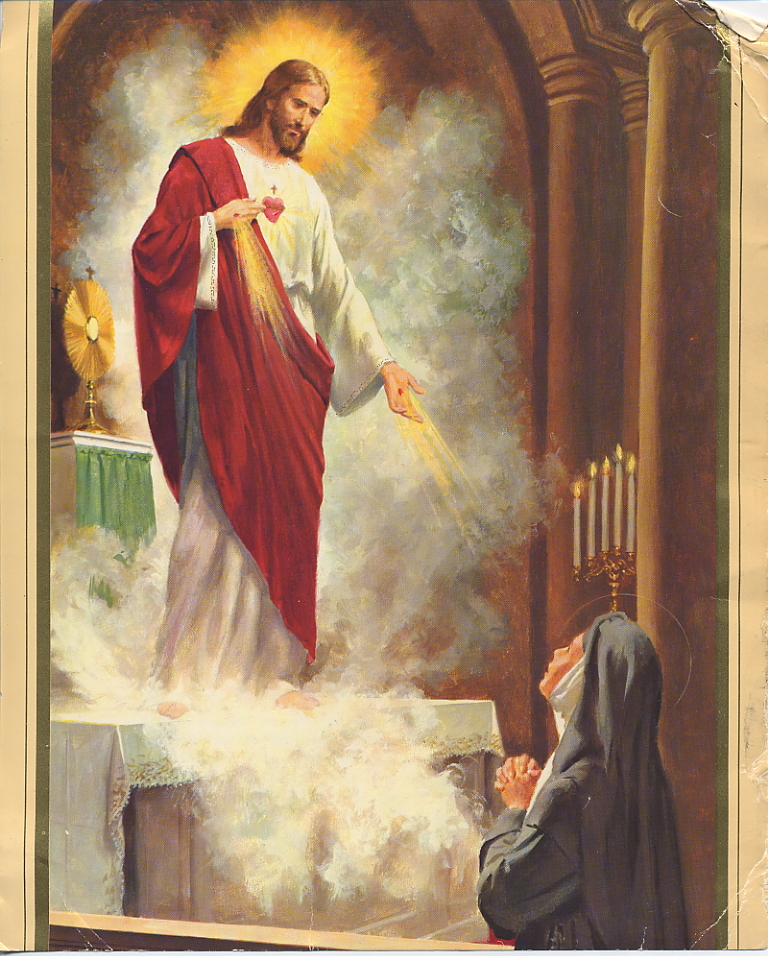 Promises of Our Lord to those devoted to His Sacred Heart:

I will give them all the graces necessary in their state of life.

I will establish peace in their homes.

I will comfort them in all their afflictions.

I will be their refuge during life and above all in death.

I will bestow a large blessing on all their undertakings.

Sinners shall find in My Heart the source and the infinite ocean of mercy.

Tepid souls shall grow fervent.

Fervent souls shall quickly mount to high perfection.

I will bless every place where a picture of My Heart shall be set up and honored.

I will give to priests the gift of touching the most hardened hearts.

Those who promote this devotion shall have their names written in My Heart, never to be blotted out.

I promise you in the excessive mercy of My Heart that My all-powerful love will grant to all those who communicate on the first Friday in nine consecutive months the grace of final penitence; they shall not die in My disgrace nor without receiving their sacraments; My divine Heart shall be their safe refuge in this last moment.
---
I believe in the vision You gave to Fr. Carter
in this message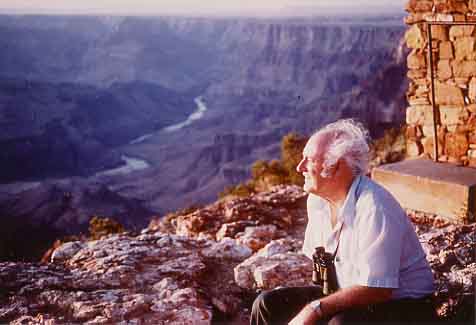 from Tell My People
Age Of The Two Hearts
Jesus: "My beloved priest-companion, I have allowed you to experience in extraordinary fashion the riches contained in My Heart and My Mother's Heart. I desire that you tell all My people about these riches. I desire that My people consecrate themselves to My Sacred Heart and to Mary's Immaculate Heart. My people are living in the beginnings of the age of the Two Hearts.

"After the time of the purification is completed, this new era of the Church and the world will become firmly established. This era will be characterized by the triumph of the Immaculate Heart and the reign of My Sacred Heart. All those who consecrate themselves to My Heart and to My Mother's Heart will help to establish this glorious new age. I am Lord and Master. Please listen to My urgent request. Within Our Hearts you will experience the love and security, the peace and the joy, which you all desire. I love My people with a tremendous love, and in My love I give them this message!"

end of excerpt from Tell My People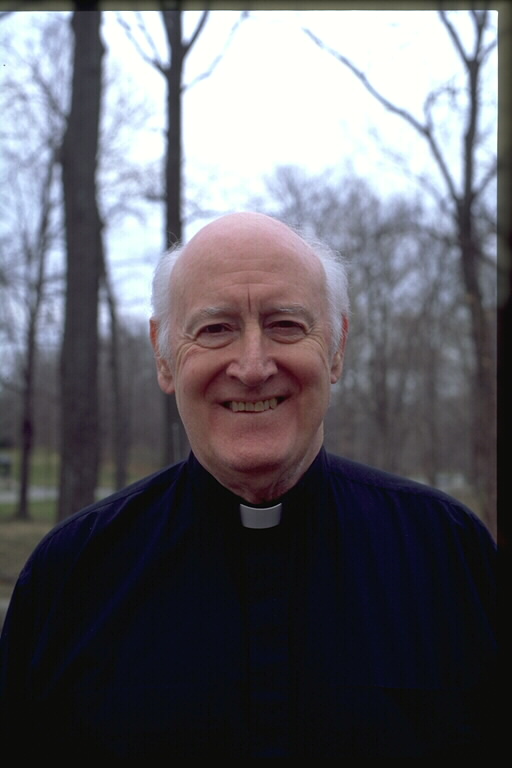 ---
Oh God — the world is going in many directions,
but I hold to this
God created the earth,
the light, darkness, vegetation,
land, sea, sea creatures, bugs,
animals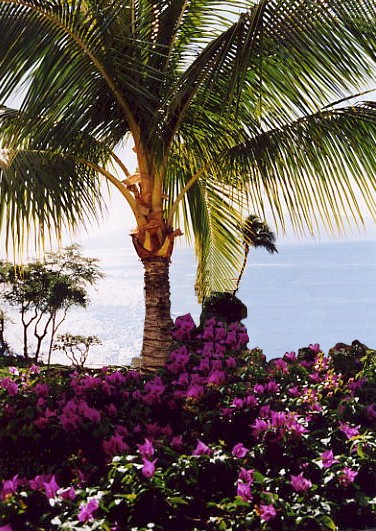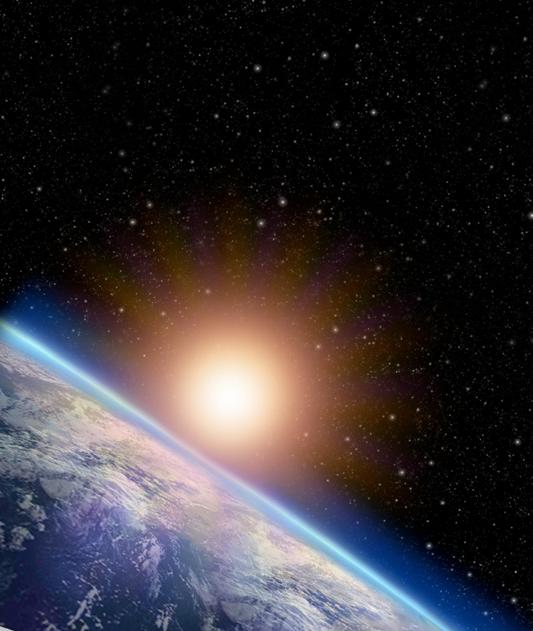 Then God created man in His image and
likeness
Genesis 1: 27
God created man in the image of himself,
in the image of God he created him,
male and female he created them.
We must live as we were created in the
Plan of the Father to really be happy —
We must follow Jesus —
Mary appeared at Fatima to tell us
to have this devotion to the Sacred Heart and
Immaculate Heart and there would be this era of peace —
Jesus gave Fr. Carter the message at the end of
the century to start these prayer chapters
and spread the Priestly Newsletter and
Jesus gave Fr. Carter this message
from Tell My People
Age Of The Two Hearts
Jesus: "My beloved priest-companion, I have allowed you to experience in extraordinary fashion the riches contained in My Heart and My Mother's Heart. I desire that you tell all My people about these riches. I desire that My people consecrate themselves to My Sacred Heart and to Mary's Immaculate Heart. My people are living in the beginnings of the age of the Two Hearts.

"After the time of the purification is completed, this new era of the Church and the world will become firmly established. This era will be characterized by the triumph of the Immaculate Heart and the reign of My Sacred Heart. All those who consecrate themselves to My Heart and to My Mother's Heart will help to establish this glorious new age. I am Lord and Master. Please listen to My urgent request. Within Our Hearts you will experience the love and security, the peace and the joy, which you all desire. I love My people with a tremendous love, and in My love I give them this message!"

end of excerpt from Tell My People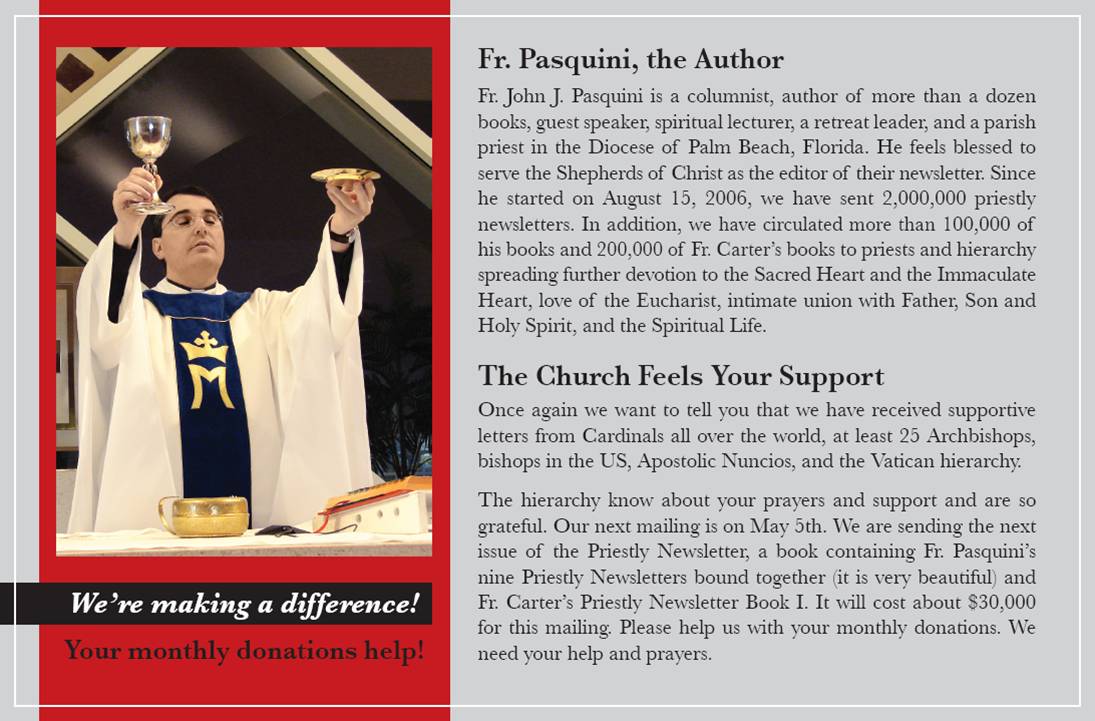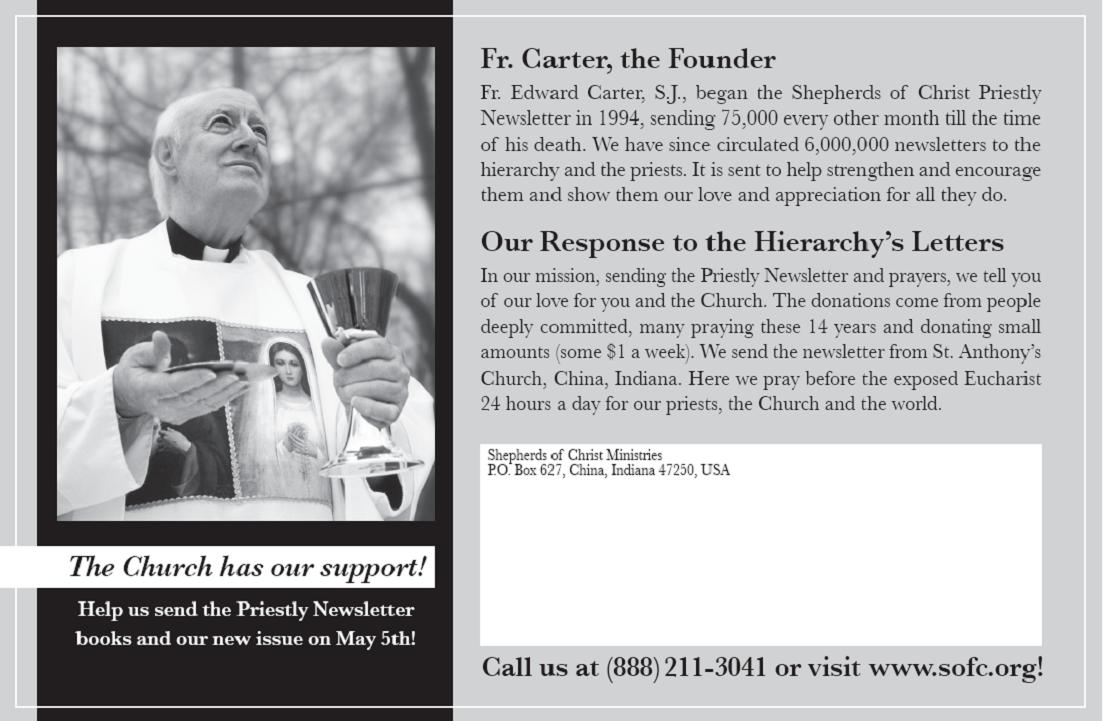 Please help us
After Jesus gave Fr. Carter this message and said
the Priestly Newsletter was an instrument
to spread this consecration to the
2 Hearts and
Fr. Carter spread the Priestly Newsletter 2 1/2 years
then Mary's image appeared in
Clearwater like this for 7 1/2 years