Mary has requested that the daily message be given each day to the world. It is read nightly at the prayer service from her Image Building in Clearwater, Florida, U.S.A. This is according to her request. All attempts will be made to publish this daily message to the world at 11 p.m. Eastern time, U.S.A.

---

We acknowledge that the final authority regarding these messages rests with the Holy See of Rome.

---
May 21, 1999 - Friday before Pentecost - 9:00 p.m.
---
A Prayer for Intimacy with the Lamb, the Bridegroom of the Soul

Oh Lamb of God, Who take away the sins of the world, come and act on my soul most intimately. I surrender myself, as I ask for the grace to let go, to just be as I exist in You and You act most intimately on my soul. You are the Initiator. I am the soul waiting Your favors as You act in me. I love You. I adore You. I worship You. Come and possess my soul with Your Divine Grace, as I experience You most intimately.
---
Messenger: I received this strong message WITH the intensity of knowing His suffering.
Jesus speaks: I opened My Heart raw in these Blue Book messages and they persecuted My messenger and rejected My letters of LOVE.
Oh, My Heart in the garden was torn to shreds and I sweat Blood for the day, today, when heaven would give such gifts and be rejected by senseless, cold-hearted men.
They smite Me, they reject My messages. You think they hurt you, they hurt Me. I am the Almighty all-Perfect sinless God and the men reject Me and My Mother.
I opened Myself raw in every love letter and they reject Me.
Be one with Me, experience the rejection I felt in the garden. I sweat BLOOD!
Can you not watch and wait with Me one hour when I remain with you today?
YOU SAY, "NO" TO ME.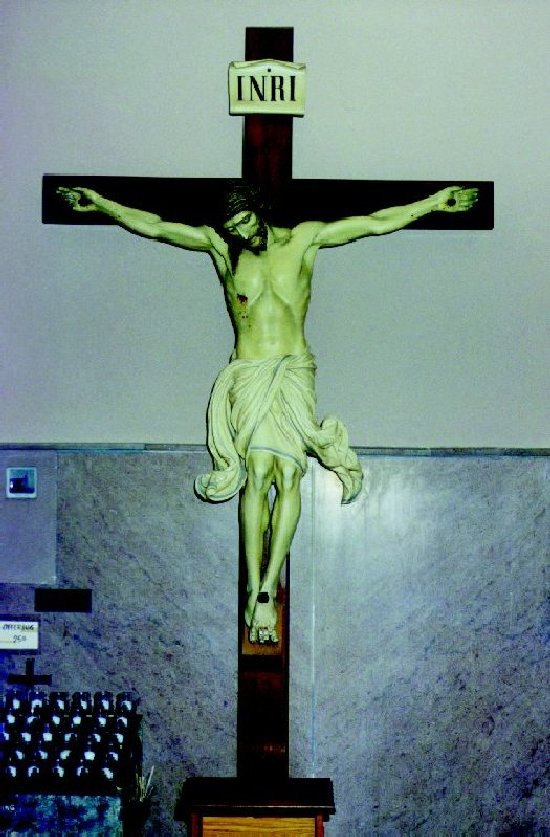 I experienced the pain of the garden.
I hung for 3 hours on the cross.
DO YOU SEE ME BLEED?
DO YOU SEE THE EXCRUCIATING PAIN I EXPERIENCED ON THE CROSS?
I BLED FOR THEM.
I DIED FOR THEM.
THEY REJECT ME.
Question: How do I feel when I open myself raw in love and am rejected?
---
Messenger: In intimate relationships you must share your feelings. Many times people do not share how they feel. They hide their feelings from themselves and others, yet they are interacting with one another. It is as if they are present, but not really there fully in their heart, for they are hiding their feelings. They are acting controlled.
In intimate relationships or relationships of very close friends and family members, if there is to be connection in oneness in the hearts you must share your feelings, hurtful ones and joyful ones. In an intimate relationship parties should act openly. When one is upset, sick, concerned and hides the true feelings, the other senses the lack of communication and is forced to deal with it. They may think things that are not true because they must guess what is going on inside the other. The devil can work in this to divide parties. It is so much easier to just directly share one's feelings.
Jesus expressed Himself. He cried over Jerusalem, He spoke the truth. He sweat Blood in the garden, He cried out to the Father.
Jesus shows us the feelings of love in His Heart.
Jesus speaks: Priests must get in touch with the true feelings in their hearts. So many in My churches give Me lip service. They cover up their hearts and hide their true feelings. I want relationships in My churches in which men come in such oneness, united in their whole being to the great and holy Sacrifice.
The connection is made in their hearts.
Jesus speaks: I ask you to feed the hungry.
Go to those who are hurting and give them My messages of love.
The world needs to be fed with My love.
---
Question for married couples and others in intimate relationships:
Q: How do I feel when I am upset and you will not listen or even try to understand in love?
---
---
Copyright © 2000Shepherds of Christ.
Rights for non-commercial reproduction granted:
May be copied in its entirety, but neither re-typed nor edited.
Translations are welcome but they must be reviewed for moral and theological accuracy by a source approved by Shepherds of Christ Ministries before any distribution takes place. Please contact us for more information.
All scripture quotes are from the New Jerusalem Bible, July 1990, published by Doubleday.
Revised: May 21, 1999
URL: http://www.SofC.org
Contact Information for Shepherds of Christ
Email: info@SofC.org
---
Shepherds of Christ Ministries
PO Box 193
Morrow, Ohio 45152-0193

Telephone: (toll free) 1-888-211-3041 or (513) 932-4451
FAX: (513) 932-6791