The Lord gave an urgent message to print
Tell My People on April 10th.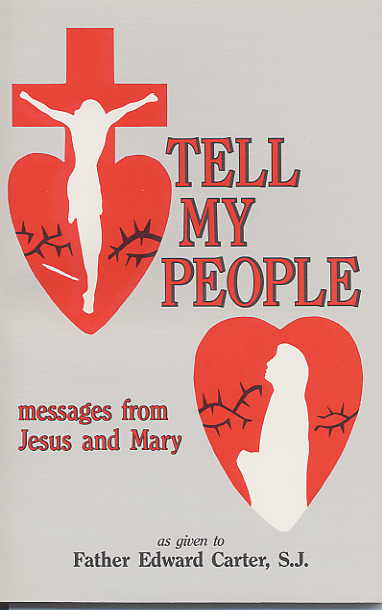 Can you please help us?
1-888-211-3041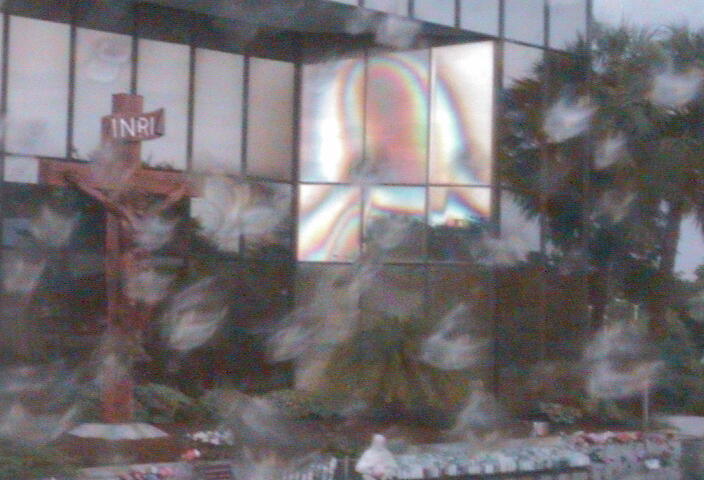 These are the live pictures I got today
December 21, 2002 after 2:00
I took them off my computer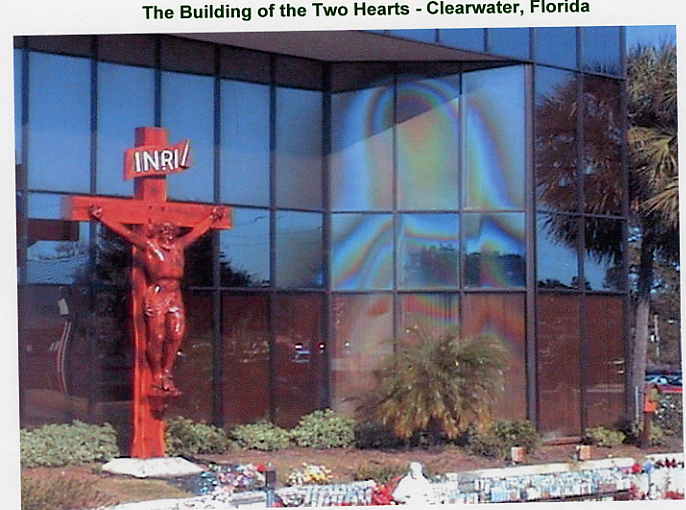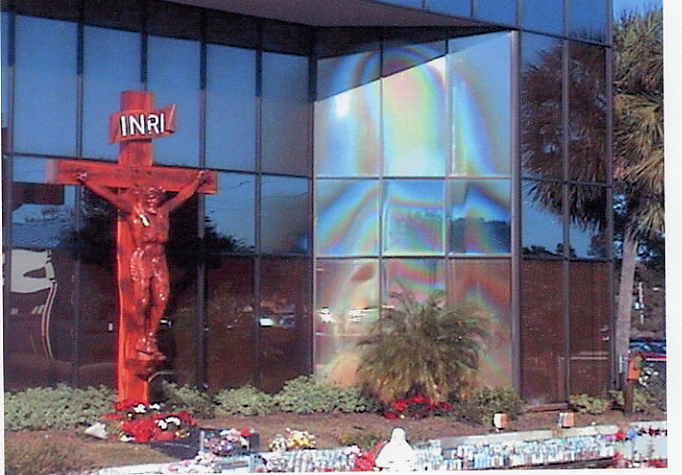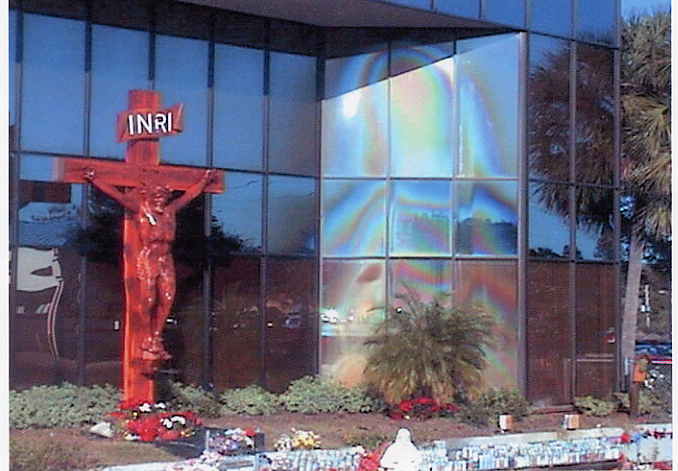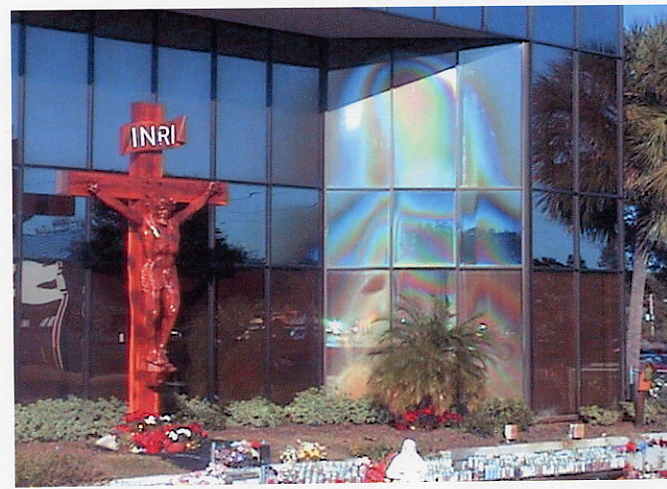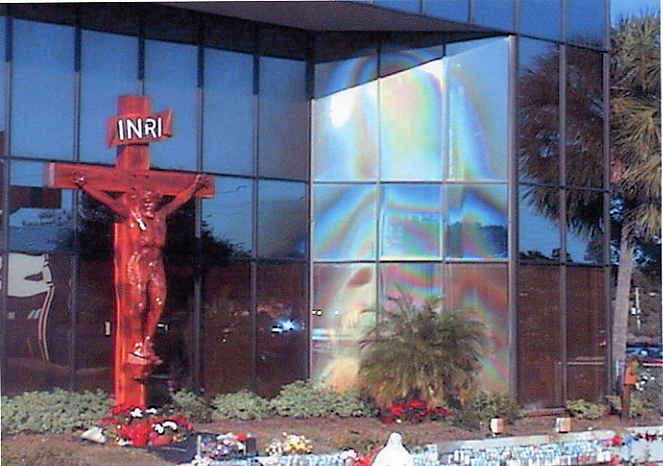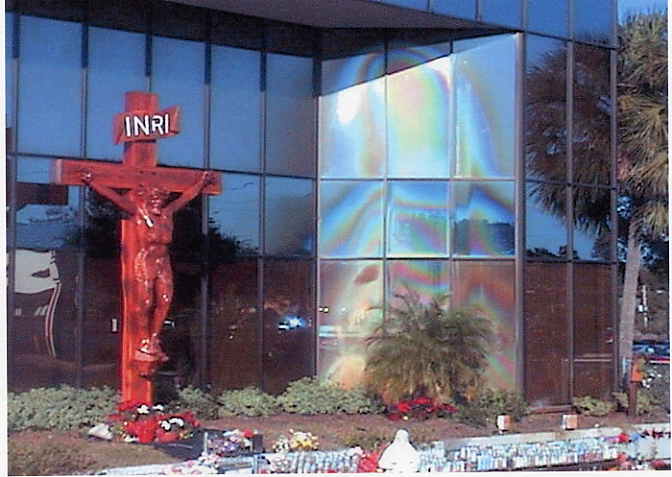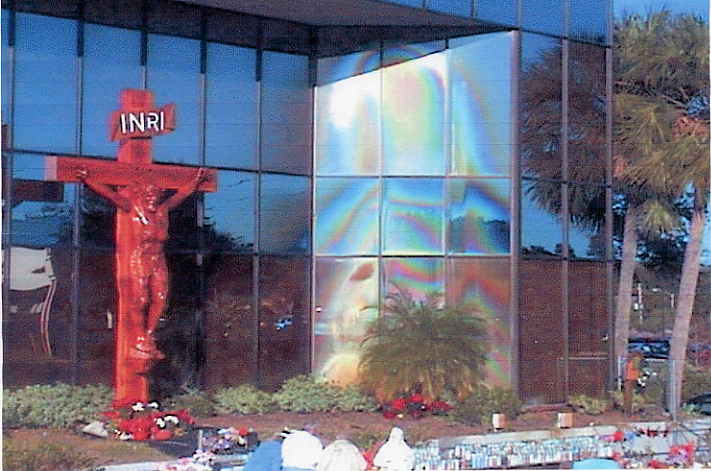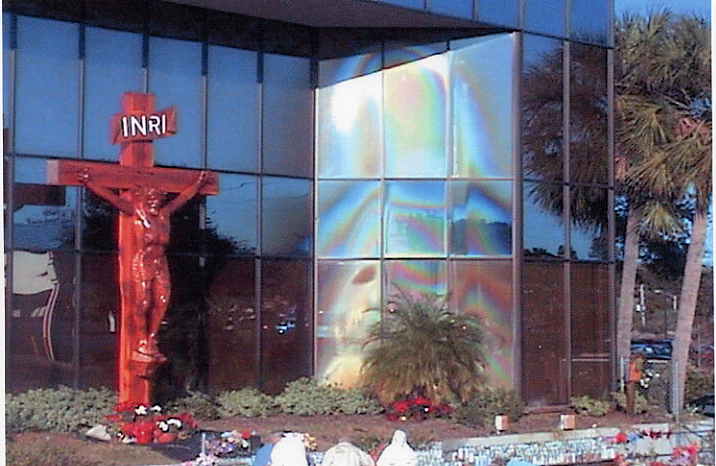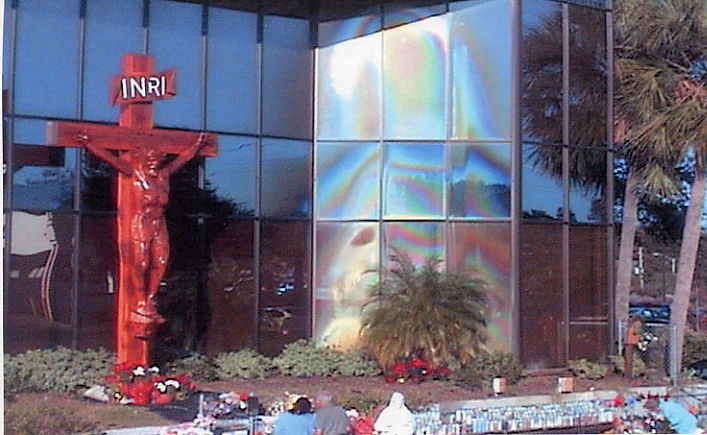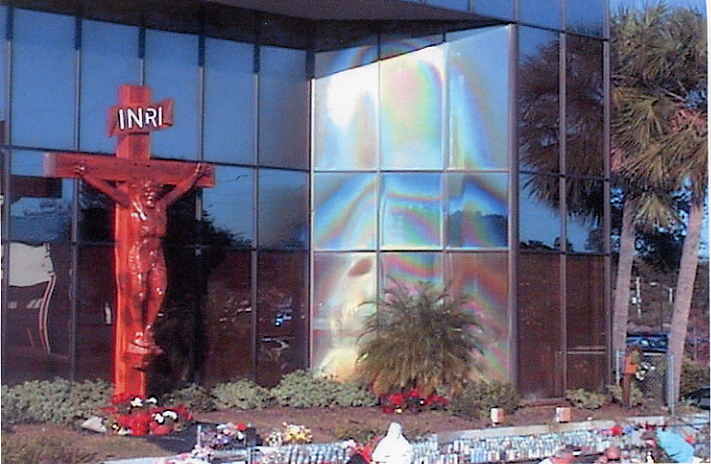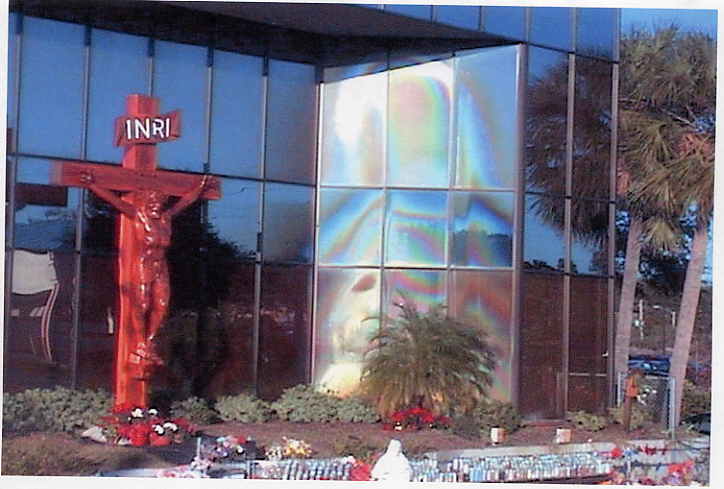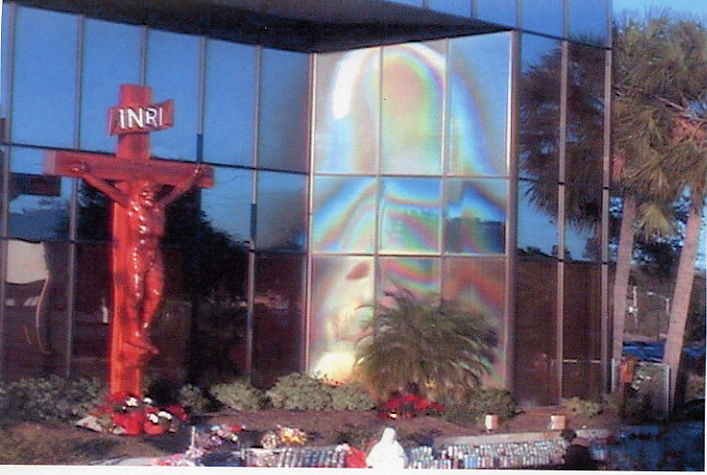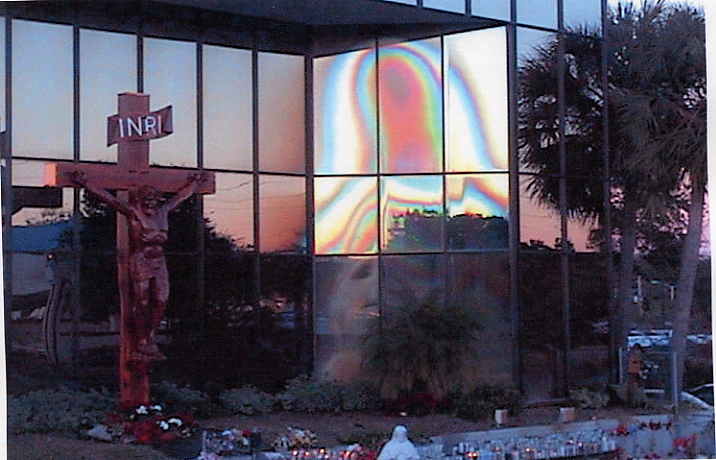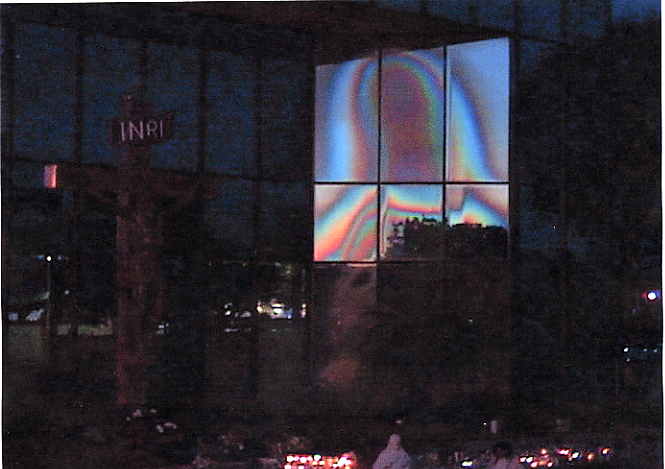 May 24, 2010
Pope Benedict XVI asked us to
pray for the Church in China today

From China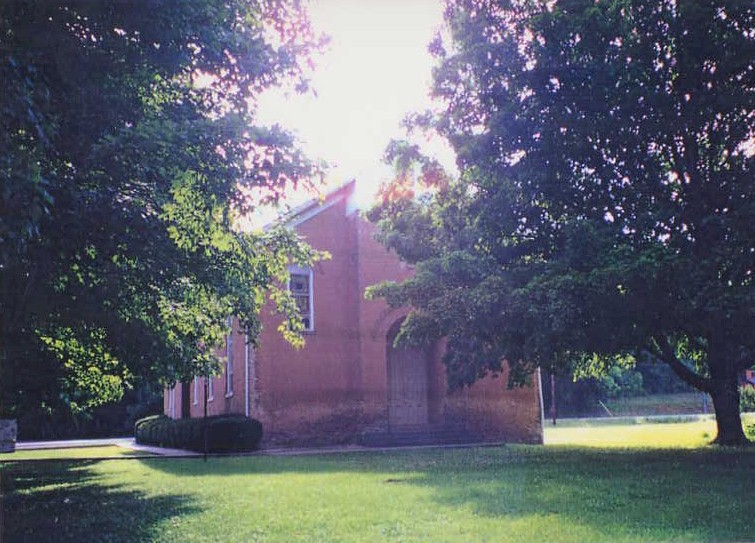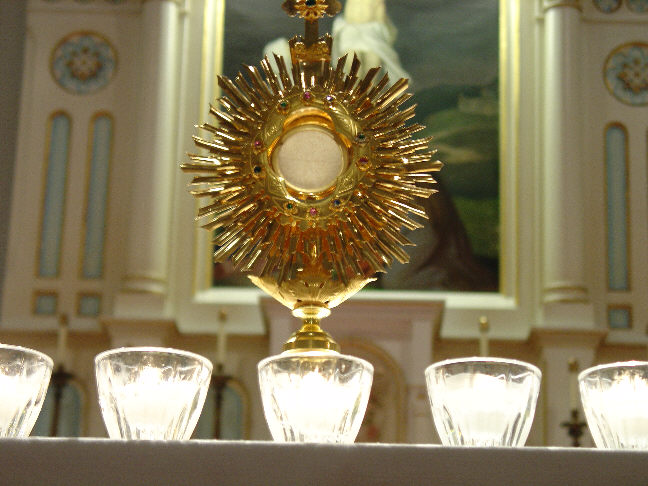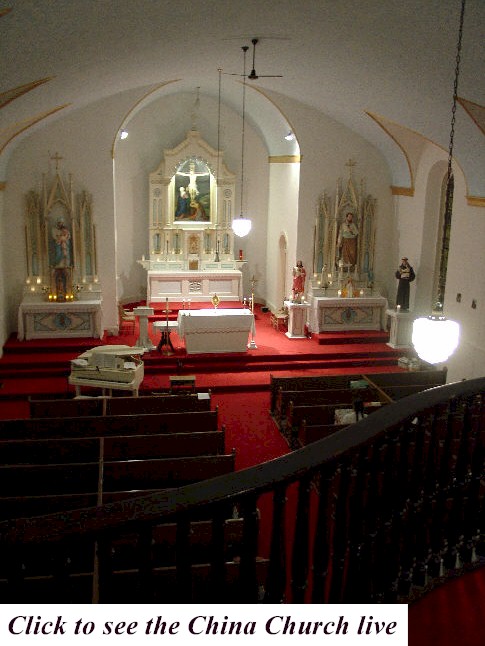 Church in China, Indiana
to China, the Country —
Can you give a way to start this devotion in our country? What is easy for our priests to do in this devotion? Give, please a help and we wish to start this devotion! May blessings and peace remain with you! 2007 - Bishop of China
Many Catholics are persecuted in China —
The pope asked to pray today for the Church
in China —
We pray for the Universal Church —
Our mission in the Shepherds of Christ is to
pray for the priests, the Church
and the world —
Come Holy Spirit fill us —
We pray for Pope Benedict XVI
We pray for all Cardinals
We pray for all the Archbishops and Bishops
We pray for all priests and religious and deacons
We pray for all members of the Church —
throughout the world —
Oh God hear our prayer, we beg You —
| | | | | | |
| --- | --- | --- | --- | --- | --- |
| | Español | Français | Português | Italiano | Polska |
Help us spread these prayer chapters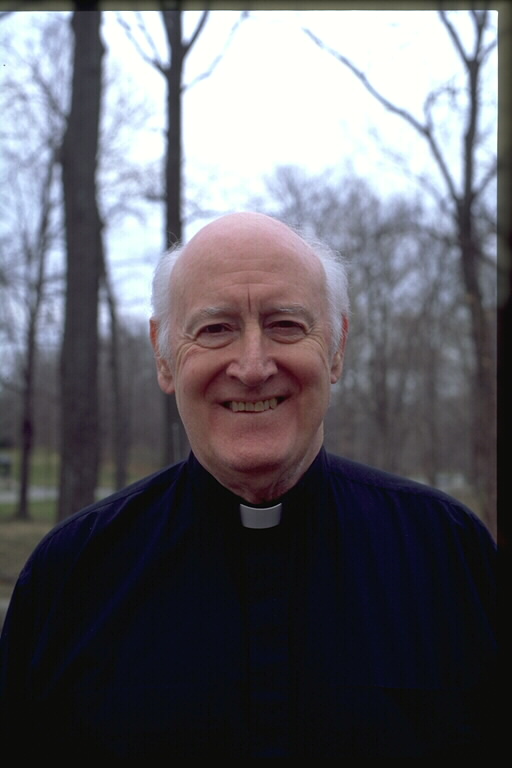 Please do as Jesus told Fr. Carter
July 31, 1994
Words of Jesus to Members of
Shepherds of Christ Associates:

"My beloved priest-companion, I intend to use the priestly newsletter, Shepherds of Christ, and the movement, Shepherds of Christ Associates, in a powerful way for the renewal of My Church and the world.

"I will use the newsletter and the chapters of Shepherds of Christ Associates as a powerful instrument for spreading devotion to My Heart and My Mother's Heart.

"I am calling many to become members of Shepherds of Christ Associates. To all of them I will give great blessings. I will use them as instruments to help bring about the triumph of the Immaculate Heart and the reign of My Sacred Heart. I will give great graces to the members of Shepherds of Christ Associates. I will call them to be deeply united to My Heart and to Mary's Heart as I lead them ever closer to My Father in the Holy Spirit."

- Message from Jesus to Father Edward J. Carter, S.J., Founder, as given on July 31, 1994,
feast of Saint Ignatius Loyola, Founder of the Society of Jesus (The Jesuits)
John 1: 35-51
The next day as John stood there again with two of his disciples, Jesus went past, and John looked towards him and said, 'Look, there is the lamb of God.' And the two disciples heard what he said and followed Jesus. Jesus turned round, saw them following and said, 'What do you want?' They answered, 'Rabbi'—which means Teacher—'where do you live?' He replied, 'Come and see'; so they went and saw where he lived, and stayed with him that day. It was about the tenth hour.

One of these two who became followers of Jesus after hearing what John had said was Andrew, the brother of Simon Peter. The first thing Andrew did was to find his brother and say to him, 'We have found the Messiah'—which means the Christ— and he took Simon to Jesus. Jesus looked at him and said, 'You are Simon son of John; you are to be called Cephas'—which means Rock.

The next day, after Jesus had decided to leave for Galilee, he met Philip and said, 'Follow me.' Philip came from the same town, Bethsaida, as Andrew and Peter. Philip found Nathanael and said to him, 'We have found him of whom Moses in the Law and the prophets wrote, Jesus son of Joseph, from Nazareth.' Nathanael said to him, 'From Nazareth? Can anything good come from that place?' Philip replied, 'Come and see.' When Jesus saw Nathanael coming he said of him, 'There, truly, is an Israelite in whom there is no deception.' Nathanael asked, 'How do you know me?' Jesus replied, 'Before Philip came to call you, I saw you under the fig tree.' Nathanael answered, 'Rabbi, you are the Son of God, you are the king of Israel.' Jesus replied, 'You believe that just because I said: I saw you under the fig tree. You are going to see greater things than that.' And then he added, 'In all truth I tell you, you will see heaven open and the angels of God ascending and descending over the Son of man.'
Deuteronomy 30: 1-4

'And when all these words have come true for you — the blessing and the curse, which I have offered you — if you meditate on them in your heart wherever among the nations Yahweh your God has driven you, if you return to Yahweh your God, if with all your heart and with all your soul you obey his voice, you and your children, in everything that I am laying down for you today, then Yahweh your God will bring back your captives, he will have pity on you and gather you back from all the peoples among whom Yahweh your God has scattered you. Should you have been banished to the very sky's end, Yahweh your God will gather you again even from there, will come there to reclaim you
When People come we should be
like Christ — we are to be witnesses
to show how Christ is alive in us —
that we live in Him —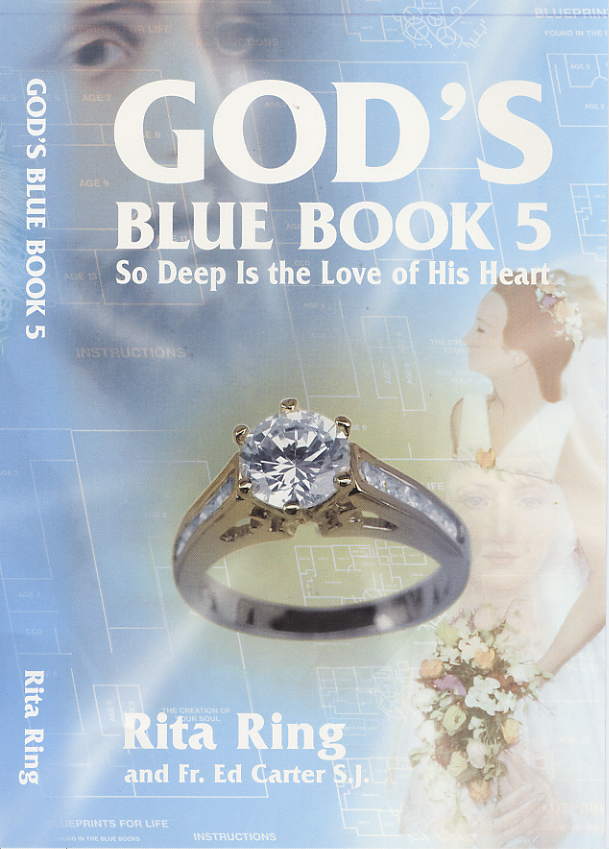 October 1, 1994

God Calls Us to Love

I give you a new commandment: love one another; you must love one another just as I have loved you. John 13: 34

'Ask, and it will be given to you; search, and you will find; knock, and the door will be opened to you. Matthew 7: 7

R. Dear Jesus, I stand at the door of Your Heart and knock to come in. I want entry - to be lost totally and entirely in Thee. I want to be sheltered inside of Your Heart and wrapped deeply in Your infinite love.

Jesus: I call you, child, to love. Love is rooted in Me. I gave My all for love of you. I held nothing back. Love gives freely for the good of the other. Love exists to draw the other closer to God. If your relationship with your brother in anyway separates you from God, it is not love.

Love is not haughty, love does not demand its own way, love exists to lead the other to closer union with Me. I loved you to My death. I gave to you My all! I ask you to give your all for your beloved brothers. In loving them, you are loving Me. I live in your brothers. How can you love Me who you do not see, if you do not love your brother who you see.

I am the way. I am the truth. I am the life. I give that you will know Me and know how to love one another. Love your brothers as I have loved you. When they persecute you and holler every evil word against you, love them. This is My way - to lay down My life for My friends.

I give you a new commandment: love one another; you must love one another just as I have loved you. John 13: 34

R. And to those who heeded His words, their lives were lived in peace and love and they experienced joy in their hearts, for true love brings peace and true love gives joy to the heart of the beholder. It is in loving that you receive, it is in giving that you are rendered to and it is in following the way of Christ that we are led into a life of everlasting happiness.

Jesus: I have not gone. I live with you this day. I am in your brothers. Love them as I have loved you.

R. And He sent them such blessings in such abundance and they knew a little of His unending mercy and love.
Christ is kind — A man may see
others as enemies because they are
wounded themselves — So when they
greet others they are cold and closed —
Readings Today
1 Peter 1: 3-9

Blessed be God the Father of our Lord Jesus Christ, who in his great mercy has given us a new birth into a living hope through the resurrection of Jesus Christ from the dead and into a heritage that can never be spoilt or soiled and never fade away. It is reserved in heaven for you who are being kept safe by God's power through faith until the salvation which has been prepared is revealed at the final point of time.

This is a great joy to you, even though for a short time yet you must bear all sorts of trials; so that the worth of your faith, more valuable than gold, which is perishable even if it has been tested by fire, may be proved—to your praise and honour when Jesus Christ is revealed. You have not seen him, yet you love him; and still without seeing him you believe in him and so are already filled with a joy so glorious that it cannot be described; and you are sure of the goal of your faith, that is, the salvation of your souls.
Psalm 111: 1-2, 5-6, 9-10
Alleluia!

I give thanks to Yahweh with all my heart,
in the meeting–place of honest people, in the assembly.
Great are the deeds of Yahweh,
to be pondered by all who delight in them.

He gives food to those who fear him,
he keeps his covenant ever in mind.
His works show his people his power
in giving them the birthright of the nations.

Deliverance he sends to his people,
his covenant he imposes for ever;
holy and awesome his name.
The root of wisdom is fear of Yahweh;
those who attain it are wise.
His praise will continue for ever.
Mark 10: 17-27
He was setting out on a journey when a man ran up, knelt before him and put this question to him, 'Good master, what must I do to inherit eternal life?' Jesus said to him, 'Why do you call me good? No one is good but God alone. You know the commandments: You shall not kill; You shall not commit adultery; You shall not steal; You shall not give false witness; You shall not defraud; Honour your father and mother.' And he said to him, 'Master, I have kept all these since my earliest days.' Jesus looked steadily at him and he was filled with love for him, and he said, 'You need to do one thing more. Go and sell what you own and give the money to the poor, and you will have treasure in heaven; then come, follow me.' But his face fell at these words and he went away sad, for he was a man of great wealth.

Jesus looked round and said to his disciples, 'How hard it is for those who have riches to enter the kingdom of God!' The disciples were astounded by these words, but Jesus insisted, 'My children,' he said to them, 'how hard it is to enter the kingdom of God! It is easier for a camel to pass through the eye of a needle than for someone rich to enter the kingdom of God.' They were more astonished than ever, saying to one another, 'In that case, who can be saved?' Jesus gazed at them and said, 'By human resources it is impossible, but not for God: because for God everything is possible.'
Ordinary time — stopped at
Ash Wednesday —
Next Sunday we celebrate the Feast
of the Holy Trinity —
the next week we celebrate the
Feast of the Body and Blood
of Christ —
Ordinary times is not His passion
and death, or Advent and Christmas,
but the time when Jesus was teaching —
In the Gospel we hear Jesus' encounter
with the rich young man — Jesus says
... No one is good but God alone. — Mark 10: 18
Jesus wants the man to listen —
Jesus tells him about the 'people
commandments' — last 7 commandments —
called 'people commandments'
the man says I do that, to Jesus —
Jesus is really telling him he has
to let go of inordinate attachments in his
life —
From The Spiritual Exercises of St. Ignatius,
by Louis J. Puhl, S.J. p.11

21. SPIRITUAL EXERCISES

Which have as their purpose the conquest of self
and the regulation of one's life in such a way that
no decision is made under the influence of any
inordinate attachment
St. Ignatius says let go of inordinate attachments —
We can seek riches, power, affections for
our own vain glory — against God's will —
Jesus tells the man in the Gospel it's hard to get into
heaven —
Mark 10: 25
It is easier for a camel to pass through the eye of a needle than for someone rich to enter the kingdom of God.'
You must be loving —
In heaven there is purity —
Being closed in on ourselves won't get us into
heaven —
Hands across chest —
Frigid —
Controlled —
Angry —
Following Jesus, obeying the commandments
can get us into heaven.
Having a heart like Jesus —
Song: Give Me a Heart like Jesus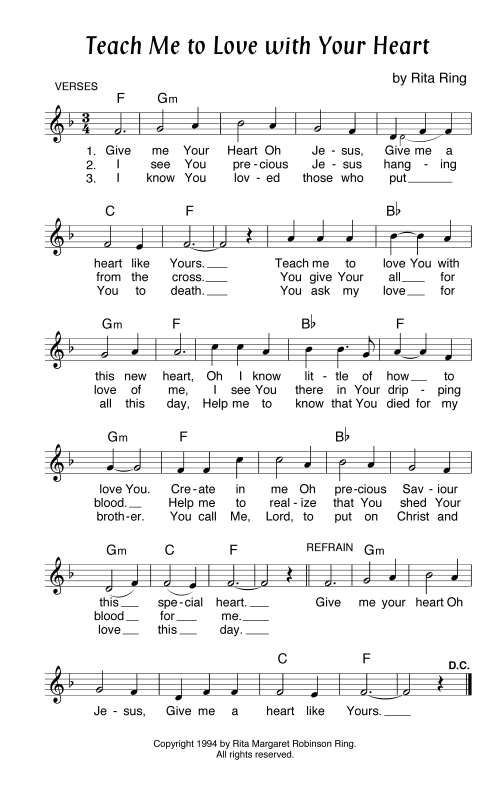 Control for our power against God's will is selfishness —
seeking power and popularity
for oneself — affections for ourselves —
holding on, control, angry,
not learning how to share the gifts
God has given us to do His work —
but being prideful and condescending
with our gifts —
like we have these talents for
our own self glory —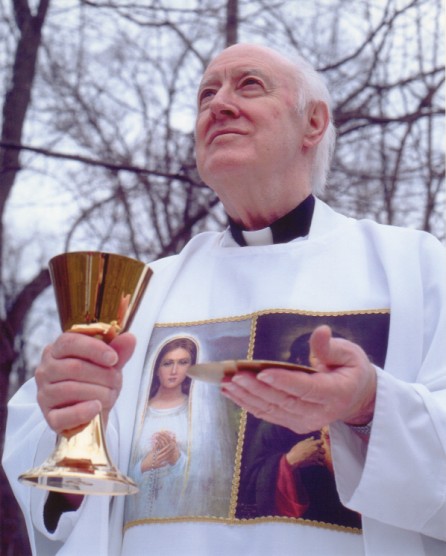 Here is what Fr. Carter says about the
3 stages of the Church and purgatory —
e) Relationship with Members of the Church

There is but one true Church of Christ. Yet this one Church has three different states of existence. There is the pilgrim Church, the Church of this world, composed of members who have received the grace of Christ and strive for its development. They have not yet obtained the goal of their efforts, as have the members of the heavenly Church, who enjoy God in eternal happiness. The Church suffering is an intermediate state of existence necessary for those who had not achieved the required purification as members of the pilgrim Church. Although there are these three phases of the Church's existence, there is a profound union existing between all the members. All these members possess the same basic life of grace in Christ, and this common life establishes the most intimate bonds of love. In our preceding chapter, we discussed the pilgrim Church. Let us now consider the Church suffering and the heavenly Church.

The members of the Church suffering are those who have departed from this life in an incomplete state of Christian development. Their development is incomplete in the sense that grace has not fully taken possession of them, and, as a result, they are yet closed in upon themselves to a greater or lesser degree. They as yet cannot open themselves out in complete love to the Triune God in the beatific vision. They must undergo a further purification, a purification which could have been achieved upon earth with merit. Now the purification must be achieved with no merit attached. The pain of this purification is mixed with the certain expectation of achieving the vision of God. We can hasten the advent of this vision for this people by the offering of prayers and other good works. Scripture itself refers to our action on behalf of those in purgatory in Chapter 12 of the Second Book of Maccabees beginning with verse 38.

The members of the heavenly Church are those in whom the life of grace has taken full possession and has reached its completion in the life of glory. Faith now is unnecessary, as the light of glory gives the human intellect a new strength and capacity for seeing God face-to-face. While the Christian was a wayfarer, he received the imprint of the indwelling Trinity as he shared in God's own life. Now in heaven that grace-life and possession of God reaches its completion—the absolute completion is not achieved, however, until the resurrection of the body. The divine persons give Themselves to the beatified in a profound union far surpassing that of the indwelling of the Trinity experienced here below.

This life of heaven is still the Christ-life, for just as we possess a share in Trinitarian life here below as mediated by Christ, and exercise this grace-life as structured by Him, so also in heaven is the mediation of Christ present. In the words of Rahner, "One always sees the Father through Jesus. Just as immediately as this, for the directness of the vision of God is not a denial of the mediatorship of Christ as man."14 And not only does the humanity of Christ unite the blessed to God, but also, in some way, to the whole of creation. This is merely a completion of what is begun here below, namely, the union with Christ in His humanity establishing the Christian in a special relationship with God, with other men, and with the whole of creation. We have a glimpse, therefore, of the fullness of life which members of the heavenly Church possess.

The heavenly Church, as St. Thomas says, is the true Church.15 The Church of this earth and the Church of purgatory are, each in its own way, reaching out in loving hope for the heavenly Jerusalem. Vatican II puts it very simply: "The Church, to which we are called in Christ Jesus, and in which we acquire sanctity through the grace of God, will attain her full perfection only in the glory of heaven."16

The members of the heavenly Church can help us in living our life of grace until we too share its fullness with them. Their power of intercession on our behalf is but another ramification of the communal aspect of Christianity. We are meant to help others grow in Christ. We, in turn, are intended by God to receive aid from others—yes, from members of the heavenly Church, as well as from those with whom we dwell here below.

Not only can we be aided by the saints' intercession, but the example of the canonized saints can also be of great value to us. They have concretely proved that full holiness is possible. Such an inspiration is of real worth when we are tempted to think that Christian sanctity in its higher degrees is impossible of attainment. Moreover, the canonized saints, in their diversity, teach us that there are many authentic versions of Christian holiness. They can be innovators in showing us that there are numerous possibilities in assimilating the mystery of Christ, although the basic assimilation remains the same for all Christians of all times. In the opinion of Rahner this is one of the chief roles the canonized saints exert in the life of the Church.17

---

NOTES:

14Karl Rahner, Theological Investigations, Vol. III (Baltimore: Helicon, 1967), p. 44.
15 Cf. St. Thomas Aquinas, In Ad Ephes., c. 3, Lect. 3.
16Second Vatican Council, Constitution on the Church, No. 48.
17Cf. Karl Rahner, Op. cit., pp. 100-101.
Jesus stripped Himself of glory —
God calls us to be like Him —
Jesus calls us to open ourselves —
Not close down —
Control —
Use people in an angry way —
Jesus wants us like Him —
Jesus gave Himself and
Jesus gives us Himself today —
How do we follow Jesus — who
gives us His Body and Blood today?
Romans 5: 6-11
When we were still helpless, at the appointed time, Christ died for the godless. You could hardly find anyone ready to die even for someone upright; though it is just possible that, for a really good person, someone might undertake to die. So it is proof of God's own love for us, that Christ died for us while we were still sinners. How much more can we be sure, therefore, that, now that we have been justified by his death, we shall be saved through him from the retribution of God. For if, while we were enemies, we were reconciled to God through the death of his Son, how much more can we be sure that, being now reconciled, we shall be saved by his life. What is more, we are filled with exultant trust in God, through our Lord Jesus Christ, through whom we have already gained our reconciliation.
Jesus who gives us a sharing in His life —
Oh God, I trust in You —
Oh God I love You —
Oh God I want to build Your Kingdom —
Oh God I want to do Your will for
fruit that lasts —
Jesus: Follow Me
Do it for My glory —
Not your vain glory —
Condescending games for your
wounded past —
Making others your scapegoat
I watched your anger —
I watched your wounded heart —
heaping your sins on My back —
Make reparation for your sins
because of your angry
hearts
I am love —
I give you Myself — I am love —
I am a furnace of love —
Some punish others for their angry
past and then they say in
spiritual pride "I am holy" —
Flush out your tank —
Many are full of anger. I was
beaten for your sins —
Pray to the Holy Spirit to fill you
Let My life permeate your soul
Be humble
R. We pray at Mass to be forgiven —
We empty ourselves — more and more like Jesus
If we have anything with our brother —
we are to settle with them before
we go to the altar —
We are to repair relationships —
not go to bed with hatred and
unforgiveness in our hearts —
even if others are angry at us —
we work toward forgiveness
in our heart and pray for them.
We want to be holy — pure — like
CLEAR - WATER — not full
of pent up anger we project on
innocent others — like volcanic ash —
spieling out because we are filled
with hate —
Heaven is a reward given to those
who love and serve the Lord —
Heaven is for those who are
open in love — like the
Heart of Jesus —
Let us sing to give honor and glory
to God — not to be closed
down — inside — selfish —
full of anger — projecting
angry wounds on innocent
others for our wounded
unhealed relationships —
Like volcanic ash spieling down on
people in our lives today —
poison from our unforgiveness —
unhealed relationships
unforgiveness — deep in our hearts
poison inside of us making us
angry and being unloving,
punishing others and doing
it to Christ — who paid
the price for our unloving
ways — sins of hatred
projected on others
We tell God we are sorry for our sins — we
acknowledge our sins, repent for them and
make reparation for them.
Trinity Sunday —
The Trinity: Father, Son and Holy Spirit —
3 Persons — one God —
The perfect community of
love —
Give a gift that lasts.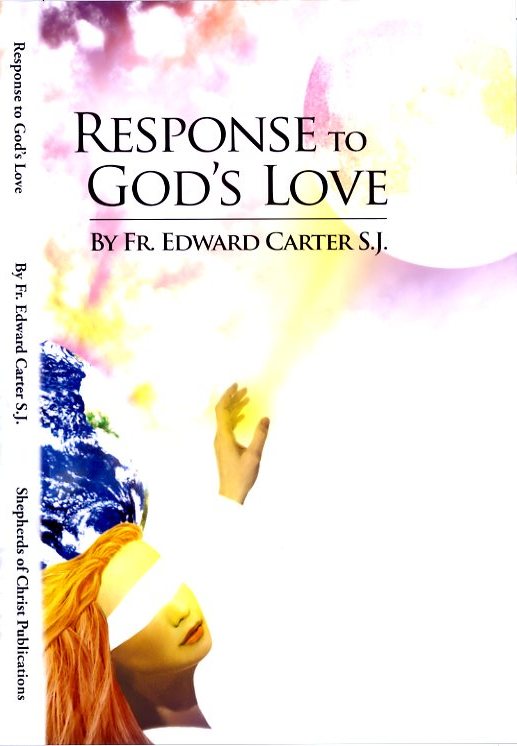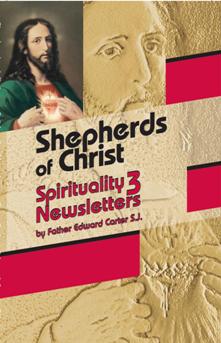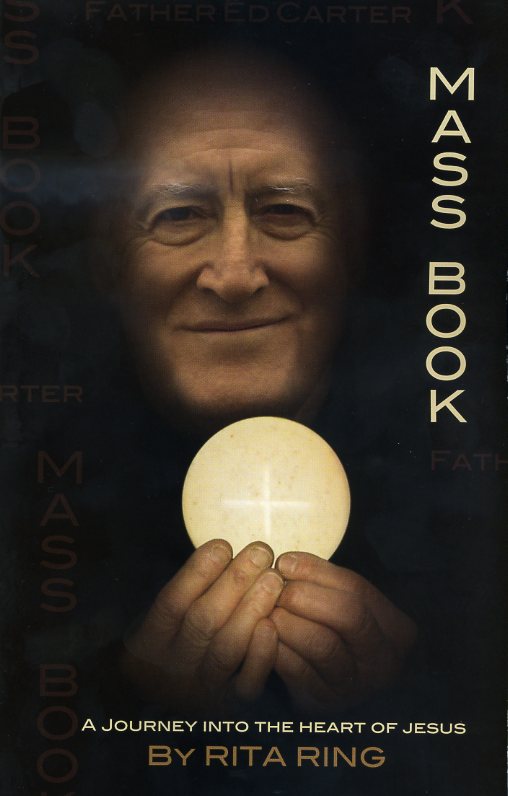 $10.00 each plus shipping
Call 1-888-211-3041
Shepherds of Christ
We can send Fr. Joe's
homily book to a priest for 75¢.
Can you please help us get
these homilies to the priests?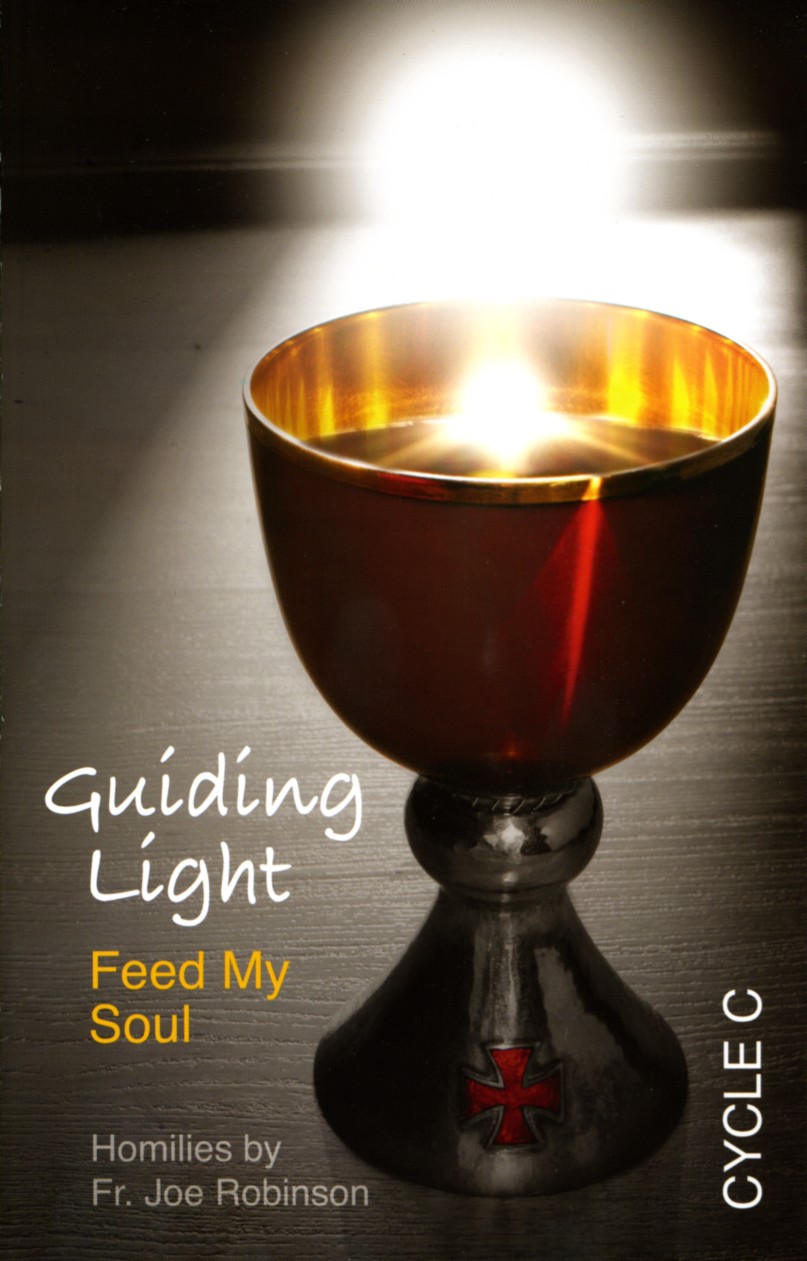 Please help us with your donation.
Call Shepherds of Christ
1-888-211-3041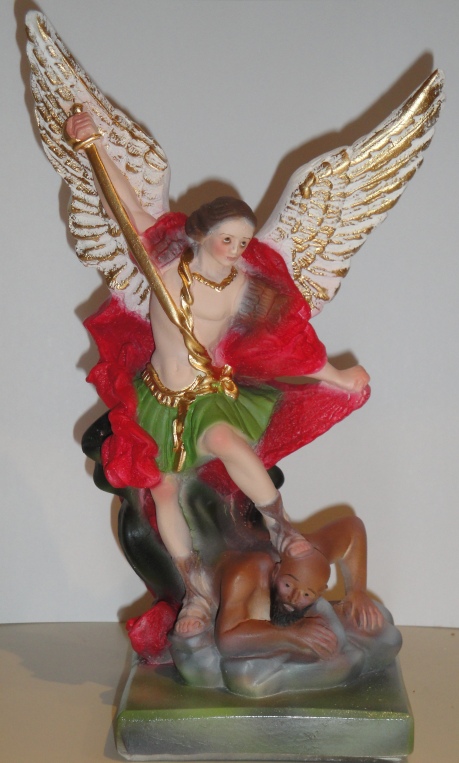 NEW! — 11" St. Michael - $40.00 plus shipping